10 Best Products to Hack from IKEA
IKEA hacks are loved by Make Calm Lovely! Practically everything that IKEA sells can be hacked in some way. But there is a select group of products that can be hacked, and are hacked, far more than others! Here are the 10 best products to hack from IKEA, with before & after pictures!
As I am sure you know by now, I absolutely love IKEA hacks! If you are not yet a convert to IKEA hacks I will tell you why I love them so much.
IKEA products are easily found, affordable, and so stylish. They are already stylish and great as they come. But they can also be hacked and turned into something really unique and different for your home.
An IKEA hack is a DIY project that will transform, change or enhance an existing IKEA piece of furniture.
If you love the design of IKEA, and love the affordable prices, yet you want something a little different to everyone else, you should consider doing an IKEA hack!
Pretty much anything that IKEA sells can be hacked and changed. But there are many products that are really the most hackable, and the most hacked. Here are those 10 products. Now get hacking!!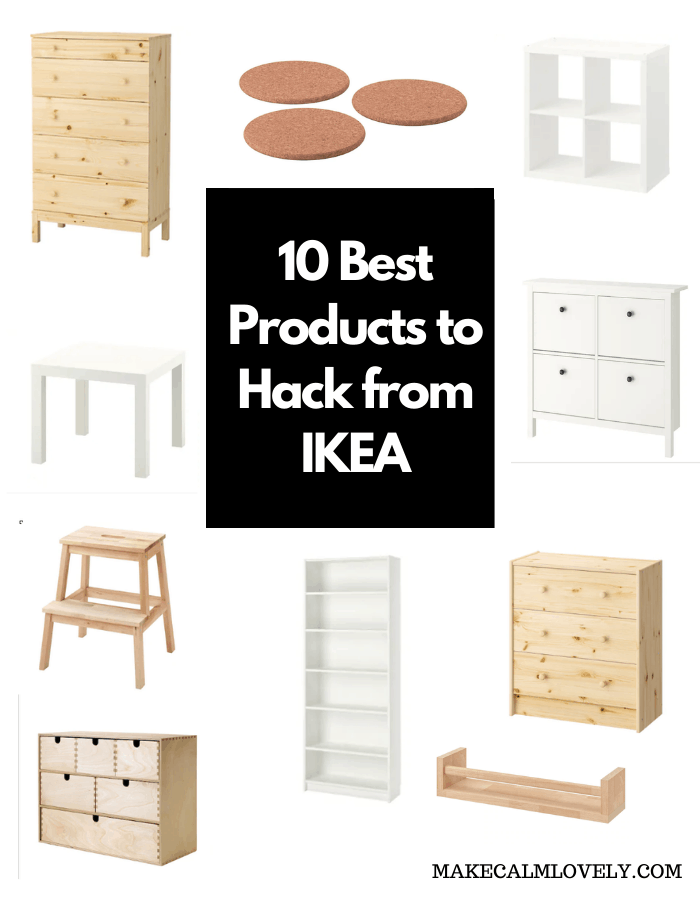 Rast 3 Drawer Chest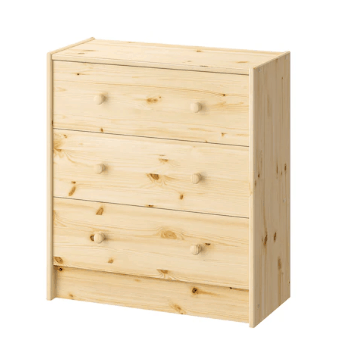 The Rast 3-drawer chest unit is such an affordable piece of furniture that IKEA sells, and it is made from solid wood. As you can see – it comes as a blank canvas ready for your imagination!
Rast comes in a basic natural looking wood color, but you can stain it if you want a different looking wood color. You can also paint it, decoupage it – anything you want to do to make it your own and more unique.
Take a look at these great DIY hacks using Rast: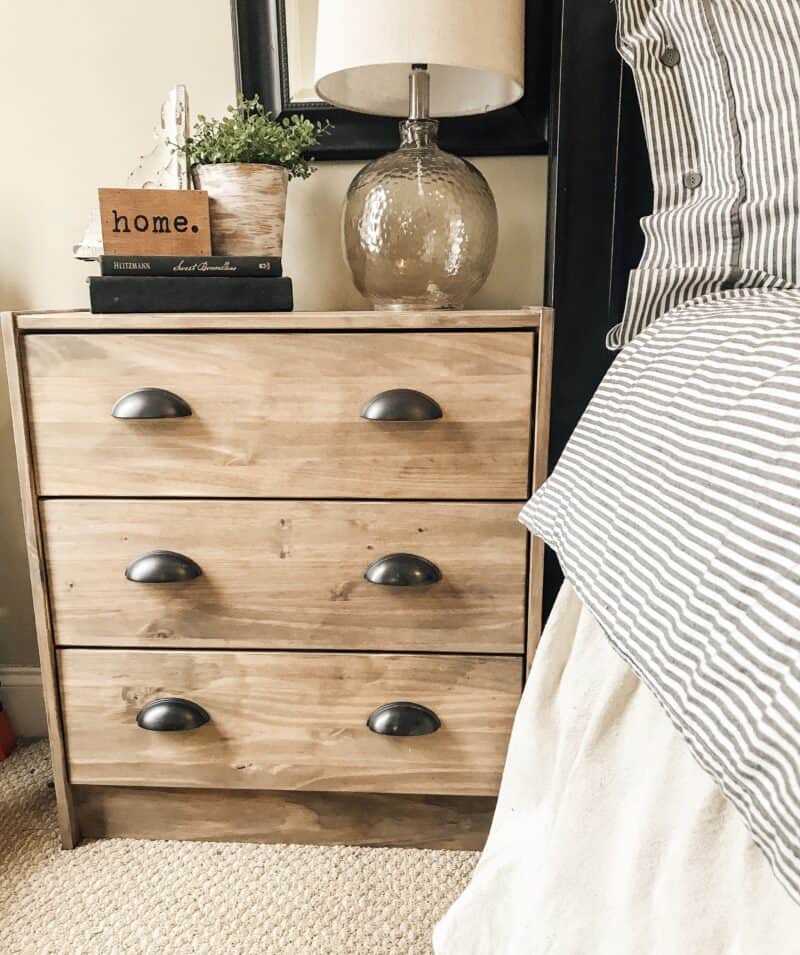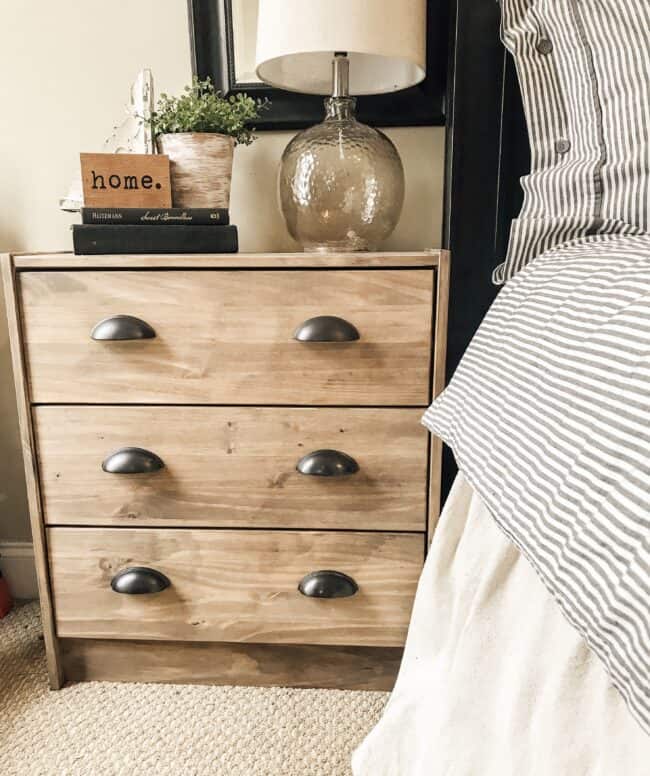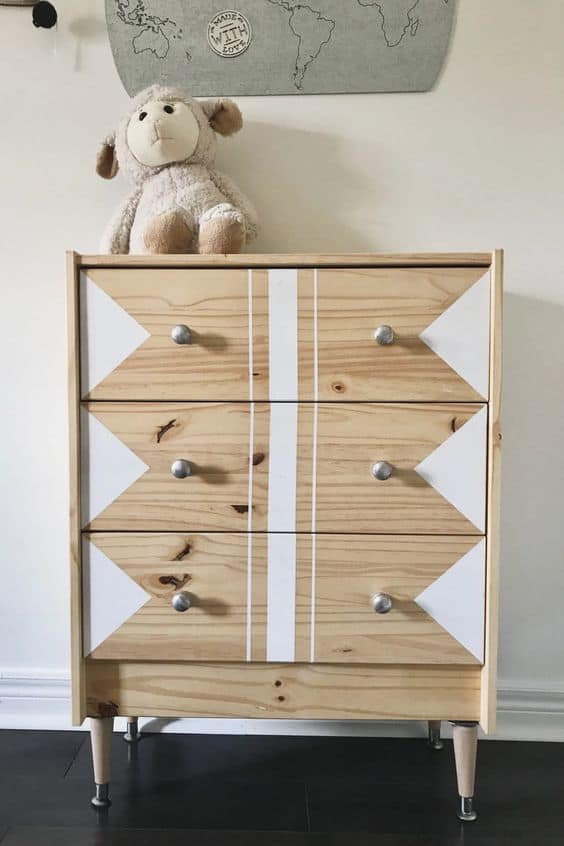 Bekvam Step Stool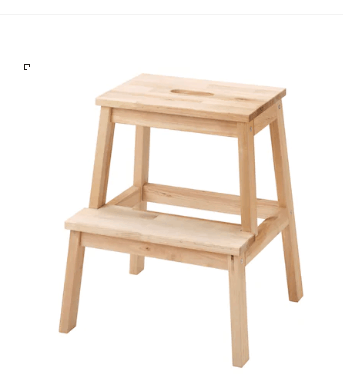 The Bekvam step stool is the perfect unassuming, yet beautiful piece of furniture to hack. As you can see here, Bekvam is begging for your attention!
You can paint it, decoupage it, cover it with paper and more.
Please note, in some countries the Bekvam step stool may have been discontinued. IKEA does sell similar stools in those countries where that may be the case, that you can use instead of the Bekvam step stool.
You can buy the Bekvam step stool from IKEA in a natural wood color, and also in white and black. Here are some great hacks for Bekvam:
See 15 Amazing Bekvam Step Stool Hacks right here!
Kallax Shelving

The Kallax series offers many different sized shelving units. Most come in black, white or natural wood. Some models come in many different colors (there are around 7 different colors of Kallax).
Kallax also has additional inserts with doors and also drawers. These shelving units are inexpensive, and so easy to hack that you can create many unique pieces for your own home.
Kallax shelving units to be honest look stylish and beautiful on their own. But if you want to create something a little more different and unique, there are so many stylish ways to hack them.
You can paint them, add legs to them, add baskets, knobs and handles, and so much more!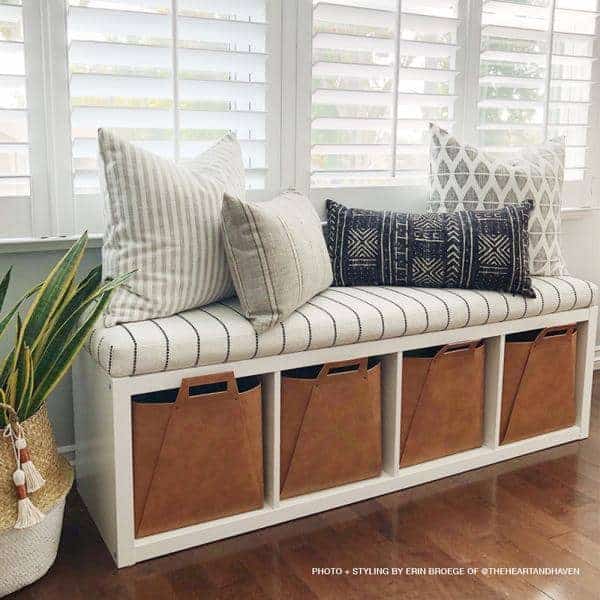 Photo source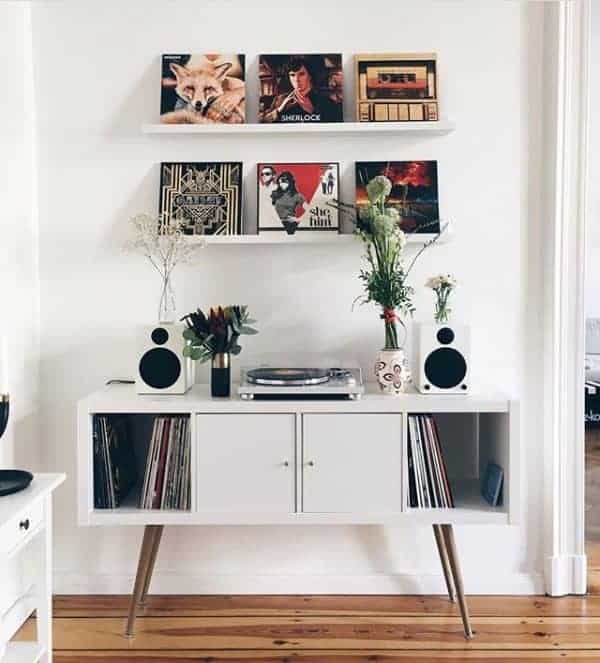 Photo Source
Tarva Series Dressers

The Tarva dresser comes in 3 different sizes/models. There is the 6 drawer double chest, 3 draw single chest, and the 5 drawer single chest. As you can see above, they are crying out for your attention with their simple natural look!
All Tarva models come in solid wood pine. Once again you can do whatever you want to do to Tarva. You can stain the wood for a different hue and color, you can paint it, and more!
See 19 Beautiful Tarva Hacks here
Lack Side Tables
There are a few different styles of table in the Lack series, but the Lack side table is one of the most hackable pieces of furniture that IKEA sells.
The Lack side table is a lovely table anyway. It can be used as a bedside table, side table, a table for your printer – just about anything at all.
The Lack side tables come in basic white, natural wood, and black.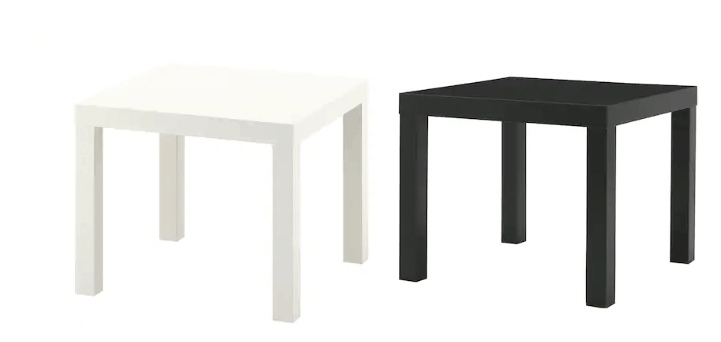 Hemnes Shoe Cabinet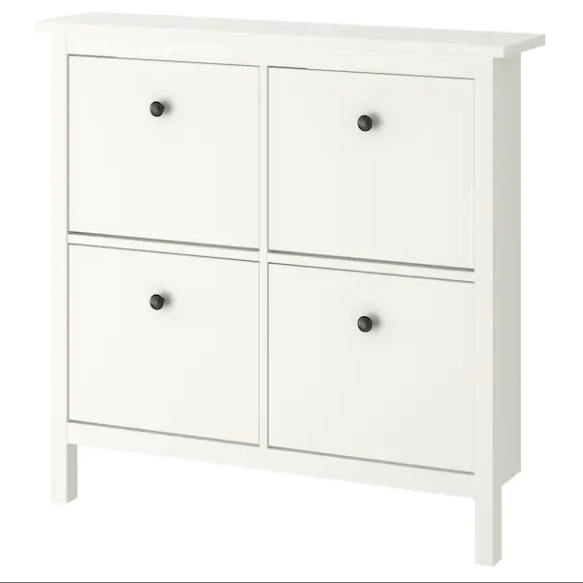 The Hemnes shoe cabinet is a narrow 4-compartment cabinet that is designed to store your shoes neatly and away from sight.
This cabinet only has legs at the front, which means it can easily stand up against any wall. If you have baseboard you can easily fit this cabinet against it. This makes it especially useful for entrance hallways.
But this cabinet can be hacked into something more beautiful. It especially makes a wonderful hallway cabinet for tight spaces.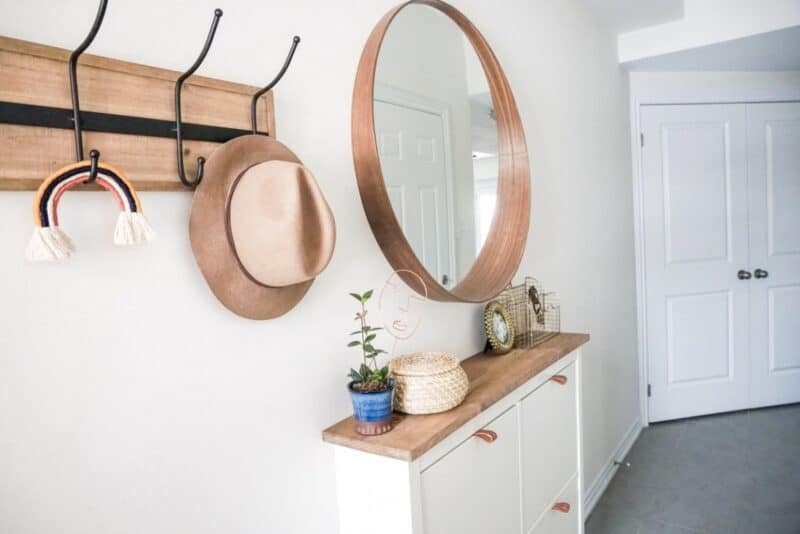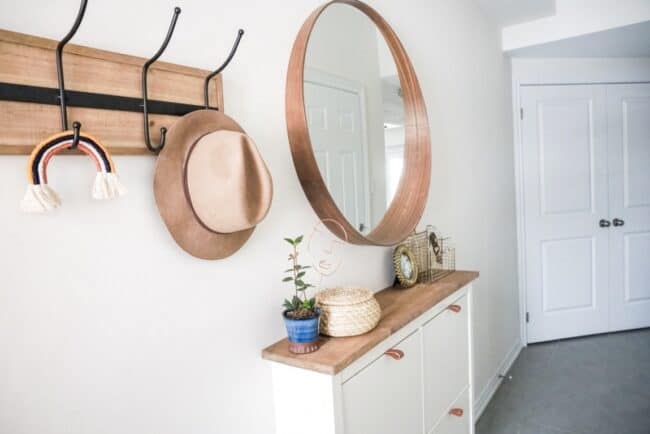 Photo Source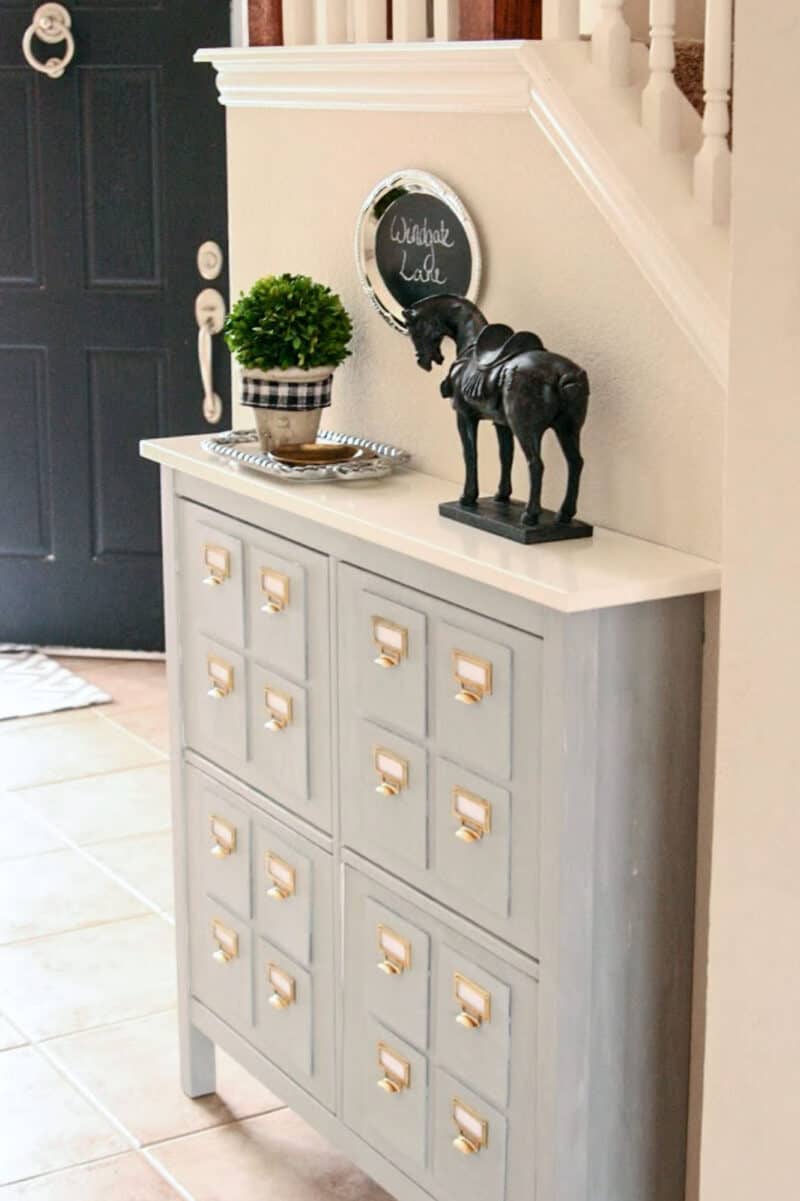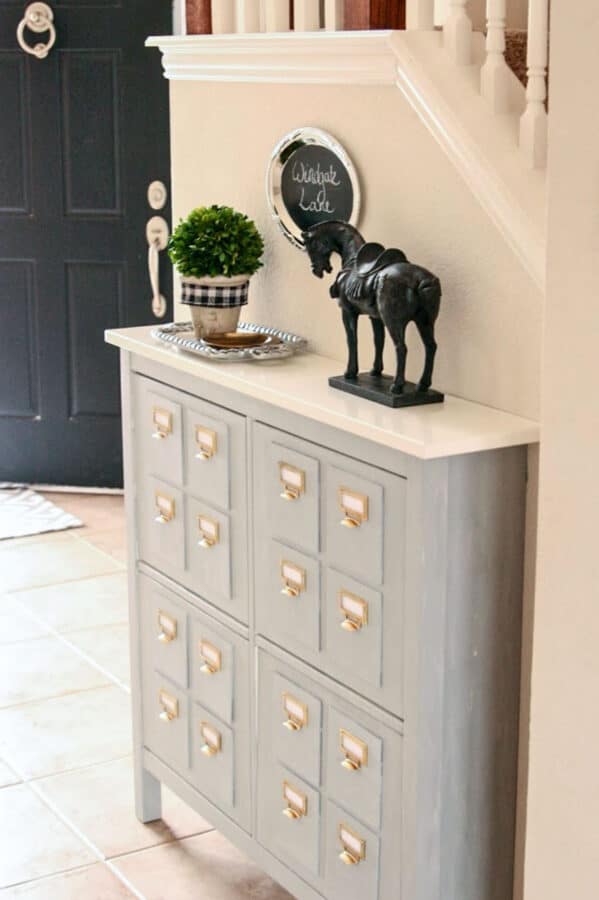 Photo Source
See more amazing Hemnes Shoe Cabinet Hacks here!
Billy Bookcases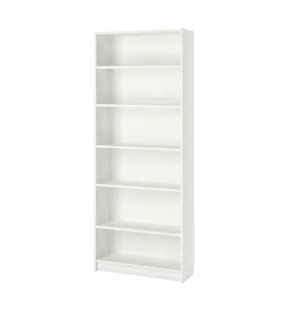 The iconic Billy bookcase that IKEA sells has been a staple for years and years.
The Billy bookcase comes in many different sizes and styles. There are 3 shelf bookcases, 6 shelf bookcases, tall bookcases, short bookcases, bookcases with glass doors, and even corner bookcases.
Billy comes in basic black and white, and it also comes in several different colors.
Billy can be turned into beautiful built-in shelving in your home, and hacked in many other ways too.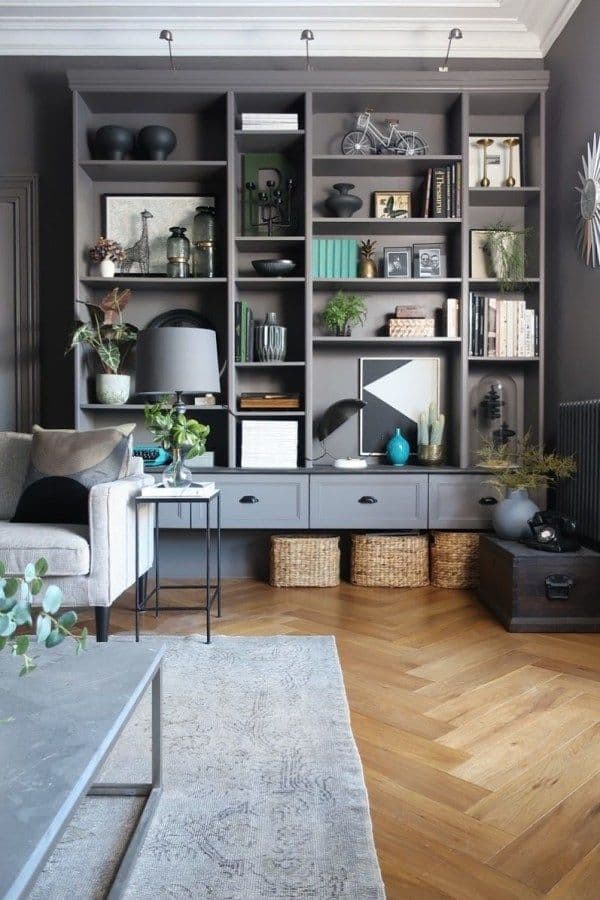 Photo Source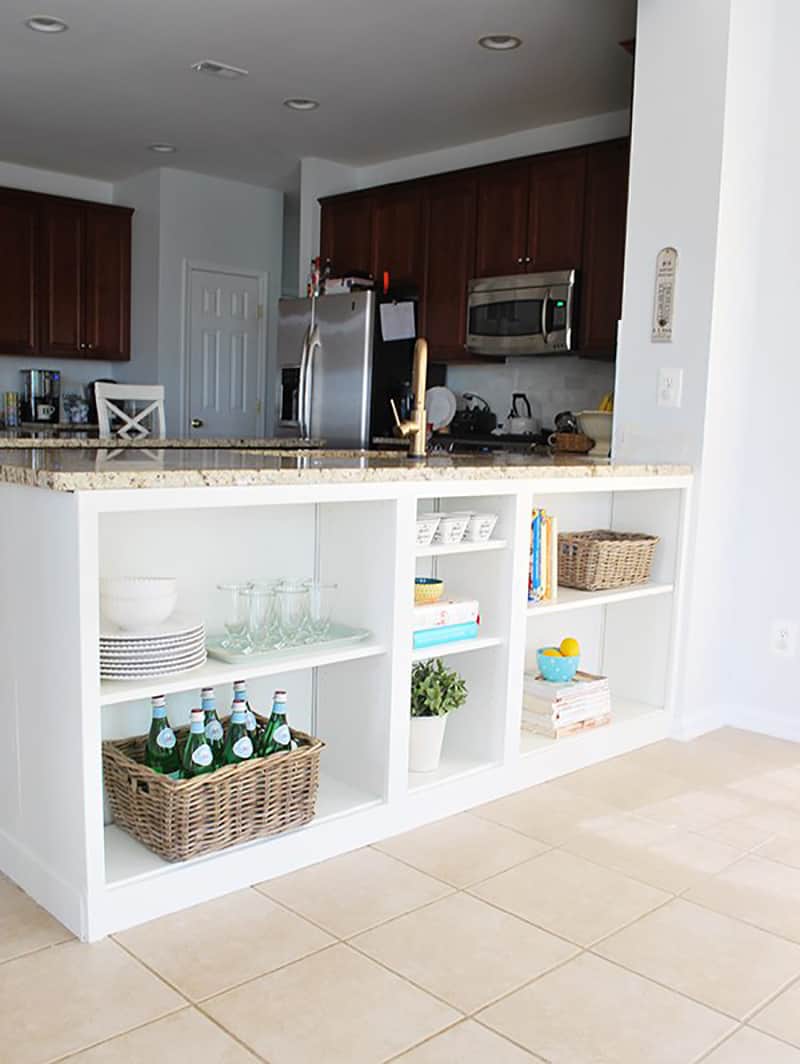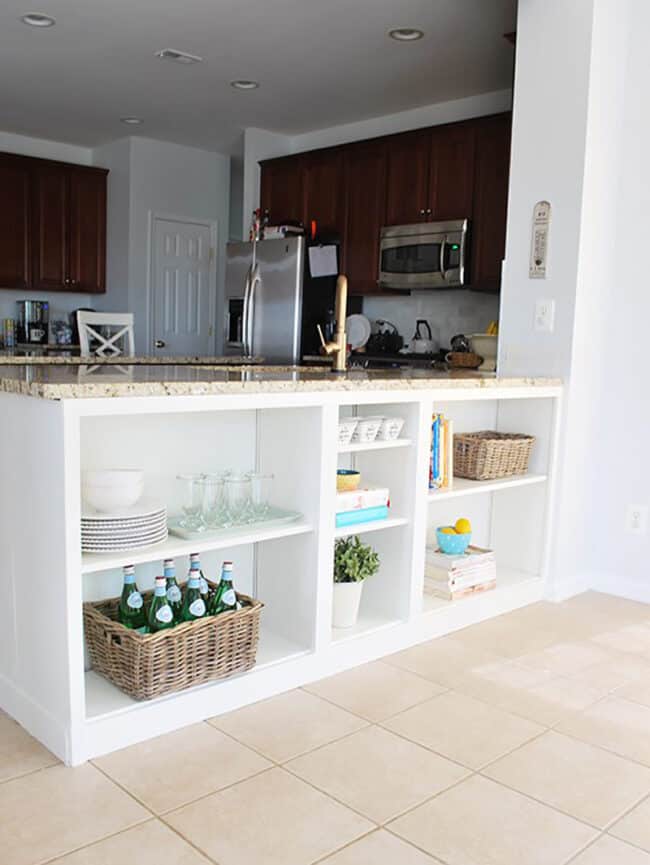 Photo Source
See many more amazing Billy Hacks here!
Moppe Storage Chest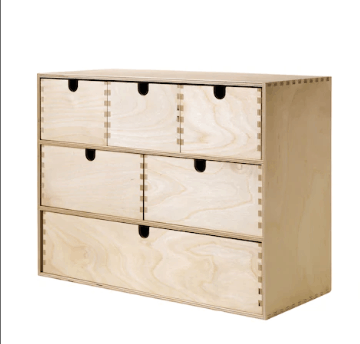 There is so much to love about the Moppe storage chest! I already love the quiet unassuming neutral color and design of this chest. It will fit completely into any decor and any room without fuss.
BUT it is just begging to be hacked too! It is a blank palette that also can use so much color, pattern and imagination!
See my hack here on turning Moppe into a beautiful Apothecary Storage Chest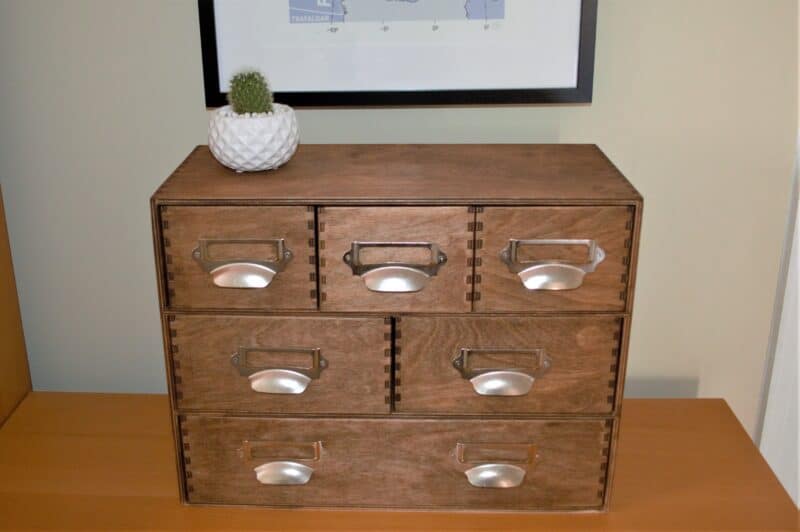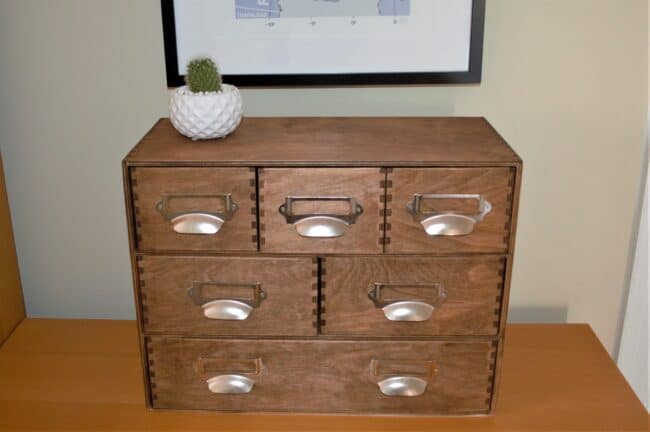 You can see a big selection of different IKEA Moppe hacks right here!
Bekvam Spice Rack
The Bekvam Spice Rack is a solid wood birch wooden shelf made for storing spice jars. But it can also be hacked! It can be turned into all kinds of shelves for all areas of your home.
This little gem is only about $4.99 in IKEA US stores. That makes it such an affordable home decor and storage item!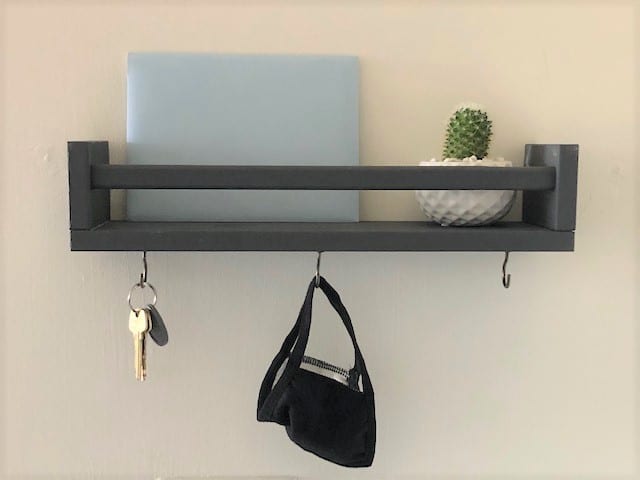 This hack here takes the Bekvam Spice Rack, and turns it into a handy keyholder shelf unit! Perfect for your entryway or anywhere you need to keep your things organized and ready to use.
See 14 other amazing IKEA Bekvam Spice Rack Hacks here!
Heat Cork Trivets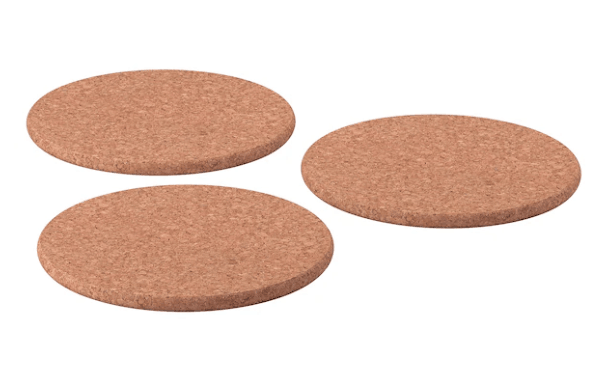 Heat Cork Trivets are an old staple of IKEA. They have sold these handy inexpensive heat trivet pads for years and years! In fact these trivets were one of the very first things I bought from IKEA, and I still have them to this day!
But you can even hack this trivet! There are a lot of things you can actually do with Heat trivets.
See how to create lovely notice boards with Heat Trivets!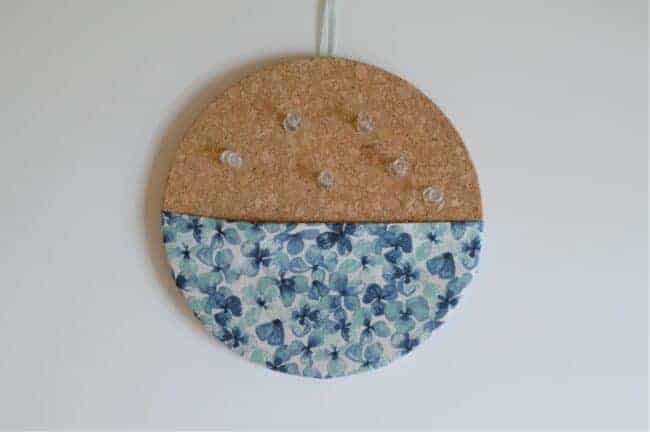 Of course there are far more products that can be hacked from IKEA! This is just a small selection of 10 of the best products for hacking.
Don't forget to see my other posts on IKEA hacks and transformations:
IKEA Mid Century Modern Style Hacks
IKEA hacks are loved by Make Calm Lovely! Practically everything that IKEA sells can be hacked in some way. But there is a select group of products that can be hacked, and are hacked, far more than others! Here are the best products to hack from IKEA!