Black Friday Deals Especially for Bloggers (& those who want to start a blog!)
Black Friday deals can be amazing, and can save you so much money. If you are a blogger, or thinking of starting a blog, I have rounded up all the Black Friday deals that are happening this year in 2021. I will update this post constantly, as I hear about new deals!
One of my most favorite times to shop for courses and books is around Thanksgiving and the Black Friday deals. Because SO MUCH goes on sale and is discounted. It is the perfect way to get that course or book that you really want at a special low price.
You may have had your eyes on a certain course, e-book or product for some time, but were waiting hoping it would go on sale?? If so, there is a good chance it is now on sale – so check my list below of all the current Black Friday deals, especially for bloggers!
I have been blogging for many years now, and I feel I have a really good grasp of which courses, books and more are the real deal – and not a waste of your hard earned money. All the courses and books I feature in this list are ones that I have taken personally and can highly recommend.

This post contains affiliate links. This means that if you purchase something via a link on this page I may receive a small commission, at absolutely no additional cost to you. You can view my disclosures here.
The Flooring Girl
Debbie Gartner (AKA the Flooring Girl), produces great books on SEO and other aspects of blogging. She has numerous years of experience with blogging and is especially expert at SEO. Her books and courses are so helpful, and they are also so reasonably priced.
Her products will be on sale from Monday of Black Friday week (Monday 11/22) to Cyber Monday (11/29). This is what is on sale:
SEO bundle (2 books…her best sellers) will be on sale for just $74. That's $40 off the normal price. Click here for more information and to purchase this book. Use coupon code BLACKFRIDAY20.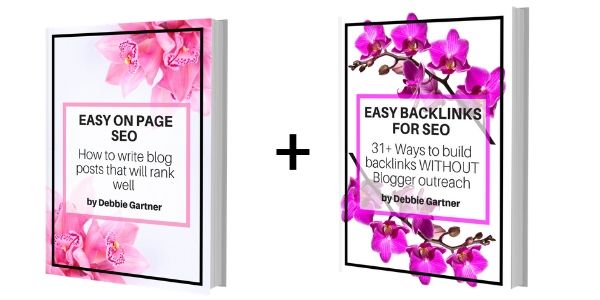 Easy SEO Revamp (course) – Her advanced SEO course that shows you how to improve the rankings on your existing posts. It shows you how to leverage Google Search Console (a free tool) to improve your post keyword by keyword. Click here for more information and to purchase this course.
Use BLACKFRIDAY30 for $30 off to bringing the price down to $97.
>>>>>Read my Review here of the Easy SEO Revamp Course<<<<<
Journey to the Center of Amazon (course) – This course is especially good for newer bloggers and bloggers where selling physical products make sense. During Black Friday week, use the code BLACKFRIDAY30 for $30 off – bringing the price down to just $67. Go here for more information and to purchase this course.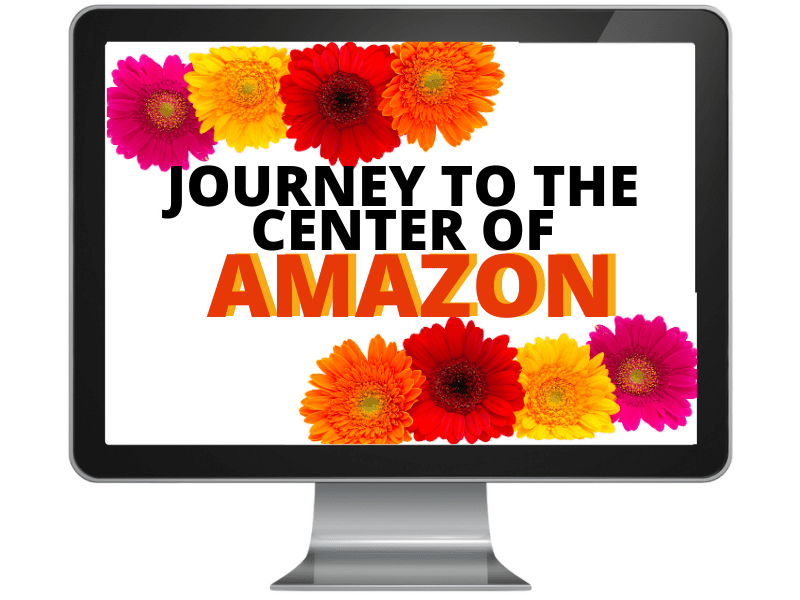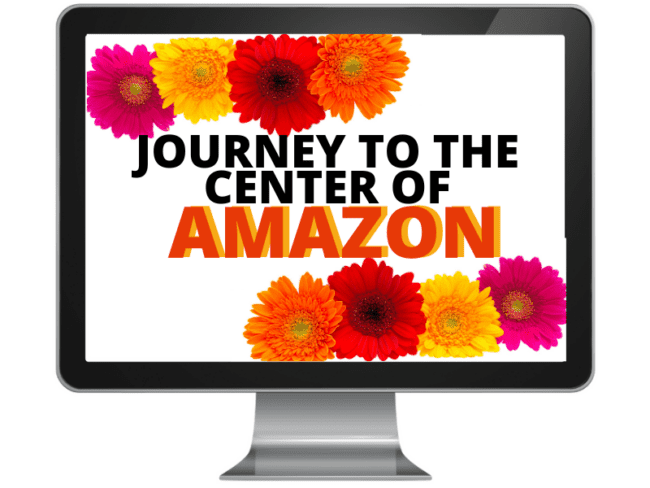 Affiliate Marketing Compendium (book) – This book is for general affiliate marketing (not specific to Amazon). There are now 73 clever affiliate marketing tips for intermediate and advanced bloggers in this amazing book. The normal price is $147, but use the coupon BLACKFRIDAY50 for $50 off – bringing the price to just $97. Click here for more information and to purchase.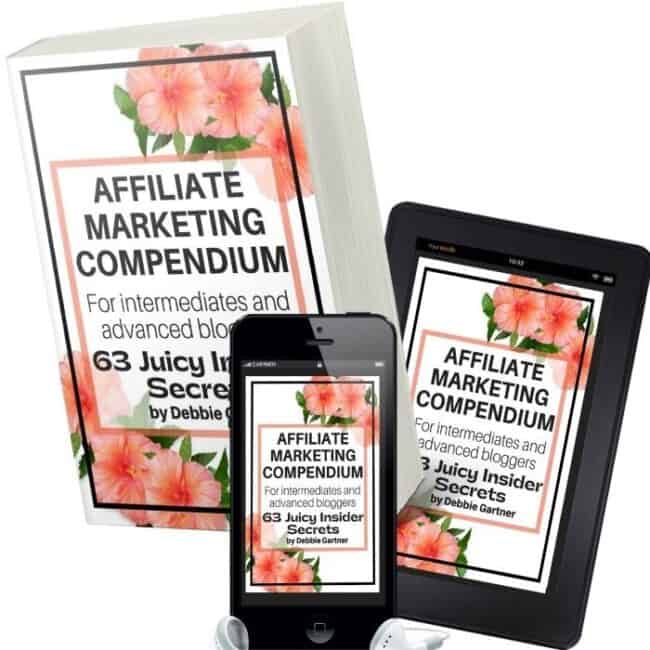 Start a Mom Blog
Start a Mom Blog has some fabulous resources for bloggers, and those who are considering starting a blog (don't be put off by the name – it isn't just for moms – it is for all bloggers!!). They are holding a huge Black Friday sale, which actually starts right now.
Start a Mom blog e-books and courses are absolutely perfect for the beginner blogger. They are easy to follow, full of information, and the support is fantastic. They were the people who first helped me start a blog!
Courses and books from Start a Mom Blog include:
Blog by Number Course
Post by Number Course
Printables by Number Course
Niche by Number
Theme by Number
eBook by Number
They are doing a staggered discount on all products.
Week 3 of Sale: 32% off (Nov 15 – Nov 21). Use coupon code BF2021BIRD.
Week 4 of sale: 30% off (Nov 22 – Nov 30). Use coupon code BF2021TURKEY.
To see all their products on offer and get sale prices click here!
Don't forget to put in the coupon codes listed above).
Read my Review of Start A Mom Blog's Printables by Number Course here
Read my Review of Start a Mom Blog's Blog by Number Course here
Read my Review of Start a Mom Blog's Post By Number Course here
The She Approach
If you want to learn more about blogging in general, as well as SEO, Pinterest and so much more, The She Approach has some great courses and e-books.
The sale runs from November 19th to November 29th. With the sale you will get 35% of everything in the shop. The discounts are automatically applied at checkout – so no code is needed when you purchase during the sale dates (but just in case the discount code is BLACKFRIDAY35).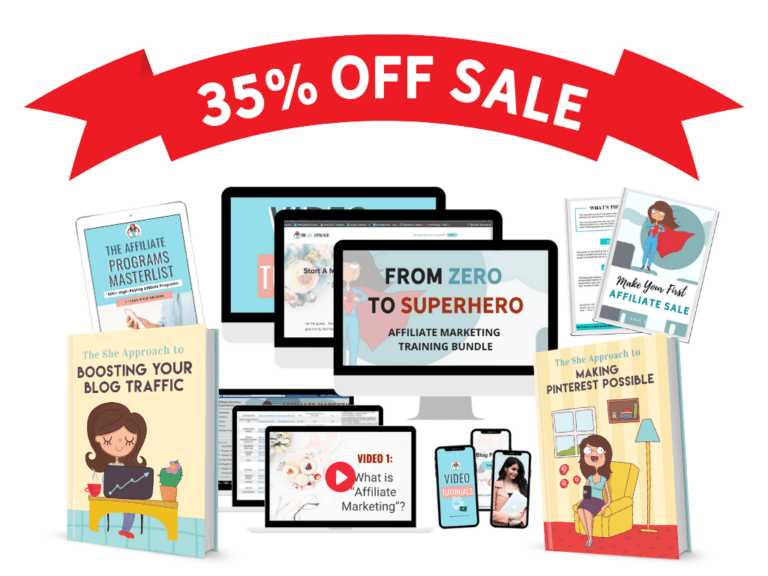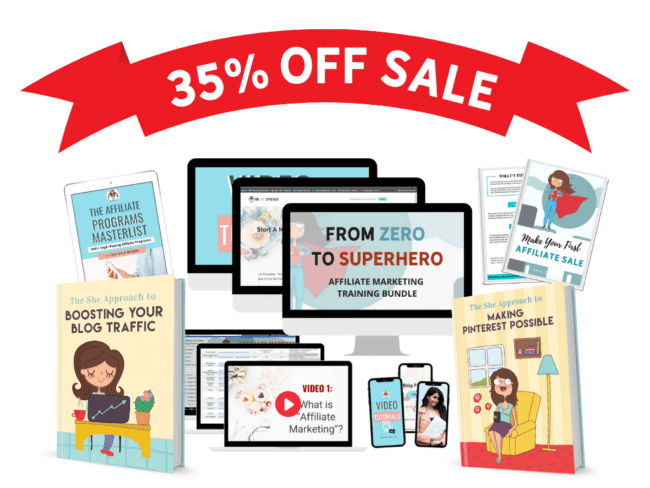 The She Approach Products include:
Step-by-step signature video course that teaches bloggers & entrepreneurs how to write, launch and sell their first (or next) bestselling eBook. Discounted price: $98.50. Get it here!
A self-paced video course challenge helping bloggers find easy-to-rank for blog post ideas, do effective keyword research and implement SEO principles for an entire year's worth of blog posts. Discounted price: $30.55. You can get it here!
>>>>Read my review of the One Year of Content in One Month Challenge here<<<<<
Affiliate Programs Masterlist –usually $29
List of 600+ affiliate programs in 20+ niches that will help any blogger find and promote the best products from the highest paying affiliate programs out there. Discounted price: $18.85. You can get it here!
Magic spreadsheet that automatically calculates monthly and annual blogging expenses, earnings, profit and taxes due, so you can keep an eye on your finances. Discounted price: $12.35. You can get it here!
Check back often, as I will keep updating this list. If you are thinking of starting a blog, or already a blogger, Black Friday sales are one of the best times to grab those courses and books that you really want to take, especially the ones that were too pricey for you before.