Black Friday Deals Especially for Bloggers (& those who want to start a blog!)
Black Friday deals can be amazing, and can save you so much money. If you are a blogger, or thinking of starting a blog, I have rounded up all the Black Friday deals that are happening this year. I will update this post constantly, as I hear about new deals!
You may have had your eyes on a certain course, e-book or product for some time, but were waiting hoping it would go on sale?? If so, there is a good chance it is now on sale – so check my list below of all the current Black Friday deals, especially for bloggers!
This post contains affiliate links. This means that if you purchase something via a link on this page I may receive a small commission, at absolutely no additional cost to you. You can view my disclosures here.
The Flooring Girl
Debbie Gartner (AKA the Flooring Girl), produces great books on SEO and other aspects of blogging. Her books are so helpful, and they are also so reasonably priced.
Debbie is offering $10 off all her e-books in her Black Friday sale. Her SEO books are especially helpful for understanding SEO, without paying out for expensive courses (you get all you need from Debbie's books and courses without breaking the bank). Her SEO books really taught me so much about SEO, which was such a mystery to me before! To get the discount, use the coupon code BLACKFRIDAY10.
The following e-books and courses are on sale:
Easy Backlinks for SEO ($10 off)
Easy On Page SEO for Beginners ($10 off)
OR – you can buy both SEO books in a Bundle, for $20 off the bundle
Easy SEO Revamp (for intermediate/advanced bloggers – $30 off (use the code BLACKFRIDAY30)…so it's just $97 (rather than $127)
Read my Review here of the Easy SEO Revamp Course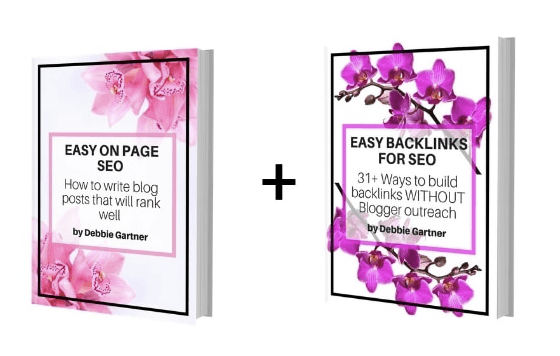 Create & Go Courses
Create & Go are offering a massive 25% off all their courses. This includes a course I hugely recommend – Six Figure Blogger.
You can read my review of Six Figure Blogger here.
Start a Mom Blog
Start a Mom Blog has some fabulous resources for bloggers, and those who are considering starting a blog (don't be put off by the name – it isn't just for moms!!). They are holding a huge Black Friday sale, with 30% off all everything they sell.
Start a Mom blog e-books and courses are absolutely perfect for the beginner blogger. They are easy to follow, full of information, and the support is fantastic.
Courses and books from Start a Mom Blog include:
Blog by Number Course
Post by Number Course
Printables by Number Course
Niche by Number
Theme by Number
eBook by Number
To get 40% off anything from Start a Mom blog, go to this link www.startamomblog.com/black-friday and use the coupon code BLACKFRIDAY2020.
Read my Review of Start A Mom Blog's Printables by Number Course here
Adventures in Blogging
Lena Gott has put practically all her courses and e-books on sale for Adventures in Blogging. To see all the courses and books on sale go here. A lot of products are 30% off, with some products being only $20.
One of the products on sale for just $20 is the How to Successfully Organize a Blog with Multiple Topics mini-course. You can read my review of that course here.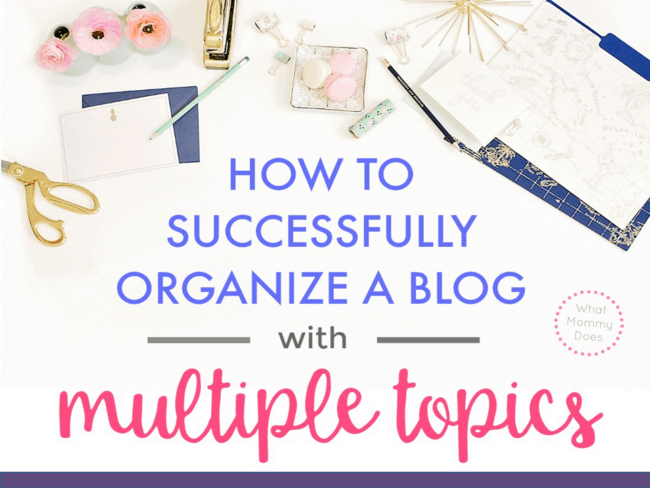 Traci Forbes
Traci Forbes, who offers great blogging education courses, is running a Black Friday sale offering 25% off all her courses, which includes her newly released course, Product Perfection, which is all about creating and selling printables. Use the code BF25 for discounts on any course. Go here to view all her courses.
Traci is also offering a 50% discount on any book, printable or calculator. Use the code BF50 to get these discounts. Go here to visit her shop.
Blogging Her Way
Blogging Her Way create great resources for bloggers and wannabe bloggers.
Use the discount code BHW2020 to get 20% off all the following e-books and templates:
Get Paid to Pin. Learn the strategy for making affiliate sales on Pinterest.
Amazon Affiliate Affluence. Everything you need to know to make money with the Amazon Affiliate Program.
Niche Selection Secrets. Learn how to choose a profitable niche for your blog.
Profitable Affiliate Case Studies. Learn the strategies to create money making blog posts.
Email Sales Template. Convert your email subscribers into customers with these templates.
Pinterest Templates. These Pinterest templates will let you create eye-catching graphics.
Bluchic
Bluchic sells beautiful and functional web themes. They are all on sale for 30% off, which is a huge savings. Go here to shop their beautiful themes and templates.
Bluehost Web Hosting
Bluehost web hosting is offering special pricing for domains and web hosting with special Black Friday deals. Shared hosting starts at $2.65 a month for 36 months.
Bluehost were the company I started out blogging with, and I can highly recommend them for beginner bloggers. They offer good pricing, and great technical support for new bloggers, which is crucial. Go here to learn about all their offerings and special deals.
Her Paper Route Academy
Her Paper Route is offering 30% off all courses and e-books through Her Paper Route Academy. To get 30% off any of the deals listed below, use the coupon code BFCM.
These include:
Be Your Own Blog Boss Bundle
The Be Your Own Blog Boss Bundle is actually 6 courses in 1 – the complete blog to biz roadmap. The package features The Blog Monetization Course, How to Start a Blog, Email Marketing, SEO & Keywords Made Simple, Paid to Post Influencer Marketing, Pinterest Marketing 101, and the e-books Traffic on Autopilot and Affiliate Marketing Strategy. All those courses and books bought separately would set you back $396.00. But in buying the package including all these courses and e-books you pay just $297. That is almost $100 off! On top of that you get 30% off during this Black Friday deal! Remember to use the coupon code BFCM. Buy it here!
Other Discounted products:
Paid to Post – Influencer Marketing
Pricing Your Products Like a Savvy Marketer e-book.
Affiliate Marketing Strategy e-book
Redefining Mom
Redefining Mom are offering absolutely huge deals in their Black Friday sale.
This included the new Empowered Business Box, 40% on everything from the Monica Froese shop, and 40-50% off all Pinterest courses.
Check out all the special deals right here.
Check back often, as I will keep updating this list. If you are thinking of starting a blog, or already a blogger, Black Friday sales are one of the best times to grab those courses and books that you really want to take, especially the ones that were too pricey for you before.