Review of Post By Number Course from Start a Mom Blog
Post By Number is a course offered by Start a Mom Blog that covers how to write top blog posts for your blog. Those posts will rank for SEO and keep your reader engaged
Post By Number is a course offering from Start a Mom Blog, one of their many courses and e-book offerings for bloggers in all stages of their blogging careers.
When I was first starting out in creating my blog, Start a Mom Blog was one of the first sites and resources that I ever found, so I always credit them with my success in starting a blog!
What I most love about Start a Mom Blog resources is that they are so easy to follow and understand. But that doesn't mean they are dumbed down in any way. They offer the exact information you need, in an easy to follow and digest format, but that information is gold!
Even though the name of the site is Start a Mom Blog, don't be misled by this! The offerings they have are not just geared towards moms, or those wanting to start a "mom blog." Their course and publications are for anybody, in any niche, on any subject who wants to start a blog.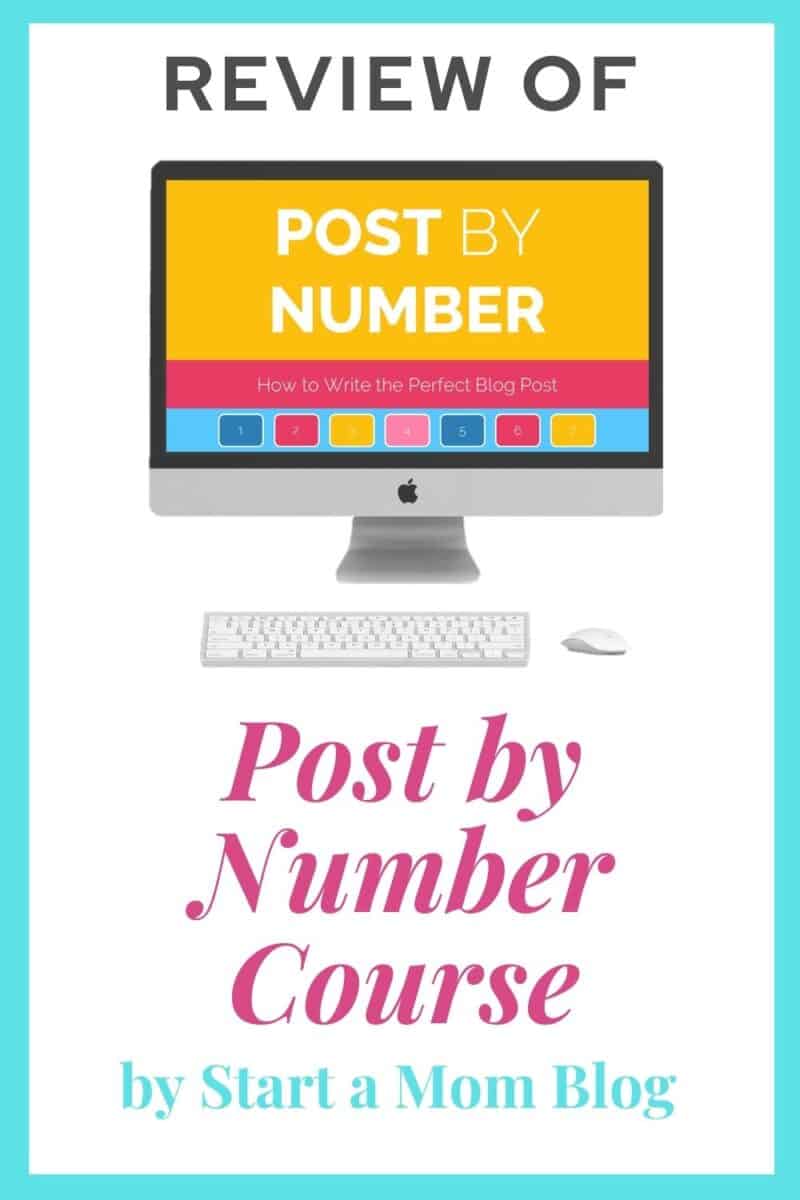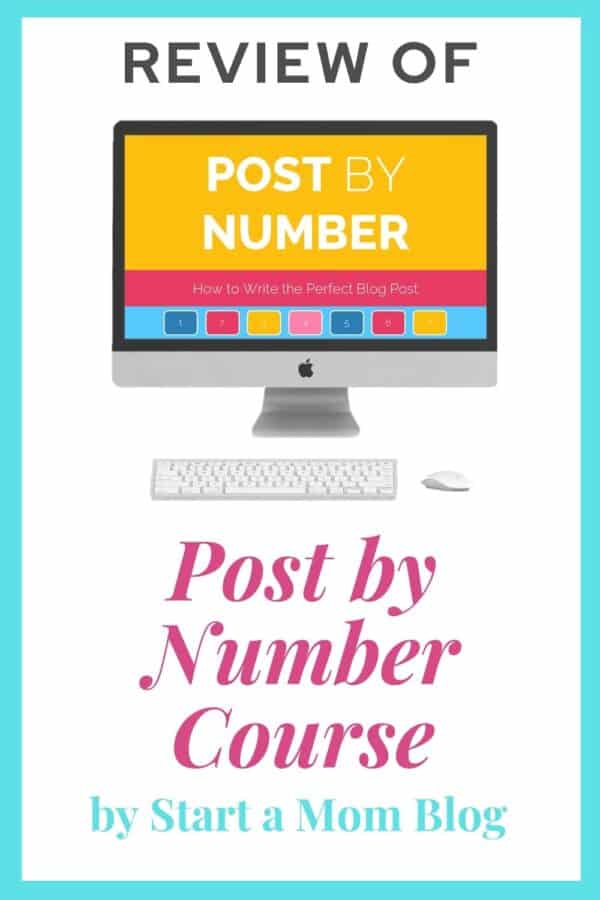 This post contains affiliate links. This means that if you click on a link in this post and make a purchase via that link I may receive a small commission, at absolutely no additional cost to you. You can read my disclosures here.
I went through this course on Post By Number by Start a Mom Blog. This is my honest opinion of this course.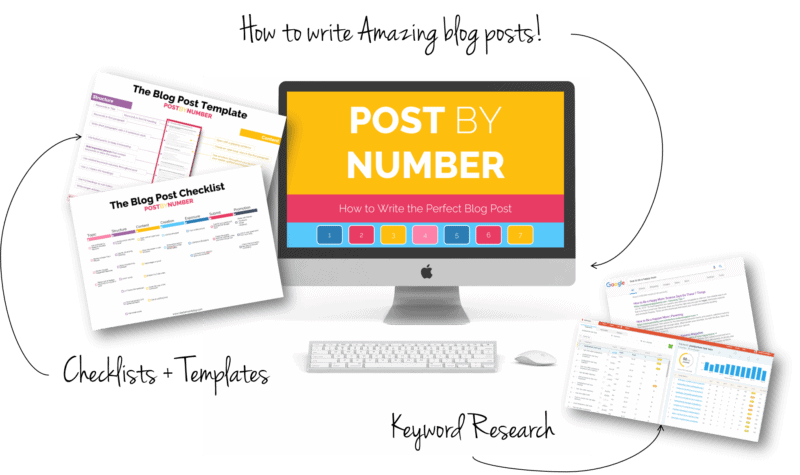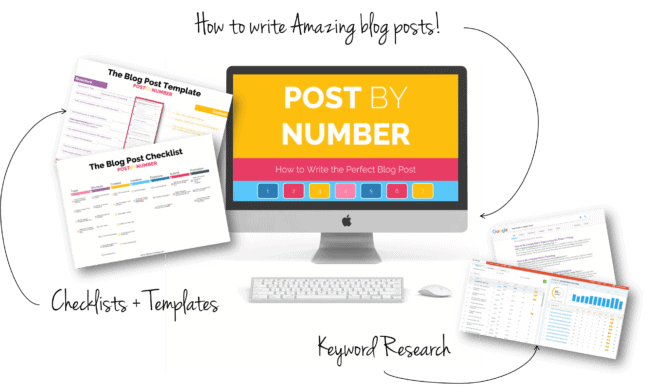 One of the absolutely great things that I love about Start a Mom Blog resources is that they are so affordable. There are so many courses and resources out there that are a really high price.
Yes the majority of those high priced courses are just great unmissable courses, but let's face it none of us frequently has a lot of money to spend on courses and resources, especially when we are just starting out.
Start a Mom Blog courses are not only informative and educational, they are affordable for everyone.
But don't let the affordable pricing fool you. You are not getting sub-par resources for a lower price. You are getting lower priced great resources because the very premise of Start a Mom Blog is that it is aimed at those starting out a blog, many of whom will be moms who are trying to earn a side income, and don't have a lot of dollars to spend doing so.
But they are amazing educational and informative resources. They cover every aspect of starting and running a blog. They really are unmissable resources that are a great investment for your blogging career.
About Start a Mom Blog
Start a Mom Blog is a very successful blog that was started by Suzi Whitford. In fact the blog was so successful that Suzi's husband John gave up his own job and career to join her in running it!
Suzi is the mother of 3 small children. What she offers in the way of information on this blog is really due to her own experiences. She was an engineer by profession, who gave up her career to raise her children. But like most successful women she still wanted to do something.
So Suzi created her own blog, and it is through her own experiences, gains and fails that she is fully equipped to show you how to do it too.
Start a Mom Blog has taught over 50,000 students over the past few years, and has brought in over a million in earnings too per year. Who better to show you how to start a successful blog than someone who has proven ability at doing so!
Why you Should Take the Post by Number Course
One of the hardest things to do when you first start out is create a great blog post. You may have so many ideas and so much information to share, but if you don't craft that blog post right it won't get out there and be found and read.
Writing a blog post is not about being a good writer. There are so many bloggers who will tell you that they are horrible at writing, yet their blog and their posts are so successful.
That fact is down purely to the fact most times that they just know how to create a blog post. They just know how to research keywords and topics that their readers will be interested in. They just know the right way to format their posts so that they are picked up by the all important search engines, such as Google.
Knowing how to create blog posts the right way isn't hard at all. You just need to know how to do it. That is what Post By Number will show you! It will show you how to write the perfect blog post. Once you know the basics and the format, you will always be equipped to right the best blog posts!
Post By Number is really ideal for the beginner blogger. But if you are somebody who has had a blog for some time, or you are an intermediate blogger, you can also gain something from this course. You may need a refresher in writing blog posts, or you may realize that your posts are just not doing what they should be doing!
Related: Best Courses for Intermediate Level Bloggers
Related: Review of Stupid Simple SEO Course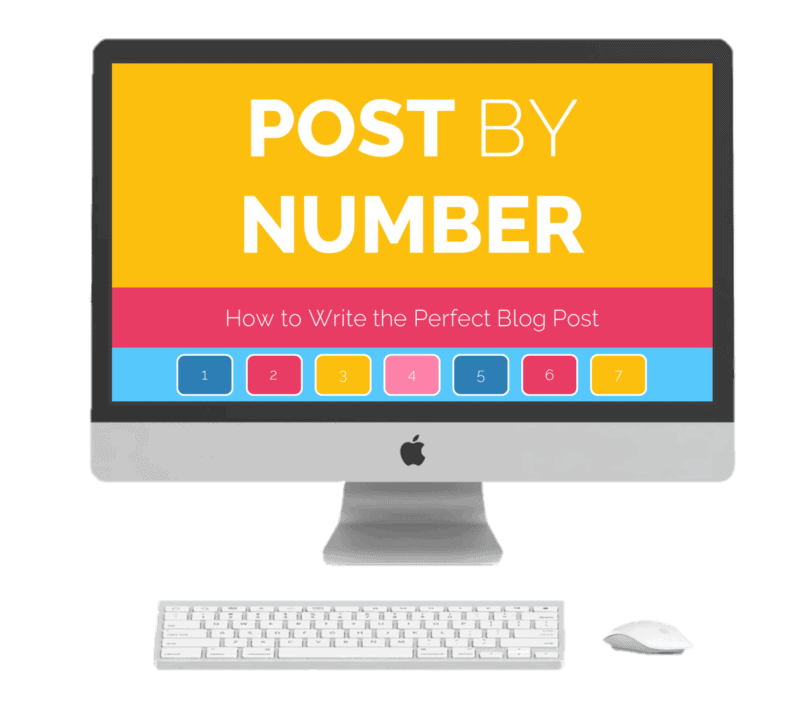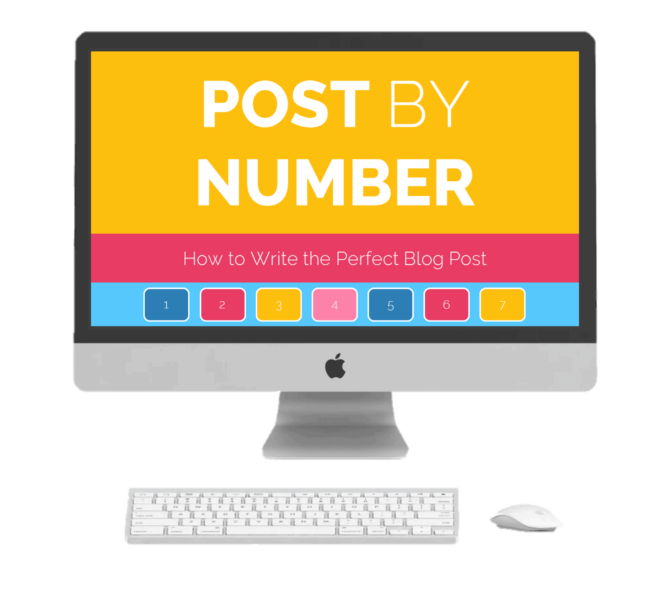 An In Depth Look at Post By Number
Post By Number isn't a huge course. It is a short manageable course that covers just what you need to know for this topic – writing blog posts the right way.
The course starts out with giving you a great pdf download that consists of a checklist and template for writing and crafting blog posts. This pdf is going to become your best friend! Whenever you research and write a post you will use this time and time again. It is a great reference that you will be so glad that you have.
The secret of ranking in search engines is to have keywords that rank. A keyword is simply a search term that somebody types into a search engine such as Google whenever they are looking for something.
For instance, if I were searching Google for how to write a good blog post, I would probably type in "What is a good blog post" or "how to write a blog post". Those are keywords.
This course shows you how to research keywords the right way (yes there is a right way). It teaches you about long tail keywords, how to search for keywords, tools to use to do this and more.
Another secret of writing a good blog post is to target emotions in your readers. Suzi shows you how to create those emotions (with examples). She shows you how to craft good headings and titles for your posts so that they will get noticed.
A vitally important part of this course is the correct structure of a top blog post. There is a format and structure to follow that makes a post into a top one. This is all covered here.
A really great resource in this course is the real life examples of top blog posts that are given. You can see exactly how those blog posts were set up, the format, the headings and structure.
The course also gives you full instructions on how to submit your own blog post to another blog that Suzi runs. So you will immediately get exposure for your post and writing!
This course itself is totally affordable. For little more than a fancy Starbucks coffee you are getting a great resource that will be one of the best investments you have made for your blog.
Find out more about Post By Number here!
See my other reviews of Courses from Start a Mom Blog here:
Review of Printables By Number from Start a Mom Blog
Post By Number is a course offered by Start a Mom Blog that covers how to write top blog posts for your blog. Those posts will rank for SEO and keep your reader engaged