12 Must have DIY Tools & Equipment for Beginners
These are my favorite DIY tools and equipment to always have on hand for tackling and making DIY projects around your home
Over the years I have tackled many DIY projects around my home. Some were needed repairs that encompassed DIY, but many were special projects that I created.
I love creating a new project and seeing it through from start to finish. There is a real accomplishment in doing a great DIY project and living with it afterwards – knowing how much time and effort you put into it.
One of my favorite DIY projects of all time was this IKEA Bar Cart DIY Hack. I love this piece and use it constantly, and I still remember all the hours of work I put into this, and how I enjoyed making the entire project.
If you plan on doing DIY projects you will need some basic tools and equipment. Basic equipment is obviously things such as hammers, screwdrivers and tape measures.
But for many DIY projects you will also need more advanced tools and equipment, such as Miter saws, sanders and more.
Some tools and equipment seem scary and daunting, but once you use them once you will quickly get the hang of them and they don't seem so bad at all! (hello miter saw!)
So here are all the tools and equipment that I use constantly for DIY projects around my home and also for any special projects I create.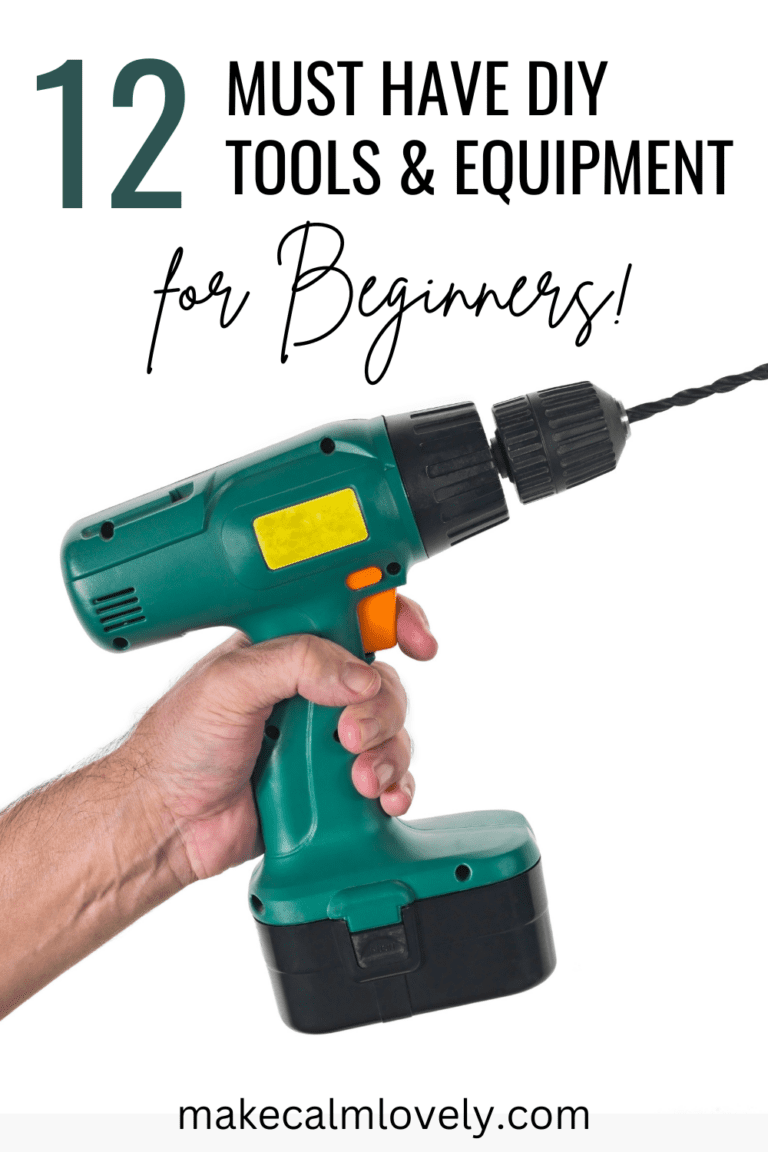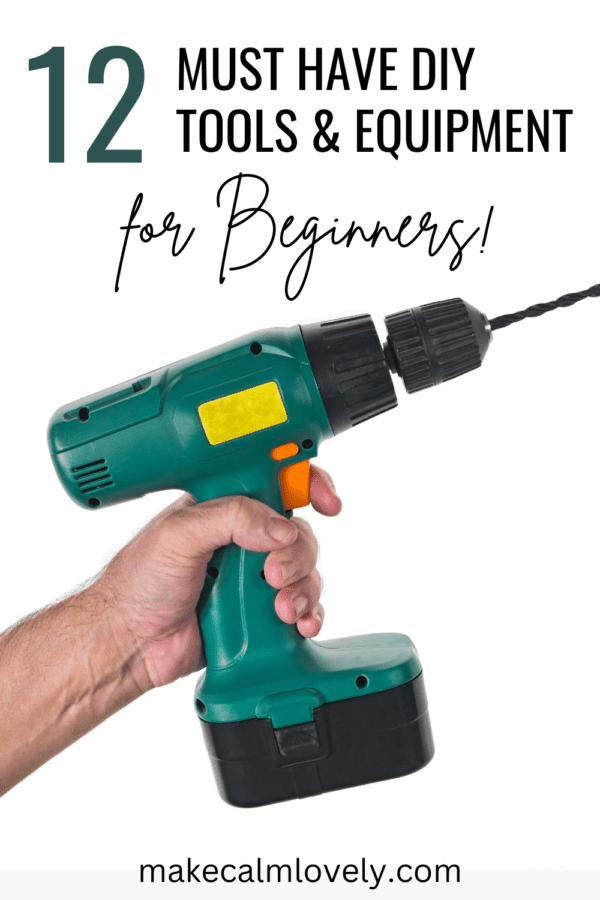 This post may contain affiliate links. This means that if you click on a link in this post and make a purchase via that link I may receive a small commission, at absolutely no additional cost to you.
Random Orbital Sander
These sanders are great because they sand a surface in a random orbital motion, which means that you don't get visible marks on the surface you are sanding.
They are so handy to have around if you are going to be sanding down furniture to be repainted or refinished. They are also great for sanding down interior wood such as doors and more.
I would recommend getting a cordless random orbital sander like this one. You won't have to deal with pesky electrical cords and you have more freedom of use.
Staple Gun
Staple guns can be used for all kinds of things around your home. They are good for upholstery projects, carpets, and all kinds of decorating jobs.
One of the projects I really needed a staple gun for was this Upholstered DIY Headboard. It was great for securing the fabric to the board itself that formed the basis for this headboard.
A manual staple gun like this one should suffice for most DIY and decorating jobs around your home. You could ramp it up by purchasing an electric staple gun instead, if you are likely to have a lot of need for a staple gun.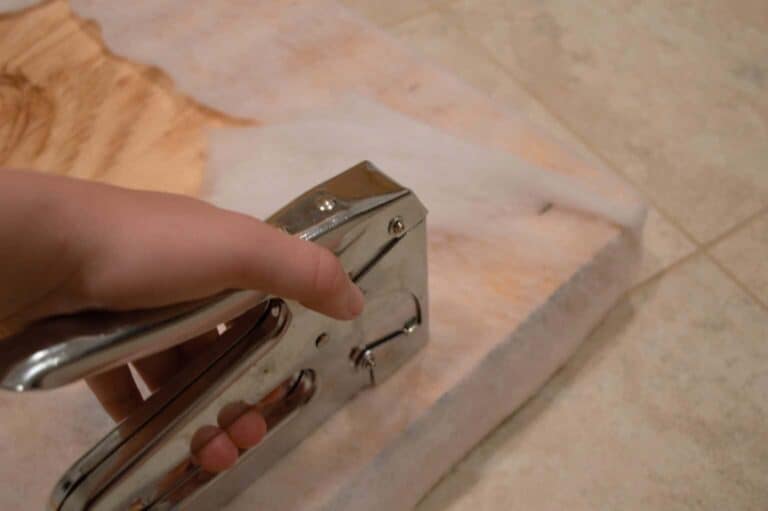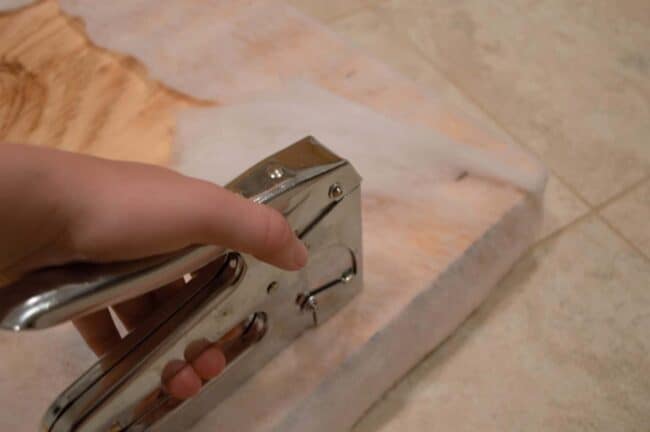 Mitre Saw
A mitre saw is quite a big piece of equipment and it can seem quite scary to use.
But once you have used a mitre saw you will see they are not really so scary. They are great for cutting pieces of wood. I used a mitre saw to make this IKEA Brimnes Vanity Table DIY.
A mitre saw gives you a great straight edge to a cut piece of wood – you really can't get a straighter edge.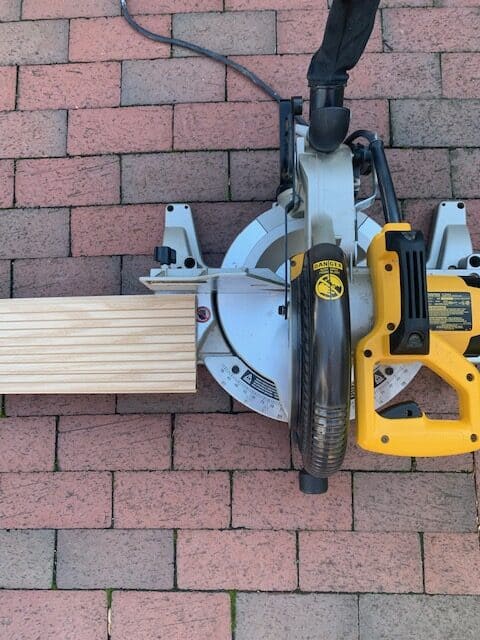 Cordless Drill
A cordless drill is an essential piece of equipment for most DIY and home projects.
Cordless is the way to go as you won't have to worry about all those annoying electrical cords getting in the way, and you can take the drill everywhere you need it.
This Cordless Drill is a great price and will get any job done time and time again.
Glue Gun
I use my glue gun time and time again for all kinds of DIY projects. It is great because it heats up the glue (which comes in sticks) to make the glue really adhere well to whatever you are gluing. It is also so easy to apply – you just squeeze the lever.
Multi-Purpose Screwdriver
You will need a multi-purpose screwdriver for so many different DIY projects. With a multi-purpose screwdriver you can use many different heads that fit many different DIY projects. This is a great multi-purpose screwdriver.
Safety Equipment
It is important to have the right safety equipment when tackling DIY projects. You need to have the following at a minimum:
Safety Googles. These will prevent dust and shards getting in your eyes as you do your projects.
Face Masks. These will stop dust and debris getting into your mouth and down into your chest.
Tape Measure
You need a good accurate tape measure to use for measuring all kinds of things in DIY projects.
Make sure you can read the numbers easily, and that it is flexible enough to get into corners and nooks too.
You also need to make sure that the tape measure is long enough for all your varied projects. This tape measure is 30 feet long which should take care of all your DIY projects.
Memory Wire Cutter
If you need to cut memory wire or wire you can use regular pliers. But this memory wire cutter works so incredibly well and cuts like a knife going through butter! This was incredibly useful when making this Wooden Bead Towel Holder.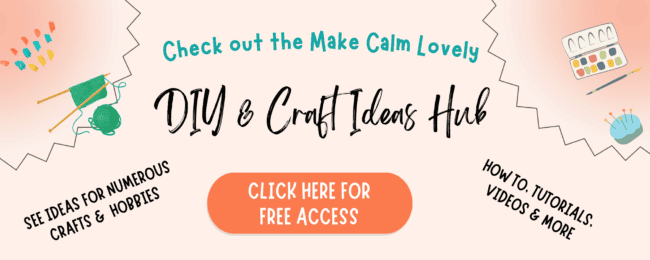 Flexible Smoothing Tool
If you ever need to adhere anything to a surface, such as contact paper, you will know how hard it is to get it completely smooth with absolutely no air bubbles.
But this Flexible Smoothing Tool is an amazing and inexpensive piece of equipment that will make your life so much easier when doing DIY projects.
This smoothing tool came in so incredibly useful when I made this Gladom Terrazzo Table IKEA Hack.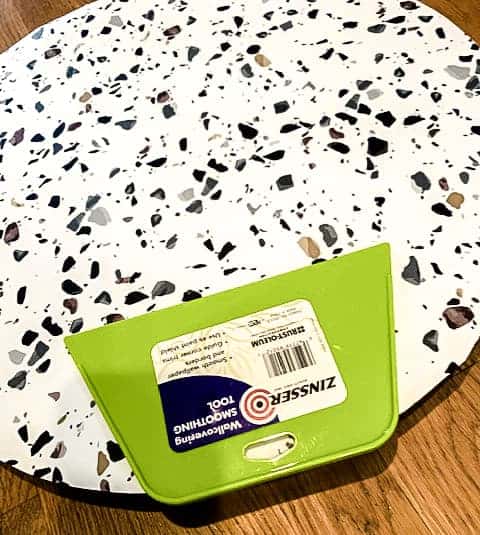 Rubber Mallet
For when you need to hammer something, but a regular hammer is just too harsh and tough for the job! A rubber headed mallet can be used on all kinds of materials to gently hammer and attach something. This is a great rubber mallet here.
Multi-Angle Measuring Ruler and Drill Hole Locator
This Multi-Angle Measuring Ruler is great for measuring different shapes and angles. This can wrap around objects making it much easier to measure things.
Of course there are many other pieces of equipment and tools out there for DIY projects. These are just some of my favorite ones that I feel are a staple for anyone who plans on doing some great DIY projects.
You may also like:
12 DIY Home Books that you will Love
10 Pretty Copper Things for your Home
Mid Century Modern Style Lampshades
These are my 12 favorite DIY tools and equipment to always have on hand for tackling and making DIY projects around your home