11 Side Hustles you can do Easily from Home
Maybe you just need some extra money for something special, or you need to back up your regular income with passive income. These 11 side hustle ideas can make you extra dollars every day.
These are trying times and you may need some extra cash right now, or you may be saving for something special such as a vacation.
Starting a side hustle that you can do from home can be great, as you only need your computer or phone, and you can work the hours you want, from anywhere you want.
Take a look at my ideas below for side hustles that you can start and run from home!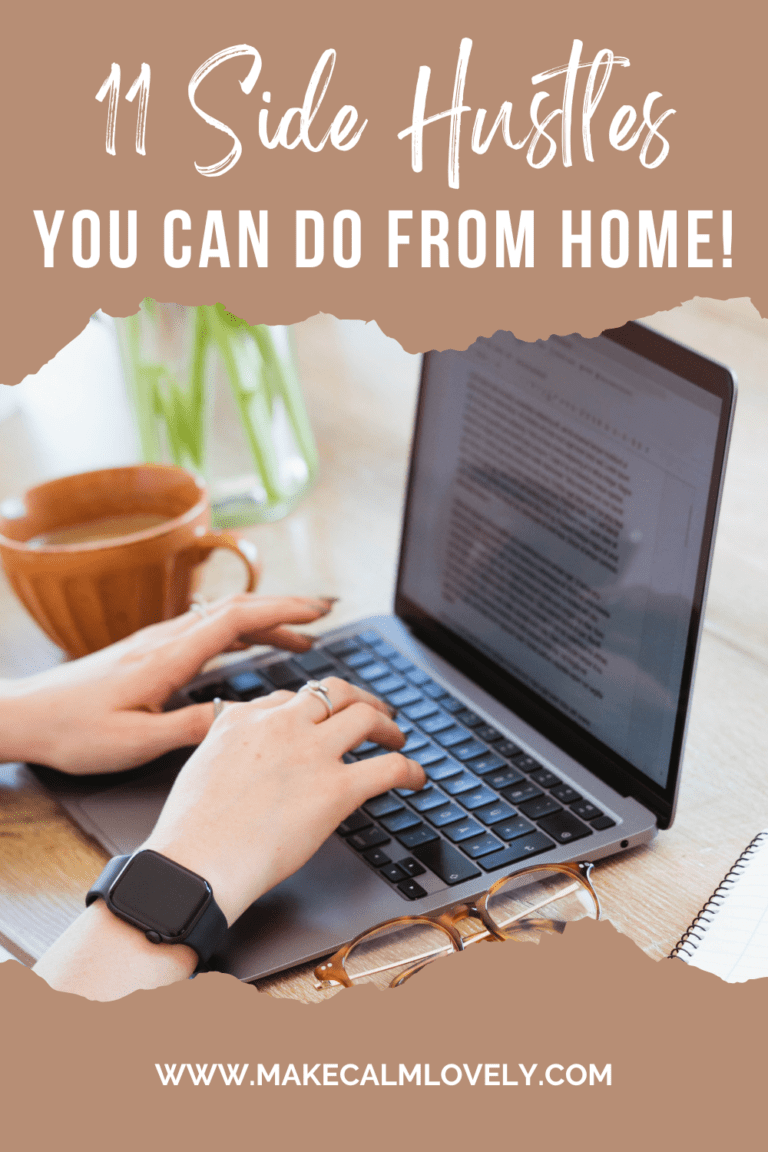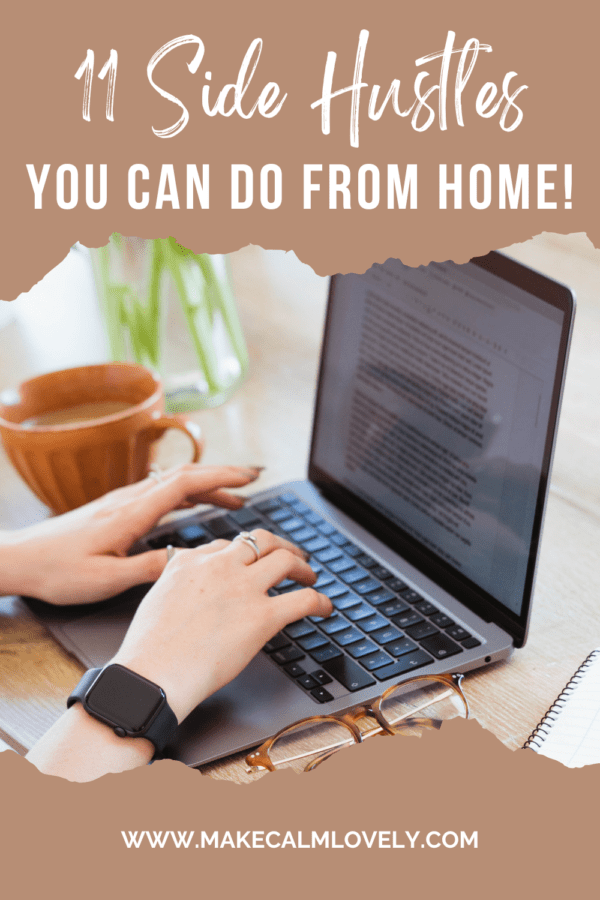 This post contains affiliate links. This means that if you click on a link in this post and make a purchase via that link I may receive a small commission, at absolutely no additional cost to you.
Start a Blog
Starting a blog means that you can bring in regular passive income each month from your phone or computer!
Just start your blog by finding a host, create your blog, name it, identify who your readers/audience will be, and then write content for those readers.
You can monetize a blog in many different ways – advertising, sponsored posts, creating products, affiliate marketing, consulting and so much more.
Want to start a blog? Take the FREE Start a Blog Course here!
Affiliate Marketing
Affiliate marketing is a great way to make some extra money, and it can even become a complete career for you.
You can do affiliate marketing from your phone or computer, and you can also do it from wherever you live.
Affiliate marketing means that you promote a company or service to your followers or readers, and you receive a cash commission every time somebody purchases that item via your personal affiliate link.
You can do affiliate marketing if you have a blog, or if you have social media accounts such as Instagram and Facebook.
You may love a certain clothing brand – post about that and earn. You may love a certain blogging course, or a certain service such as QuickBooks. You can promote just about anything you want to. Here is a complete master list of affiliate programs.
Want to learn everything there is to know about affiliate marketing? This course here is a complete course that covers everything you need to know about affiliate marketing!
Sell Clothes and Things
There are many online sites where you can sell your new, gently used, or used clothing and other items.
For clothing these include ThreadUp, Poshmark, eBay, Facebook marketplace and more.
You can either sell your own clothing, or go to yard sales and thrift stores and pick up clothing at a good price to sell on these sites.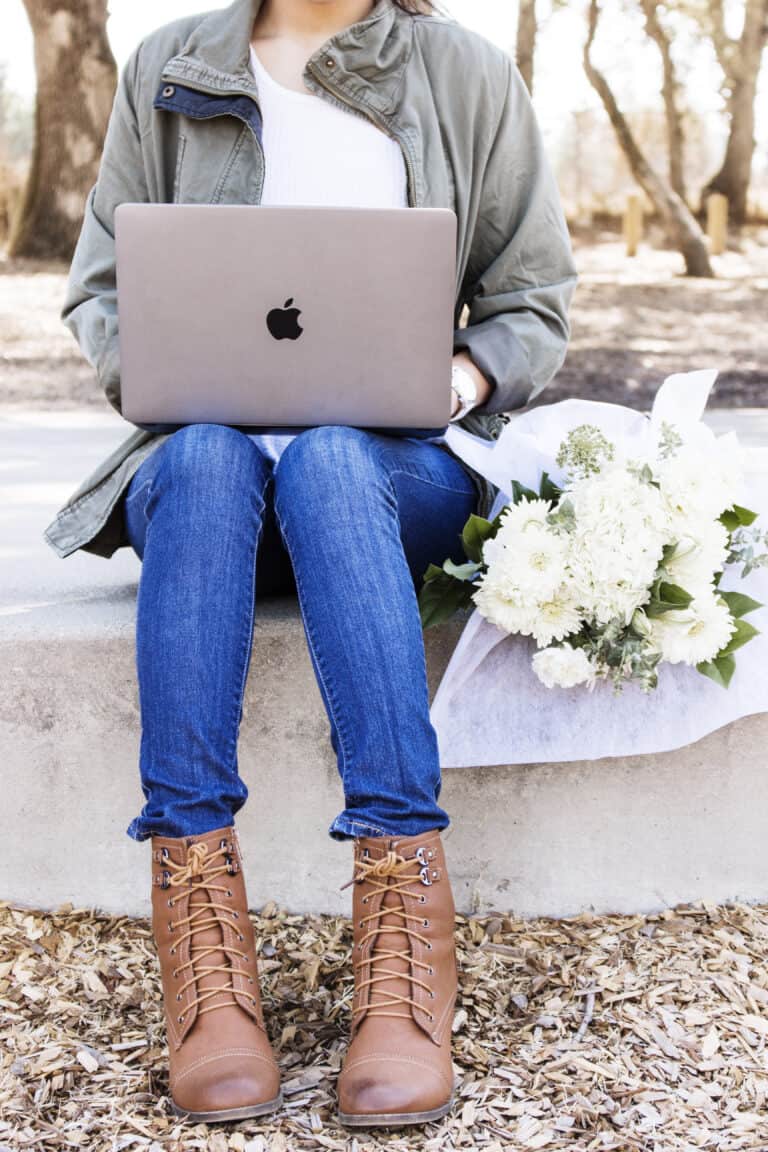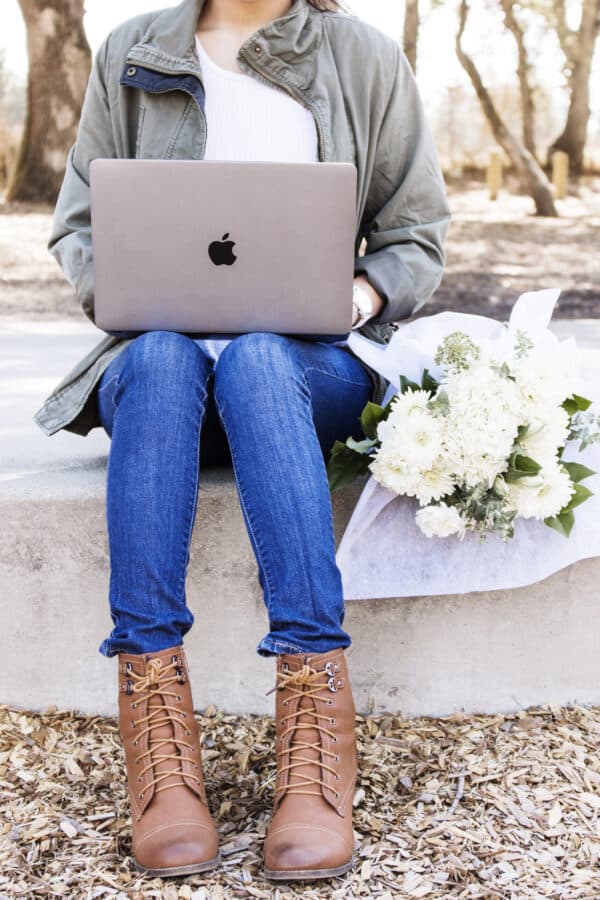 Sell Digital Printables on Etsy
You can design and sell printables to sell on platforms such as Etsy. All you need is graphic design software and an Etsy account (which is free).
I use Canva for all my graphic design – which is a free and incredibly easy to use software program.
If you really want the masterclass for creating Printables – this course on Creating Printables to sell on Etsy and other platforms is amazing and so affordable.
Take Surveys and Get Paid
This is a very easy make to make some extra cash. Sign up for a survey service such as Survey Junkie. Fill our surveys giving your opinions to help brands with their promotion and marketing, and you will earn cash for doing that!
Deliver Food
Practically everybody orders food for home delivery – busy working parents, busy career people, college students and more!
You can deliver food from restaurants to those ordering it, via companies such as DoorDash.
For most of these food delivery companies you are working for yourself as a contractor – you set your own hours and work as much as you do or don't want.
You will earn a fee for each delivery and usually keep 100% of any tips you get too.
Rent out a Room on Air B&B
If you have a spare bedroom in your home, you could potentially bring in some extra cash by renting it out on Air B&B.
If you live in an especially desirable place, such as near a college, sports venue, historic town, etc people will always be looking for affordable rooms to rent.
Create and Sell a Course
If you are particularly good at something you may want to create a course on that to teach others.
There are many subscription course platforms where people go to find courses on all kinds of things including crafts, cooking, playing a musical instrument, and more!
You could also create a small website and place your course on there and market your own course.
Make and Sell at Craft Fairs and/or Etsy
If you are particularly crafty or just good at a certain craft, you could sell that craft at craft fairs or on Etsy.
People are always looking for hand made and crafted items, especially unique ones.
Trade in Used Books on Amazon
If you have used books, especially text books, you can trade them in and sell them on Amazon.
Pretend to be a Patient
Many medical schools actually employ people to 'pretend' to be a patient. You may need to be poked or prodded a little by an up and coming medical student doctor, but you usually get paid by the hour for this!
Maybe you just need some extra money for something special, or you need to back up your regular income with passive income. These 11 side hustle ideas can make you extra dollars every day.