DIY Wooden Bead Towel Holder
An easy & fun DIY project to make this pretty wooden bead minimal Scandi style towel holder for your bathroom!
This DIY is for a pretty and extremely useful wooden bead towel holder. It is the perfect towel holder for small hand towels for your bathroom or powder room. This would also make a great towel holder for a kitchen too!
The wire basis of this towel holder, that is threaded with wooden beads, makes a really sturdy towel holder for your bathroom and towels, and the leather strap hanger also adds a nice decorative touch to the piece.
Metal towel holders are ok and nice of course. But everyone has the same towel holder, or a variation of it, in their bathrooms. I wanted something completely different.
I love Scandi style, and also minimalist style for home furnishings. Trawling through Etsy and Pinterest I found many wooden bead towel holders for sale. So I set about making my own!
I used memory wire for this towel holder, because I had just used it to make these wooden bead Christmas decorations, and it was so easy to work with and manipulate. It really does make a very sturdy towel holder when it is completed.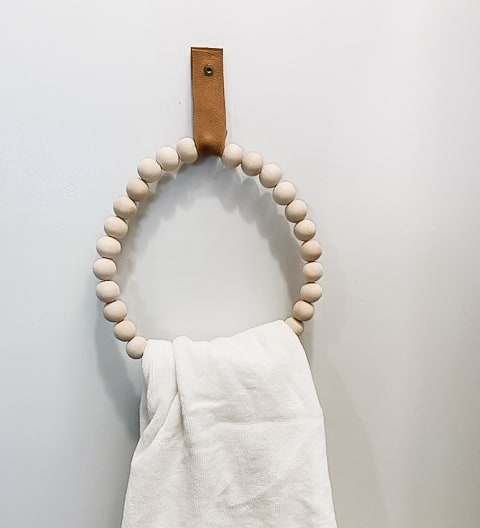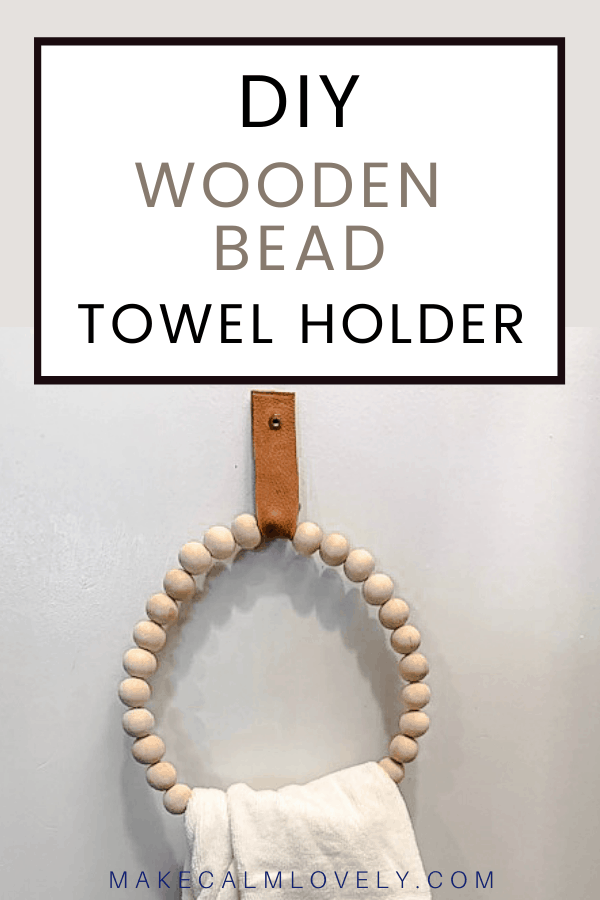 This post contains affiliate links. That means that if you click on a link in this post, and purchase something via that link, I may receive a small commission, at no additional cost to you. You can read my disclosures here.
Supplies Needed to Make the Towel Holder
Length of memory wire or wire
Memory Wire cutter or pliers
Piece of Leather
How to make the Towel Holder
Step One:
Take the memory wire, and cut it to the length that you need. Twist the wire into a circular shape.
The great thing about memory wire is that it can be twisted and shaped so easily, and it will retain whatever shape you twist it into.
You can measure the size of circle that you need by taking a hand towel and placing it on the bottom part of the circle. Bear in mind that the wooden beads will eliminate a little bit of the circle interior when they are placed and threaded.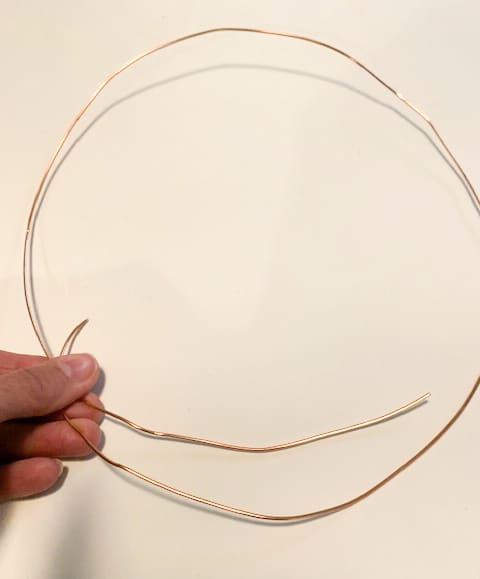 Step Two:
Make a slight turn up on one end of the wire, so that the beads won't roll off and will stay in place.
You should be able to easily do this with your hands, as memory wire is so pliable.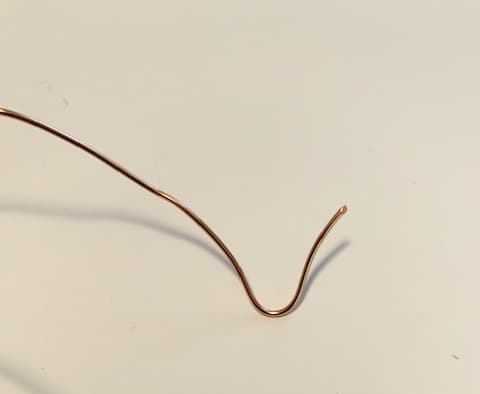 Step Three:
Start threading the wooden beads onto the wire, one by one. Pull them around to the end of the wire so you can get as many beads as possible threaded onto the wire.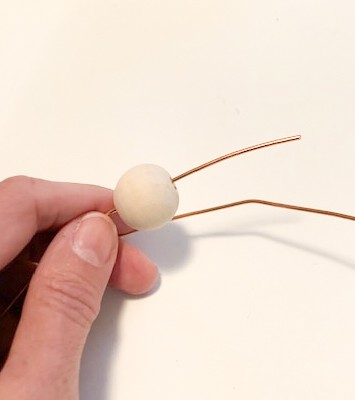 Step Four:
Once all the beads are threaded onto the wire, snip off any excess wire you do not need. You will need to leave a little length of wire at each end in order to make a loop and hook to seal the ring.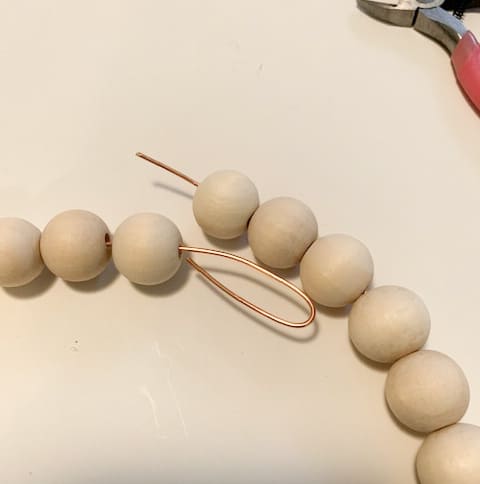 Step Five:
Once all the beads are threaded onto the wire, twist around one of the ends, and insert it back down inside the bead hole. You are forming a loop by doing this.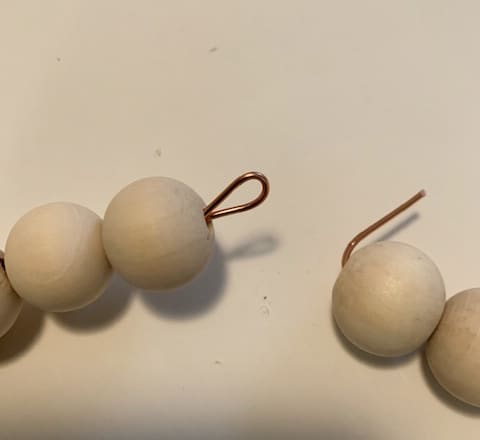 As you can see, a loop has now been formed at the end here.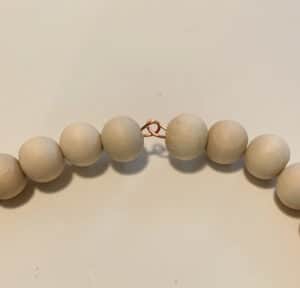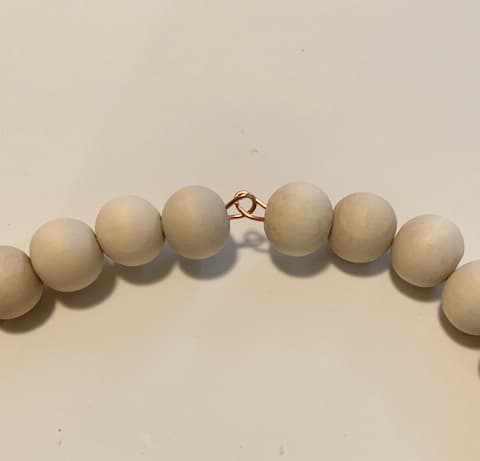 Step Six:
Insert the other end of the wire through the loop, and then pull that back around, and insert it back into the other hole also, so you now have the circle completely attached together.
Step Seven:
You are now ready to place the leather strap at the top of the circle, to hang the towel rail from.
For this part, just cut a length of leather for the strap. Mine is about 1.5 inches across, and about 7 inches long.
Wrap the leather strap around the top of the circle. Both ends will match up together.
To make the strap a little more robust, you could place some glue on the inside of the leather strap, right at the point that it comes together after circling the towel holder.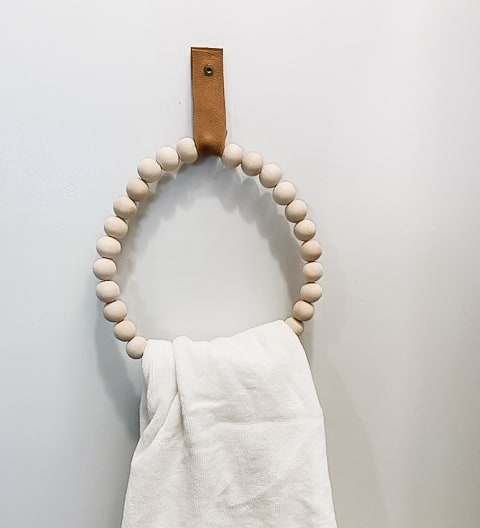 To hang the towel holder, you can nail the towel holder to the wall through the wooden strap at the top.
You may also like these DIY Posts: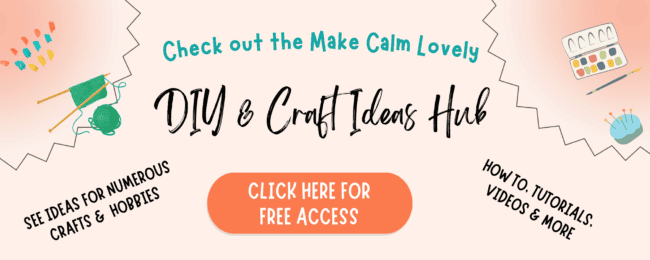 An easy & fun DIY project to make this pretty wooden bead minimal Scandi style towel holder for your bathroom!