12 DIY Home Books that I Love! (and you will too!)
Here are 12 of my most favorite DIY books for home DIY projects. These books all have great DIY projects and ideas for your home that are inspirational and beautiful!
These 12 books take pride of place on my office shelves! I wanted to share them with you, as I know you will love them too!
I have always enjoyed crafting and DIY. But it wasn't until a few years ago when I was going through a rough time, dealing with a terminal family illness, that I really discovered the healing power of crafting and DIY.
There are many studies that have all concluded that crafts and DIY can really help your anxiety and general mental health. You can dedicate time to creating something beautiful and useful, and take your mind off all the other things going on in your life while you do that.
These 12 books are beautiful books that I love. They all have one thing in common (not just that they are books on DIY home projects). They are beautiful books that take pride of place on anybody's shelves. They are perfect coffee table books. They are books that every time you look at them you discover something new. Even if you don't actually make anything from these books, you will love just sitting and flicking through all the beautiful pages. They are a delight to read and look at, and they cover really beautiful and useful DIY projects for every room in your own home.
I love to make things for my home. When you make things for your home they are much more valued and special to you. You will cherish the pieces that you make yourself for years and years.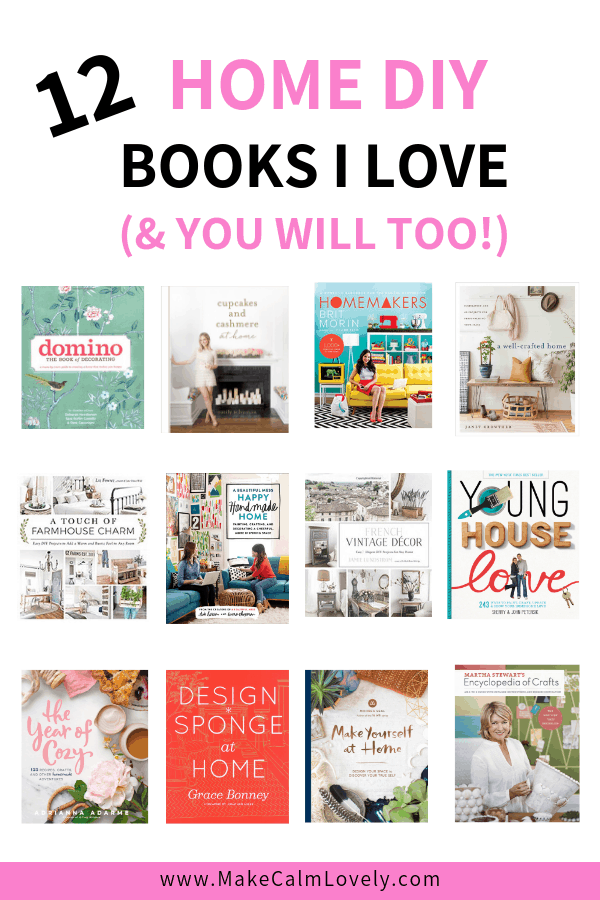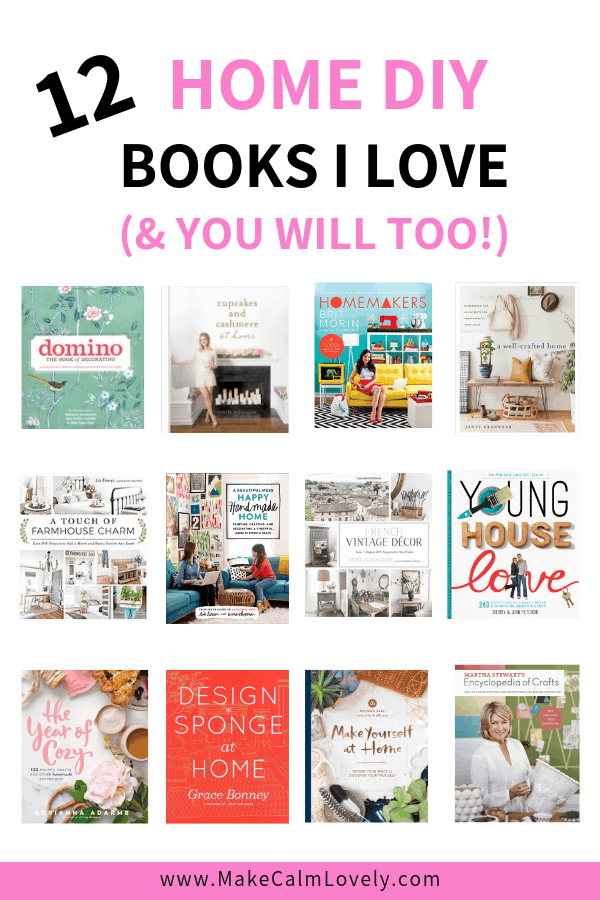 This post contains affiliate links. You can check out my disclosures here.
So here are 12 of my most favorite home DIY books:
Homemakers: A Domestic Handbook for the Digital Generation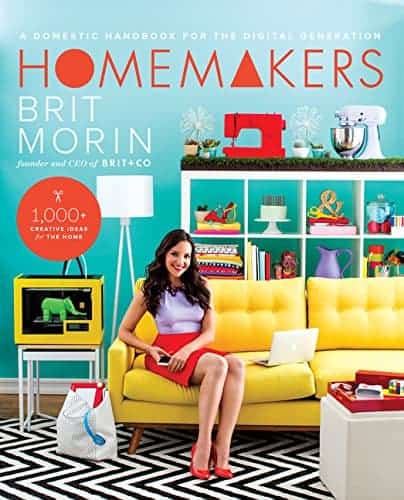 This book by Brit Morin, is a modern take on keeping house, crafting, cooking and everything else you do in your home. Brit Morin is labelled "the Martha Stewart of Silicon Valley" and she is behind the lifestyle brand, Brit & Co. This book inspires you to create in both an analog and digital world. Brit takes you room by room through a home, showing you recipes, organizing ideas, crafts and more. The premise of this book is simple – young women today don't have the same homemaking skills that their mothers and grandmothers have. We are a different age of women today – but we are digital and tech savvy women who achieve a lot. Brit goes back to the basics in this book – how to cook an egg, how to frost a cupcake, even how to roast sprouts. But she also goes into how to make a chandelier how to make a maxi skirt, how to use a Fitbit and more. It really is a great book for dipping into and discovering something more each time you do. You can buy it right here from Amazon.
A Well Crafted Home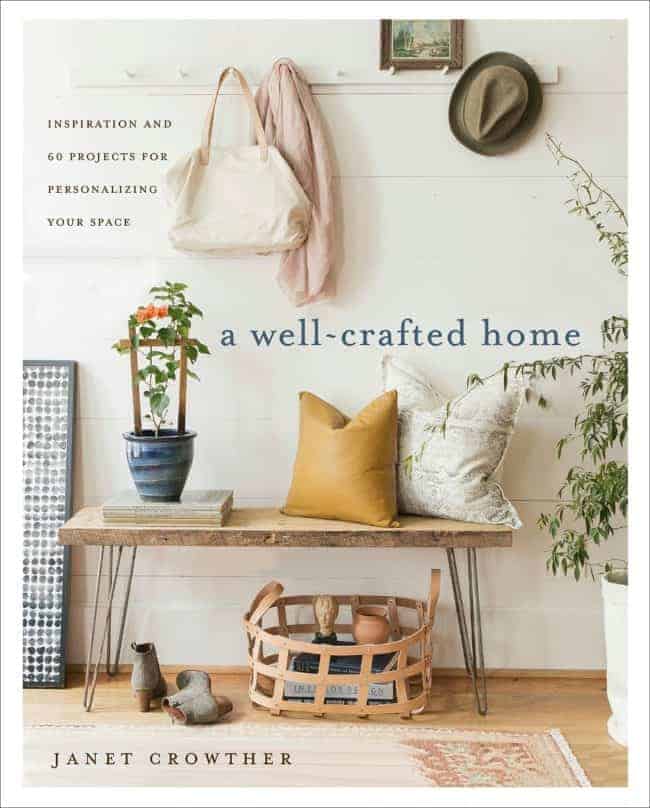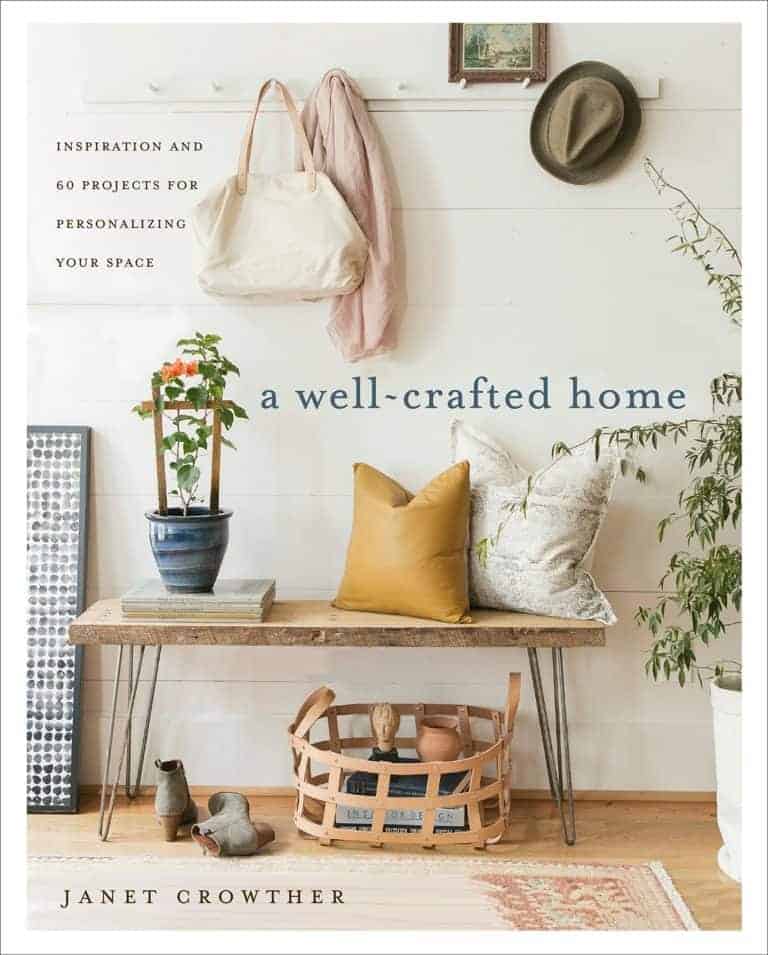 This book contains over 60 projects for making beautiful things for your home. The DIYs in this book include rustic footed cutting boards, Indigo stripe napkins, a wall shoe display, a Liberty print hamper, a dyed fabric ottoman, an Ombre ceramic vase, and leather napkins rings among so many other beautiful creative DIYs. The book takes you room by room and shows you unique and beautiful DIYs for each particular room. You can buy the book here.
A Touch of Farmhouse Charm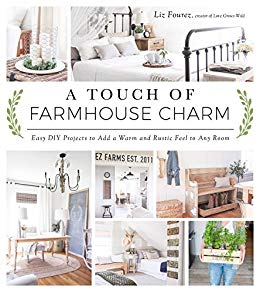 If you love farmhouse-style you will love looking through this book and trying out the DIY projects. Each page guides you through the author's own home, which has been lovingly restored in farmhouse style. The book shows you how to make each item yourself for your own home. The DIY projects it contains are things such as a boot tray on casters, and a family wooden sign. You can get the book here.
Happy Homemade Home – a Beautiful Mess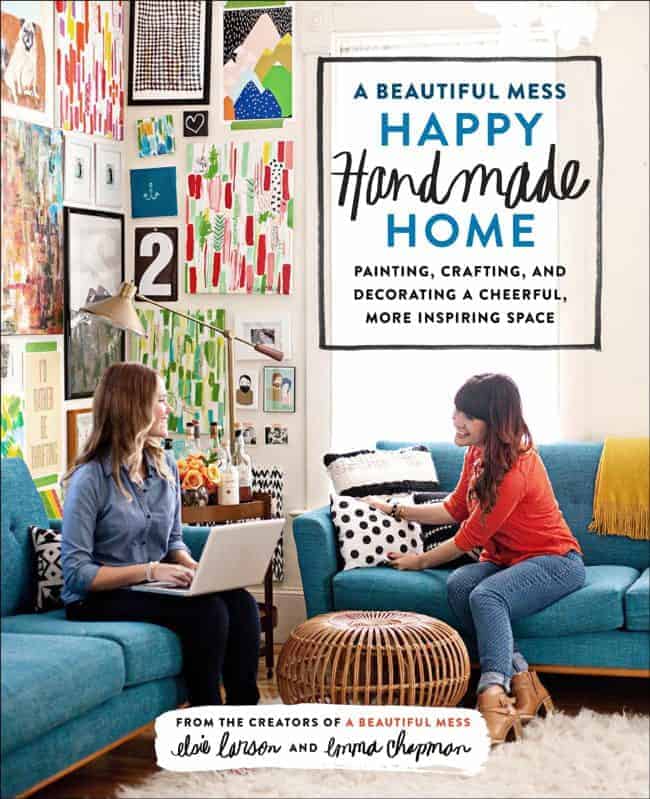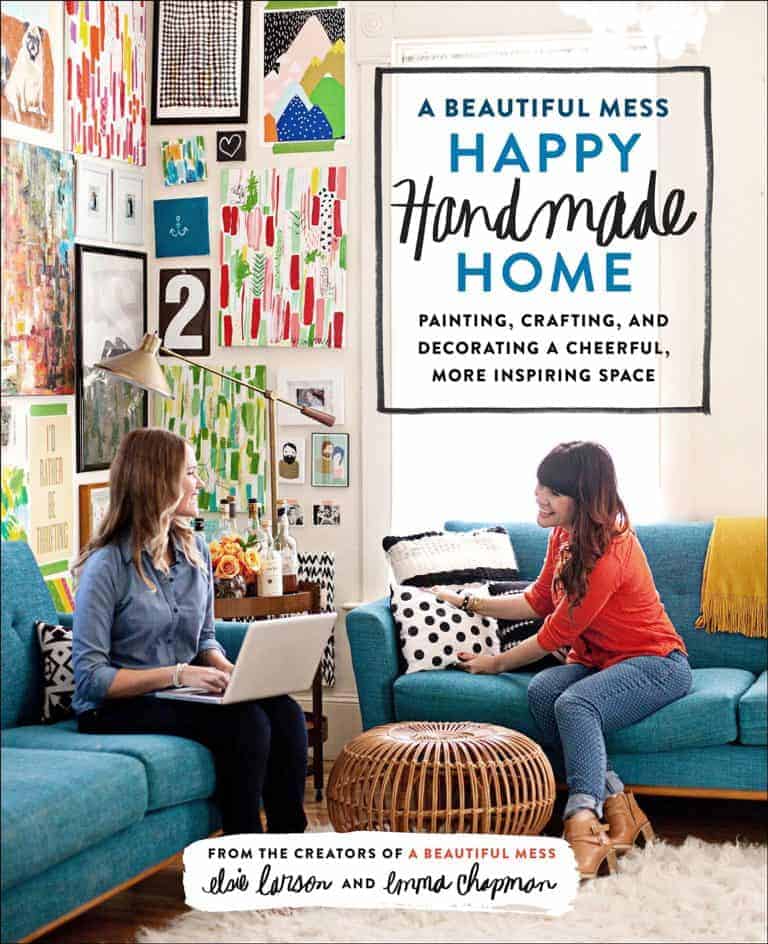 Elsie Larson and Emma Chapman are the creators of the website and brand, A Beautiful Mess. This book is a lovely concoction of DIY projects to make for your home. They show you have to make items such as a set of beautifully designed serving dishes, a geometric-pattern coffee table made from Balsa wood, cake stands, candles and more. This book is full of color and gorgeous photos, and even if you don't ever make anything from this book, you will just enjoy flicking through it and looking at all the beautiful photos and projects! You can buy it here from Amazon.
Design Sponge at Home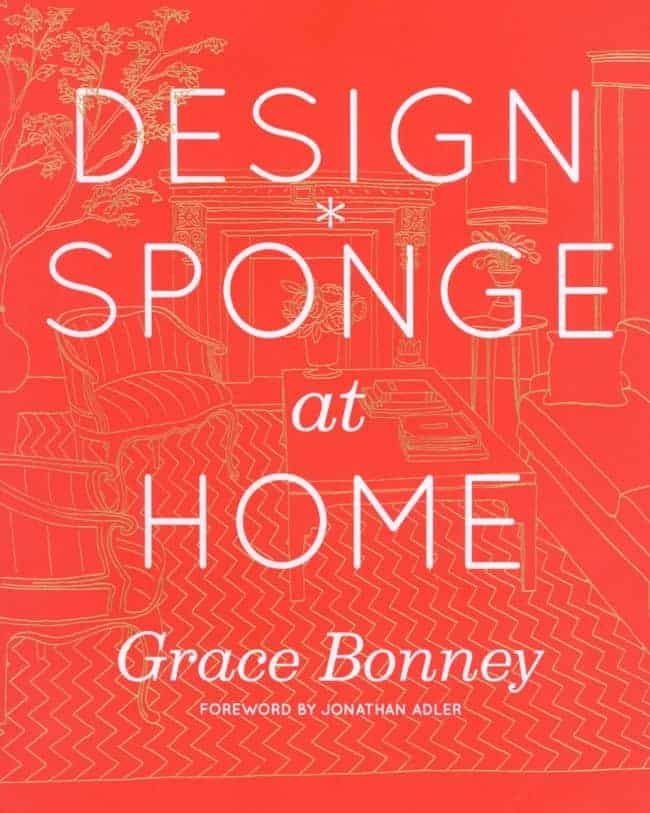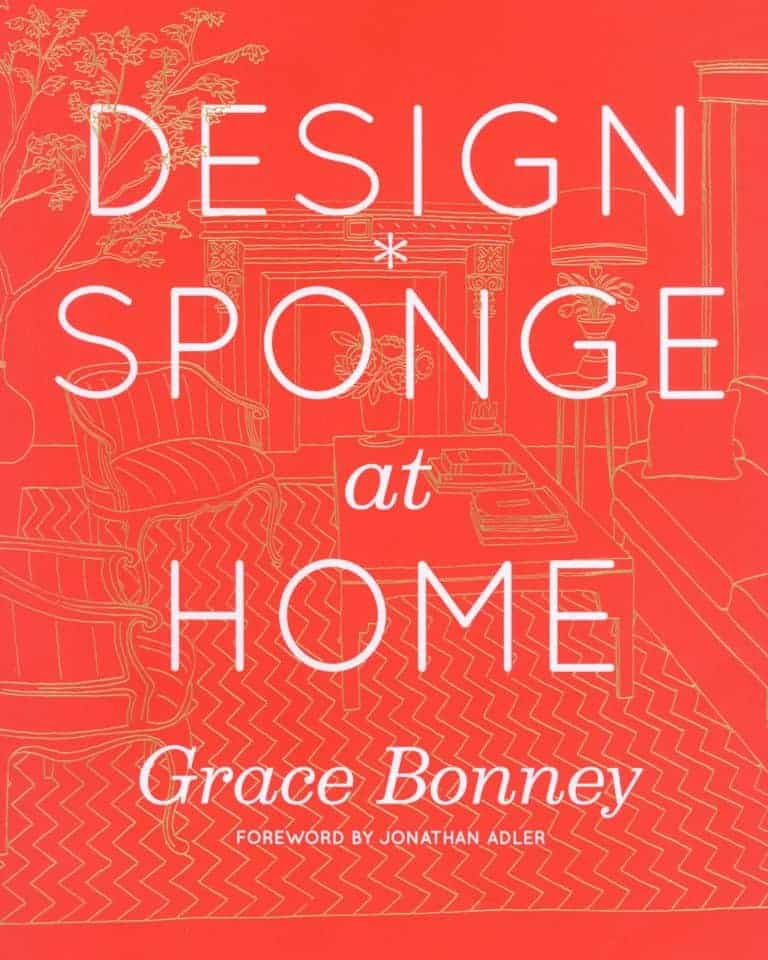 This book is a home decor bible! Design Sponge is one of the most popular design websites, and they show you that your home can be beautiful and different. This book has 50 DIY projects for your home, and shows you everything from painting furniture and flower arranging, to shopping at antique stores and flea markets. There are so many photos of beautiful living spaces to give you ideas and inspiration. Again, this is another book that you could not do anything from! Just look at the beautiful pages! You can buy it here from Amazon.
The Year of Cozy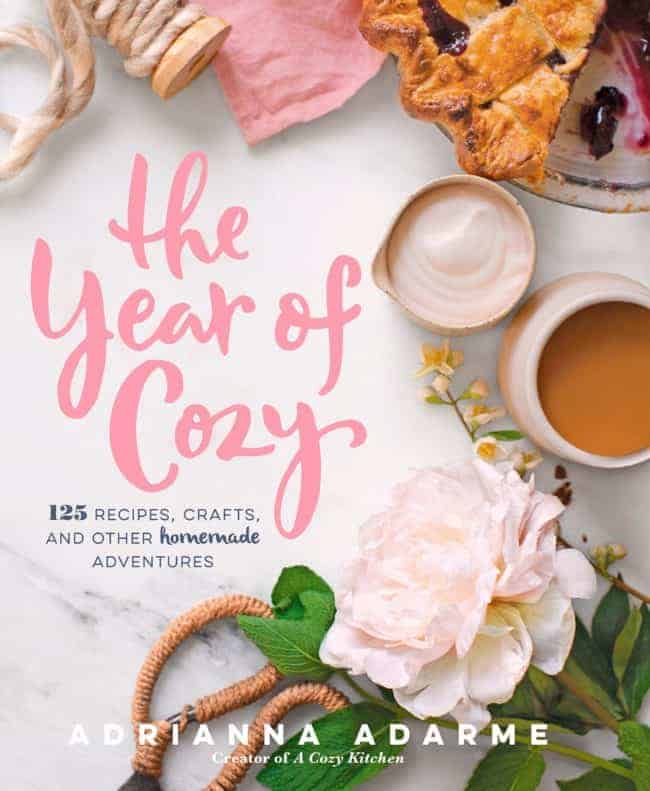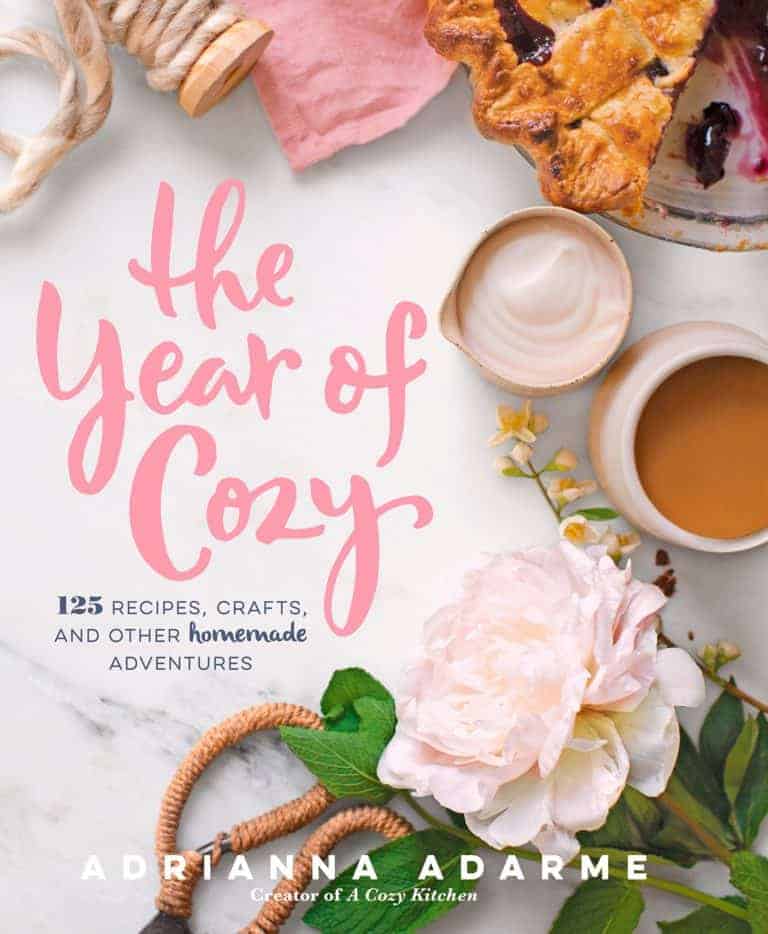 If you love Scandinavian Style and Hygge you will love this book. It is a beautiful book that is full of recipes, crafts and ideas for a cozy beautiful home. It features DIYs and recipes such as Doggy Donuts, Flaky Buttery Biscuits, Thanksgiving Name Tags, Holiday cookie recipes and more. You can get the book here.
Martha Stewart's Encyclopedia of Crafts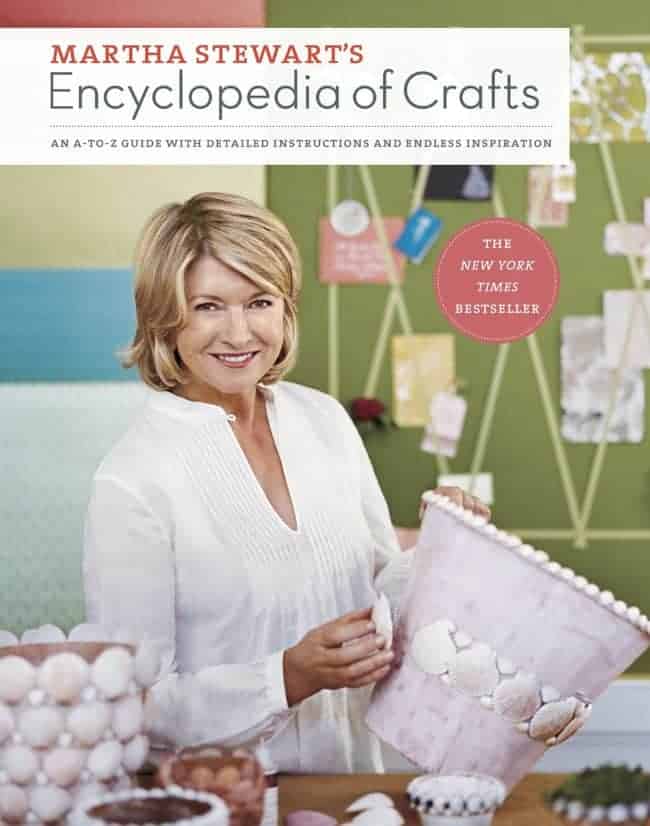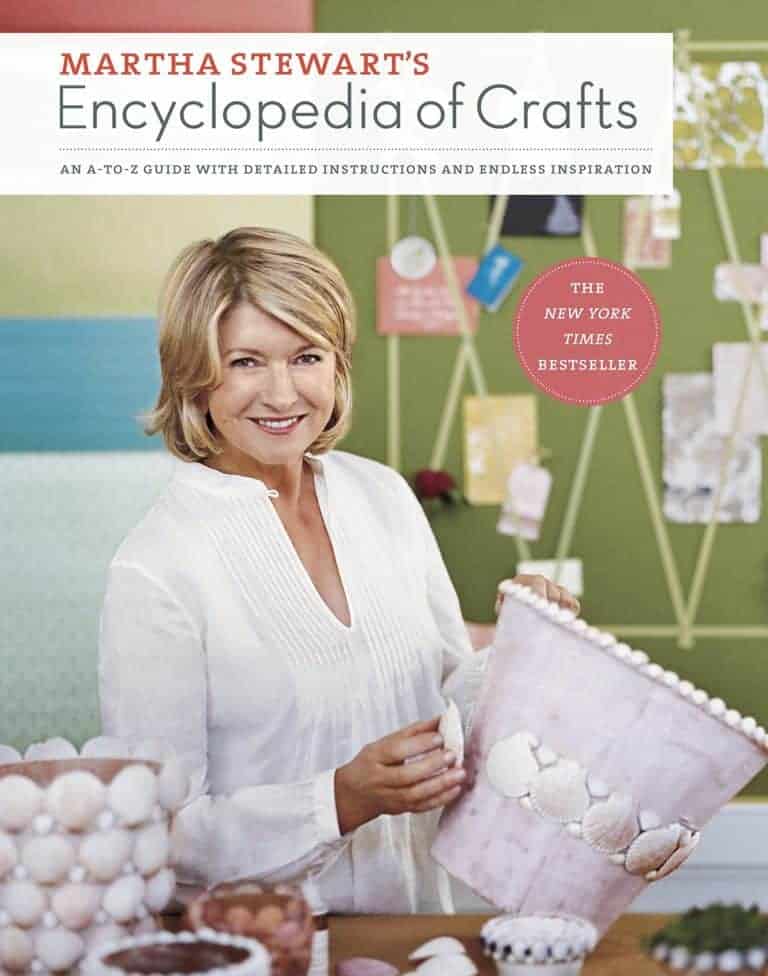 Here is the queen of crafting herself! This book is a great packed encyclopedia of all kinds of crafts that you can learn and do. There are more than 30 crafting techniques in this book – including etching glass, Decoupage, photo crafts, fabric flowers, quilting, rope crafts, wire work, wreaths and more. You can get it here.
Young House Love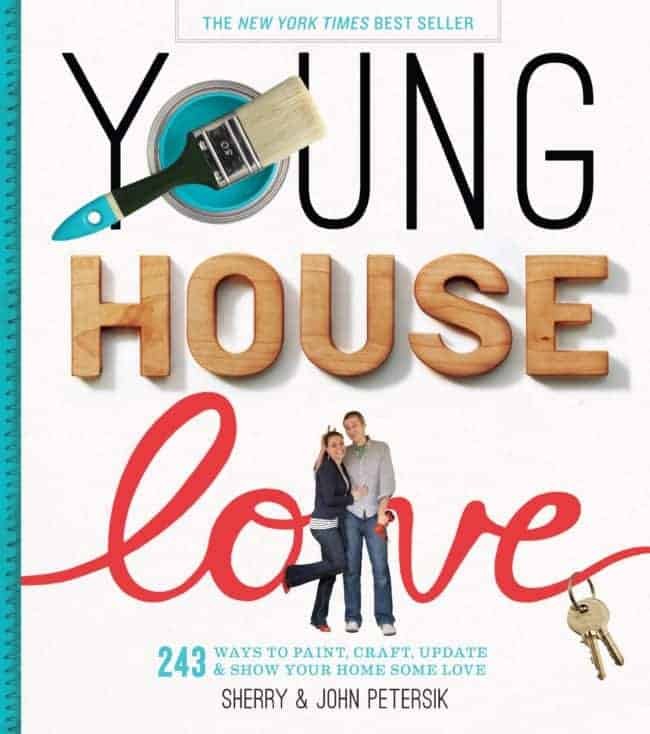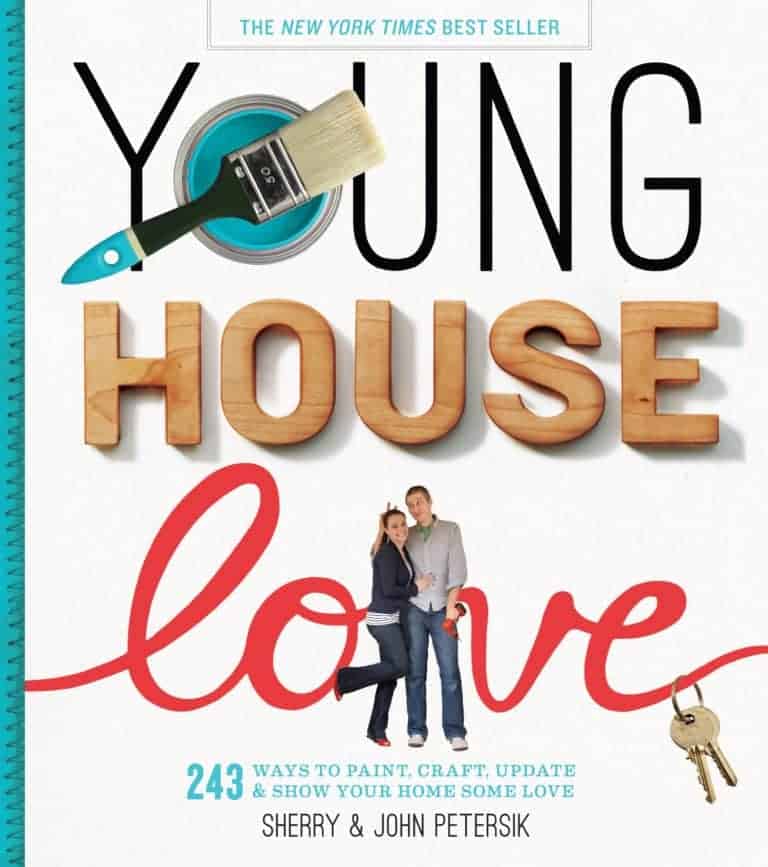 Sherry and John run the great DIY home renovation blog, Young House Love. I love to read their blog, and this book is a great addition to the blog – full of their renovation projects. They have fixed up many homes and their renovations are pure inspiration. It is full of great ideas and projects that you can do yourself. You can get it here.
Domino: The Book of Decorating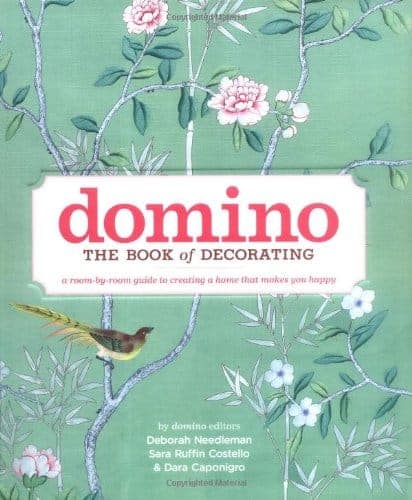 This book is so beautiful. It shows you all kinds of homes with ideas and inspiration for your own home. It shows you how to determine your own style, how to research and set budgets for home decor, and then shows you all kinds of decorating styles and ideas to use in your own home. You can get it here.
Cupcakes and Cashmere at Home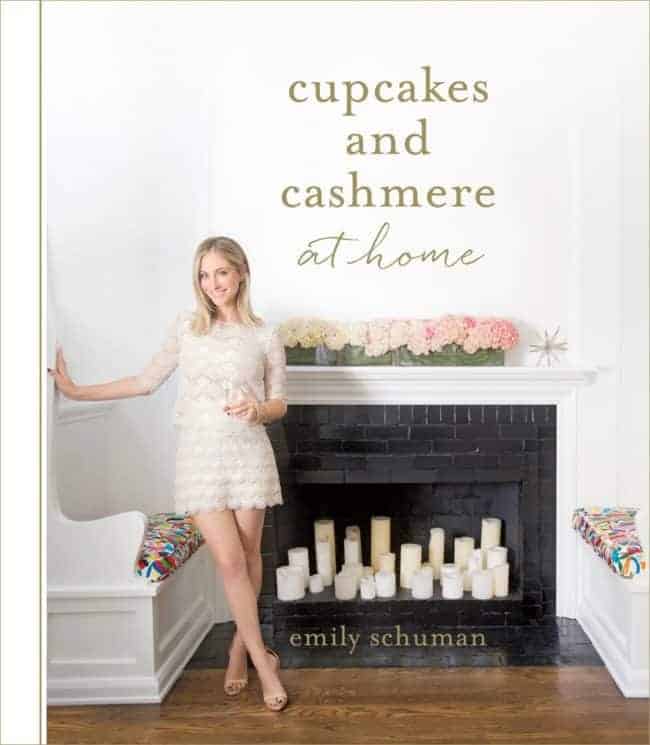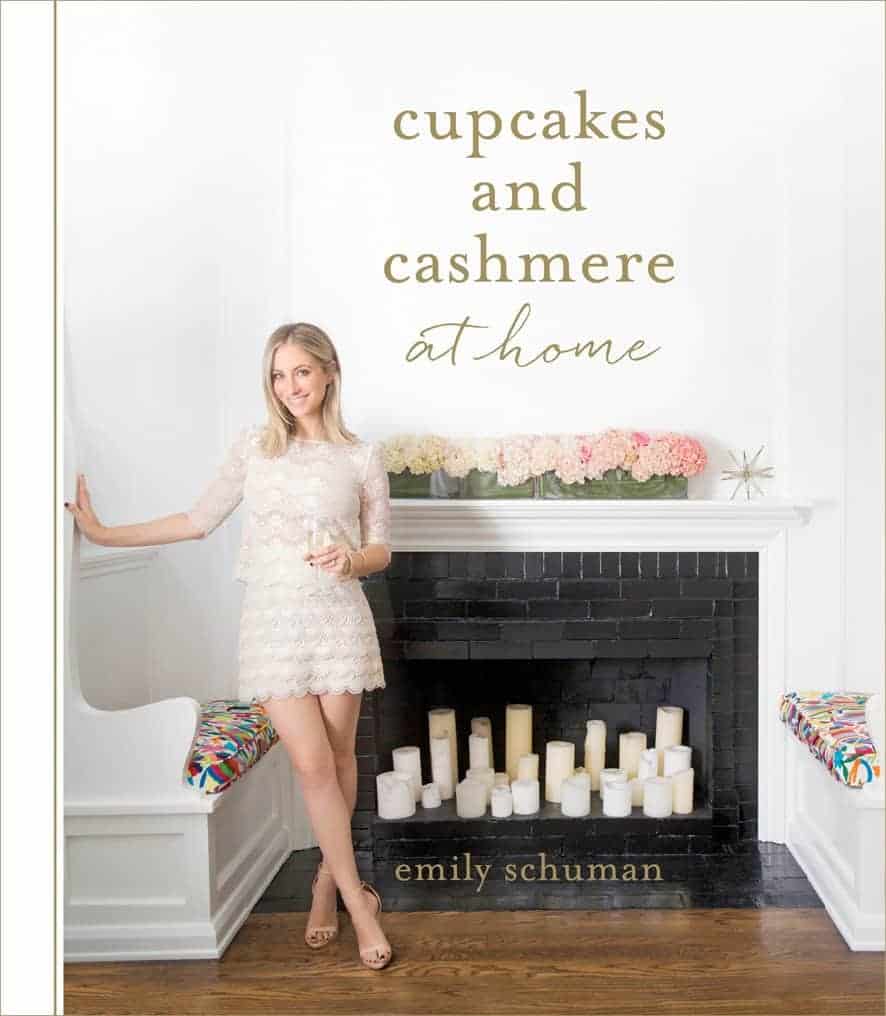 Emily Schuman is another blogger I follow through her blog Cupcakes and Cashmere. This book has beautiful pictures of all room types, and features lots of advice for all kinds of parties. She shows you how to create an entryway, why artwork on your walls matters. It is full of DIY design projects, and party planning ideas. You can get it here.
Make Yourself at Home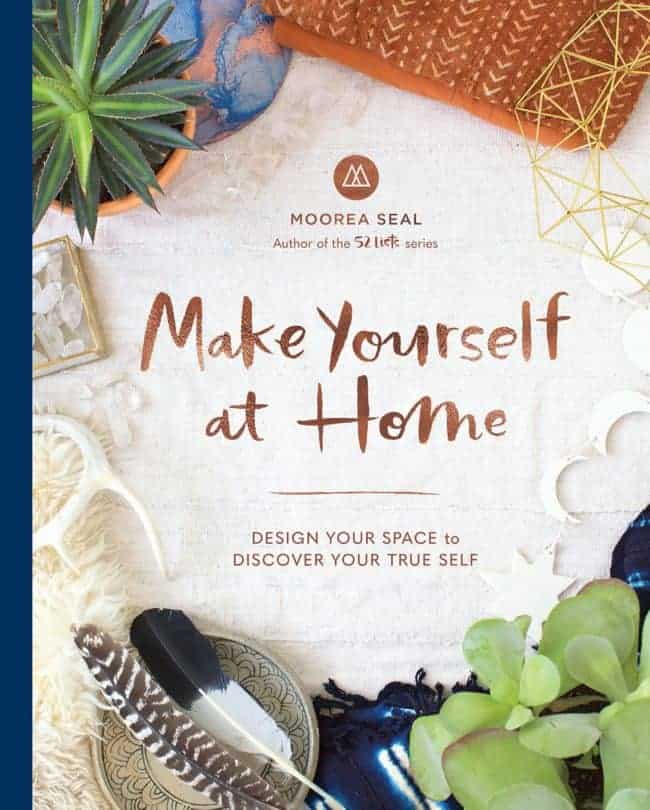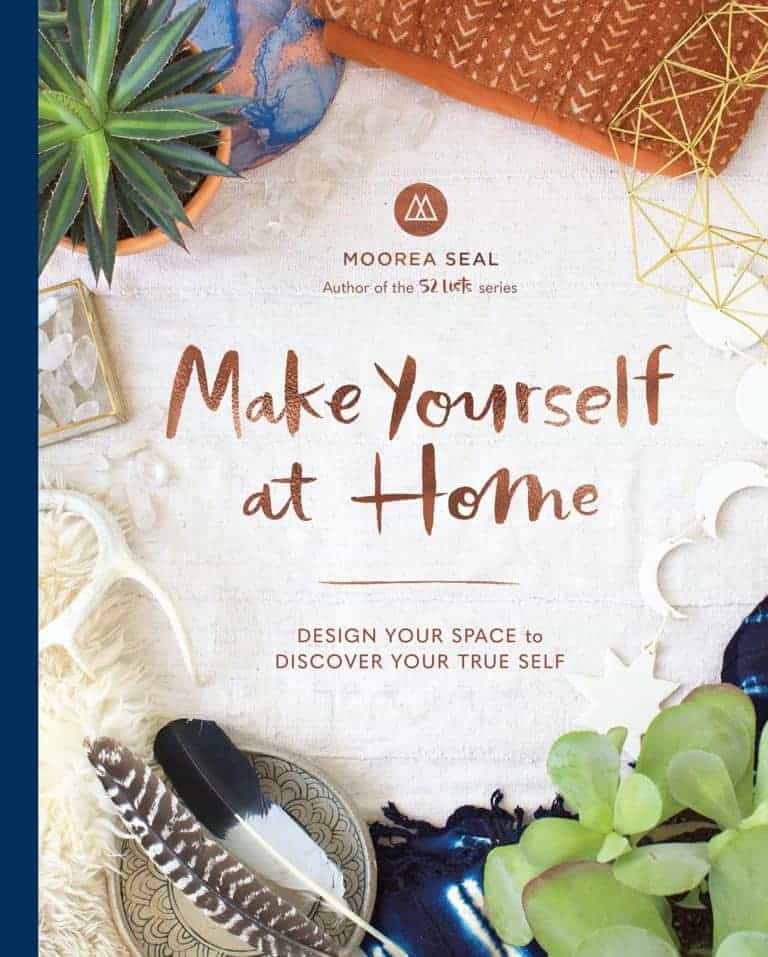 This is a lovely book about creating your ideal beautiful home. It features tips and suggestions for every room of your house, and great DIY projects – such as a copper blanket ladder, a herb drying rack and much more. You can get it here.
French Vintage Decor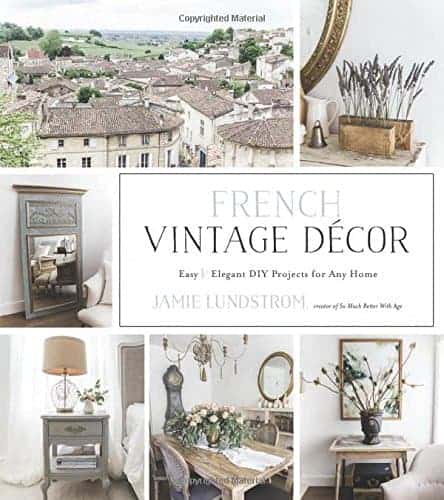 This is another beautiful DIY book. It features 70 French vintage style projects that you can make for your own home. These include how to make an antiqued mirror, gold leaf frames, painting techniques and more. You can get it here.
In case you are interested, here are links also to all these great blogs that are mentioned in this article.
Brit + Co
Domino
Young House Love
Cupcakes and Cashmere
Martha Stewart
Design Sponge
A Beautiful Mess
Check out these 12 beautiful books on beautiful and useful DIY projects for your own home.
You may also enjoy reading:
Beautiful DIY Copper Pipe Creations for your home
Anthropologie inspired DIY ideas