Sewing Projects for your Home that are Fast & Easy
Fast & Easy Sewing Projects for your home that you will love to make!
Here is a selection of quick and easy sewing projects that you can make for your home. They don't take much time at all, yet they make up lovely pieces for your home.
Many of these patterns are also stash busters, so you can use up that stash of fabric you have.
Make something useful and pretty for your home today!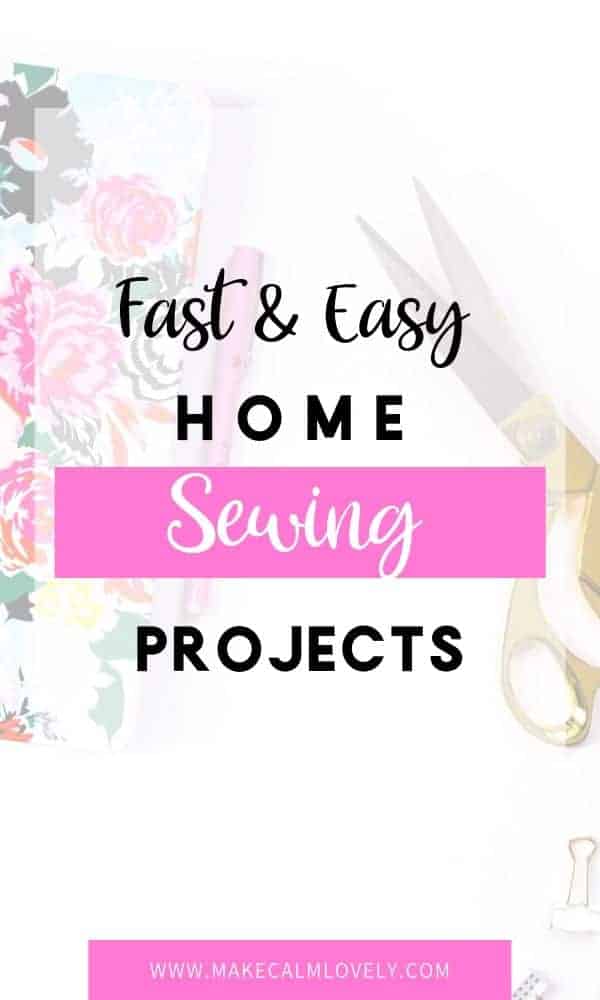 This post contains affiliate links. This means that if you click on a link in this post and make a purchase via that link I may receive a small commission, at absolutely no additional cost to you.
10 Minute Grocery Bag Holder Tutorial
It is always a challenge to find somewhere to stash your plastic bags.
This grocery plastic bag holder is quick & easy to make, and the holder is a useful go to holder for all those bags, so you can easily locate them, store them, and grab them when you need them. See the full tutorial here from Smashed Peas & Carrots.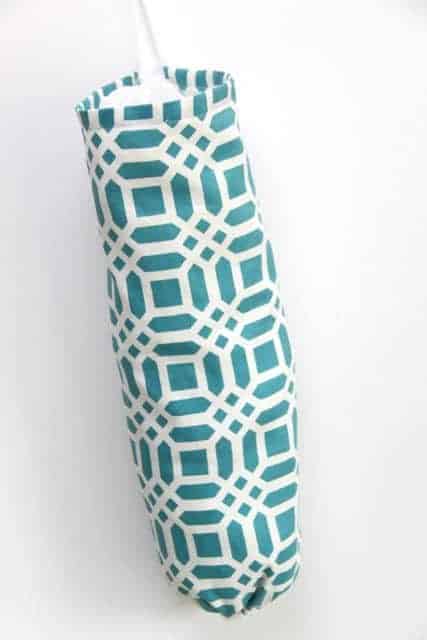 Photo: Smashed Peas & Carrots
Cloth Napkins
Cloth napkins are great little sewing project to run up yourself. You can choose whatever fabric you want to use to match your own home decor, and these are just so fast and easy to make up.
Instead of paper napkins, why not make a batch of cloth napkins that you can have on hand and just wash in your washing machine.
You will save on paper, and on the money spent constantly buying those paper napkins. See this great cloth napkin tutorial from Made With Moxie.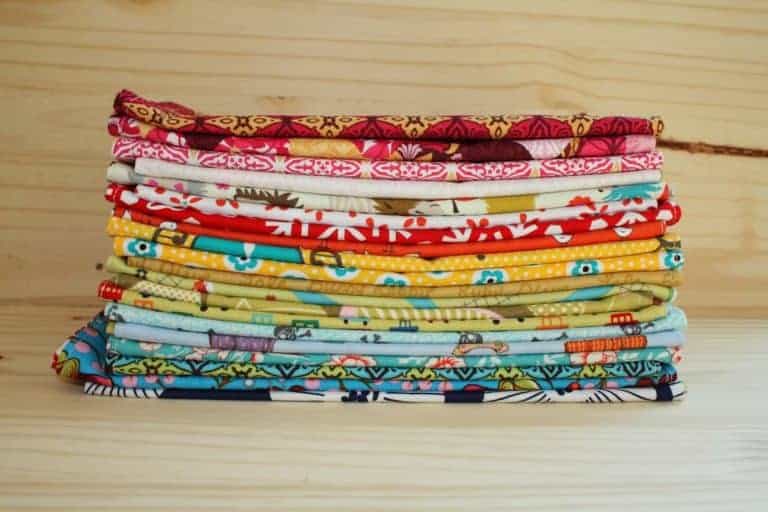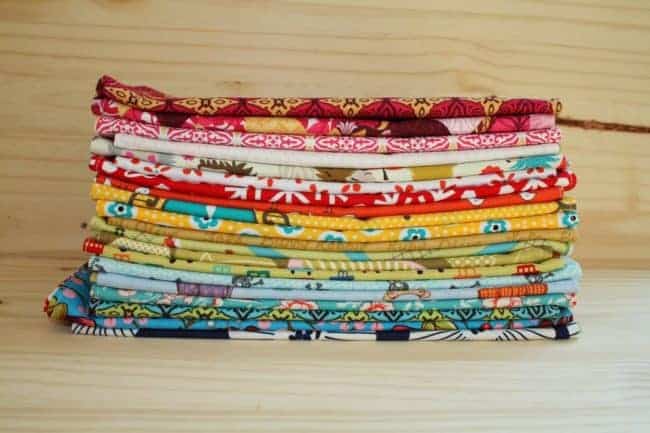 Photo: Made With Moxie
Reusable Snack Bags
These reusable snack bags are made out of a vinyl tablecloth, so they are easy to keep clean and wipe if they get messy in any way. Much better than using lots of plastic bags, and cheaper too! See the full tutorial here from Larissa Another Day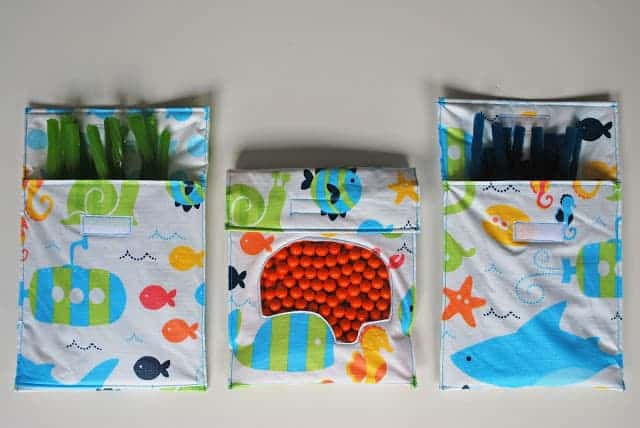 Photo: Larissa Another Day
Over-sized Pompom Floor Cushion
These floor cushions are great to have on hand for TV watching, entertaining, or just every day needs! They are great for kids and adults alike! See the full tutorial here from A Beautiful Mess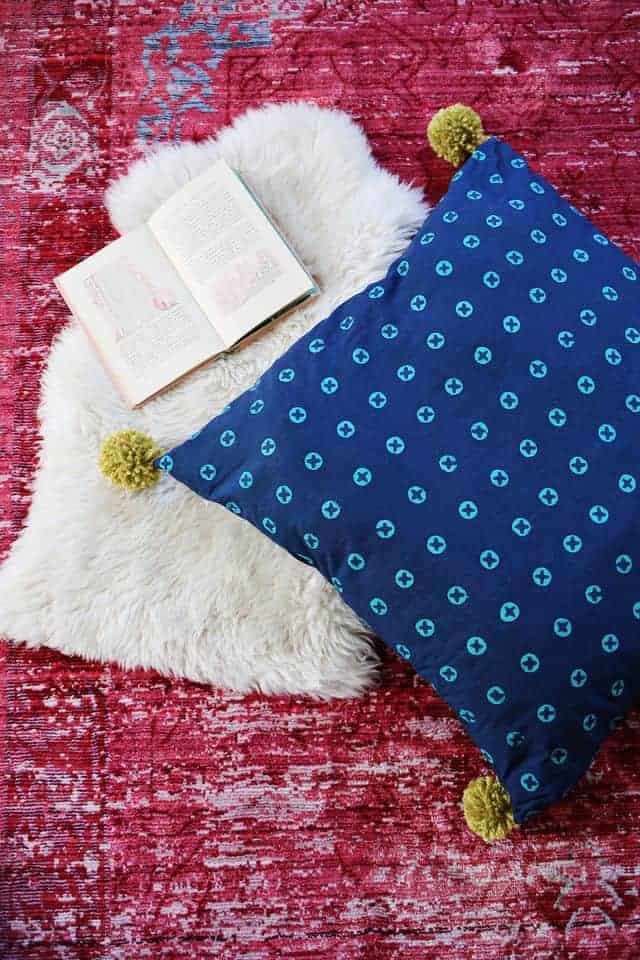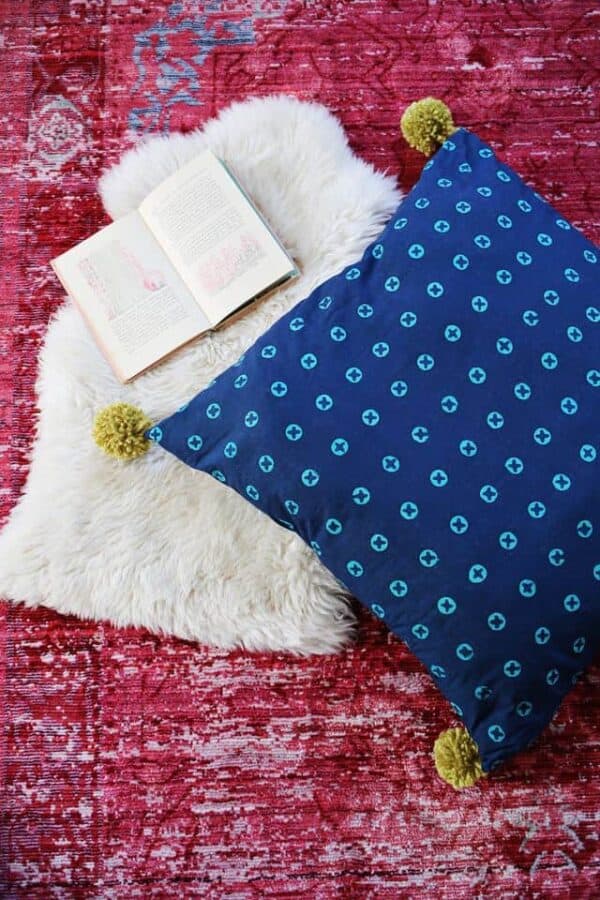 Photo: A Beautiful Mess
Easy Oven Mitt
Oven mitts are always needed, but they are not always pretty. But here you can make up a fast and easy oven mitt, that is as pretty as you want it to be, by choosing your own fabrics. Get the full tutorial here from Gingercake.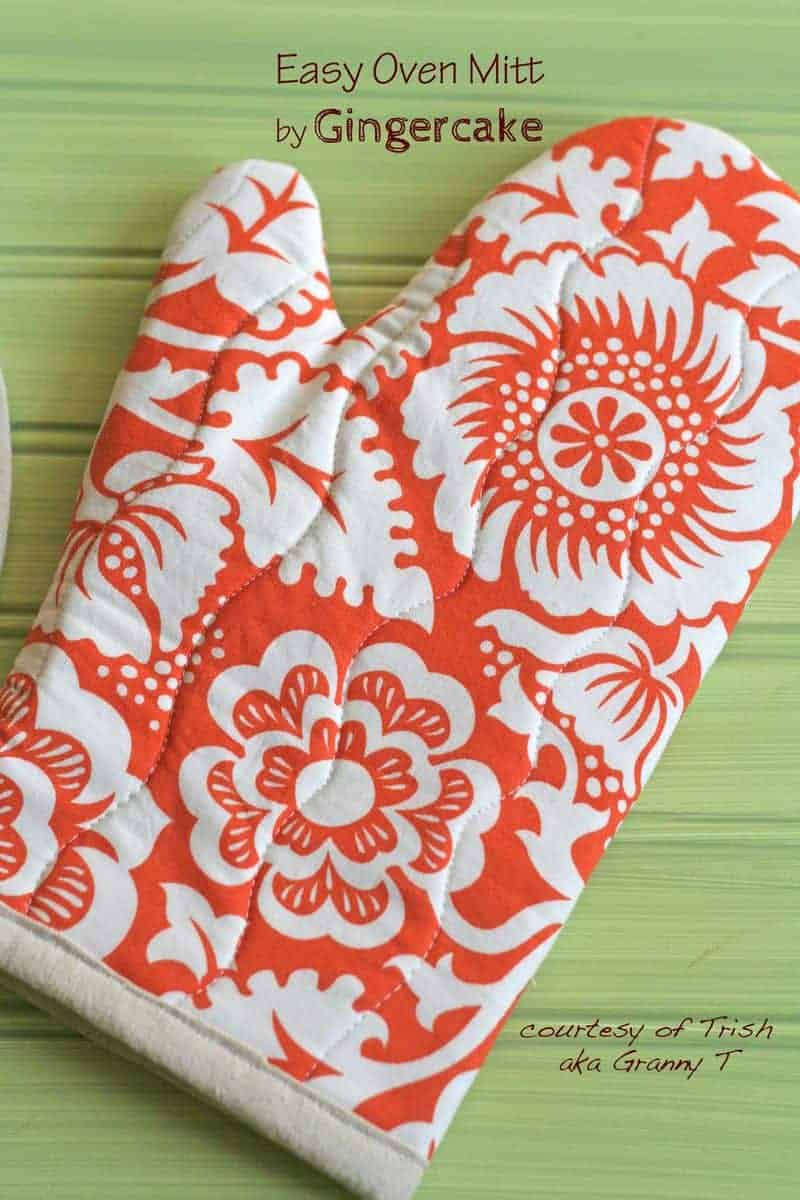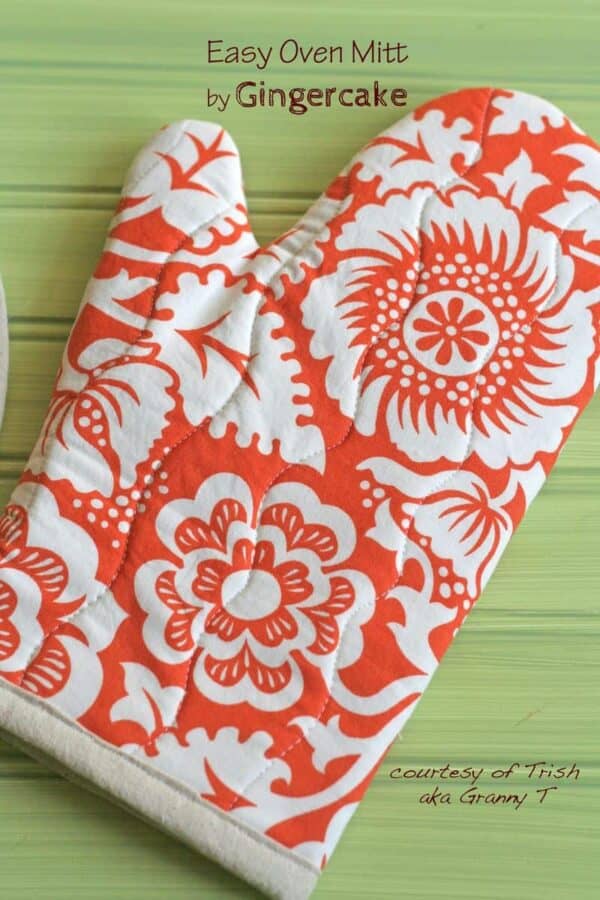 Photo: Gingercake

Arrow Floor Pouf
This is a great floor pouf that will look great in your home, and will be so useful too! See the full tutorial here from Twin Dragonfly Designs.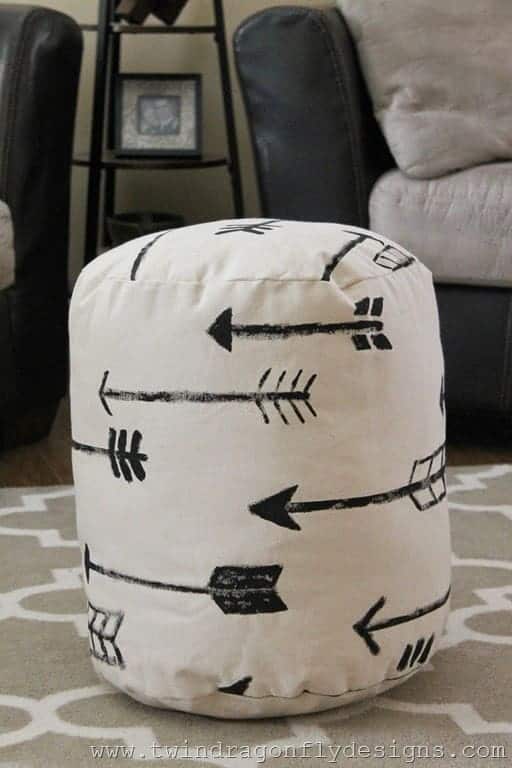 Photo: Twindragonflydesigns.com
Simple little Napkin Rings
These little napkin rings can be made up to match napkins, match your tablecloth or home decor! They are simple and easy to make, and are so useful. Get the full details here from Craftsy.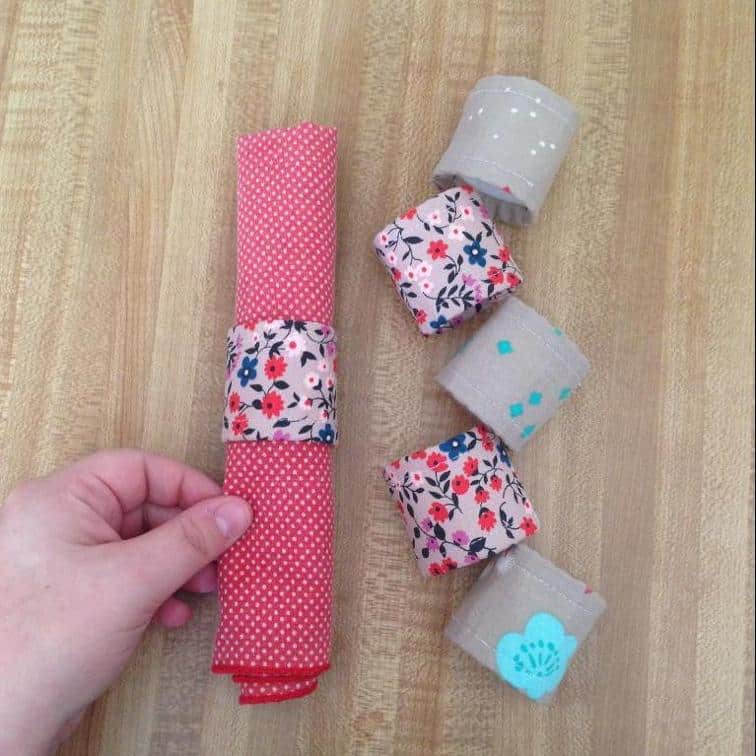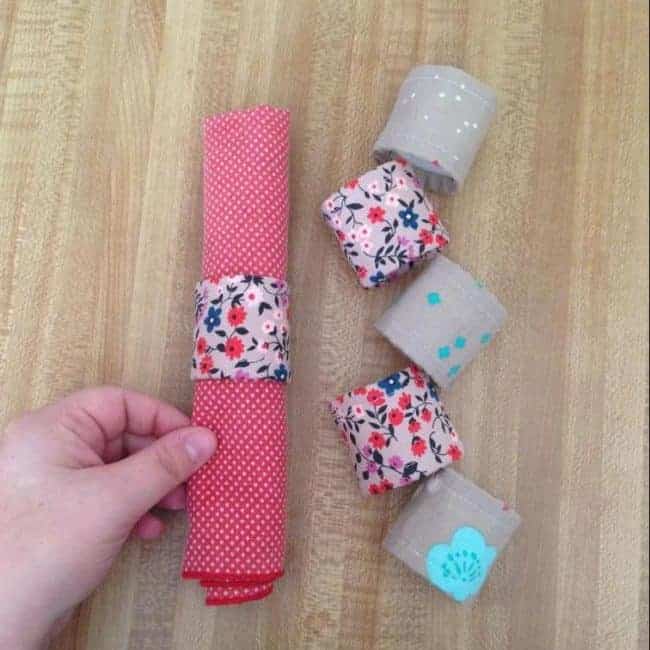 Photo: Craftsy
Bedside Pockets Organizer
This makes a great useful bedside organizer for any kids room, or a dorm room. This organizer has 5 useful pockets. Get the full tutorial here from Sew Can She.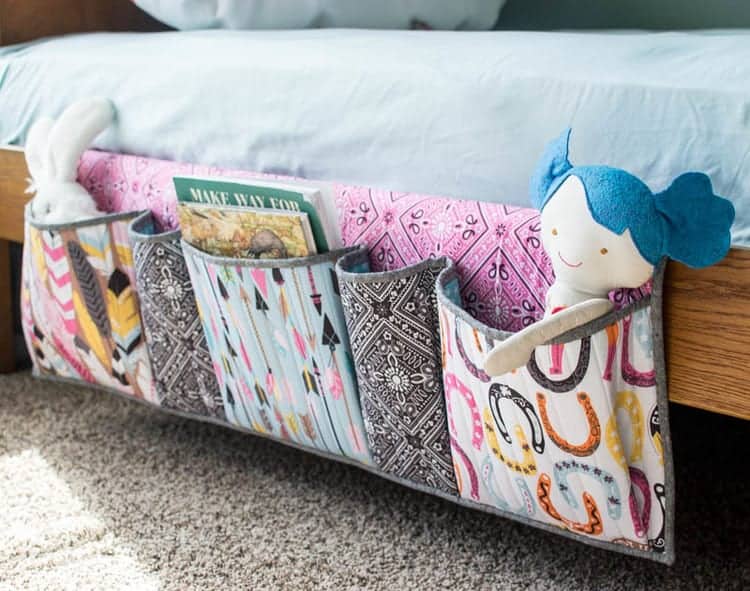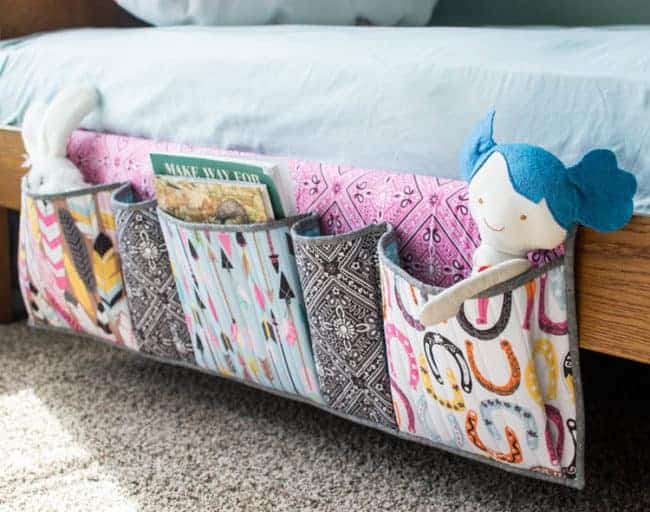 Photo: Sew Can She
Easy Sew Two Hand Casserole Pot Holder
This is an easy to make and incredibly useful casserole pot holder. Makes a great gift, or will come in handy for your kitchen and all those casseroles you will be making! Get the full tutorial here from Hey Let's Make Stuff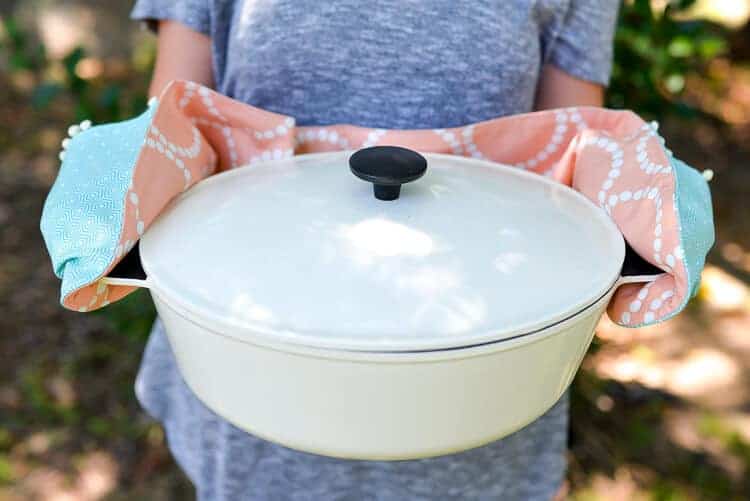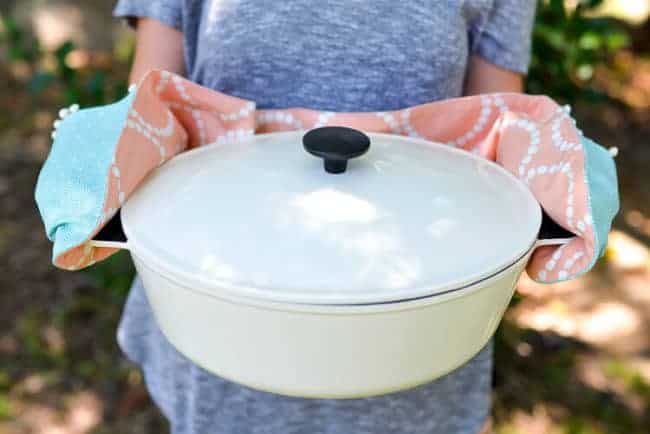 Photo: Hey Let's Make Stuff
Easy DIY Phone Charger Holder
This is a really useful little phone charger holder, that keeps your charger and phone together while they charge. Get the full tutorial here from Flamingo Toes.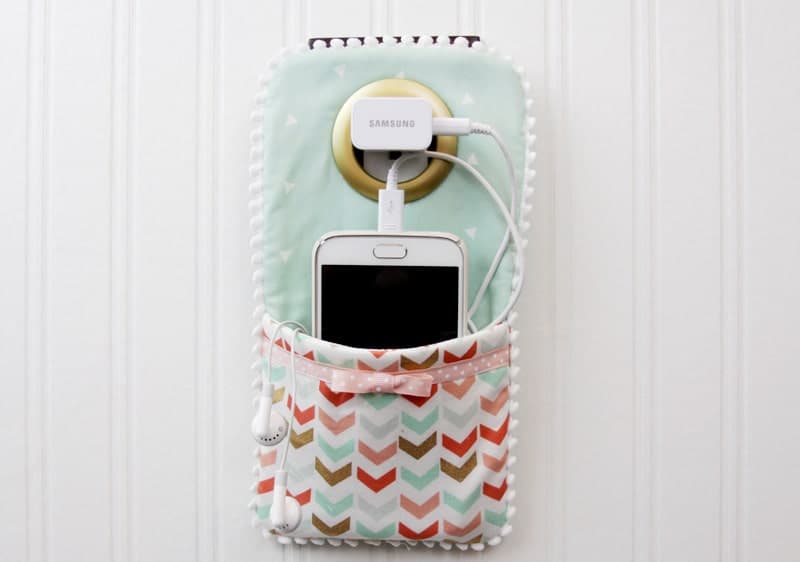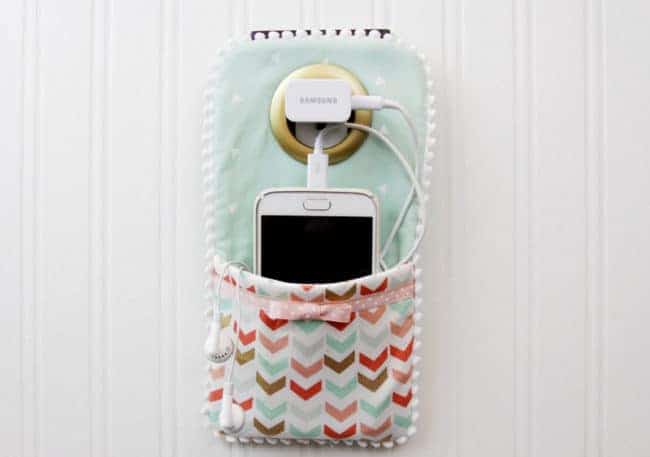 Photo: Flamingo Toes
Sturdy Fabric Basket
These quick to make up fabric baskets are sturdy enough to store just about anything in any room of your home. Get the free pattern here from Craftsy.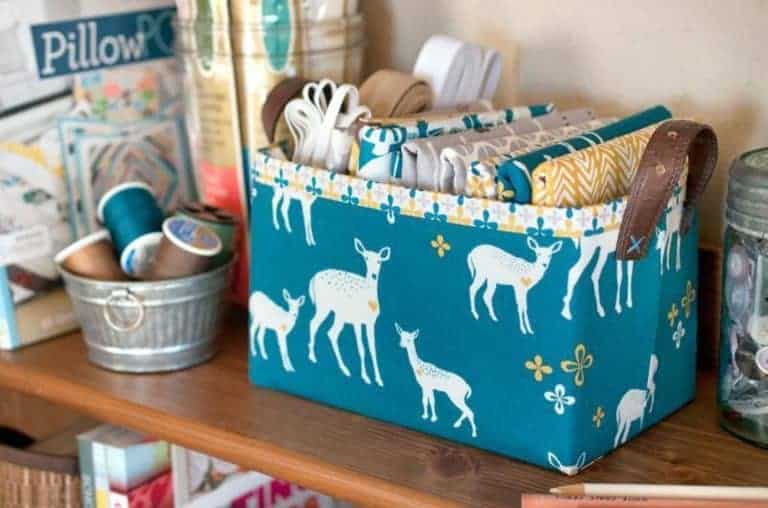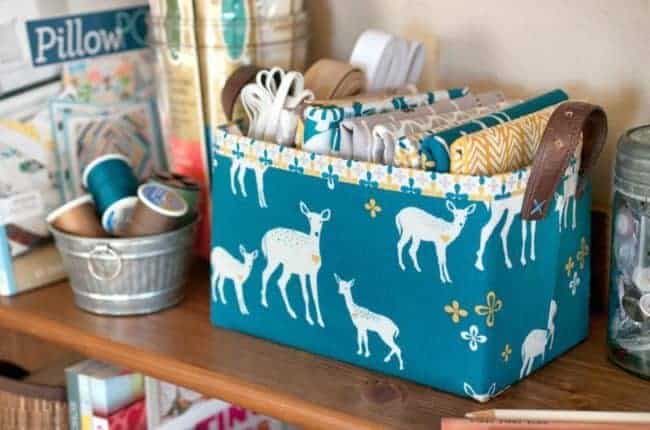 Fabric Napkin Bread Warmer
These fabric napkins will keep your bread and rolls toasty warm inside your bread basket. You can see the full tutorial here from Tried & True.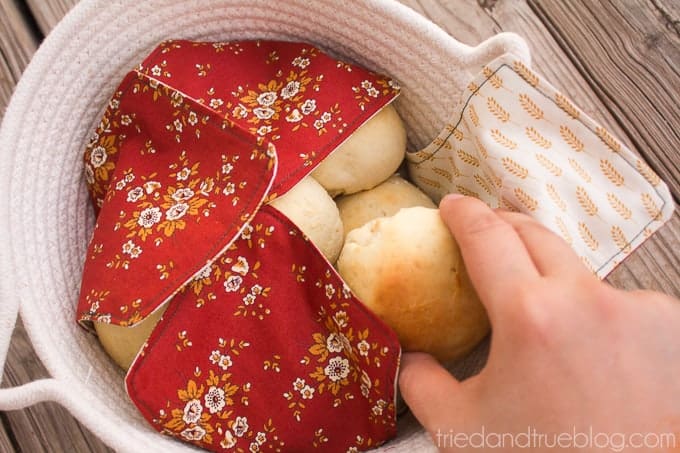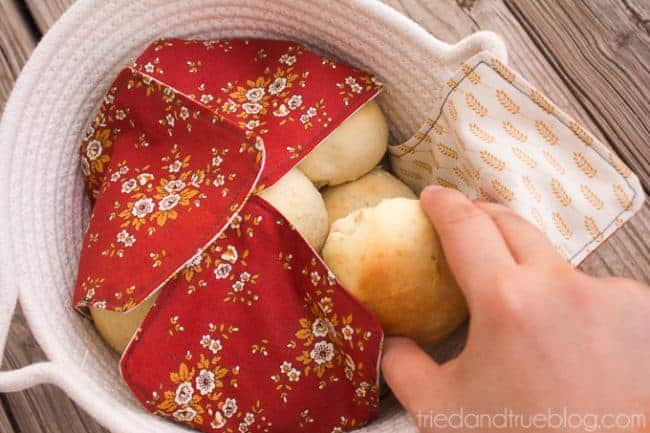 Photo: Tried and True
Simple Mesh Laundry Bag
This is a simple mesh bag that is zipperless and ideal for your laundry, or you can use it for other things – such as travel bags. Get the full tutorial here from The Inspired Wren.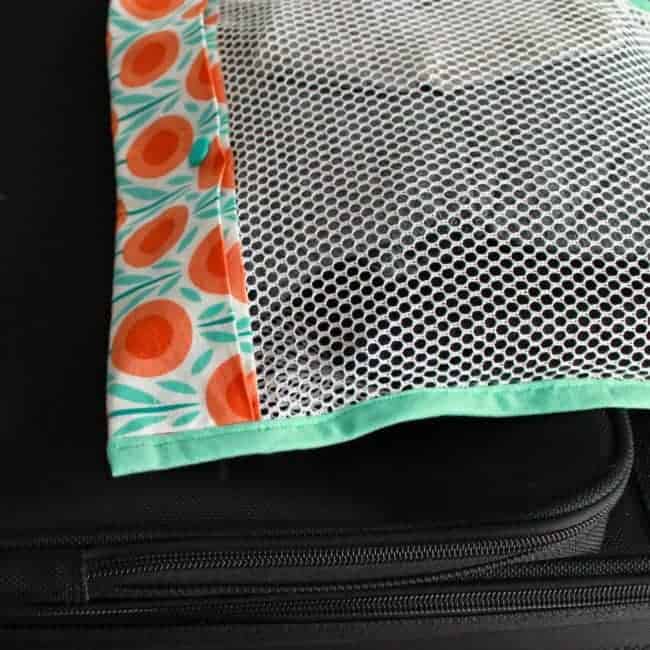 Photo: The Inspired Wren
15 Minute Easy Envelope Pillow Case
These cushion/pillow cases are super easy to make up fast. Get the full tutorial here from Rae Gun Ramblings.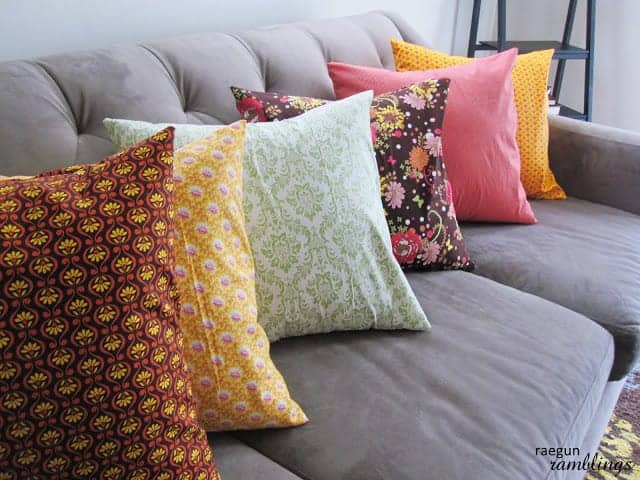 Photo: Raegun Ramblings
Easy DIY Curtains
If you need to run up some curtains for your home, this is an easy peasy pattern and tutorial. Get the full tutorial here from Easy Peasy Creative.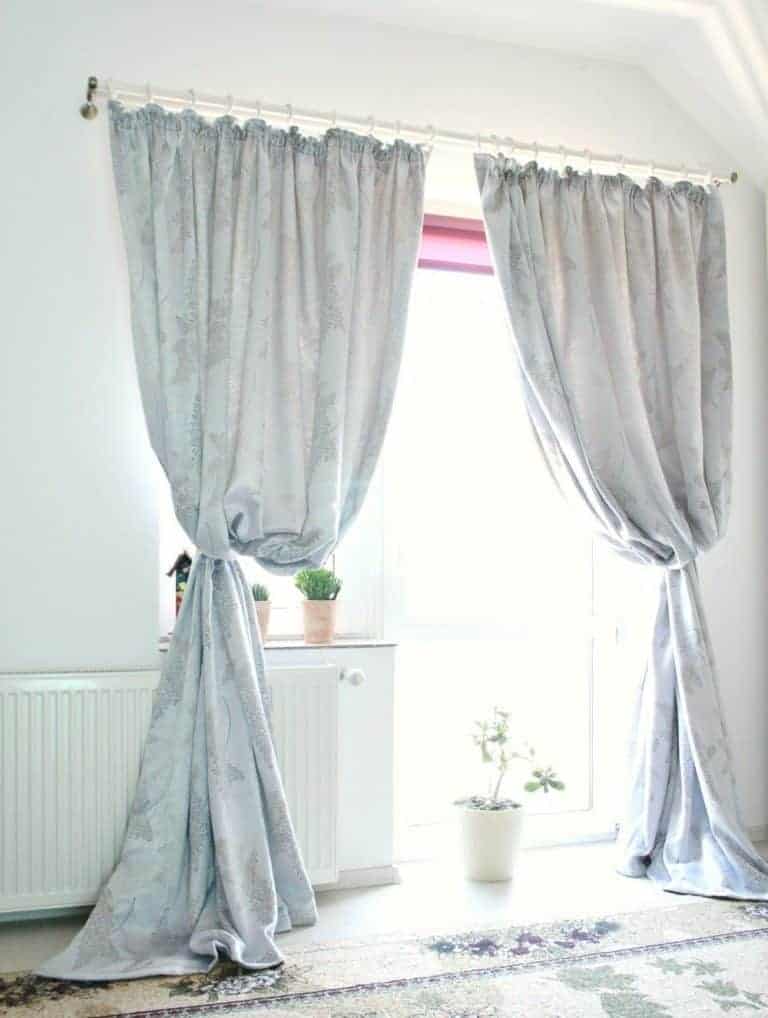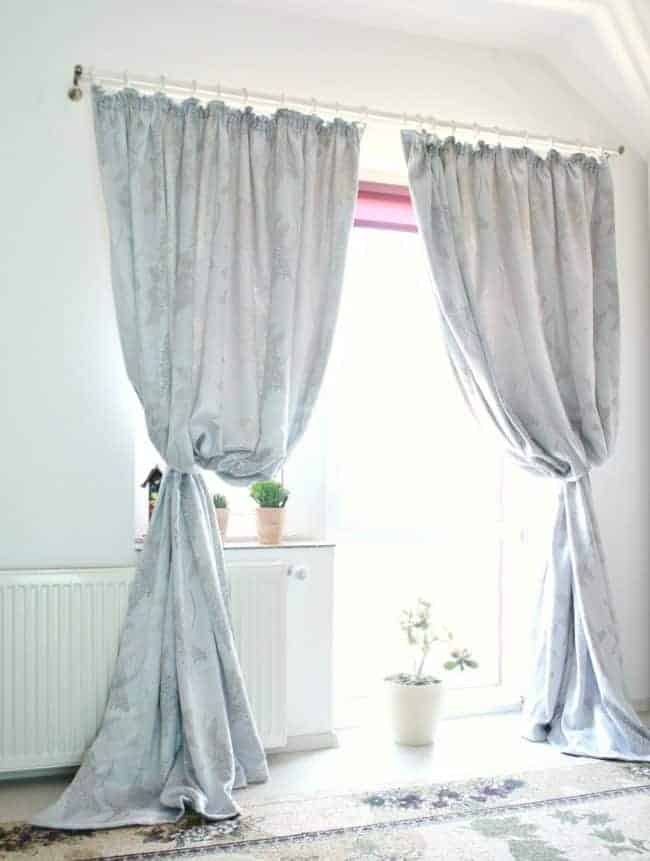 Photo: Easy Peasy Creative
DIY Cord Keeper
You know how your cords get all twisted and messy? Well these cord keepers are quick and easy to run up, but are just so useful! Get the full tutorial here from Frugal Family Home.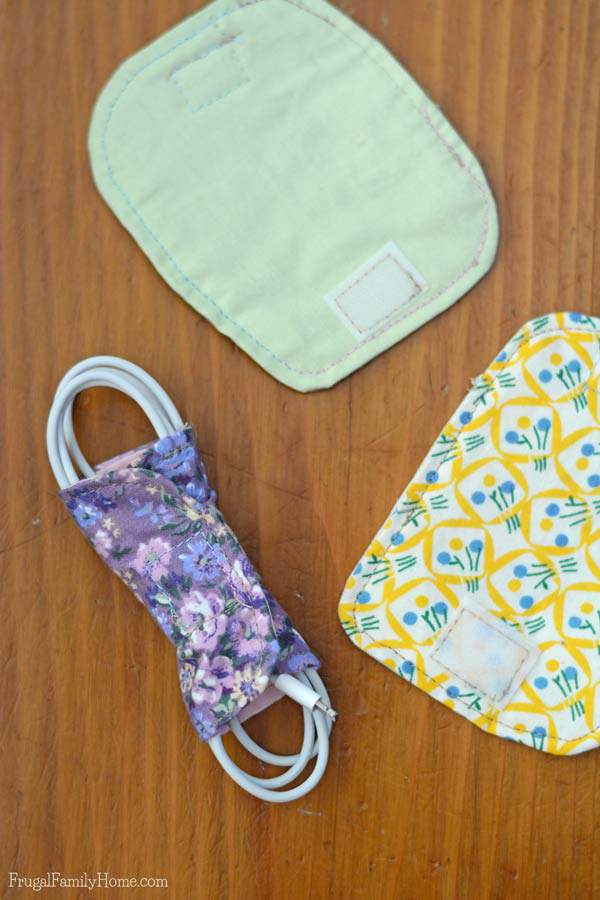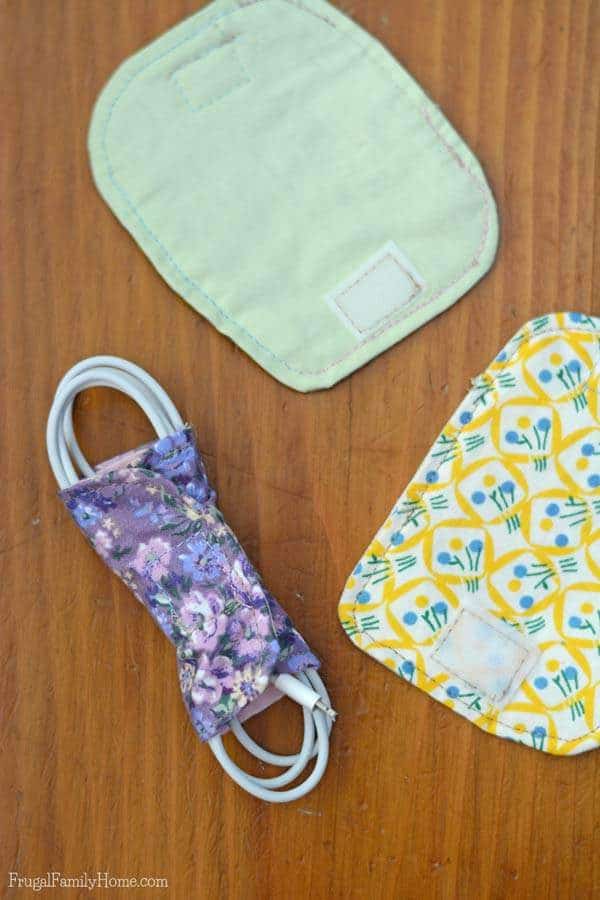 Photo: Frugal Family Home
Easy Custom Pillowcases
These pillowcases are fast and easy to whip up for your home! Get the full tutorial here from Sew What Alicia.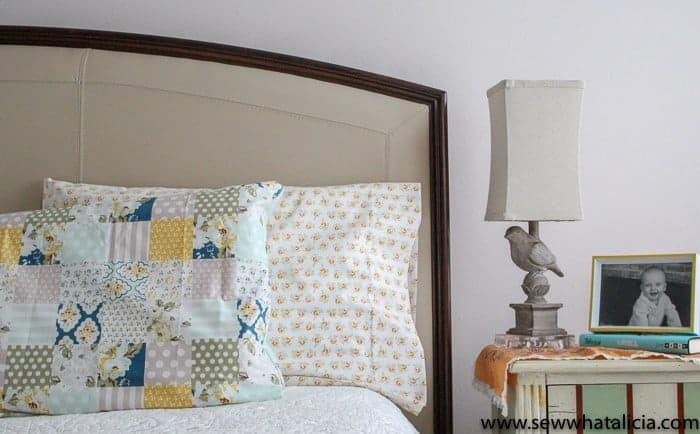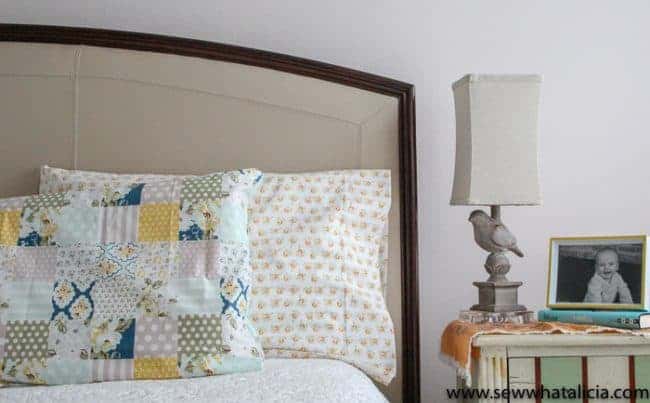 Photo: Sew What Alicia
Fast and easy sewing projects for your home, that are also great stash busters!
You may also like:
Easy Glasses Sewing Case Tutorial
IKEA Organizing hacks for your home
14 Great IKEA hacks for your kitchen