IKEA organizing hacks for your home
IKEA has some great products that can really help you organize your home. Check out these products and organizing hacks!
Ikea continues to surprise and delight us with its selection of products that are so versatile for our homes.
Ikea is affordable design at its best and is loved by young and old alike.
You really can't go wrong using Ikea in your home and its versatility means that you can 'hack' it and personalize it.
You can use Ikea pieces for all kinds of things in addition to what the item was originally intended to be used for.
Ikea items can be used by every generation, in every type of home. What's more, most of us have an Ikea store near us somewhere!
IKEA sells some of the best products that will help get and keep your home organized.
In fact IKEA sells so many of those particular products that there just isn't room in this article to actually list them all!
Instead I have focused on 3 of the best selling IKEA products that are so versatile you can use them for all kinds of storage and organizing solutions in your home.
There are 12 great organizing ideas here for your home! To organize all you need to store and organize in your home!
Those products are the Raskog cart, the Fintorp shelving system, and the Bekvam spice rack.
See how these 3 products are so versatile and can be used throughout your home to get you completely organized!
Here are some of the best hacks around of Ikea products for use in your home.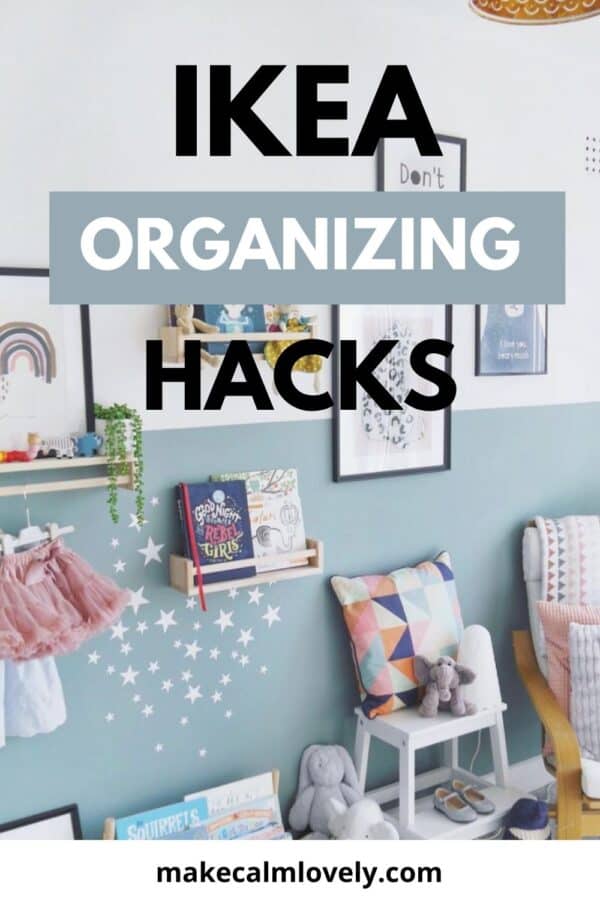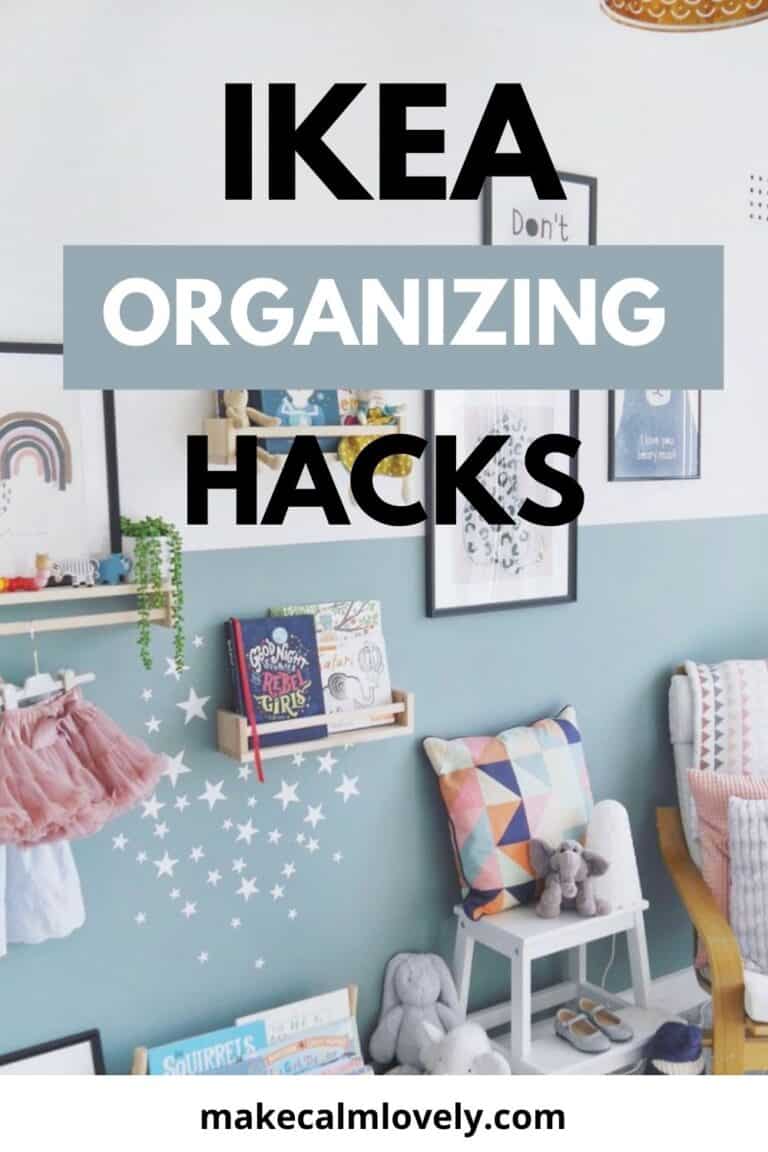 The IKEA Raskog Cart
The IKEA Raskog cart is truly one of the most awesome things that Ikea has sold in past years.
Raskog can be used in any room and area of your house, for a variety of storage needs.
In the kitchen you can use it for vegetable storage, storing larder items, and much more.
In the bedroom it can be used as a bedside table, to store your make-up and hair products and even laundry.
It can be used in the nursery for baby items, in your craft room to store craft supplies, and even as a trendy bar cart!
Check out these posts on the best uses for the Raskog cart:
Rolling Vanity – from Polkadot Chair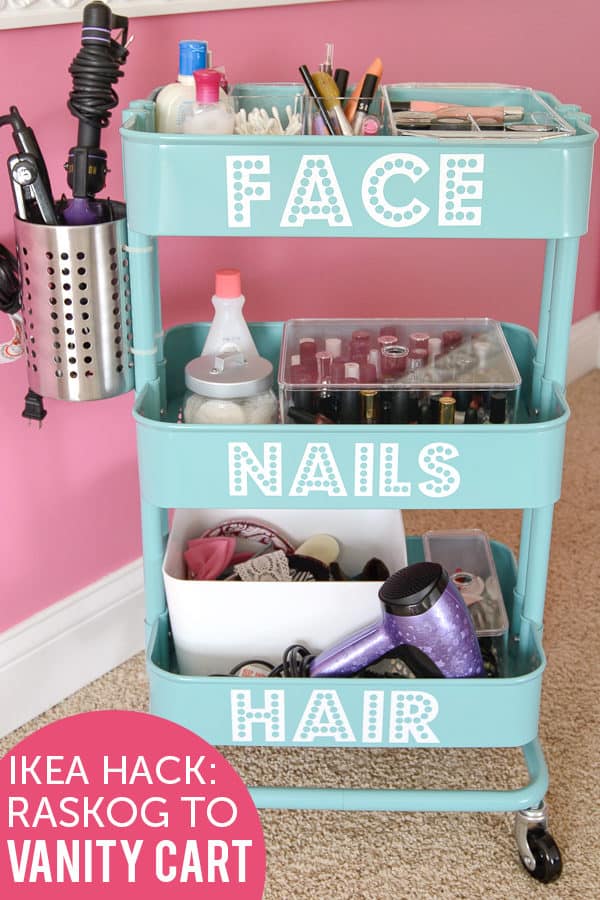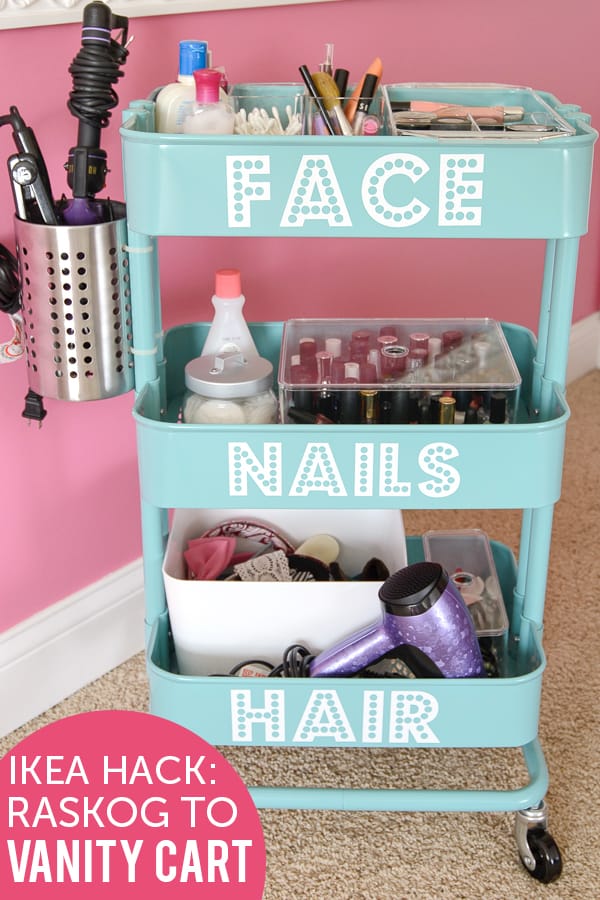 Photo Source: Polkadot Chair
This rolling vanity unit is an incredible place to store all your beauty needs – in one easily accessible place.
Plus you can move the cart around from room to room, to really make the most of having your beauty supplies to hand.
IKEA Raskog Cart Bedside Table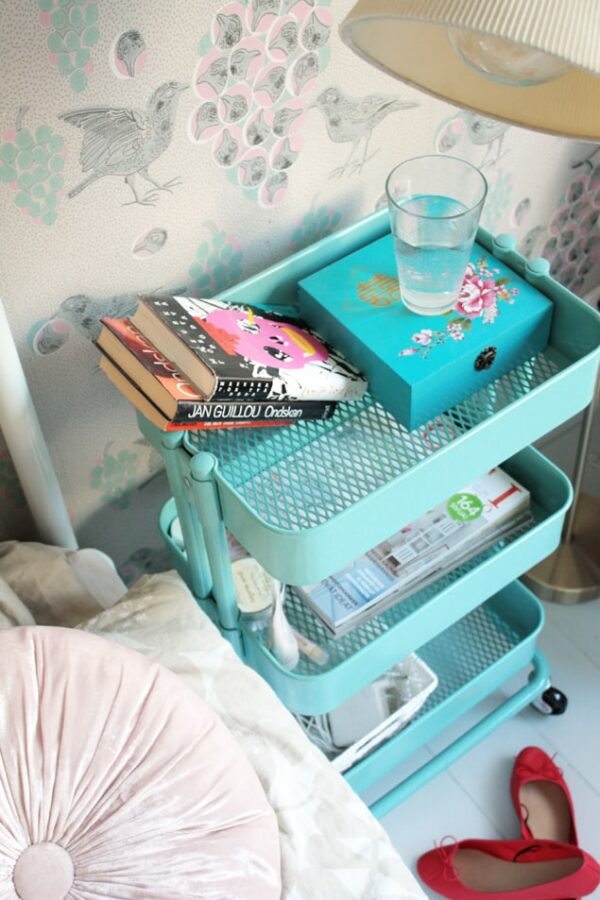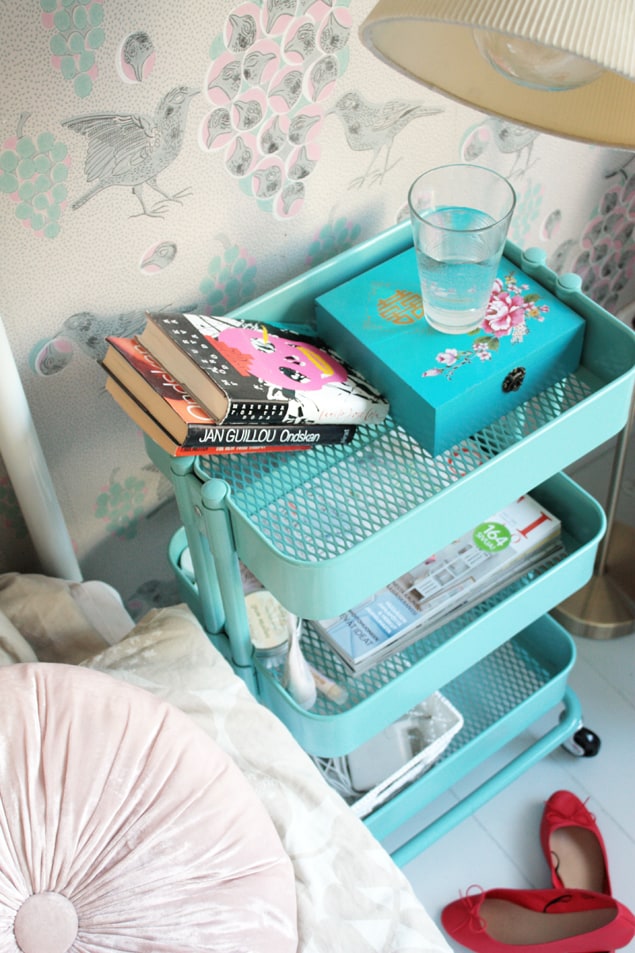 Photo Source: The Freelancer's Fashion Blog
Raskog makes such a great bedside table. With its 3 shelves, it gives you lots of storage space.
You can store books, medications, chargers, creams – whatever you need beside your bed!
Craft supplies Cart – from Suburble.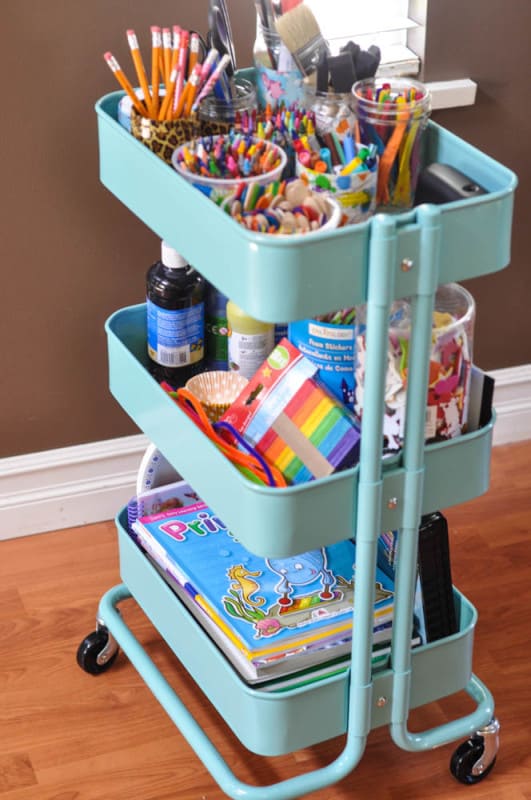 Photo Source: Suburble
Again with its 3 great shelves, the Raskog cart can be used so well for storing craft supplies.
The cart also rolls, which makes it the perfect storage place. You can roll it around anywhere, for where you need to work on your latest craft project.
Bar Cart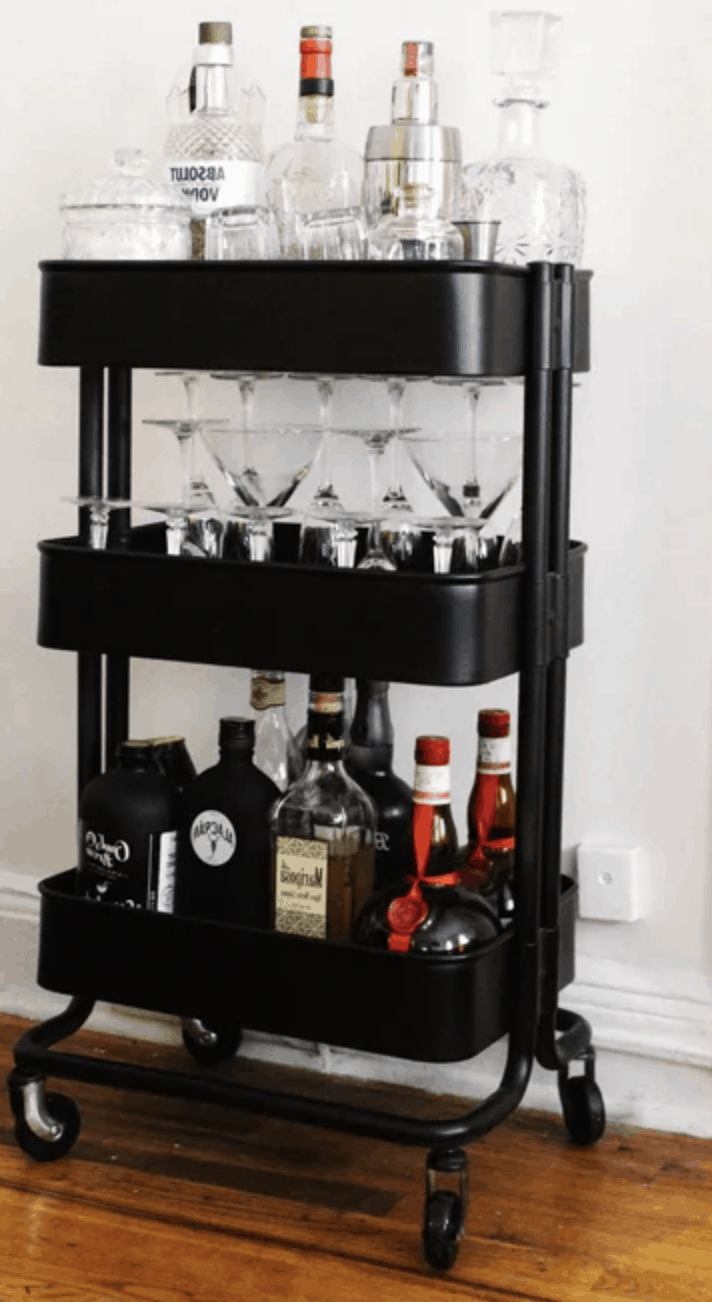 The Raskog cart can also make a really great bar cart. It is ready made in fact to be a bar cart – you don't have to do anything at all! You can see it here.
Related: DIY IKEA Hack Bar Cart
Related: 15 Great uses for the IKEA Raskog Cart
IKEA Fintorp Series shelving



Fintorp shelving is a kitchen organizing series, which will organize your kitchen, as well as other places in your home.
Fintorp is sleek to look at, and so versatile. Here is a round-up of the best ideas using the Fintorp shelving to organize your home:
Free up your cluttered kitchen counters – from No. 29 Design.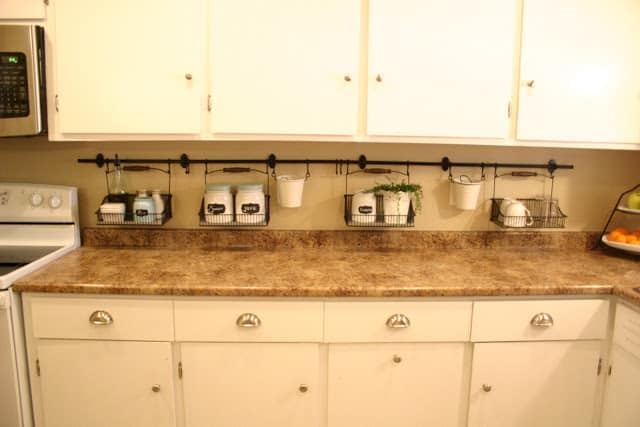 Photo Source: No. 29 Design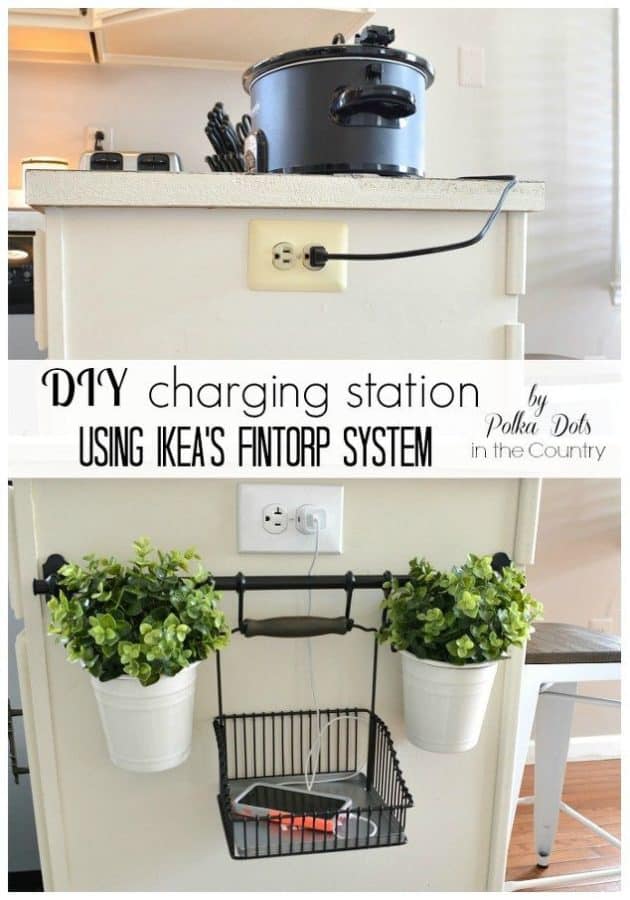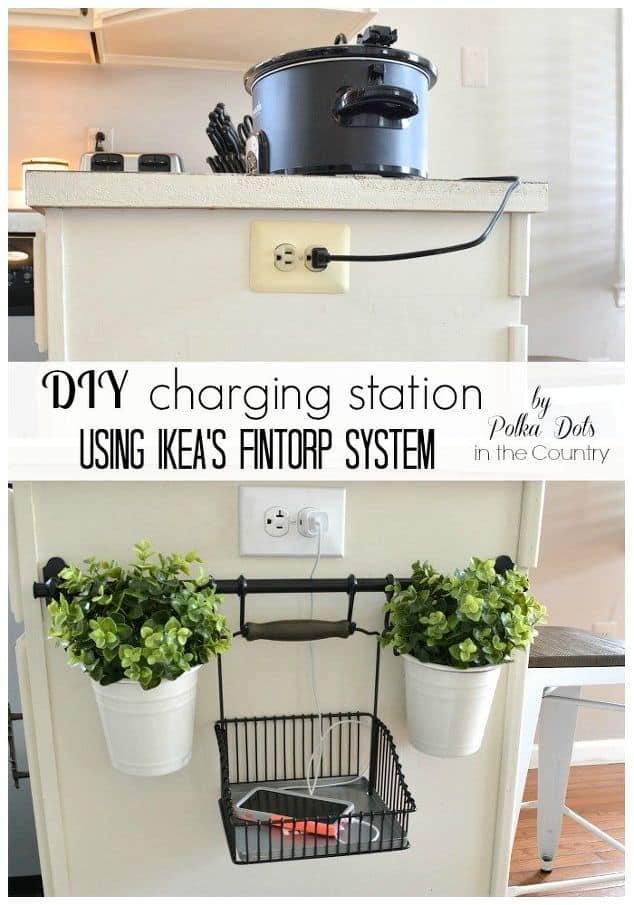 Photo source: Polka Dots in the Country
Coffee Nook – A Farmhouse Reborn.
Photo Source: A Farmhouse Reborn
Coat Rack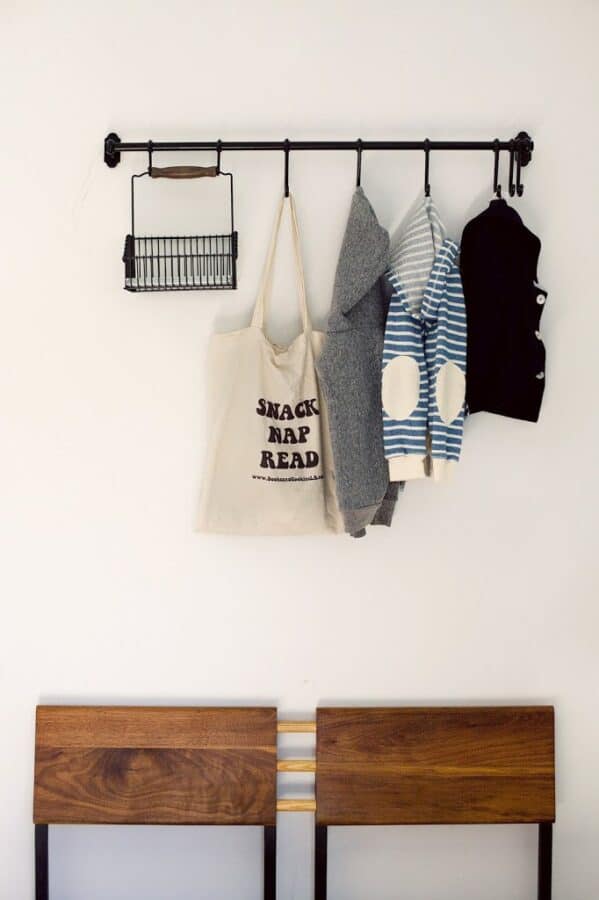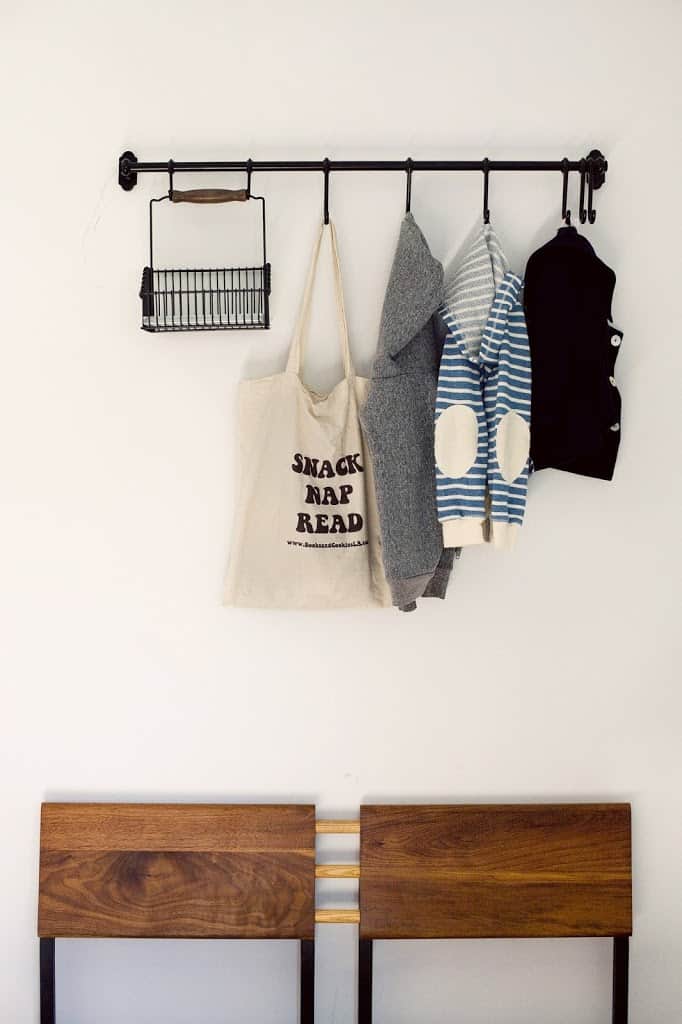 This is an incredibly useful way to use the Fintorp shelving rack – as a coat rack. It looks stylish and minimal, and will hold numerous coats and anything else you need to store. You can see it here.
Bekvam Spice Racks
Bekvam spice racks are inexpensive durable wooden spice racks that are not just for your spices!
These wooden spice racks can be used as racks for other things, and for shelving too.
The natural wood of the racks can be stained, painted or covered. You can paint them any color, match other things in your home, or just use them naturally as they come.
Here are some great ideas for organizing using Bekvam spice racks:
Arts and Crafts Storage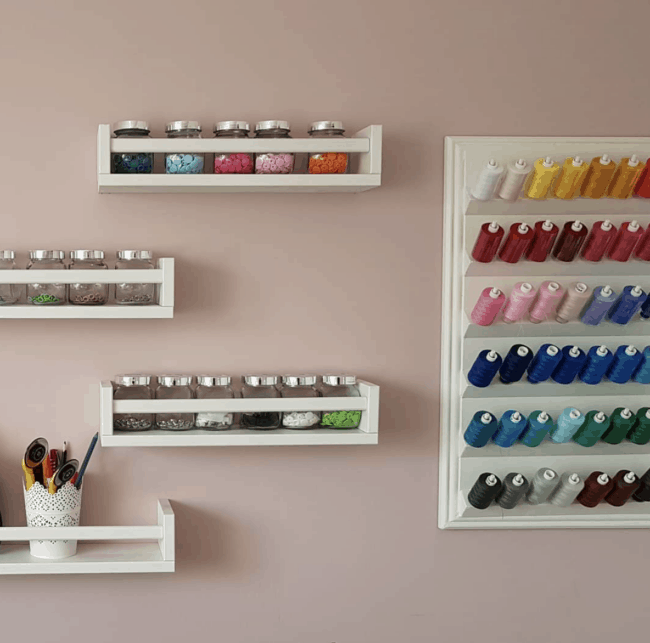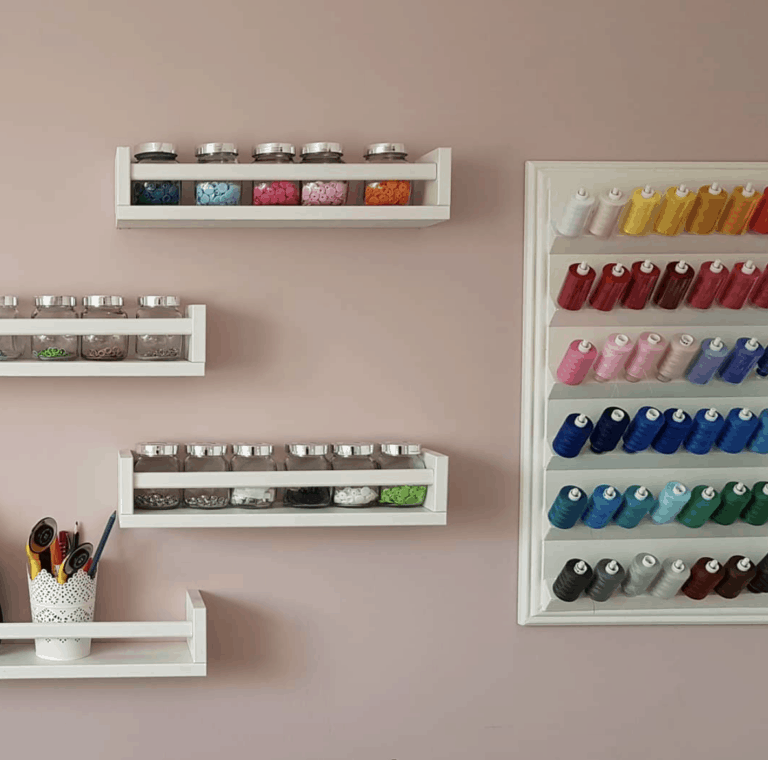 This is a great use for the Bekvam spice rack. Racks are painted and used to store all kinds of arts and crafts supplies.
This is an inexpensive and easy to do storage and organization idea. You can see more right here.
Bathroom Storage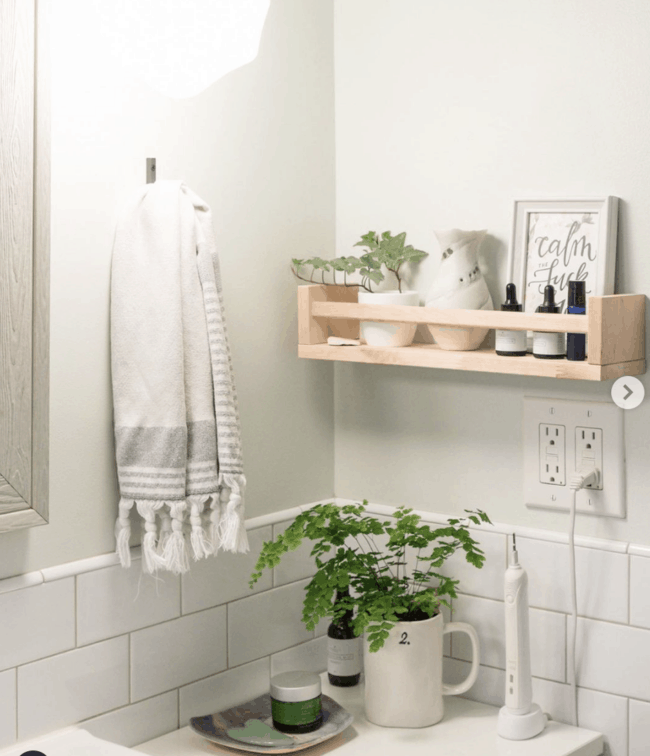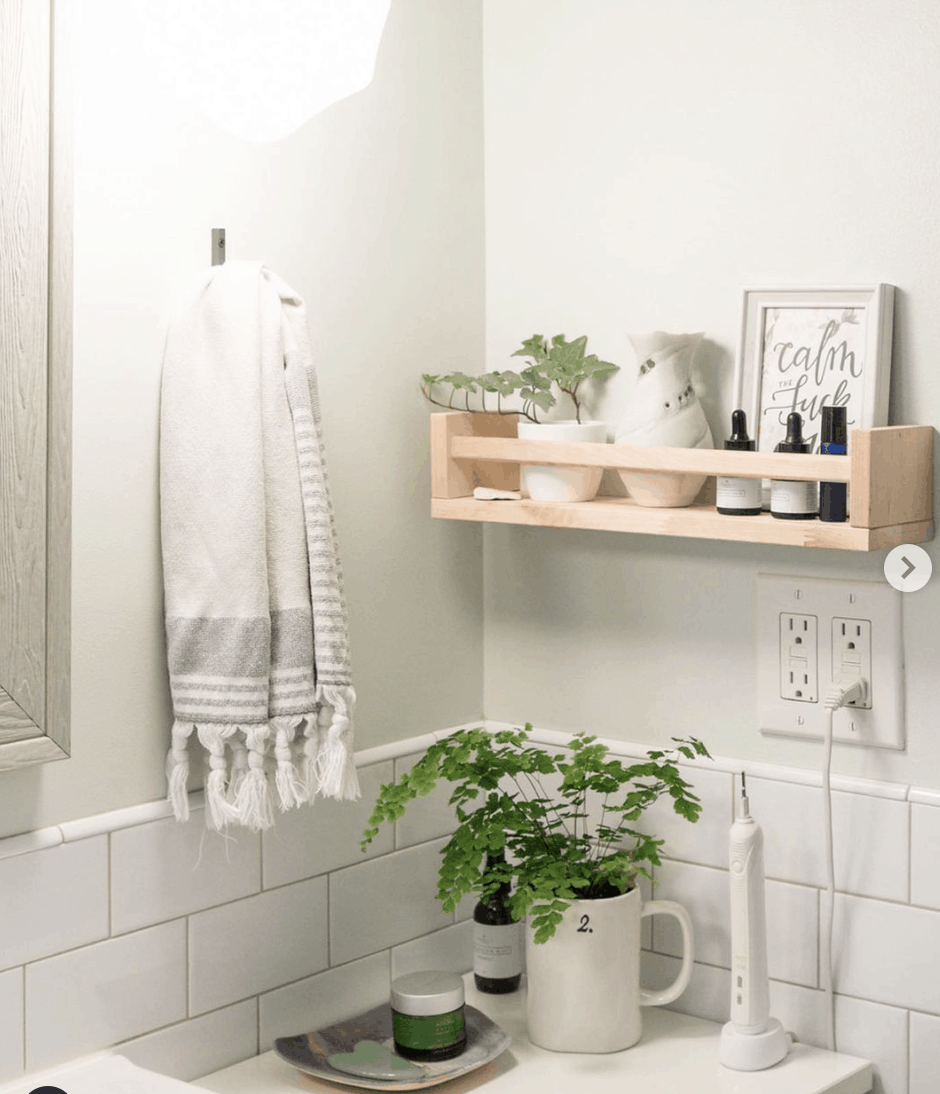 Here the Bekvam rack is being used as a handy and stylish bathroom storage shelf. It is functional and has that great Scandi style to it. You can see more here.
Related: Brilliant IKEA Bekvam Spice Rack uses
Key Holder Shelf Hack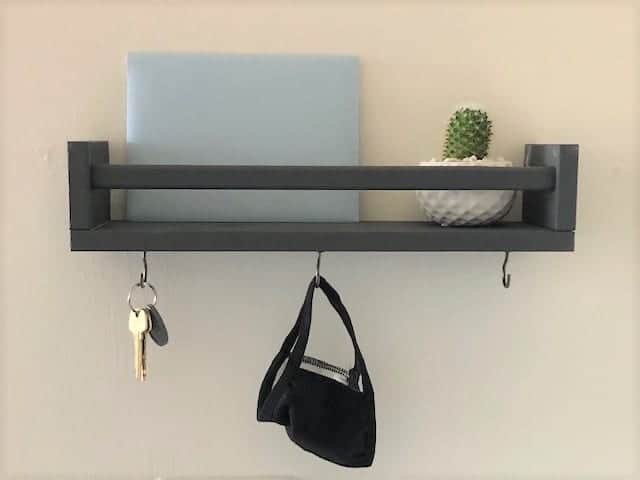 In this hack, the Bekvam spice rack has been turned into a really handy key rack/shelf. This is perfect for your entryway or entrance hallway.
You can keep your keys and other things to hand ready to be quickly grabbed and use. You can see the complete DIY hack right here.
Wall Shelves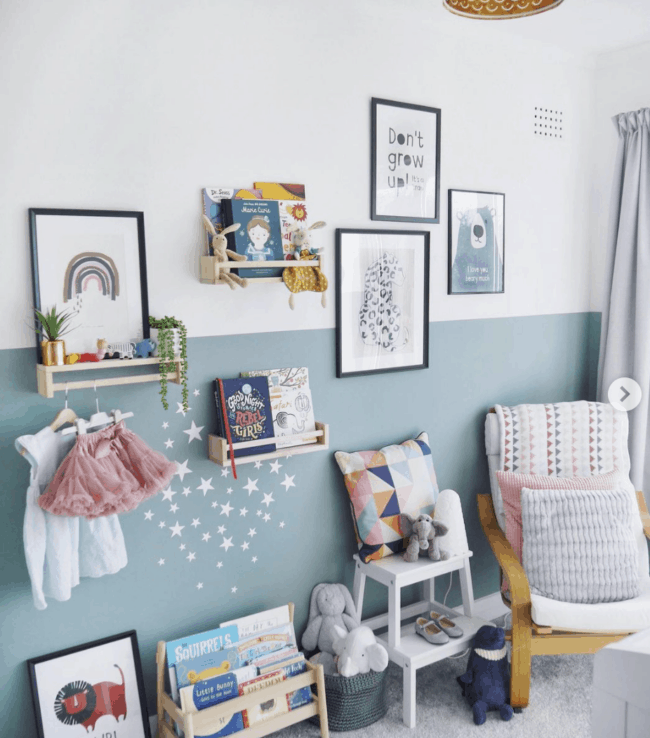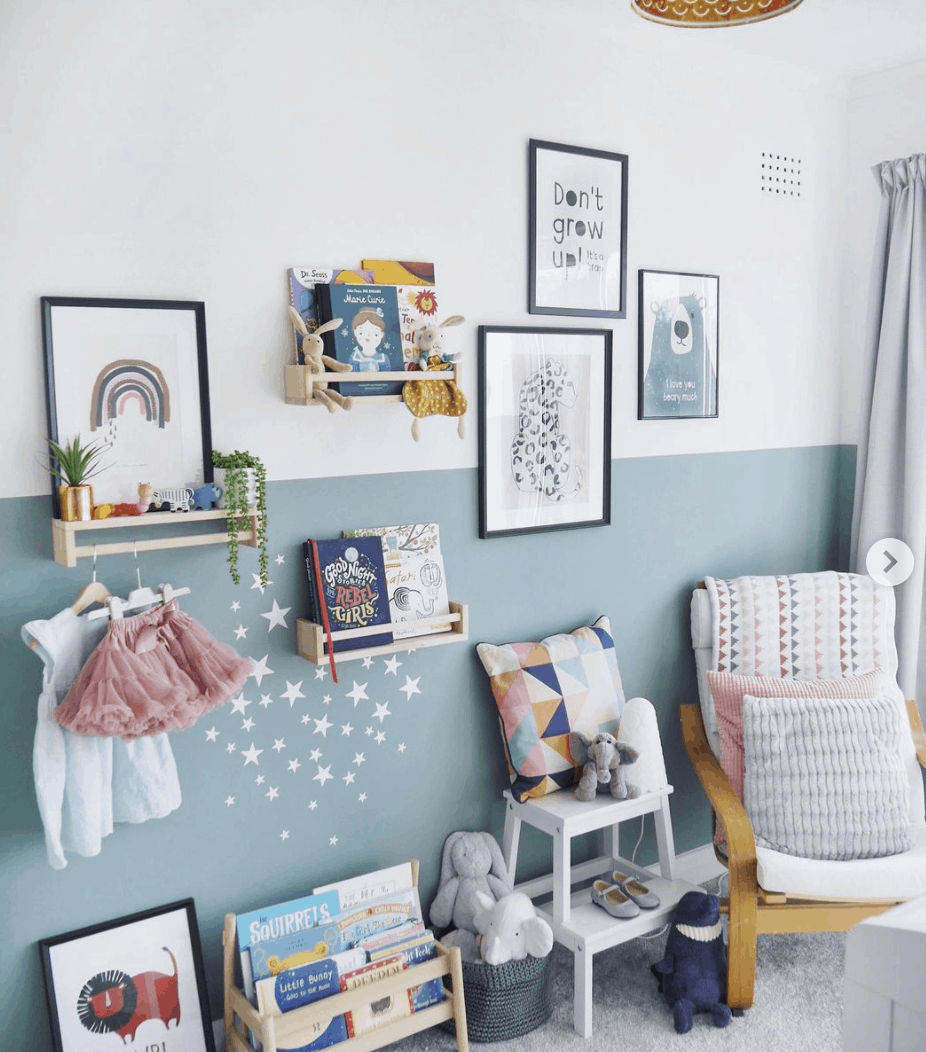 Here as you can see, Bekvam makes very attractive shelves for any room.
These shelves are put to really good use in a nursery setting, but you can use Bekvam for shelves absolutely anywhere. See more here.
If you need affordable storage and organizing ideas for your home, check out these 3 widely available IKEA products, and see ideas for how you can use them around your home!
Want more home DIY ideas? Check out this round-up of Anthropologie-inspired home DIY ideas!
WANT MORE GREAT IKEA HACKS?
CHECK OUT OUR IKEA HACKS BOARD ON PINTEREST!
IKEA has some great products that can really help you organize your home. Check out these products and organizing hacks!