Ikea continues to surprise and delight us with its selection of products that are so versatile.  Ikea is affordable design at its best and is loved by young and old alike.  You really can't go wrong using Ikea in your home and its versatility means that you can 'hack' it and personalize it, and use Ikea pieces for all kinds of things in addition to what it was originally intended to be used for.  We round up here some of the best hacks around of Ikea products for use in your home.
The Raskog Cart
The Raskog cart is truly one of the most awesome things that Ikea has sold in the past few years. It can be used in any room in your house, for a variety of storage needs.  In the kitchen you can use it for vegetable storage, storing larder items, and more.  In the bedroom it can be used as a bedside table, to store your make-up and hair products and even laundry. It can be used in the nursery for baby items, in your craft room to store craft supplies, and even as a trendy bar cart! Check out these posts on the best uses for the Raskog cart:
Rolling Vanity – from Polkadot Chair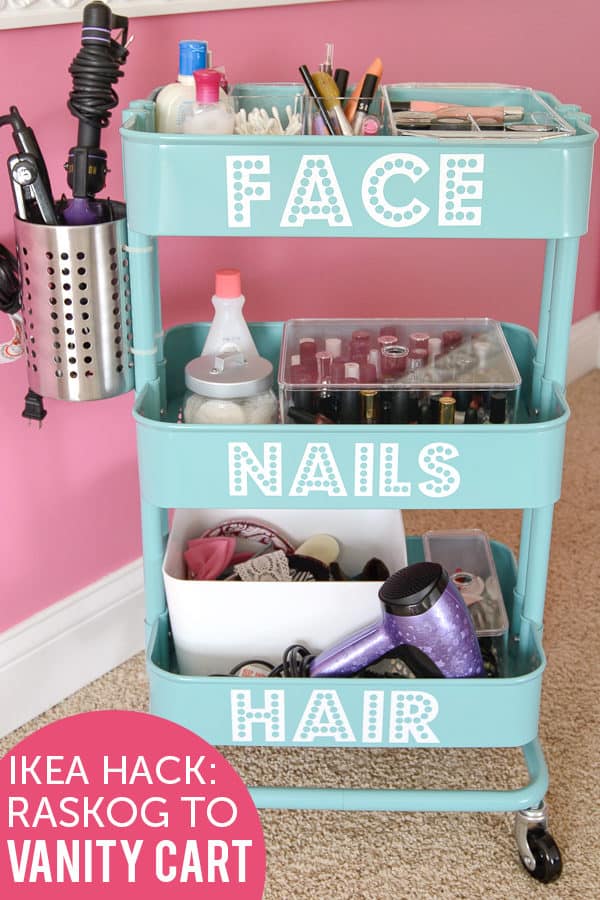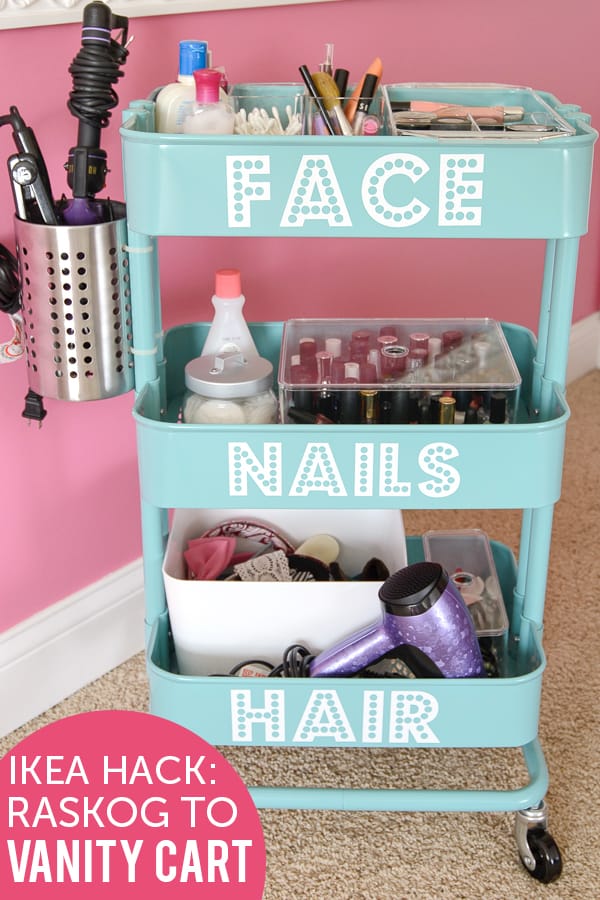 Photo Source: Polkadot Chair
Bedside Table – from the Freelancer's Fashion Blog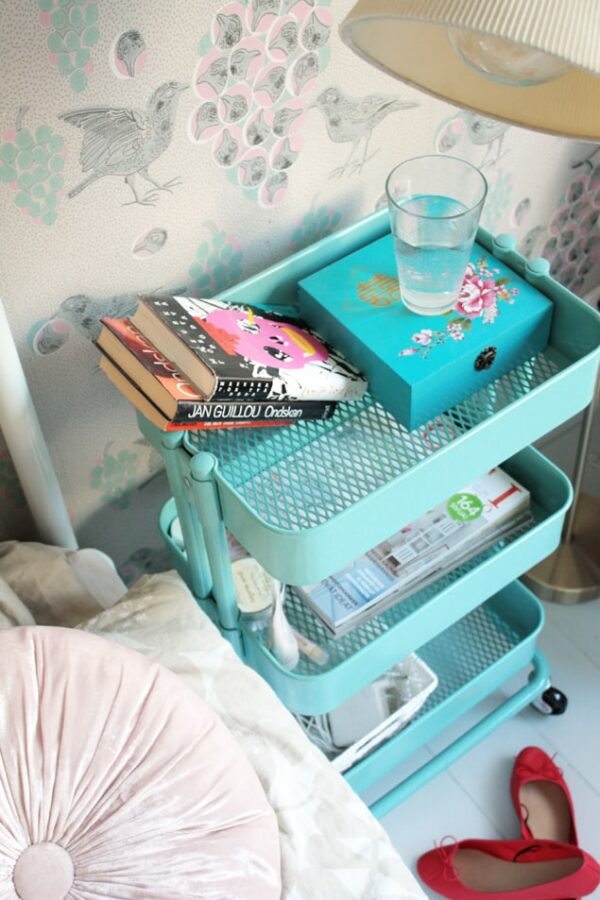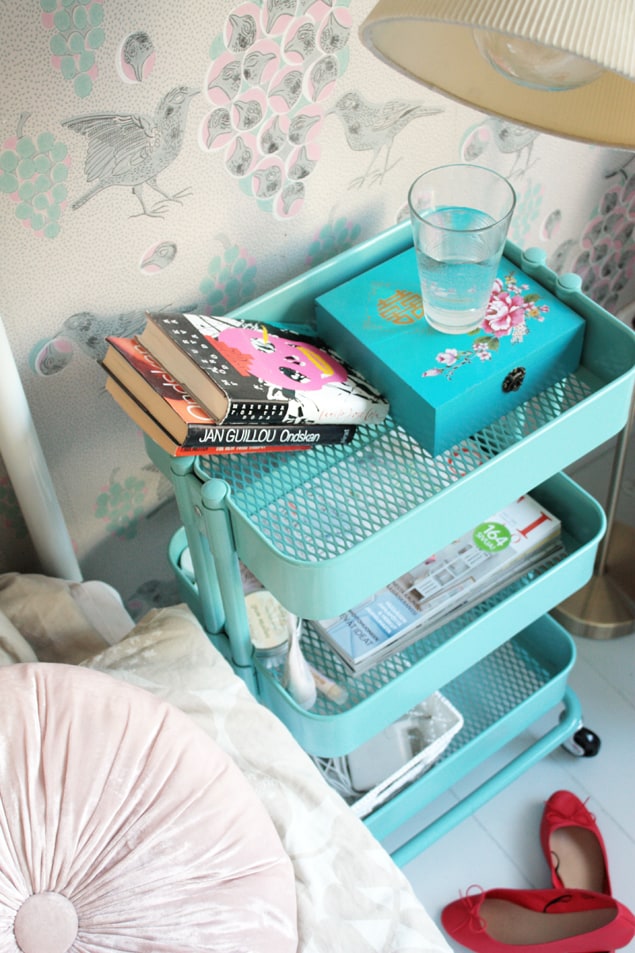 Photo Source: The Freelancer's Fashion Blog
Craft supplies – from Suburble.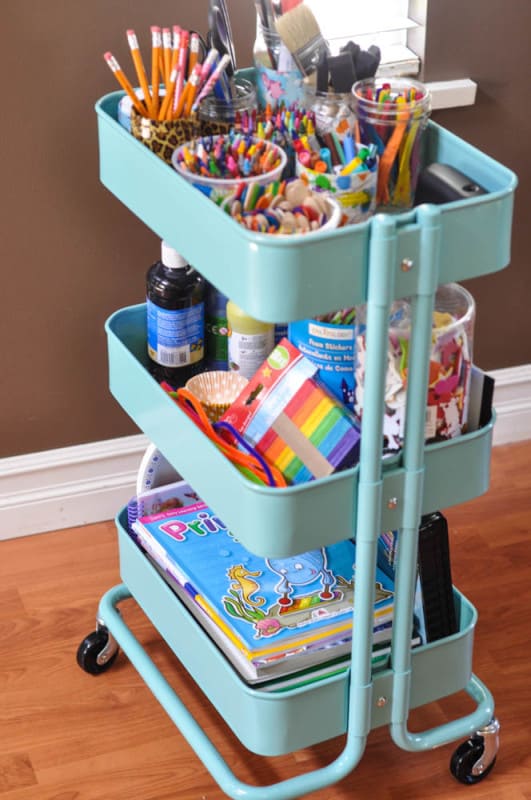 Photo Source: Suburble
The Fintorp Series shelving
Fintorp shelving is a kitchen organizing series, which will organize your kitchen, as well as other places in your home. It is sleek to look at, and so versatile.  Here is a round-up of the best posts about using the Fintorp shelving:
Free up your cluttered kitchen counters – from No. 29 Design.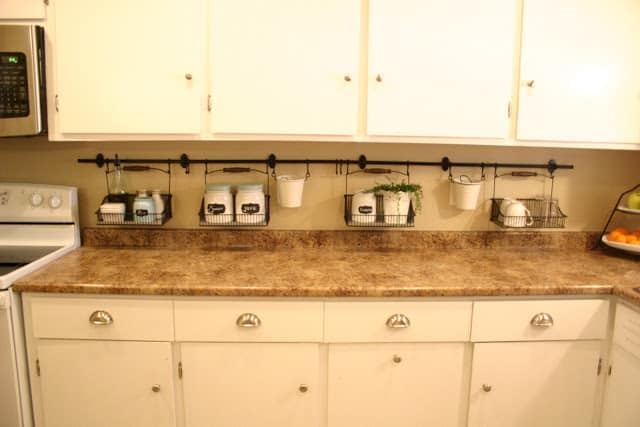 Photo Source: No. 29 Design
DIY Charging Station – Polka Dots in the Country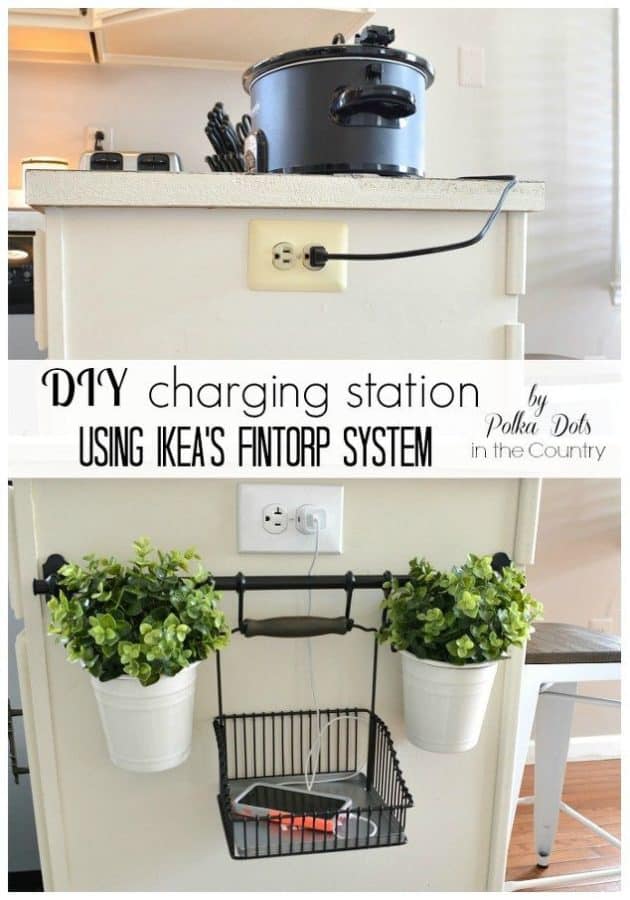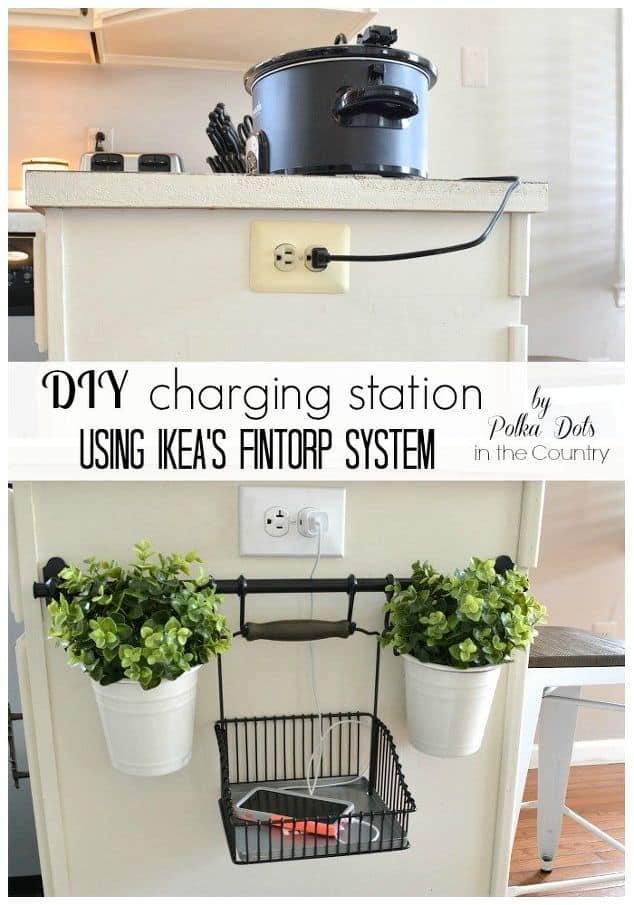 Photo source: Polka Dots in the Country
Coffee Nook – A Farmhouse Reborn.
Photo Source: A Farmhouse Reborn
WANT MORE GREAT IKEA HACKS?
CHECK OUT OUR IKEA HACKS BOARD ON PINTEREST!!