Anthropologie Inspired DIY Ideas
Anthropologie has some really beautiful stuff, but it can be expensive. But here are great ideas for items that you can DIY that look authentic Anthropologie!
I am sure like me you just love the stuff that Anthropologie sells! The items are lovely, useful and beautiful, but some of them can be pricey. But these talented DIYers have made their own Anthropologie copycat items that look just like they are directly from the store. Take a look at all these useful DIYs and make your own wonderful items for your home.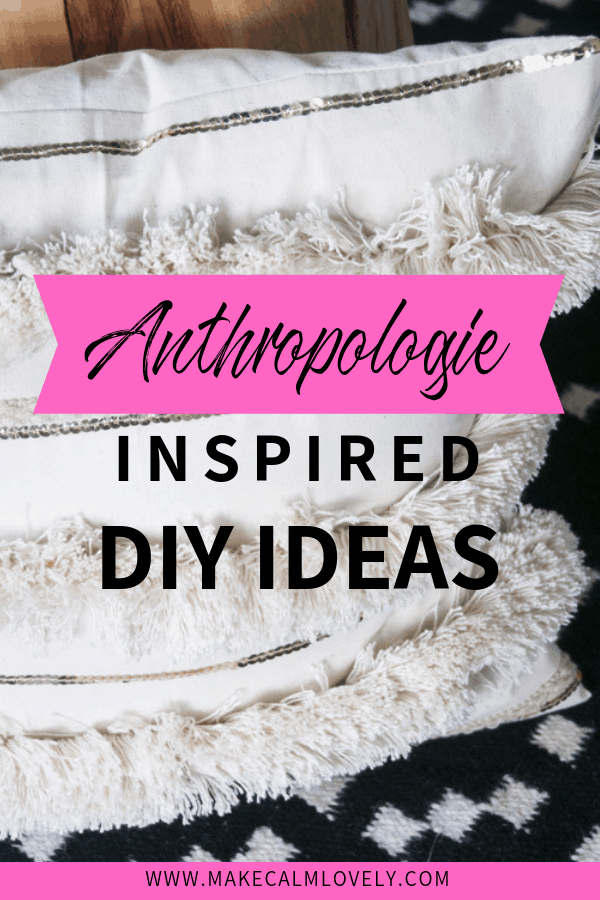 Starburst Mirror
This post from Blitsy takes a Queen Anne's delicate lace mirror from Anthropologie and makes a copycat version. The real version is made from metal, but this is a great duplicate made from styrofoam, and the finished product looks just as good as the shop-bought version. Check out the post and tutorial here.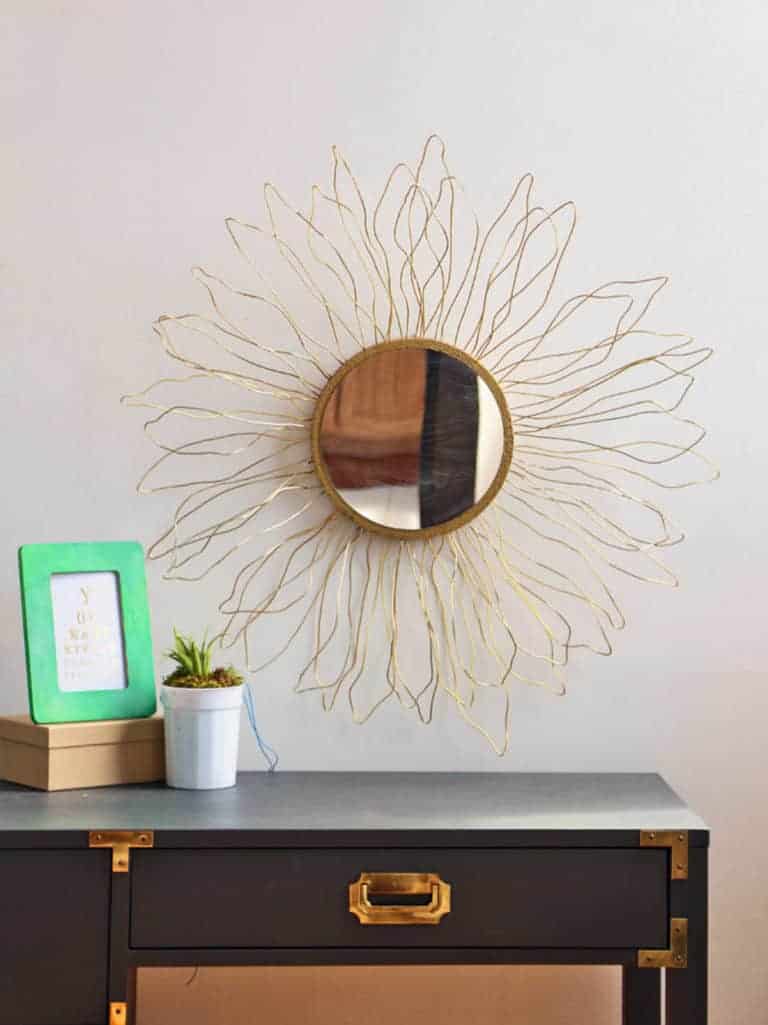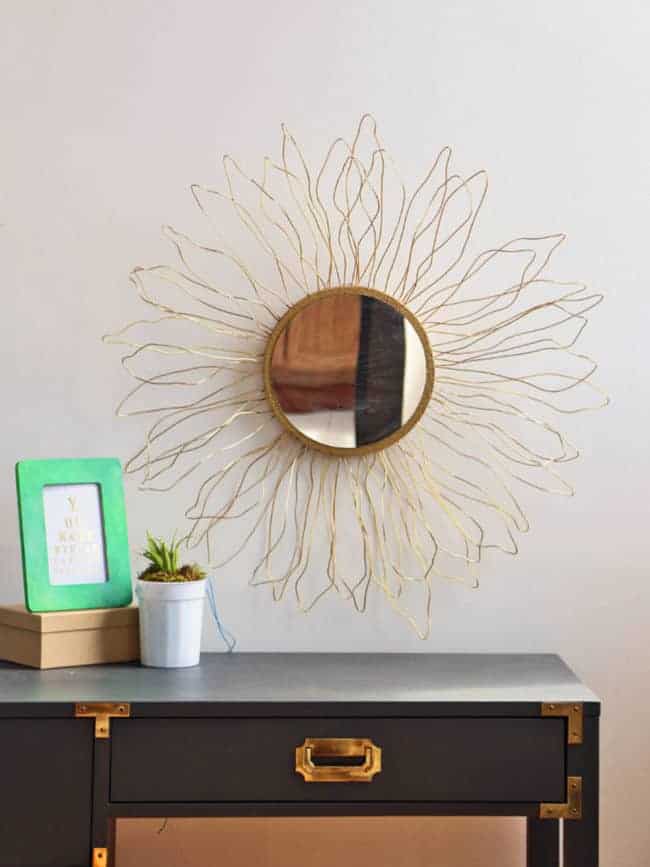 Photo: Blitsy.
Moroccan Wedding Blanket Pillow
Erin of Earnest Home Co has made this gorgeous Moroccan wedding blanket pillow. Anthropologie loves the Moroccan bohemian theme, and this pillow is easy and fun to DIY yourself. For the full tutorial go here.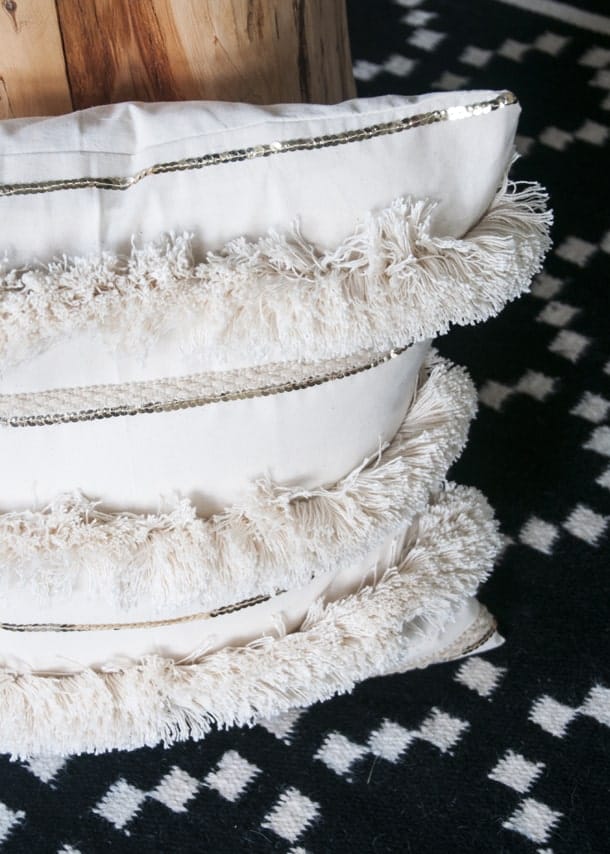 Photo: Earnest Home Co
DIY Anthropologie Rug
This rug from Dream Book Design is absolutely beautiful, and made from a tablecloth! This is an easy to do weekend project that you will be so proud of afterwards. The blue and white colors are simply just gorgeous. For the full tutorial go here.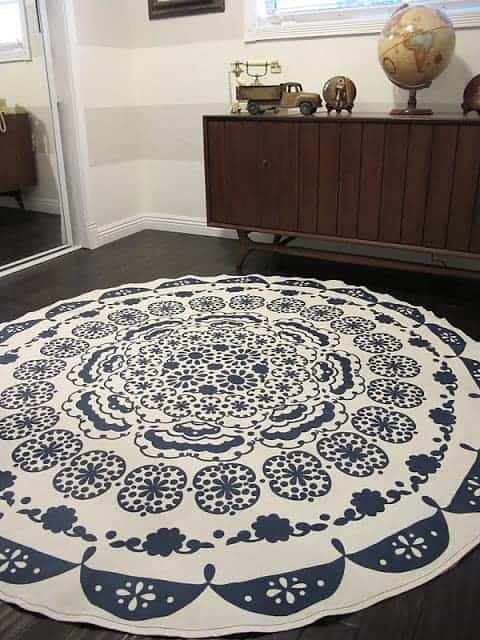 Photo: Dream Book Design
DIY Feather Pendant
This light shade tutorial from A Beautiful Mess is just beautiful and so much fun to make! It really would look good in absolutely any room in your house. It looks expensive and designer rather than handmade! For the full tutorial go here.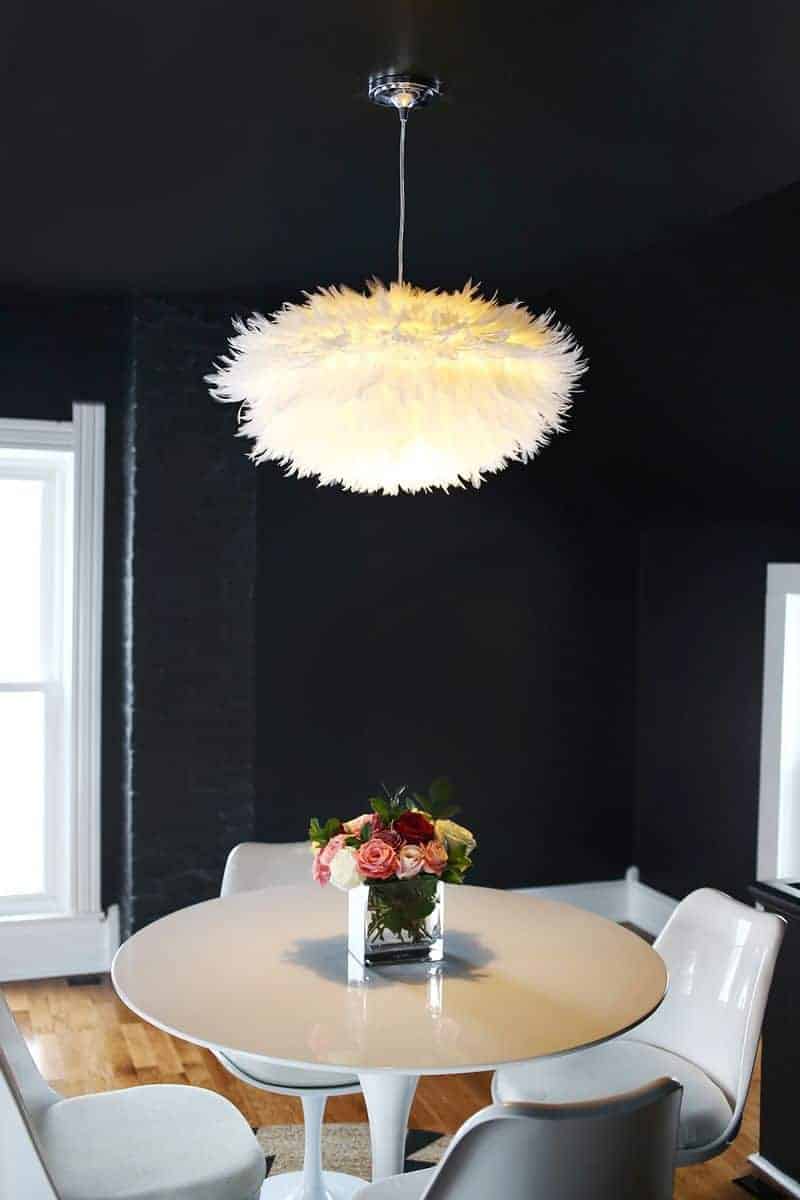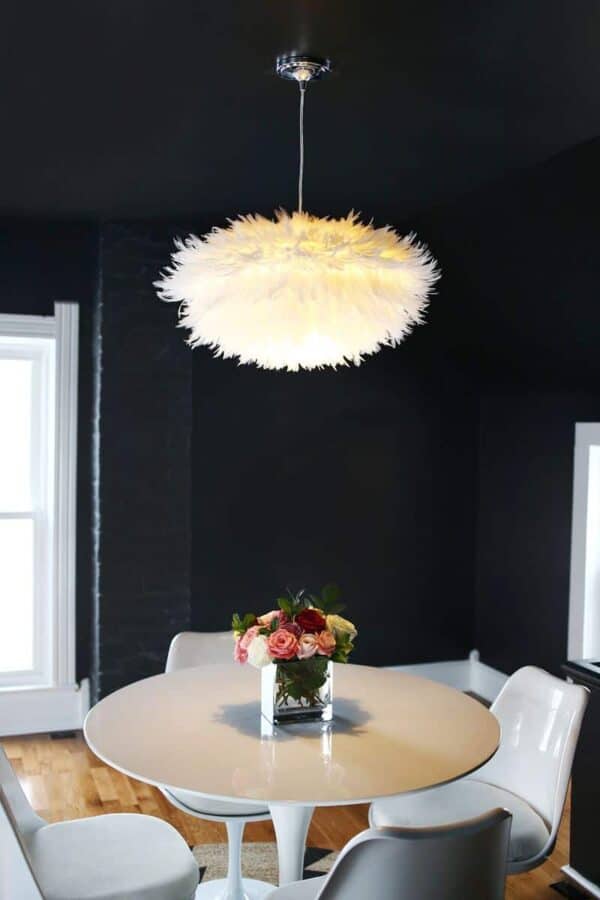 Photo: A Beautiful Mess
DIY Painted Woven Basket
These lovely woven painted baskets from Lovely Indeed are exactly the type you would buy from Anthropologie, at a fraction of the cost. They are not only pretty but also really easy to make.
Get the full tutorial here.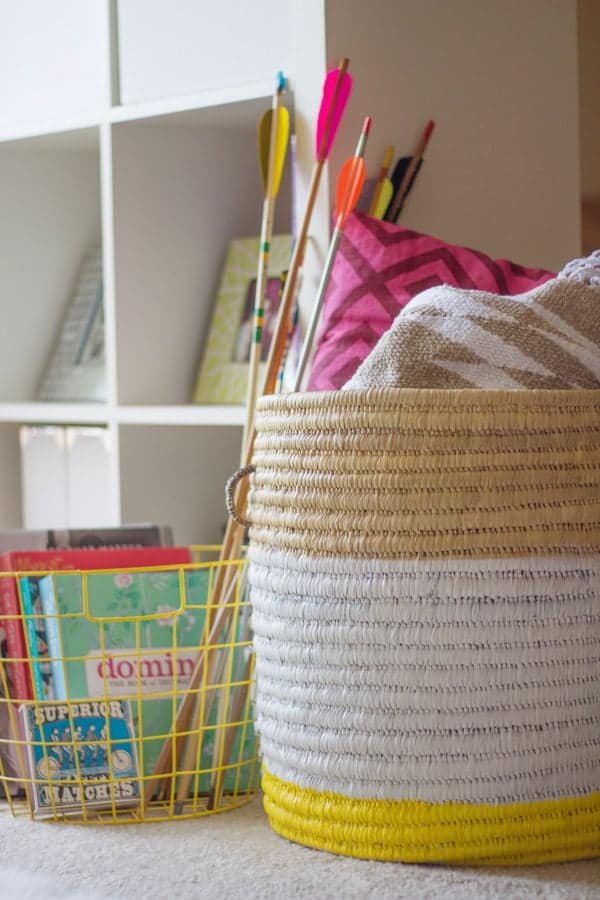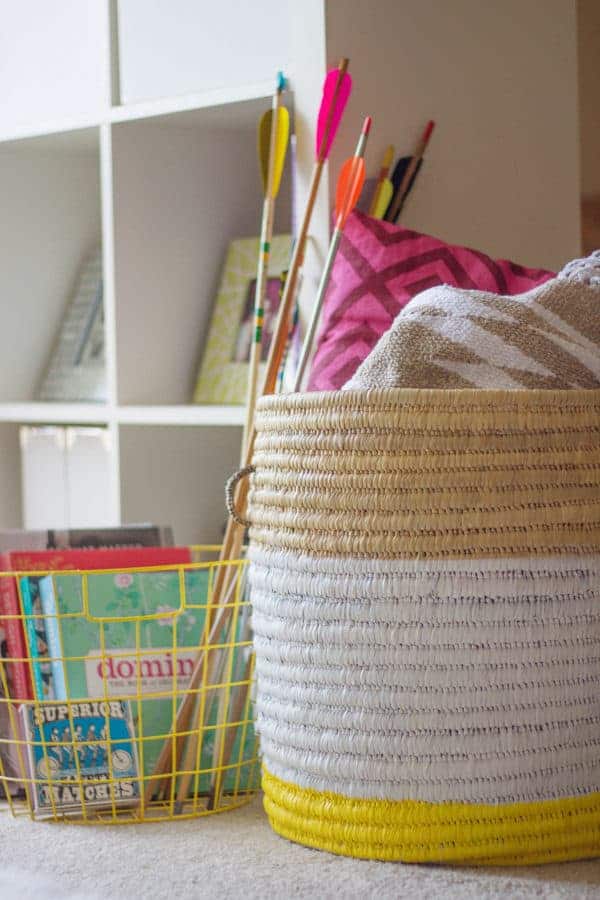 Photo: Lovely Indeed
DIY Floral Coffee Mugs
One of the most beautiful things sold by Anthropologie is their floral painted mugs. This tutorial from Home Heart Craft will produce these lovely coffee mugs for your home. Get the full tutorial here.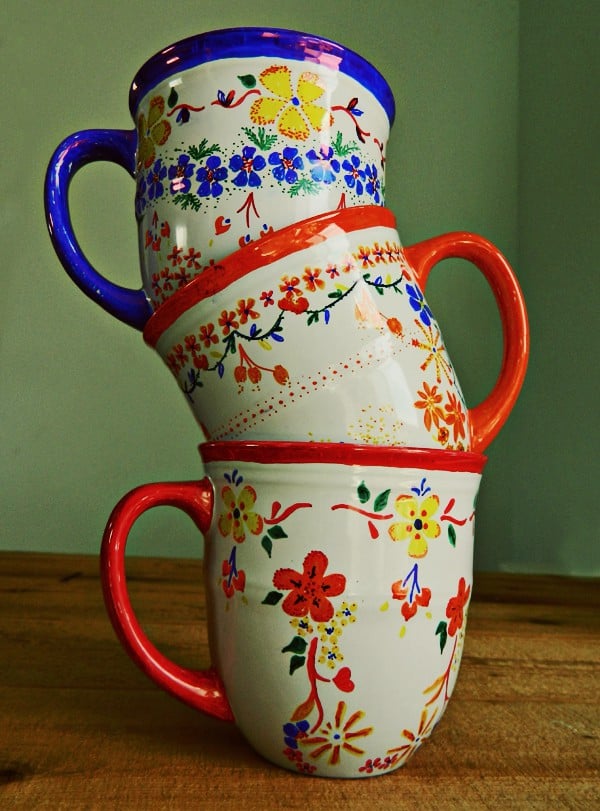 Photo: Home Heart Craft
DIY Bohemian Chic Triangle Mobile
This DIY from Blesserhouse is so much fun to do. Make it for any room in your house – kids and adult rooms alike. Get the full tutorial here.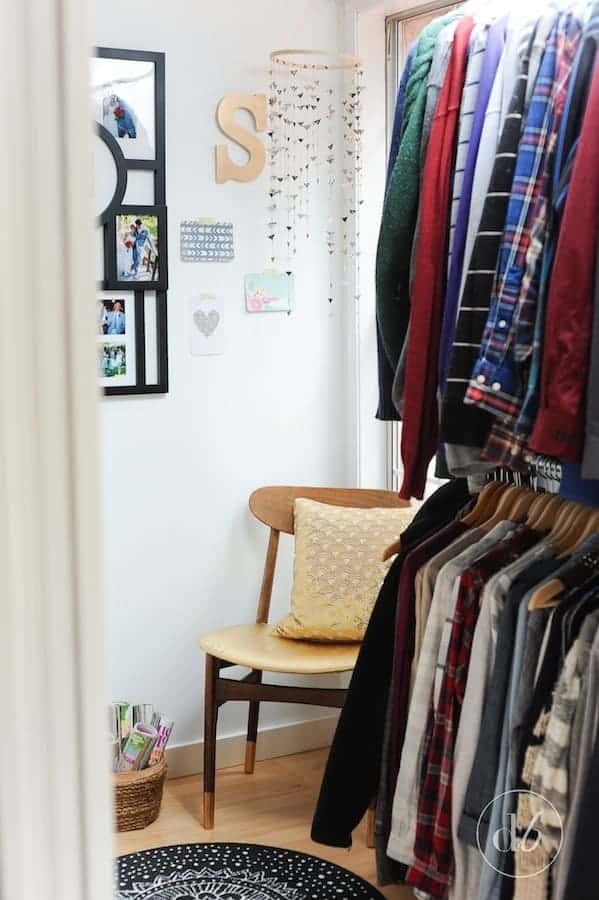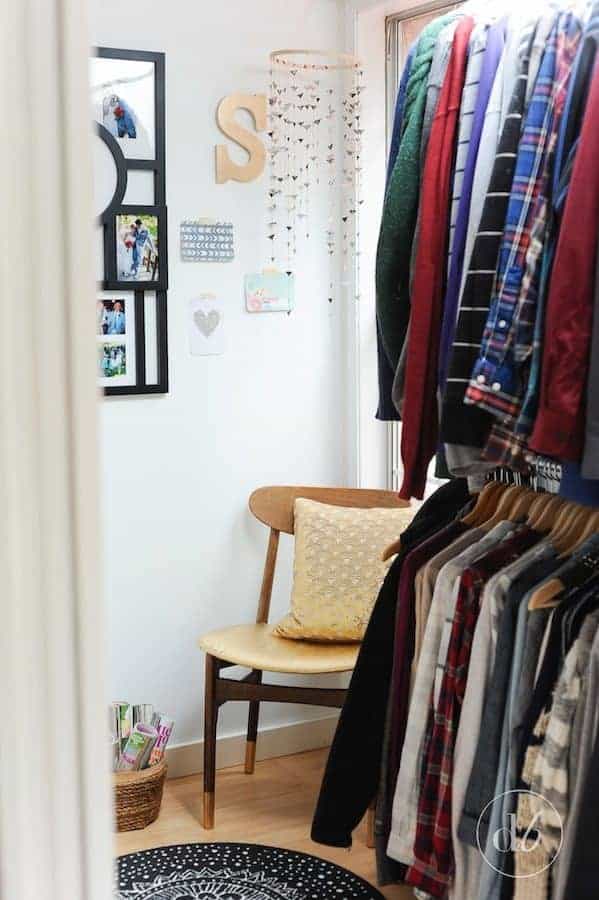 Photo: Blesserhouse
Ruffle Shower Curtain
This amazing Anthropologie-style ruffle shower curtain from Elle Apparel will really make a stand-out statement in your bathroom. Get the tutorial here.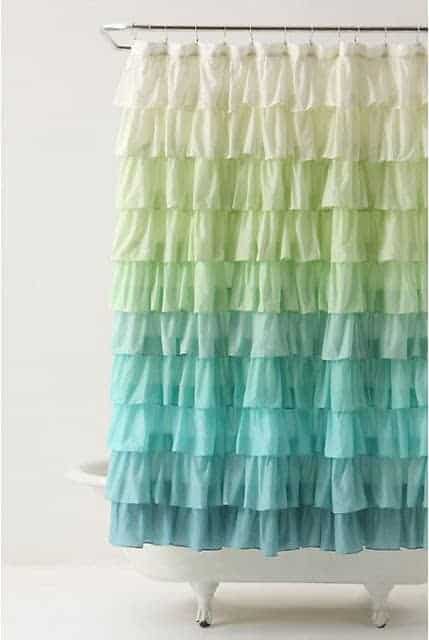 Photo: Elle Apparel
DIY Embellished Strip Curtains
These beautiful pompom embellished curtains would look so lovely in your room! Fun and easy to make. Get the full tutorial here from Makely.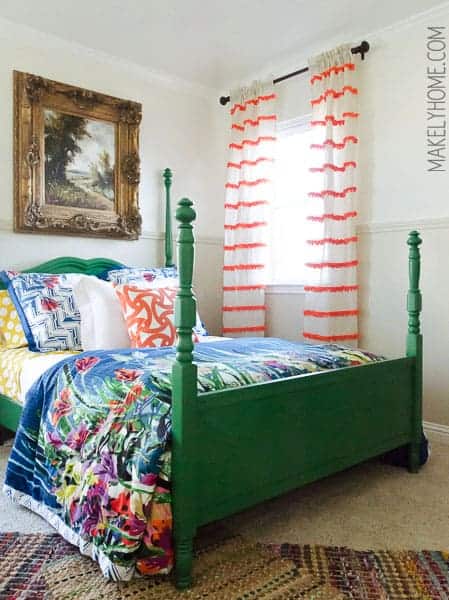 Photo: Makely
DIY Painted Bone Inlay Dresser
This great stenciling project from Stencil Stories is just absolutely gorgeous. This takes a plain wooden dresser and decorates it into becoming an absolutely stunning piece of furniture. Get the full tutorial here.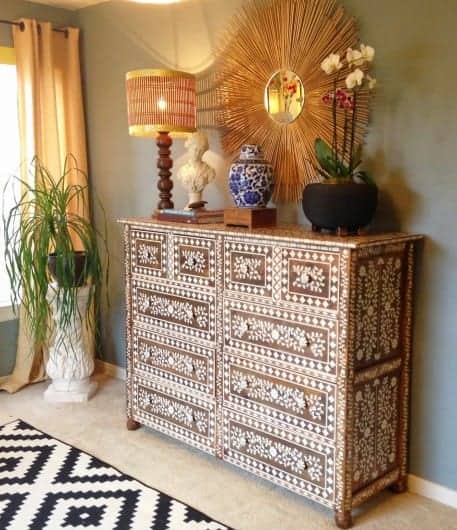 Photo: Stencil Stories
Hope you enjoyed this round-up of great Anthropologie inspired DIY projects!
On the DIY train?! Check out these other great DIY posts:
Gorgeous Thrift Store Furniture Makeovers
Lovely things to do with old Vintage Books
15 Organizing projects using Washi Tape