IKEA does Mid-Century Modern! Their new Vintage collection
IKEA has brought out a new limited edition range of Vintage Mid Century style favorites from the 1950s and 1960s with their Gratulera collection
If you love the look of Mid-Century modern, 50s/60s style, or just love IKEA, you will absolutely love this range!
The collection is celebrating 75 years of IKEA and is available in stores now. Here are some peeks into the collection, and special bonus!
I have also featured my favorite IKEA items that are not in this new limited edition range, but are readily available in stores and will easily fit into your Mid-Century style home decor!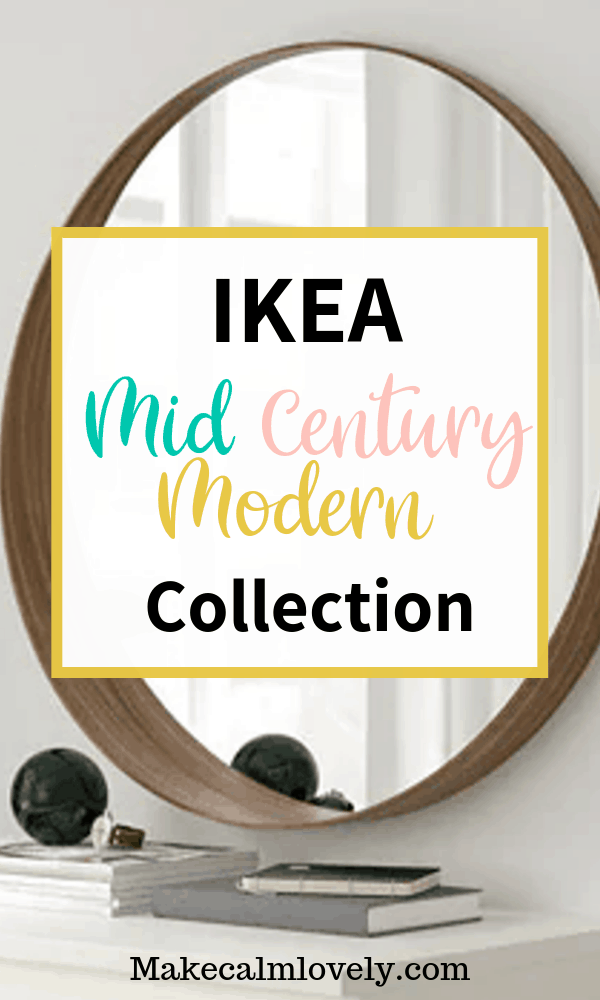 Strandmon Wing Chair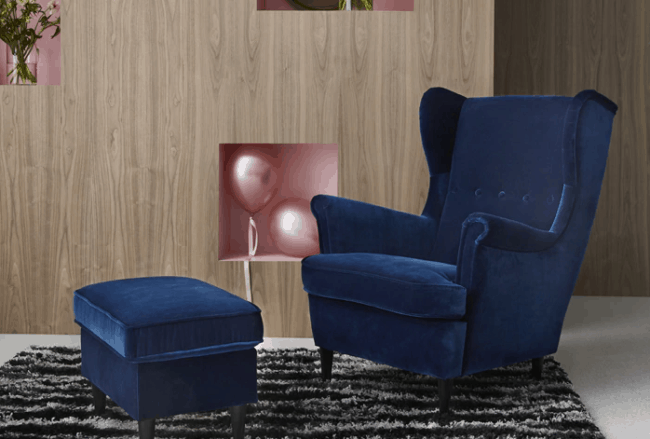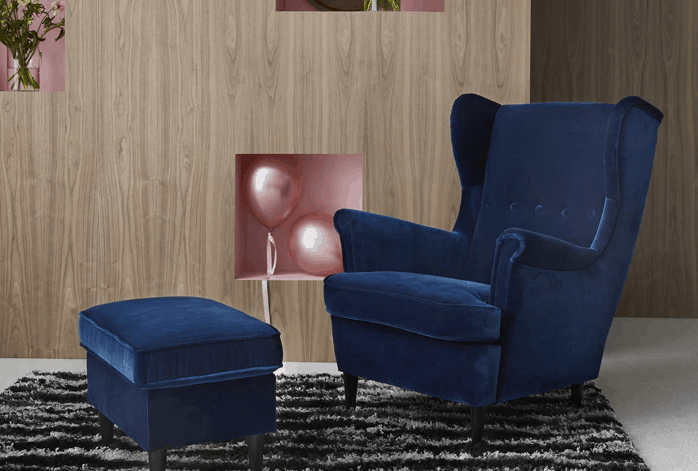 The Strandmon wing chair sold in this IKEA limited edition range is based on an IKEA design from the early 1950s.
It comes in pretty groovy colors too! Dark green blue or turquoise! Not only will the Mid Century design and colors stand out in your living room, but you will also have to kick your visitors out of this chair! Because the design makes it great for back support and comfort.
The chair is selling for around $229 in IKEA US stores.
Related: Mid Century Modern IKEA Hacks. Check out these great hacks that turn IKEA pieces into Mid Century Modern delights!
Gagnet Armchair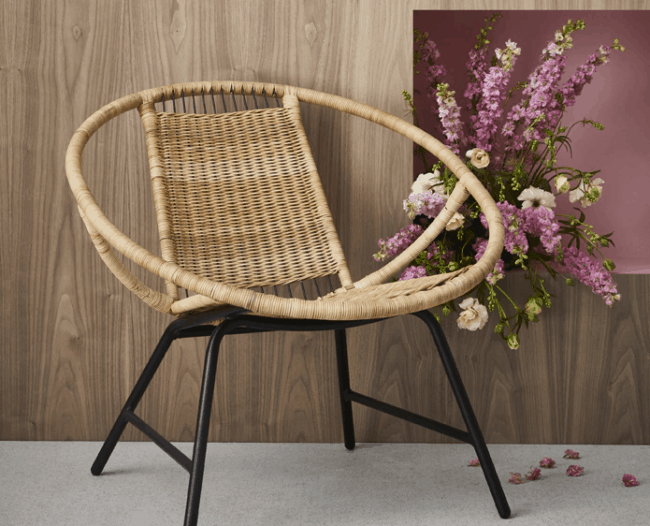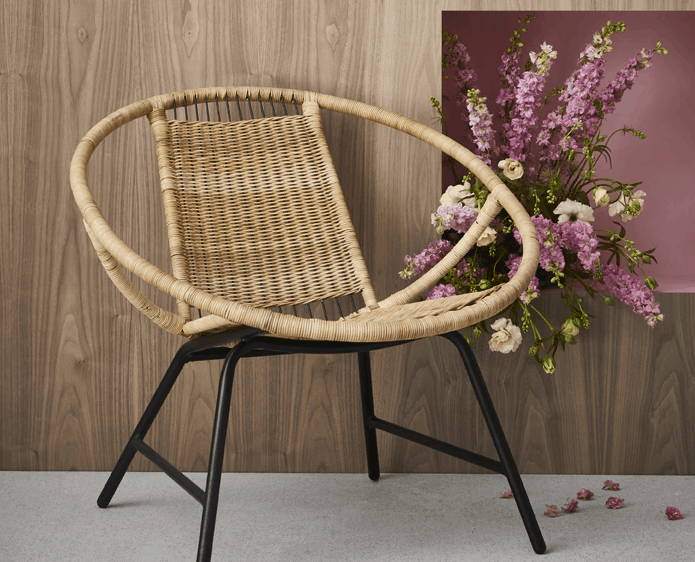 The Gagnet rattan armchair was launched by IKEA in 1958, and this style just goes on and on working for us!
Not only does it look sleek, it is so comfortable! This chair will totally fit in with today's Boho look, and you could also jazz it up with a couple of great cushions. Perfect also for a college dorm!
This sells in US IKEA stores for around $79.99.
Lovbacken Side Table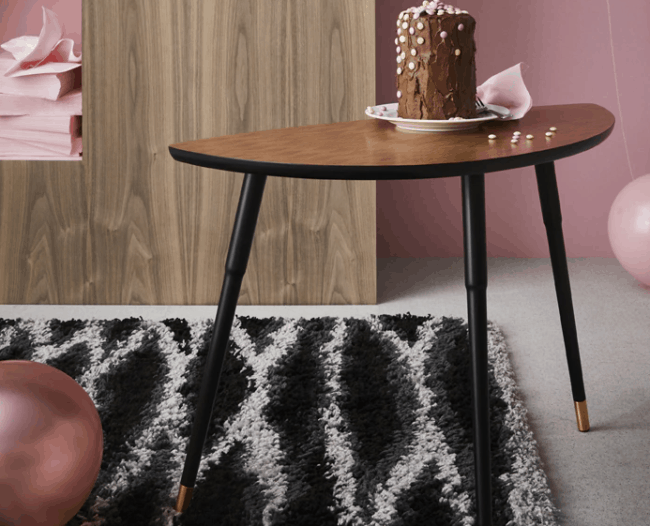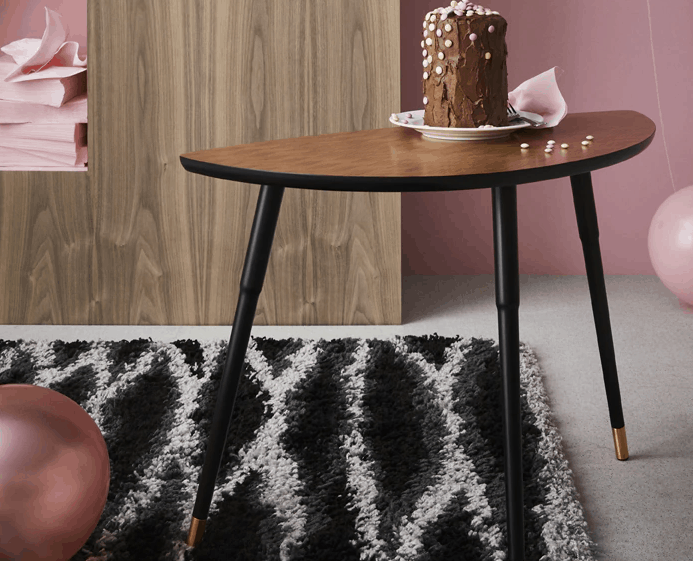 The Lovbacken side table is just the perfect piece of mid-century furniture! Just take a look at those legs!
Easy to just place in the back of your car, then screw the legs on at home and voila! you've got a great side table! This little table is said to be the first piece of flat pack! It is selling for around $59.99 in US stores.
Knasjo Floor Lamp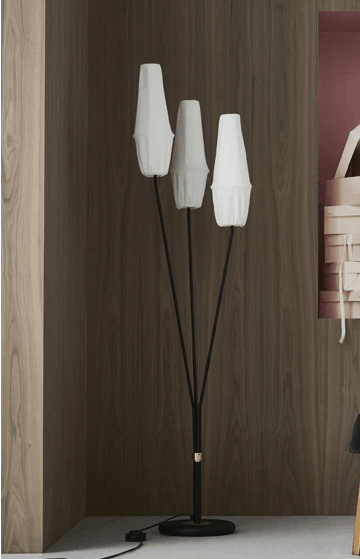 The Knasjo floor lamp is based on a floor lamp launched by IKEA in the 1950s, but brought up to date, and especially now using climate smart LED lightbulbs.
This floor lamp is a great piece for your room!
Ekenset Armchair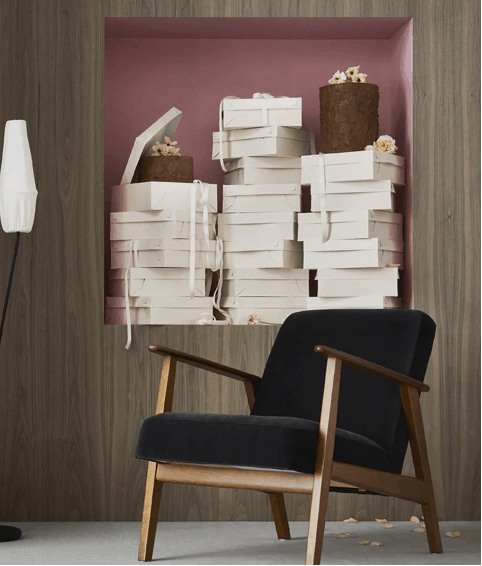 The Ekenset armchair is a beautiful looking piece of Mid Century design! It is inspired by 1950s Danish design and it comes in two shades of grey velvet.
Not just great to look at, this piece is just so comfortable you won't want to get out of it!
Tillplattad Tray and Valfyldd Bowl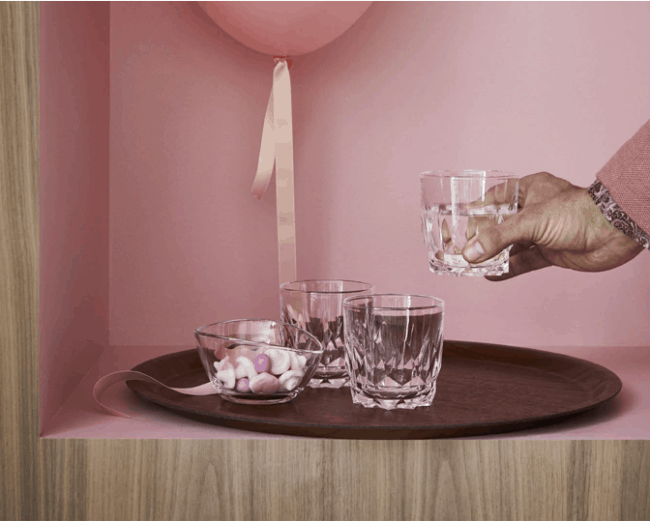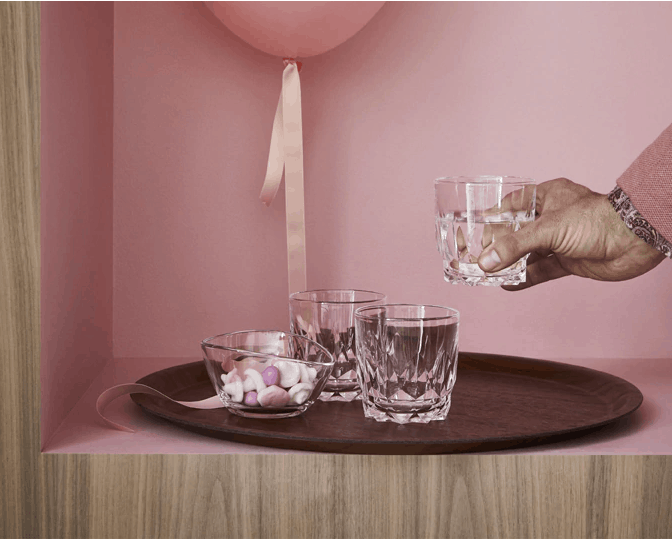 The tray is made from 100% recycled and laminated paperboard, a Mid Century look, but it has a modern take. The glass Valfyldd bowl is perfect for serving nibbles at your cocktail parties!
This set is just the perfect set for Mid Century style entertaining!
Stockholm Coffee Table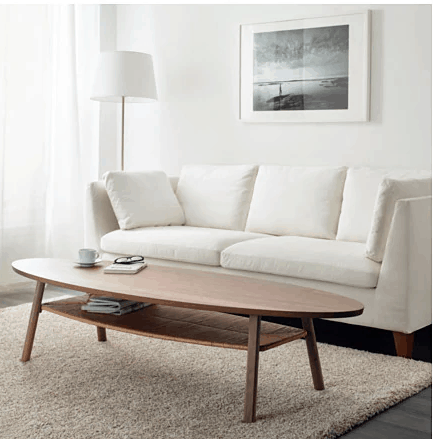 The Stockholm coffee table is the perfect piece of Mid Century modern! Looks so sleek, and is so useful also with the additional shelf for storage.
This coffee table is available all the time in IKEA's collection.
IKERO Armchair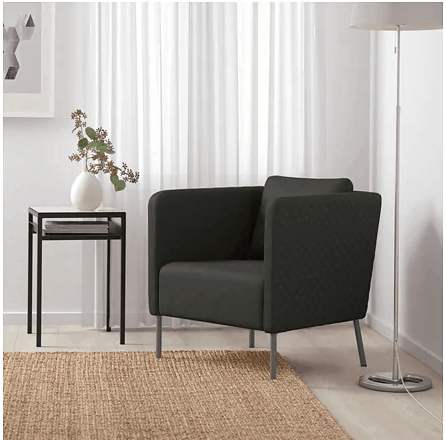 The Ekero armchair is a perfect piece of Mid Century style design. The back cushion is adjustable, and the high legs make it easy to clean underneath (and it looks cool!).
Stockholm Mirror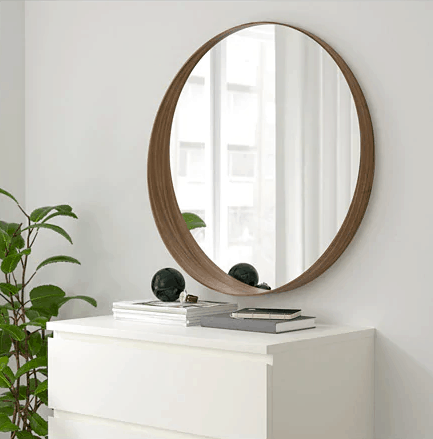 The Stockholm mirror is the perfect piece of Mid Century design. The walnut frame is so in keeping with decor of that era.
A great little thing about the mirror is also that the bottom inside part of the frame acts also as a shelf to store little items such as your makeup, perfume etc.
Satsumas Plant Stand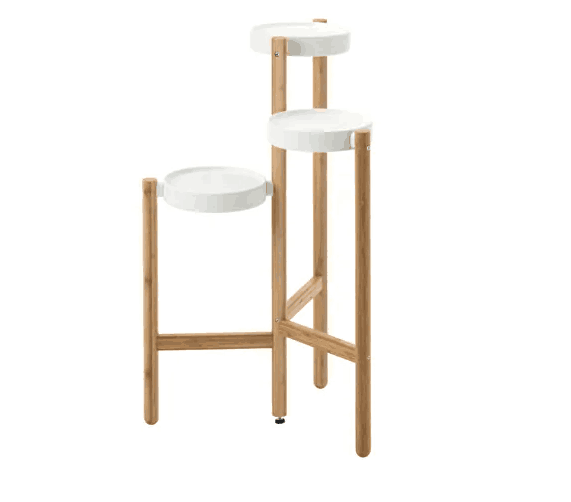 A great looking plant stand for any room in your home. It has such a retro look to it, and is a great place to display any plants you may have.
This plant stand is available all the time in IKEA's collection.
Malm Bed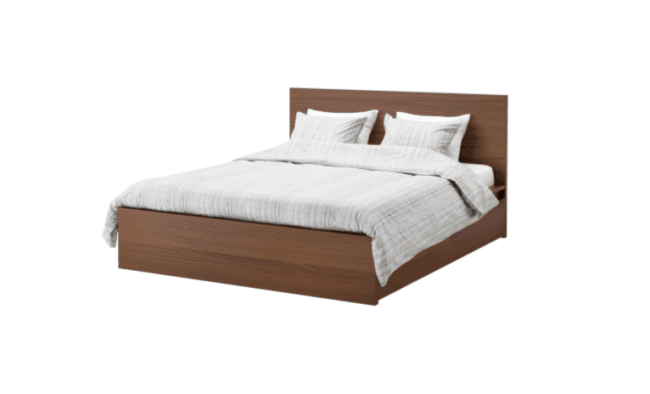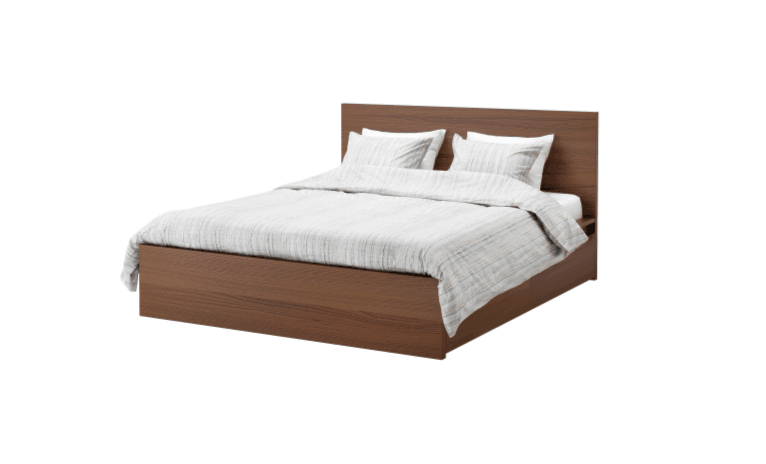 The Malm bed is not only sleek to look at and a great design, but it also has two awesome storage drawers underneath.
This is a beautiful piece of furniture for your home, with that great Mid Century vibe.
Related: The Best IKEA Bed Frame Hacks!
Vackert Candle Holder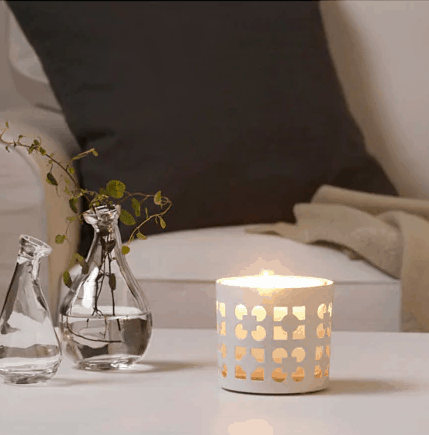 Such a cool looking candle holder, and it really comes into its own when it is lit and shining through the cut out patterns on the holder. This piece will add a Mid-Century touch to the rest of your room!
Fargrik Dinnerware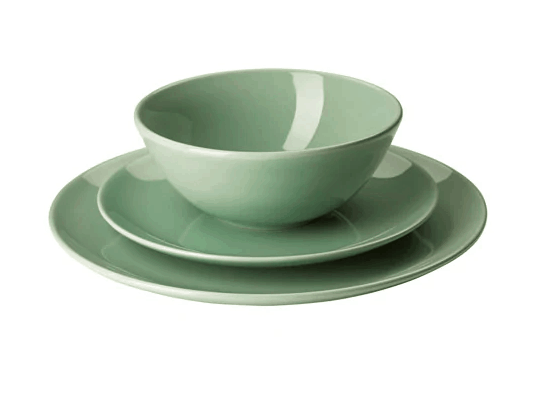 The green color of this dinnerware set evokes such a 1950s decor and mood. The set consists of plates, side plates and bowls. It is simple design, yet so Retro looking. It can be paired with other colors and styles of dinnerware.
Fanbyn Bar Stool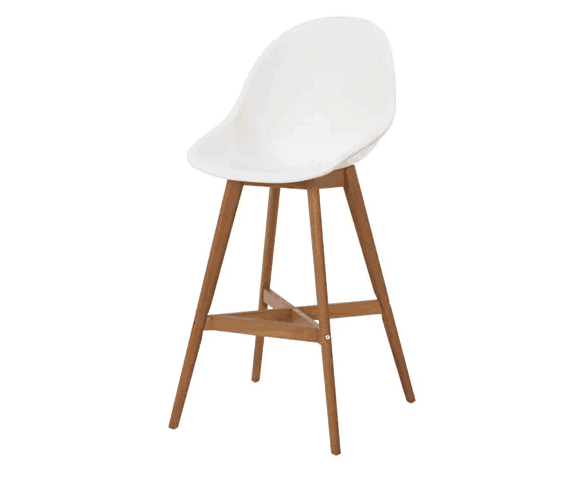 The Fanbyn bar stool has that sleek Mid Century look of being almost futuristic. The bucket seat makes it a perfect looking, yet comfortable piece of furniture.
Skogsta Bench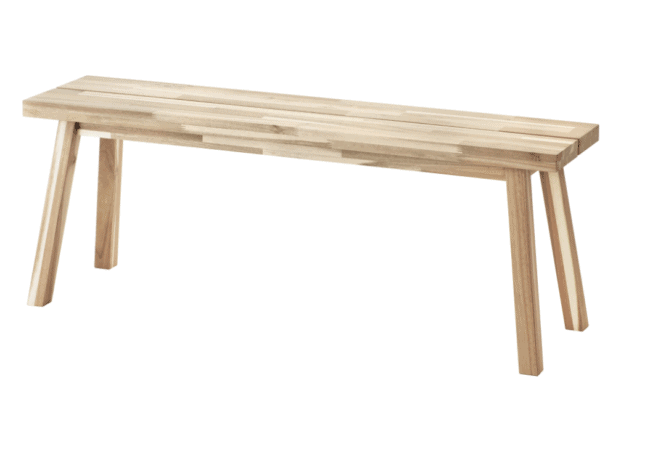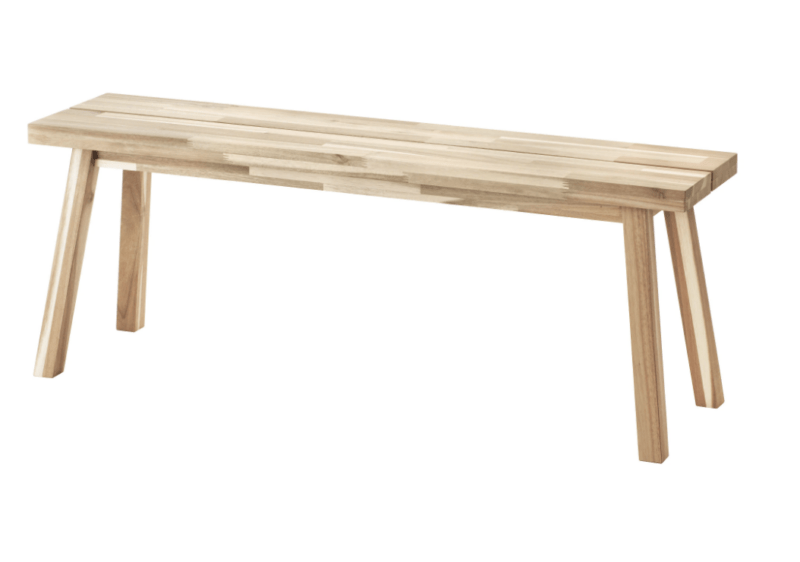 The Skogsta bench is a beautiful sleek wooden bench. It is a beautiful blend of wood colors, and it would work in any Mid Century style home design.
Related: DIY Upholstered Bench IKEA Hack
Barbar Tray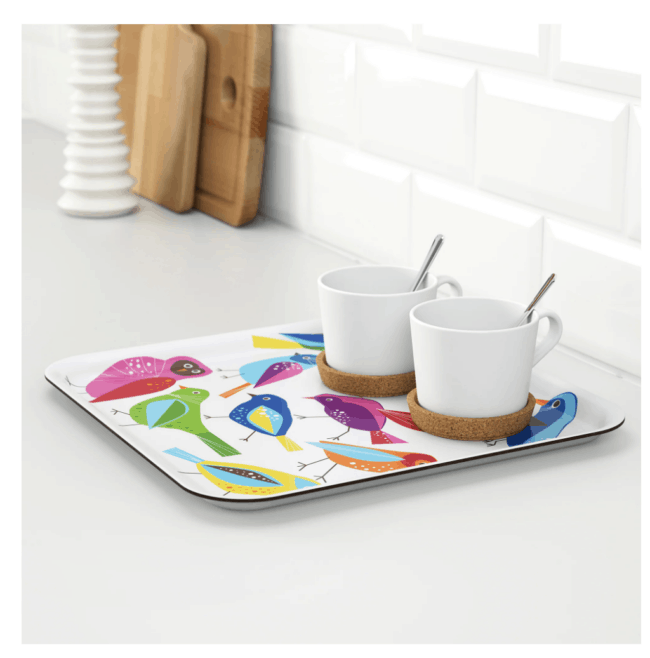 The Barbar tray is perfect for any Mid Century design. It features colorful pretty birds, and can really be a show stopper on any surface or table.
It sells for about $7.99 in IKEA Stores.
Glattis Coasters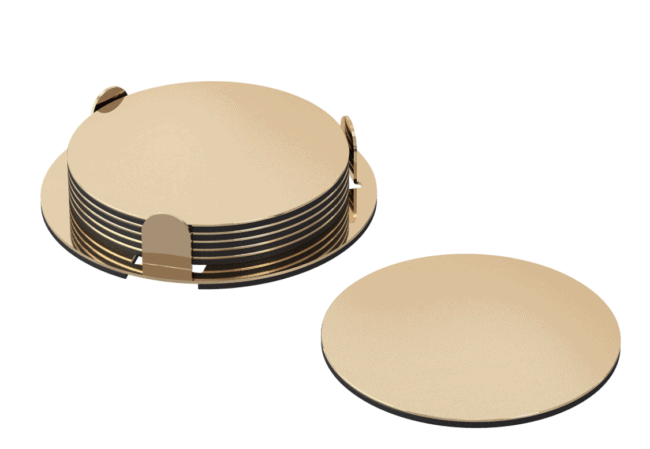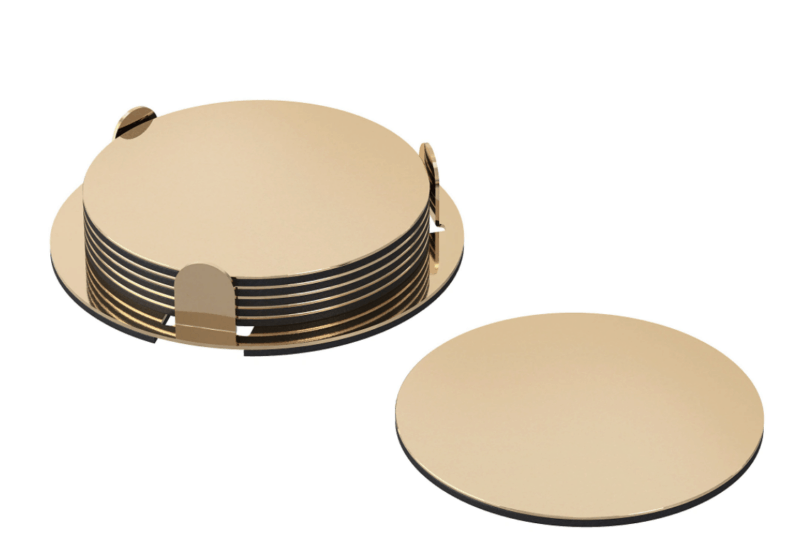 These gold Glattis coasters are the perfect Mid Century style accompaniment to your Mid Century home decor.
You could use them on your Mid Century style bar hacks! They would look great perched on any coffee table. They sell for around $7.99 for a 6 pack of coasters.
Torrild Rug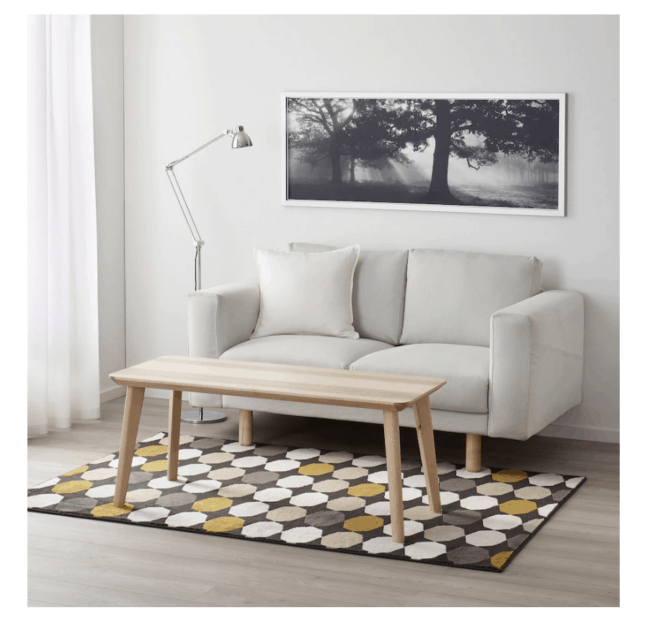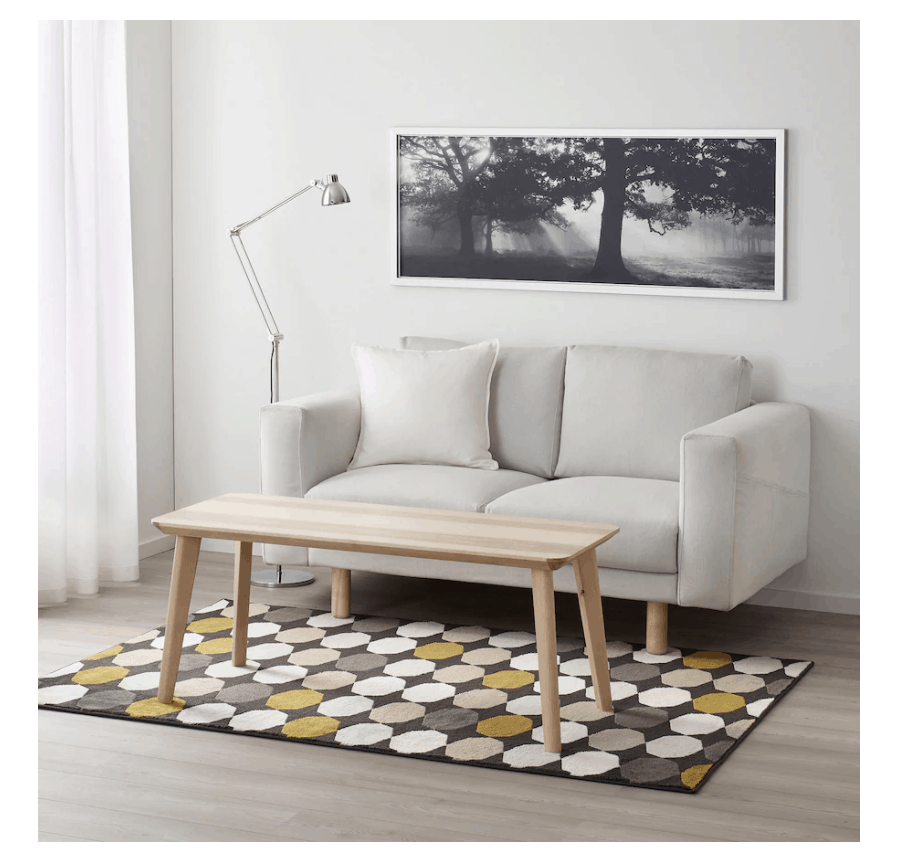 IKEA's Torrild rug is the perfect Mid Century Modern style rug for your home. It's bright bursts of color are so Mid Century.
It would look fantastic in your living room. It sells for around $49.99 in IKEA Stores.
Hope you enjoyed this round-up of IKEA Mid Century style items! If you love IKEA you may also like:
10 Products you don't expect to find at IKEA!
IKEA items that designers rave about
IKEA has brought out a new limited edition range of Vintage Mid Century style favorites from the 1950s and 1960s with their Gratulera collection.