Great Farmhouse IKEA finds for your kitchen
If you are looking for affordable farmhouse style items for your home, IKEA has a great selection of items that will fit perfectly into any farmhouse decor.
If you love farmhouse style for your home, IKEA may not be your first choice as a supplier and go to place of farmhouse style furniture and decor. But think again!
IKEA actually carries many items that are perfect farmhouse style for your home. Not only are these lovely farmhouse-style items, but they are also budget-friendly, and everyone has access to an IKEA (either in person or online).
So what exactly is farmhouse style? Farmhouse style means that your home, and the furniture and items in it, are cozy, relaxing, warm, and full of charm and character.
The whole look is supposed to look back to a simpler time, with simple yet practical and useful products and items. A lot of traditional wood is used in farmhouse design, as is a lot of white.
If you were to walk into a farmhouse kitchen you would expect to find somewhere inviting, warm and cozy, a kitchen that is used not just displayed/on show.
Items used in a farmhouse kitchen are practical and simple. No outlandish colors or modern sleek design is found in a farmhouse kitchen. But the simplicity, warmth and charm of items found in a farmhouse kitchen is reassuring, practical and comforting.
Utensils work simply as they should. Decor is simple yet practical. Colors are relaxing, calm and reassuring.
Here is a guide to all the farmhouse-style items that I have found in IKEA for your kitchen! There are many more, and I hope to bring you more and more posts as I discover great things at IKEA!
The pieces featured below incorporate the simple yet beautiful wood look of farmhouse style – wooden counter tops and kitchen utensils such as spoons and rolling pins. Simple white pitchers and serving dishes, and glass, which always goes so well with farmhouse style decor.
Head to your nearest IKEA to purchase these great pieces! Or of course you can always order online.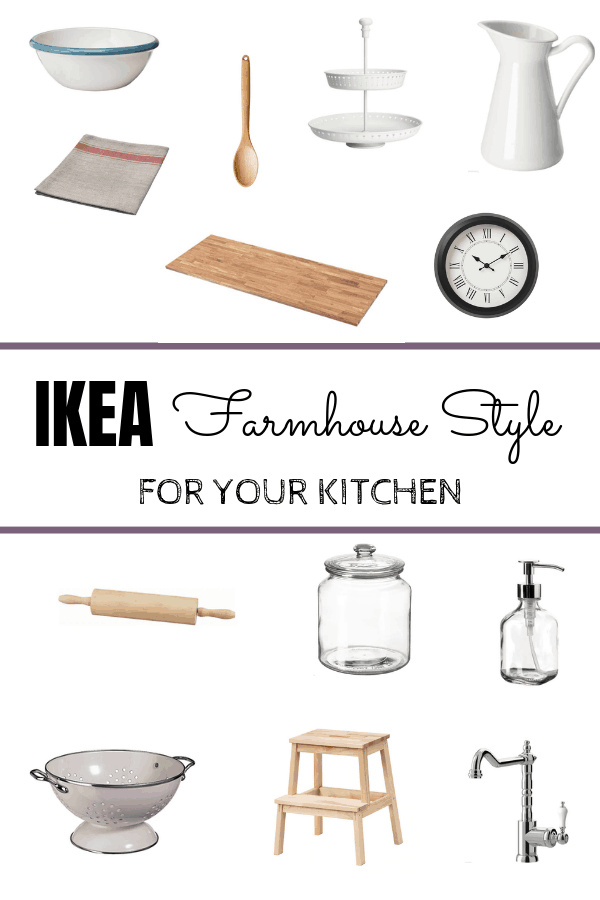 IKEA FARMHOUSE STYLE ITEMS FOR YOUR KITCHEN
Here is a complete list with links to the relevant IKEA sales page for all the things featured in this post (scroll down the page for more detailed descriptions and full photos of all products in one place)
Vardagen Clear Glass Jar with Lid
Bestaende Dish Detergent Dispenser
Here are all the products in full, complete with photos:
Finstilt serving bowl. Off-white with a blue rim. Perfect for a large salad, for bread, or even as a fruit bowl. I love the simplicity of this bowl. The white is a pure color, and with the blue trim adding beauty and interest, it is still a practical simple bowl.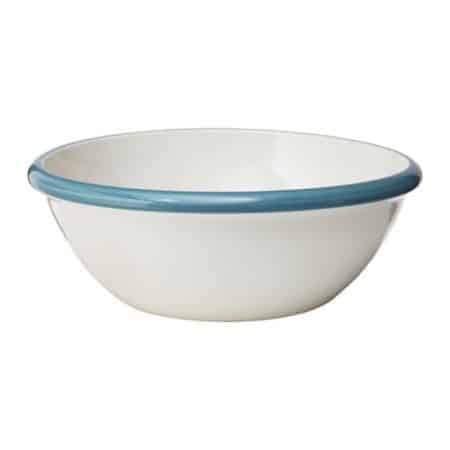 Garnera Serving Stand. Two tier, white. This can be used in your kitchen to store fruit, food or even utensils, or you can use it as a simple cake stand.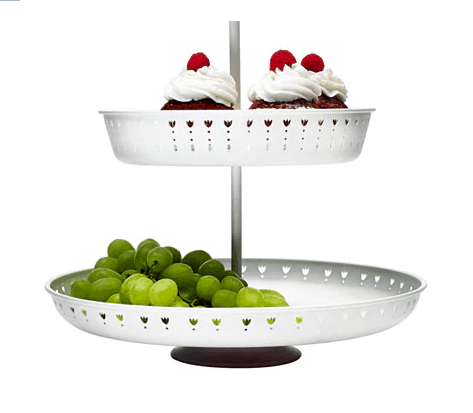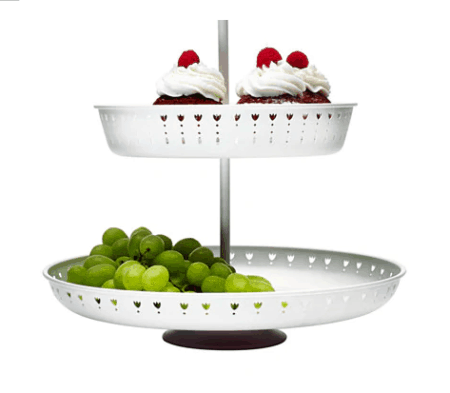 Gemak Colander. Off-white with chrome. This is such a beautiful traditional looking colander. It is sturdy and easy and simple to use, as kitchen equipment should be. There is such beauty in seeing this colander hanging simply on a wall!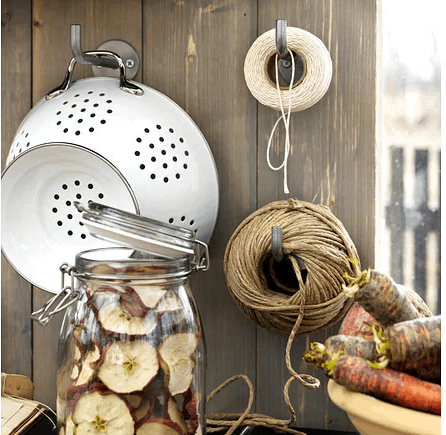 Verdagen Clear Glass Jar with Lid.
Clear glass jars are so useful in any kitchen or home, but especially useful and pretty in a farmhouse style kitchen. You can use storage jars to store food, or even your cookie cutters. These jars are so pretty they can just let set on any counter-top to add style and elegance.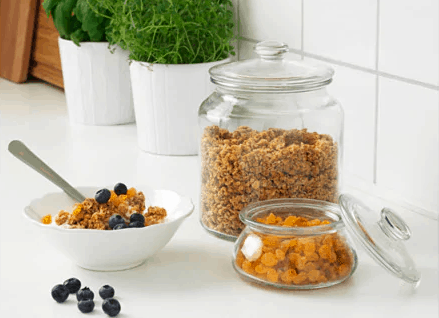 Sockerart White Pitcher. Can also be used as a vase. A simple sleek and beautiful pitcher. Can be used for water, or just for decoration. It also makes a beautiful simple decorative vase for flowers.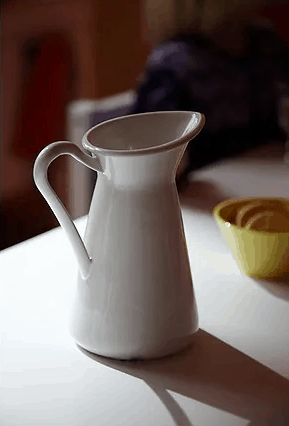 Magasin Rolling Pin. A very traditional looking wooden rolling pin. Every kitchen needs a wooden rolling pin! This is the classic wooden rolling pin design.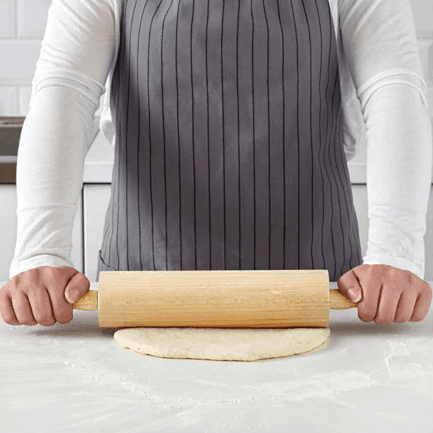 Verdagen Dish Towel. The natural colors of this dish towel speak warmly of a farmhouse kitchen.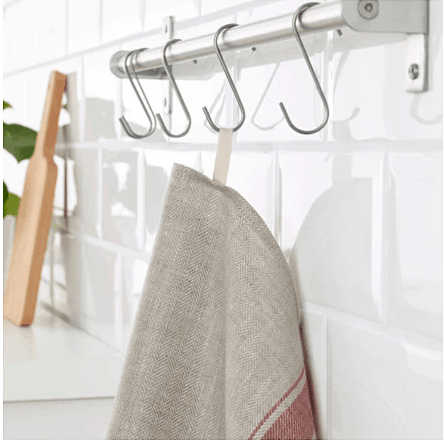 Bestaende Dish Detergent Dispenser. Clear glass and chrome. A pretty and simple way to make your kitchen sink look more stylish and warm. Can be used for dish detergent, or for hand soap at the sink. You could also use these dispensers to store condiments and more.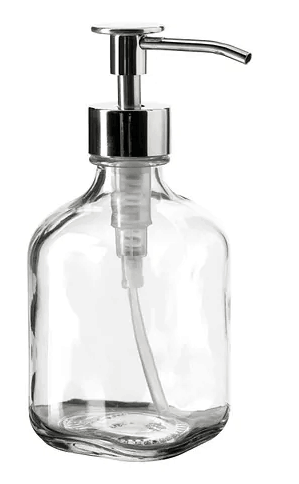 Hammarp Oak Wooden Countertop. Natural solid wood beautiful counter tops. These wooden counter tops give off such a warmth in a kitchen. They are so easy to keep clean and prepare food on. They look absolutely beautiful against white cabinets.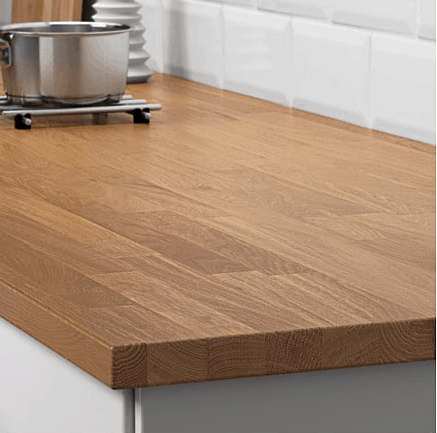 Glittran Kitchen Faucet. Chrome plated. A beautiful traditional looking faucet for any farmhouse style kitchen.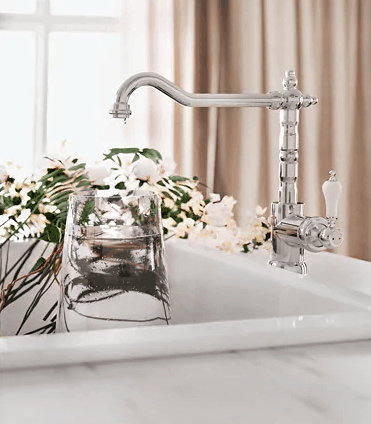 Ingolf Bar Stool. With backrest. Comes in black or white. A simple, yet stylish bar stool that will look great in a kitchen.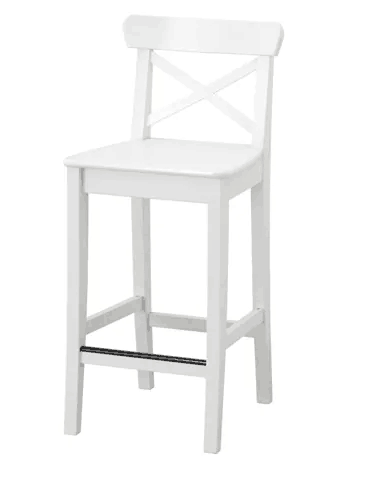 Ullamaj Chair or Stool pad. Beige & Black or White & Red. Use it on the Ingolf Bar Stool above, or place it on any kitchen chair.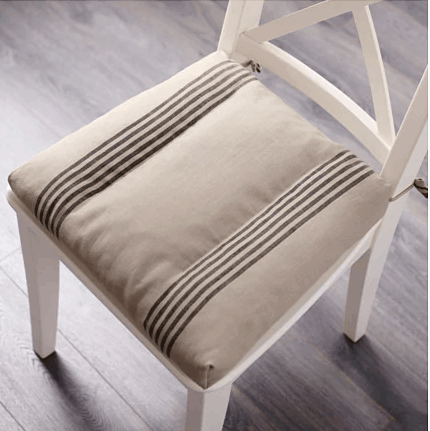 Rort Wooden Spoon. Round beech wooden spoon, very traditional looking and incredibly useful. Simple but so useful design, and every kitchen needs numerous wooden spoons.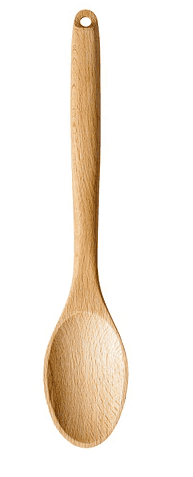 Related: DIY Wooden Painted Salad Servers Hack
Nuffra Wall Clock. Simple black and white design, with traditional Roman numerals. Will look perfect on any wall.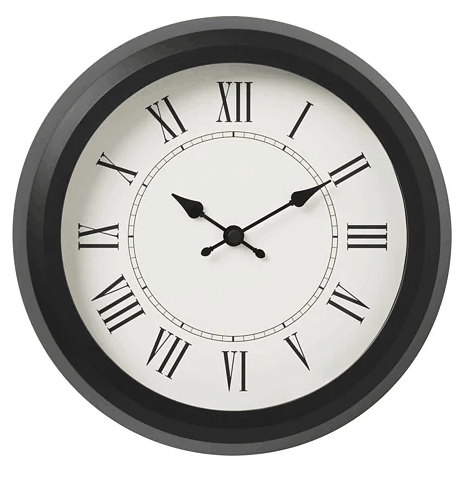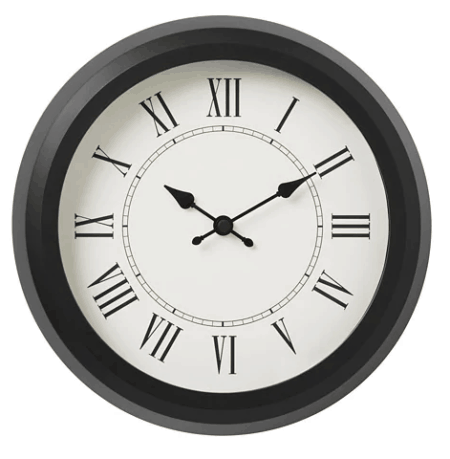 Knagglig Pine Storage box. Can store a heavy load and be used in your kitchen, pantry or anywhere in your home. These can also be painted if you wish to have different colors.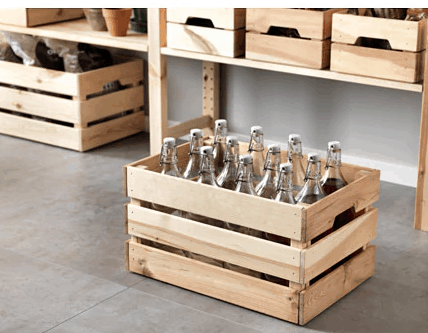 Bekvam Birch Step Stool Can we used in its natural birch look or can be painted any color of your choice.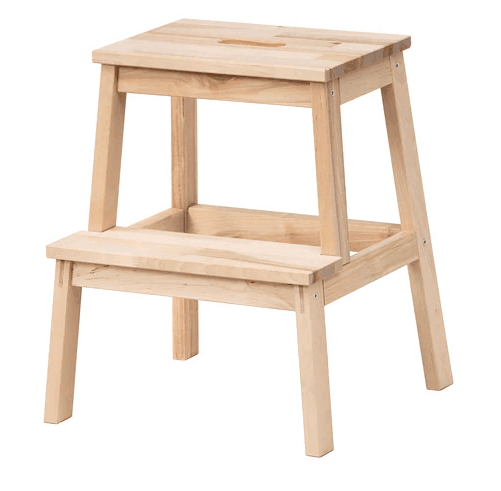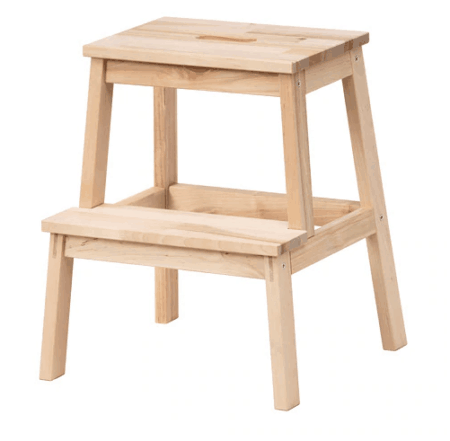 I hope you loved this round-up of IKEA farmhouse style items for your kitchen! There really are some truly beautiful items here that can be found easily and inexpensively at IKEA.
IKEA has many farmhouse style items that will fit perfectly, and look beautiful in your home!
Posts you may also like:
14 great IKEA hacks for your kitchen
IKEA items that designers rave about
Simple cooking routines to save you time