15 Organizing projects using Washi Tape
Washi tape is such a great product and can be used to make all kinds of things, especially crafts and DIY projects. But it really works well in many organizing projects that you can do to get your home and self organized!
Here are 15 great organization projects that use washi tape, that will get your stuff organized in no time! Organize your things all around your home inexpensively and easily!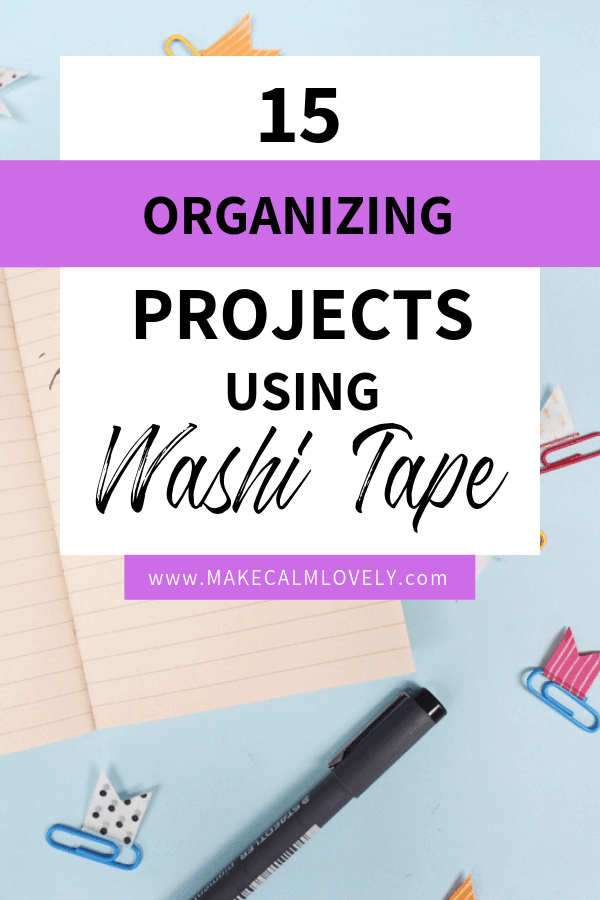 This post contains affiliate links. View my disclosure here.
Washi Tape Cord Organization
You know how crazy it can be in your home with all those jumbles of cords bunched up together and you just can't figure out which cord goes to which appliance? Well this organization project using washi tape will take the frustration out of that particular problem in your home! See the full DIY here at Landeelu.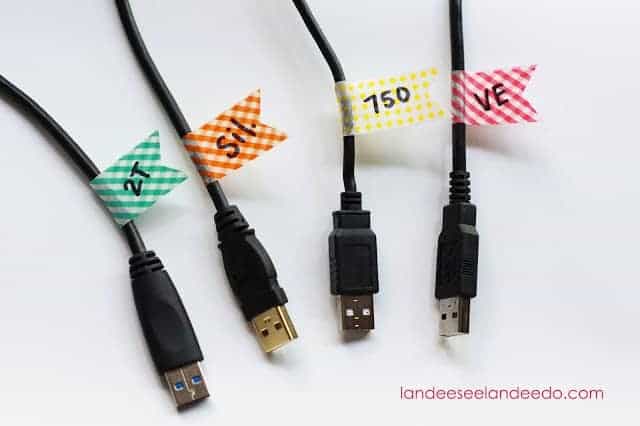 Customized DIY Page Dividers
Divide your binder sections and make your binders and folders look so much prettier with these customized DIY page dividers! Get the full tutorial here from Washi Tape Crafts.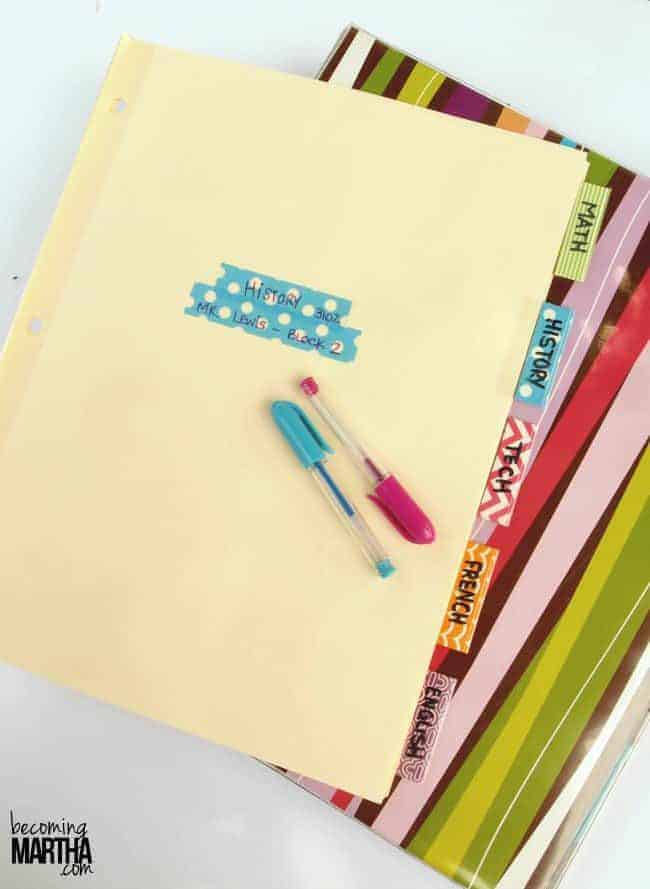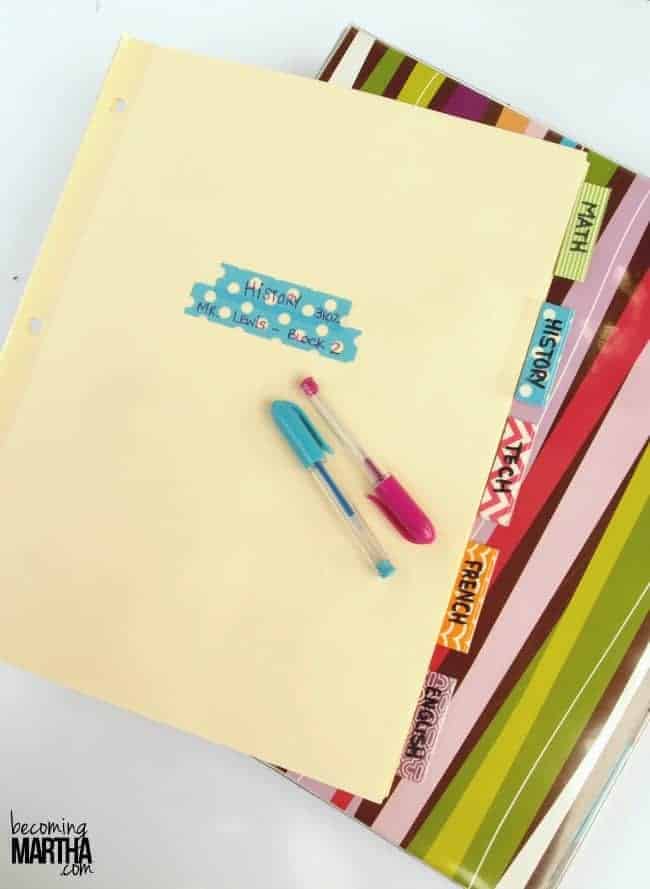 Photo: Becoming Martha.
iPhone Organizers
If you have numerous family members with iPhones, or various Apple chargers for different devices, they all look the same and it can be hard to tell them apart. This DIY tutorial shows you how to decorate the chargers so they stand out and help you get more organized.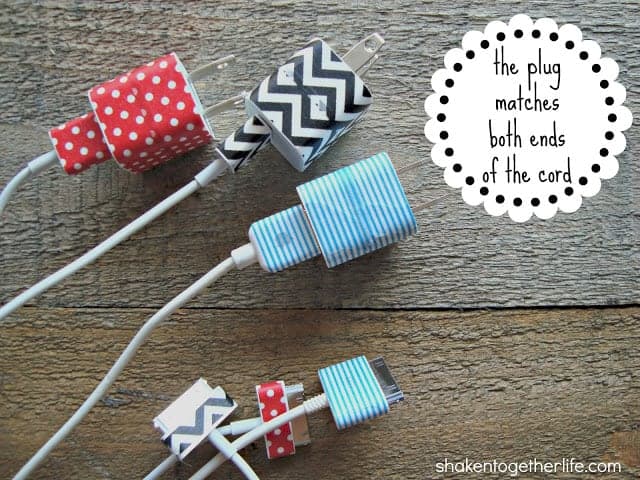 Photo: Shaken Together Life


Washi glass jars
Reuse and recycle your glass jars with washi tape. Those prettied up jars can then be used to store absolutely anything you need to around your home. Get the full DIY here from A Bubbly Life.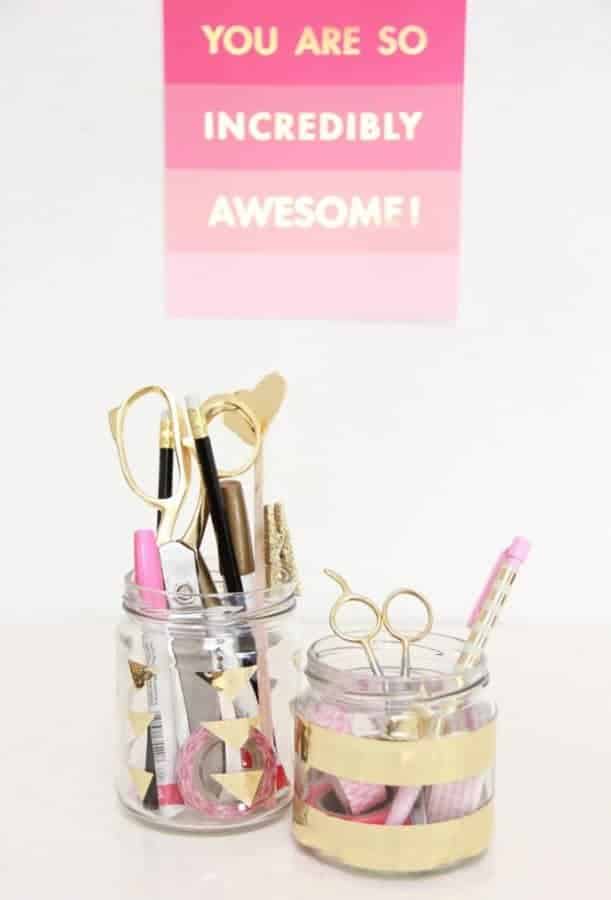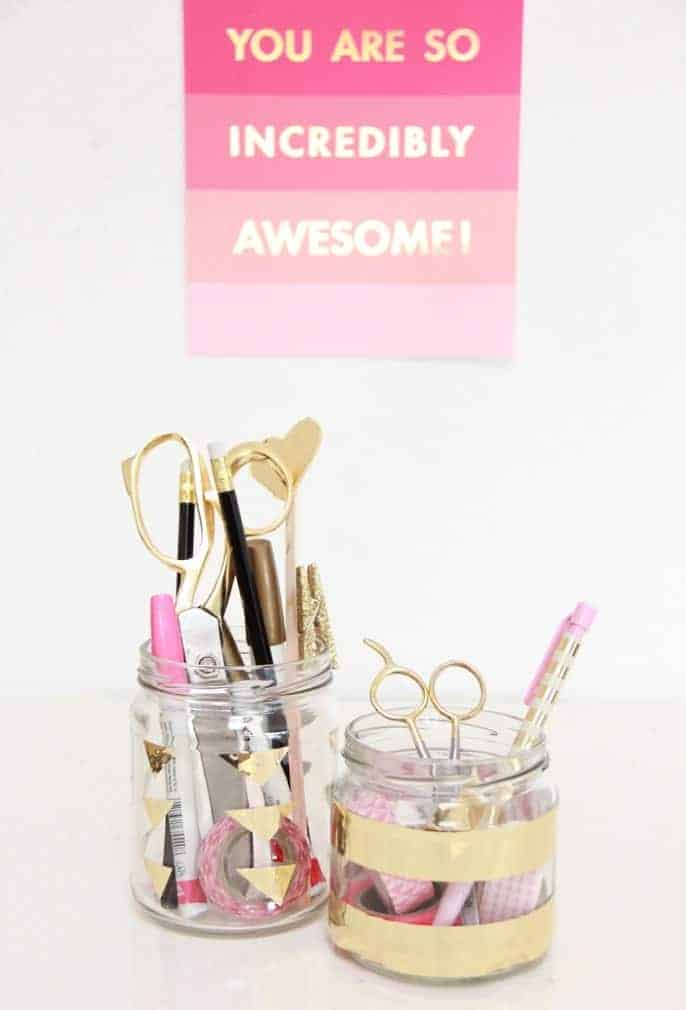 Photo: A Bubbly Life
Decorated Storage Crates
Decorate storage crates with washi tape to create pretty and perhaps even color-coded storage crates for getting your home organized. Get the full tutorial here from Design Improvised.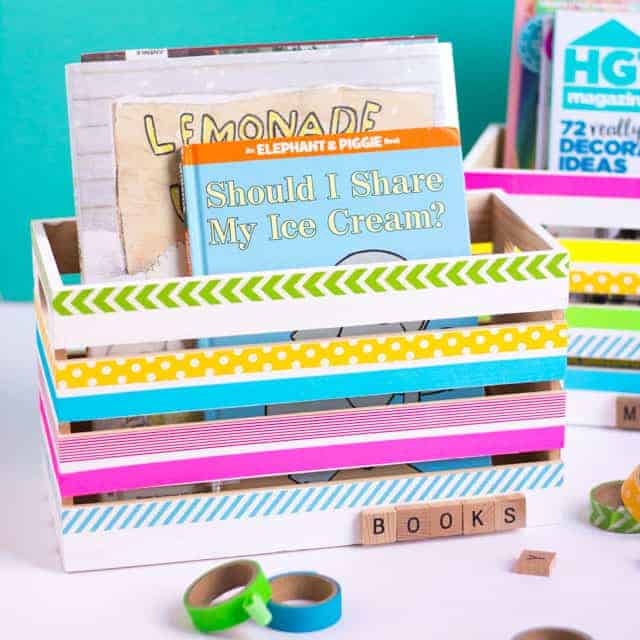 Photo: Design Improvised
Organize your Planner
Washi tape is great for organizing your planner, and making it look pretty at the same time. Use washi tape in your planner to make special occasions such as birthdays stand out, mark out things such as vacation time in a certain washi tape etc.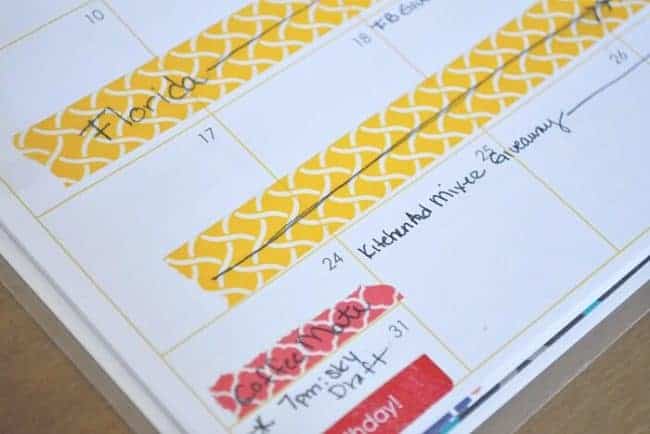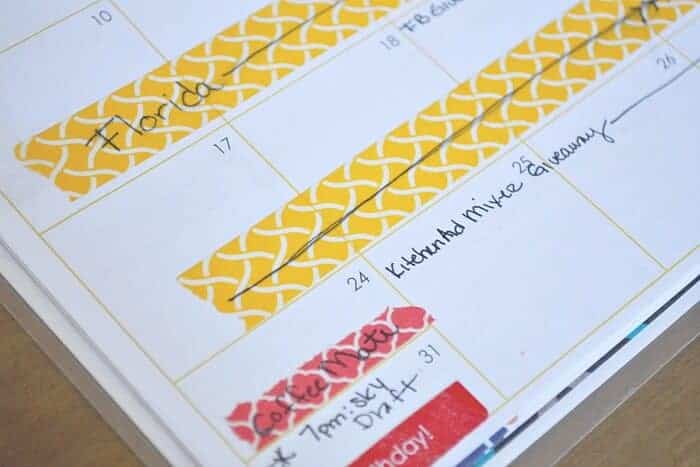 Photo: The LoveNerds.com
Create color coded and decorative notebooks
If you are using notebooks to get organized, washi taping them with various patterns and colors, an differentiate all your notebooks from each other. At the same time you are making those notebooks so pretty to look at and use! See the tutorial here from Lia Griffith.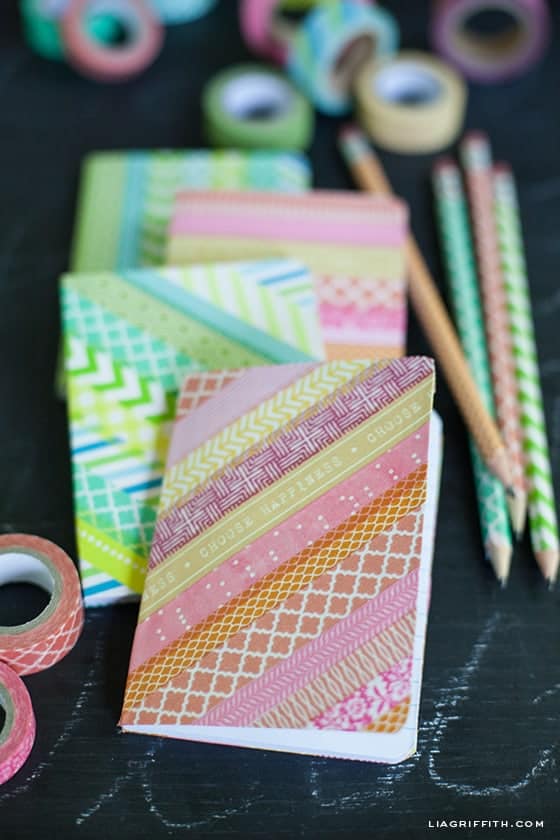 Photo: Lia Griffith.com
Create pretty labels for all your stuff
You can easily create really pretty labels using washi tape. Just cut off the size label you need, stick it where it needs to go and write on it!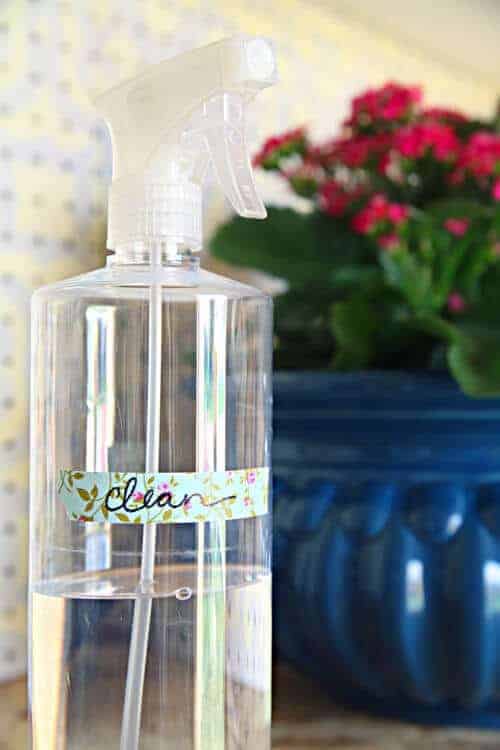 Photo: I Heart Organizing.com
Dry Erase Frame
A dry erase frame is such a useful notification/reminder system for your home. Get the tutorial to make this great Washi Tape Dry Erase frame from I Heart Naptime here.


Wall Calendar
Make a simple, yet so effective, wall calendar with washi tape. Just mark out the calendar on the wall first in pencil, then stick the washi tape where you need to to make it into a great calendar.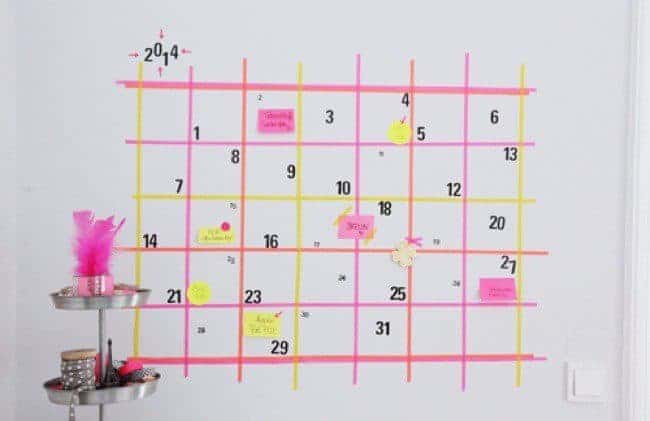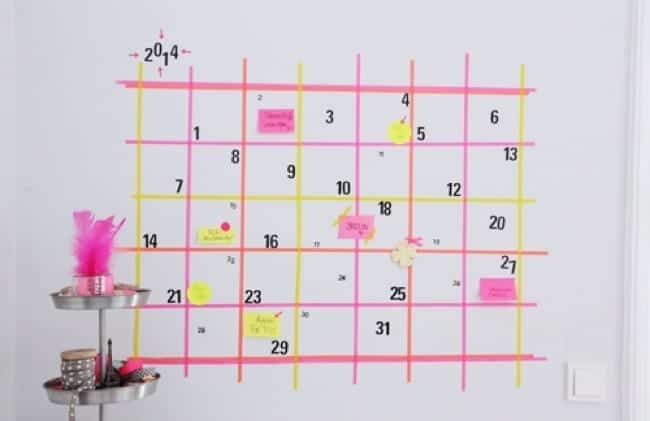 Source: Decoesfera
Organize all your files
Organize your files beautifully and fabulously with washi tape! See the tutorial here from Chippa Sunshine.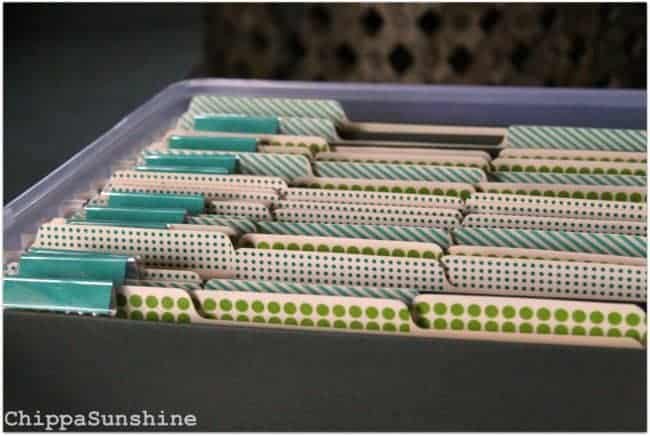 Photo: Chippa Sunshine
Organize your paperwork with paperclip flags
Keep all your paperwork organized and where you can find it all by using these DIY paperclip flags, using washi tape. See the tutorial here from Paper & Pin.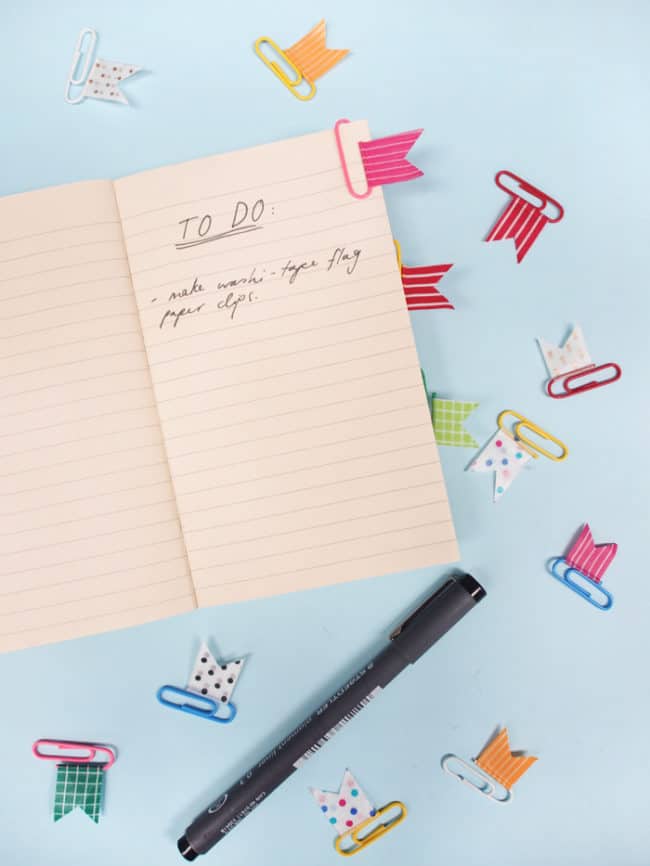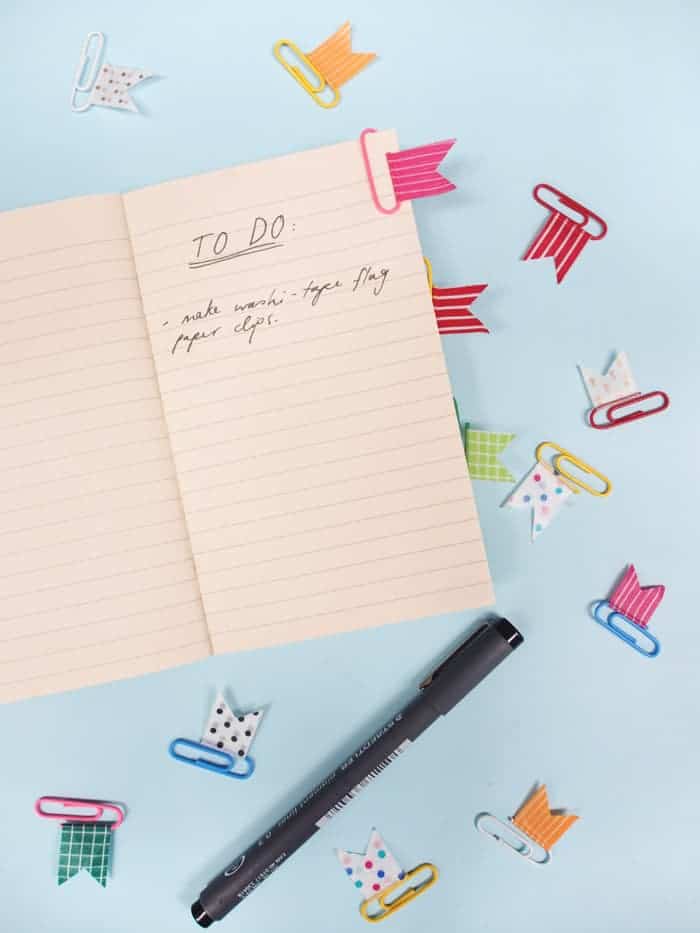 Photo: Paper & Pin
Organize your Keys
Use washi tape on your keys to make each key stand out, especially if you have a lot of keys. No more standing on the doorstep for ages trying to figure out which key is your door key!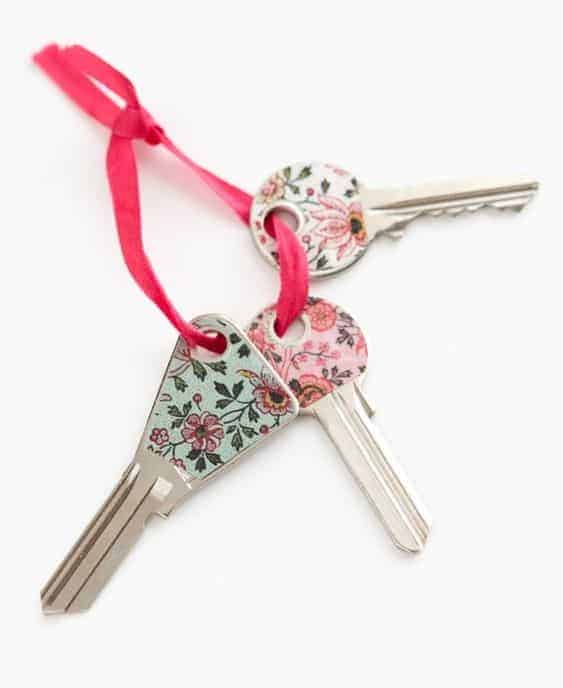 Source: Pinterest
Washi tape cords
Another idea for organizing your cords with washi tape. This idea wraps pretty washi tape all around the cords, to make them easy to find and identify, and they look pretty too! See the information here from Design Love Fest.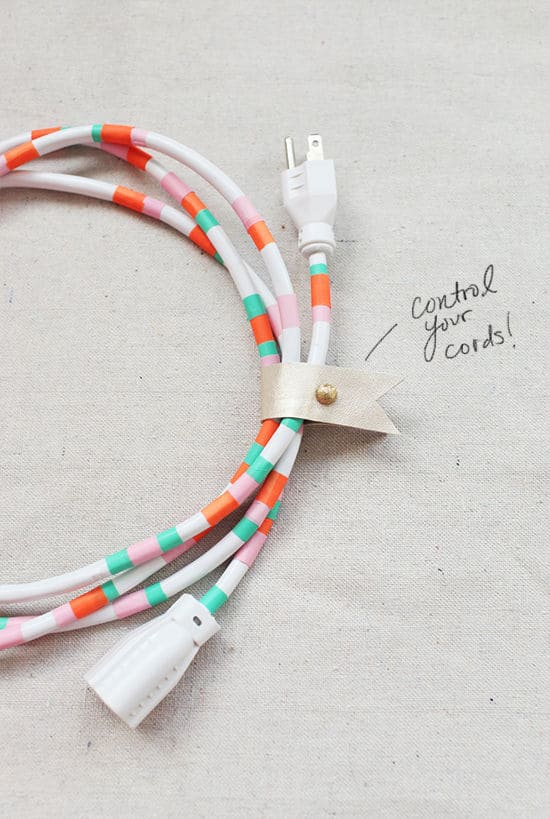 Photo: Design Love Fest
Plant Markers
Make these plant markers with tape and clothespins. See the video below!
Washi tape is such a great project for so much, including these great projects that will get you and your home organized in no time! (and prettily too!)
You may also like these organizing posts:
20 incredibly useful organizing & storage products that cost under $10!
How to use a daily planner effectively
24 Chore chart ideas for your kids & family