IKEA Snudda Lazy Susan Hacks
The IKEA Snudda Lazy Susan is the perfect inexpensive piece of kitchen and dining equipment. But you can use it for so much more than just a lazy susan!  See these 11 great DIY hacks using the Snudda
One of the things I do when walking around IKEA is to glance at every item and see if it can be hacked!  
Recently on one of my IKEA shopping trawls, I came across the Snudda Lazy Susan.  IKEA's Snudda lazy susan is a light wood lazy susan turntable that is quite beautiful in its simplicity.
In case you don't know what a lazy susan is, it is a turntable that is used for easy access to items. Lazy susans are great for corner cabinets for instance where you cannot reach everything at the back. Instead of trying to reach an item you just turn it and revolve it.
A lazy susan also makes a great serving piece – because it can be turned easily it is accessible to everyone wherever they are sitting. This makes it perfect for serving snacks and treats.
To me lazy susans are just so retro!  They are so mid century in design and use.  The IKEA Snudda is such a great versatile inexpensive piece. 
It looks lovely in its simplicity already as a lazy susan – with the basic Scandi style light wood. But it can also be turned into so much more with clever DIY hacks.
Check out these 11 great hacks and uses for the IKEA Snudda lazy susan!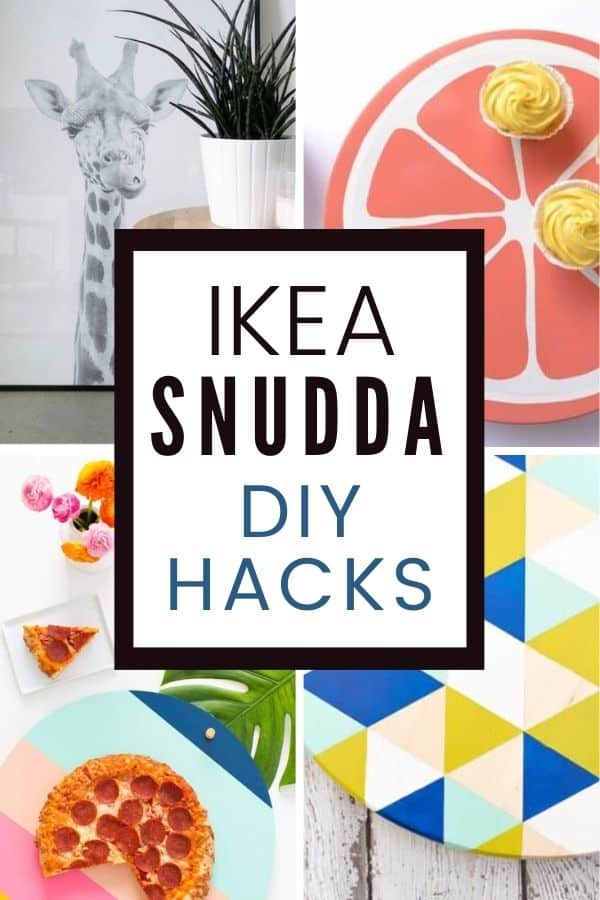 Snudda Lazy Susan Cheeseboard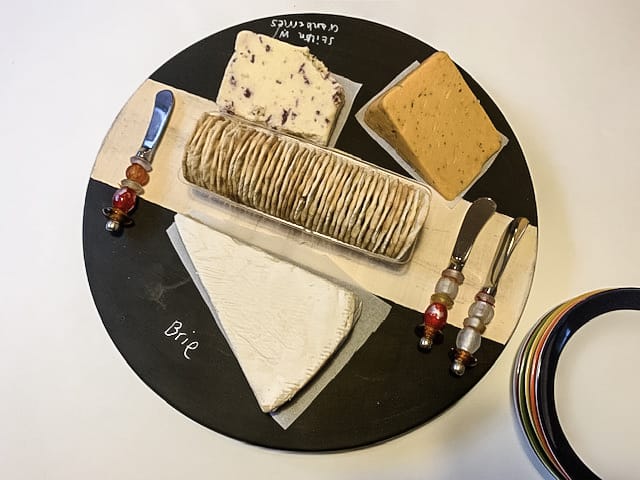 A cheeseboard is one of those items that you want to make easy to access. Especially if you are placing it out at a party, you want your guests to not have to lean over and walk around to get to the cheese that they want to cut a piece of.
A lazy susan is absolutely ideal for a cheeseboard. You can turn it around, reach all the cheeses on the board, and also it is large enough to keep your crackers or bread on there too.
See here for my Snudda Lazy Susan Cheeseboard hack!
Retro Lazy Susan Hack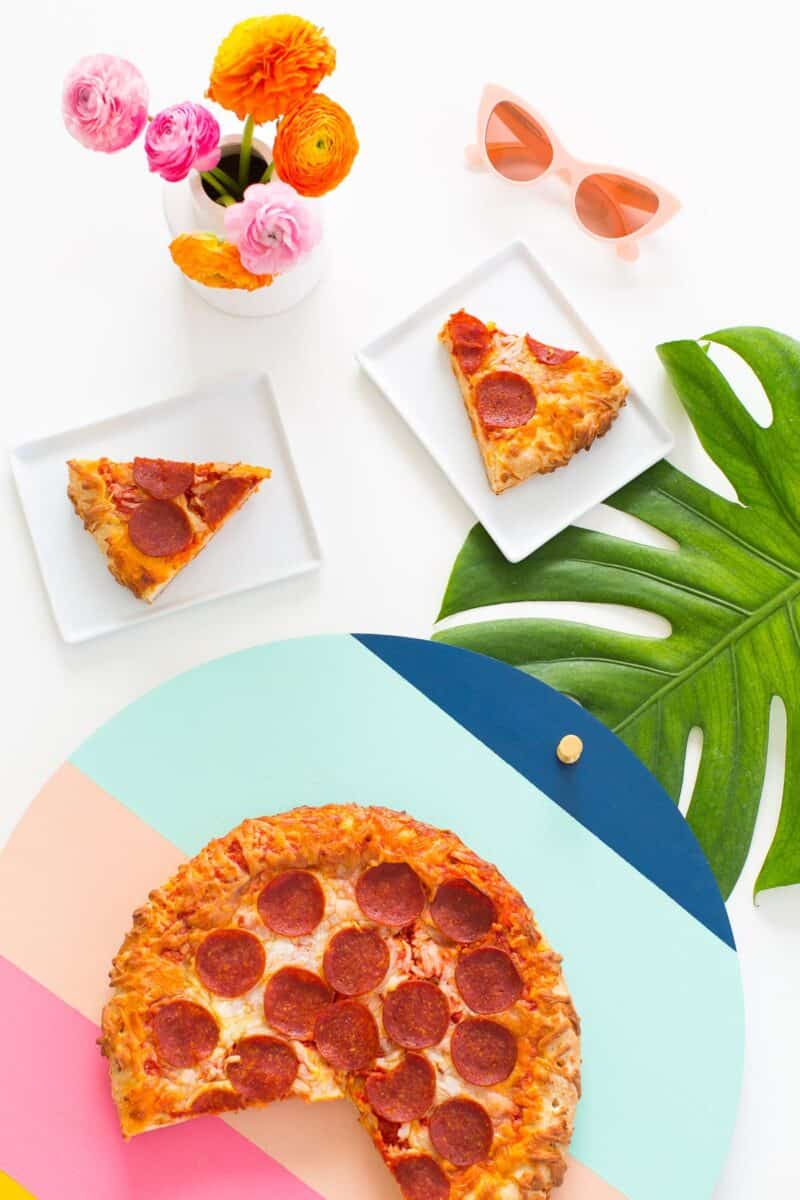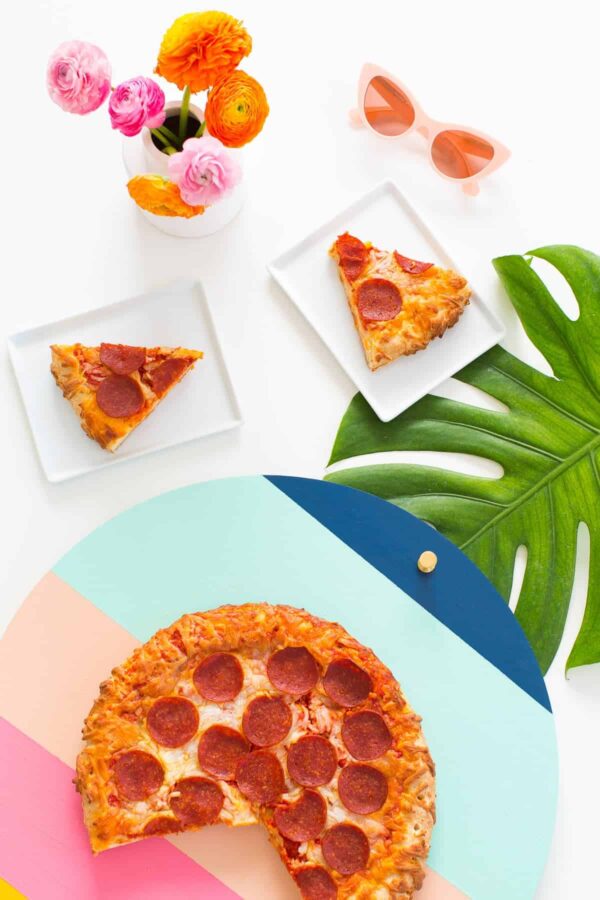 This lazy susan hack isn't especially using an IKEA Snudda lazy susan, but you could use the Snudda for this easily. In fact by using an IKEA Snudda lazy susan you will make this hack much easier to do.
Make a gorgeous retro colored rotating board with this hack. As you can see it is perfect for serving food such as pizza. You can see the hack here.
Related: Bar Cart DIY IKEA Hack
Citrus Fruit Lazy Susan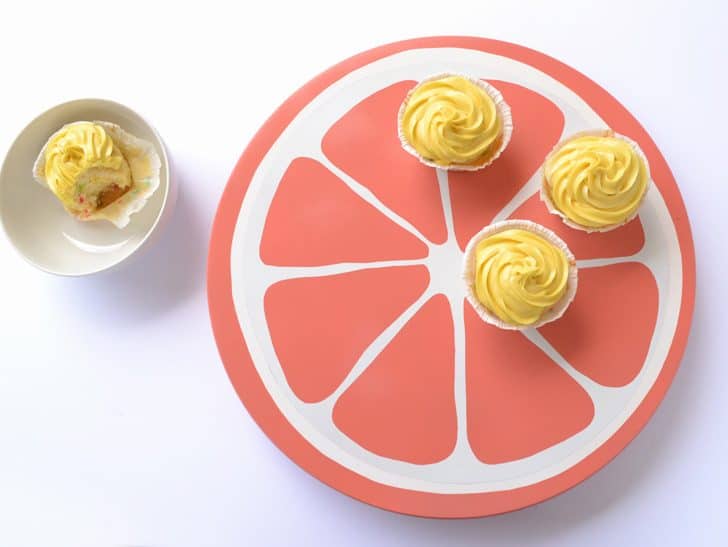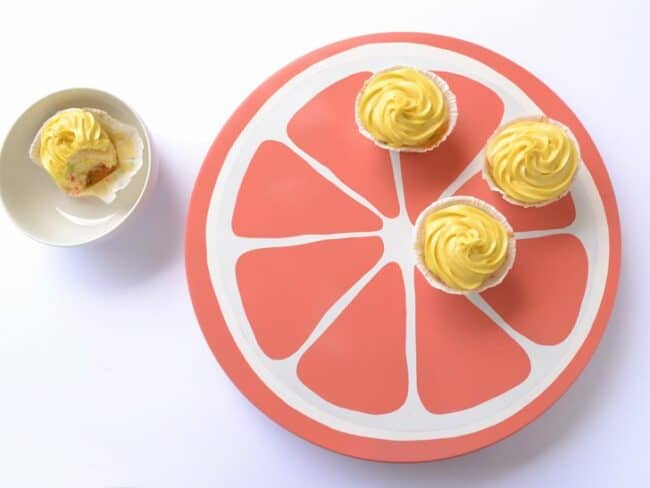 For another fun and colorful lazy susan, try this Citrus Fruit Lazy Susan DIY Hack.  This makes a gorgeous colorful rotating serving board, that is perfect for every occasion.
This is a really fun DIY project to do too, and this will take pride of place in your kitchen! You can see the hack here.
Geometric Painted Lazy Susan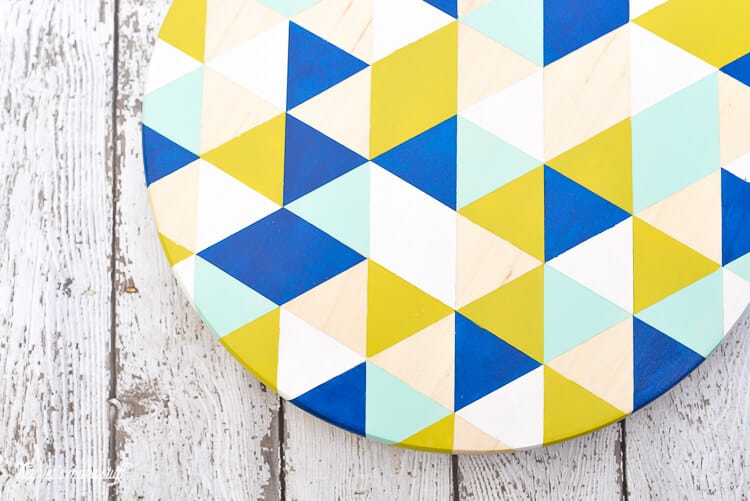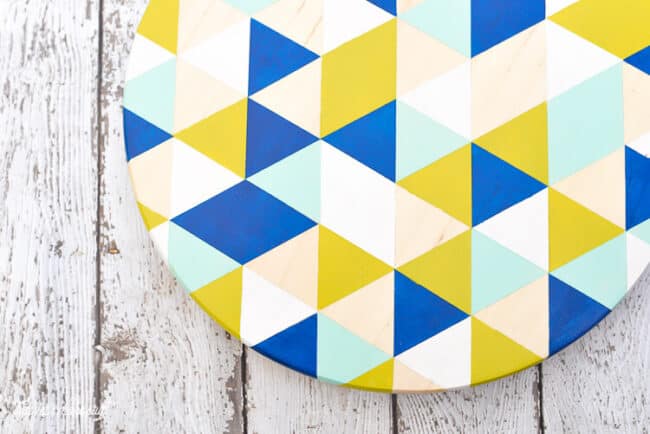 This beautiful geometric painted lazy susan was created out of the IKEA Snudda.
As you can see it makes a beautiful and useful centerpiece for any table and kitchen.  The colors are gorgeous and make the piece really stand out. You can see the DIY for this right here.
Lazy Susan Table Hack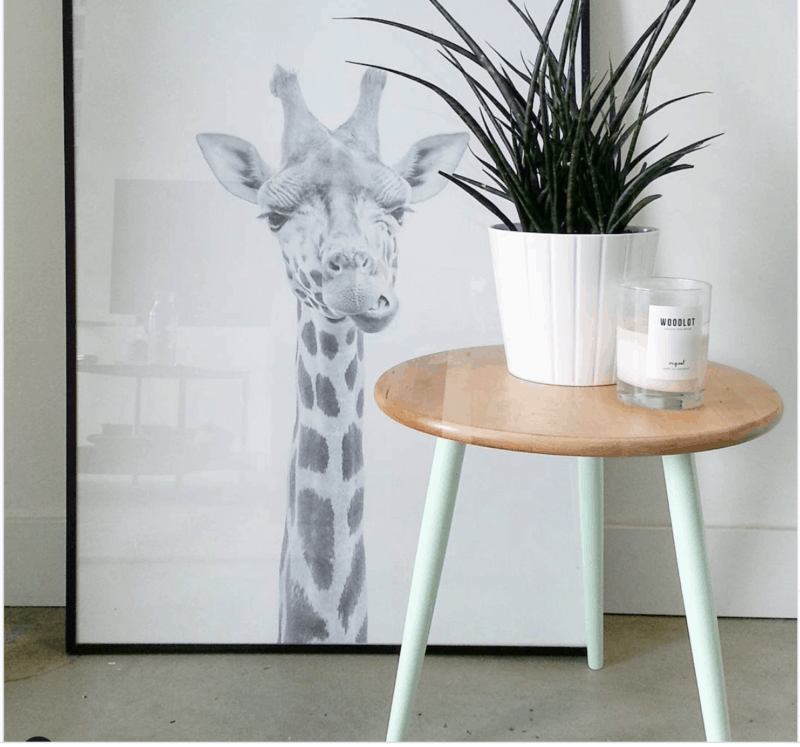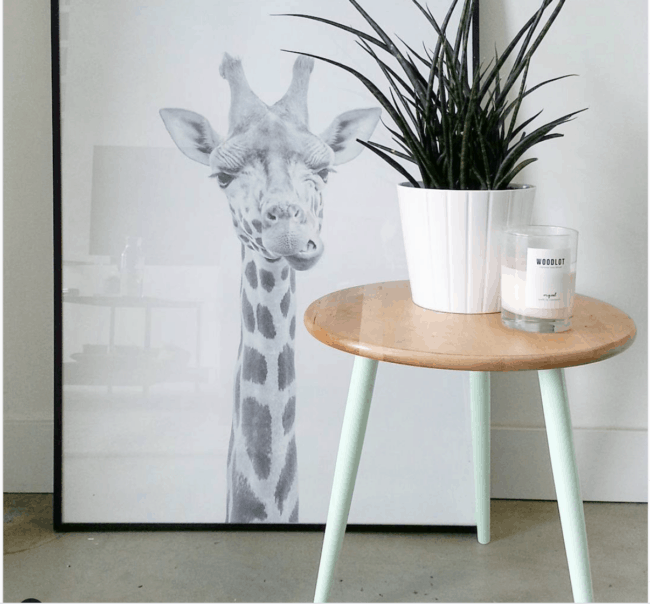 This amazing hack takes the IKEA Snudda lazy susan and by putting legs onto it, turns it inside an amazing side table! You can see the hack here on Instagram.
Snudda Cat Tree
Cats love to climb, and creating a 'cat tree' in your home will give them hours of fun.  
The IKEA Snudda lazy susan is actually used in this hack to create the perfect cat tree! This tree uses 3 of the lazy susans and creates something really quite spectacular! You can see the hack right here.
Related: IKEA DIY Hacks that make Perfect Gifts
Lazy Susan Game Board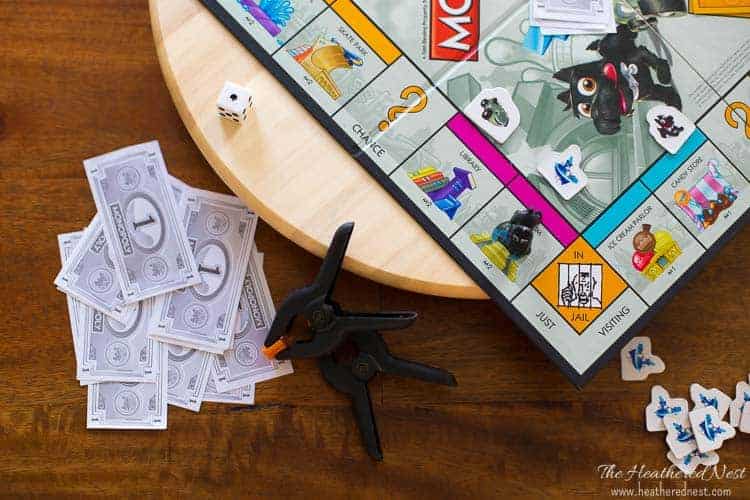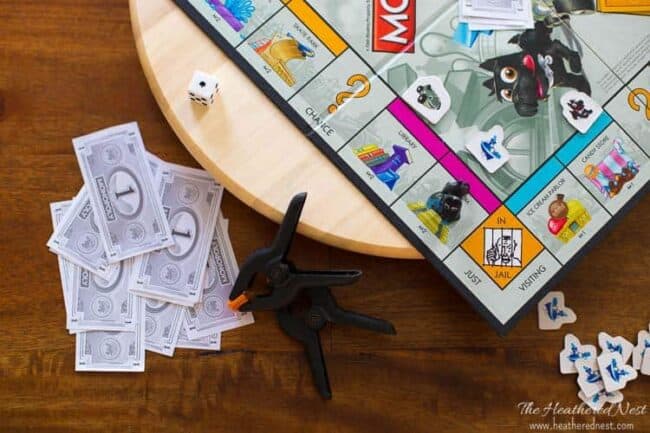 A very unique idea for a lazy susan is to create a game board.  When you are playing a family game there is nothing more useful than a way to turn the game board around, so that everyone can access it.
Jump in the IKEA Snudda lazy susan! This creates the perfect game board for all those fun family game events! See the hack right here.
Mid Century Style Plant Stand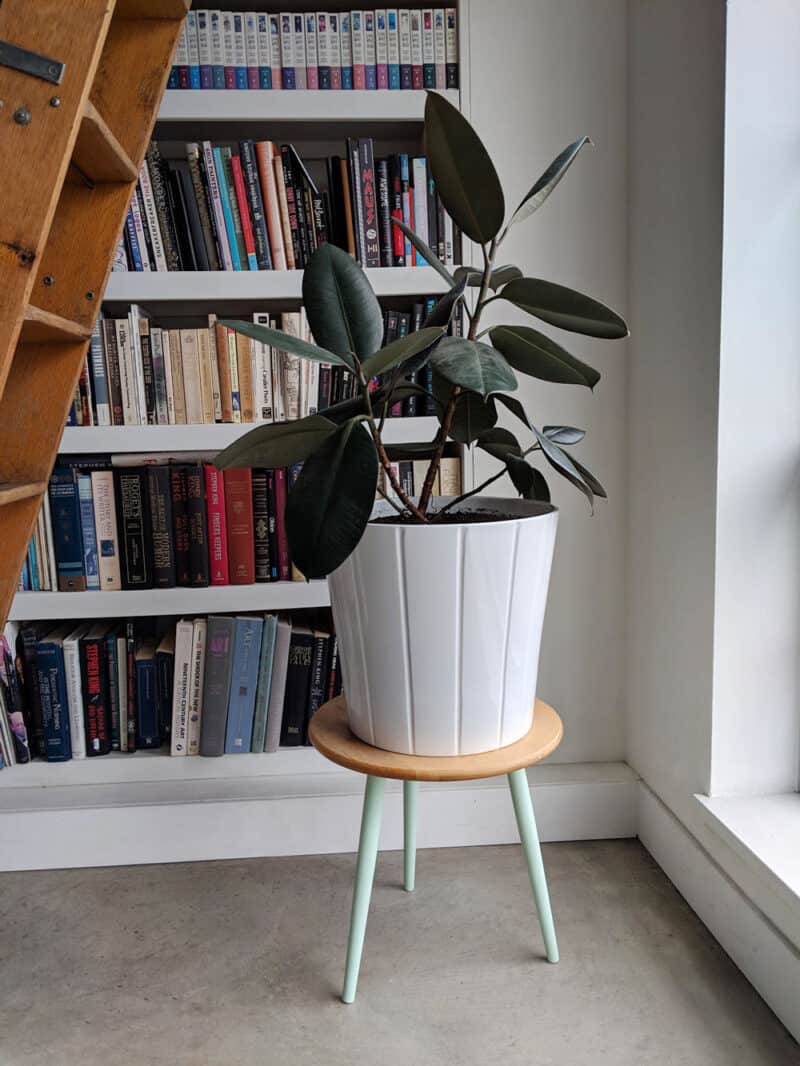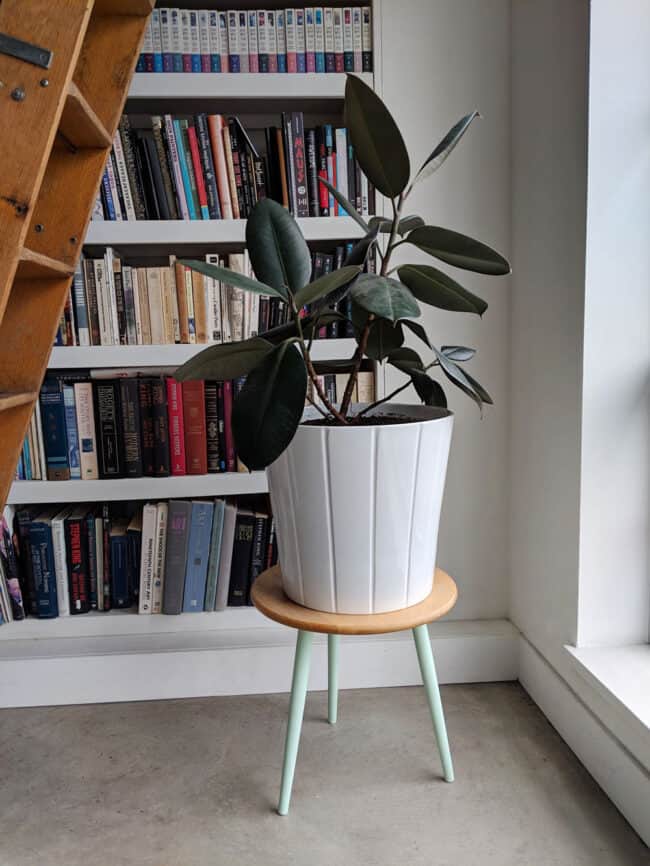 Mid Century Style is so on trend and fantastic, and plants are the best home decor there is. This hack uses the Snudda lazy susan to create a beautiful functional plant stand. You can see the DIY hack right here.
Related: IKEA Mid Century Modern Hacks for your home
Monogrammed Lazy Susan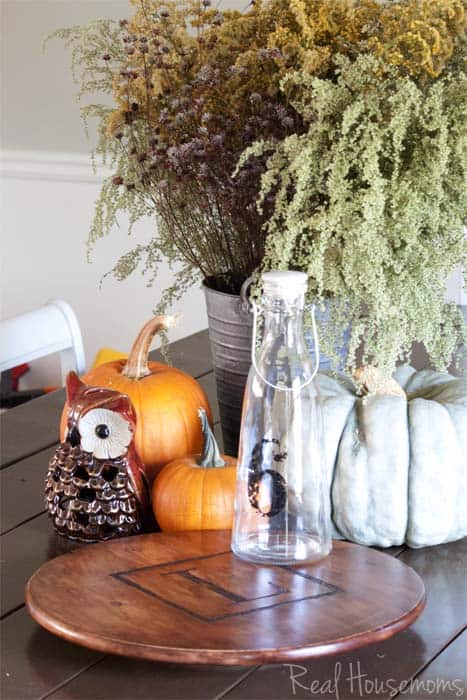 This is a great way to make the Snudda so personal to you. You can do this DIY to make a monogrammed personal lazy susan, either for yourself or to give as a great gift to somebody. You can see the DIY right here.
Snudda Candle Holder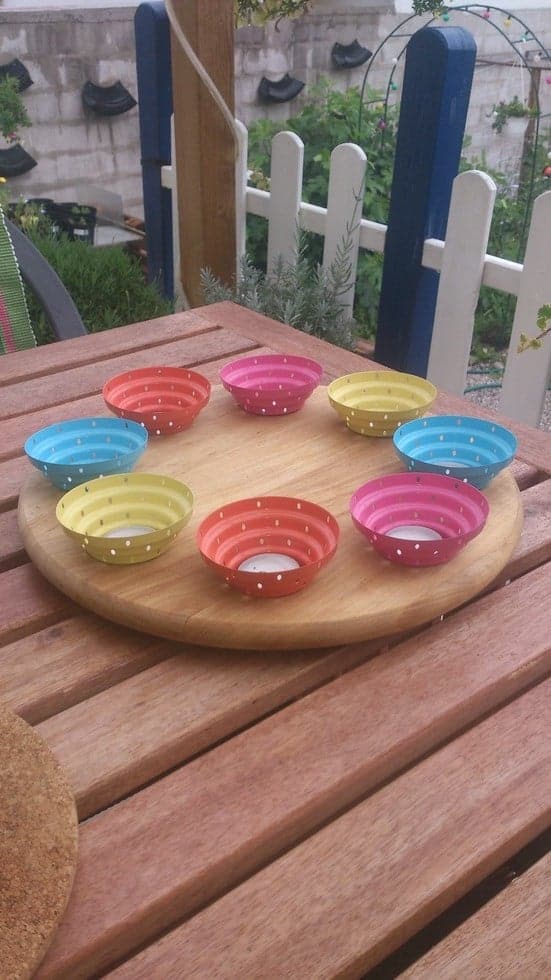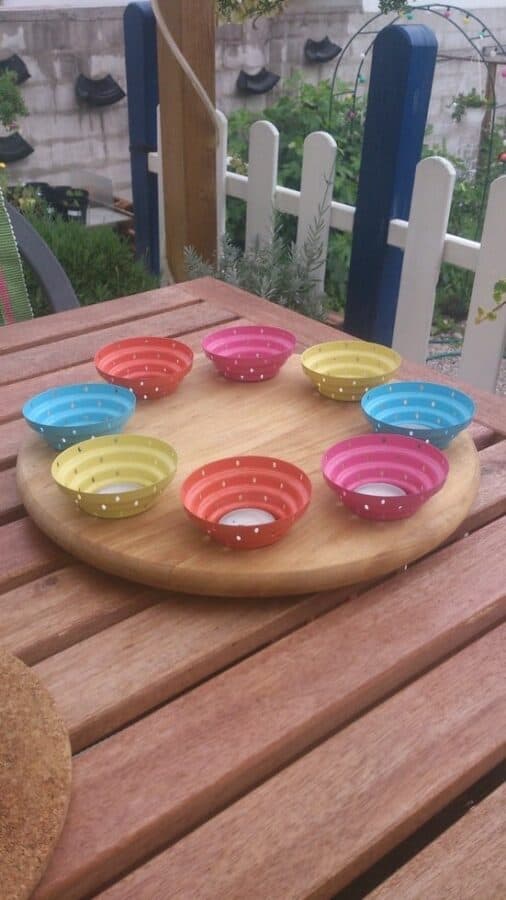 Create a candle holder for your outdoor space with this hack using Snudda.  You can see the DIY right here.
Tiered Serving Tray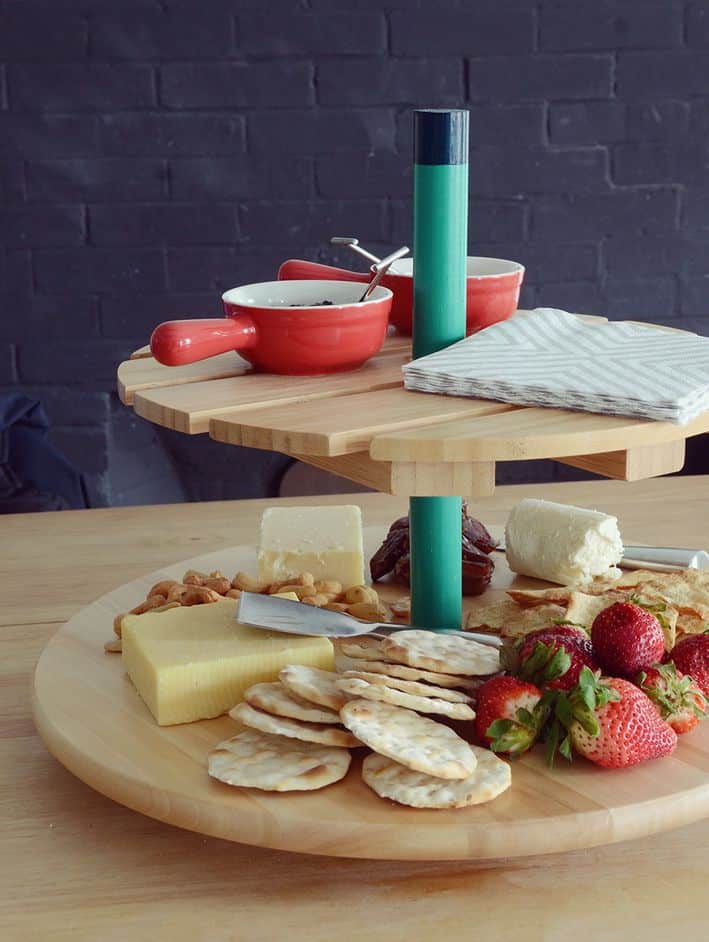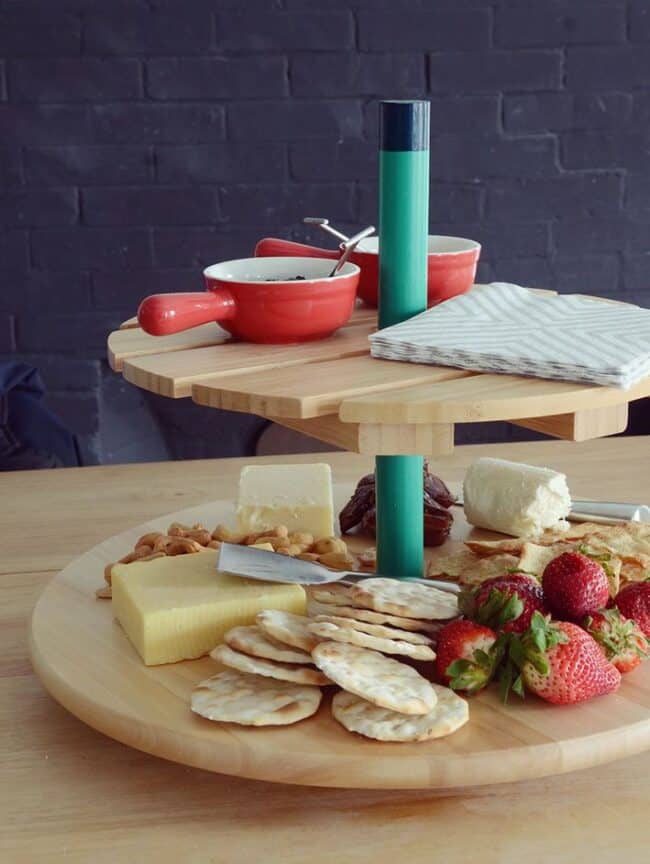 This hack takes the Snudda lazy susan and turns it into a tiered serving tray. This is so useful for entertaining and parties. You can see the DIY hack here.
Hope you enjoyed this round-up of great DIY ideas and hacks to turn IKEA Snudda into something even more useful!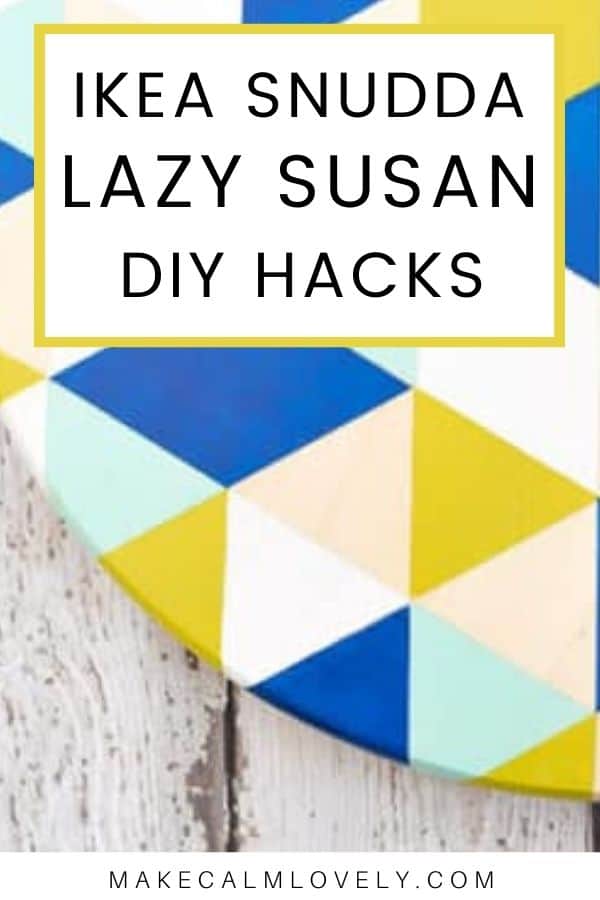 The IKEA Snudda Lazy Susan is the perfect inexpensive piece of kitchen and dining equipment. But you can use it for so much more than just a lazy susan!  See these 11 great DIY hacks using the Snudda
About Make Calm Lovely
Make Calm Lovely is a lifestyle blog specializing in IKEA DIY hacks, DIY & craft projects, home decor and so much more! Check out all the amazing things you can do and create to make your life calmier and lovelier at Makecalmlovely.com!