How to Makeover a Rental Bathroom
Don't just deal with a dreary rental bathroom. There are numerous ways to makeover a rental bathroom, many of them reversible, to make that space more your own!
If you are renting a house or apartment you may be wondering how on earth you can make it better without spending too much money and not changing anything drastically.
Bathrooms in rental places are especially problematic. They tend to be outdated and bland, or a style that you just don't like.
One of the problems with a rental bathroom is that it is more than likely not completely updated. You may be dealing with multiple styles and eras in that bathroom.
You also may not be able to do too much to it, as you will need permission to change or decorate anything.
But there are many ways you can upgrade and make a rental bathroom so much better, at least while you yourself are living in it.
Many of the things you can do can be easily reversed too when you finally move out. So see here for numerous ideas for making over your rental bathroom, and making it yours!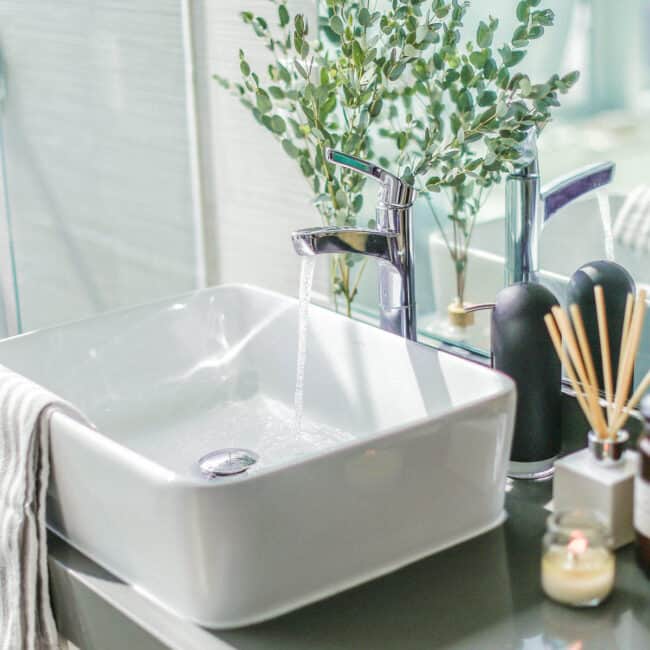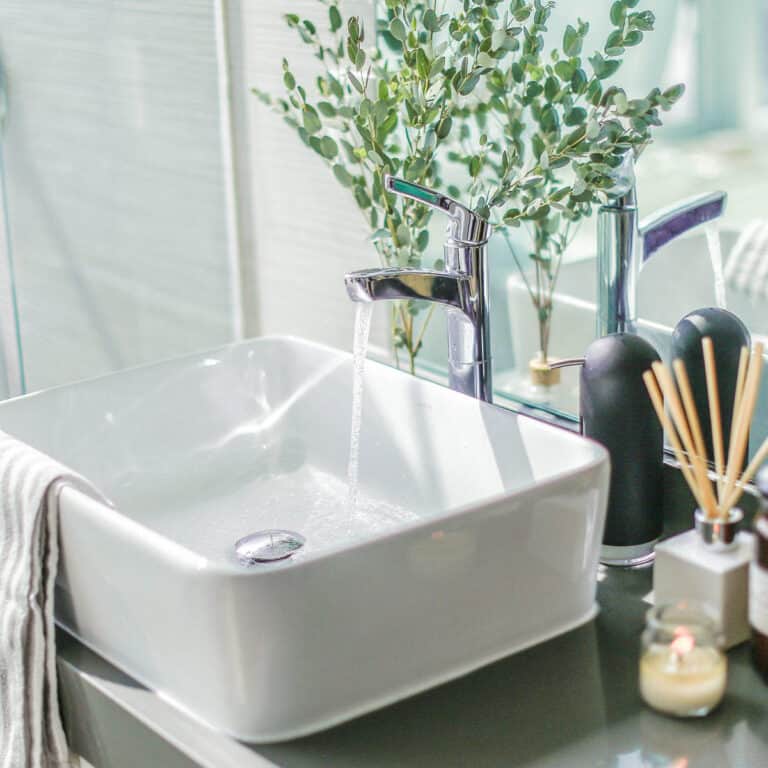 This post contains affiliate links. This means that if you click on a link in this post and make a purchase via that link I may receive a small commission, at absolutely no additional cost to you.
Paint It
You will probably need to ask the owner's permission to do this before you start, but painting a bathroom can transform it enormously.
You can either go for a bright, light color to make it more modern, bright and stylish. Or you could also go for a darker color that adds drama and intrigue too.
A bright color can really make an otherwise bland bathroom suddenly stand out and be more exciting.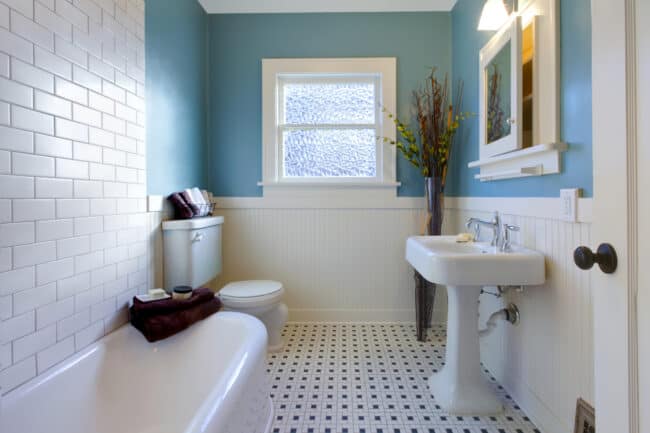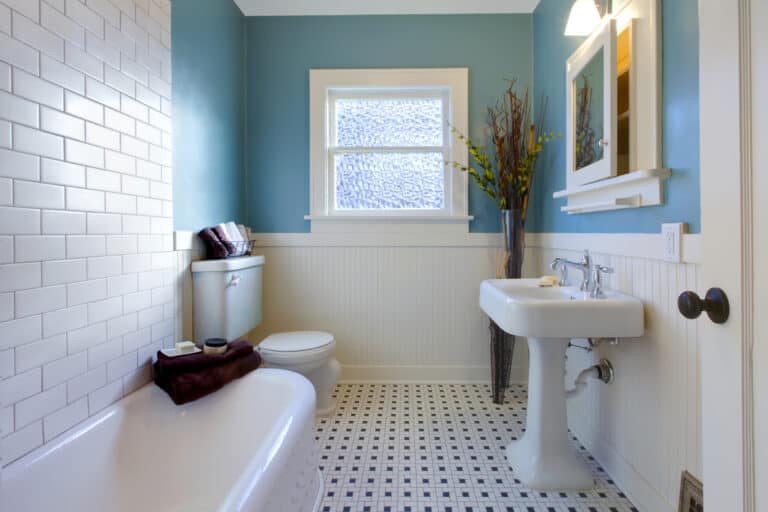 Place Some Temporary Flooring
With a lot of rental bathrooms you are stuck with ugly floors that you just can't hide. But that is where something such as temporary flooring comes in.
Peel and stick tiles are relatively inexpensive, and so easy to place and install. You can cover a really ugly floor in no time with peel and stick tiling.
Vinyl Flooring Tiles
Vinyl Flooring Tiles come in all colors and designs, and are perfect for sticking over that ugly bathroom floor that you just cannot stand to look at any longer!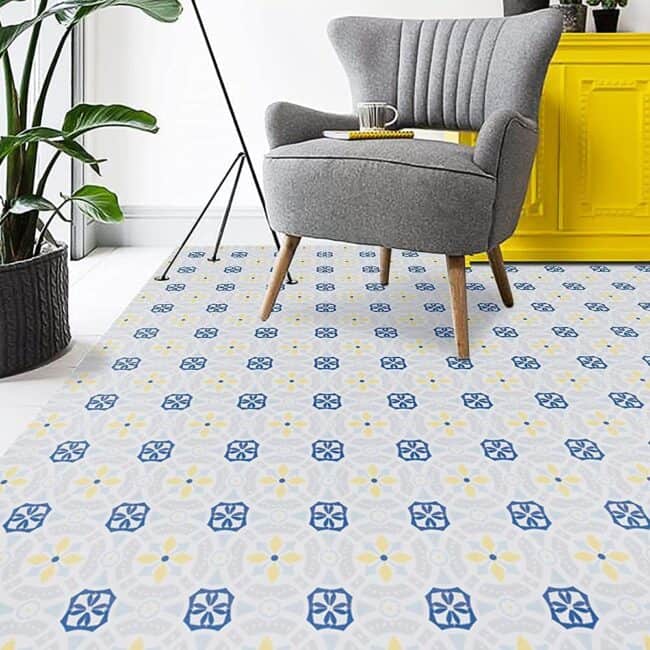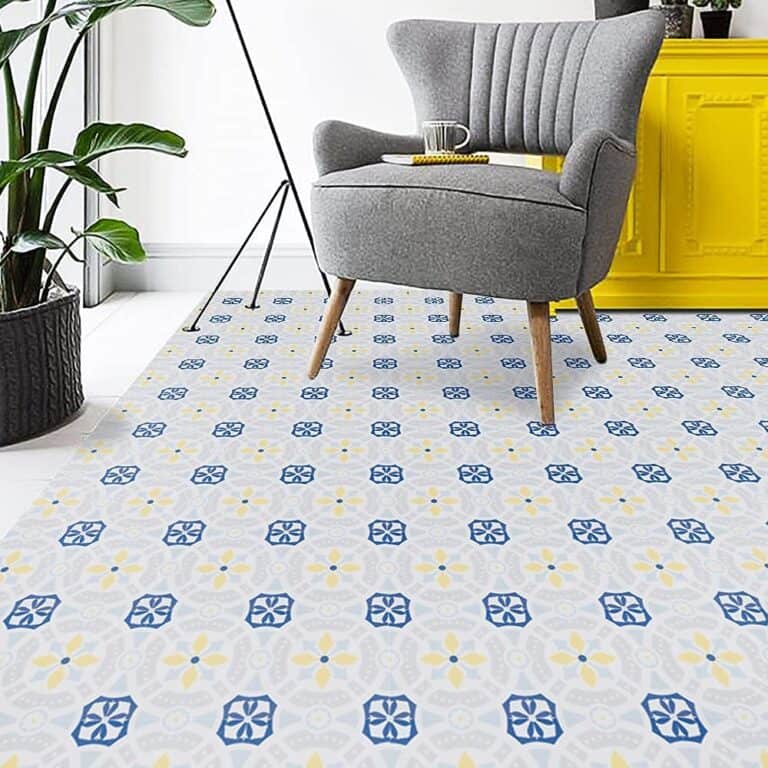 Foil Tile Stickers
Foil Tile Stickers can really help cover up ugly grout on a tiled floor or wall. Just stick this foil stripping in between those tiles and cover up that nasty grout!
Related: IKEA Products & Hacks to help Organize Your Bathroom
Change the Bathroom Countertop
Chances are your rental bathroom has a bland ugly countertop that you really don't love. But you can easily upgrade and make that countertop more stylish with a product that is inexpensive, easy to apply, and also that won't involve you hammering or gluing anything major.
Waterproof contact paper is ideal for ramping up that ugly countertop. You can have a countertop that looks great and expensive, but you hardly spent anything at all! As long as you are willing to put in a little bit of work to place the contact paper, this is such an easy fix!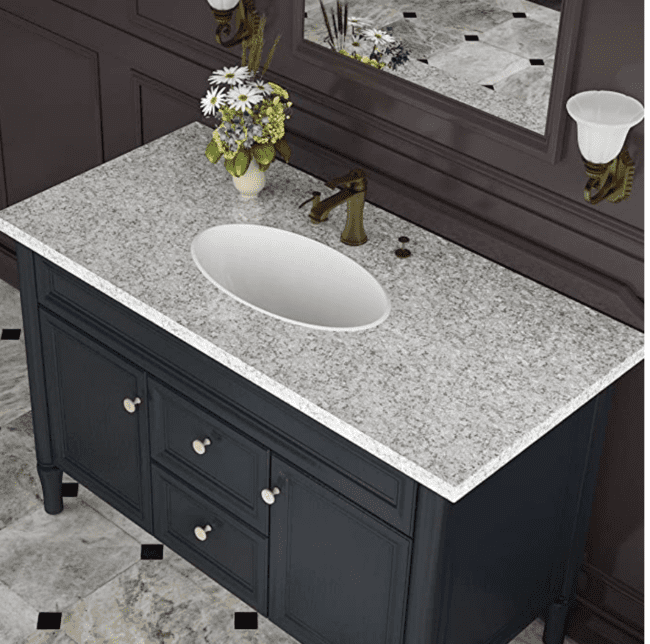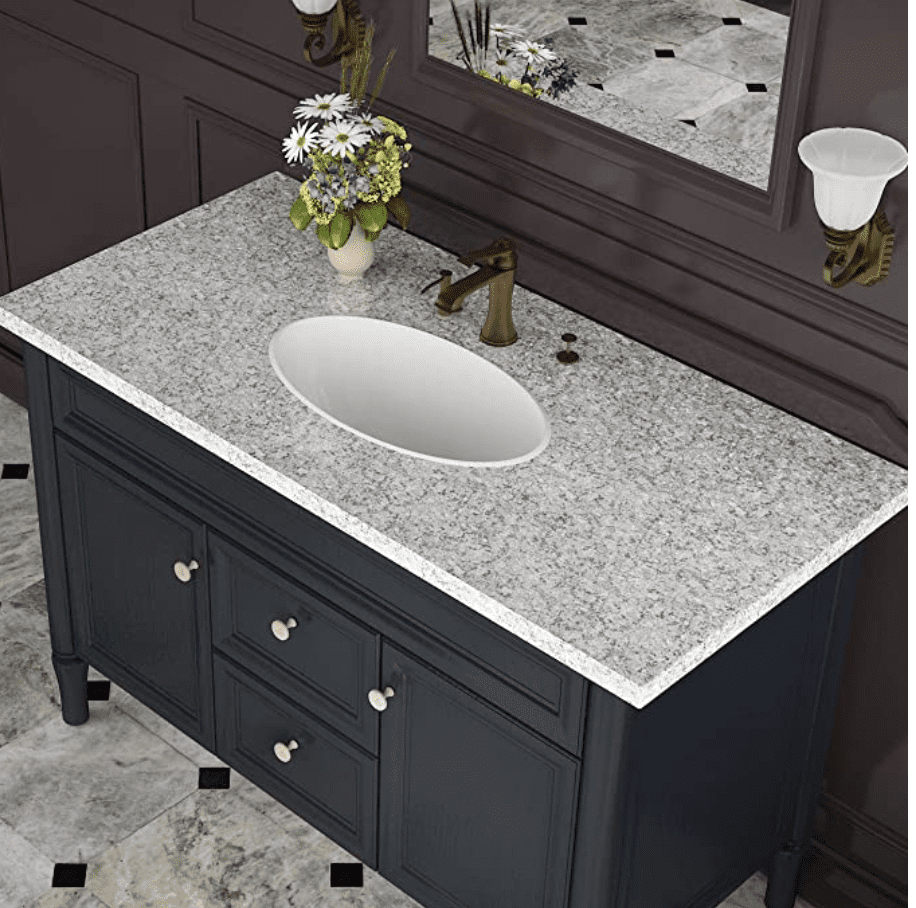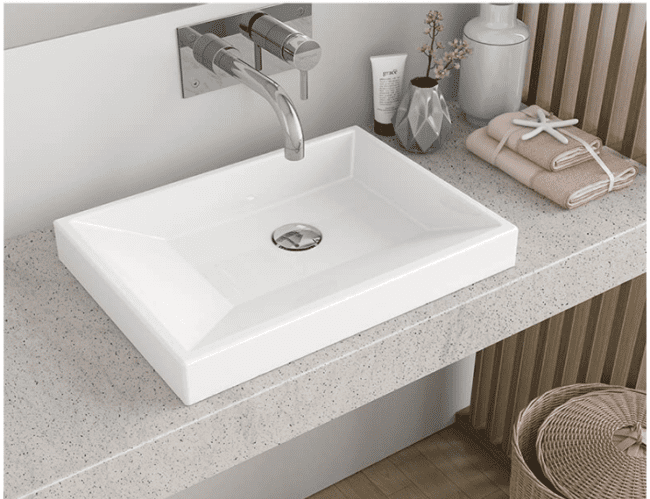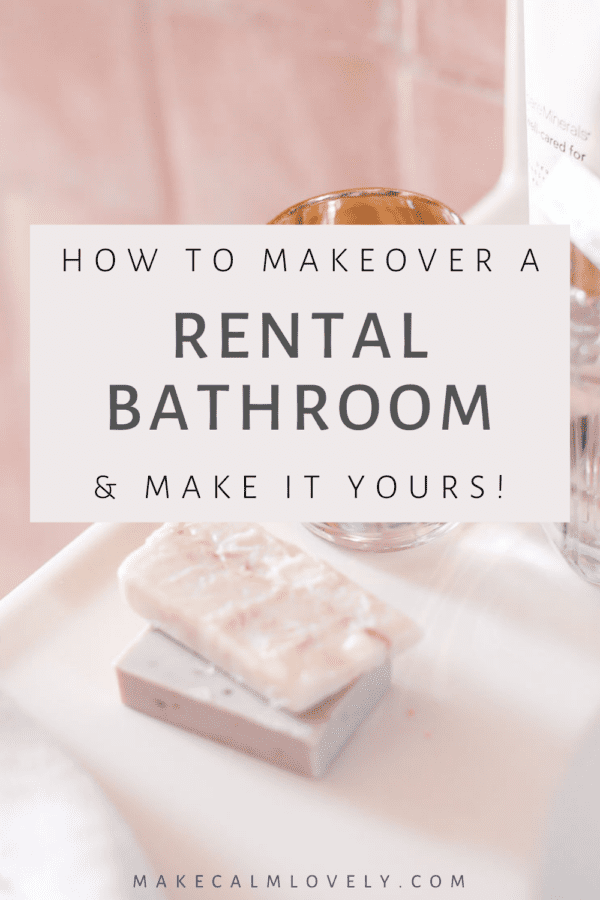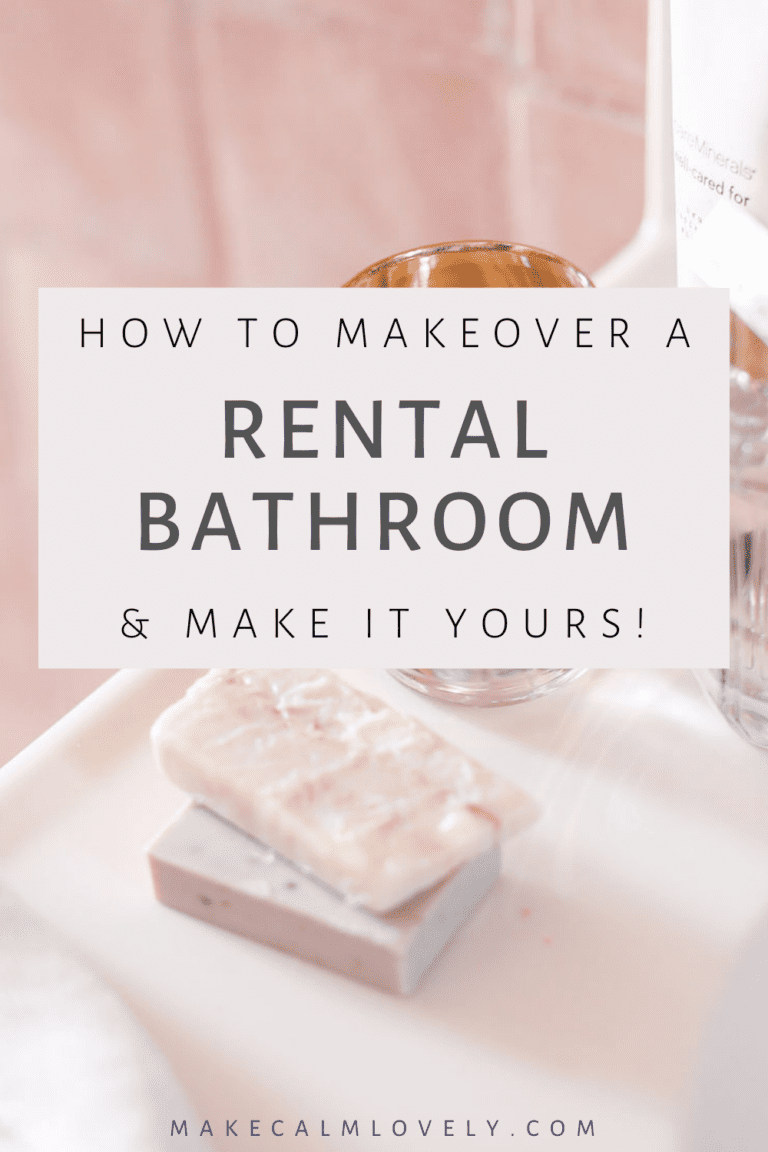 Paint the Bathroom Vanity
If you are allowed to, painting the bathroom vanity unit will greatly improve the look of your rental bathroom!
Painting it a pretty color, or a modern color such as white can really upgrade that vanity unit and make it less dreary.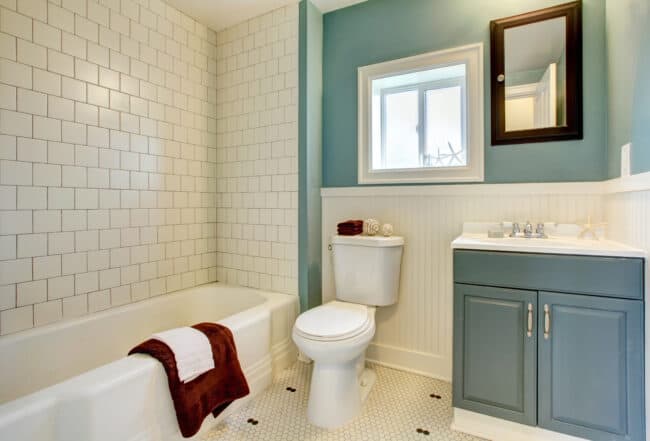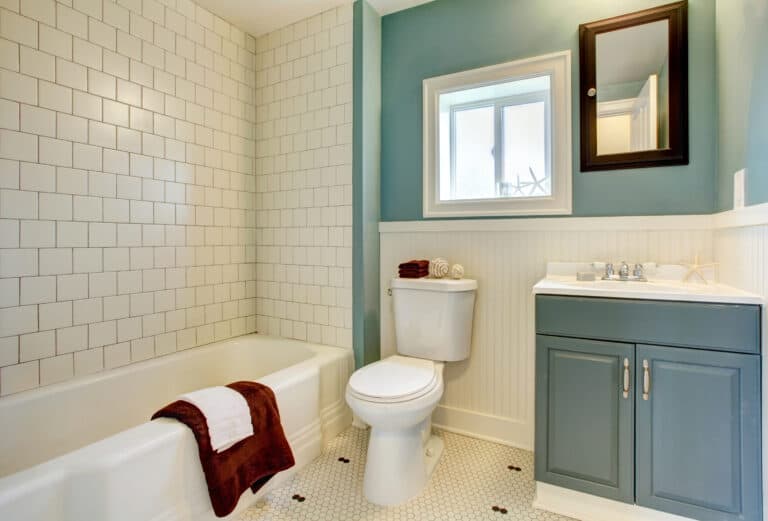 Dress up the Sink
If the bathroom sink is a stand alone sink with no vanity underneath, which is fairly unattractive, consider placing a 'skirt' all around underneath the sink.
This will add color and interest to the bathroom, provide a handy hidden storage space underneath the sink too, and you can even cut down and use another shower curtain that matches your shower curtain so they are matching too.
Change the Backsplash and Walls
Temporary Backsplash Tiles are great to use to style up and upgrade the backsplash behind the sink/vanity unit, and also any walls in your bathroom too.
Once again these are so easy to place and stick, and you will be amazed at the results!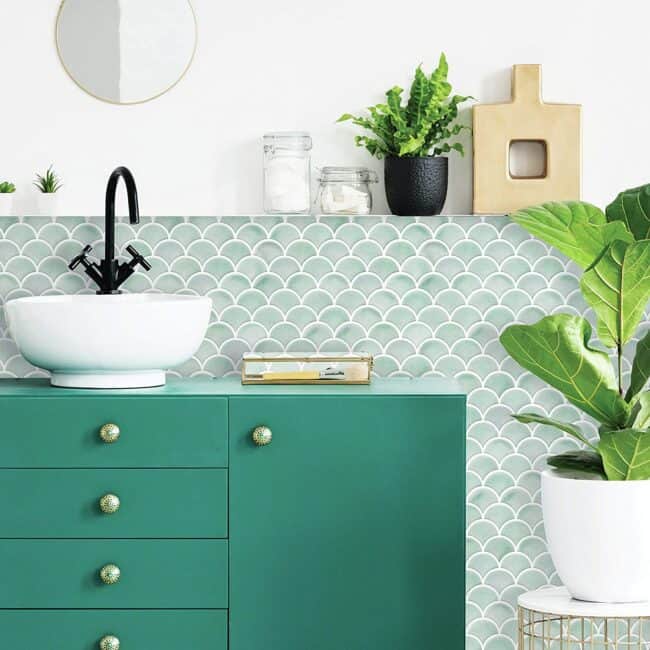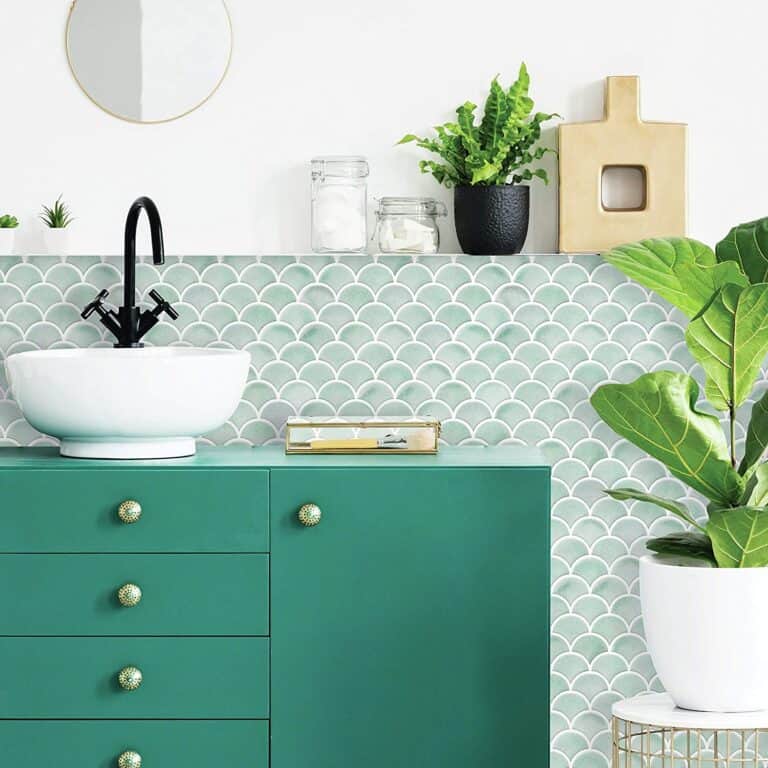 Add Decorative Wallpaper
Peel and stick wallpaper is one of the very best decor items of the past few years. No more old style wallpapering with all that glue and trying to hang those sheets of paper!
Peel and stick wallpaper can jazz up walls in your bathroom, add color and interest and so much more.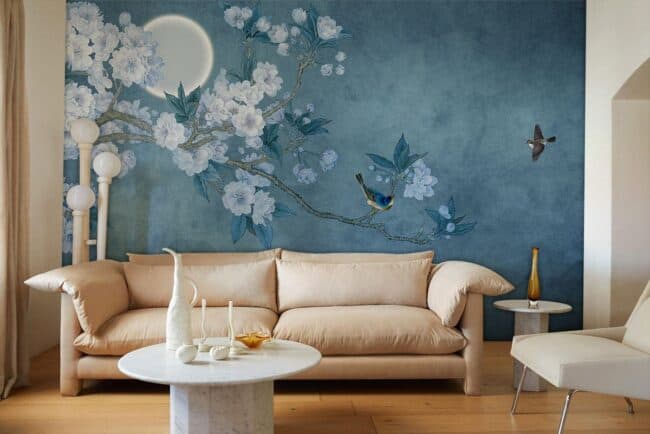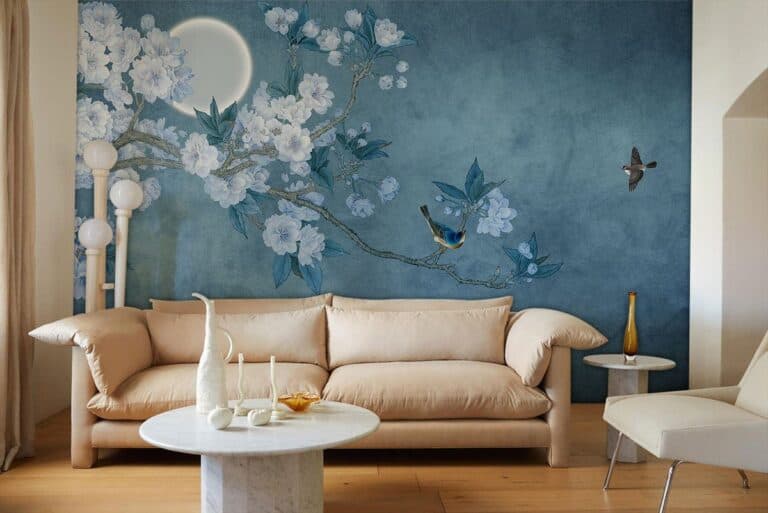 Related: 8 Gorgeous Flower Wallpaper Ideas to Beautify your Home
Swop out Bathroom Fixtures
You can easily add your own new bathroom fixtures such as shower heads, faucets/taps, toilet paper holder, towel rails etc.
If you want to change them back when you eventually move out, it is easy to do that – just keep the originals somewhere safe.
You can swop out all the following in your bathroom:
Vanity Cabinet Hardware
Lighting Fixtures
Light Switch Plates
Shower Heads
Towel Rails
Faucets/Taps
Add New Bathroom Decor
Just adding new bathroom decor can make all the difference in a rental bathroom. It can add color, interest, style and so much more.
Toothbrush Holders
A colorful interesting toothbrush holder can look great on any vanity unit/sink.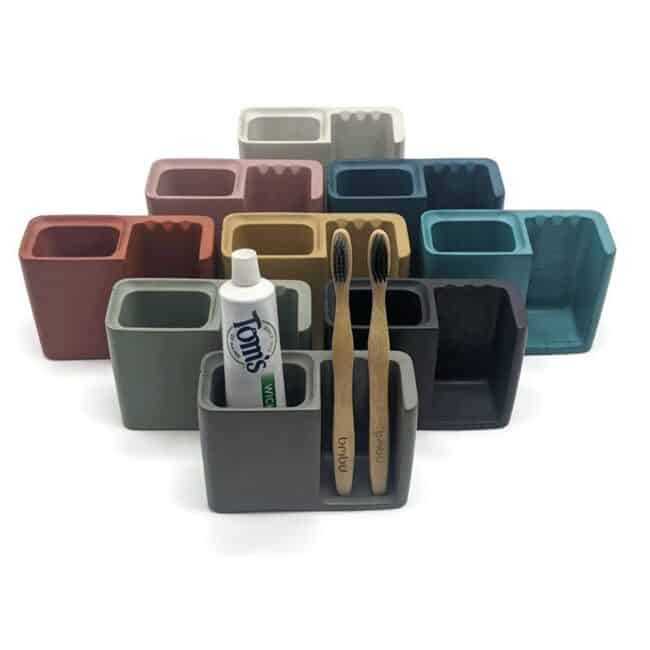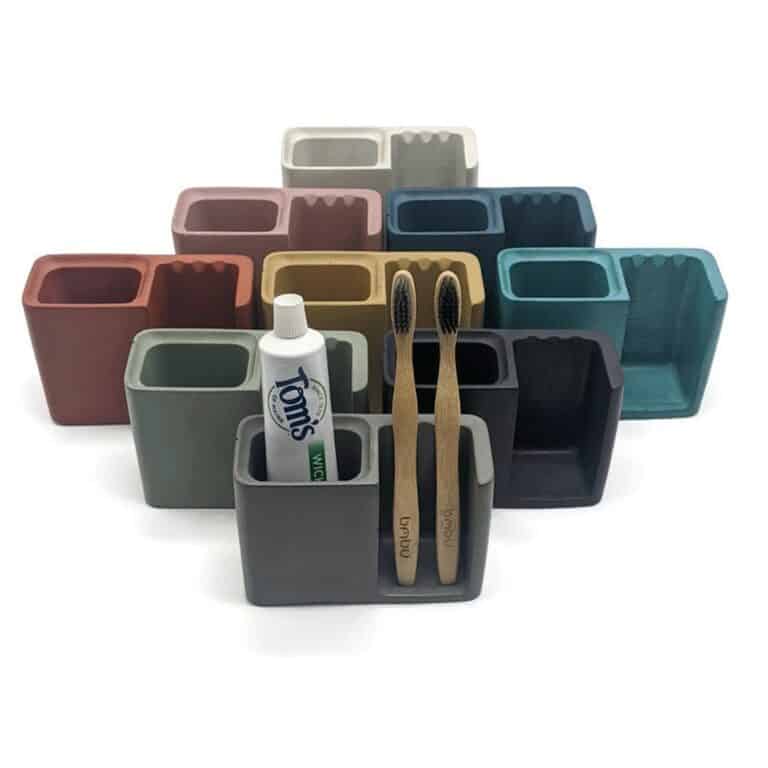 Wall Art
Choose some interesting wall art to add interest, color and fun to your walls.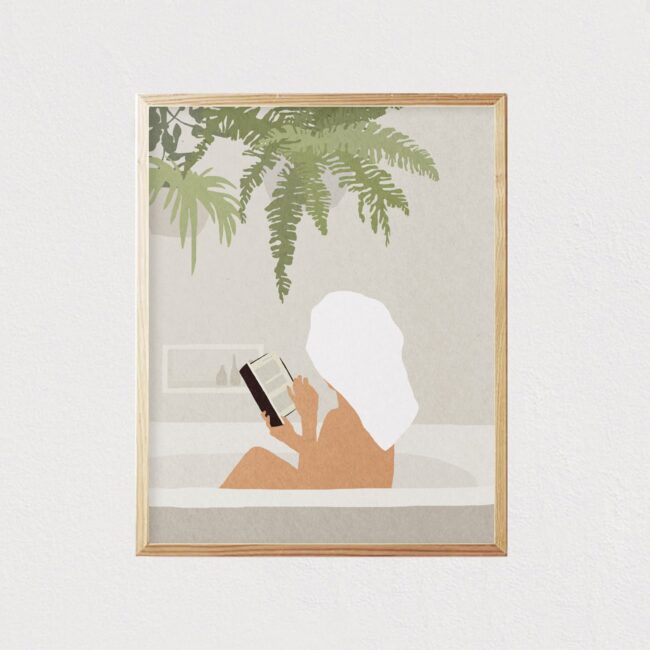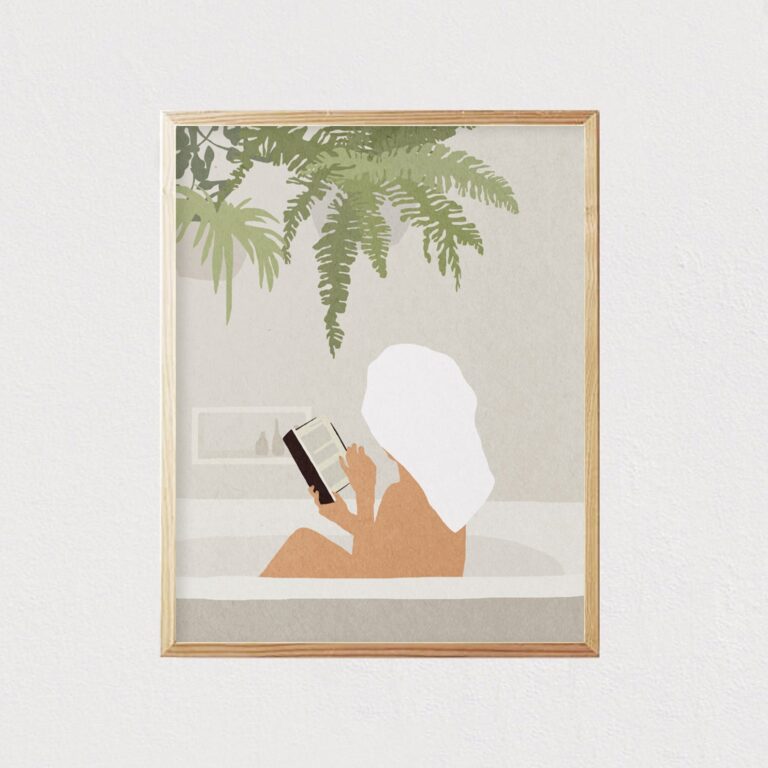 Related: DIY Wooden Bead Towel Holder
Shower Curtain
A new shower curtain is an easy and inexpensive fix to a drab rental bathroom. Choose something colorful, flowery or whatever will make you happy.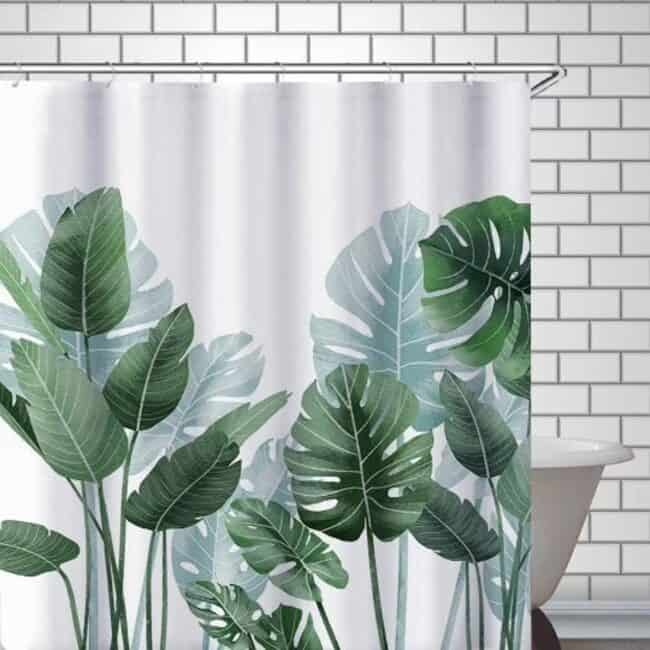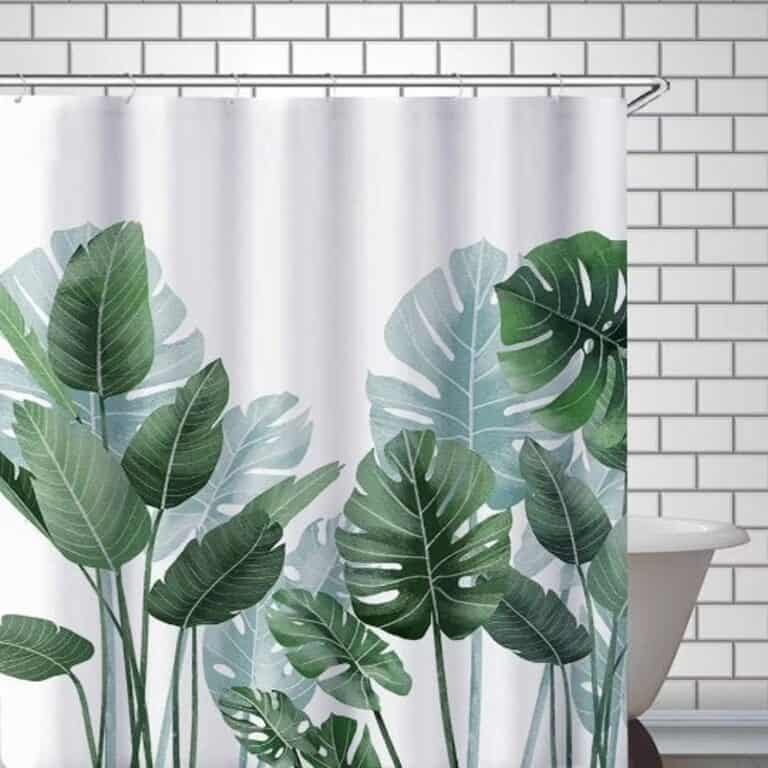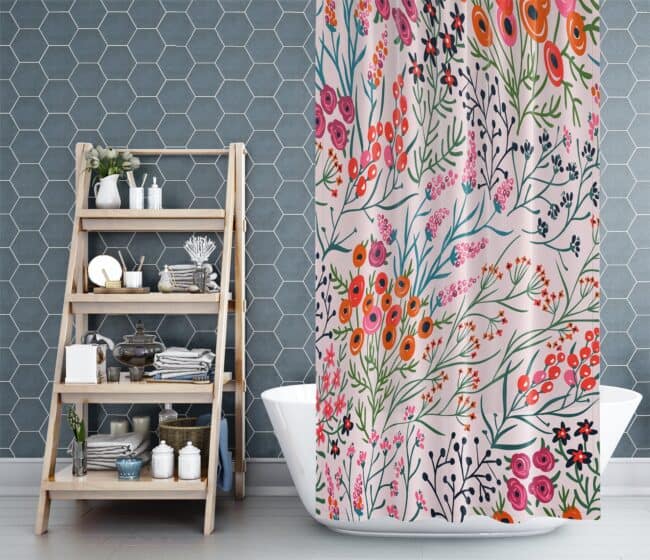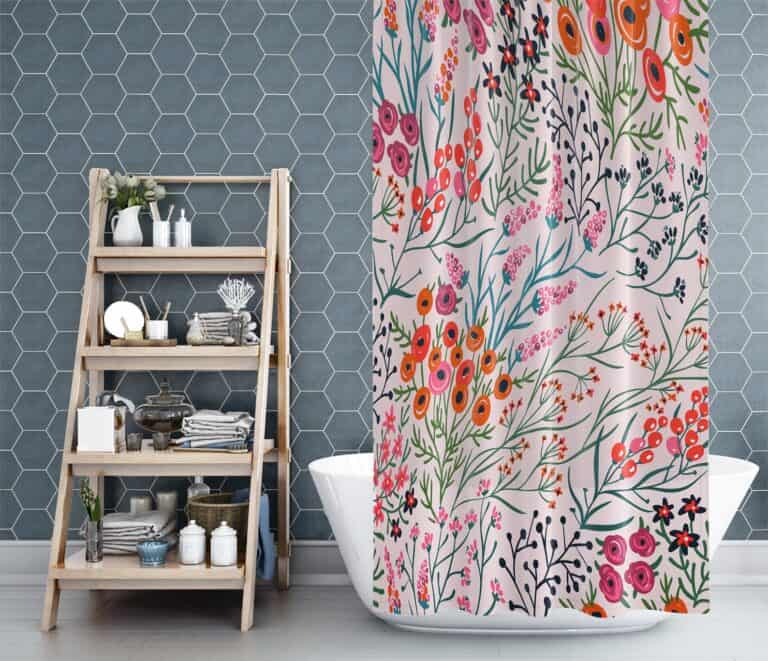 Embrace the Retro
If your rental bathroom is particularly Retro and dated, and would take a lot to update it and change it, perhaps you can embrace the Retro!
For instance, if the tiles are a particularly Retro color, such as light green or pink, and cannot be changed in any way, play on that with your decor.
You could choose towels with colors matching the wall tiles, choose light fittings that are a certain matching era style, and place accessories and wall art to match the era too.
Make it Pretty & Comfortable
Adding things such as candles, plants, greenery, flowers, nice looking toiletries etc can really ramp up the look of a bathroom.
You can instantly brighten up a bathroom with greenery and plants, and candles add a warm glow and a lovely smell too.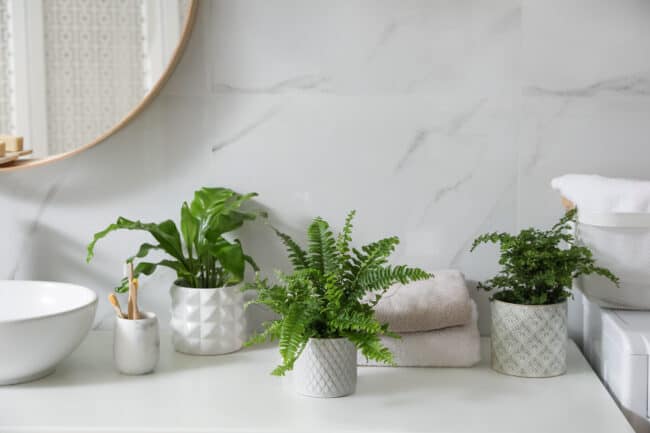 Don't just deal with a dreary rental bathroom. There are numerous ways to makeover a rental bathroom, many of them reversible, to make that space more your own!