Free Printable Blank Monthly Calendars
Get these pretty, stylish and modern printable blank monthly calendars for free here! You can use them year after year, time after time!
Now things appear to be getting back to normal in our lives (whatever that new 'normal' is going to be), we are all starting to plan things again!
So I wanted to give you some pretty blank monthly calendars that you can print off and use for your own use. These are undated monthly calendars, so you can use them time after time repeatedly (just print a new one off when you need it).
You can add dates to them and whatever else you need to add to create the perfect monthly calendar templates for your use.
You can use these printable monthly calendars for just about anything. You may be planning a certain project and need to plan and track steps and to do items needed along the way.
You may want to use them for meal planning, for your business, tracking your kids school activities (and out of school activities) and more.
The great thing about these being printable and evergreen is that you can just print off a fresh new calendar as and when you need it!
I made them pretty and stylish too, so you will actually enjoy using them.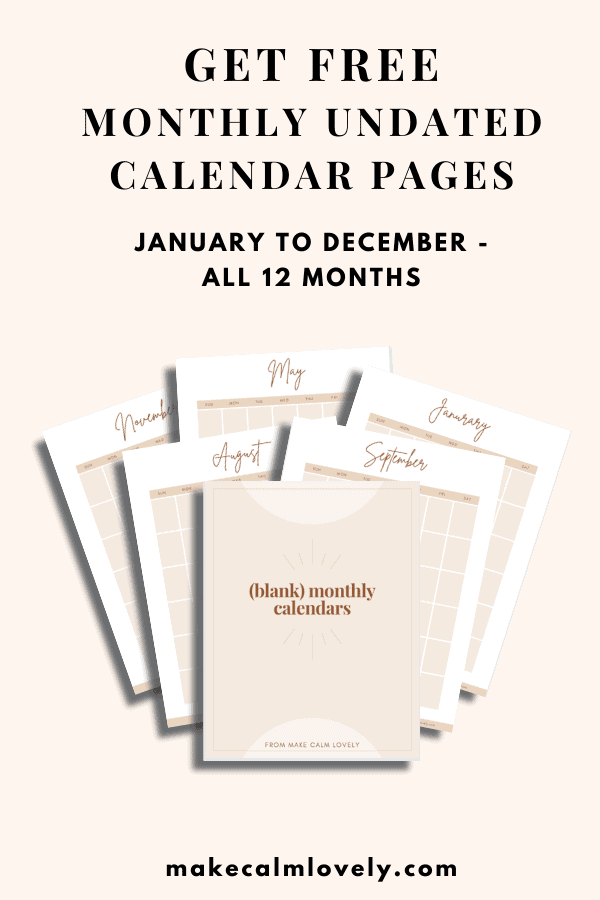 So just click here to get your FREE monthly calendar printables right now!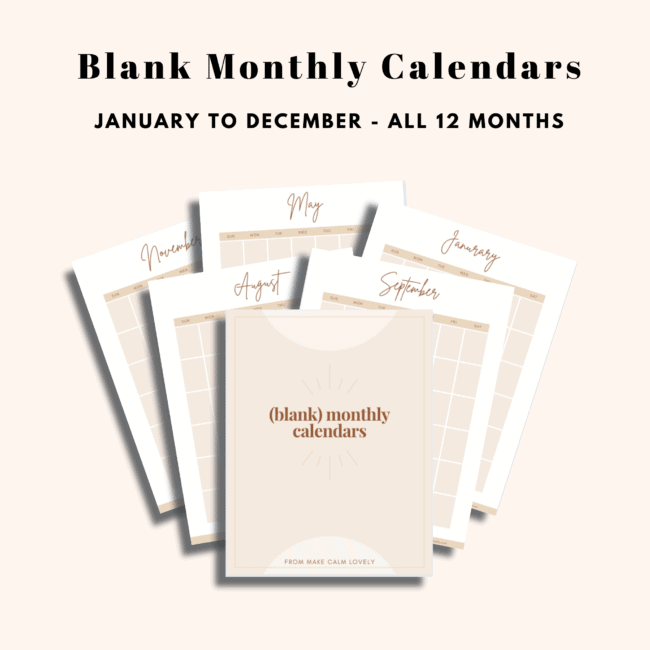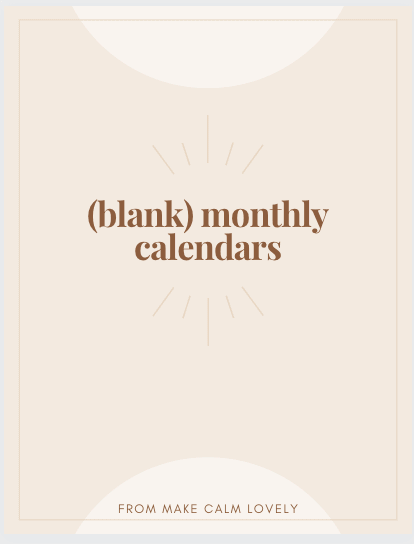 Free Blank Monthly Printable Calendars
These printable monthly calendar pages are so pretty (well I think so!!). They are a pretty orangey pink color, which looks modern, trendy and stylish.
Calendars that you buy and hang up are great of course – and usually colorful and well designed. But once you have used them one year that is that. That are now old and unusable.
But a printable calendar that you can just print off and use how you want is so much more useful. What's more did I mention that these are FREE?! You get to use these completely for free – they are yours to keep now once you download them!
There is one page per month on these calendars – January through to December. The days of the month are not numbered – because that is what makes these usable time and time again and evergreen.
But you can easily just consult another calendar source and find out which dates fall on which days in a particular month and write those days in on your calendar. For instance if January 1st is on a Monday – you would start your monthly calendar by writing January 1st on that first Monday of the calendar. Adding dates is really just so easy.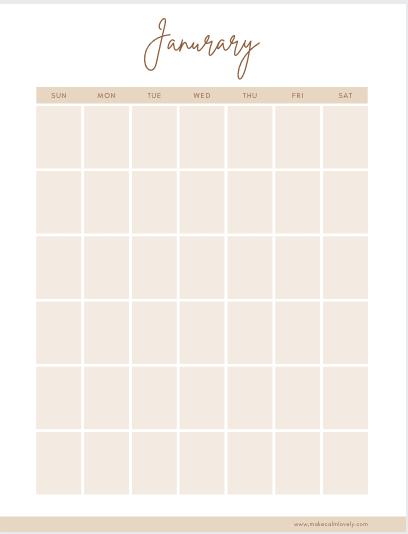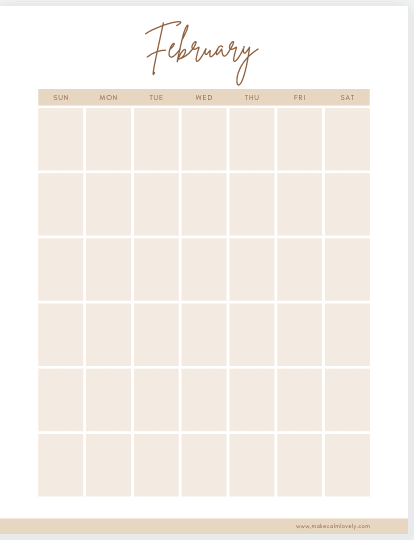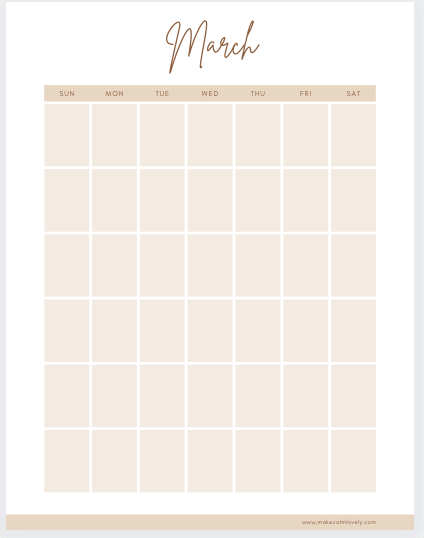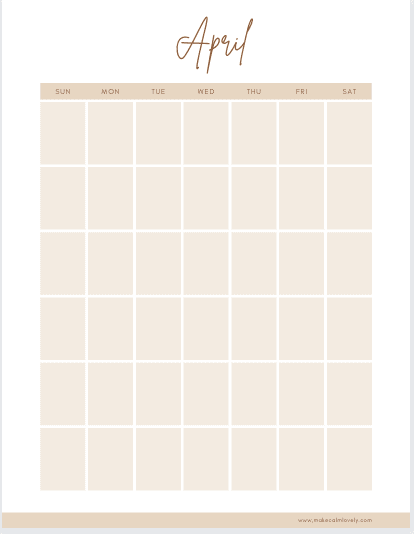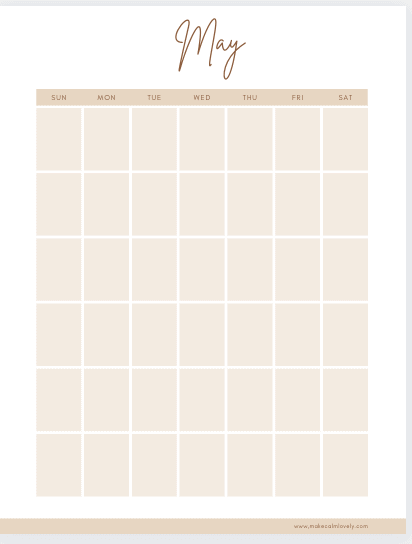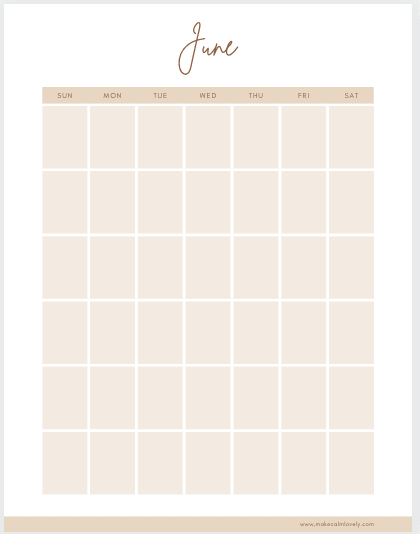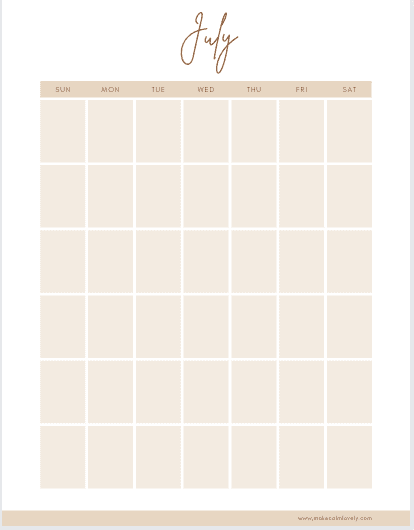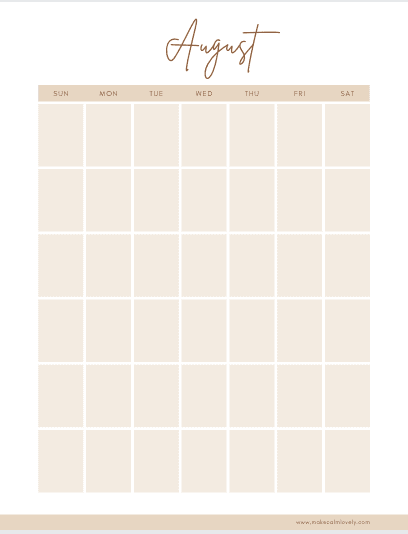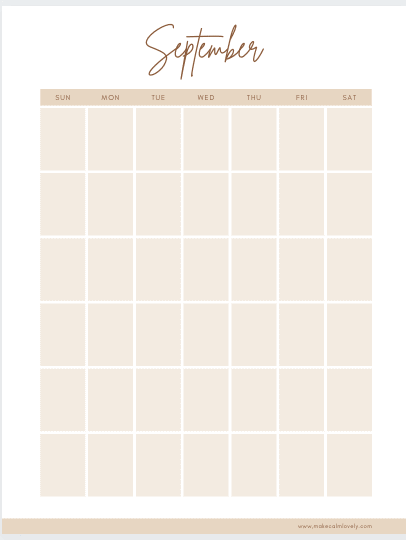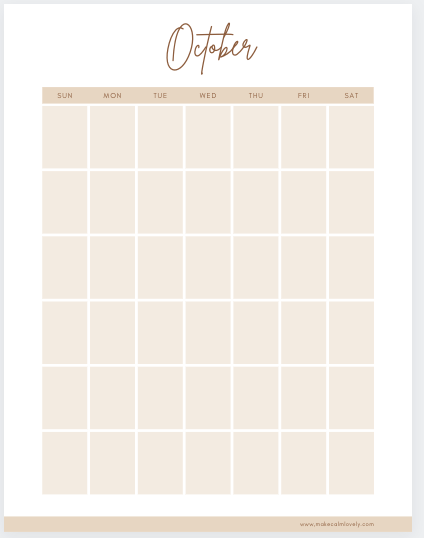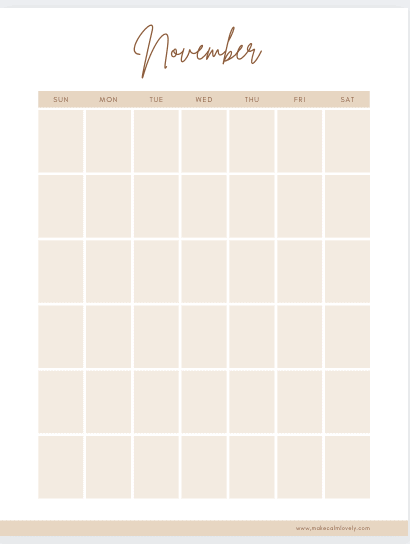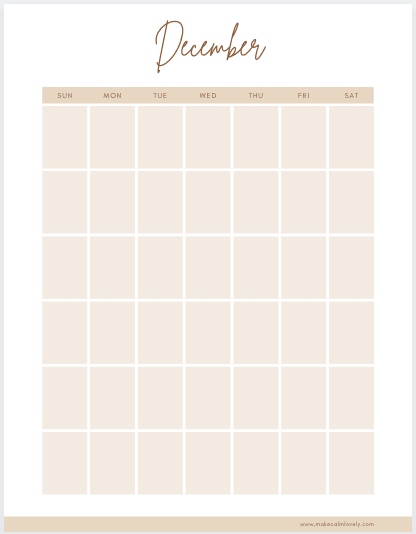 How to get your Free Printable Monthly Calendar Templates
These free printable monthly calendar templates are available here in one file.
Just click to sign up and you will get the file of all the monthly calendars delivered to you instantly. Can't say easier than that!
Just print off what you need and when. You may want to print the entire file off in one go and keep it to hand on your desk, hang it on your wall etc to consult and use.
You may just want to print one month off at a time. You may want to print off a monthly calendar for project planning, one for meal planning, one for kids activities, and one for your work or business. You get the idea!
So just go here to get them!
More from Make Calm Lovely:
Get these pretty, stylish and modern printable blank monthly calendars for free here! You can use them year after year, time after time!