Use a Fitness Planner for your Best Health & Fitness Journey
A fitness planner can help you reach your goals, and stick with your goals and progress. Here is how you can use a fitness planner for your best health and fitness.
If you are trying to get fit and live a healthier life it can be hard to stay on track and reach your goals. Life and lack of time can get in the way, among many other factors.
But by using a fitness planner you are keeping track of your objectives and goals, measuring your progress and so much more.
A fitness planner is an essential piece of kit to stay healthy and fit. So what can a fitness planner actually help you with?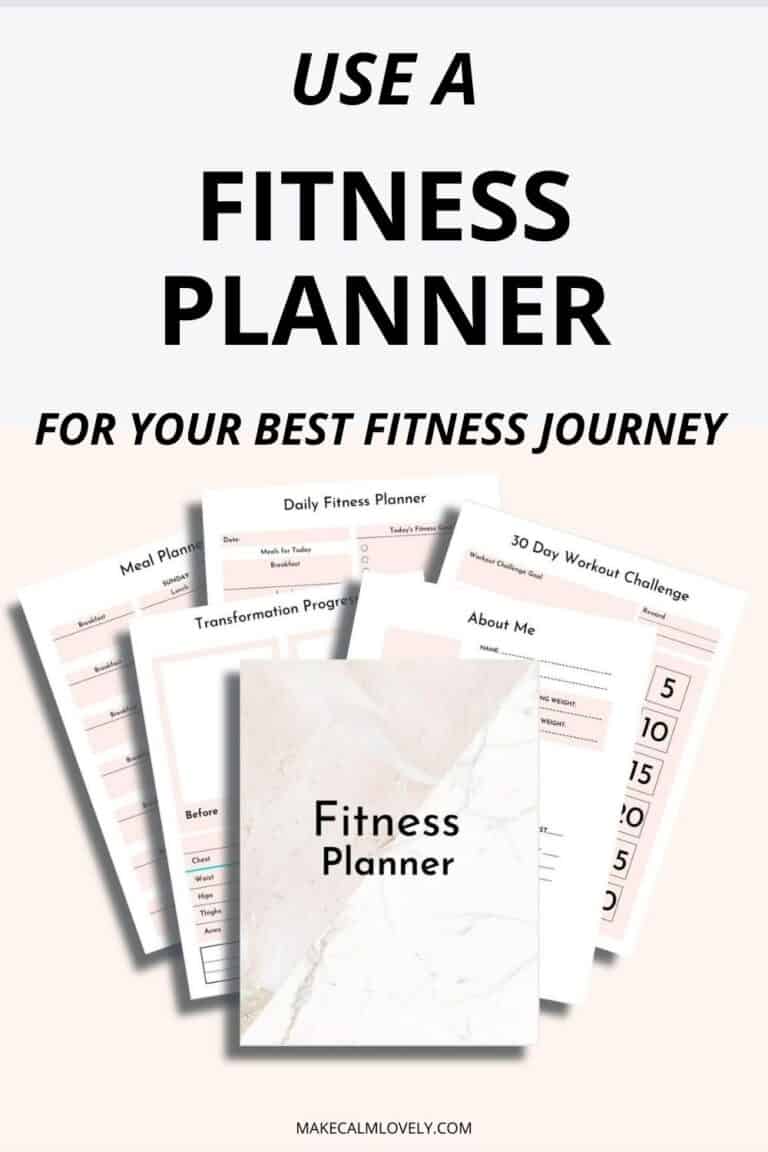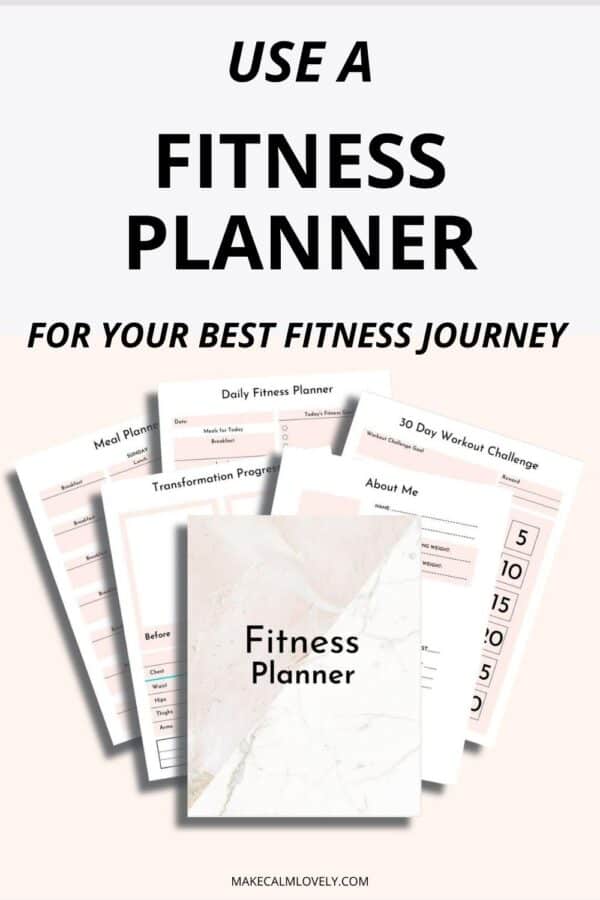 Plan your Meals and Food
Keeping to a healthy diet and choosing healthy foods is essential for your fitness and health.
The best way to eat healthier is to plan your meals. Plan out your meals by day and week, and keep a record of those meals so you can shop for ingredients and know what to make and when.
You should also keep a grocery list of what you need, which not. only makes grocery shopping easier, it means you won't buy want you don't need and therefore spend what you shouldn't.
Keep a list of healthy snack ideas for when you are needing a snack, but want to eat healthier snacks. You can also track your calorie intake and so much more.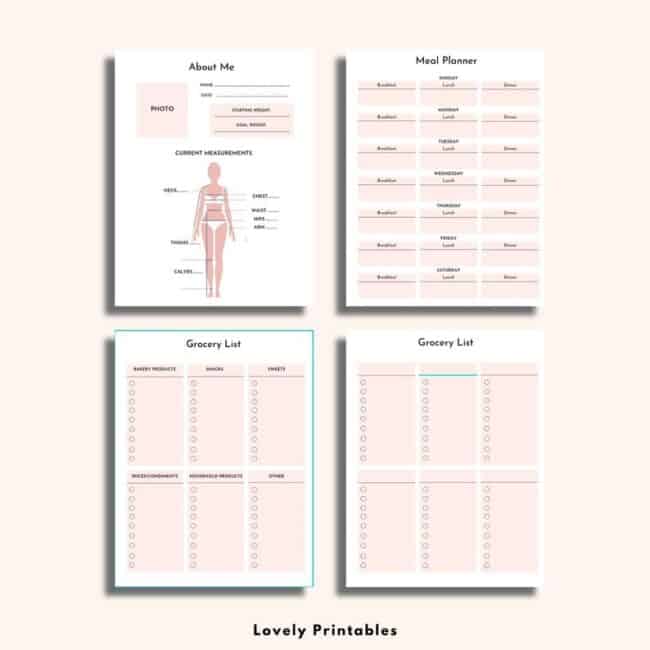 Plan and Track Your Workouts
Keep a log of your workouts, exercise routine, classes and more. Keep track of every time you work out, how long you worked out for, what you did, and how you felt.
Keep track of how many reps you did, how many miles, what types of exercise you did. By keeping track not only can you see what did and didn't work, you can also measure your progress, and also replicate something that worked really well.
If you use a fitness tracker, such as an Apple Watch or FitBit, you can also pull in some data from those apps to enhance all the other information that you record, and come up with a great picture of your health and fitness.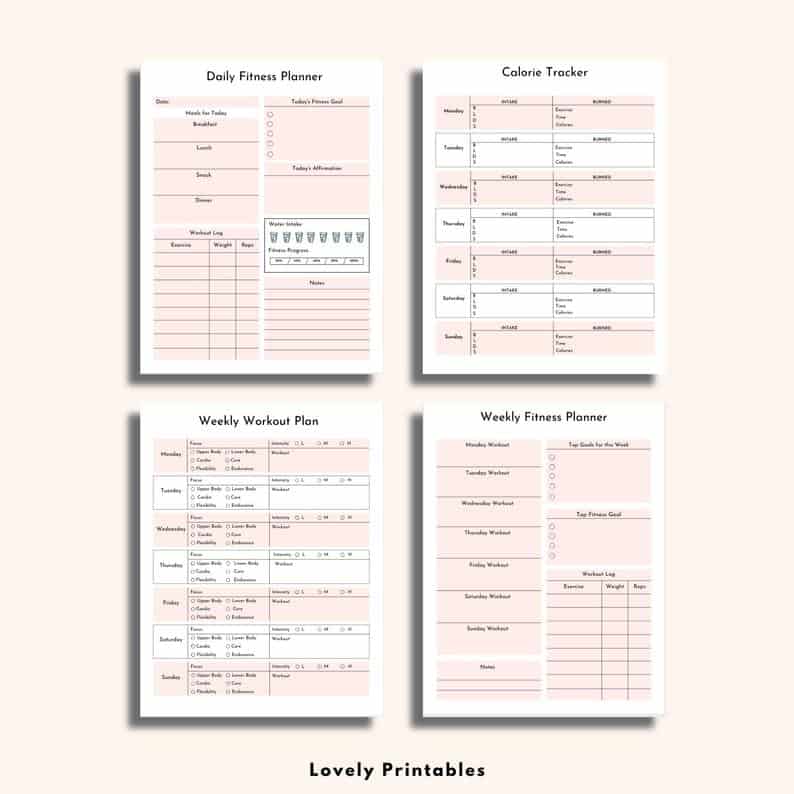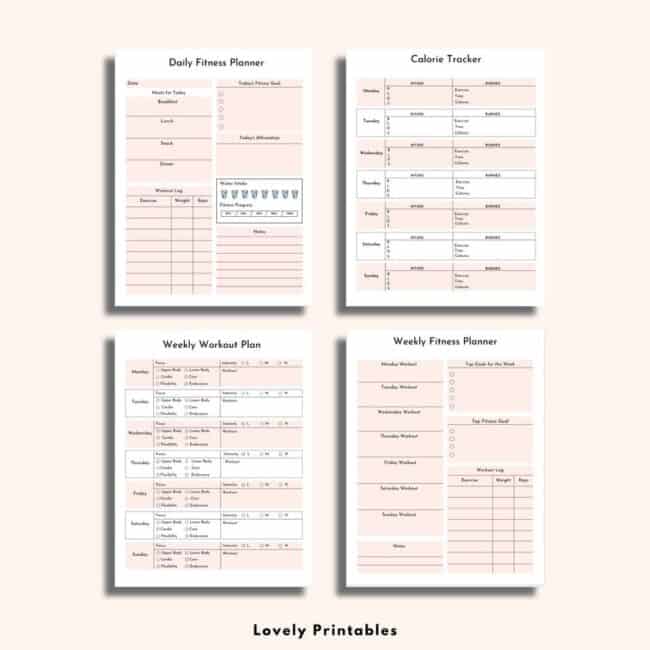 Track your Weight Loss
If you are trying to lose weight, or keep your weight under control, it can help to keep track of what you weigh and when. If you track your calories you know exactly how much you are eating, so you can cut back and eliminate certain foods.
By taking measurements of your body, you can track how much weight you are losing, where you are not losing weight, and compare before and afters.
Track Everything About Your Health
Tracking your sleep is a great way to find out if you are actually getting enough sleep. Once you start tracking the hours you actually sleep each night you can quickly start to see a pattern. If you couldn't sleep one night, or kept waking up, what had you been doing beforehand for instance? Was it a night that you had a cup of coffee too late in the day? Was it a day you skipped exercising?
Tracking your habits is a great way to see your progress. You can track absolutely any habit whatsoever. Need to drink more water? Track that. Need to exercise more? Track that.
If you are a woman keeping track of your periods and menstrual cycle can help with many aspects of your health. Tracking your moods can also help, especially if you suffer from anxiety and other related conditions.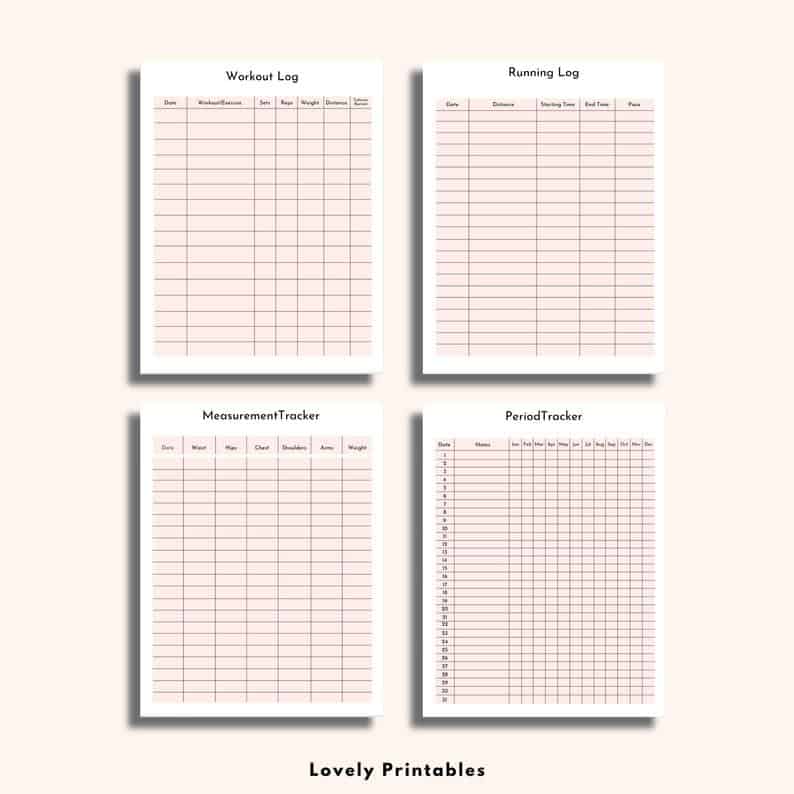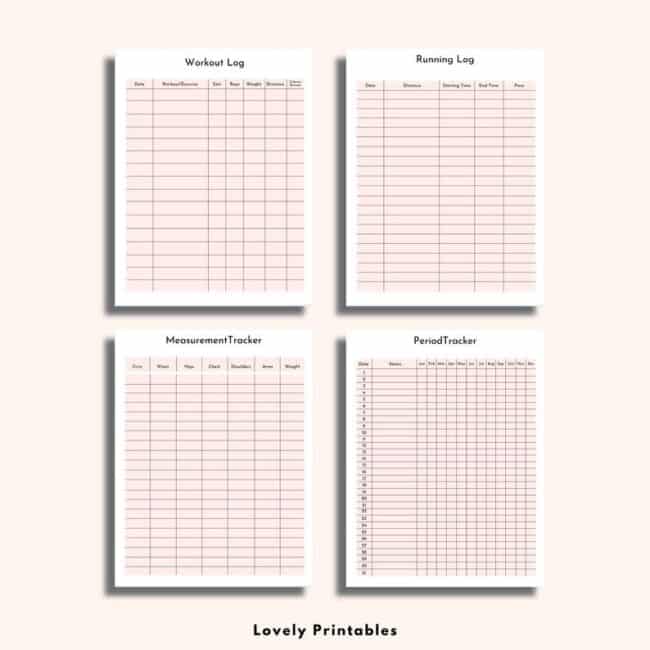 Set Goals
If you set goals you are more likely to achieve them. Set goals for exercise, meals and eating, weight loss, and so much more.
You can set goals with planners and trackers. You can also do challenges and keep a log of your goals.
If you don't set goals you won't stick to something and it just won't happen.
Take a Challenge
A 30 day challenge is an amazing and fun way to challenge yourself and keep track of your progress.
30 days isn't too long and hard to do to set yourself a certain challenge for something. Maybe you want to lose 10 pounds in a month. Maybe you want to reduce your waist by an inch in a month. Maybe you want to eat less processed food for a month. Or you may want to exercise more for a month.
Whatever your challenge, state your challenge and stick to it! Track your progress with a challenge sheet and see your amazing outcomes!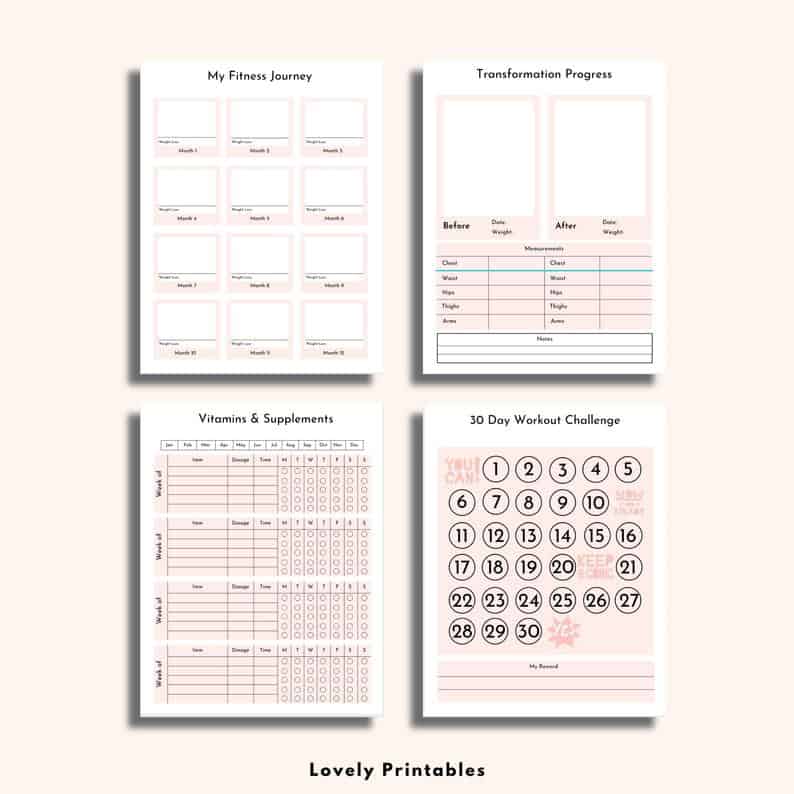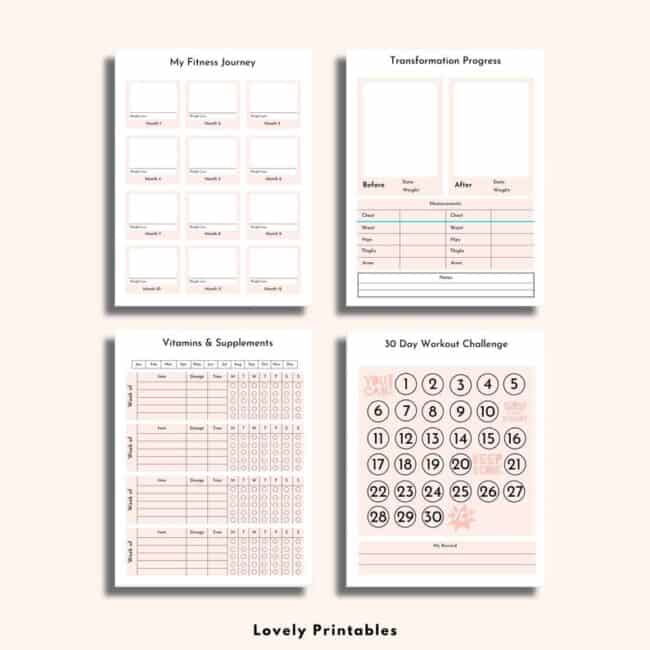 Find a Fitness Planner that Works for You
You need to use a Fitness Planner that works for you – only you.
The Fitness Planner by Lovely Printables is especially designed for tracking all types of metrics and information – calories, weight loss, exercise, measurements, and so much more.
It is a 32 page digital download that can be printed off and filled out. You can choose the pages that you want for your needs. You can print off just what you need.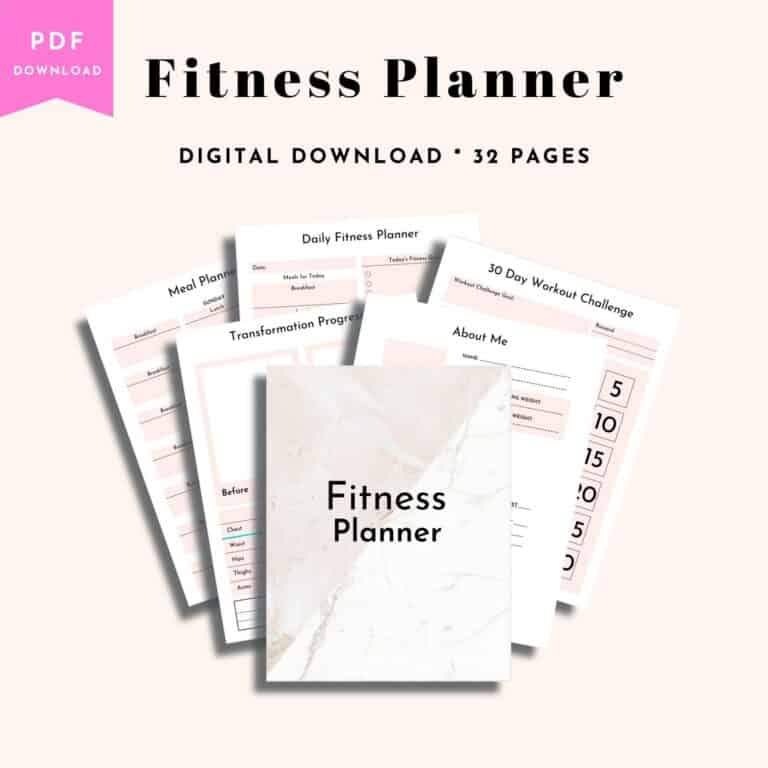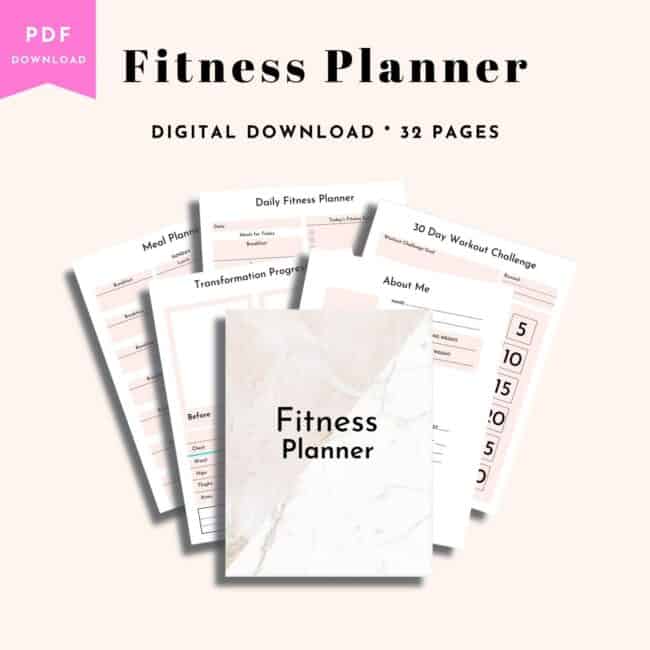 You can get the Fitness Planner here from the Lovely Printables Etsy store!
A fitness planner can help you reach your goals, and stick with your goals and progress. Here is how you can use a fitness planner for your best health and fitness.