Easy Scrunchie Fabric Hair Band DIY
These fabric hair band scrunchies are incredibly easy and fast to make. You can make them with scraps of fabric, and they are a perfect beginner sewing project!
Scrunchies are back! These elasticated fabric hair bands are the best thing for tying up our flowing locks! They look good, and they work great too!
This is such an easy and fast DIY sewing project. It is so fast and easy that once you start making a scrunchie you will quickly make several!
This is a perfect beginner sewing project! If you want to dip your toe into the world of sewing, there is no better project to begin with than scrunchies!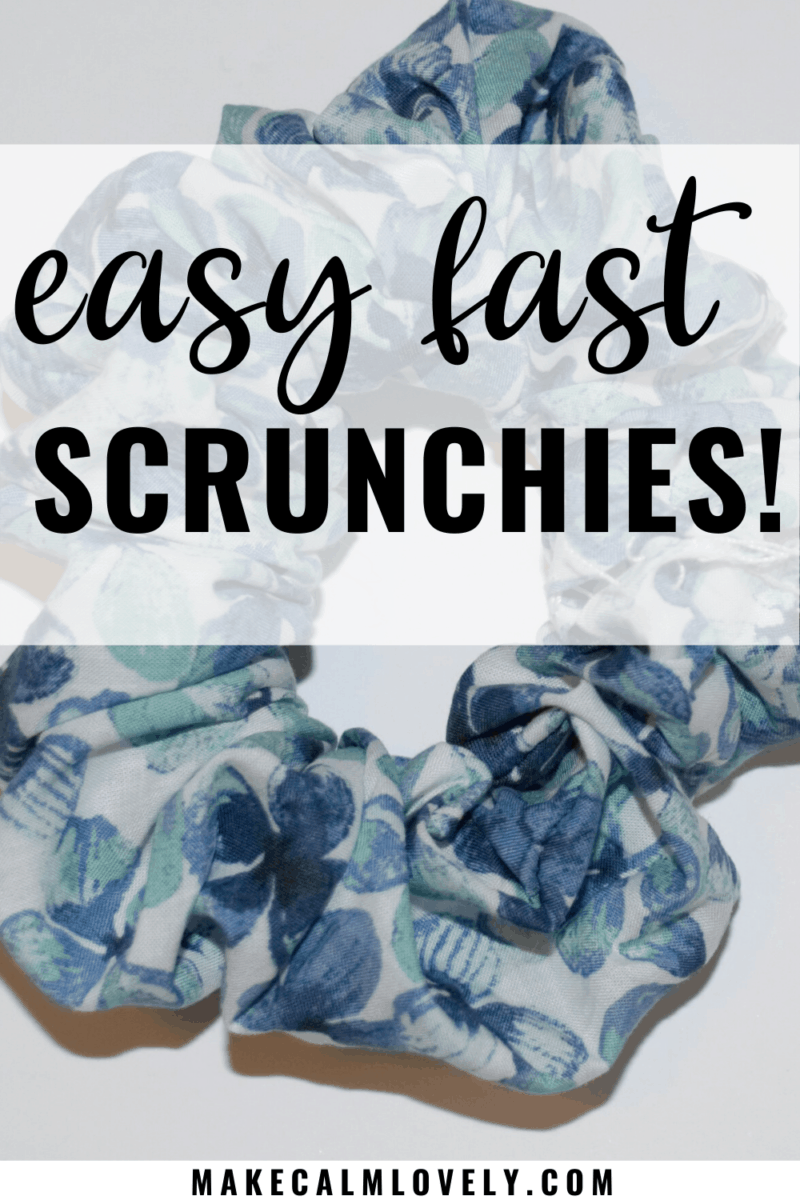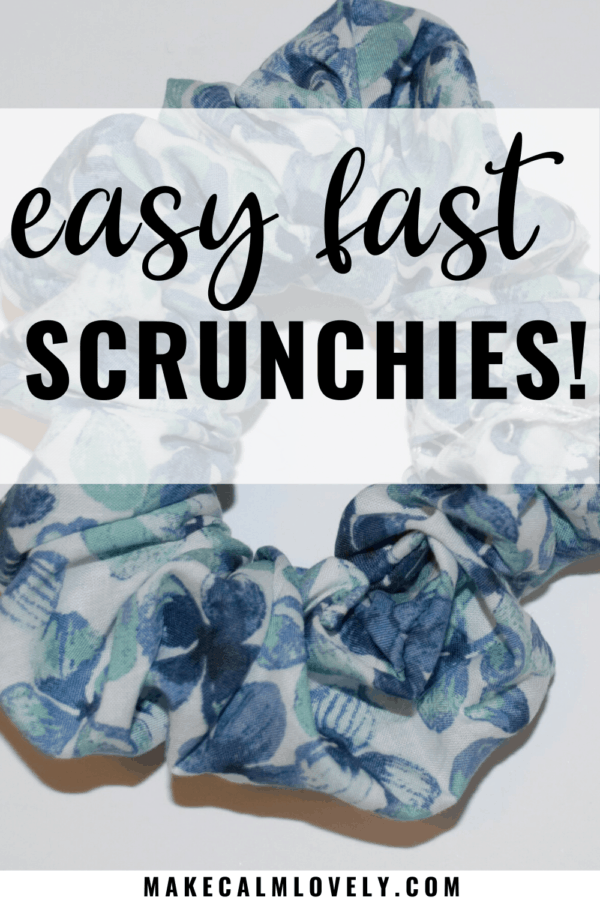 This post contains affiliate links. You can view my disclosures here.
What you Need to Make Scrunchies
Fabric of your choice
Tape Measure
Scissors (for fabric)
Needle & Thread
Safety Pin
You can choose absolutely any fabric of your choice to make a scrunchie with. Scrunchies can be cotton, silk, velvet, even denim!
But for a beginner I would recommend a cotton fabric. Cotton is easier to work with than a fabric such as silk or velvet.
I used beautiful Liberty cotton fabrics for the scrunchies featured in this post.
Once you master using cotton fabric for scrunchies, you can then move on to selecting different types of fabric.
This is such a small sewing project that you could easily hand sew it. But a sewing machine will not only be easier and faster for you to use to make these, it also stitches far better than you can by hand stitching.
Related: 7 Reasons Sewing is Such a Great Hobby for you!
Steps to Make Fabric Hair Band Scrunchies
Step One
Select the fabric you are going to use for your scrunchie.
It may help if you iron it over first, to make sure the fabric is nice and flat and unwrinkled (you can iron it after it is cut out).
Cut out a strip of fabric, measuring 3.5 inches by 22 inches.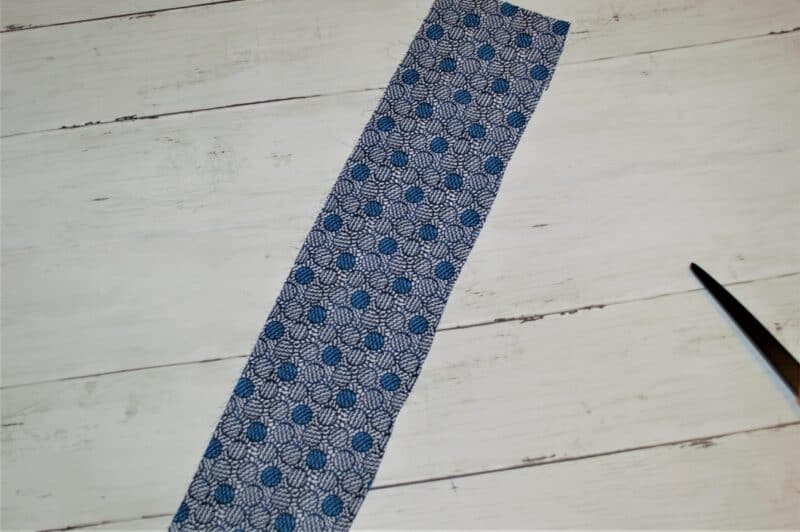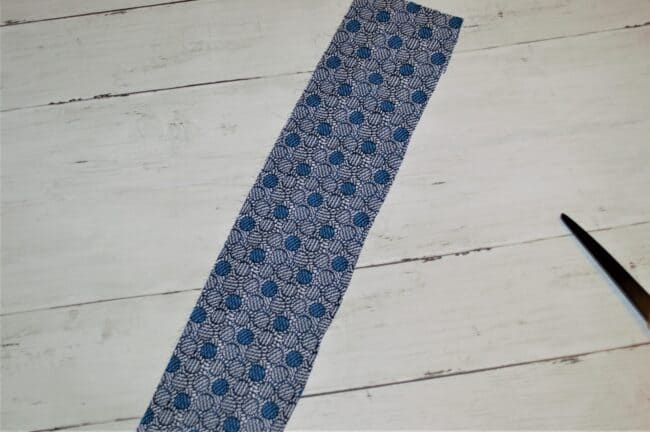 Step Two
Fold the fabric strip in half lengthwise, and pin down the middle of the fabric.
Sew along the edge of the fabric piece as neatly as possible, in a straight line.
Remove the pins.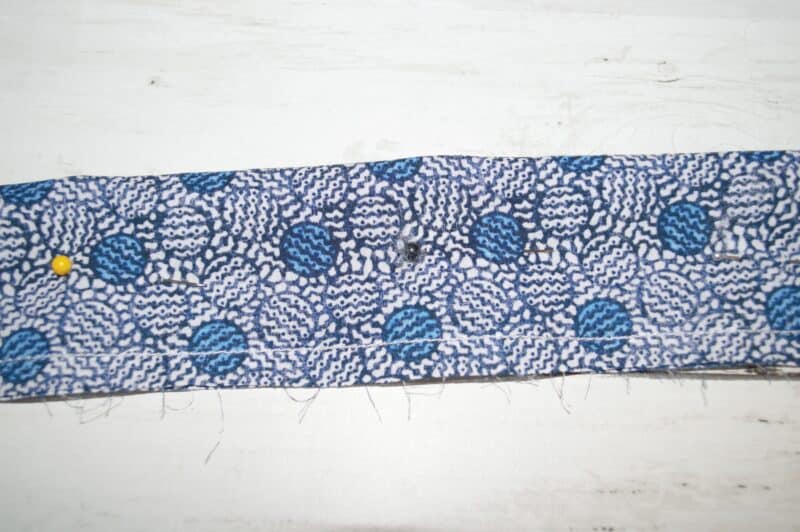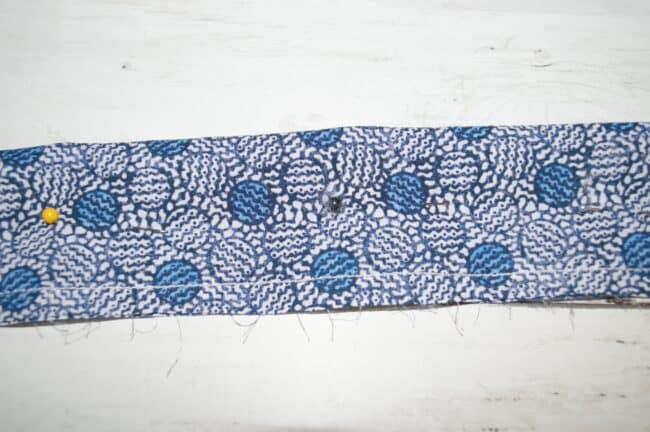 Step Three
Clip a safety pin to one of the open ends. Make sure it is only going through one part of the fabric, not both.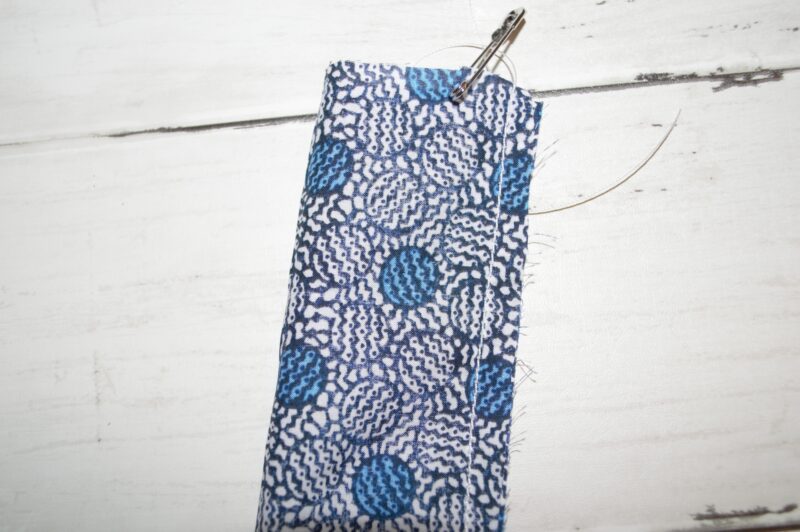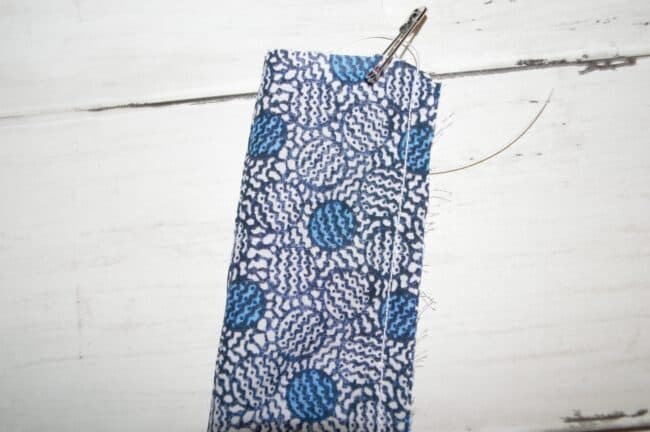 Step Four
Using the safety pin, you are going to weave the safety pin back inside the tube of fabric and pull it through.
You are weaving through and pulling through the fabric to turn it the right side out, to make the right side of the fabric now face out.
This may sound complicated, but bear with me here. You are just trying to turn the fabric tube inside out in this step. Using the (closed) safety pin means you can more easily guide and weave the fabric down inside itself to turn the tube fabric inside out.
You could also do this by hand if that is easier for you, but it may be harder to do that way.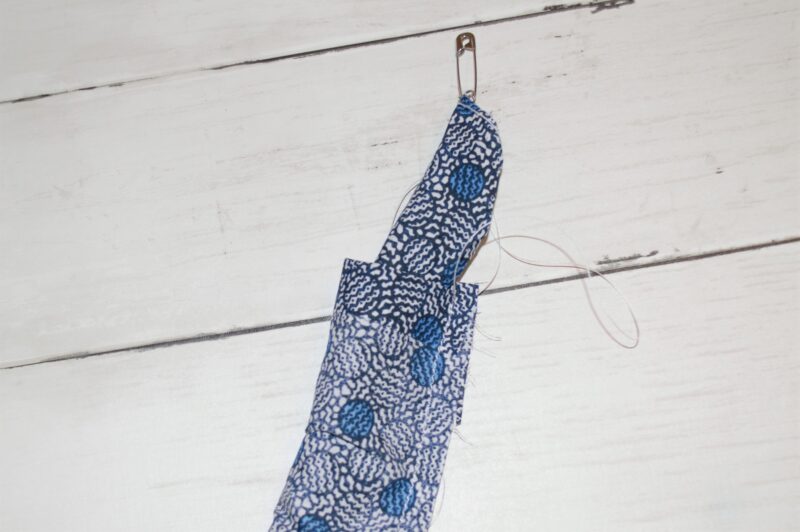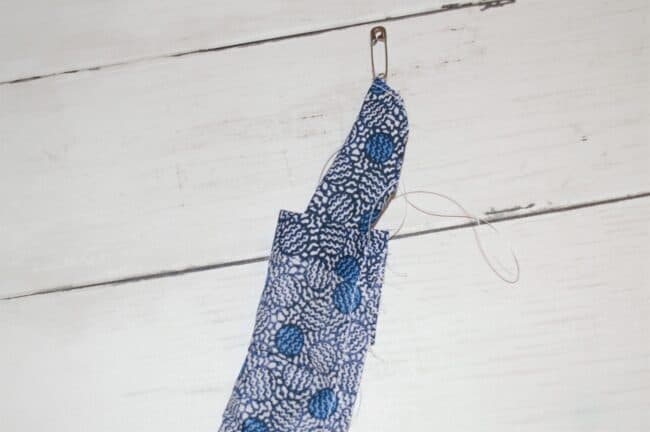 Step Five
After pulling the fabric through, your fabric tube should now have the right side of the fabric on the outside. You should have a neatly stitched seamed fabric tube.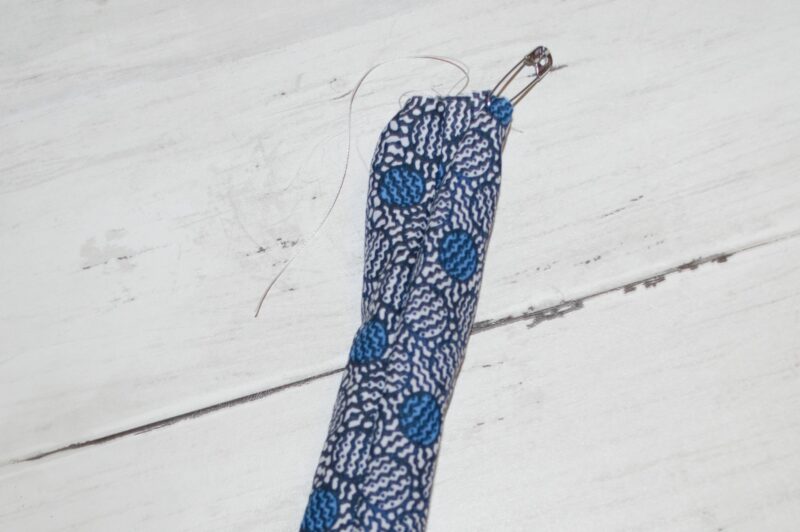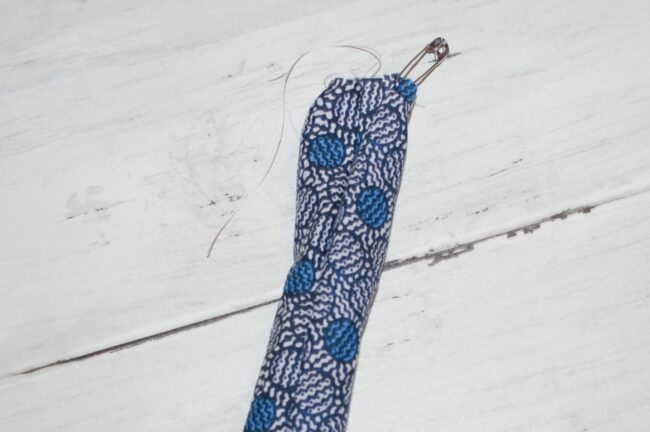 Step Six
Cut a 9 inch piece of elastic. Attach the safety pin to one end of the elastic.
In this step you are going to insert the elastic into the fabric tube. Using the safety pin to guide it is again the easiest way to do this.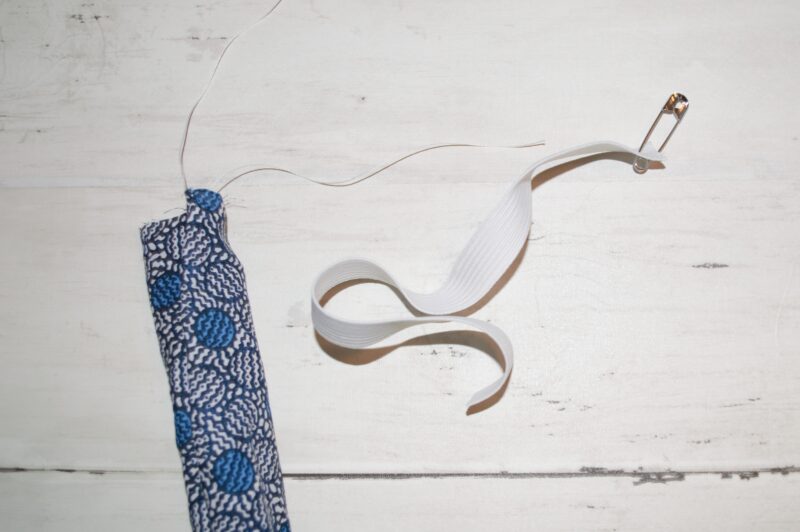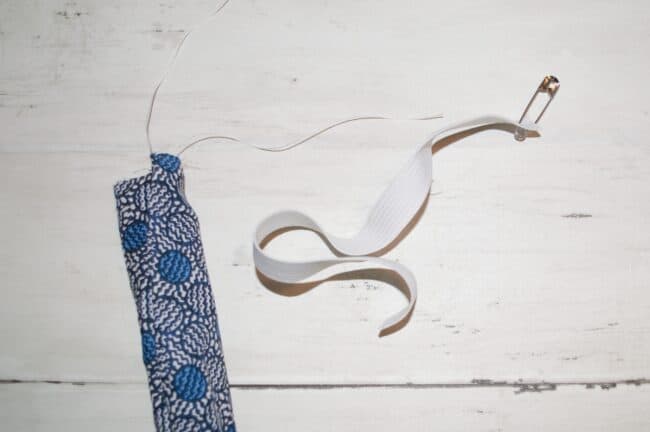 Step Seven
Push the elastic through the fabric tube, using the safety pin end to guide, weave, and direct the elastic insertion.
As you pull the elastic through, bunch up and pull the fabric.
Make sure that the end of the elastic is still showing outside the tube where you started the insertion.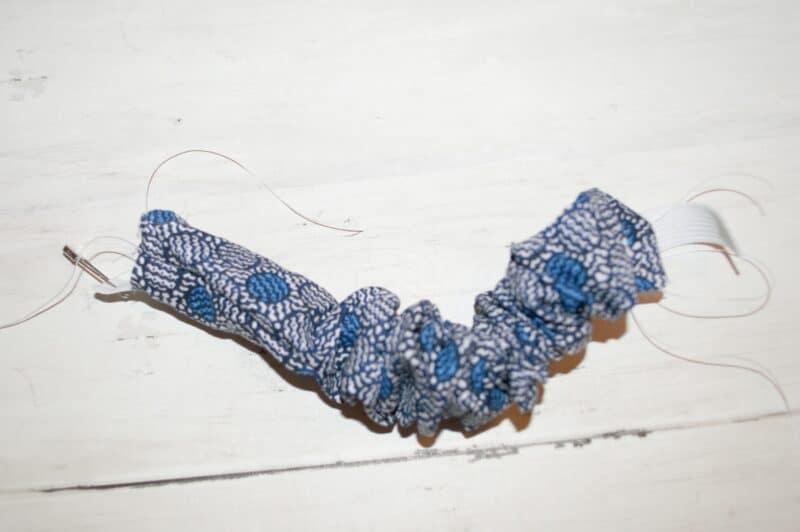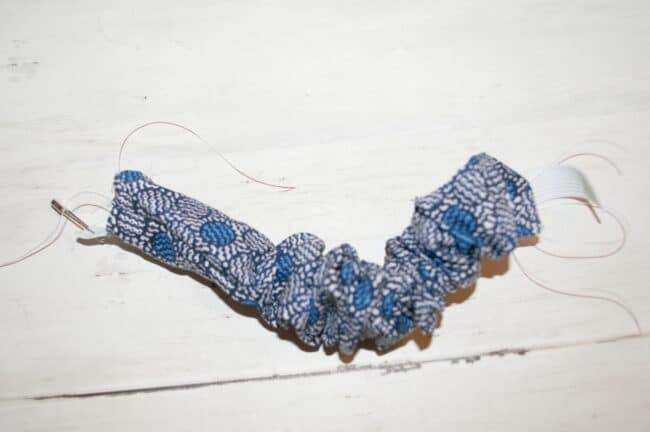 Step Eight
Once the elastic is inserted through the tube, take both ends of the elastic and tie a knot as tightly as possible.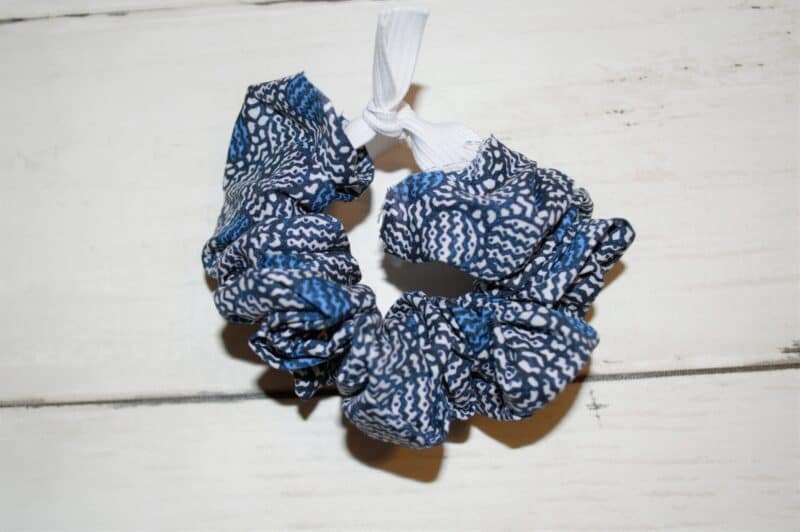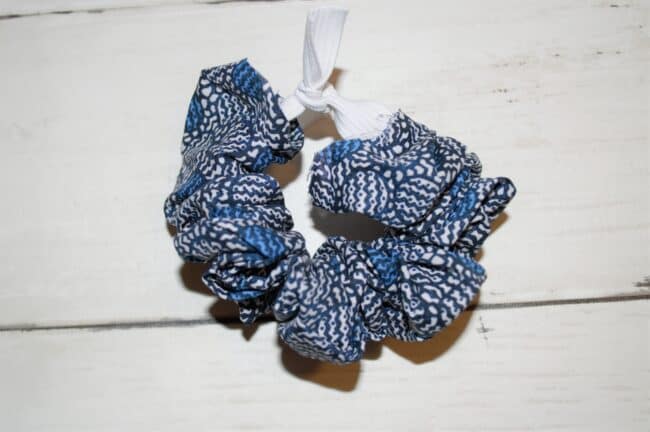 Step Nine
Pull together both fabric ends of the scrunchie, tucking the elastic inside one part of the end.
Tuck the elastic knot well inside one part of the scrunchie. Trim off excess pieces of elastic if needed.
Fold inside the edges of each half of the fabric slightly, to create a smooth edge and seam to sew.
Hold the edges of the fabric together, and hand sew the two fabric ends together. Continue to tuck the elastic knot inside if it keeps popping out.
Sew as neatly as possible around the two edges. Once the scrunchie is finalized, this sewing will not show at all.
Step Ten
You should now have a finished scrunchie! Doesn't it look great!
I am sure you can see what I meant by the fact that you will want to keep making more and more scrunchies after you make your first one!!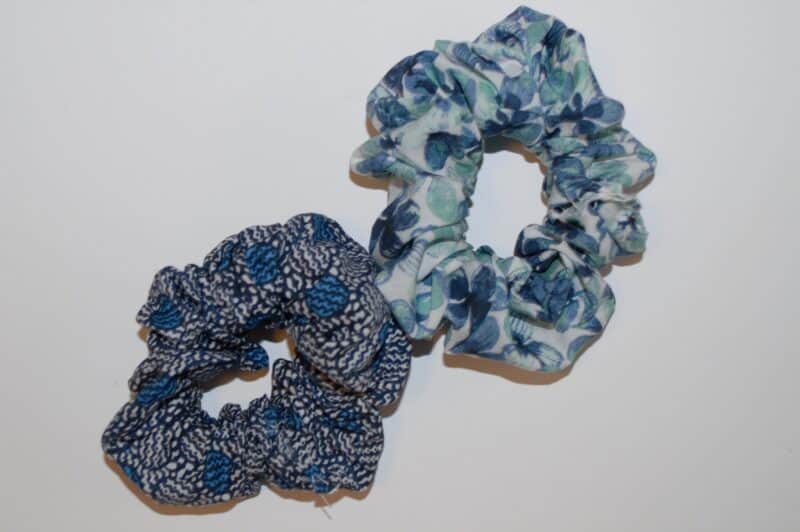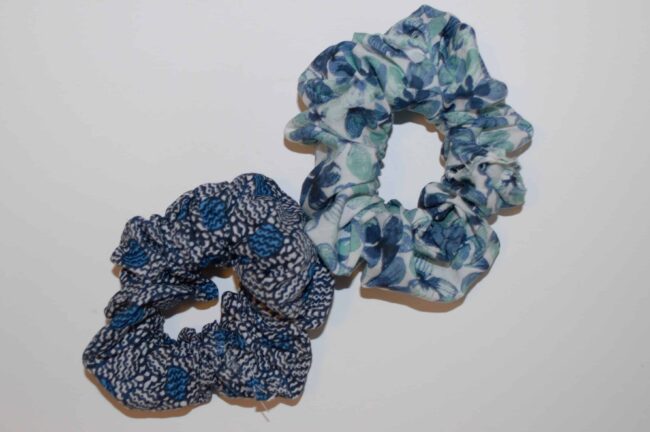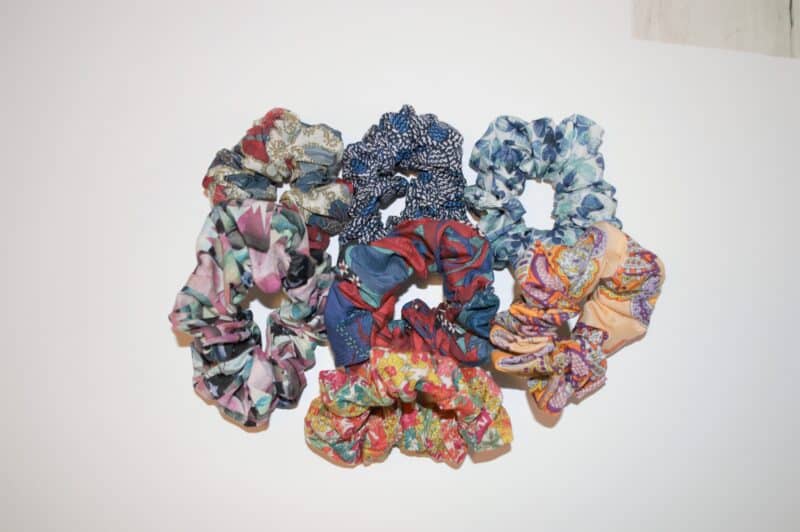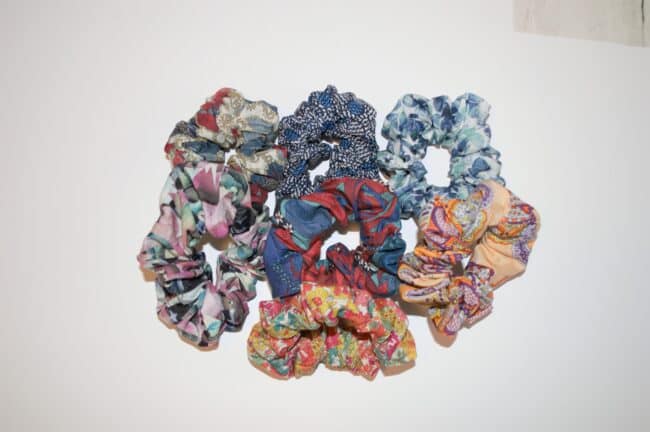 Related: Easy Glasses Sewing Case Tutorial
Pin this for Later!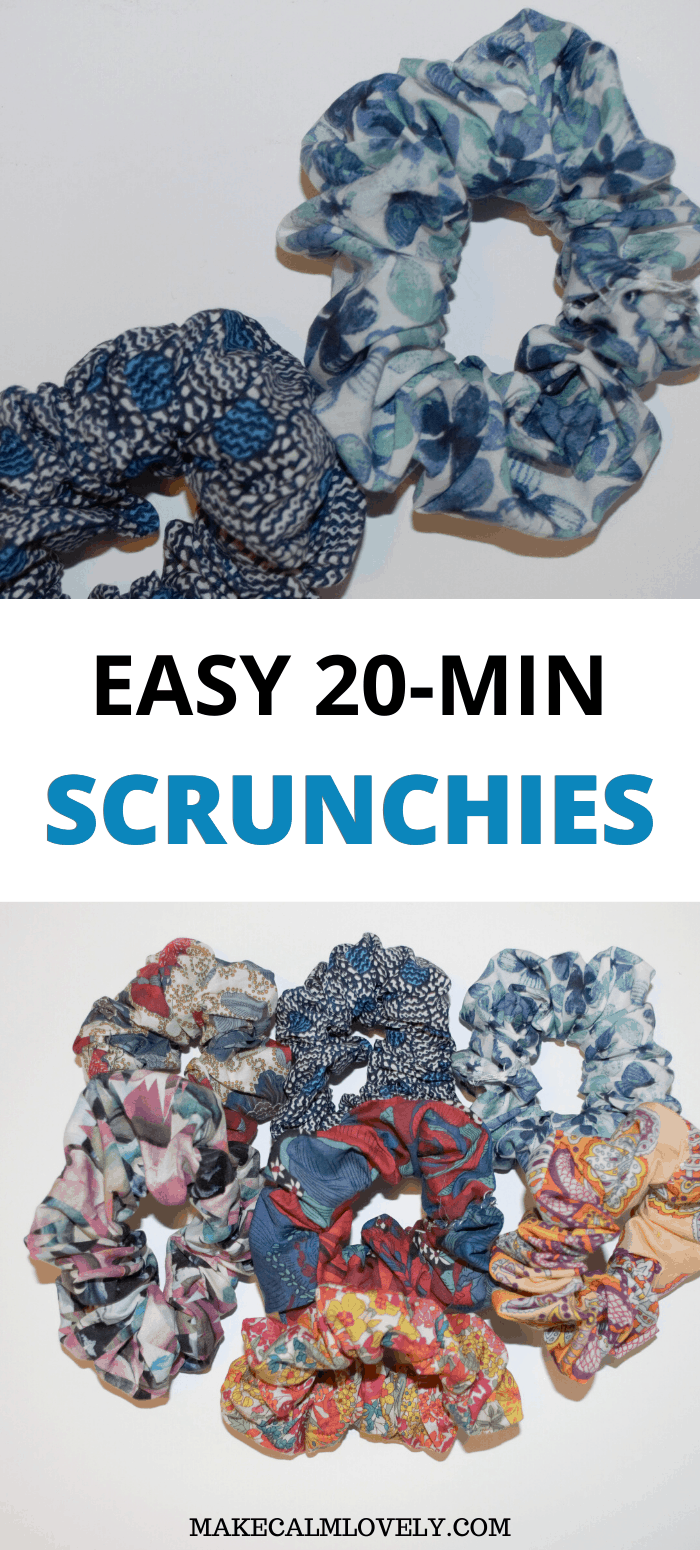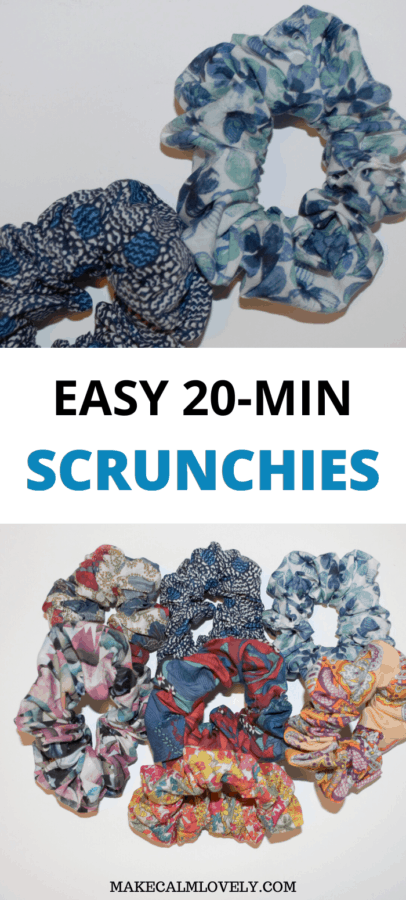 Related: Sewing Projects for your Home that are Fast & Easy!
These scrunchies are so fast and easy to make, you will want to make lots and lots!
This DIY sewing project is the perfect stash buster, and the perfect project to use up all those fabric ends that you have laying around!