12 Easy Sewing Patterns for Amazing Bags
Sewing is a great hobby, and you can make so many wonderful things for you, your home and your family. But sewing your own bags is especially rewarding and fun to do.
How many times have you seen a great bag, but wished it was a different color, different material, or just a slightly different style?
When you sew your own bags you are totally in control of color, fabric, pattern, design and more. Sewing your own bags is also much cheaper than purchasing a pre-made bag, and think how great you will feel knowing you made that special bag!
Here are 12 sewing patterns that are easy and fast to make!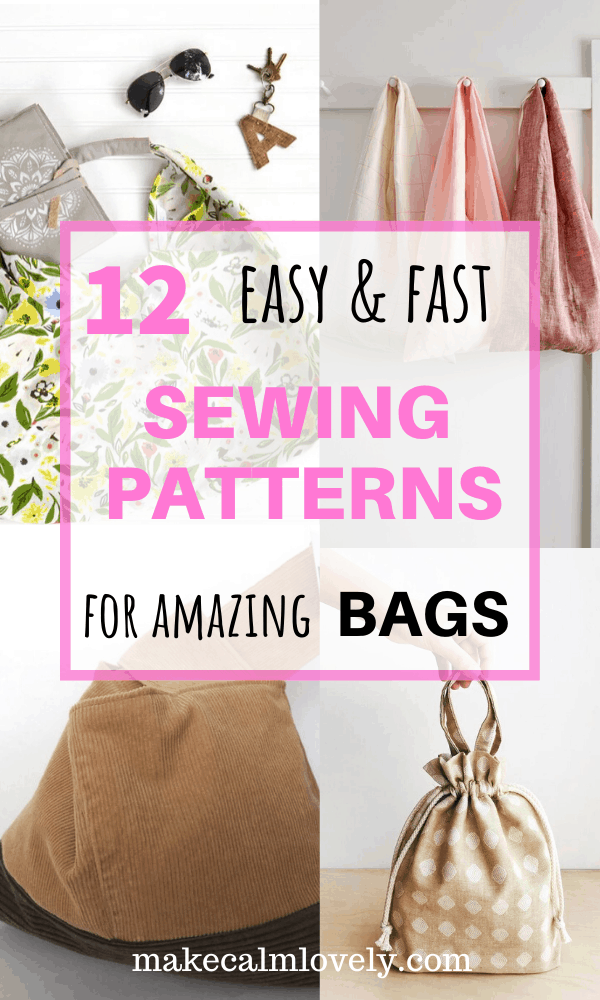 This post contains affiliate links. You can view my disclosures here.
Fold Up Market Tote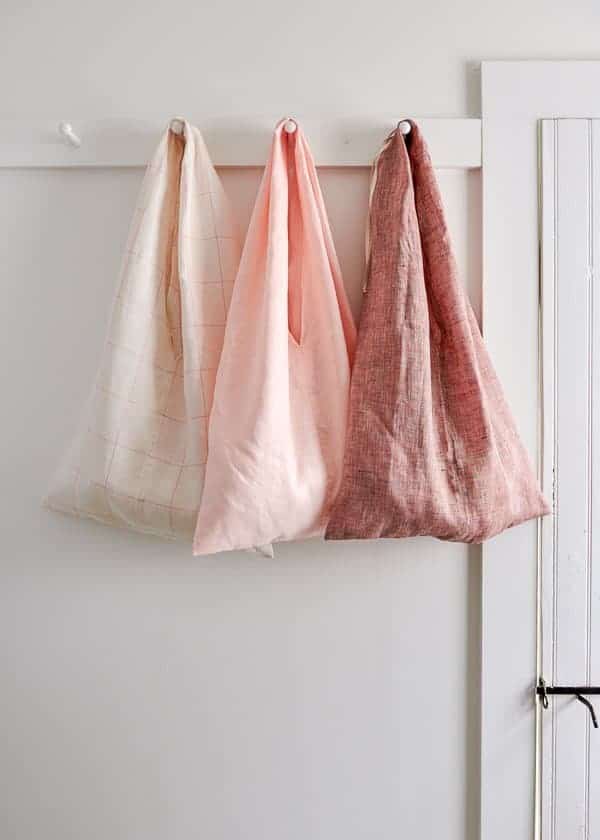 I absolutely love the sewing projects from Pearl Soho. This fold up market tote is beautiful and simple and is available from them.
Each bag uses just two pieces of fabric and is very easy to sew. The fabric used in this project is a beautiful linen fabric, that will look beautiful and really last. See here for how to make this beautiful Fold up Market Tote bag.
Geometric Hobo Handbag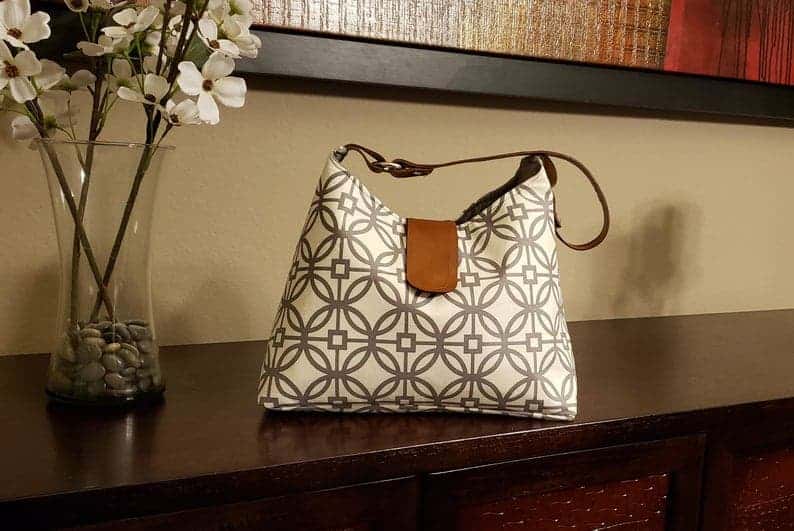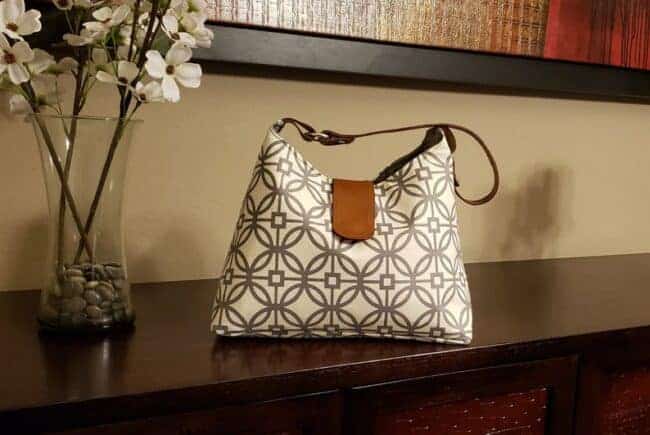 This beautiful shoulder bag has great lines, and it is so perfect for everyday use. You can get the pdf pattern right here for this bag.
The pattern is an immediate digital download, and this is a beginner level sewing pattern. There are great picture step by step directions for making this bag from start to finish. You can make this in any suitable fabric to really personalize this bag to you.
DIY Tote Bag with Tablet Pocket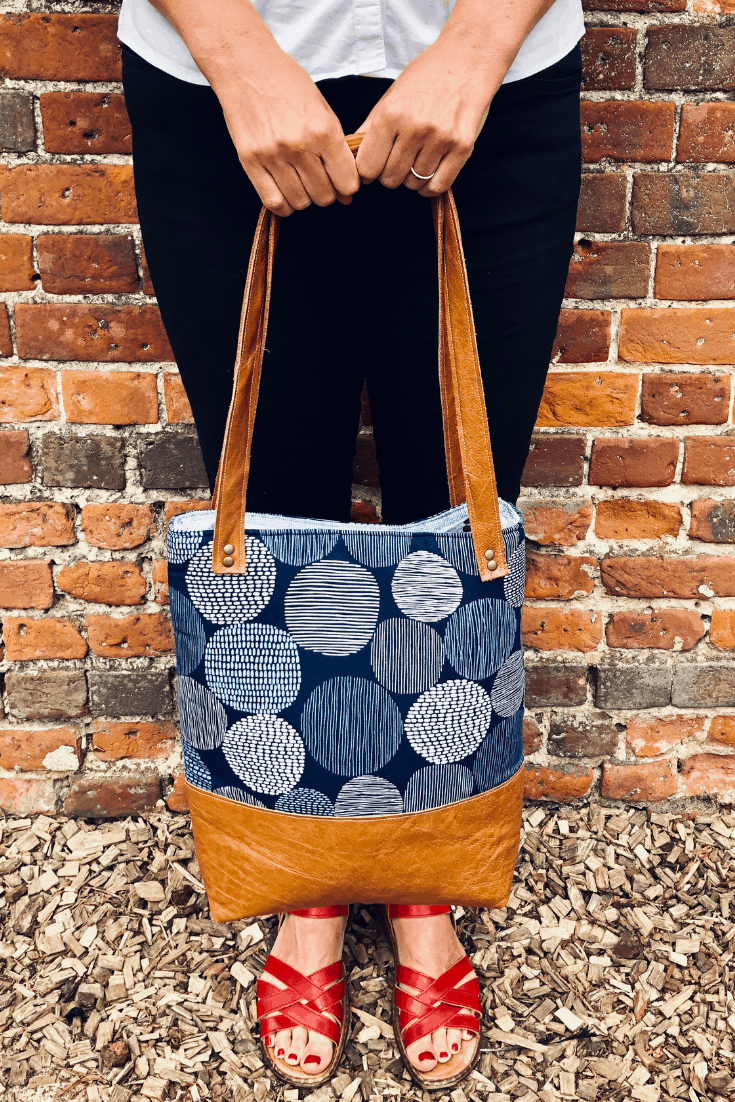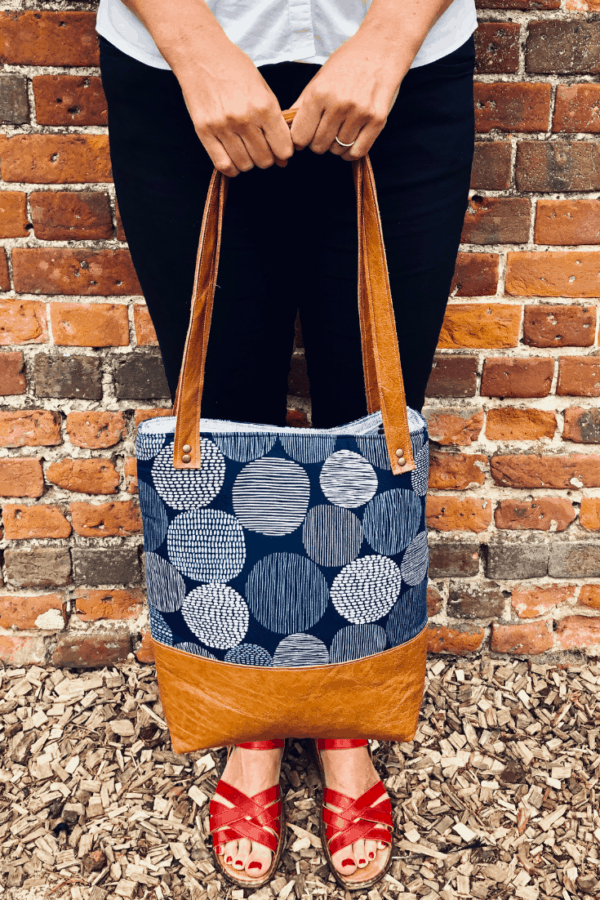 This pretty tote bag includes a padded tablet holder inside the bag. You can use recycled fabrics to make this bag to make it greener, or choose whatever fabrics you love for this. You can see the instructions right here.
Small Shopper Bag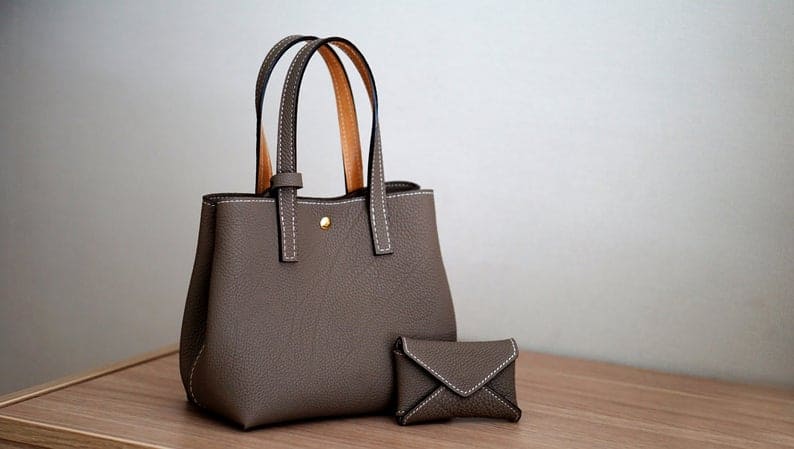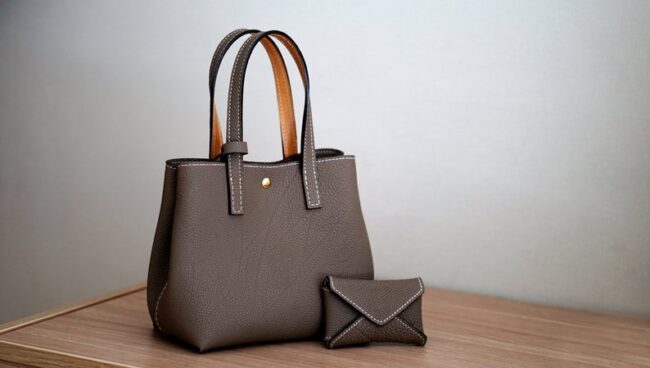 You can make this leather barrel style bucket bag with ease by following this great pdf sewing pattern.
This is a beautiful attractive leather bag that you would be proud to use. You could also use a vegan leather substitute to make this bag.
Japanese Knot Bag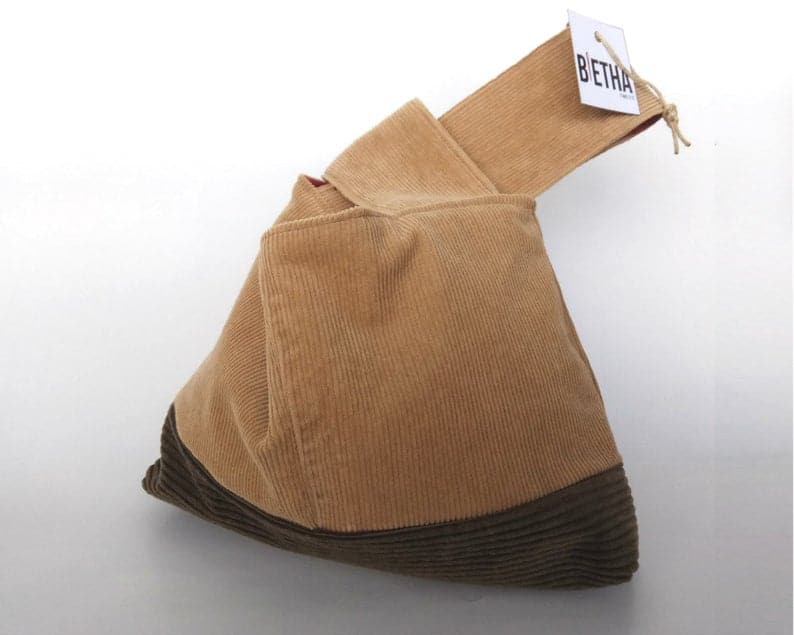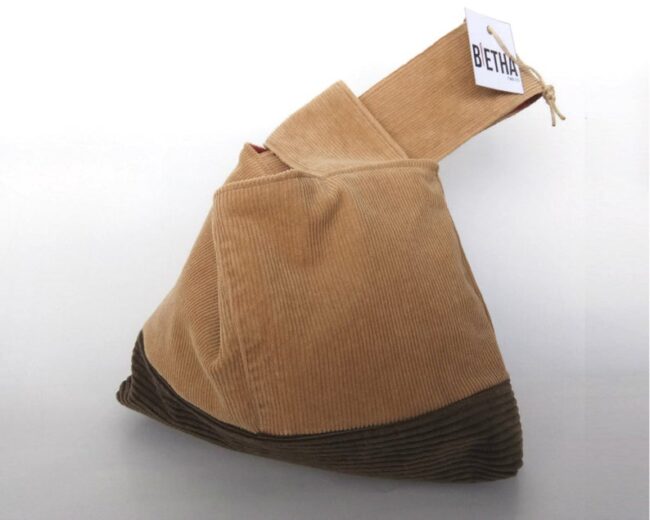 Japanese knot bags are so useful for so many purposes. This downloadable pdf sewing pattern will give you step by step instructions on how to make a beautiful Japanese knot bag. This is a beginner level sewing project too.
Cute Little Drawstring Bag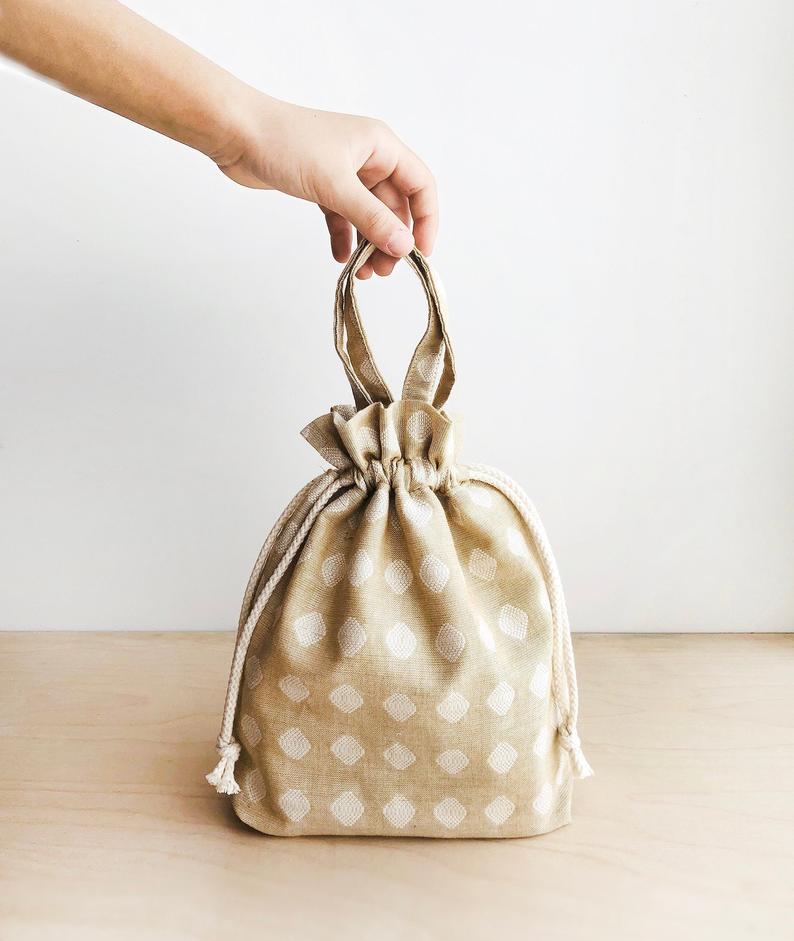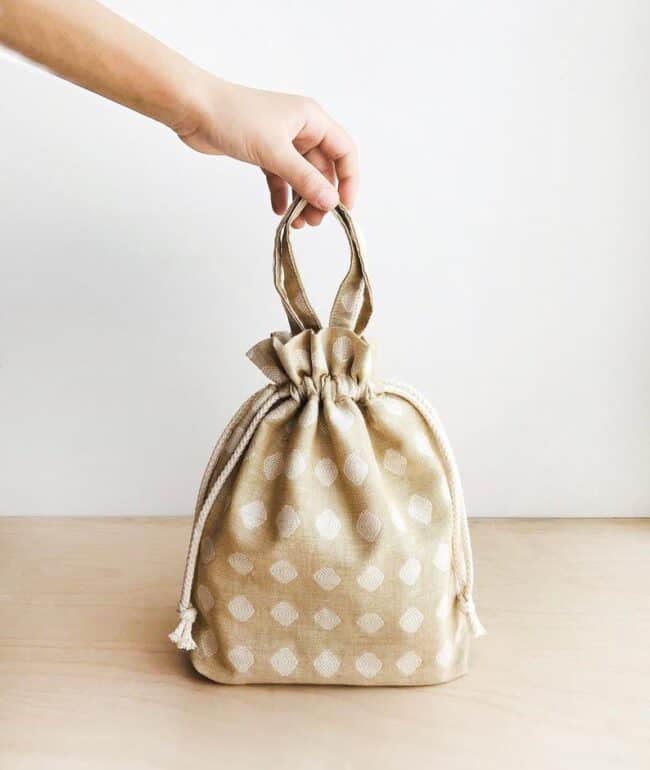 This cute little drawstring bag is a beginner friendly sewing project. Just download the pdf and you will have all the instructions and directions to make this lovely bag.
Related: Sew this Lovely Easy Glasses case!
Retro Travel Bag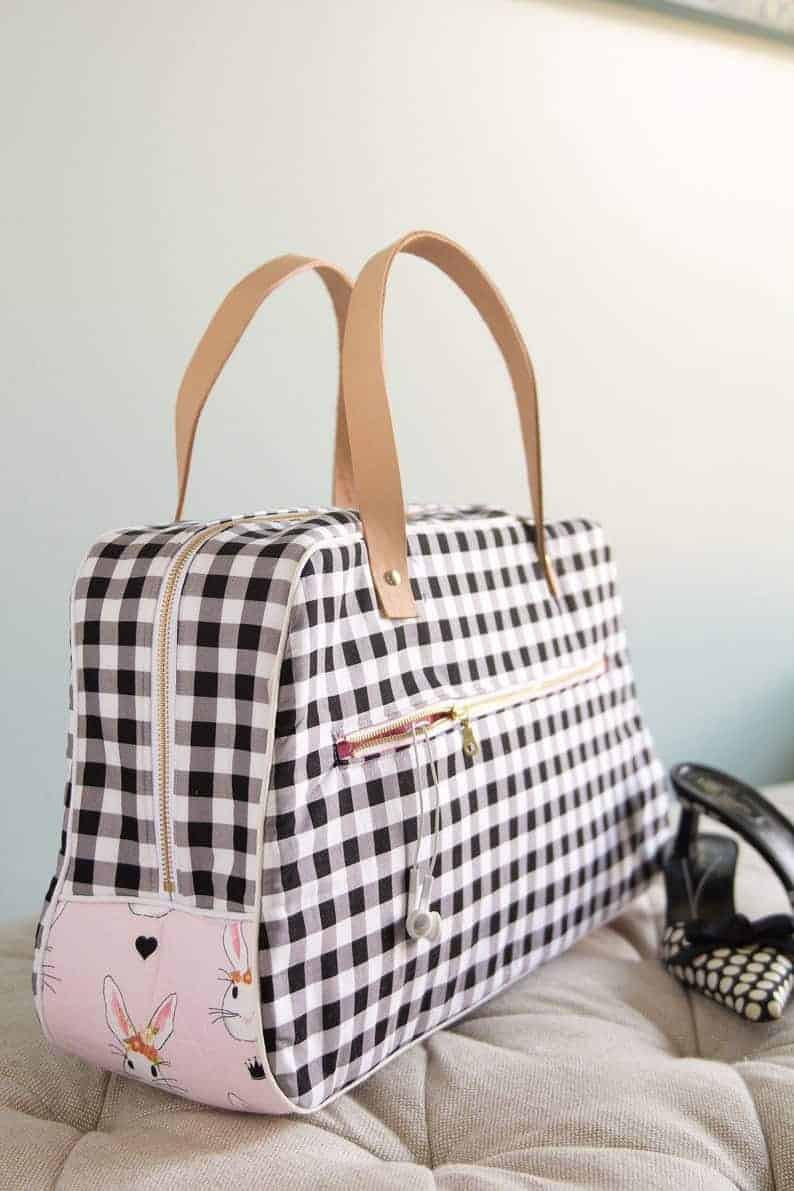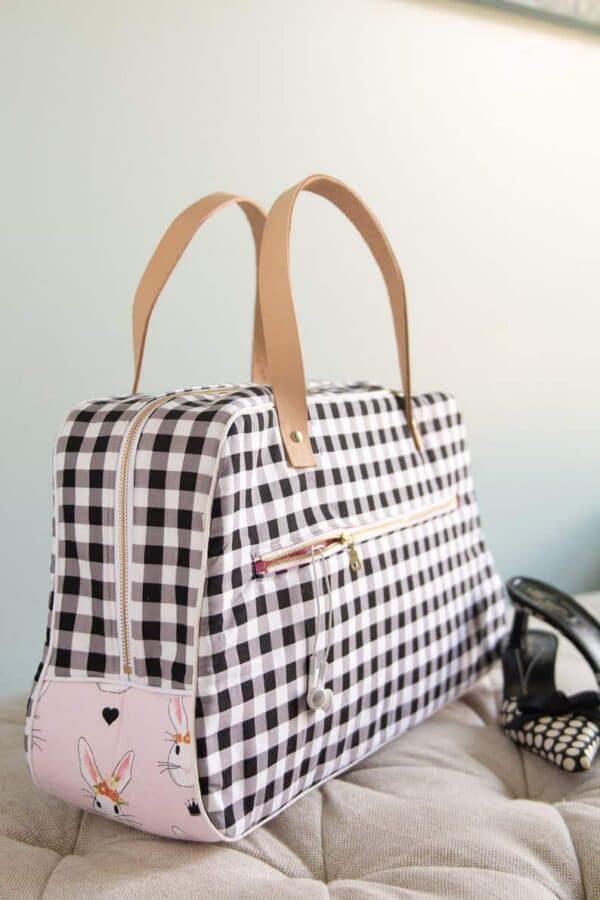 This Retro style travel bag would make a great perfect weekend bag. It is stylish and roomy, and who wouldn't love this bag! You can instantly download the pdf pattern, and there are photos to guide you through all parts of this sewing project.
Honeymoon Beach Bag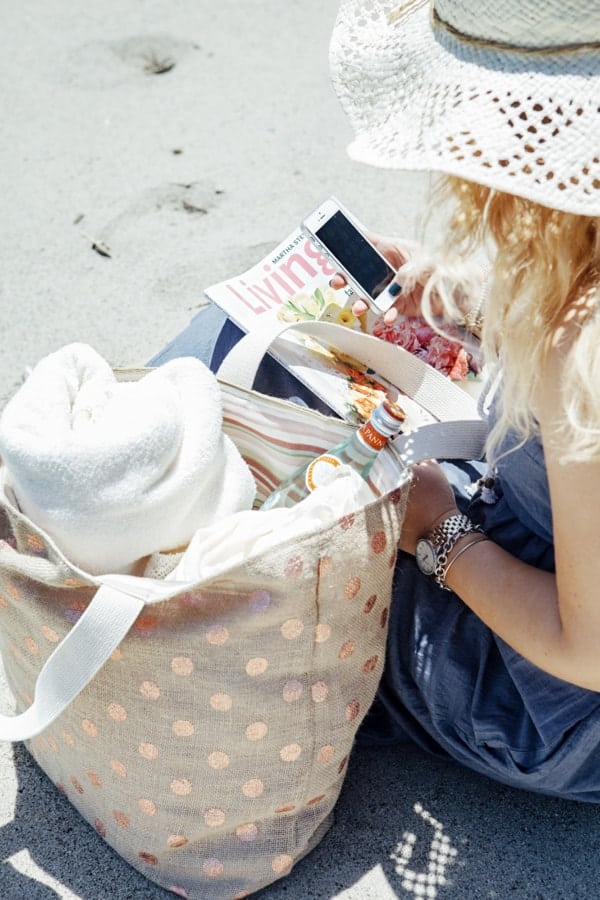 This is a gorgeous oversized bag that is a perfect beach bag. It is large enough to hold your towel, reading materials, sunscreen, sunhat, and whatever else you need to take to the beach. You can get the instructions right here.
Reusable Fabric Bags for Fruit & Vegetables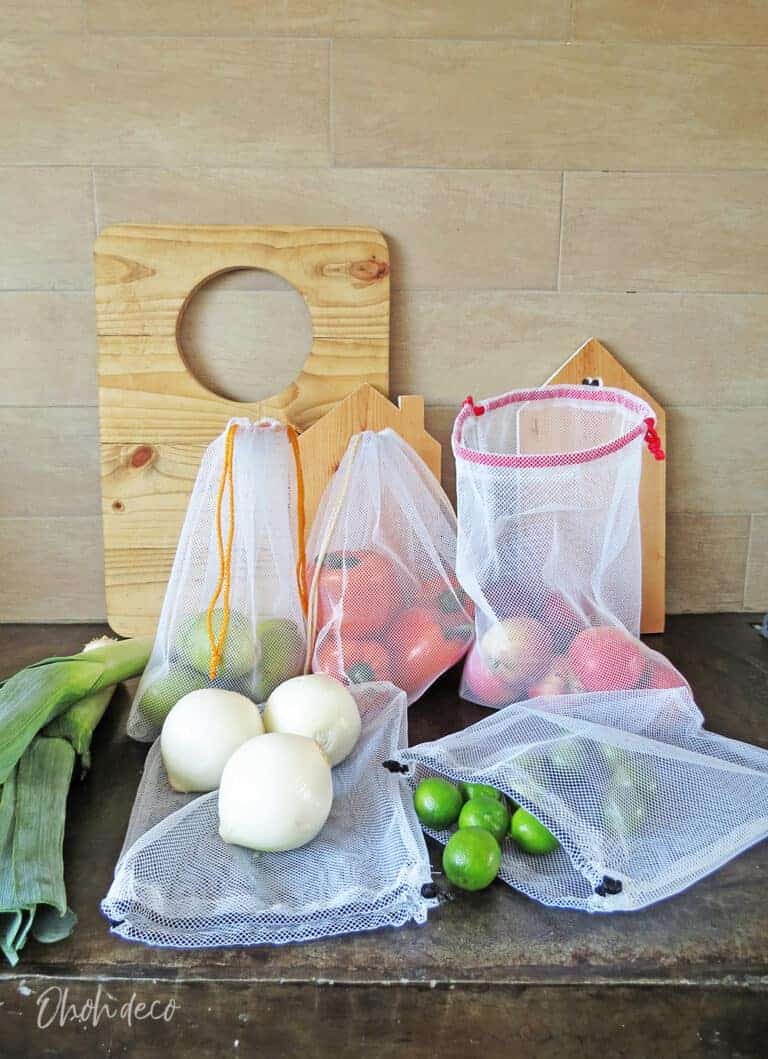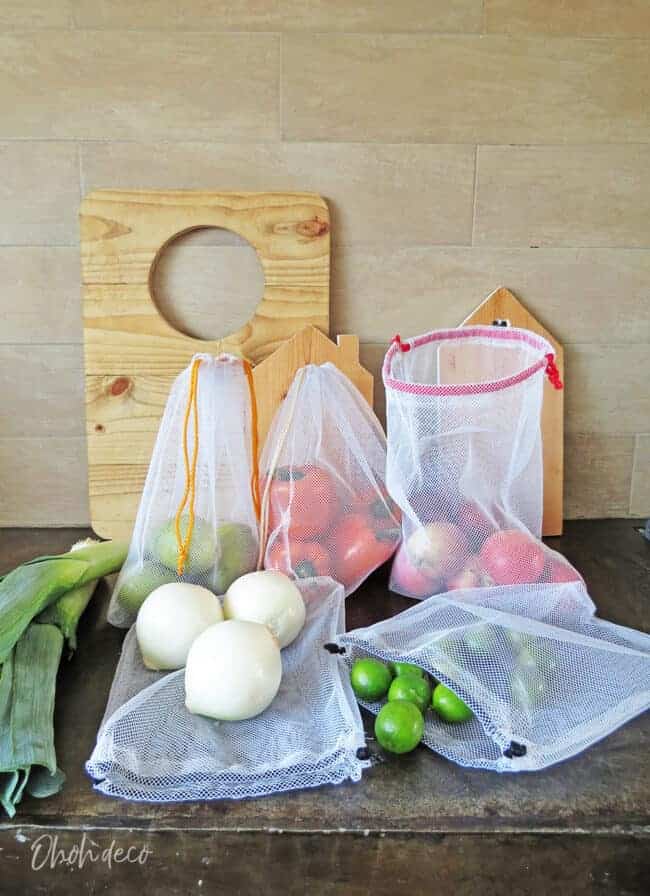 If you want to be greener and more eco-friendly, these reusable fabric bags for your fruit and vegetables are just the thing to make.
These bags are easy to make, great for beginners, and you are making something so useful and good. Get the full instructions right here.
Reversible Tote Bag for Kids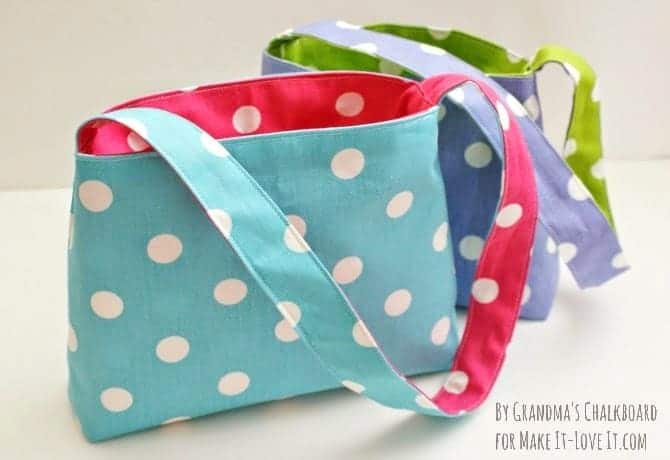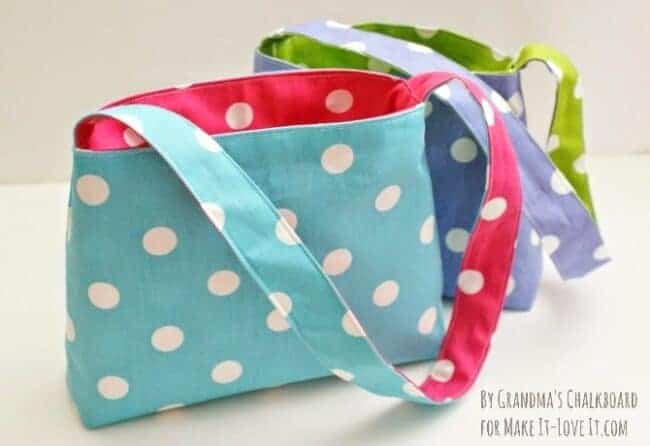 This is a really pretty reversible tote-bag, a small size especially for kids. You can get the full instructions right here.
Cute & Easy Tote Bag with Pocket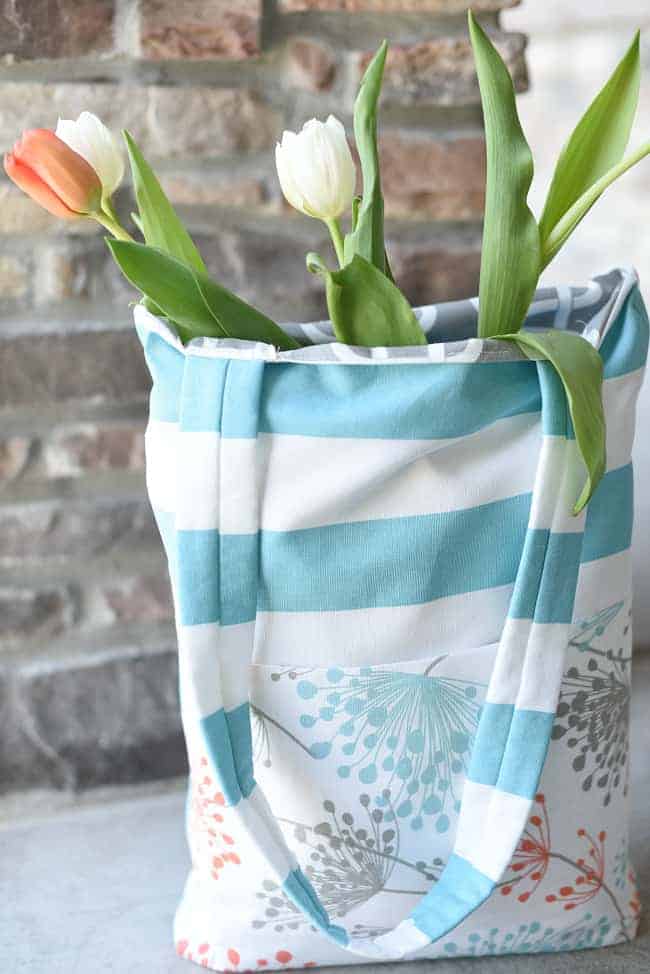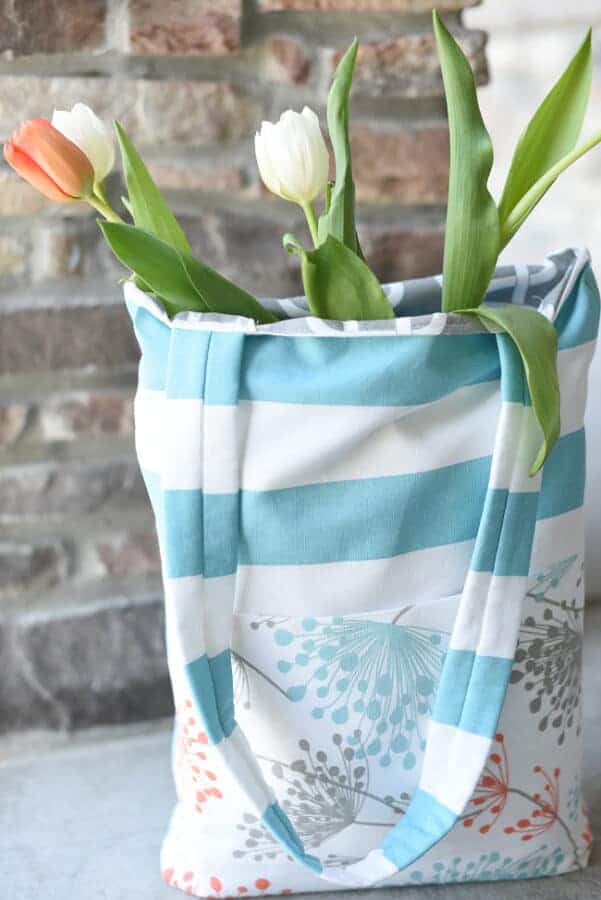 This is a really easy tote bag to make, complete with useful pocket. This can be made in whatever colors and fabrics that you want, making it your go to bag for just about anything! You can get the full instructions right here.
Tea Towel Origami Bag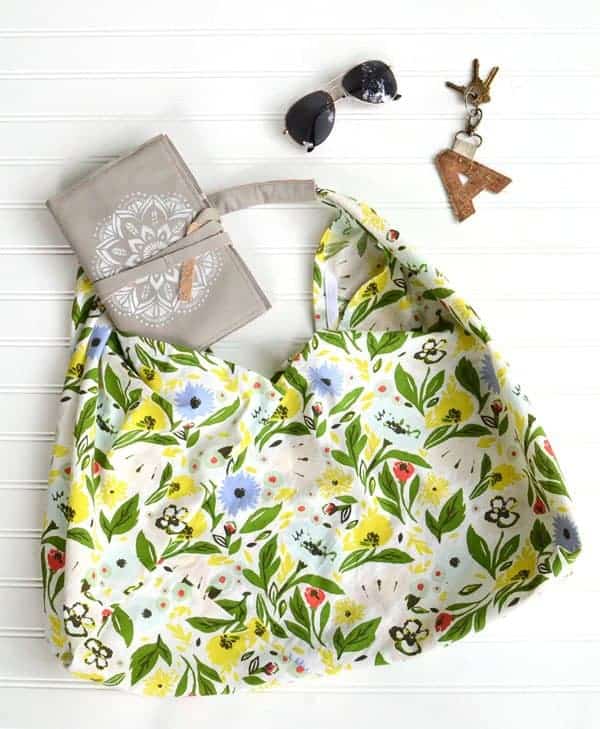 This tea towel origami bag sewing project is fast, simple and easy. You can make it for any holiday or any occasion even. Yes you've guessed it! It uses tea towels! You can get the full instructions right here.
Bag making can be a great beginner sewing project, to really get you into the swing of sewing and making.
You can make some lovely bags, that will fit your own personality, style and preferences. So sew your own lovely bag today!
You may also love these great DIY projects:
Sewing Projects for your Home that are Fast & Easy
Get Incredibly Creative with a Cricut