Get Incredibly Creative with a Cricut
A Cricut cutting machine opens up a whole world of amazing potential crafts and projects for you to make and enjoy.
Creating and crafting your own DIY projects is so incredibly satisfying. Here at Make Calm Lovely we are always on the look-out for great craft and DIY ideas for you to explore and enjoy.
Cricut are a range of machines that cut out things for you – all kinds of things! A Cricut machine is a little bit of an investment up front. But once you have the machine you can go to town and explore so many different projects and crafts with it.
A Cricut machine is an amazing piece of DIY and craft hardware! It is an amazing tool that can cut just about anything – sewing patterns, fabric, leather, paper, vinyl, and even balsa wood. In addition to cutting, you can also draw, engrave and score with it.
It looks like a printer, but it is an electronic cutting machine. It uses a blade and set of rollers to cut whatever you want to cut.
You use something called cut files in a Cricut. Cricut has subscriptions and access to these, and you can also buy them from other places. You can also upload and cut your own files. The Cricut uses it's own special software. You simply design something in the software that you want to cut, place your materials on the cutting mat, and then the machine does it all for you!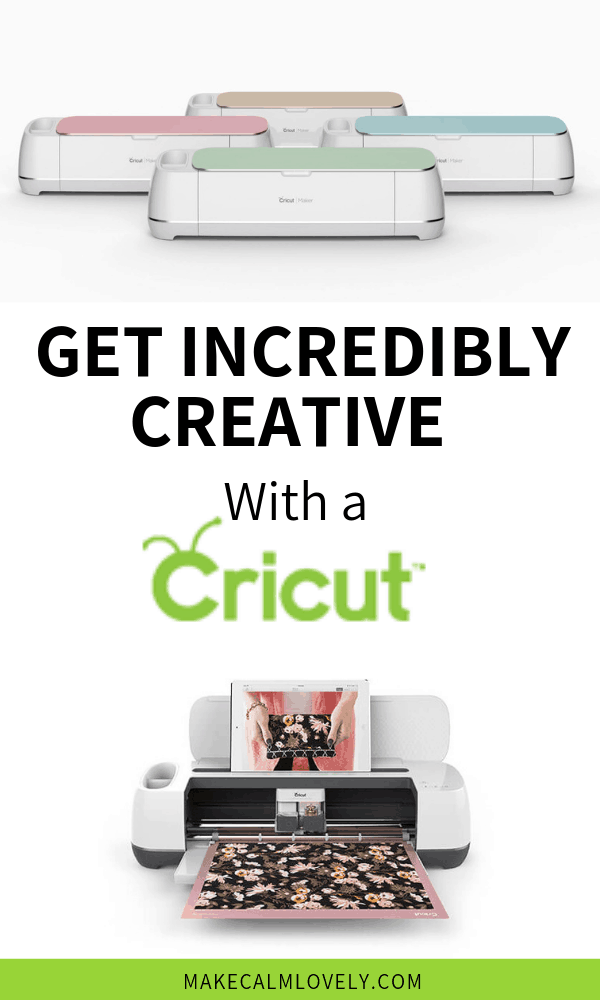 This post contains affiliate links. You can view our disclosures here.
Use a Cricut for Sewing Projects
Cricut machines are really quite amazing for sewing projects. You can select a digital pattern, and then the machine will do all the pattern and fabric cutting and marking for you! How amazing is that if you love sewing! Just marking up fabric for a sewing project takes time. This machine can cut down that time in half. Whenever I start a sewing project I just want to get to the sewing! I hate all that cutting out and marking up.
Part of a successful sewing project is also cutting correctly. It is awful to realize you have cut something the wrong way. But when you cut with the Cricut machine it marks and cuts the fabric really accurately.
Make Iron on Transfers with a Cricut
You could make all kinds of iron on transfers withe the Cricut machine. If you want to make t-shirts, cushions, bags and more, print off a really unique transfer. You can use a template, or design your own!
Cut Vinyl with Cricut
You can even make great statement mugs and glassware with Cricut. Just cut out the vinyl and place it on the piece. In addition you can even make vinyl to place on things such as phone cases and wall pictures.
Quilting is much Easier with a Cricut
If you love to quilt, you can cut quilting templates with the Cricut machine, either using some that are pre-made or design your own. Imagine not having to cut all those quilt blocks by hand anymore!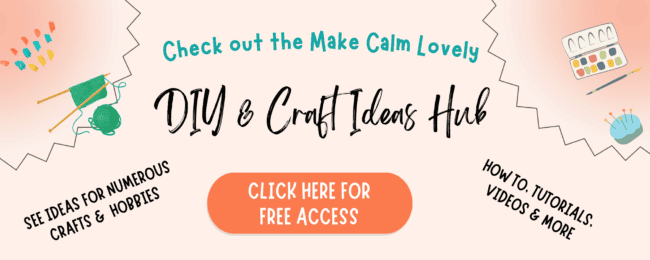 Make Unique Furniture with a Cricut
Cricut can produce great stencils for stenciling unique one of a kind pieces of furniture for your home.
This beautiful stenciled table was all made with Cricut.
Paper Cutting is incredibly easy with Cricut
These 3D animal heads (below) are great examples of some of the things you can make with a Cricut. They look so cool, and they are all made from paper.
You can also make greeting cards, ornaments and much more. The card below was cut using the Cricut machine.
Or this pop up Lion Greeting card!
Special Occasions using Cricut
Cricut really comes into its own if you are planning a special occasion, or during the holidays. Cut out unique Christmas cards to send to friends and family. Design special favors, and monogrammed items for a wedding. Design t-shirts for a family reunion. Design cupcake toppers for your child's birthday party. Make special mugs to give to friends as Christmas presents. Design unique items for a baby shower. The list is endless!
If you are looking for a great craft and hobby to start, Cricut might just be it.
Look at Pinterest for inspiration for different projects using Cricut. Pinterest users love Cricut, and you will find a huge array of examples and tutorials on there.
You may also like these DIY, Craft and Hobby Tutorials:
Learn a new Skill or Hobby This Weekend
IKEA Moppe Apothecary Cabinet Hack
Cricut is a great introduction to some amazing
DIY Craft Projects!