The Best IKEA Products for Every Room of your Home
What are the best IKEA products for every room of your home? Here are the best IKEA products for your living room, bedroom, dining room, kitchen and more!
No matter what stage you are at in your life, IKEA has something for you! Whether you are a college student looking to furnish a dorm room, you are furnishing your first apartment, or even furnishing the family home, you will find something at IKEA for every room in your home.
Everything that IKEA sells is stylish and affordable. They have a wonderful range of items, and you can even hack them and change them too if you want something more unique and different!
IKEA items can fit in with all kinds of other furniture items and decor. You can mix and match anything with your existing decor.
So what are the staples from IKEA sells for pretty much every room in your home? If you are furnishing a home what are the IKEA pieces you should most look out for and buy?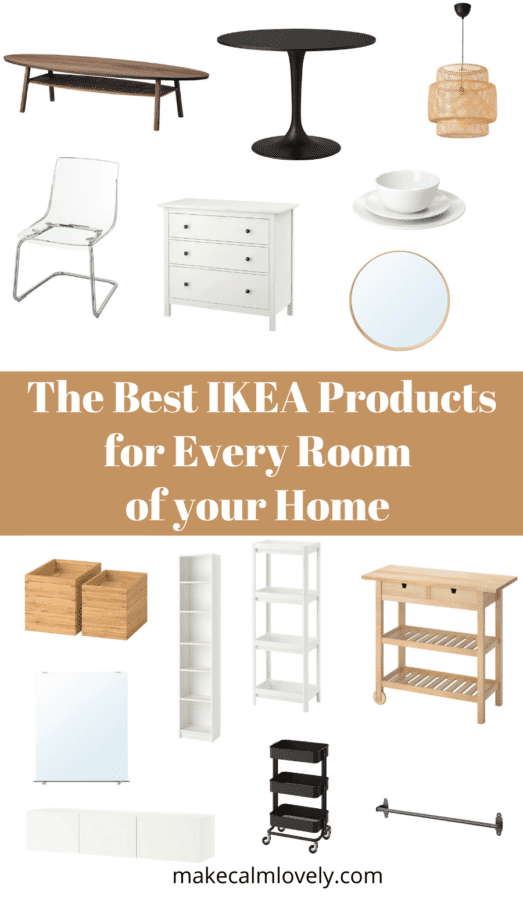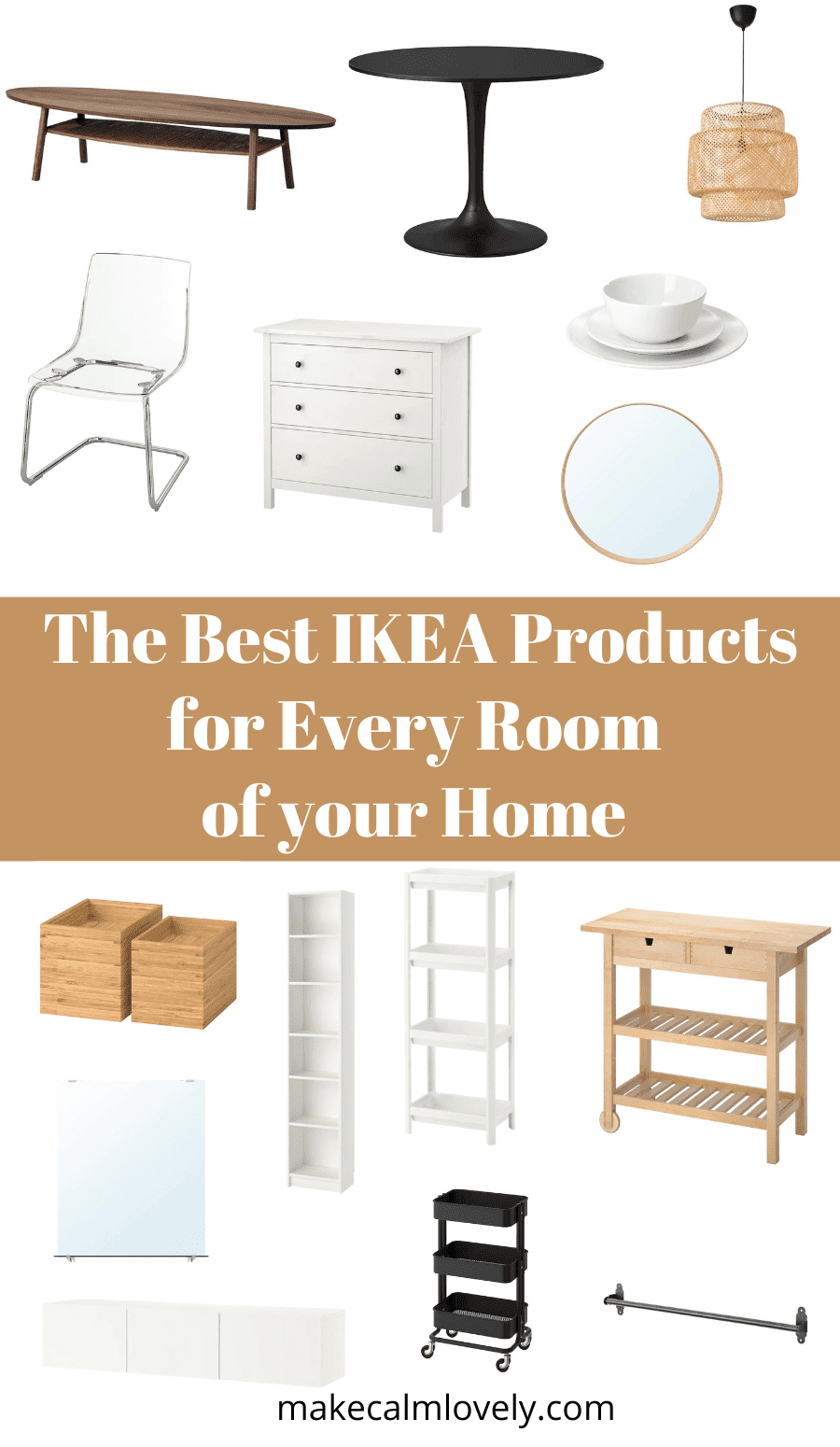 Kitchen Essentials from IKEA
Raskog Cart
incredibly versatile cart can be used in any room of your home, for any purpose whatsoever. But I especially love its use in kitchens.
It also moves around smoothly and easily, thanks to its wheels, and it has 3 very handy shelves to store things on. It also currently comes in 3 different colors, and every now and again IKEA introduces a new color to the range. You can also spray paint it and change the color if you need a certain color too!
In your kitchen the Raskog cart can create additional storage for food and items. It can also serve as a coffee station, or even a place to keep your drinks. In addition you can store kitchen equipment on it that doesn't fit anywhere else in your kitchen!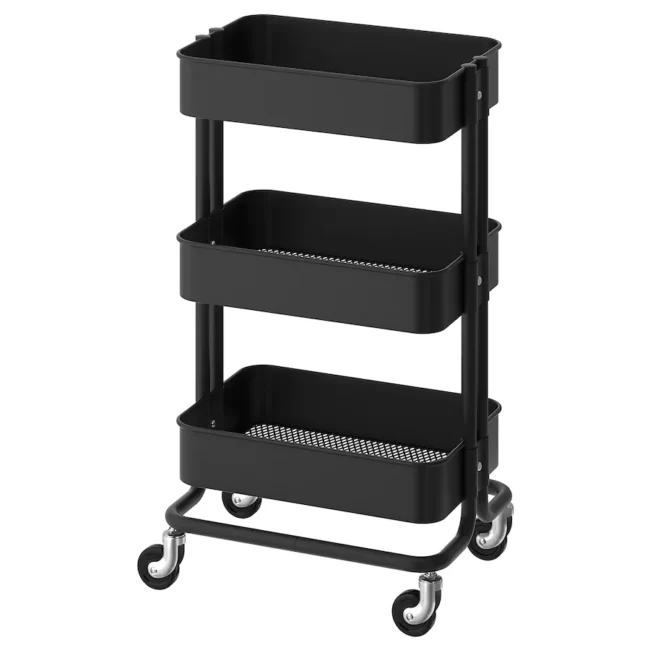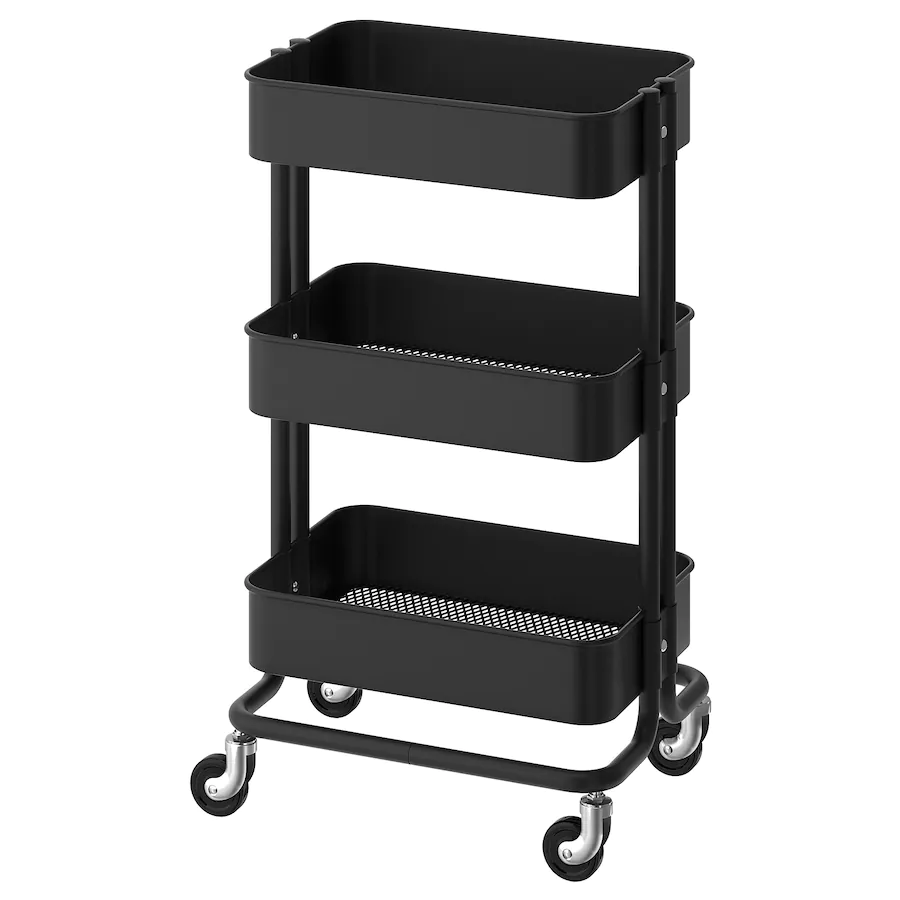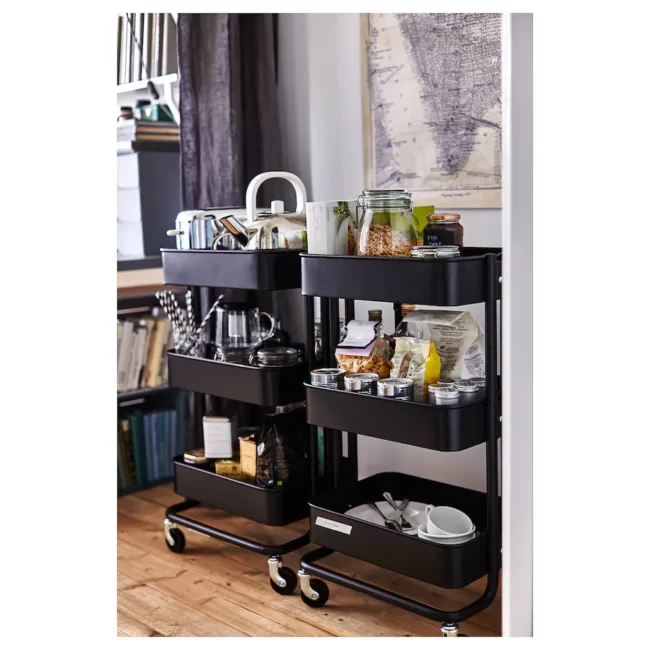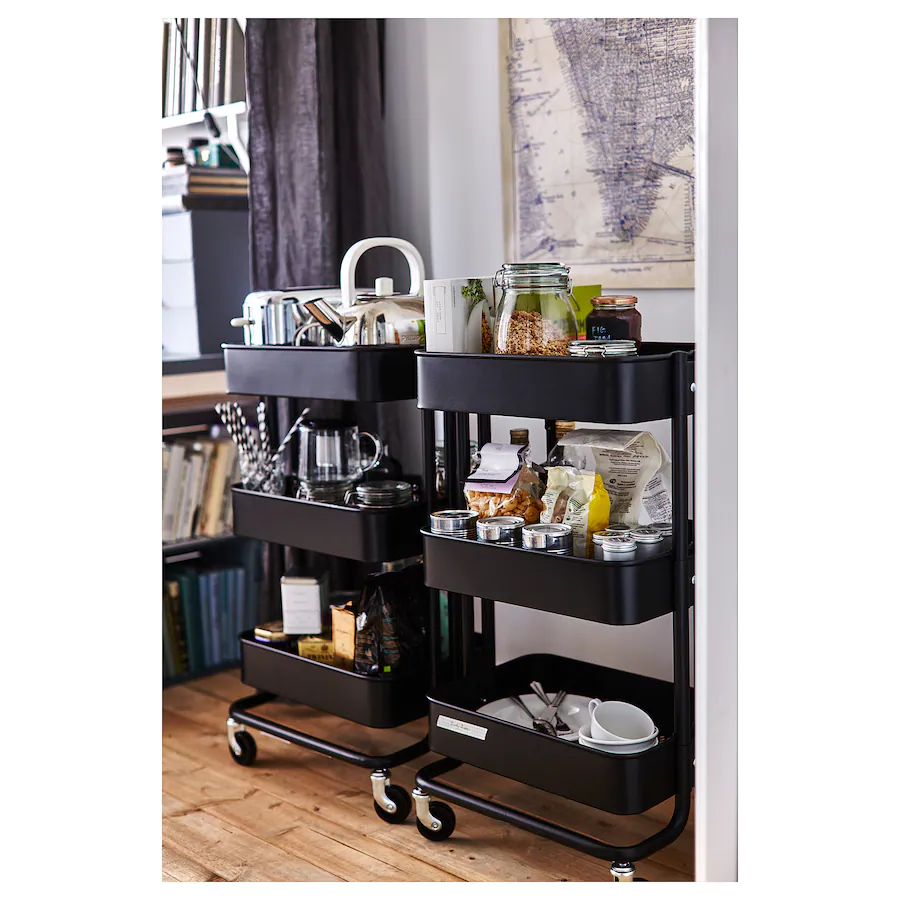 Photo Images: IKEA
Hultarp Rail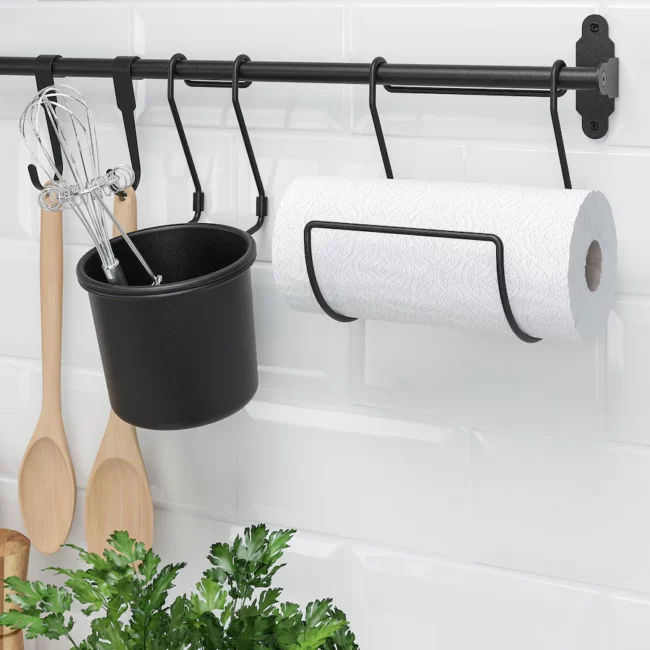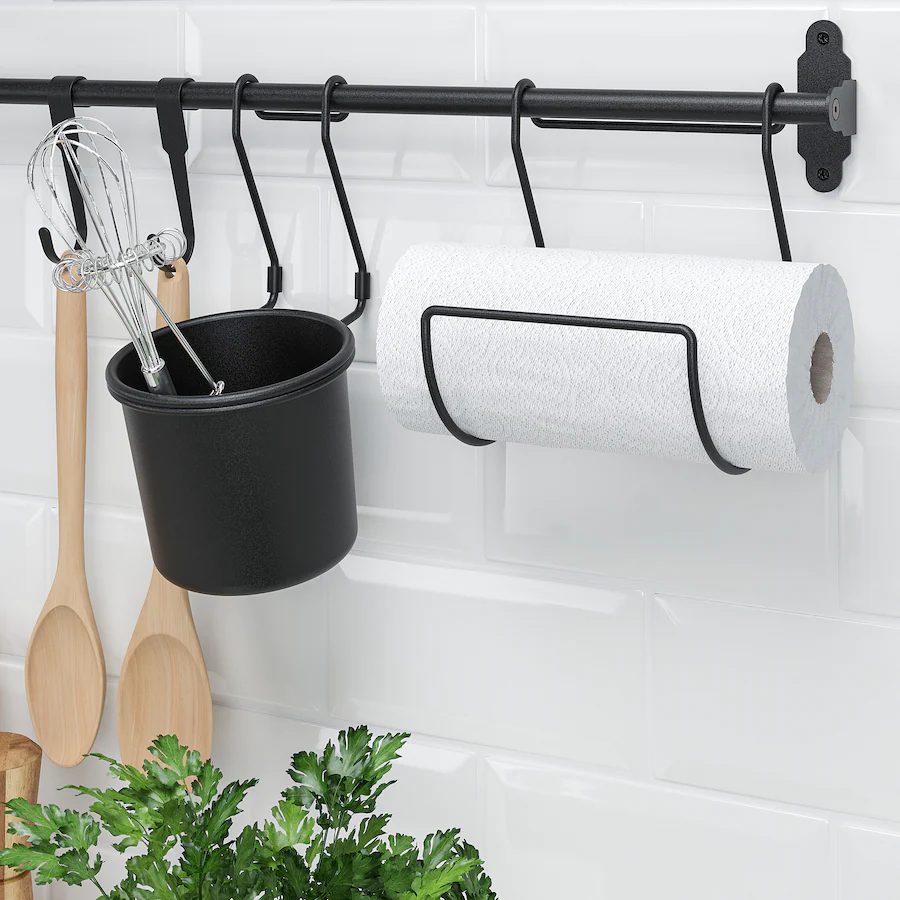 The Hultarp rail unit is a really useful hanging rail for your kitchen. IKEA does storage items like this so well, and this rail can be used to store so many kitchen essentials.
Basic White Dinnerware – Flitighet Dinnerware Set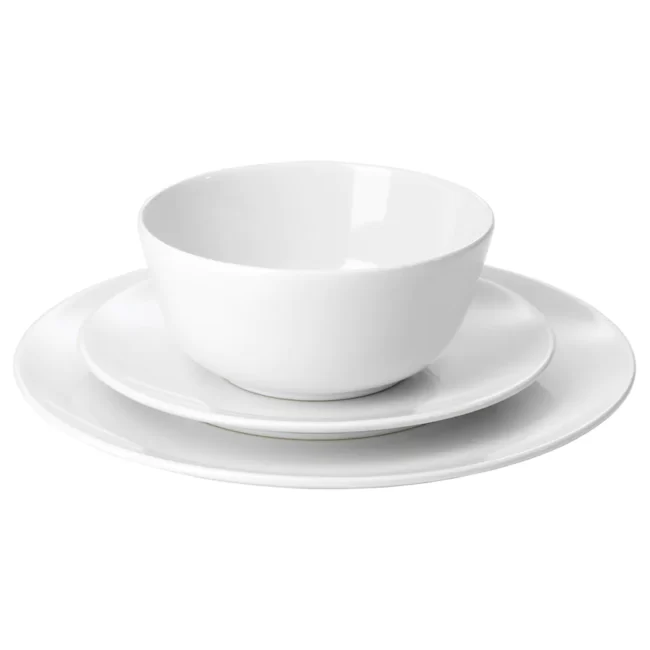 IKEA does some great basic white dinnerware. I love white dinnerware as it is just so versatile, and it goes with every season and occasion, as well as for every day use.
Forhoja Kitchen Cart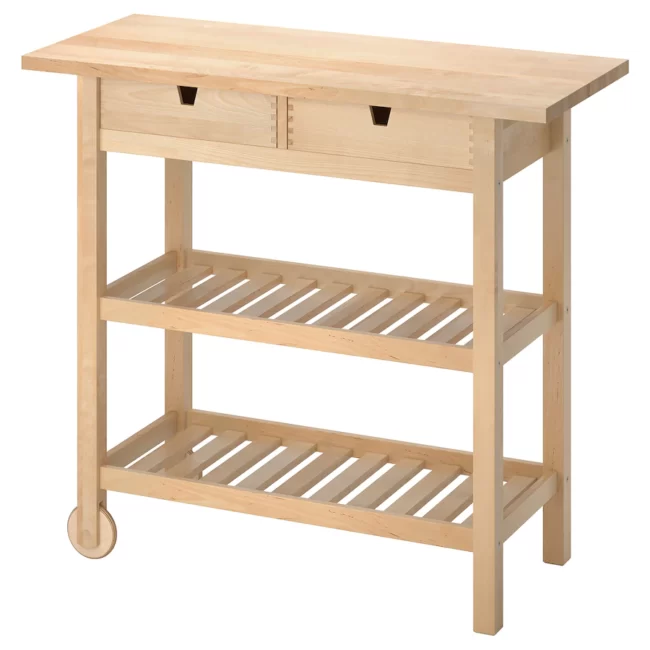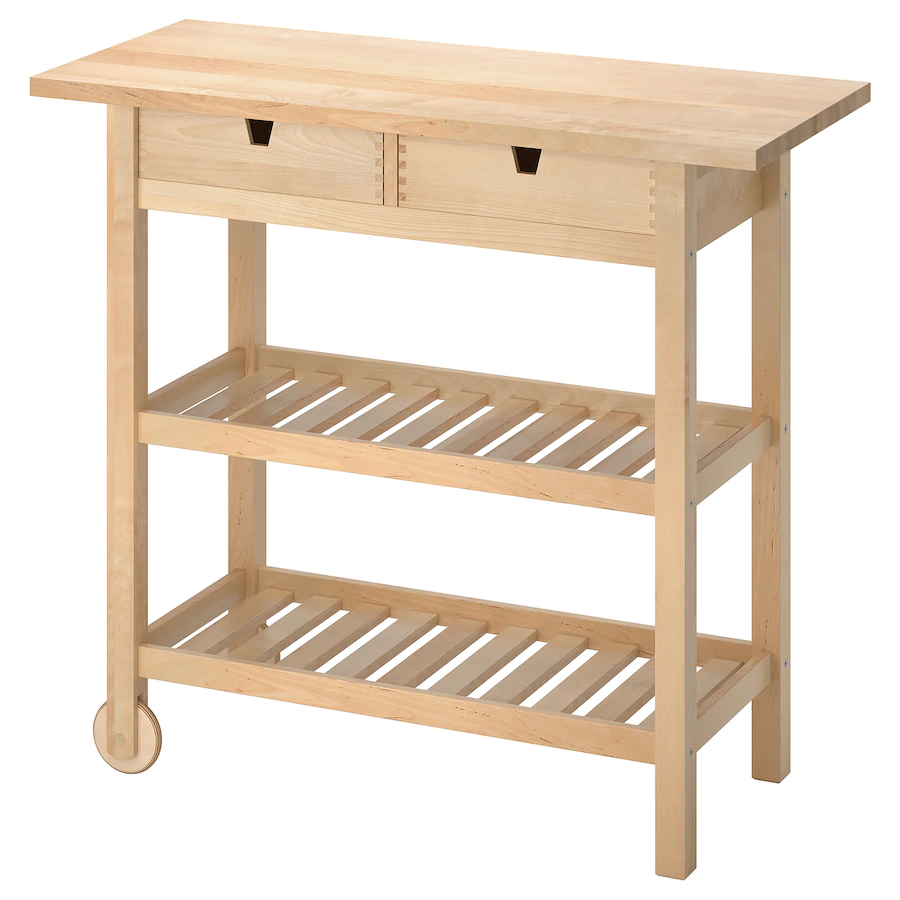 The Forhoja is a beautiful birch wood kitchen cart that is great for additional kitchen storage and work space.
Forhoja has 2 great ample drawers for storing tools and supplies, as well as 2 great shelves, and a worktop too.
Dining Room Essentials from IKEA
Sinnerlig Pendant Lamp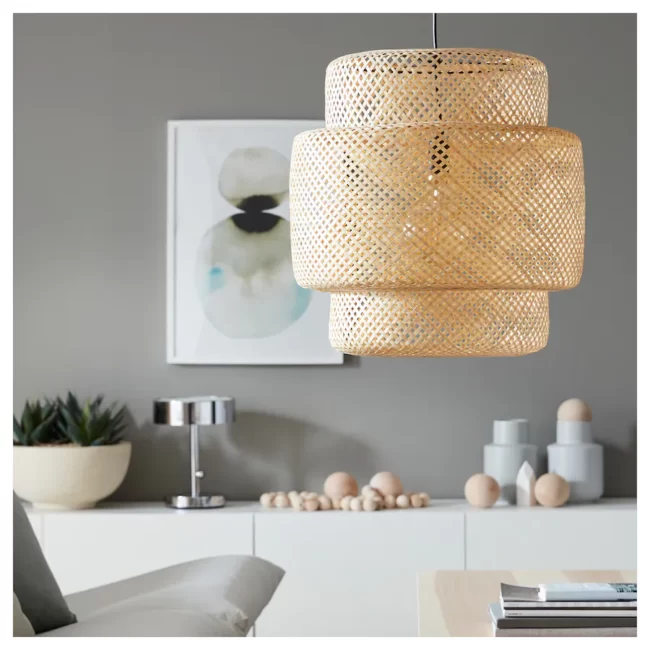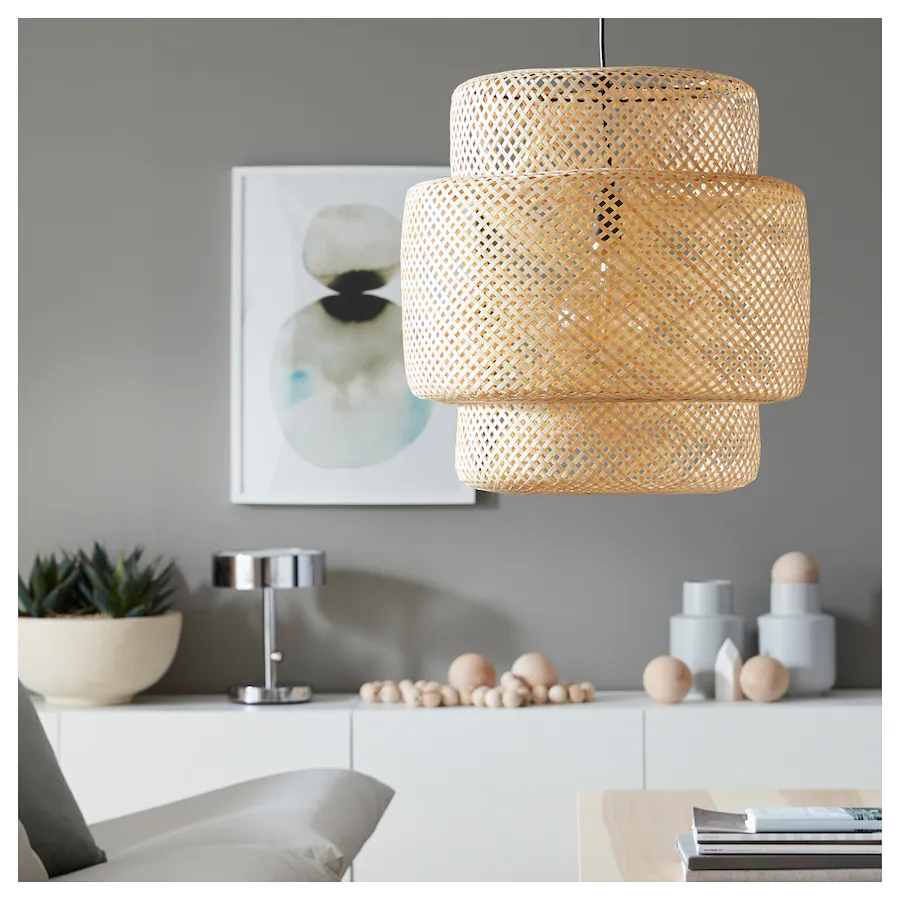 Sinnerlig is the perfect pendant lamp that is a beautiful handmade bamboo lamp shade. It works perfectly over a dining table if you want a large stylish lamp for that purpose.
Sinnerlig has that beautiful Boho style that is so desired right now too! See the Best Boho Style Finds from IKEA
Docksta Table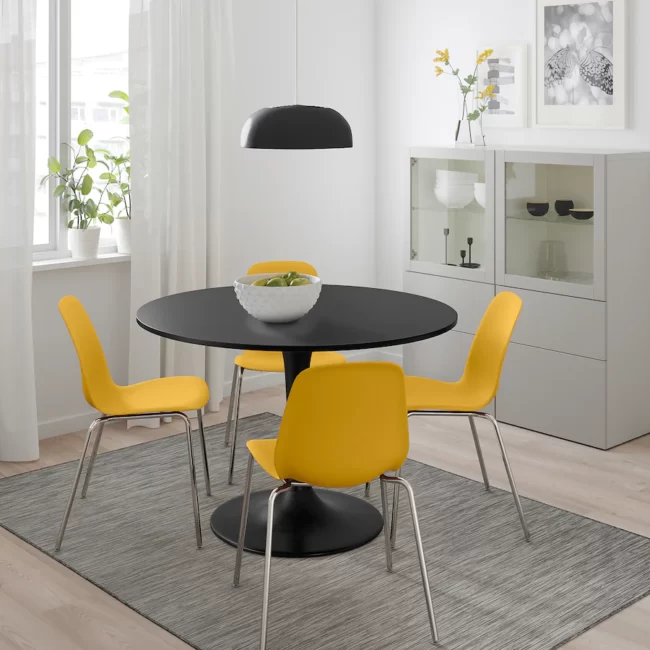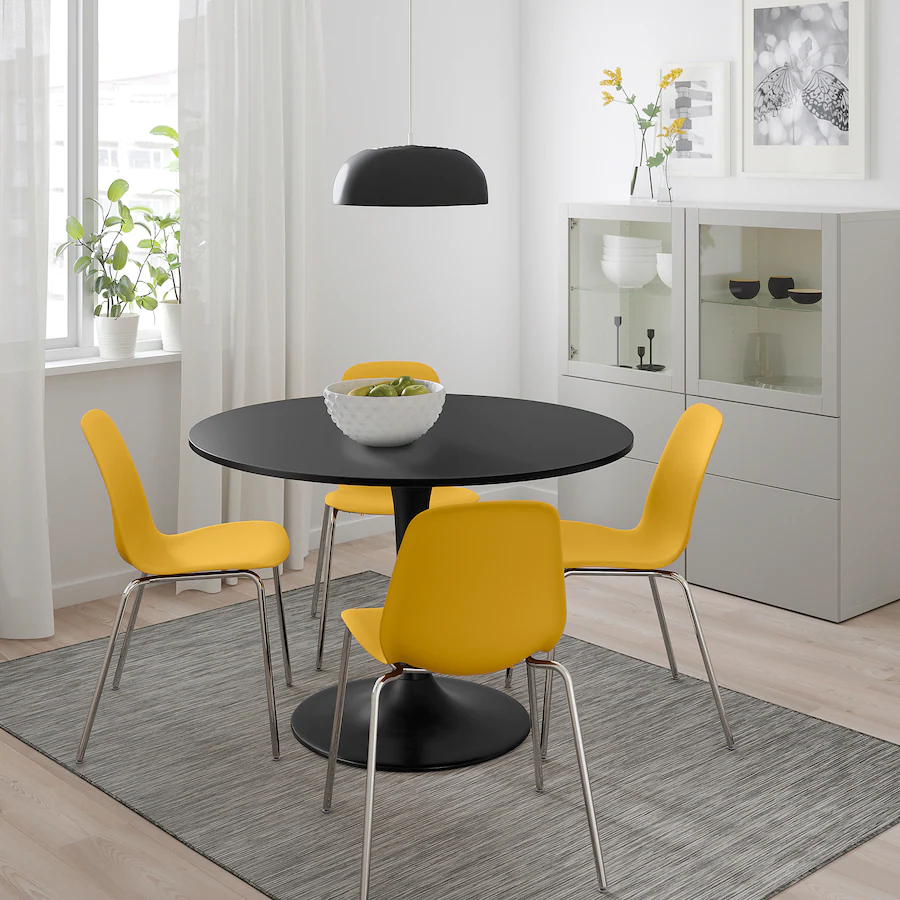 The Docksta dining table is a beautiful round dining table with soft edges. It comes in white and black, and if you want a stylish modern looking table this is just perfect for your dining room!
Tobias Dining Chair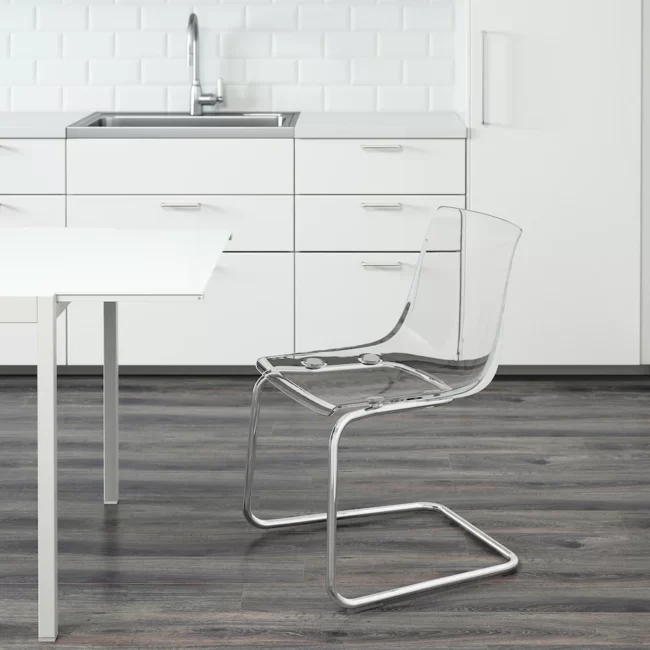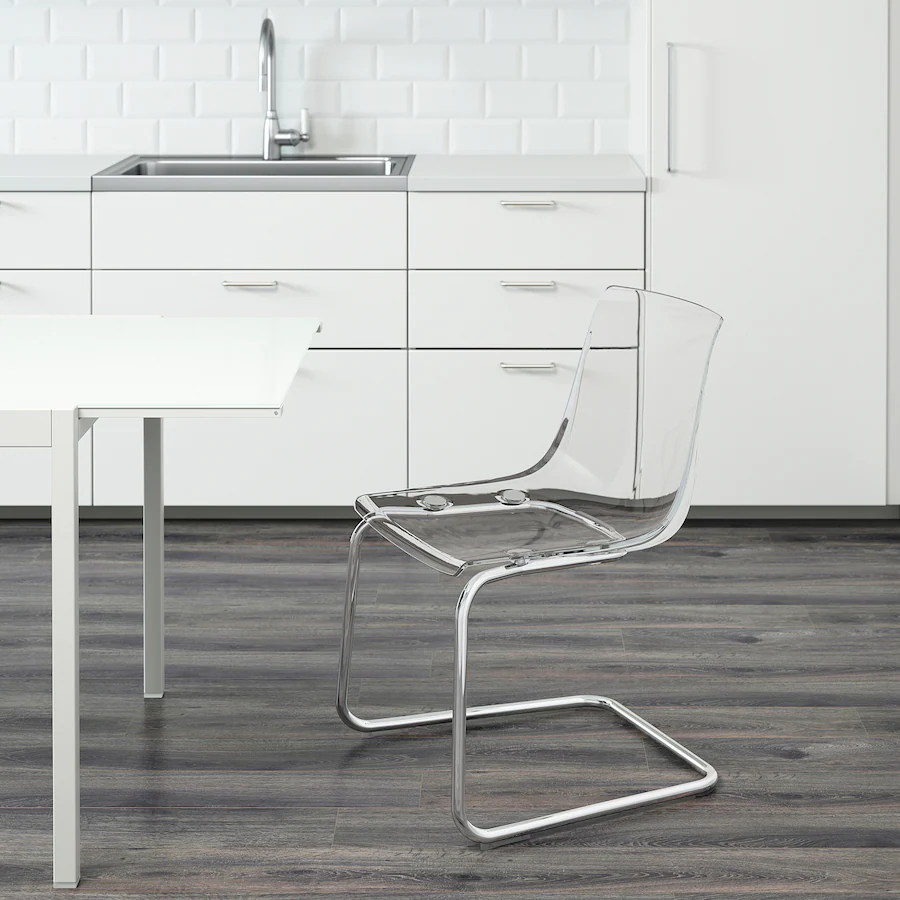 The Tobias dining chair is a clear acrylic dining chair that is sleek and modern in design. It works great in any dining room, and looks very expensive and designer.
Bedroom Essentials from IKEA
Merete Room Darkening Curtains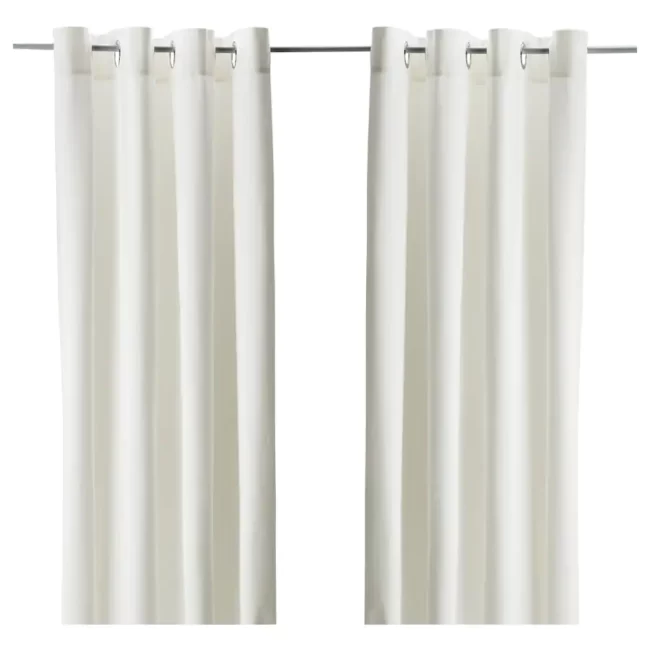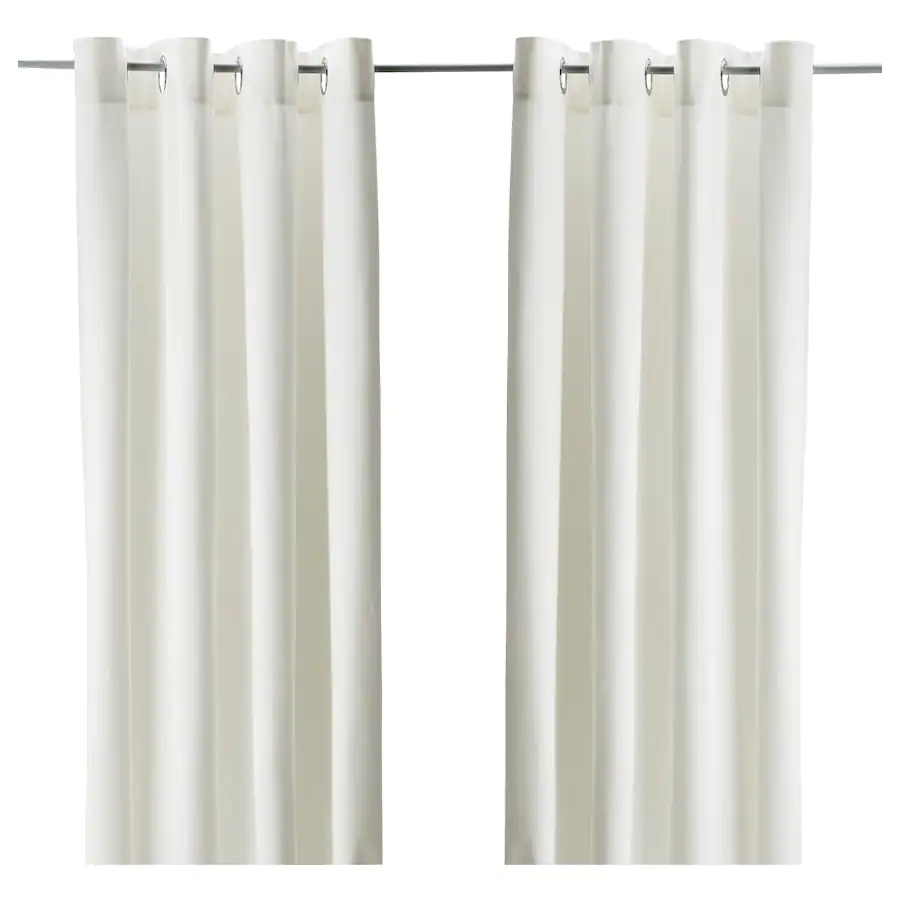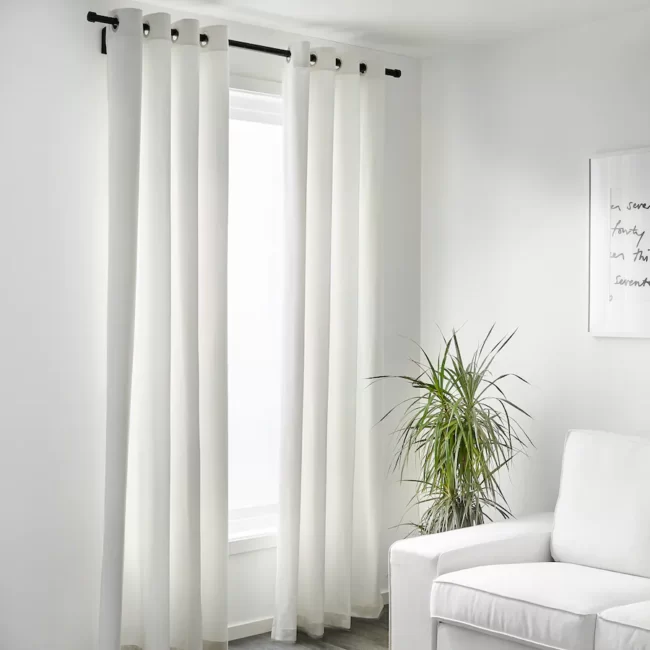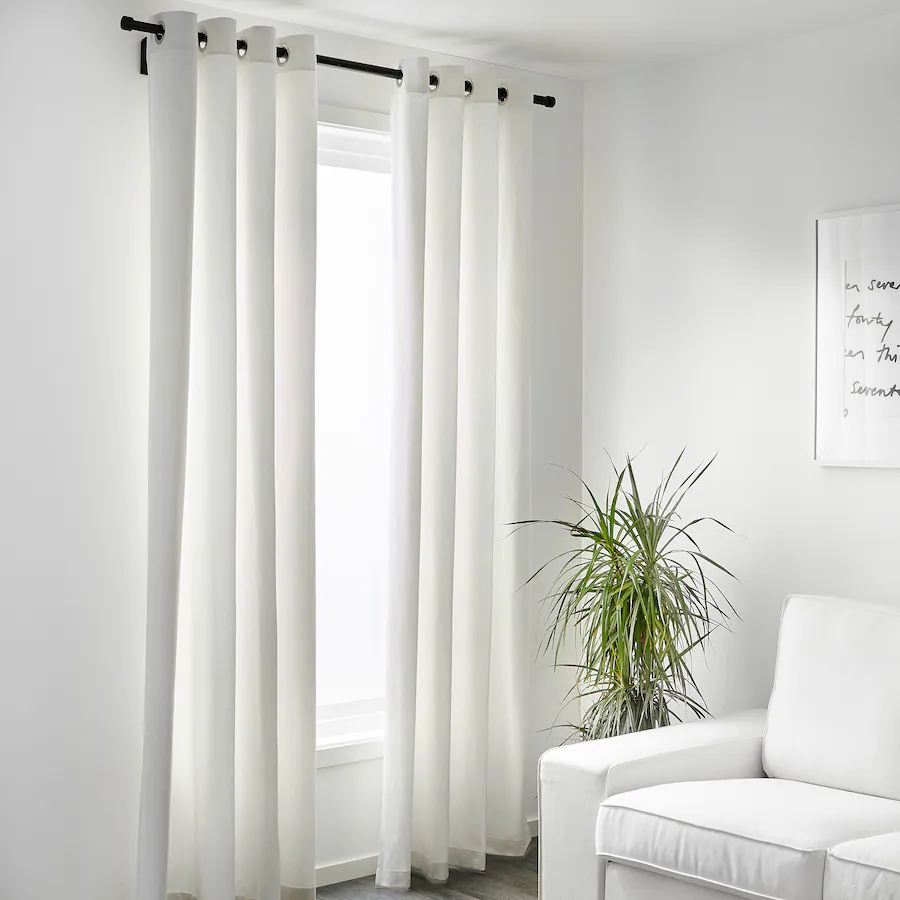 If you need curtains for your bedroom you can't go wrong with the IKEA Merete room darkening curtains.
These are stylish curtains, that do the job so well, and they are so inexpensive too.
Hemnes Dresser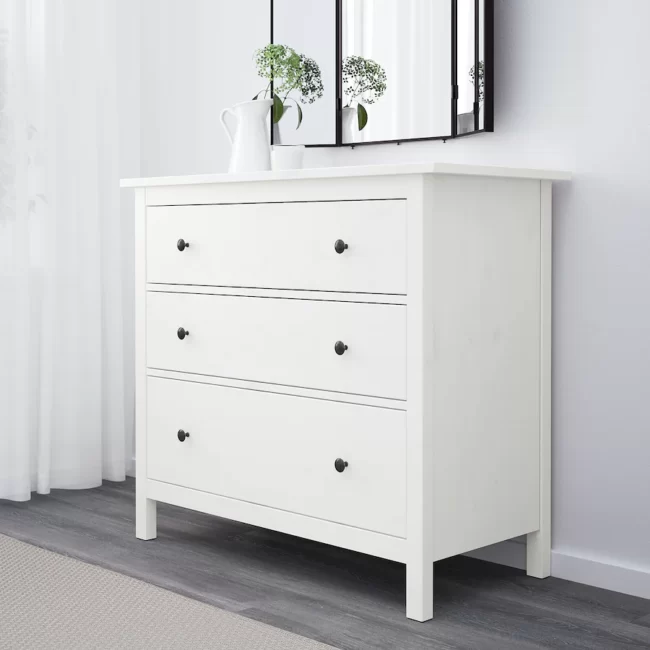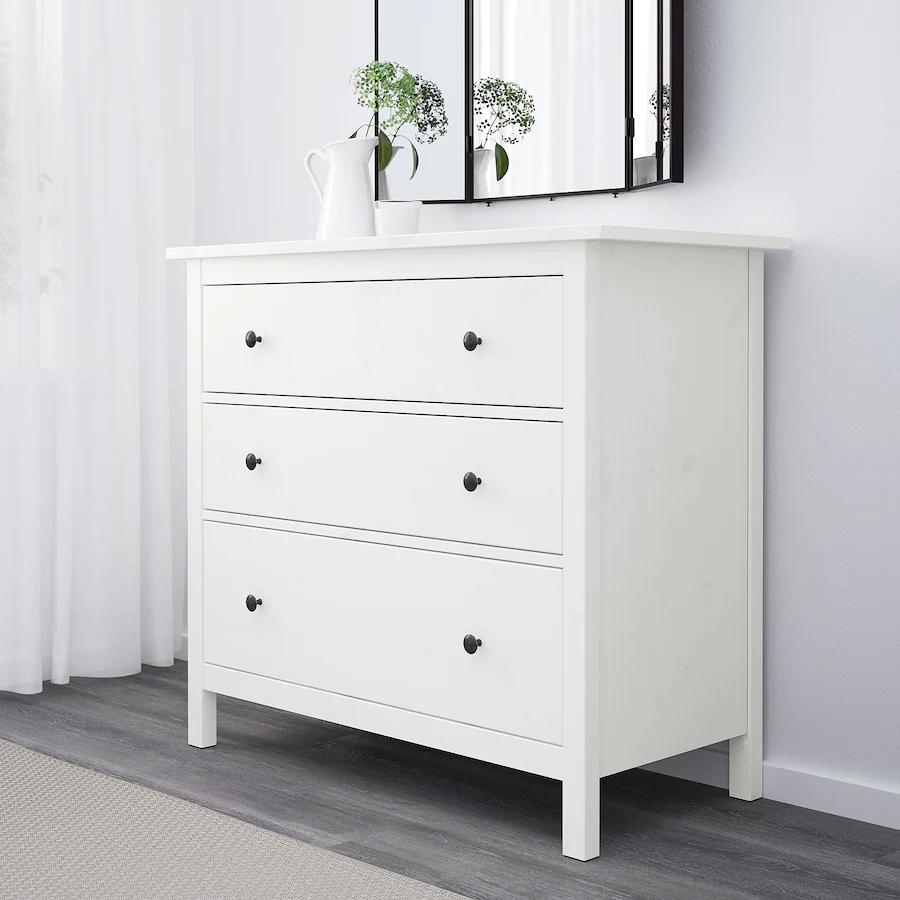 The Hemnes dresser is a best-selling stylish chest of drawers dresser from IKEA. It is sleek and modern and fits with just about any bedroom decor.
Stockholm Mirror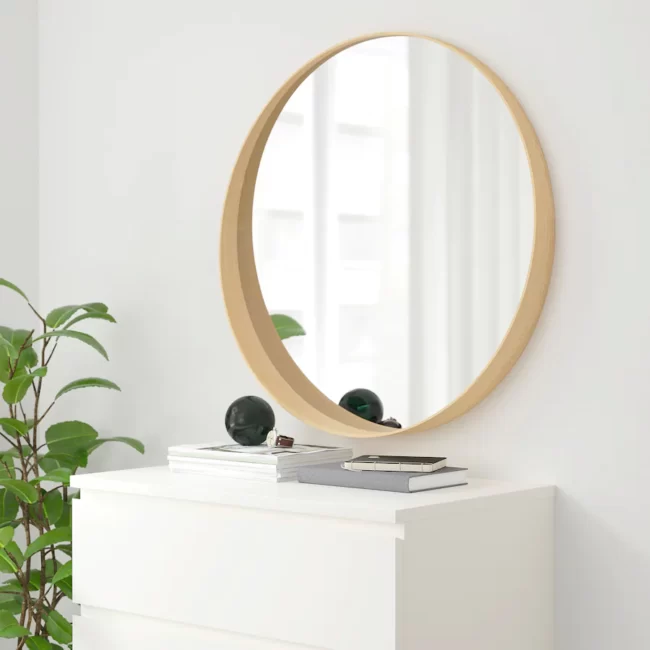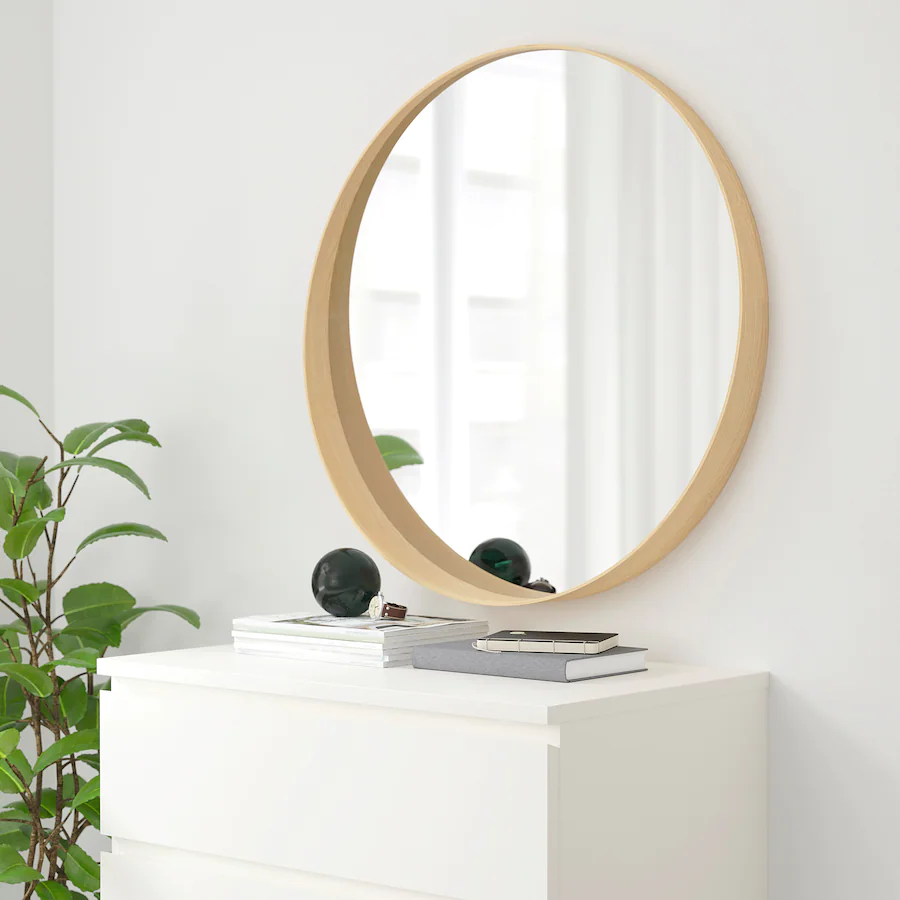 The Stockholm mirror is a lovely round mirror that is perfect and stylish for a bedroom. It sits well above dressers and chest of drawers.
The mirror comes in several different finishes, and you can also paint it too!
Living Room Essentials from IKEA
Billy Bookcase
The Billy bookcase is an iconic bookcase that IKEA has sold for many many years. It is so incredibly versatile. It comes in several different sizes and heights, and you can store pretty much anything in it.
You can create a whole wall of shelving units with Billy, or have stand-alone bookshelves and shelving units too.
You can jazz up a Billy shelving unit so that it looks custom made too! See See these IKEA Billy Shelf Hacks here that look Custom Made!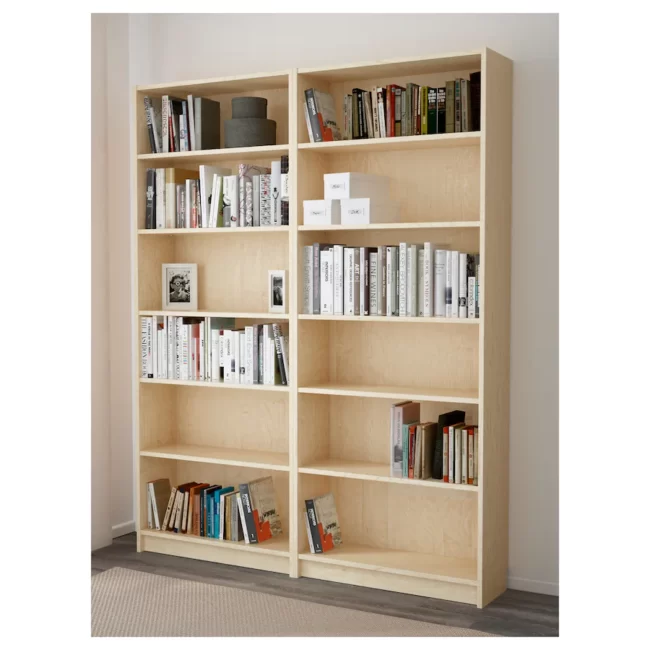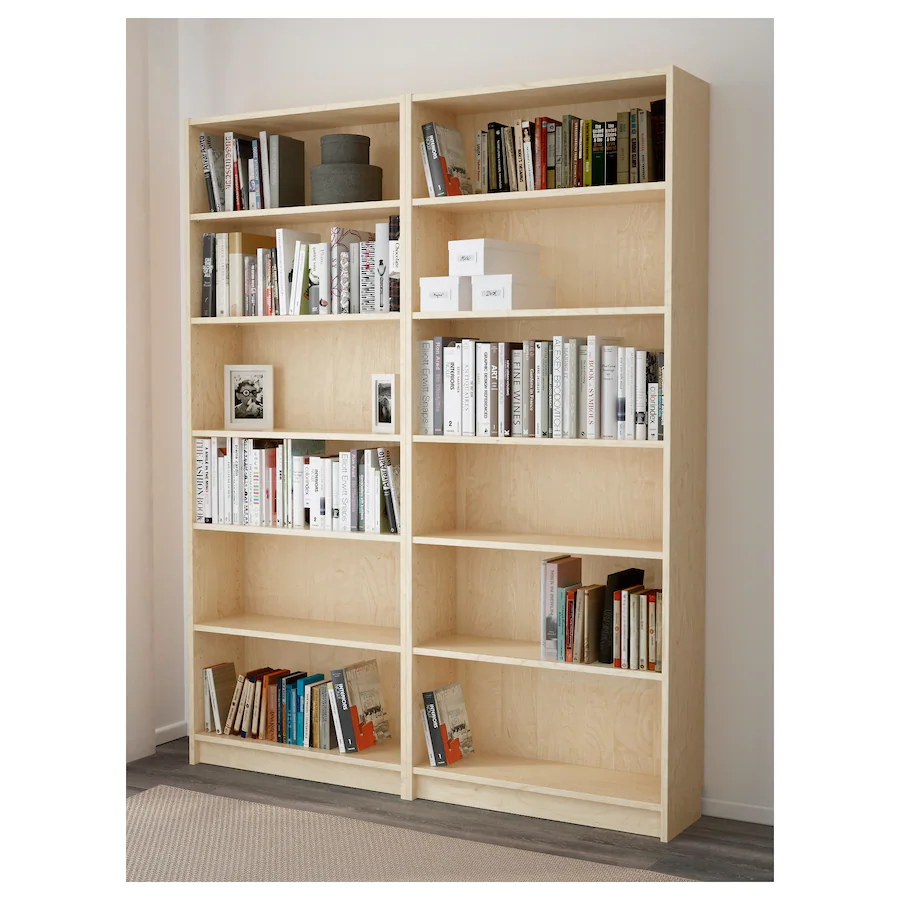 Besta TV Unit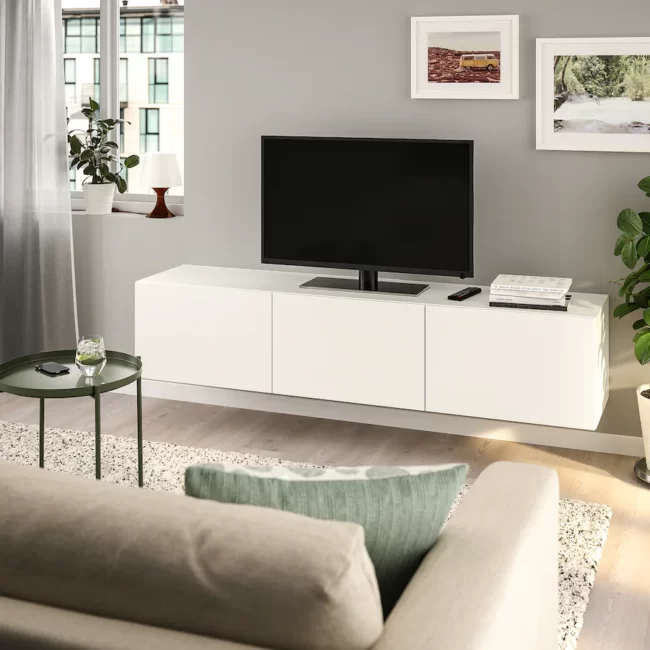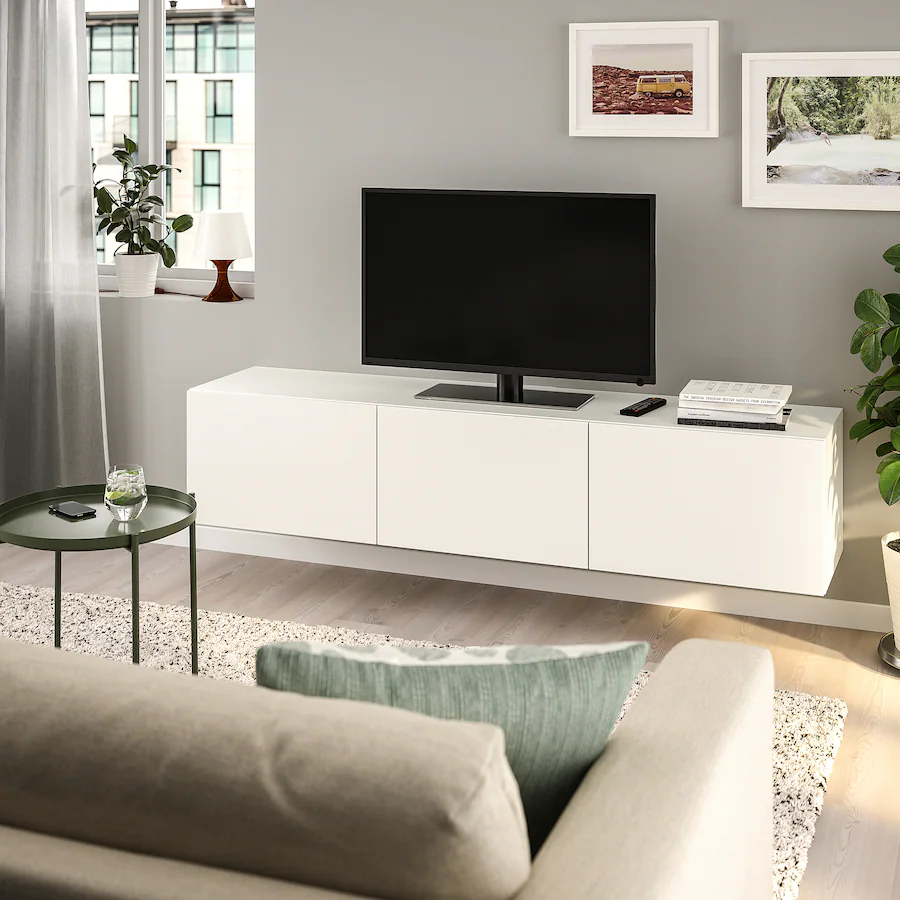 The Besta TV unit is a beautiful sleek modern TV unit that will hold a large TV, as well as store any items you may have such as DVDs, remotes etc. It also hides away cables really nicely too.
It comes in different models, different colors and different combinations too.
Related: IKEA TV & Media Cabinet DIY Hacks
Stockholm Coffee Table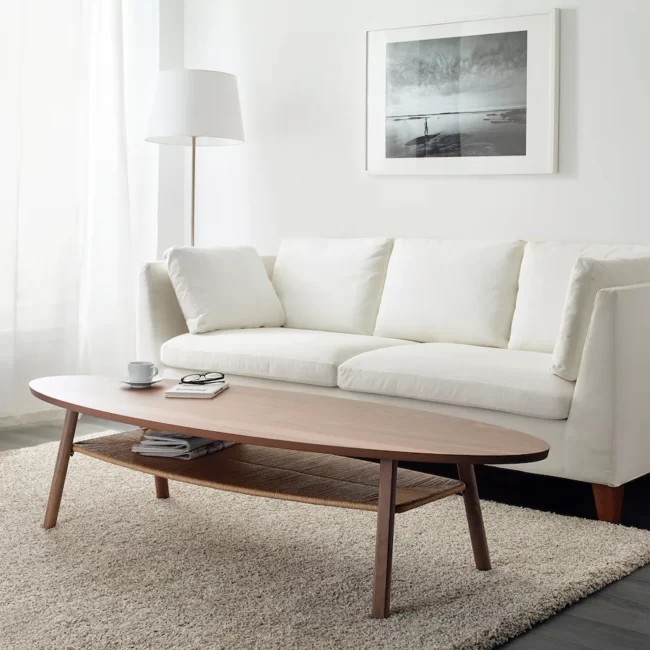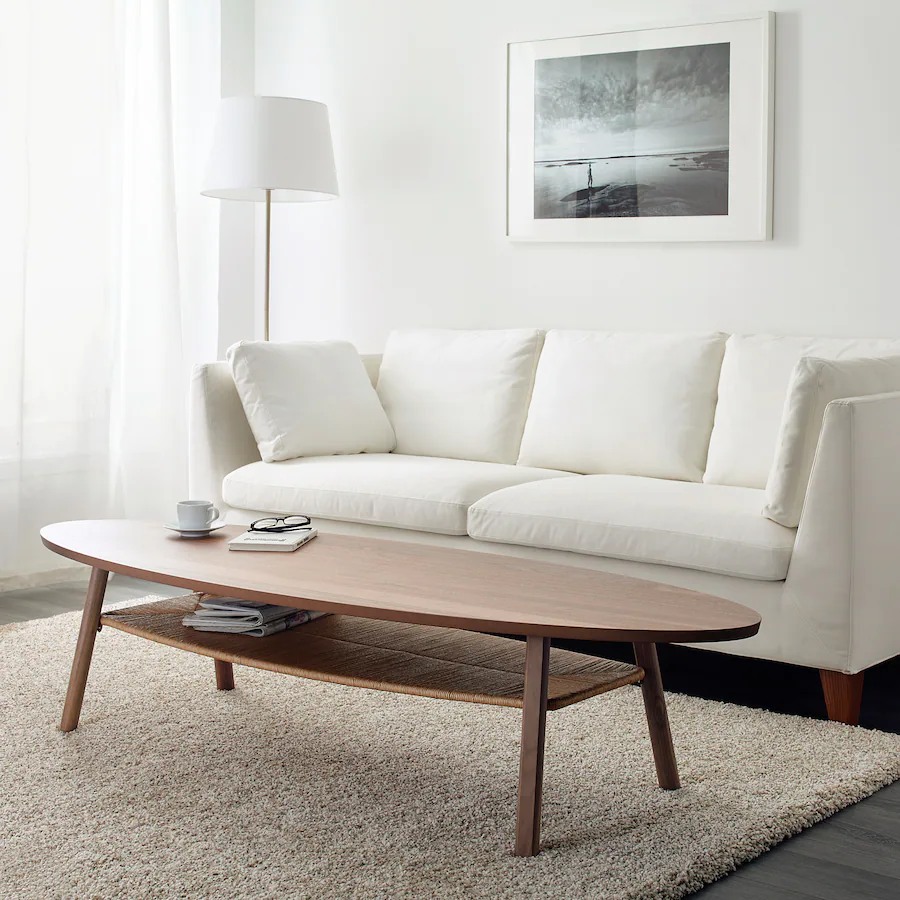 The Stockholm coffee table is an absolutely beautiful Mid Century modern style coffee table from IKEA.
The Stockholm table is so sleek and stylish, and fits perfectly with any sofa or chairs in your living room.
Related: 40 IKEA Mid Century Modern Hacks for your Home
Bathroom Essentials from IKEA
Vesken Shelf Unit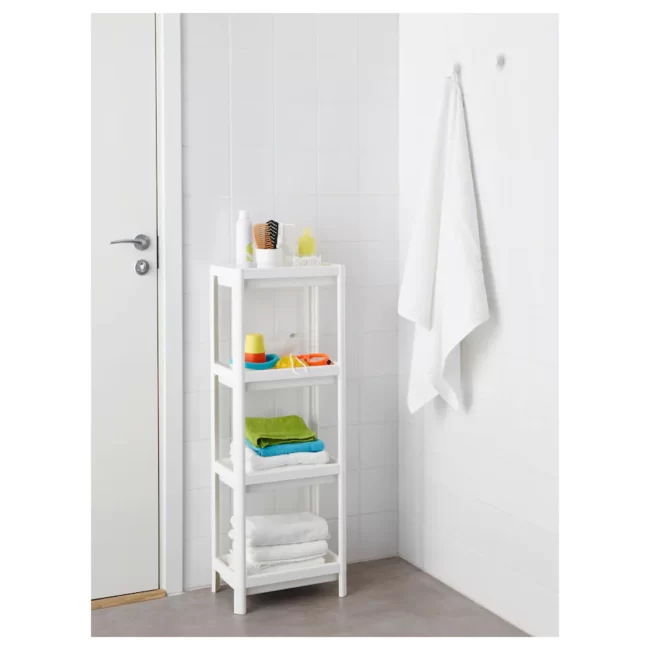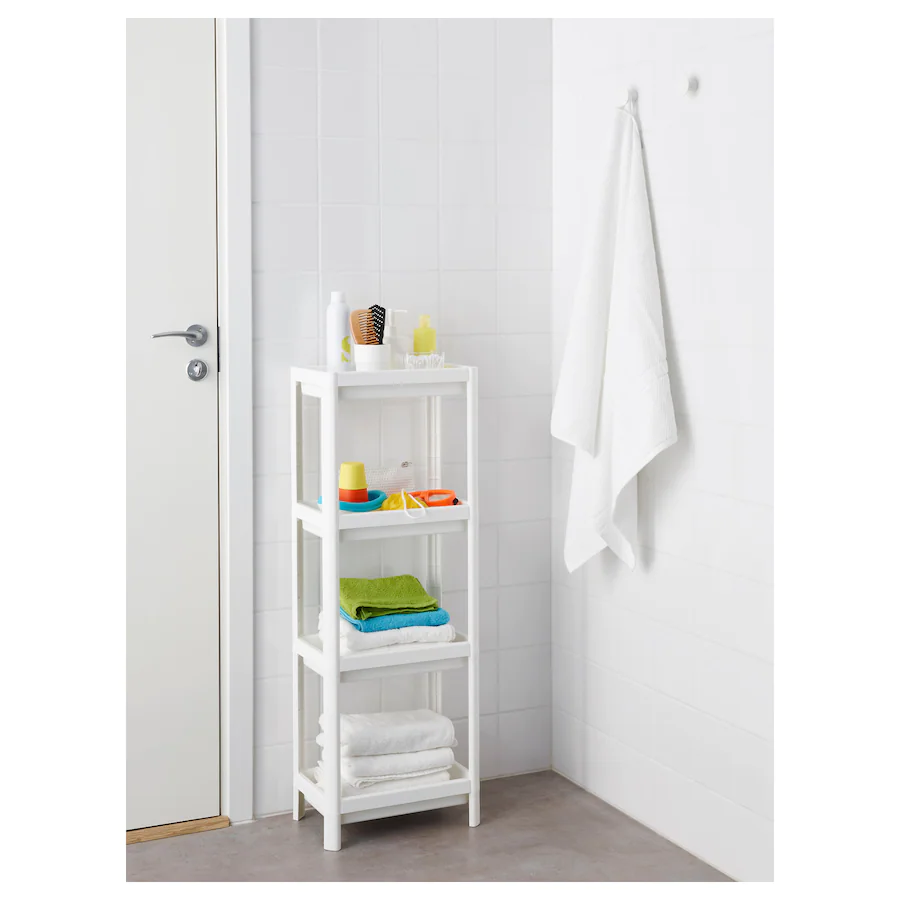 The Vesken shelf unit is a really handy storage unit that is ideal for bathrooms. If you have to store all those extra shampoos and things, as well as towels, and you don't have enough storage in your bathroom, Vesken can really help.
Nysjon Mirror with Shelf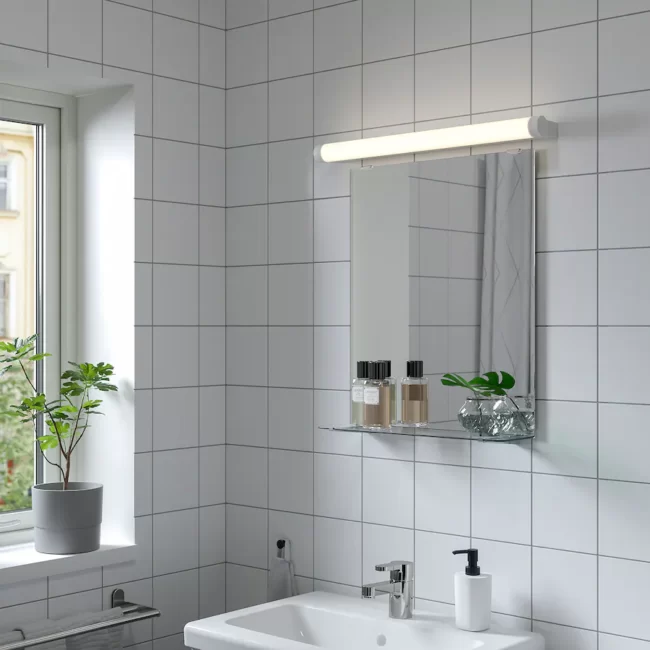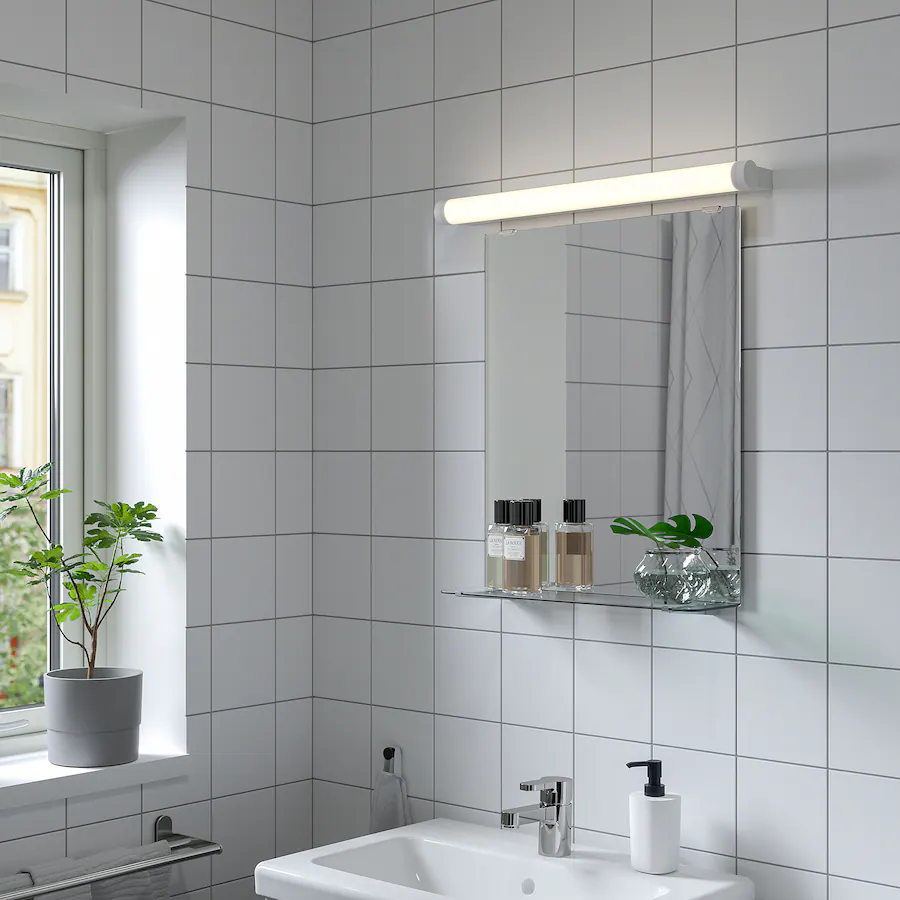 If you need a basic mirror for your bathroom, with a handy shelf, the IKEA Nysjon mirror is an inexpensive sleek and stylish mirror. It fits in most bathrooms, is just the right size for over your bathroom sink, and is easy to clean too!
Dragan Bamboo Bathroom Set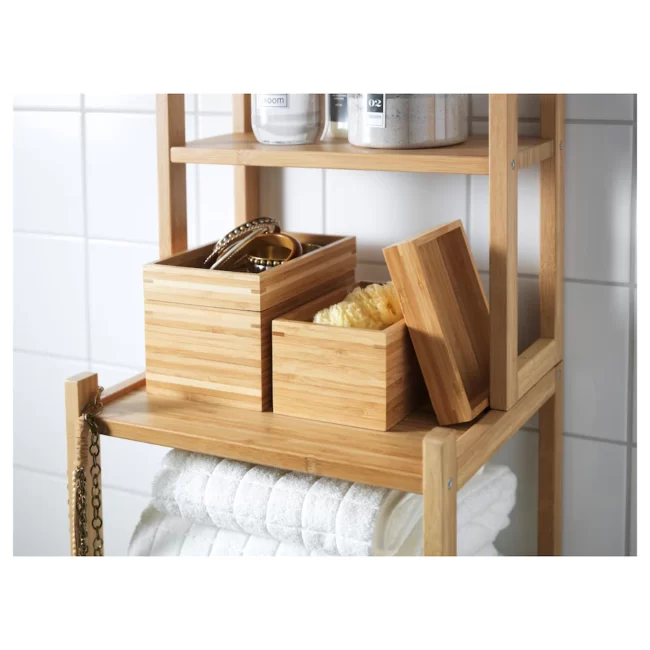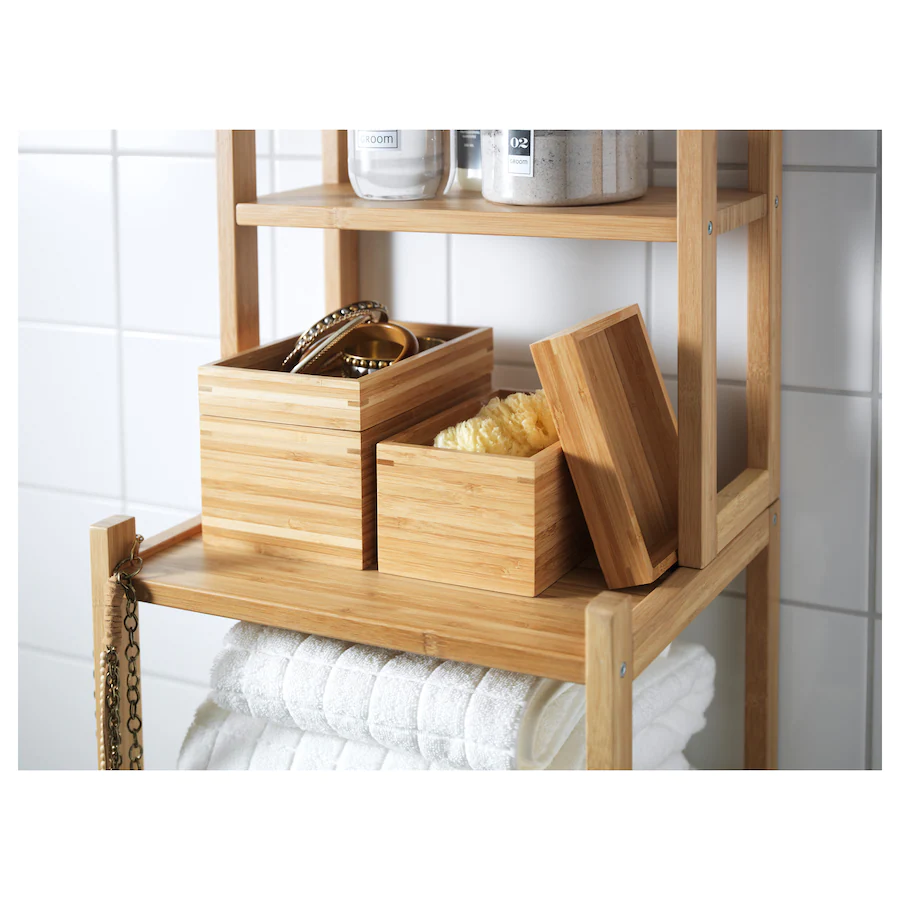 For beautiful and useful bathroom storage, this Dragan bathroom storage set is perfect. It is so stylish looking and comes in different sizes to store all your bathroom supplies easily and usefully.
What are the best IKEA product staples for every room of your home? Here are the best IKEA products for your living room, bedroom, dining room, kitchen and more!