10 Instant Pot Indian Curry Recipes
These Instant Pot delicious Indian curry recipes are fast and easy to make.
Instant Pot Indian recipes are one of the easiest cuisines to make in your Instant Pot. The Instant Pot is a great kitchen appliance to have in your kitchen. It makes recipes so much more fast and easier to make.
Indian curry recipes can take some time to make, but they are just so delicious. Therefore why not use your Instant Pot to make these amazing Indian curries! You can make these in your pressure cooker way faster than cooking them on a traditional stove.
All these curries can also be made ahead of time and frozen for meal prep. Curry is one of the easiest dishes to freeze and keep on hand for busy work nights. Curry also keeps really well, and storing it until use only increases its great flavors!
You are going to love these 10 great Instant Pot Indian recipes!
Instant Pot Chicken Tikka Masala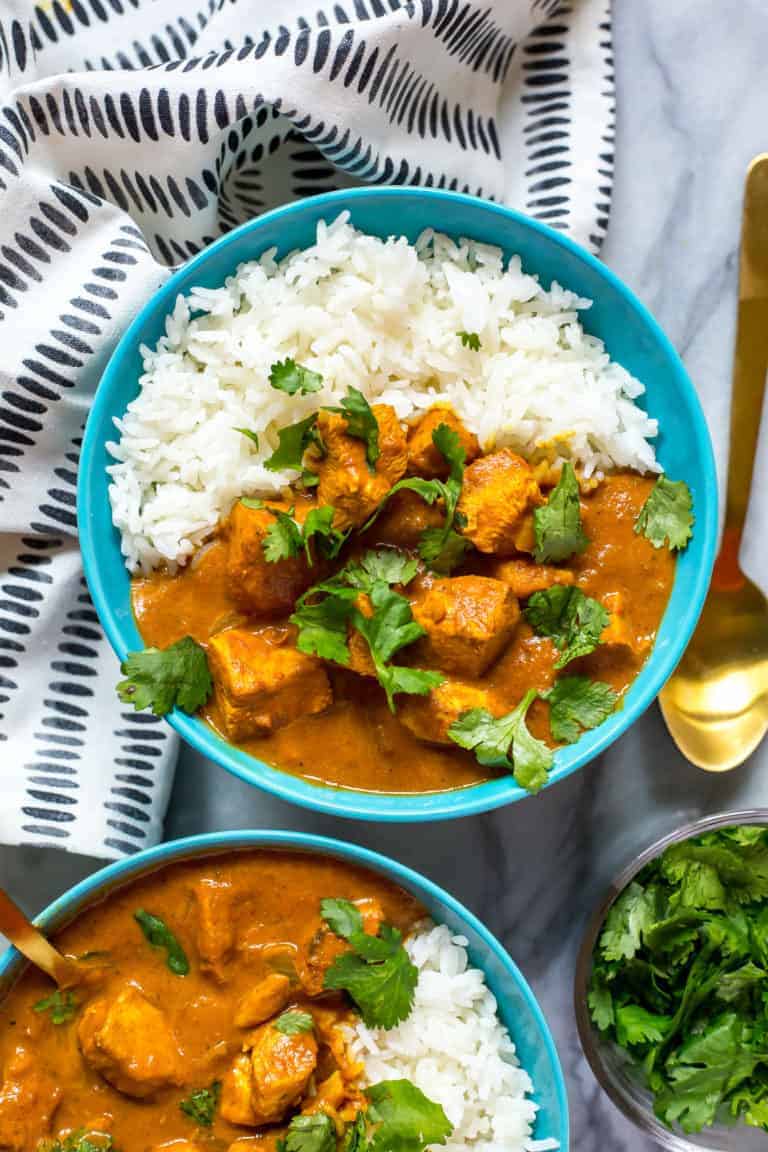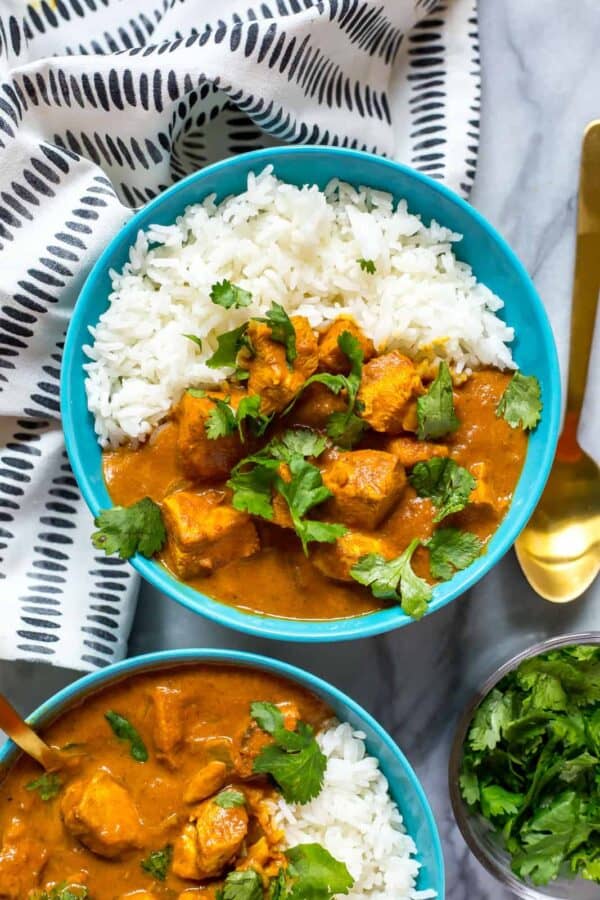 Photo: Eating Instantly
This favorite Indian curry dish can be made really fast – just 30 minutes is all it takes to cook this. Just serve it with some basmati rice and fresh cilantro, and you will have a great dinner. You can see the full recipe right here.
Chana Masala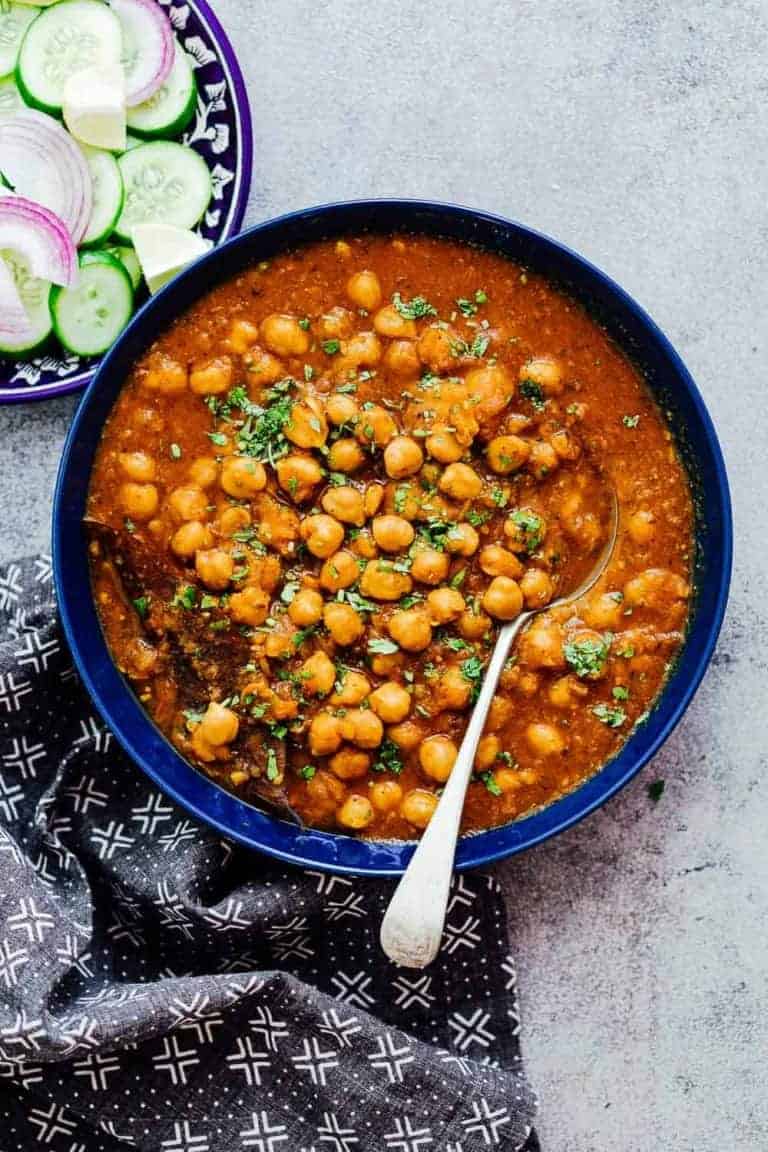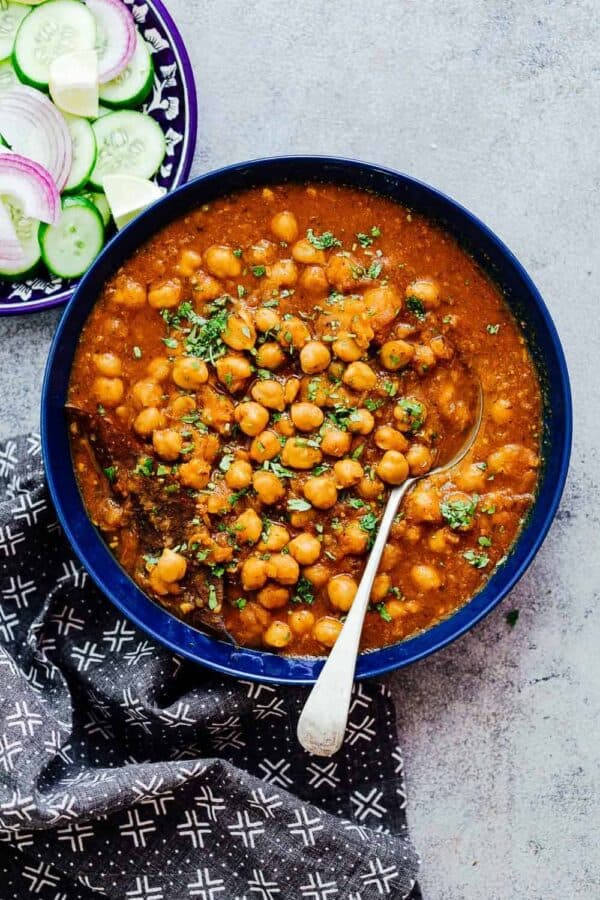 Photo: My Food Story
Chana Masala is a great curry made with chickpeas. It is one of the most flavorful curries you can make. This curry is also great for vegetarians and meat eaters alike. This recipe is also vegan and gluten free. You can get the recipe right here.
Instant Pot Chicken Biryani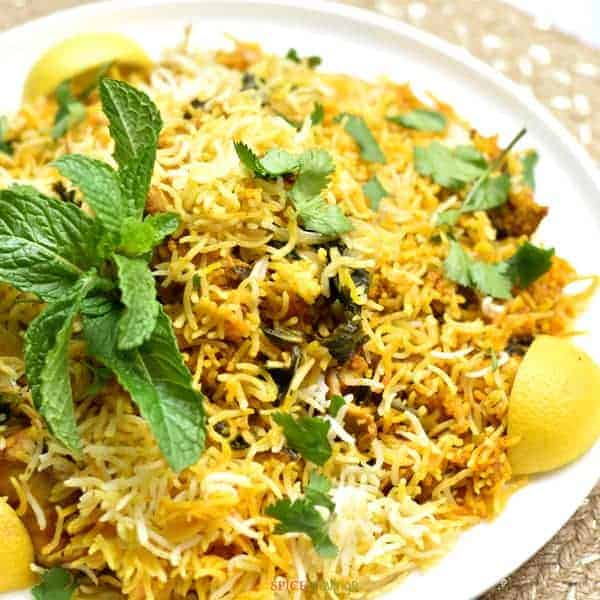 Photo: Spice Cravings
Chicken Biryani is a classic Indian dish. It is made with steam-cooked marinated chicken, basmati rice, and flavored with saffron and cardamon. This recipe can be made from start to finish in under an hour. You can get this great recipe right here.
Instant Pot Coconut Tandoori Chicken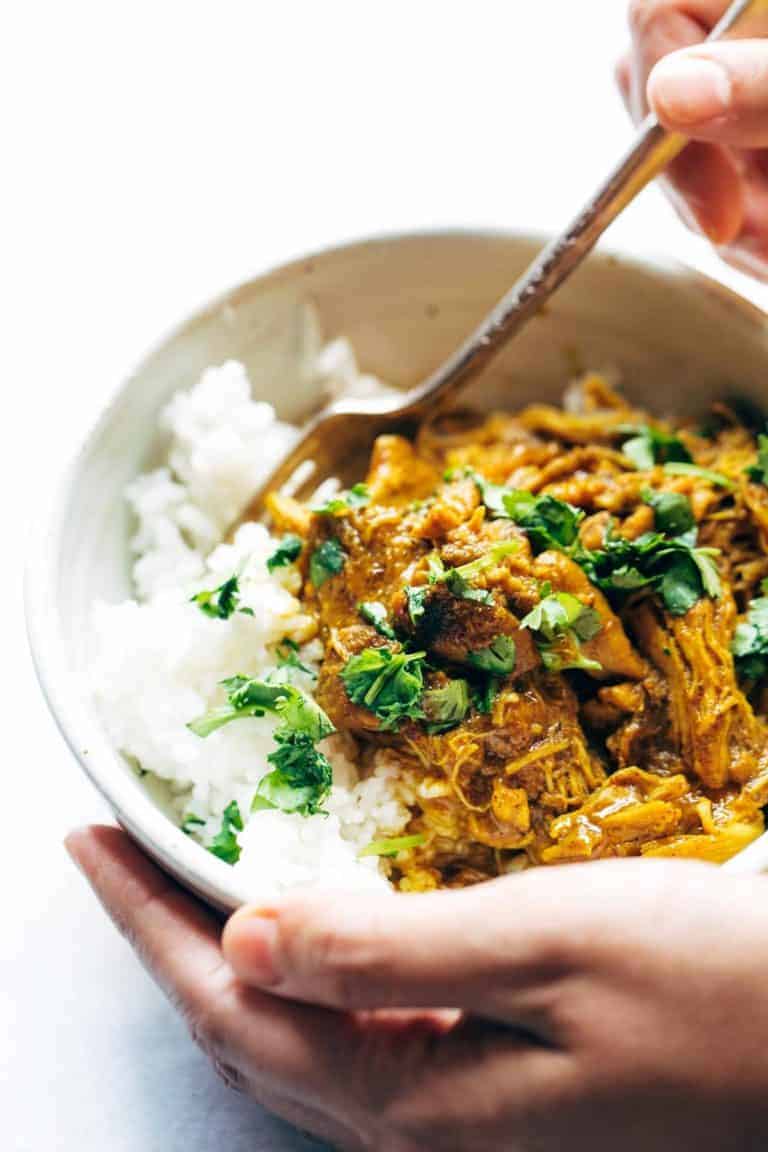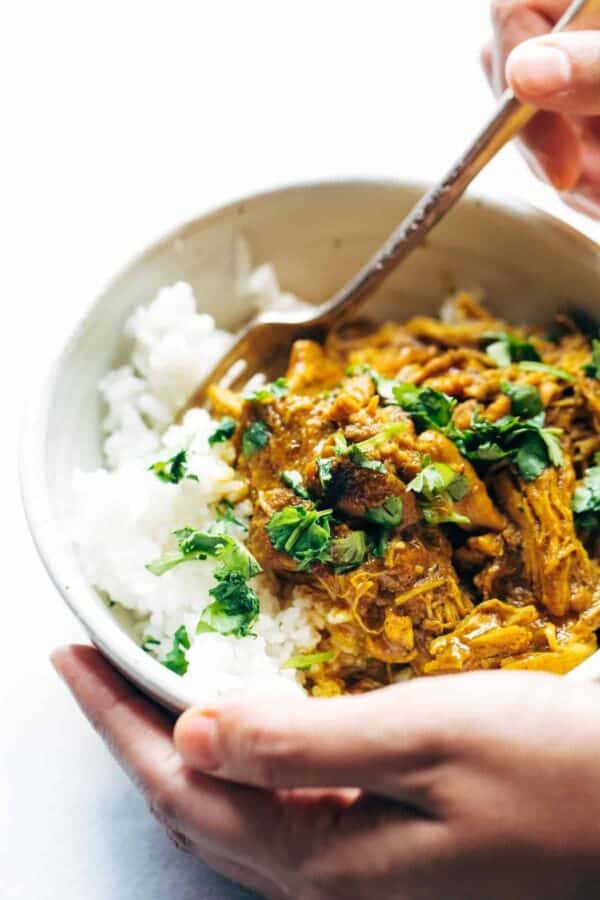 Photo: Pinch of Yum
This Indian chicken recipe features so many wonderful spices. It is easy to make in your Instant Pot, and another great thing about this recipe is that you can make it ahead, and freeze it. That makes this recipe absolutely perfect all round. You can get the full recipe right here.
Instant Pot Indian Fish Curry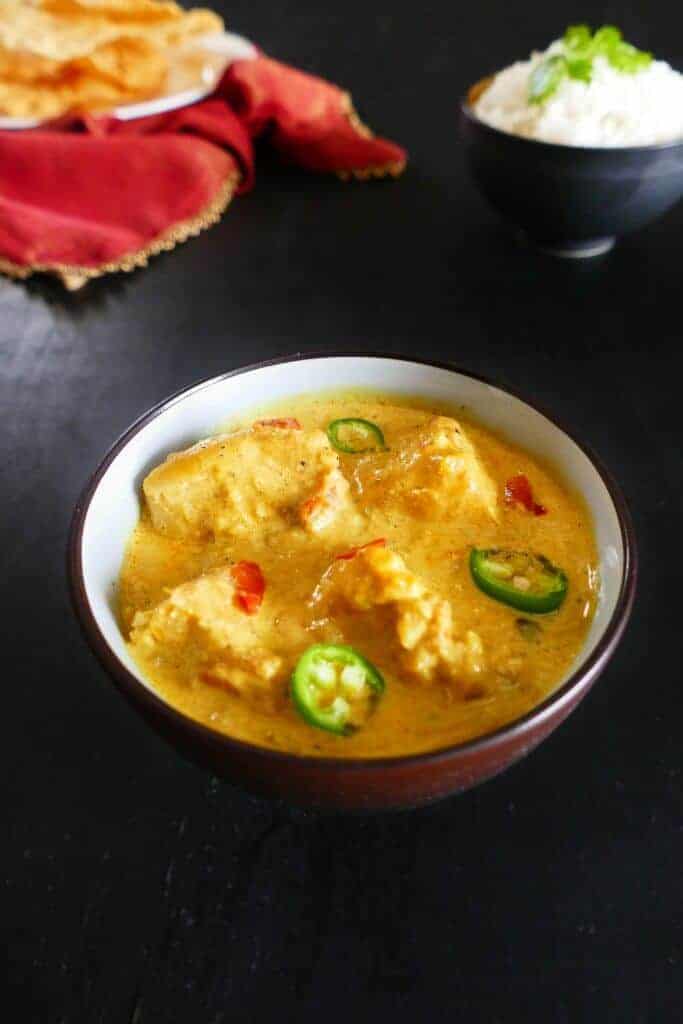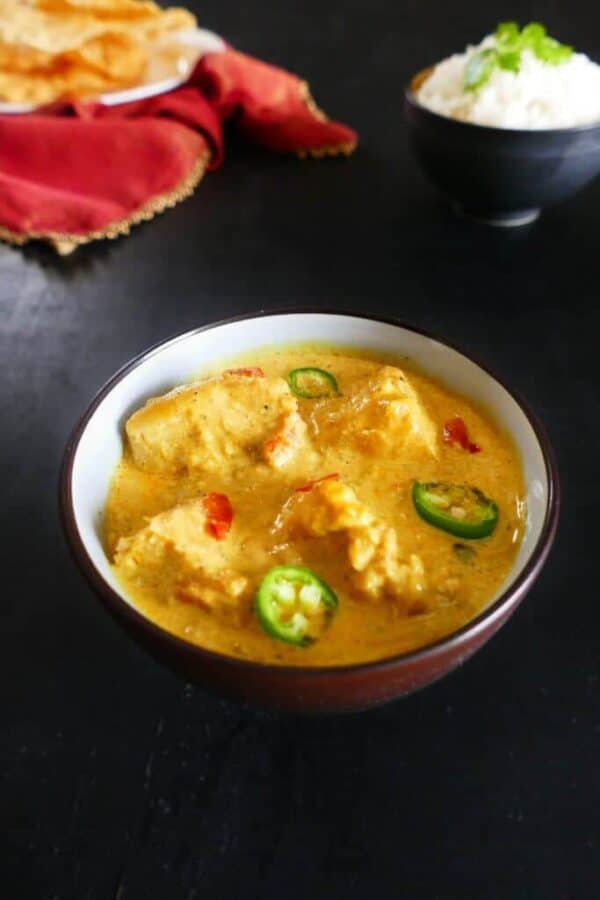 Photo: Paint the Kitchen Red
This fish curry is traditional in Southern India. It is coconut milk based, and it is incredibly simple and easy to make. It is also a perfect dish to use up fish, or to make bland fish more exciting. You can see the complete recipe for this curry right here.
Instant pot Dal Makhani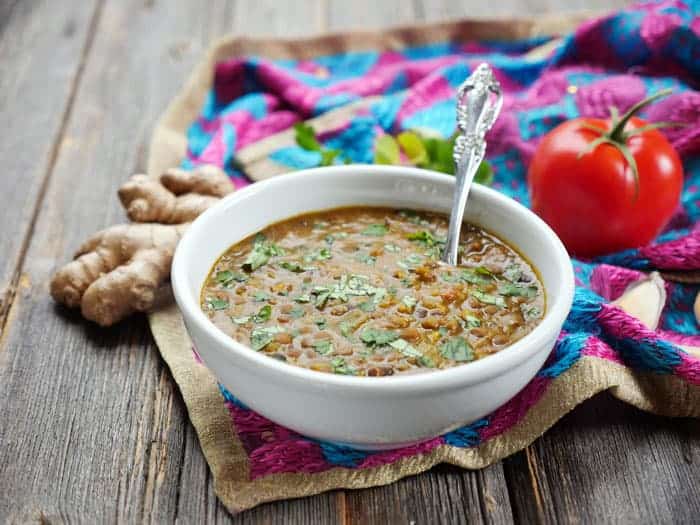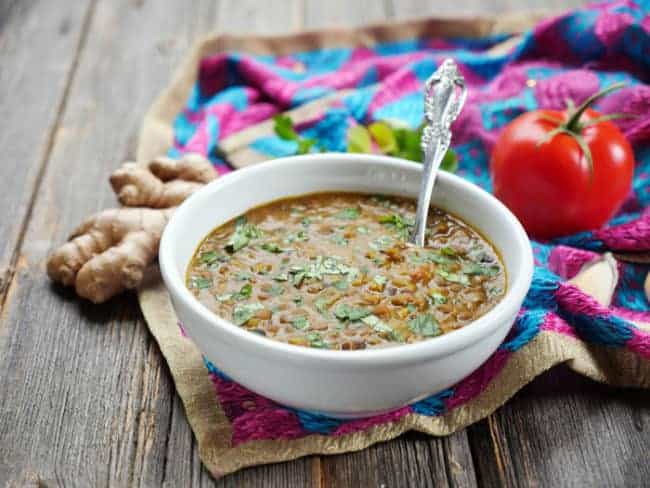 Photo: My Heart Beets
Indian Dals are such great dishes. They make the perfect comfort food, and they are so good for you as they use mainly lentils.
This is a Punjabi dal that is rich and creamy. Adding ghee to the dish just before serving just ups the creaminess even more! You can get the recipe right here.
Instant Pot Basmati Rice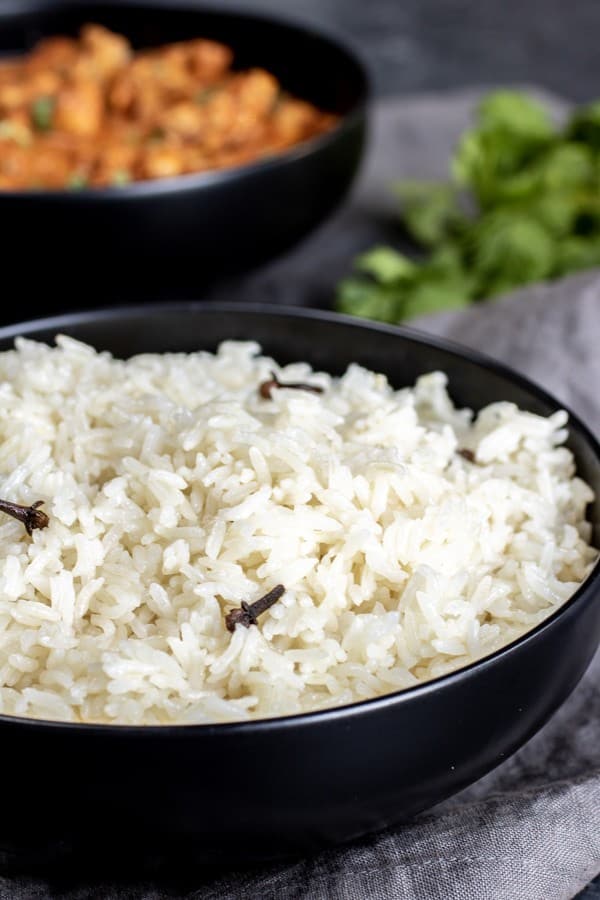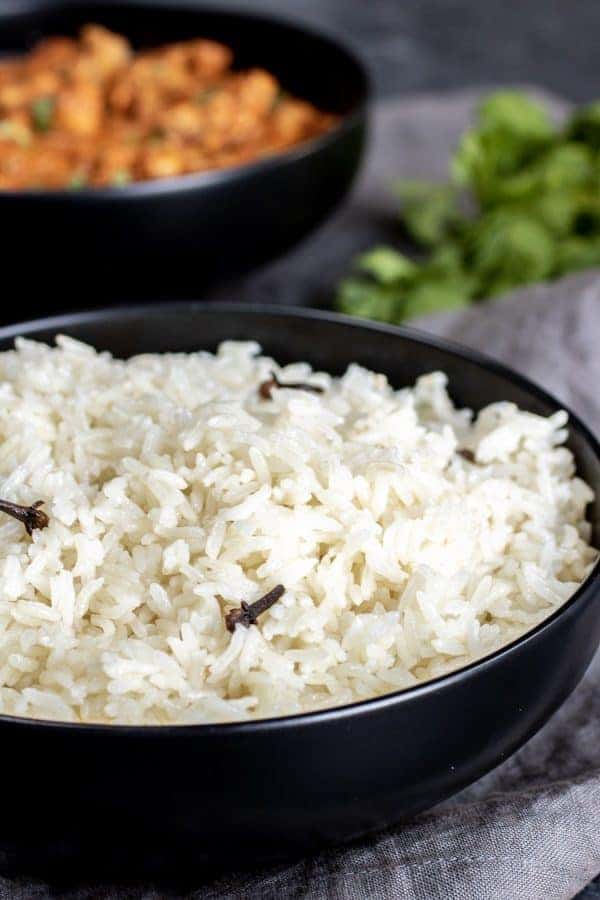 Photo: Home Made Interest
For all those great Indian curry dishes you are going to be making, you need a really great basmati rice! This basmati rice can be made in an Instant Pot, fast and easily.
In fact I would have to say that making rice in an Instant Pot is a perfect way to make tasty fluffy rice every time. You can get the instructions right here.
Instant Pot Butter Chicken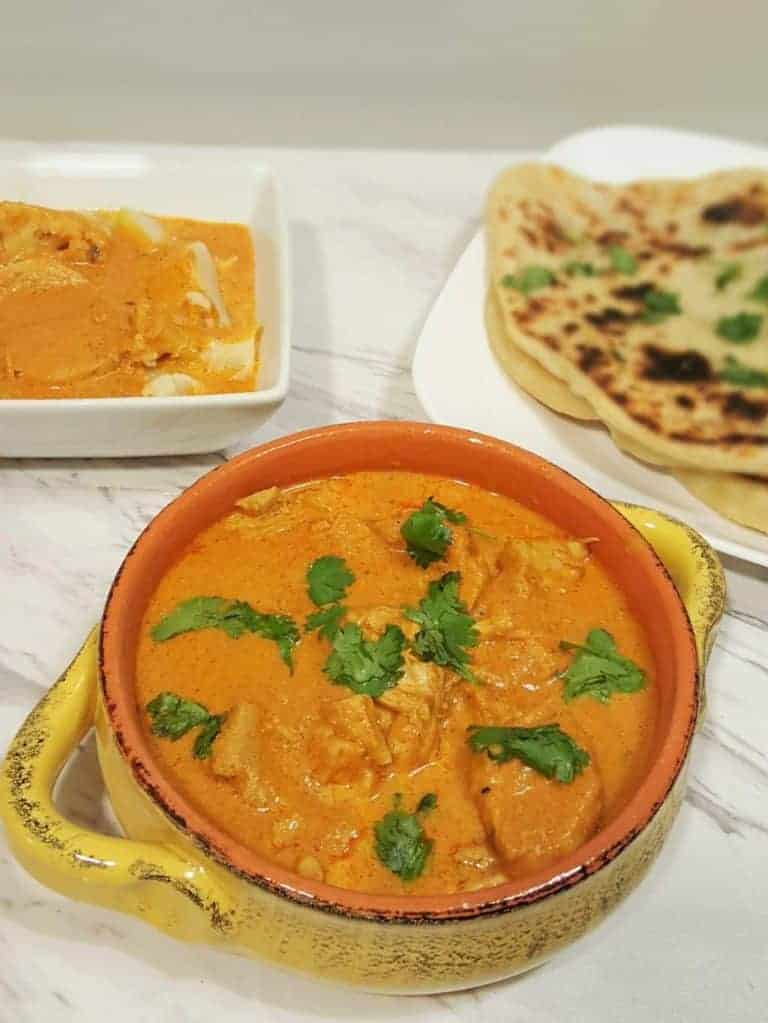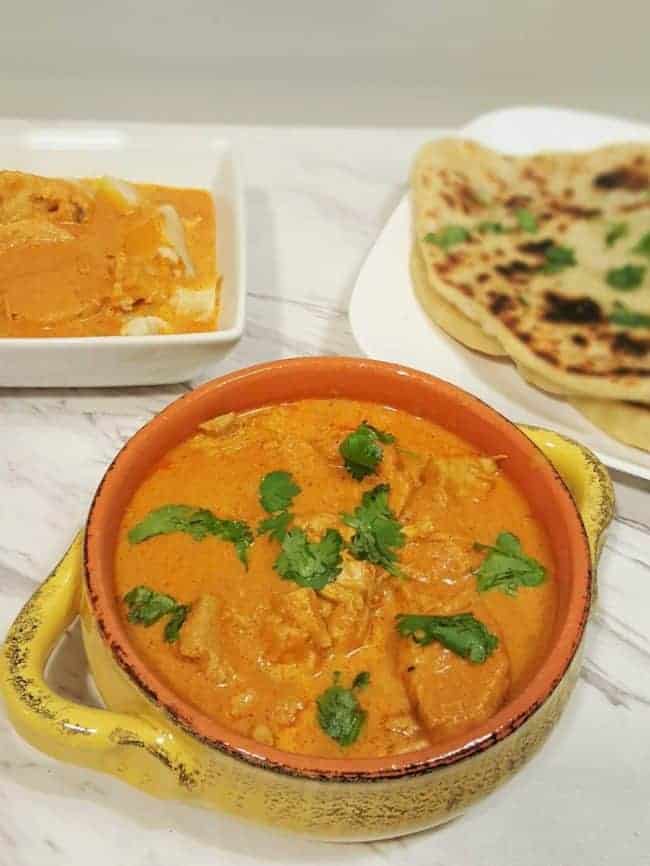 Photo: This Old Gal
Just the name of this recipe makes your mouth water! Butter Chicken is one of the great Indian curry recipes, that absolutely everyone loves. This is cooked in a rich buttery tomato sauce, which is what gives it its great flavor.
This is thickened with cashew paste, so if you have a nut allergy this will not be suitable. You can get the recipe right here.
Chicken Vindaloo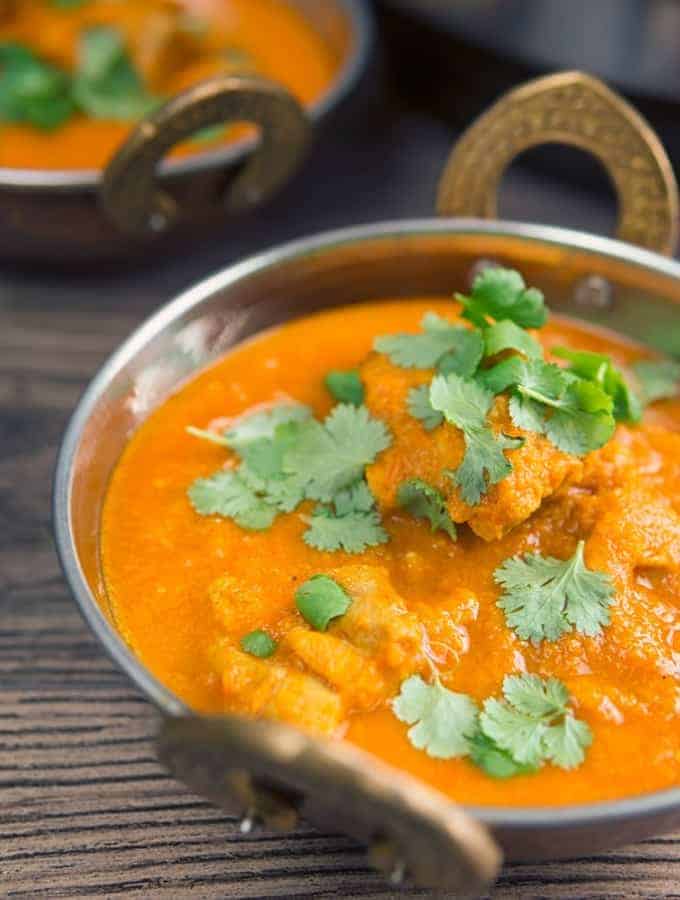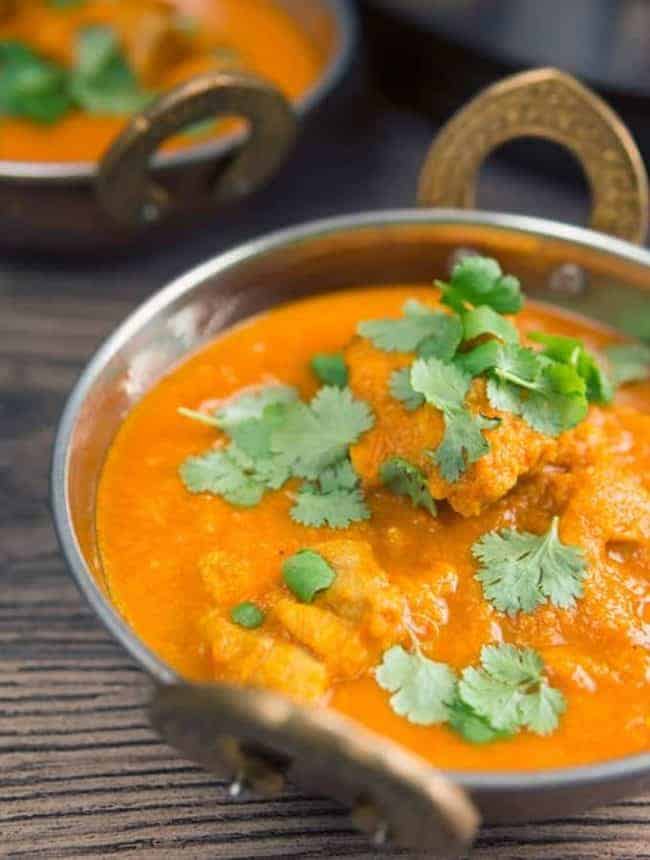 Photo: Two Sleevers
Vindaloos are spicier Indian curries. So if you want a good spicy curry, you will love this recipe for Chicken Vindaloo. It has cayenne pepper in it, so you can add as much as you want to really spice this up! You can get the recipe right here.
Instant Pot Vegetable Korma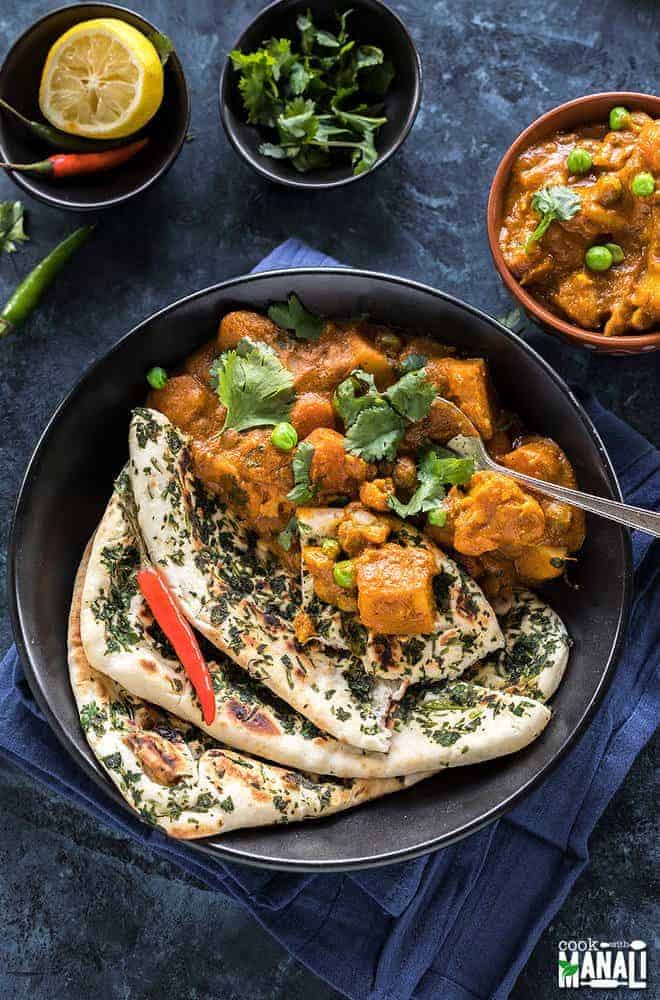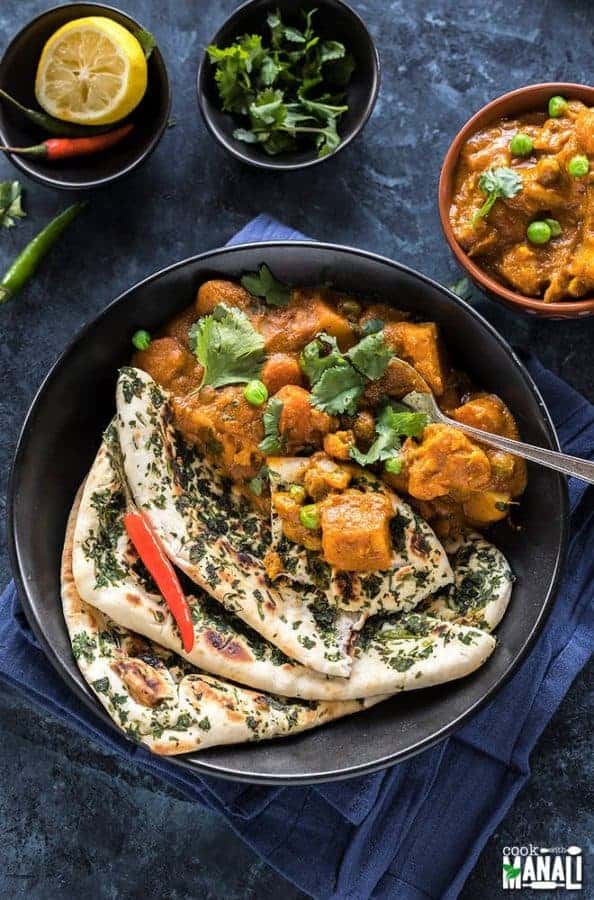 Photo: Cook With Manali
Vegetable Korma is a lovely creamy curry dish. Cooking this korma in an Instant Pot pressure cooker ensures that the vegetables retain their texture, and don't get too tasteless. This dish only takes 20 minutes to cook in your Instant Pot! Get the recipe right here.
These Instant Pot Indian curries are fast and easy to make, and delicious too!