Follow these beautiful French chateau restorations
There are many beautiful French chateaus being lovingly restored all around France. Here are some of my favorites that you can follow!
I absolutely love looking at old home restorations, and there is nothing quite as exciting as the renovations and restorations being done on old French chateaus.
The French countryside has an abundance of old chateaus – many of them now abandoned and crumbling. Most of these chateaus are available for purchase at a steal (a lot of the time they are available for sale for less than it costs for people to buy a small apartment in many cities).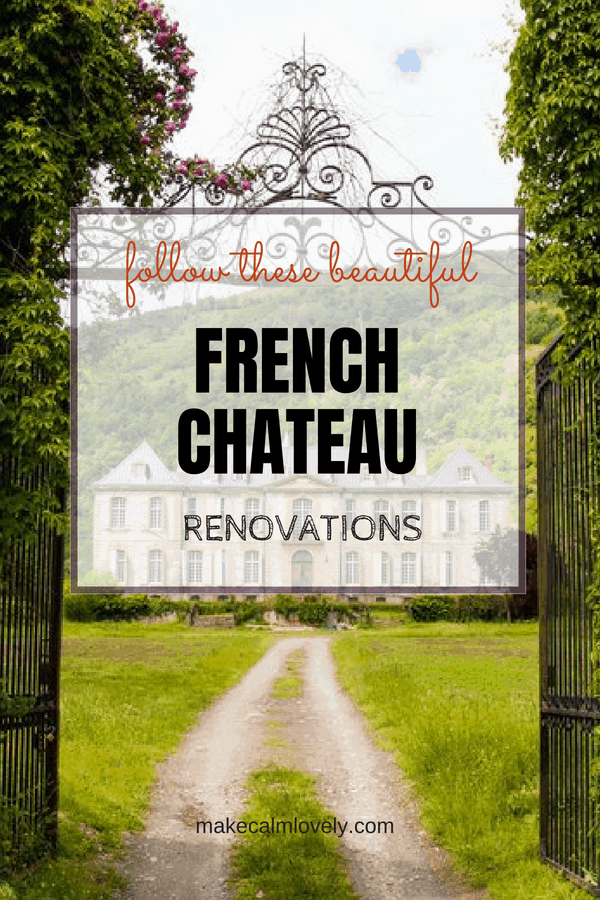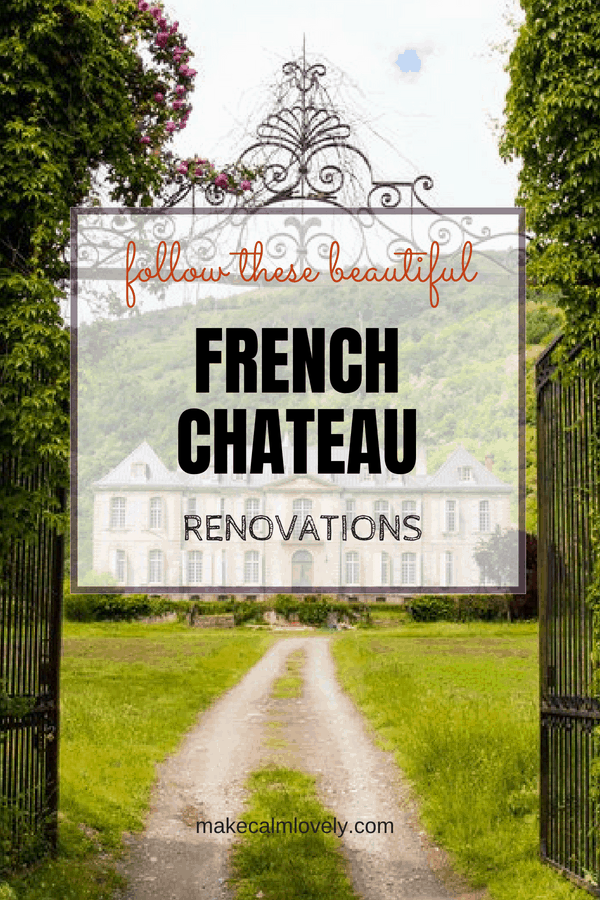 There are many brave (crazy?!) people out there who are purchasing and restoring beautiful old French chateaus to their former glory, and documenting their progress, online and in TV shows. These are a couple of my favorite restorations to follow along with!
If you are interested yourself in fixing up an old chateau, there are numerous chateaus available for sale all over France.
Fixing up a chateau isn't cheap, and that is why many of these restoration projects are showing their work as they go along – as well as showing us what can be done.
Some chateaus allow you to work, and therefore stay for free, for a short time. It is a great way of having a holiday in a beautiful chateau for free!
Related: Papier d'armenie – Beautiful French Perfumed Incense Paper
Chateau De Gudanes
Photo: Chateau De Gudanes
Chateau De Gudanes is situated in the Mid Pyrenees in the South of France and is being lovingly restored by an Australian couple, Craig and Karina Waters.
The entire property dates back to the 13th century and had been neglected for years and years, sitting alone and abandoned on a hilltop, until the Waters stumbled across it and fell in love with it immediately.
Here is a video which shows the chateau before the restoration project started:
The couple have a website which details all about the chateau and their work restoring it and returning it to its former glory.
Restoring an old chateau means walking daily through rooms full of history and many stories. The Waters are uncovering amazing things about the chateau and it's history, as well as the history of France in general.
Their website details their progress on many restoration projects all around the chateau and its extensive grounds. The chateau is now liveable and the couple now even offer summer stays at the chateau for people to enjoy the chateau and help with the restoration work.
Château-de-la-Motte Husson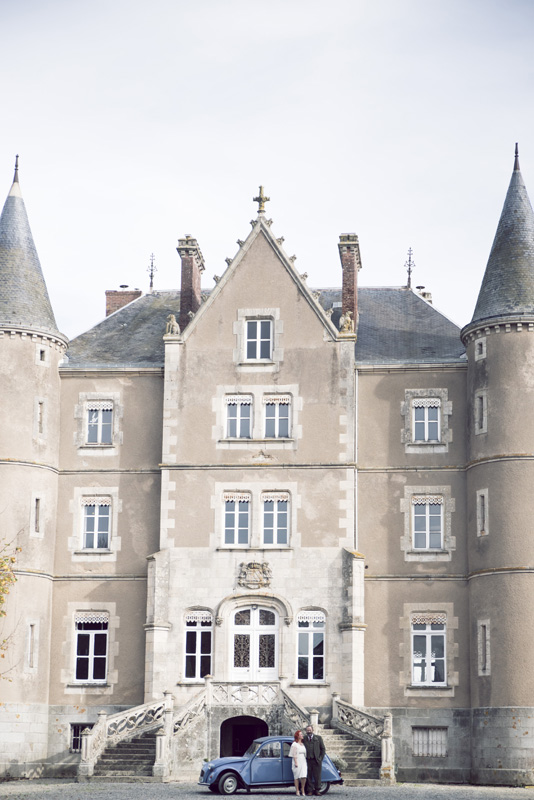 Dick and Angel Strawbridge are painstakingly restoring their 5 storey, 45 bedroom chateau in France, and the entire restoration is being covered in a TV series Escape to the Chateau.
I have been an avid fan of this TV series, and I have watched all seasons to date! Dick and Angel moved into the chateau with their two small children, when it had no heating or working bathrooms. Their restoration has come a long way since they first turned the key in the front door lock.
Dick and Angel now run a weddings business at the chateau (the first wedding held there was their own!), and they are gradually decorating every room in the chateau, as well as renovating outhouses in the grounds.
Angel runs her own vintage entertainment business also, and you can see her wonderful vintage touch in the weddings they host at the chateau. The website for the chateau is here.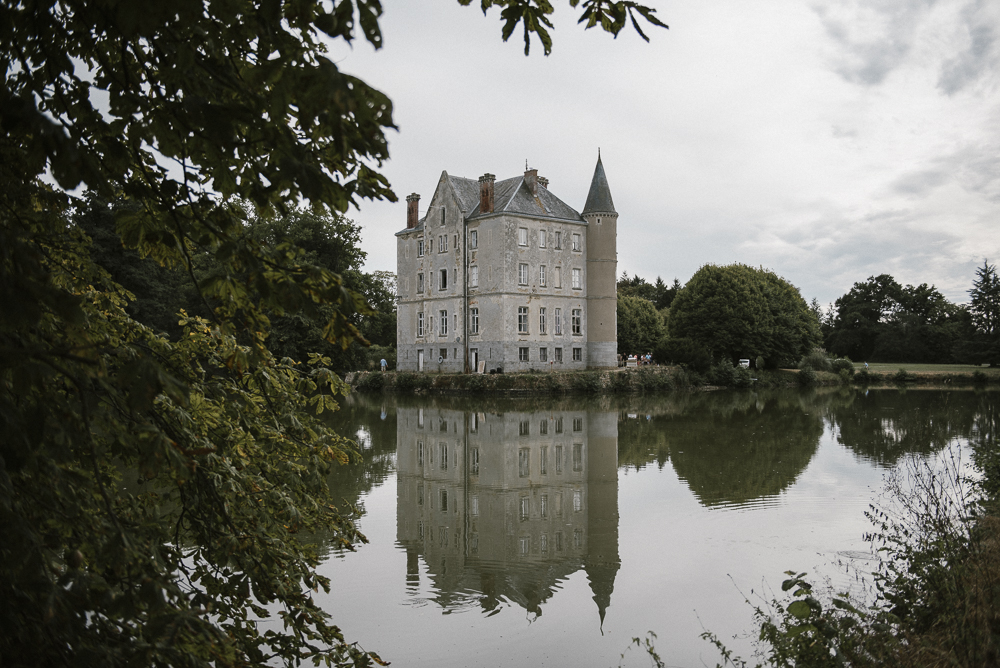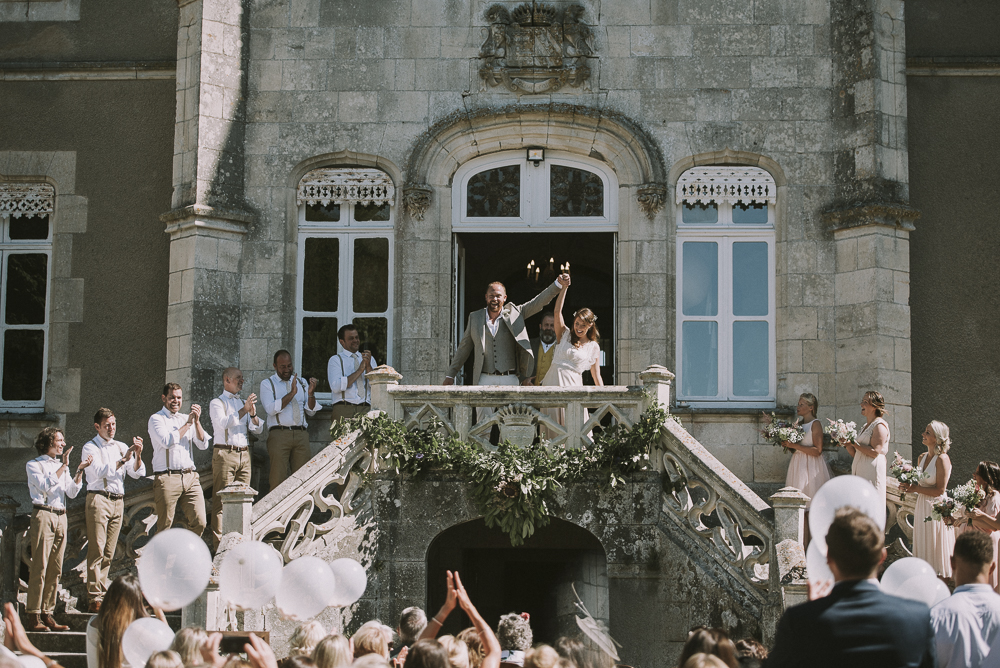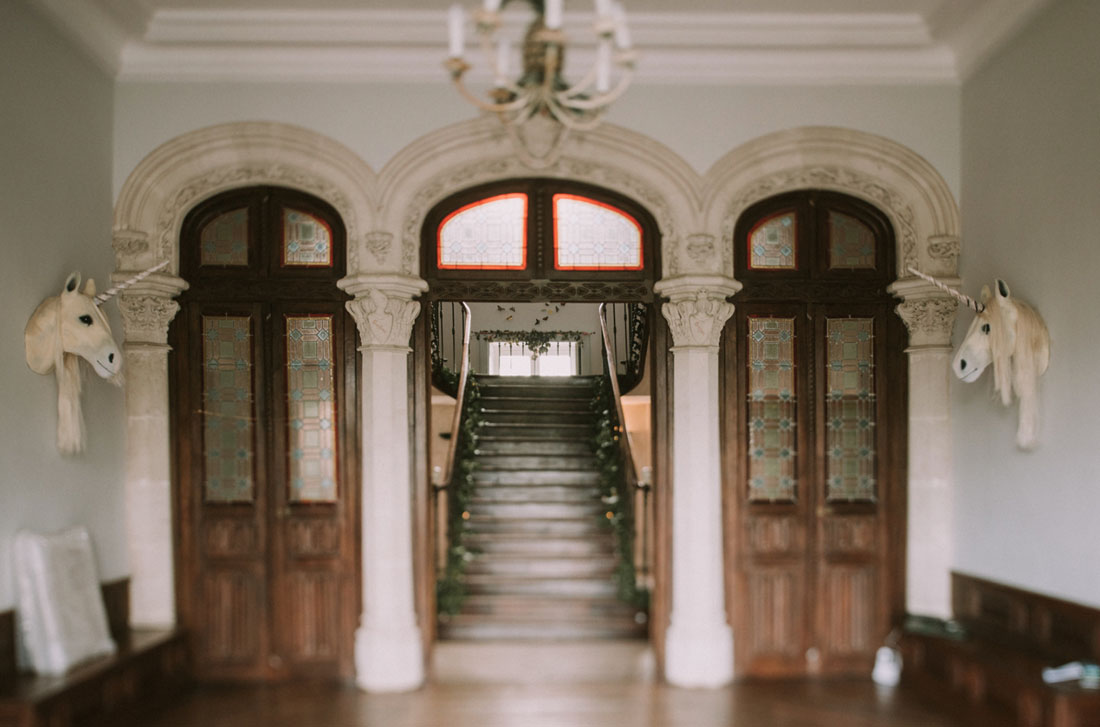 If you love indulging in looking at old home restorations, you will absolutely love following along with these French chateau restorations.
Not only can these give you guidance as to your own (probably much smaller) home renovations. You can also get a lovely glimpse into history and the past.
You may also like these home decor posts:
Beautiful Blue & White Nordic Style for your Home
Stylish Bar Carts to DIY for your Home
There are many beautiful French chateaus being lovingly restored all around France. Here are some of my favorites that you can follow along with!