Everything you need to know about Arm Knitting
Knit with your arms instead of using knitting needles, & make beautiful things for you and your home
Arm knitting means that you knit with your arms and hands, instead of the traditional way of knitting with knitting needles. You cast the stitches on to one of your forearms, and then use your hands to work through the stitches, moving the working yarn through to make stitches.
You work the stitches from one arm to another. In traditional knitting you turn the knitting piece around, but not with arm knitting. Everything is done by moving stitches from one arm to another
If you love those beautiful chunky blankets that you see all over home decor photos, most of those are arm-knitted.
The great thing about arm knitting is that you don't need to know how to knit the traditional way, with knitting needles. You can quickly learn to arm knit and make beautiful pieces without the learning curve of learning how to knit first.
Arm knitting is very fast to learn and master. It is nowhere near as complicated as regular traditional knitting.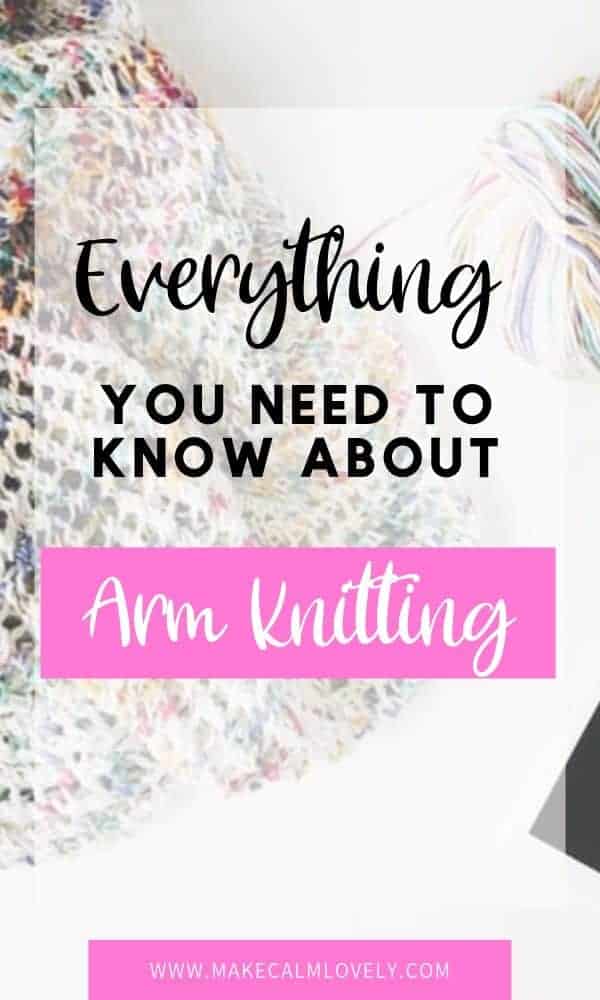 This post contains affiliate links. You can read our full disclosure right here.
An arm knitting project is both a great introduction to crafting, and an easy and relatively fast craft that you can quickly learn and master.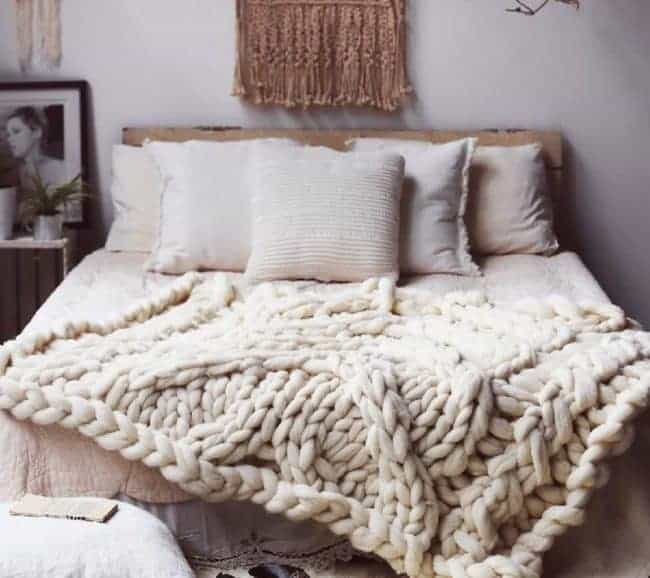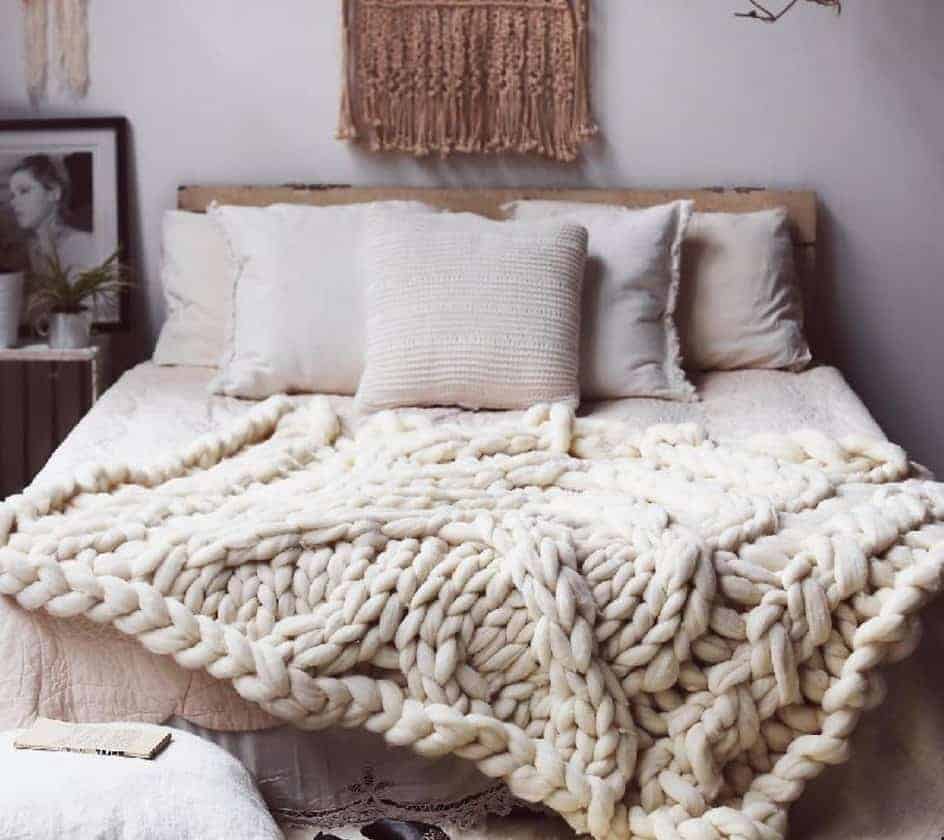 The beautiful blanket/throw show above is a great example of an arm knitted project. It looks beautiful and is so on trend for your home. You too can easily make projects such as this!
For full instructions on how to arm knit, see this great tutorial right here from Love Knitting.
Here are arm knitting instructions – courtesy of Love Knitting:
How to arm knit step-by-step
1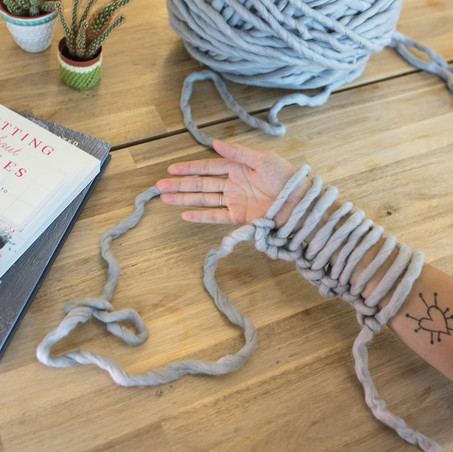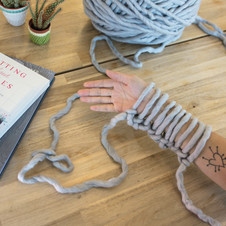 Cast on. Stitches are cast on to right hand forearm.
2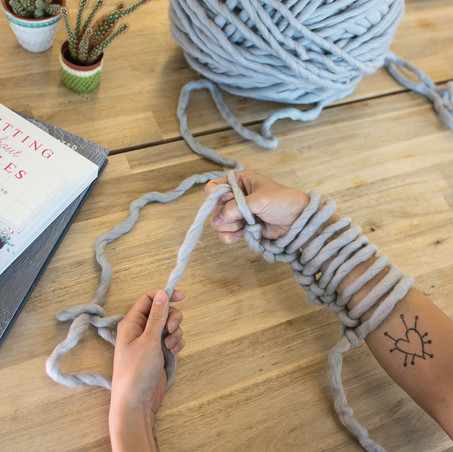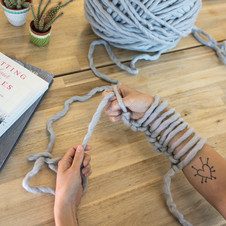 Create a loop. Grab the working yarn and pull through to create a loop.
3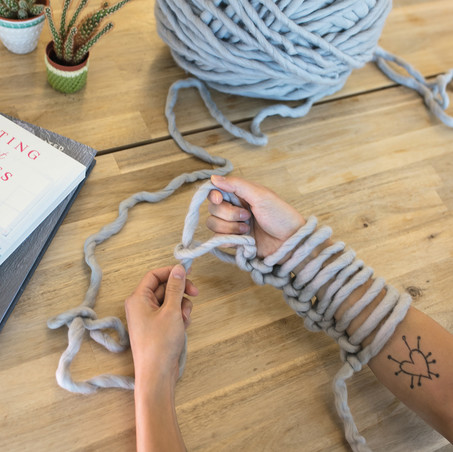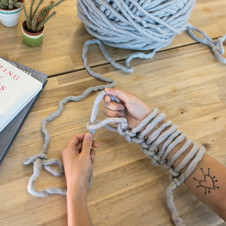 Create new stitch. Draw yarn through loop to create a new stitch.
4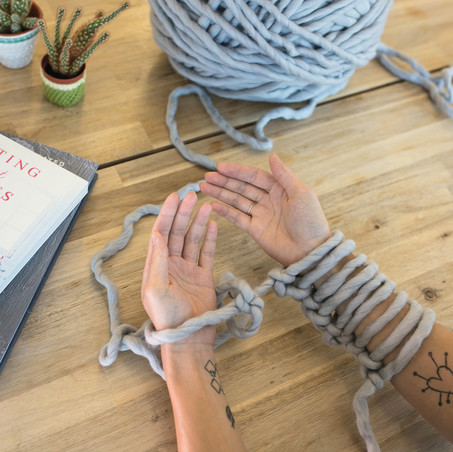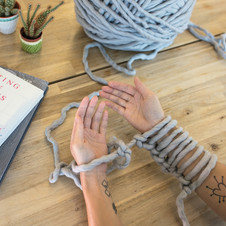 Completing your stitch. Transfer your completed stitch on your left hand arm.
If you are more of a visual learner, scroll down this page for details on great You Tube Arm Knitting tutorials!
Choosing a Yarn for Arm Knitting
The yarn used for arm knitting is usually much chunkier than regular knitting yarn. You need to choose extra chunky and super bulky yarn for arm knitting projects.
You can use a one color yarn, or opt for multicolored and variegated yarns, to add pops of bright color. This means you won't need to keep changing colors and yarns as you work.
There are so many different yarns, that are especially used for arm knitting. Check the knitting pattern for the recommended yarn.
Here are examples of bulky yarns that you can use for these knitting projects.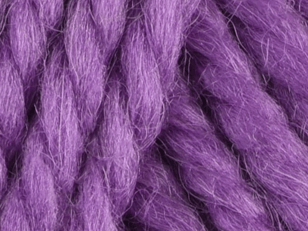 Here is a Top Ten Compilation of Arm Knitting Yarns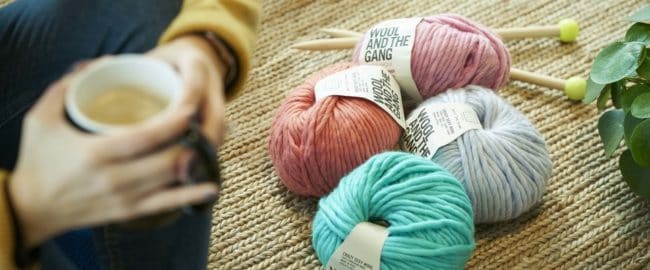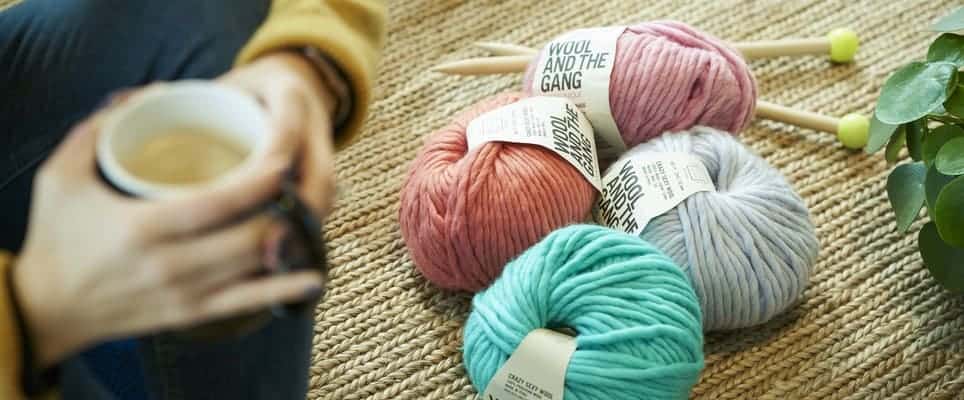 Books about Arm Knitting
Here are some great projects you can make by arm knitting:
Arm Knit Chunky Garter Stitch Throw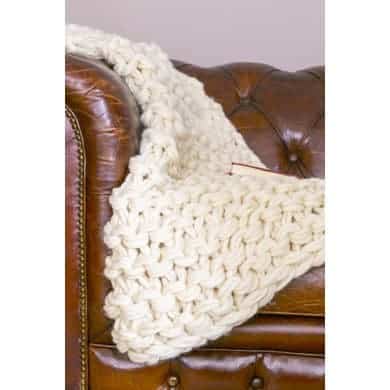 This is a beautiful throw that you can use for your sofa/chair, or your bed. You could use this anywhere in your home. You can get the pattern to make this great throw here.
Arm knitted Cowl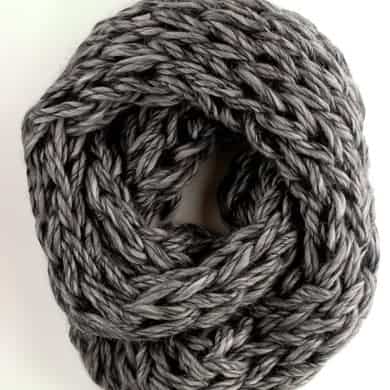 This is a beautiful arm-knitted cowl. This pattern comes with complete instructions for how to arm knit and make this lovely cowl. You can get it here.
Arm knitted Vase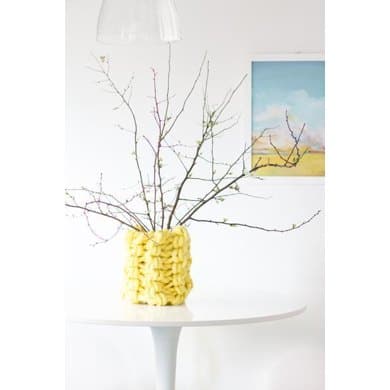 Yes you can even make an arm knitted vase! This is an unusual and unique knitting project for your home! You can get the pattern and instructions right here.
Arm Knit Seed Stitch Blanket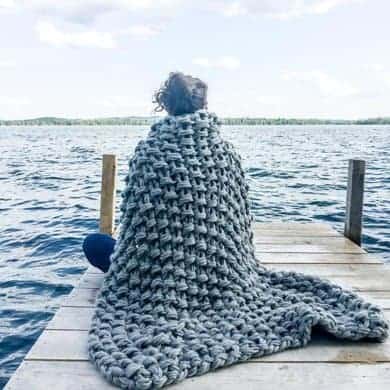 This beautiful blanket is another example of the variety of things you can make by arm knitting. This blanket can be made up in just one afternoon. You can get the pattern and instructions right here.
Giant Arm Knit Bunny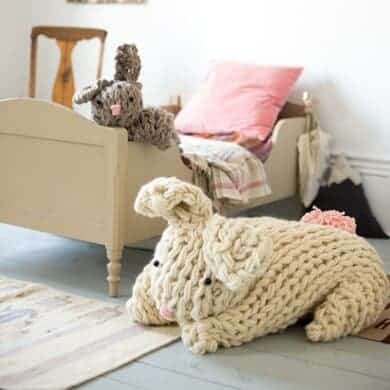 Here is another unique thing that you can make with arm knitting – and proof that arm knitting isn't all about blankets! You can get the pattern and instructions for this amazing project right here.
Tutorials in Arm Knitting
Here are some general arm knitting tutorials. If you are a visual learner you may enjoy the You Tube videos.
This You Tube tutorial is all about how to arm knit a blanket
Here is another You Tube tutorial about arm knitting a blanket.
Article from Love Knitting. Features all you need to know about arm knitting.
Here is another arm knitting tutorial from Red Heart.
Big Questions about Arm Knitting
These are some of the most common questions that people have about arm knitting:
Can you stop in the middle of an arm knitting project?
You know how that goes – the phone rings, or there is somebody at your door. Can you just stop what you are doing if you are in the middle of a project? The answer is thankfully – yes!
Experts in arm knitting actually say the best thing to do is to slide the stitches off to something like a cardboard gift wrap tube, (you know those tubes that you get inside the middle of gift wrap). Or you could take a long piece of yarn and move the stitches off onto that.
Do I need to know how to knit?
No! Because arm knitting is not like traditional knitting. It is completely different and doesn't use traditional knitting needles. Your tools are your arms and hands – that's it. Arm knitting is much easier to do than traditional knitting.
Can I use regular knitting yarn?
You need to use special chunky and bulky yarn for arm knitting projects. As you can tell from pictures of arm knitted blankets etc, they are made with much chunkier and substantial yarns. But there is so much yarn available especially for arm knitting projects.
How can I make my stitches tighter?
This is a common question that many arm knitters have, especially beginner knitters. View this post here for information on making your stitches tighter.
You may also be interested in:
10 Knitting Patterns for Gorgeous Sweaters you will love
Knit Something Fun this Weekend!
Start an arm knitting project today! It is easier to master and learn than traditional knitting, and you can make so many beautiful things!