DIY Abstract Felt Cushion Covers
These modern and stylish abstract felt cushion covers are easy and fun to make, and create a great look for your living areas!
I always think that cushions are one of the hardest pieces of home decor to find. I have had countless sofas and chairs and really struggled to find cushions to match or that just go with the sofa and chair itself.
These abstract cushion covers are colorful, and they can add more interest to a sofa or chair. You can select colors of felt for these cushions that match and/or complement your existing home decor.
You can choose any colors and combinations that you want to for your cushions. Really anything goes. I selected the grey, black, mustard, orange and brown for these cushions as I just loved the color combinations of these mixed together.
I have a dark charcoal sofa in my basement, therefore it needed cushions that would make it look brighter and more stylish. These felt shape cushion covers have an abstract terrazzo style to them, which makes them really stand out.
These cushions are very easy (and fun) to make. You are literally just cutting out pieces of colored felt and gluing them onto the cushion cover! There isn't anything simpler than that!
They are completely no sew! So if you hate sewing, or just don't want to sew, this DIY is perfect for you!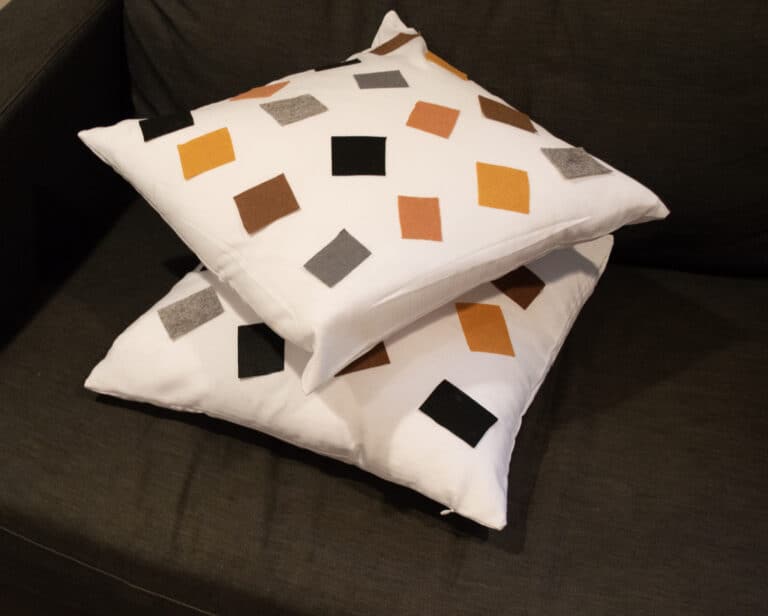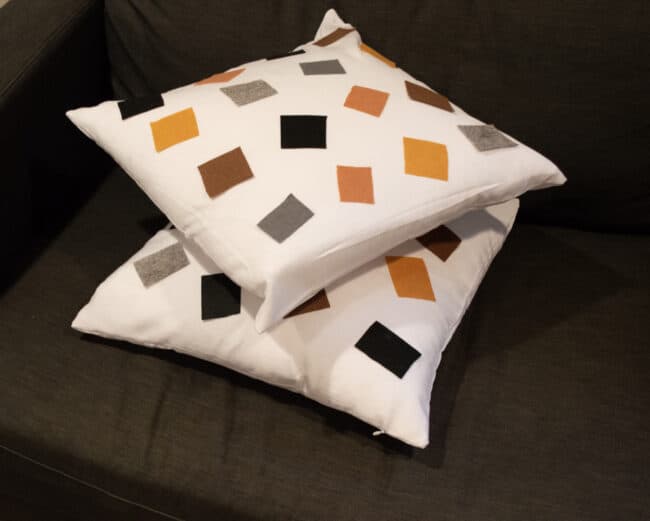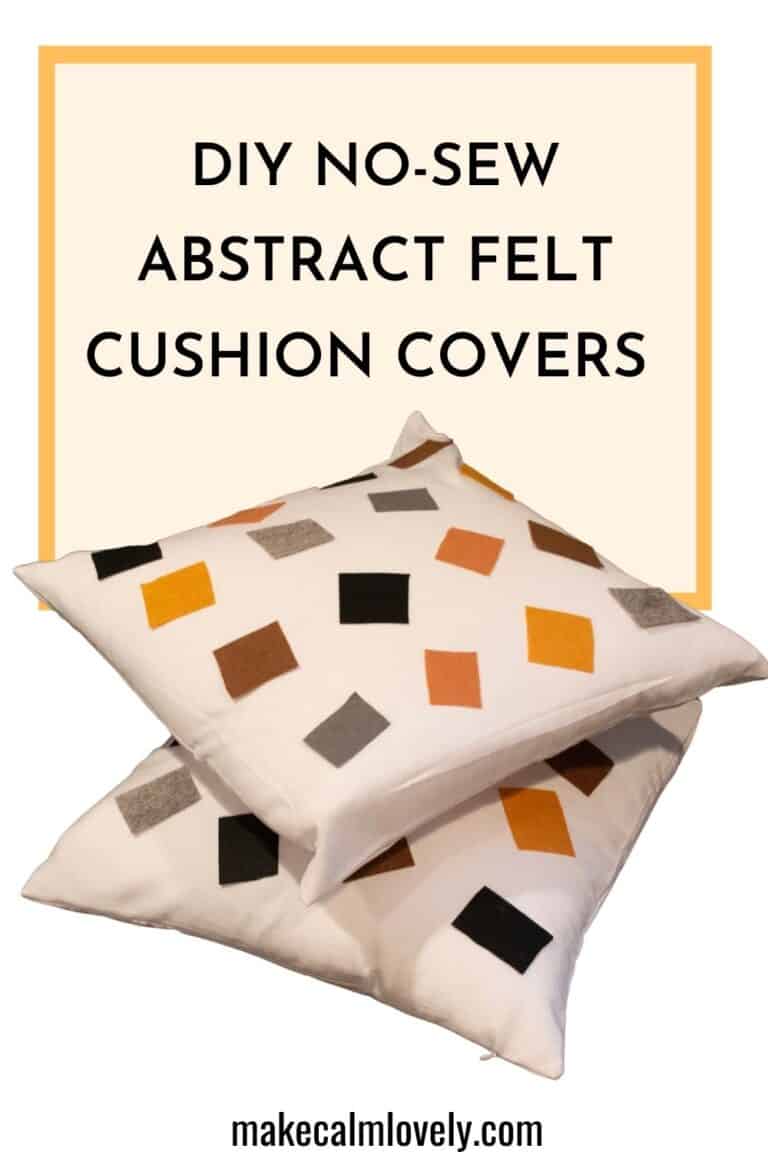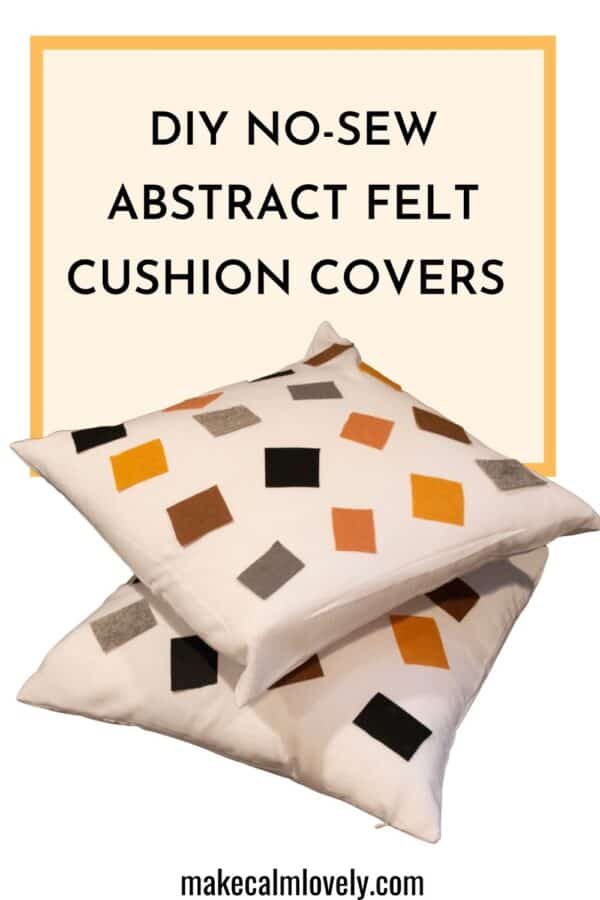 This post contains affiliate links. This means that if you click on a link in this post and make a purchase via that link I may receive a small commission, at absolutely no additional cost to you. You can view my disclosures here.
Supplies Needed for Abstract Felt Cushion Covers
White or cream colored cushion covers
Pillow inserts
Colored felt (in colors that you want)
Scissors
Fabric glue
How to Make Abstract Cushion Covers
Step One
Select the colors of felt that you want to use for your cushions. Cut out small squares of felt in your desired colors. Your squares don't all need to be the same size. You can play with size matches, and different shapes also. Without a template, all the squares you cut will be unique anyway.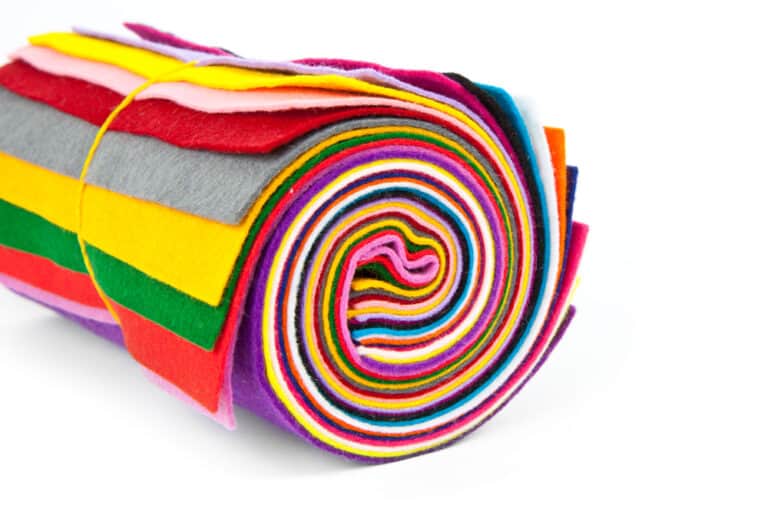 Step Two
Place the pieces of felt onto the cushion covers to plan out the spacing and color combinations. When you feel that your cushions look the way you want them you will be ready to start gluing them.
Step Three
Glue each piece of felt individually onto the cushion covers. It helps to keep the felt pieces placed as you want them them on the cushion cover, and then to pick each up one individually, place glue on the back, then secure it to the cushion cover.
Allow the glued pieces of felt to dry completely before inserting the pillow inserts into each pillow.
The end result is beautiful modern and stylish pillows that you can totally gear towards your existing home decor!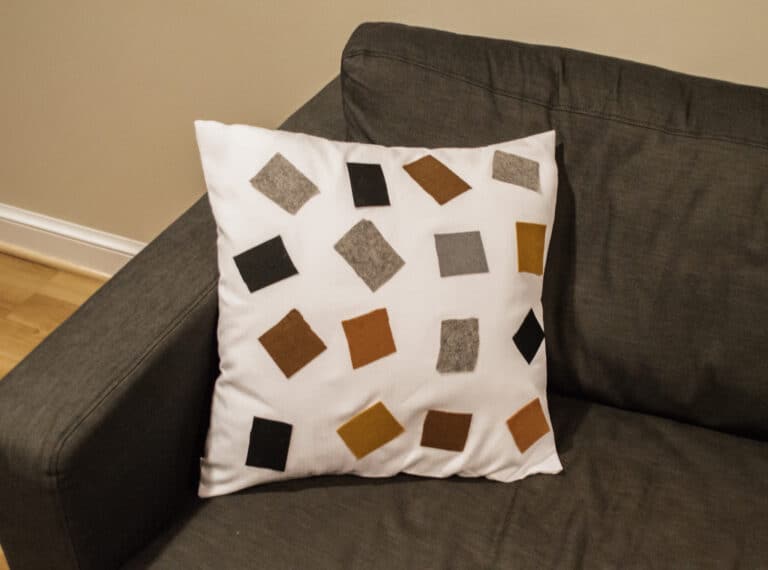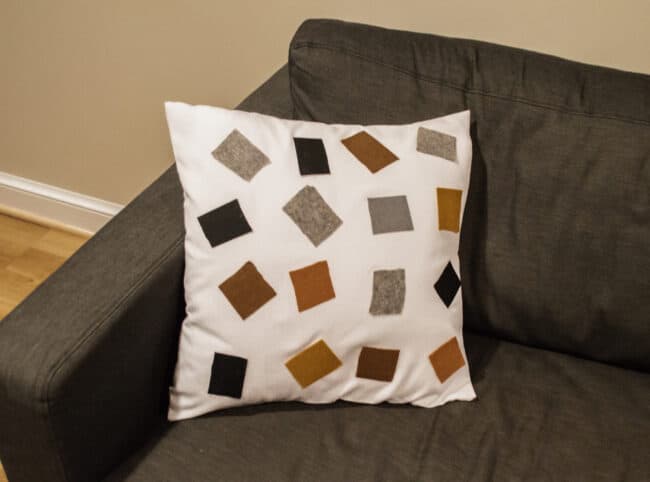 Related: Sewing projects for your home that are fast & easy
Related: 19 Faux DIY Terrazzo Projects for your Home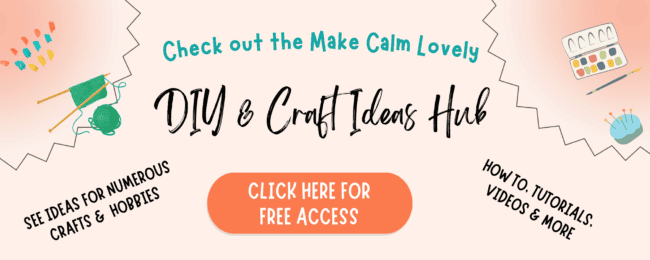 These modern and stylish abstract felt cushion covers are easy and fun to make, and create a great look for your living areas!