21 Best IKEA Items for your College Dorm Room
IKEA has some affordable stylish items for college and dorm room needs. See our 21 picks here for must-have items!
If you are about to head out to college you will need a lot of items for your dorm room. But you need items that are affordable as no doubt you are on a budget!
You probably don't have a lot of cash to spare, and you need quite a few things too!
IKEA with its affordable yet stylish products is therefore the perfect place to shop for dorm room accessories for your college dorm.
You can get so many things for college/your dorm at IKEA – including probably many things you didn't even realize that IKEA sells.
So see our guide here to 21 amazing items that are just perfect for your college dorm room!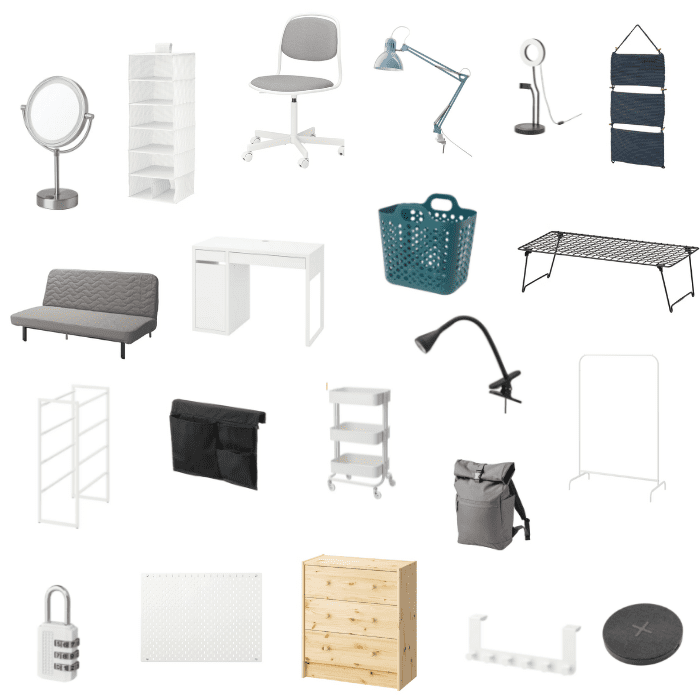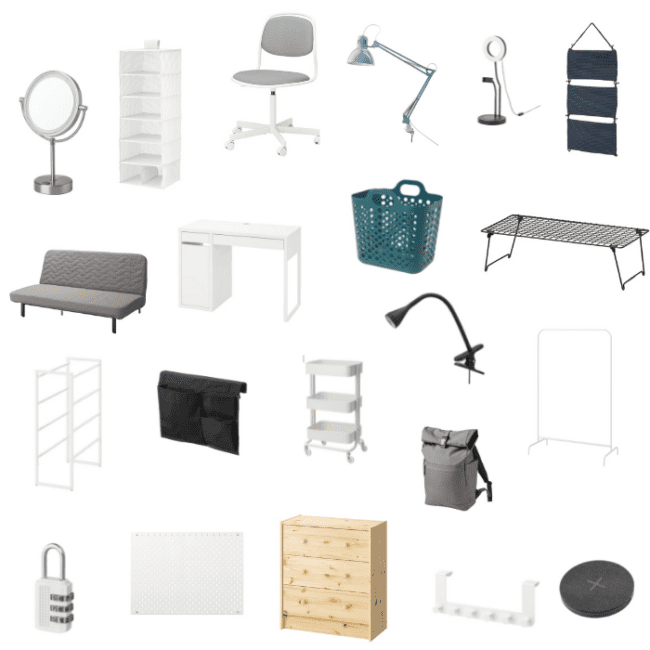 Pegboard
Pegboards are great for utilizing wall space in your dorm room. The Skadis pegboard that IKEA sells comes in white or wood colors, and is perfect for utilizing precious wall space into amazing storage.
Ring Lamp with Phone Holder
For those Zoom calls – a great ring LED lamp and phone holder in one. The Lanespelare ring lamp and phone holder is a great new piece of equipment for your dorm!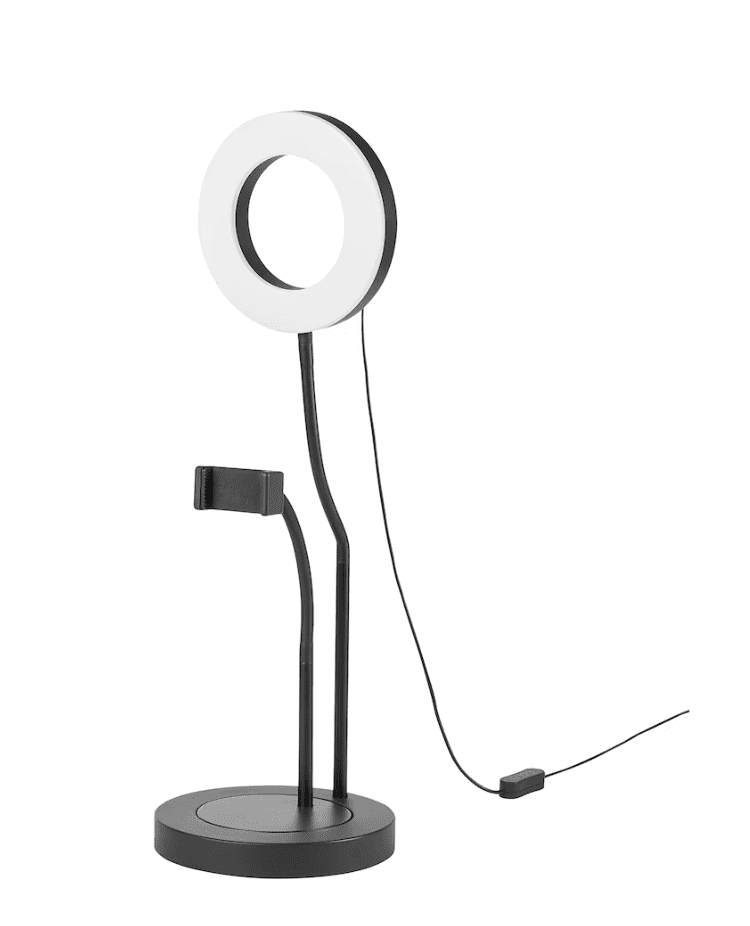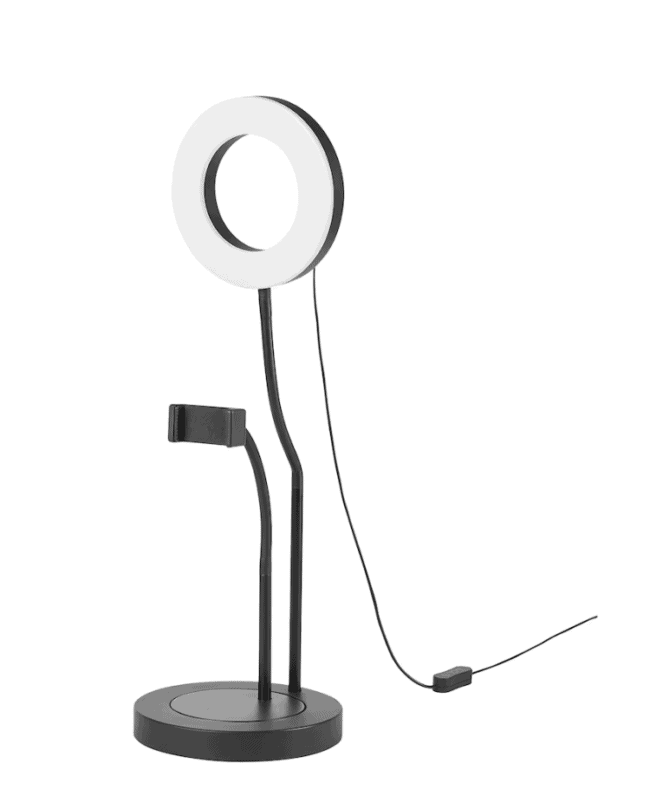 Backpack
You need a great backpack to carry your stuff, including a laptop, plus your water bottle and more! The Starttid Backpack is a lovely gray color backpack with adjustable padded shoulder straps, various compartments, and it is made of recycled fabric too!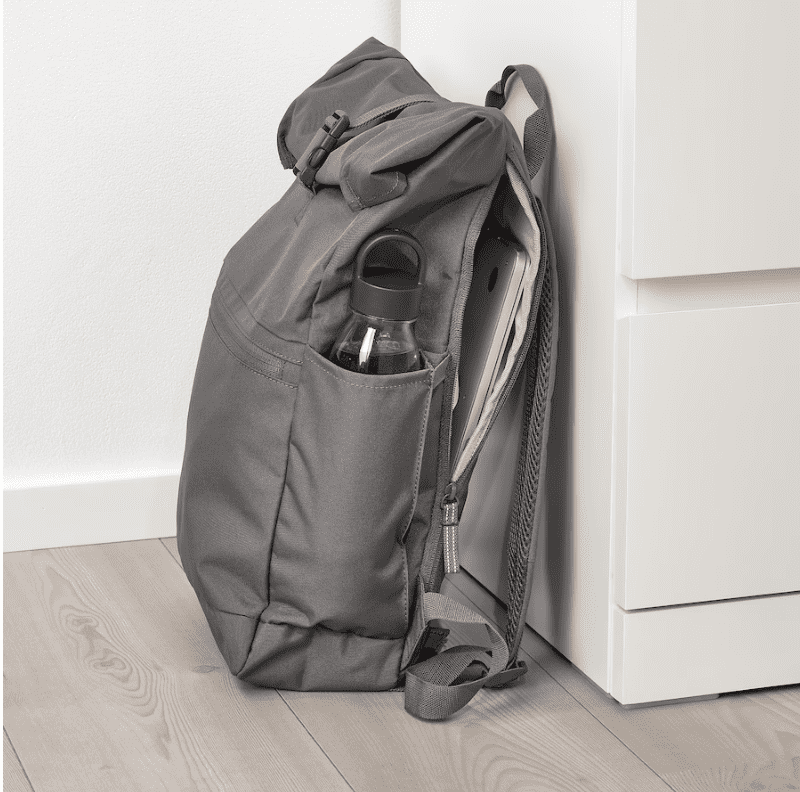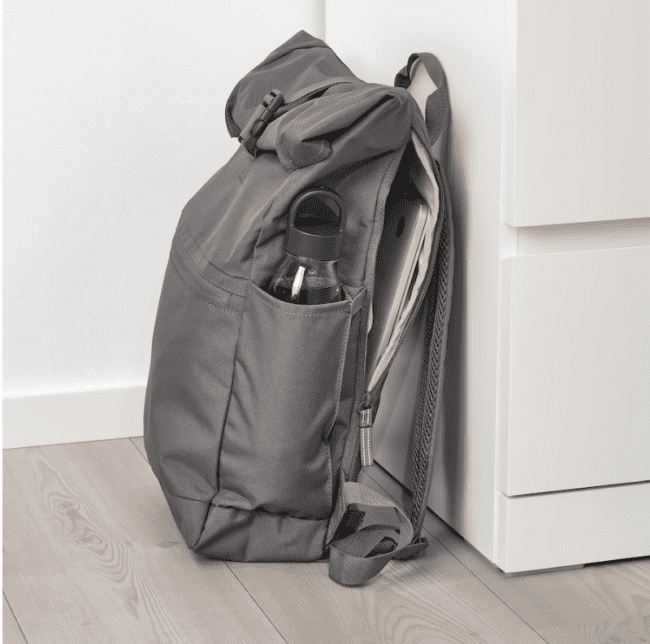 Raskog Cart
You just cannot beat the Raskog cart that is sold by IKEA! It can be used in any room whatsoever, for whatever purpose. For college it can be used in a bathroom for storage, to store snacks and coffee, for art supplies, makeup and toiletries, and for desk supplies too!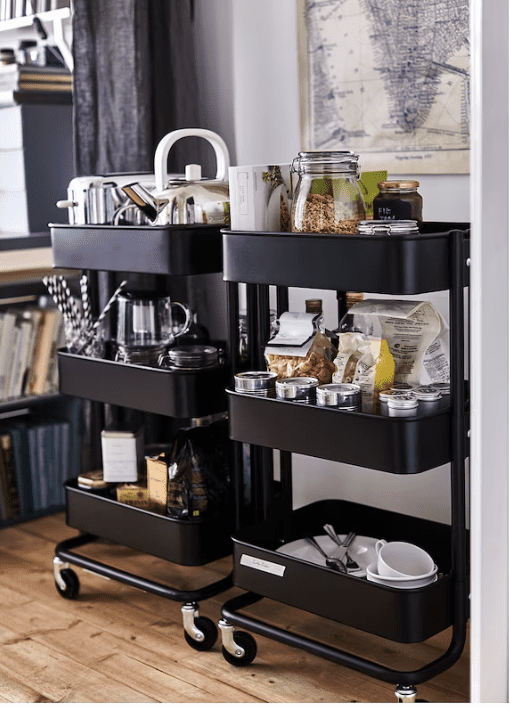 Hanging Storage Unit
This Stuk storage unit with 7 compartments is perfect for increasing space in your closet. They come in white and gray, and they are easy to hang on any rod too.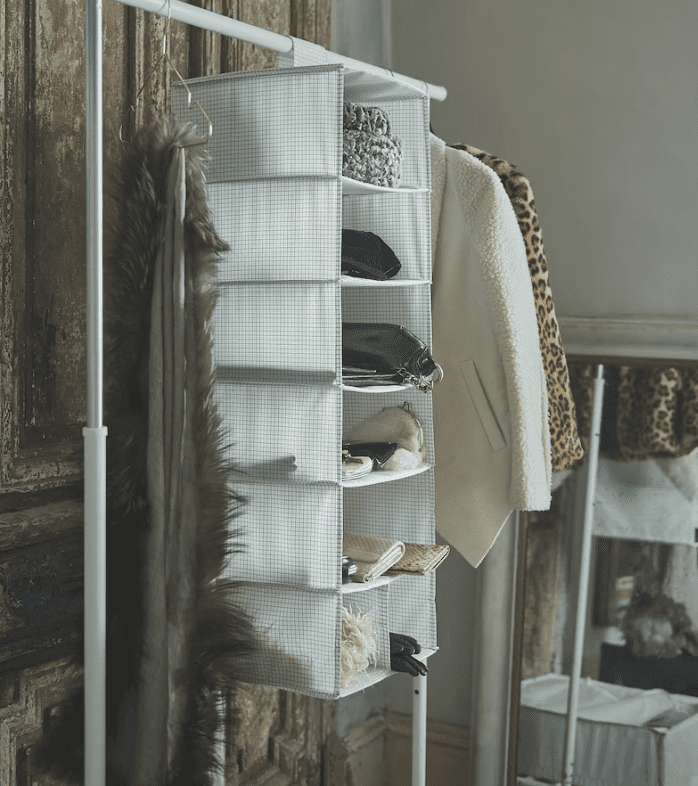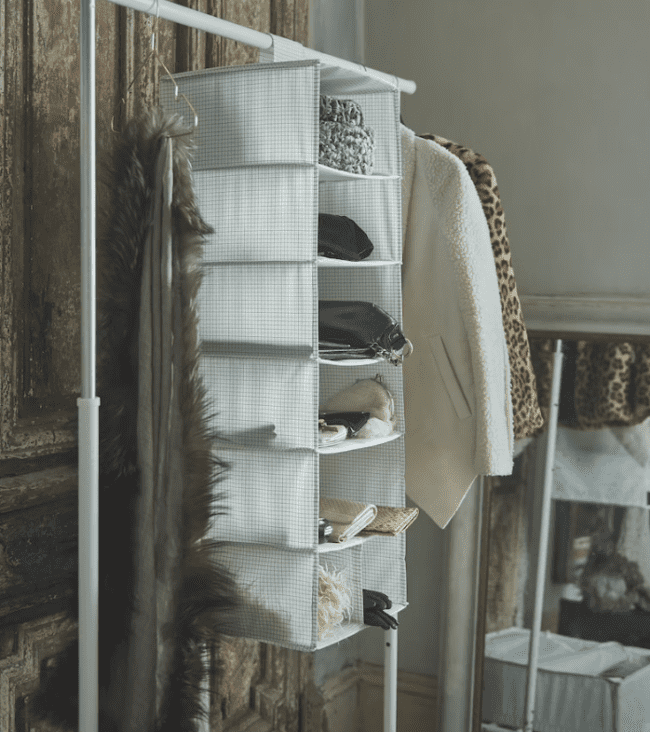 Bed Pocket
The Stickat Bed Pocket is the perfect little piece of equipment to increase your storage in your dorm room bed. Especially if you are on the top bunk you will need some additional storage space that you just don't have up there!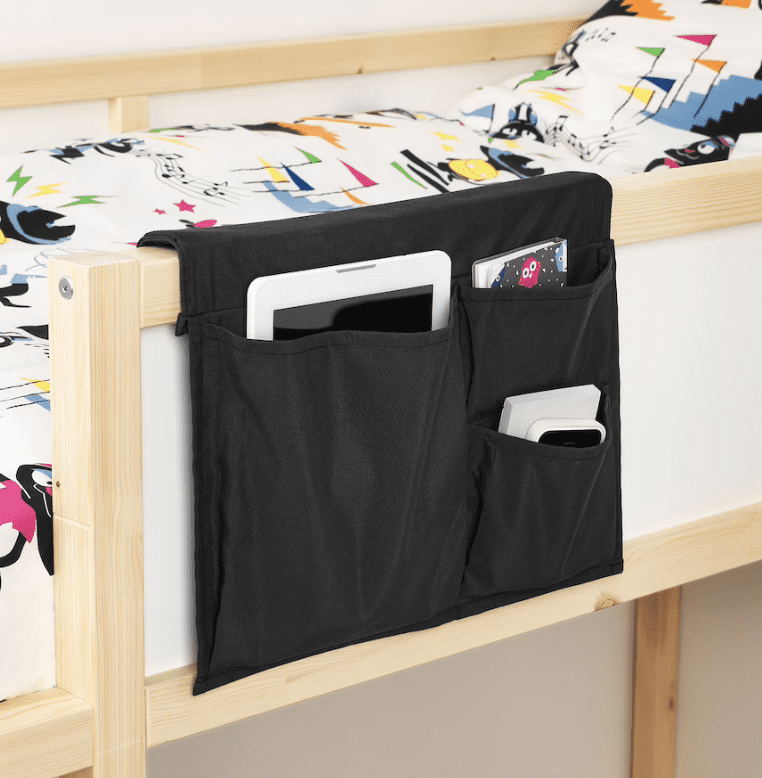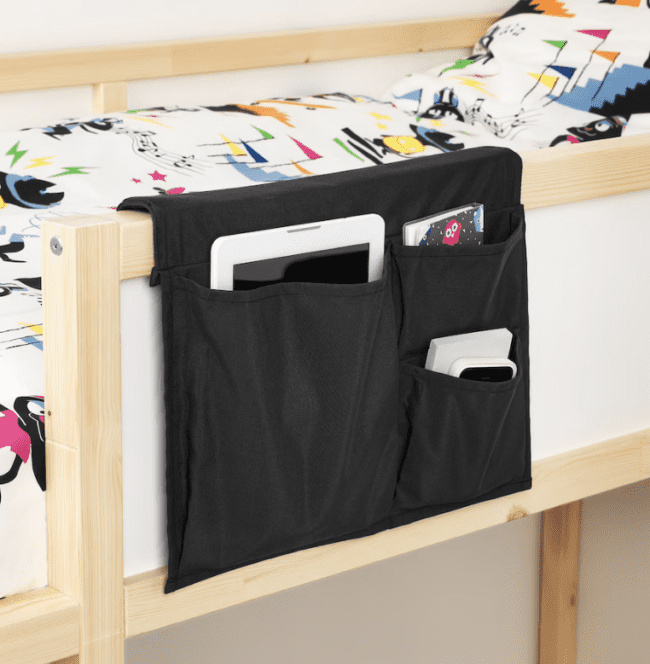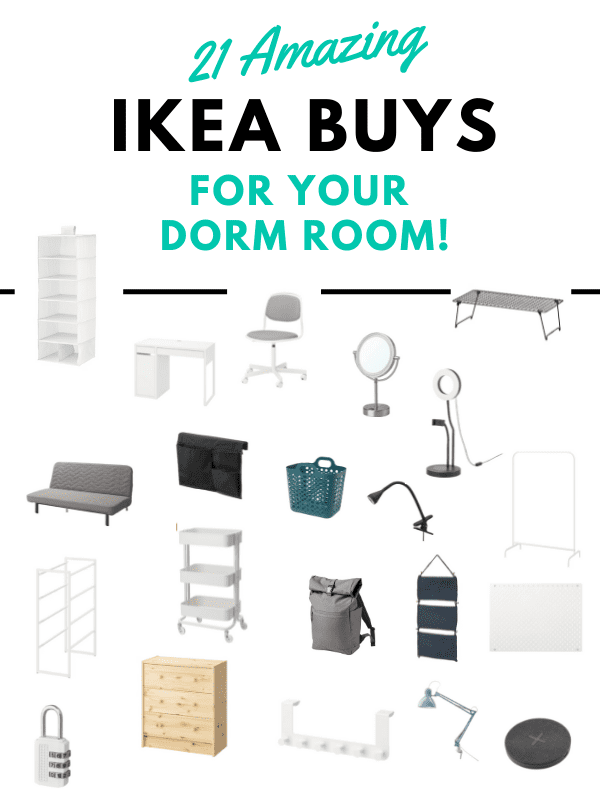 LED Clamp Spotlight
When you need a dependable light, especially a reading light, you can't go wrong with this Navlinge LED clamp spotlight. It will clamp really easily to anything, especially to a bed frame.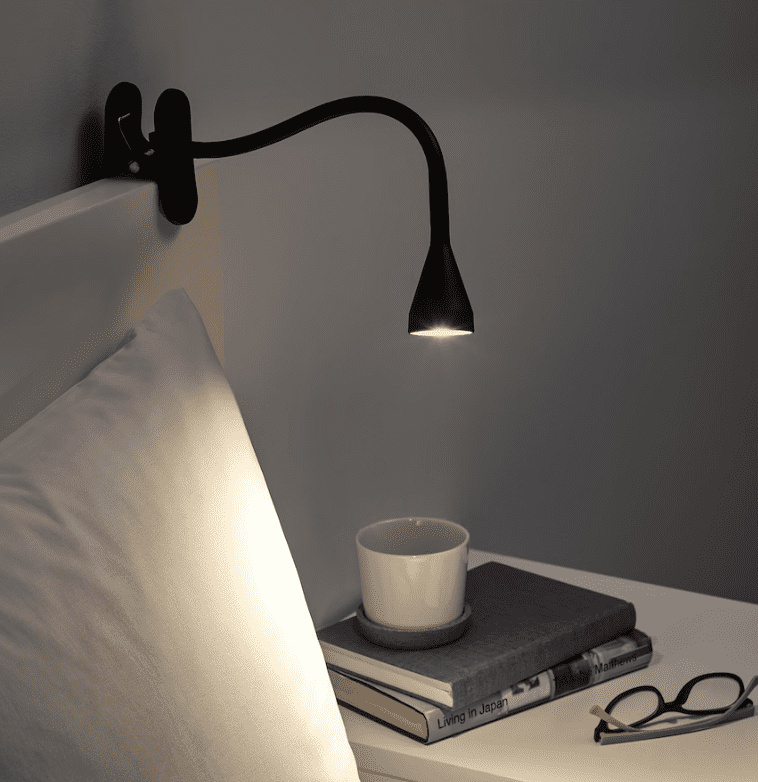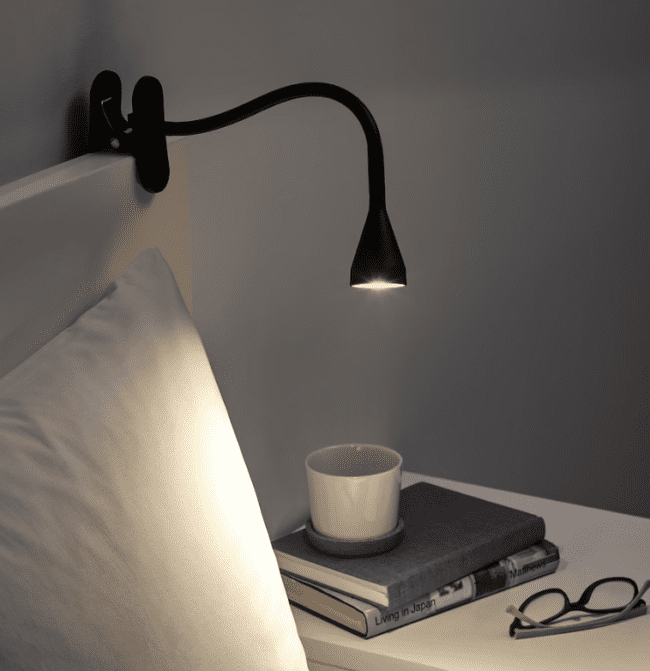 Laundry Basket
For toting your laundry back and forth use this Slibb flexible laundry basket. It is incredibly inexpensive, and you can carry both wet and dry laundry back and forth between your dorm room and the laundry room!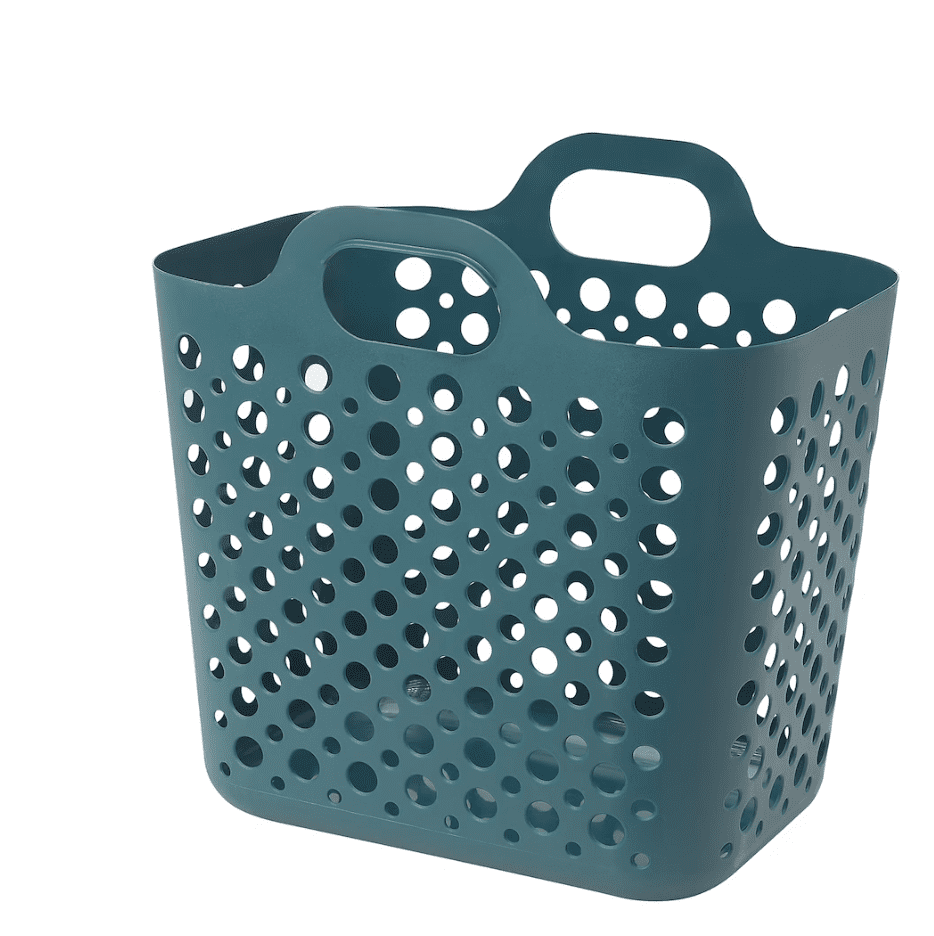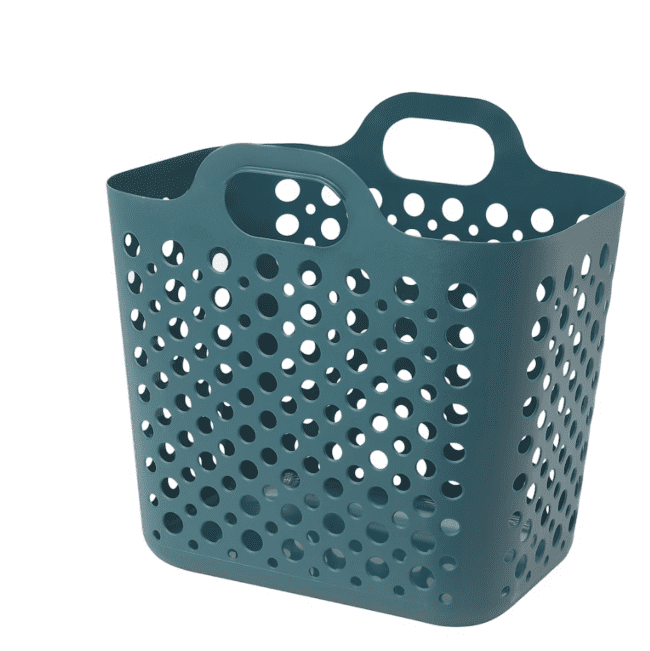 Door Hanger
This Enudden door hanger is perfect for increasing your hanging capability for things such as towels and clothing. As it slips just over the door you don't have to drill or create any holes!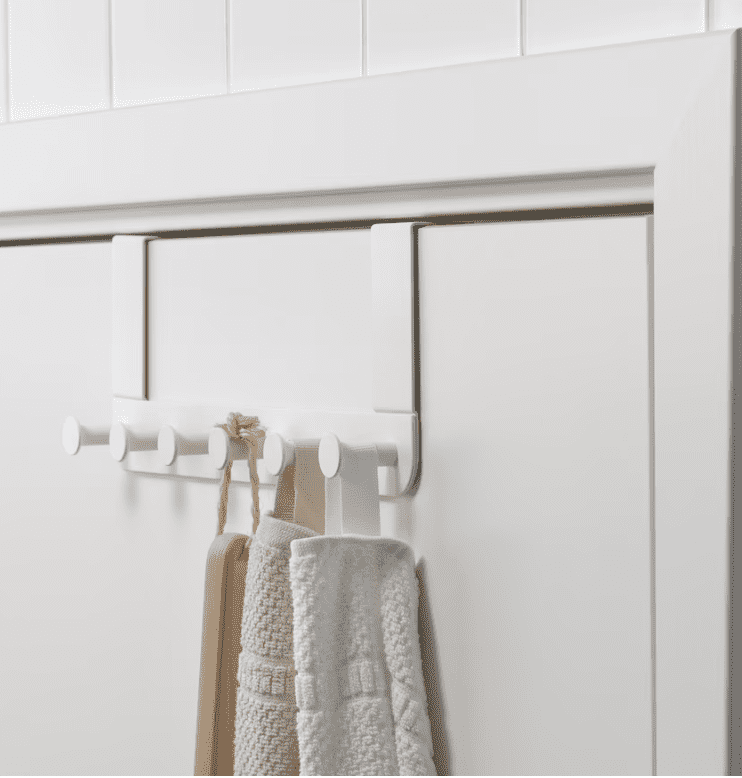 Bathroom Storage System
College bathrooms are notoriously small – if you are lucky to have one at all. If you do and space is limited, or if you don't and you need somewhere to store all your toiletries for when you run down to the hall to the communal bathroom, this Jonaxel white mesh storage system is perfect for that!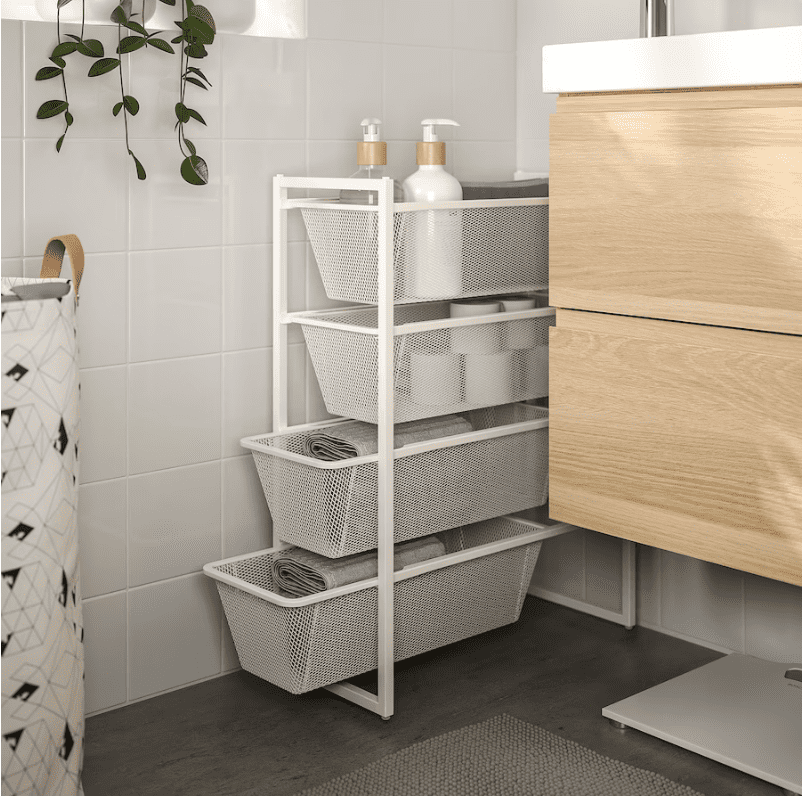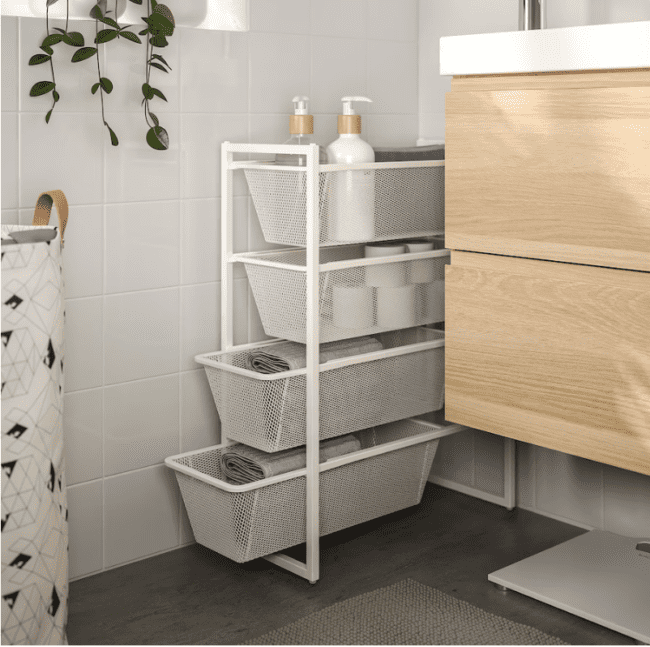 Clothes Rack
If you don't have a closet in your dorm room a clothes rack is the next best thing. This Mulig clothes rack can store all your clothing, and with the addition of some hanging organizers you can really have space for a lot of items.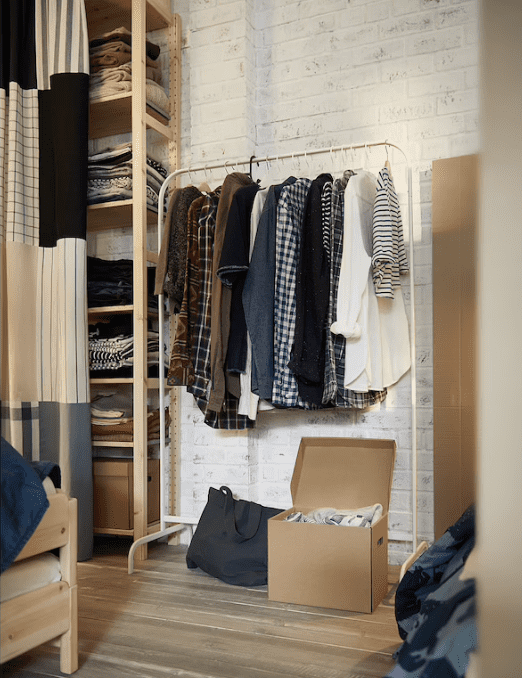 Sleeper Sofa
If you need room for when friends and family visit, this Nyhamn sleeper sofa is perfect. It transforms from a sofa to a spare bed in just a click.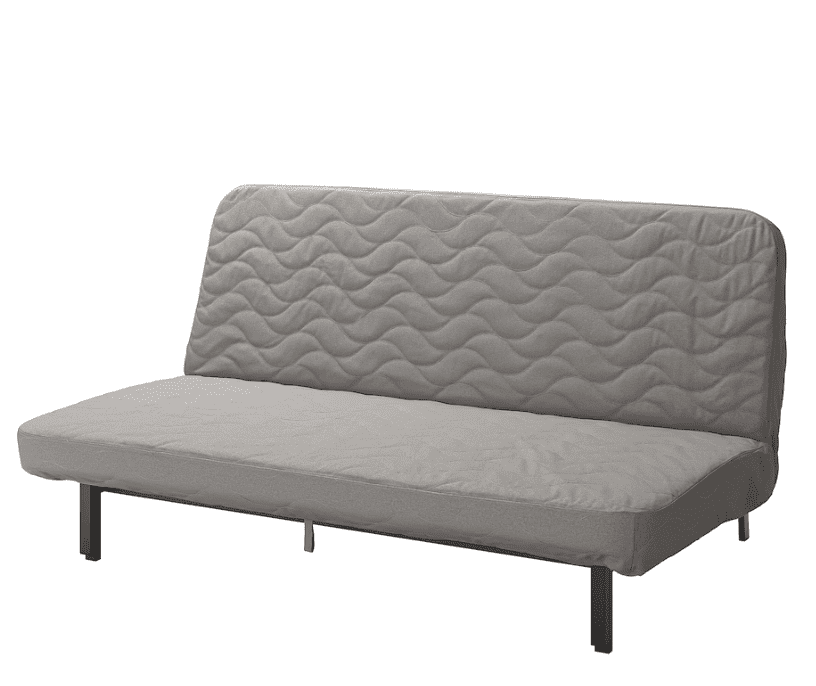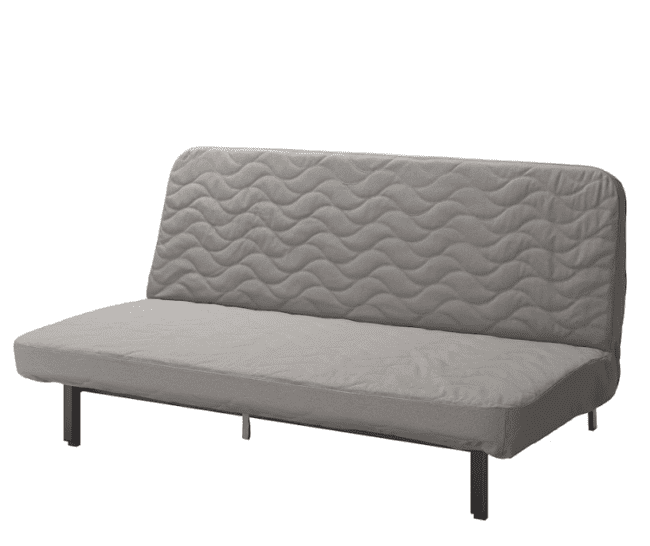 Hanging Storage
For maximizing storage space by taking advantage of the space on the back of doors, this Nordrana hanging storage unit is perfect for that.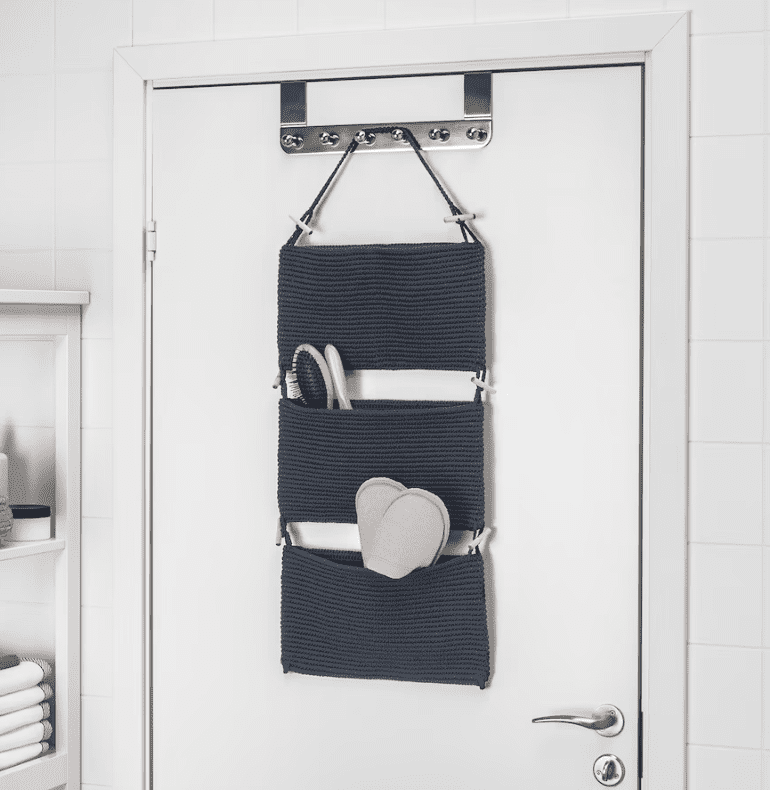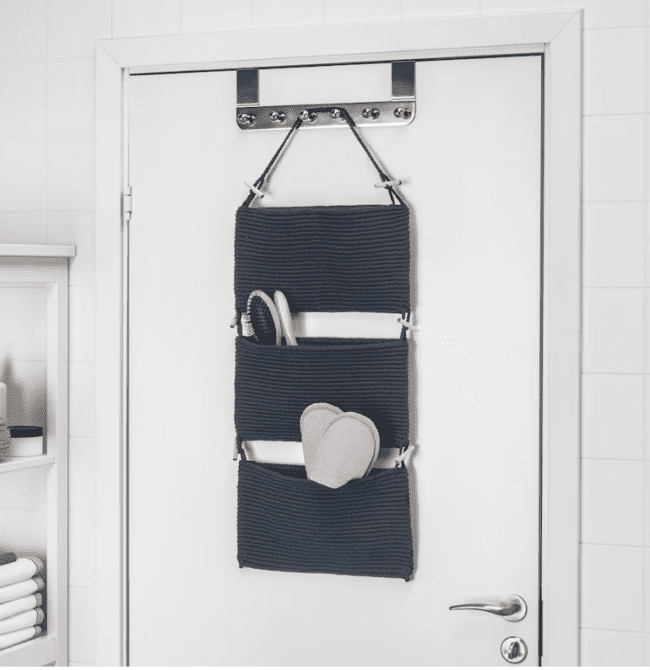 Work Lamp
IKEA has some wonderful inexpensive work lamps, and this Tertial work lamp with LED bulb is no exception. It is a perfect desk/work lamp for college rooms and dorms.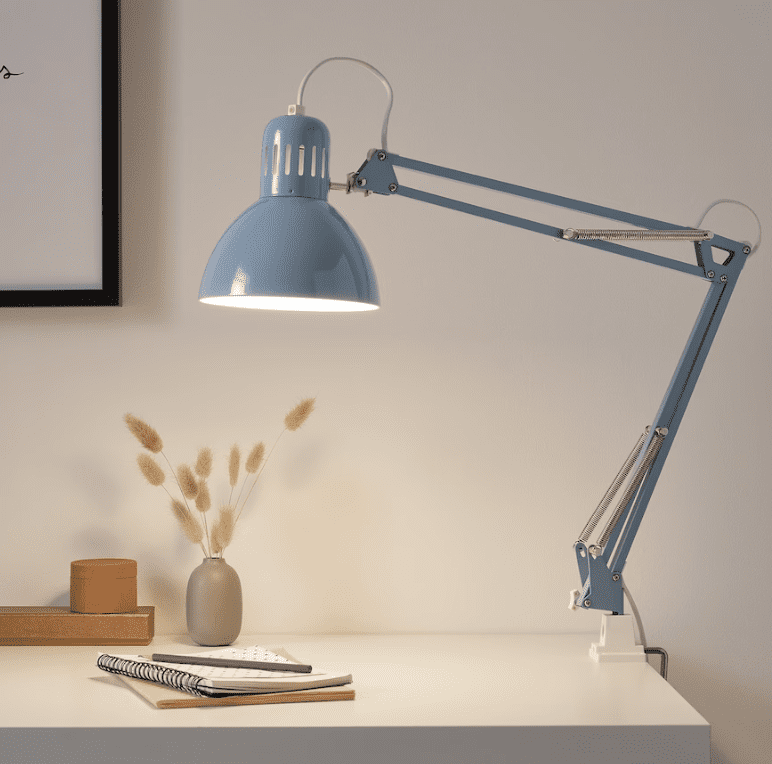 Desk Chair
Another thing that IKEA does really well is desk chairs, especially swivel ones. They are all stylish and inexpensive. The Orfjall swivel chair comes in 4 colors and is so comfortable – thanks to high-quality density foam on the back and seat. It also has a brake mechanism too.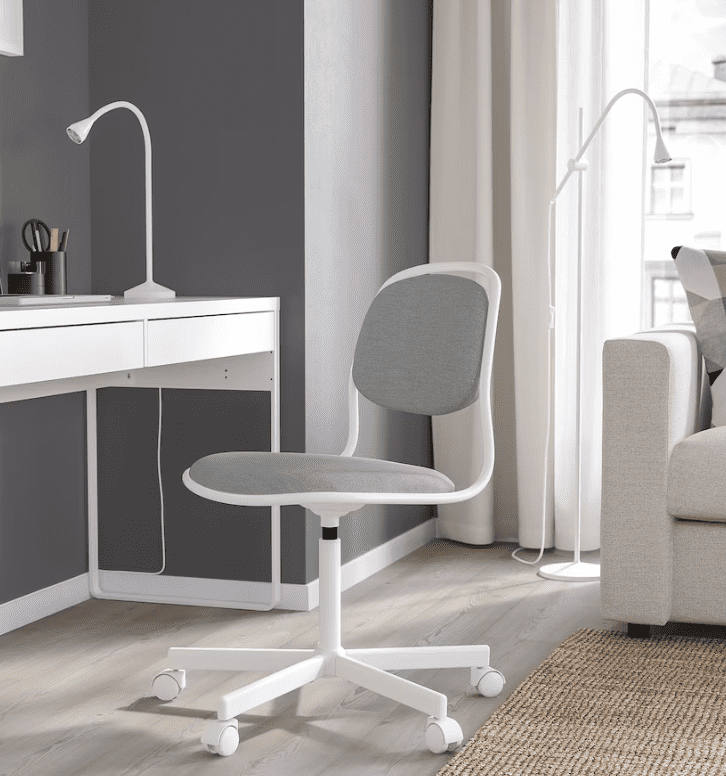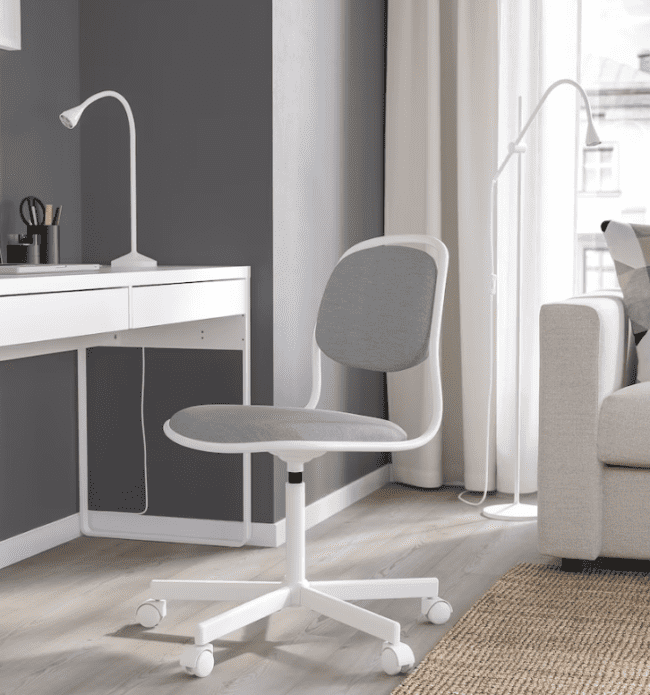 Chest of Drawers
A chest of drawers is a must, but they can run pretty expensive. But the. IKEA Rast 3 drawer chest not only has ample storage space, it is also so incredibly affordable too. The great thing about this chest of drawers also is that you can keep it the color it comes in – light wood – or you can paint it if you want to too!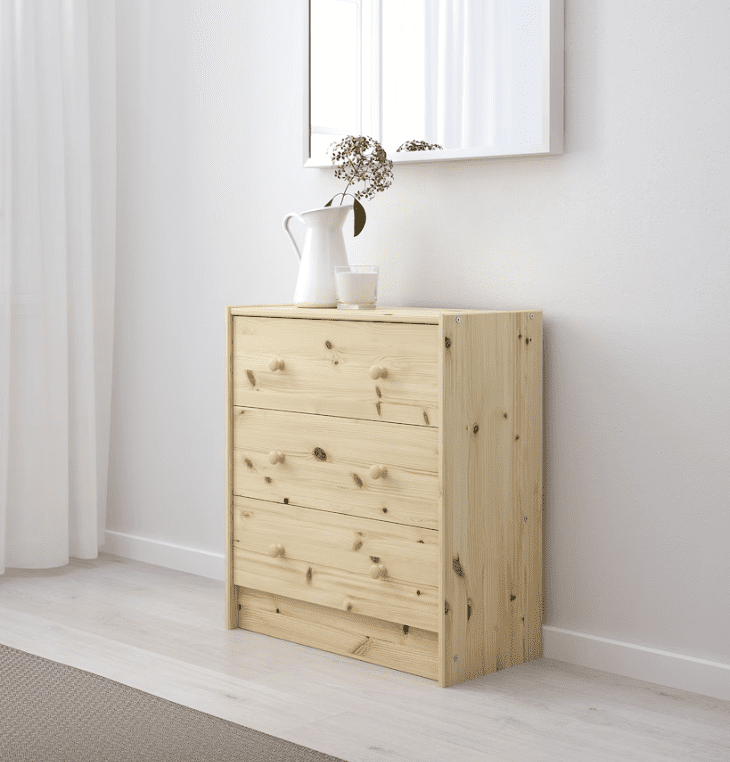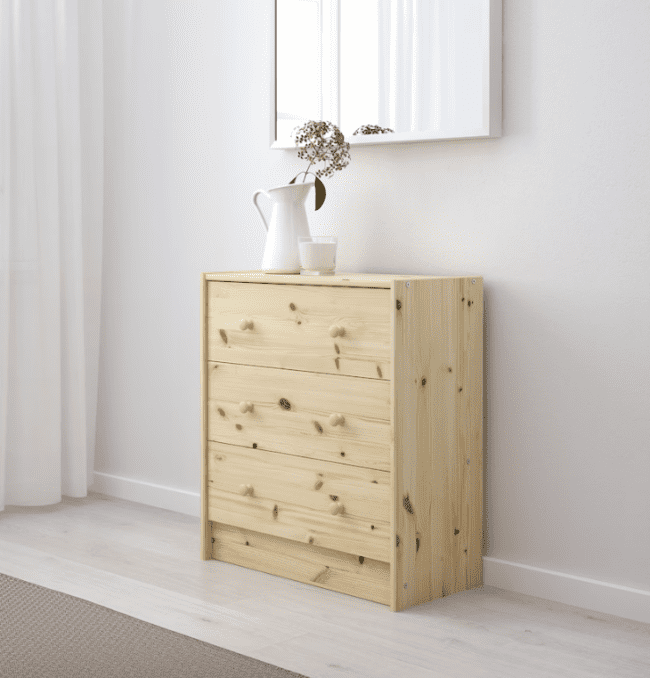 Desk
For an affordable yet stylish desk, the IKEA Micke desk is what you need. It comes in 4 different finishes, including all white, black and red, all black, and white and black too. It has 2 great drawers for storage, as well as a handy storage cabinet too.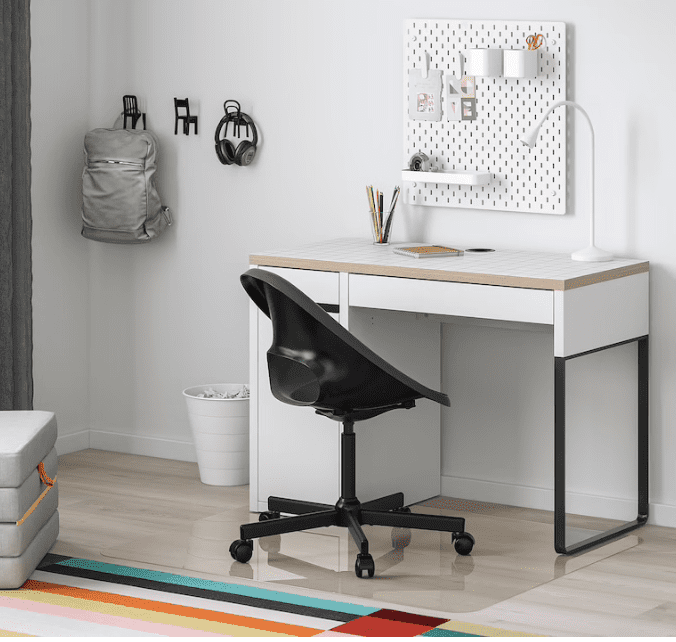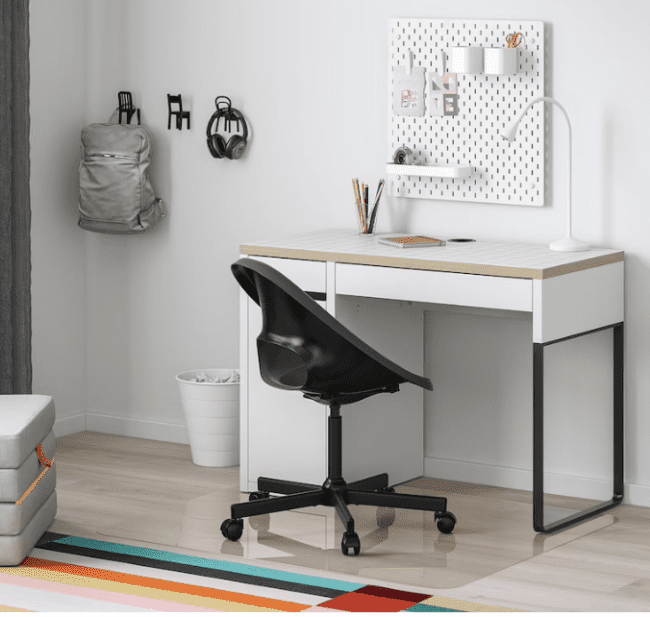 Wireless Charger
You may not realize just how many great and affordable electronic items IKEA sells. One of which is wireless chargers. This Nordmarke wireless charger is inexpensive and great looking, and is powerful too.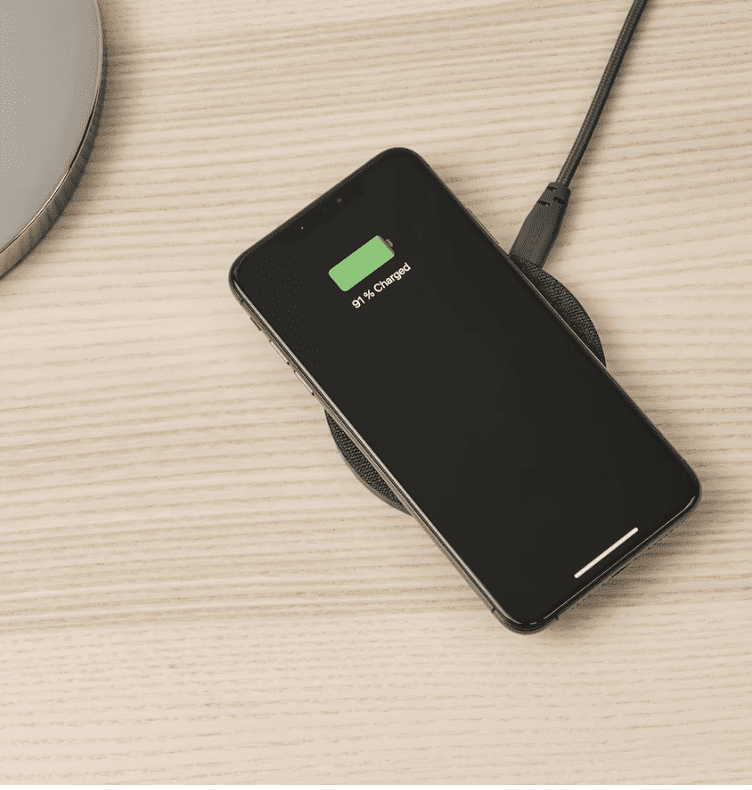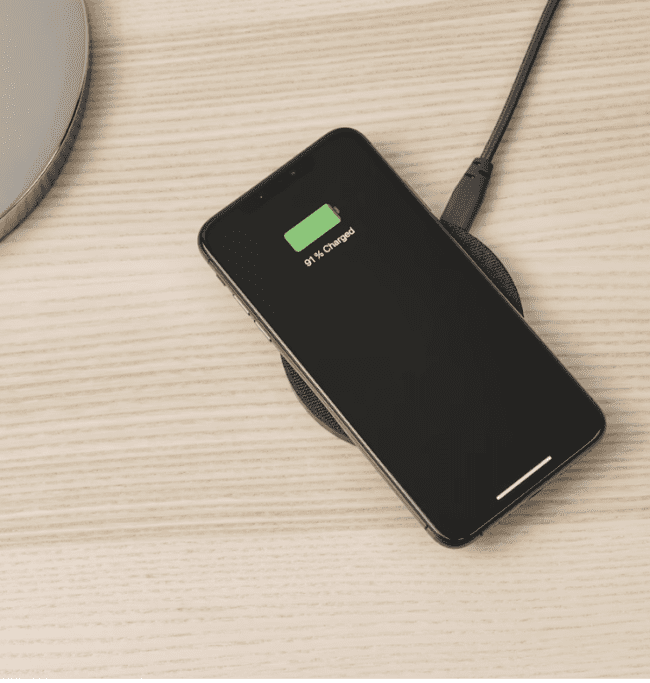 Padlock
For keeping your stuff safe, the Elloven padlock comes in both white and black and is incredibly affordable too.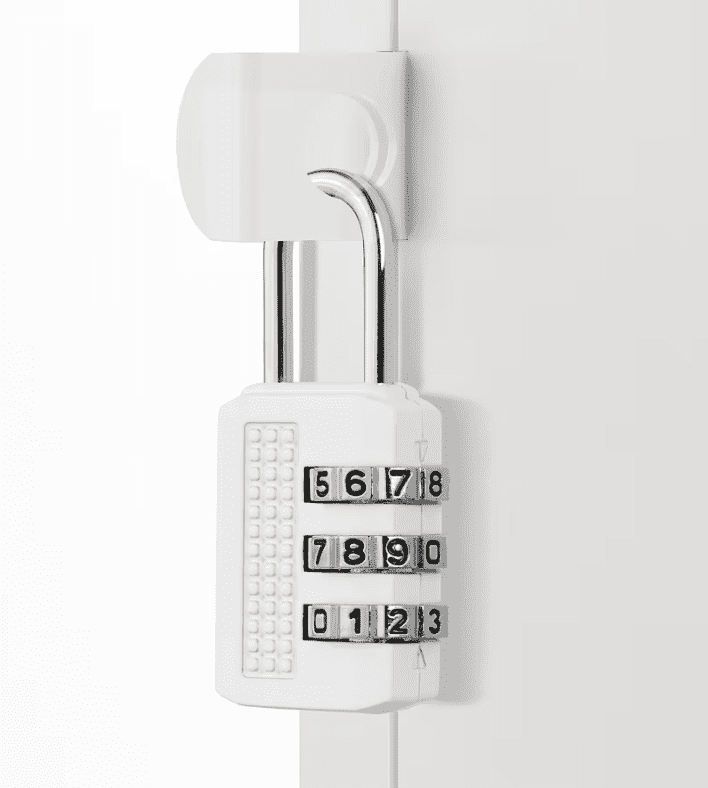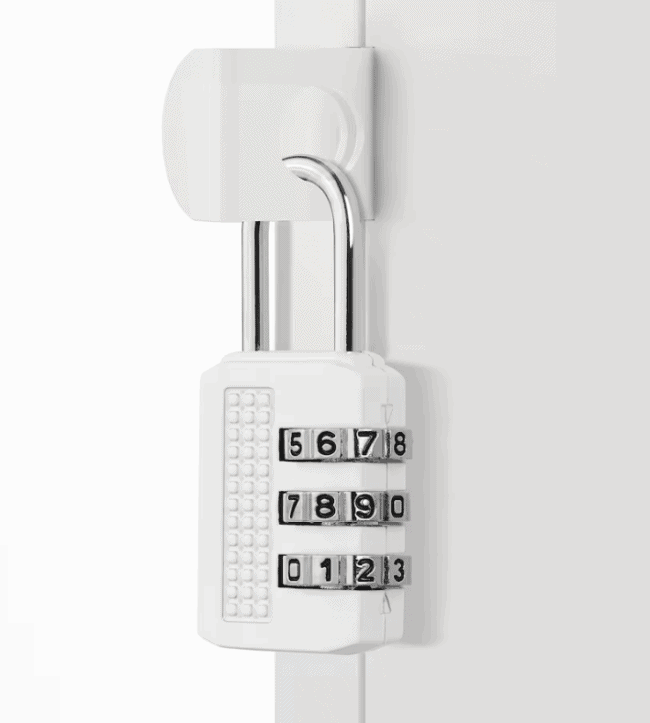 Shoe Rack
These Grejig shoe racks are inexpensive, and you can buy as many as you need and stack them on top of each other to create ample space for shoes and boots.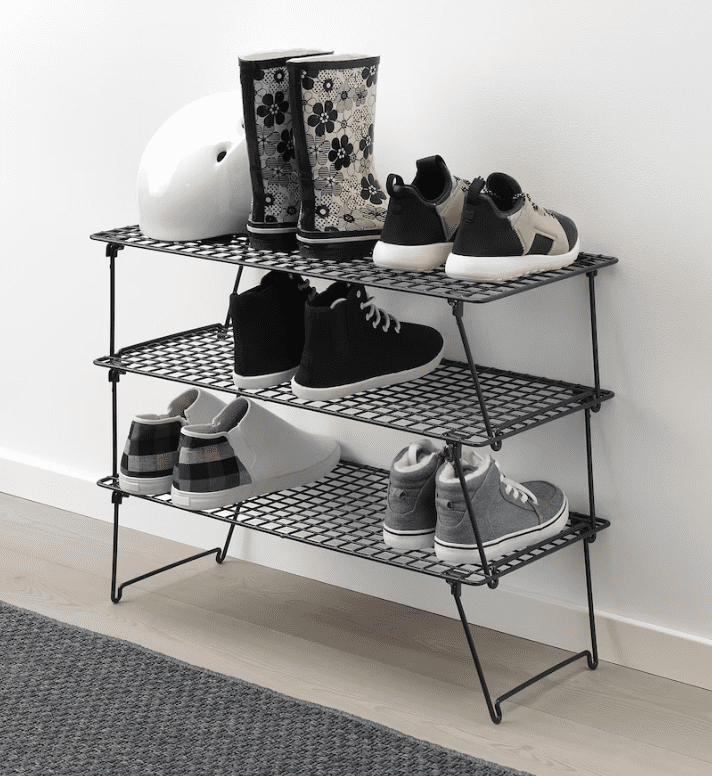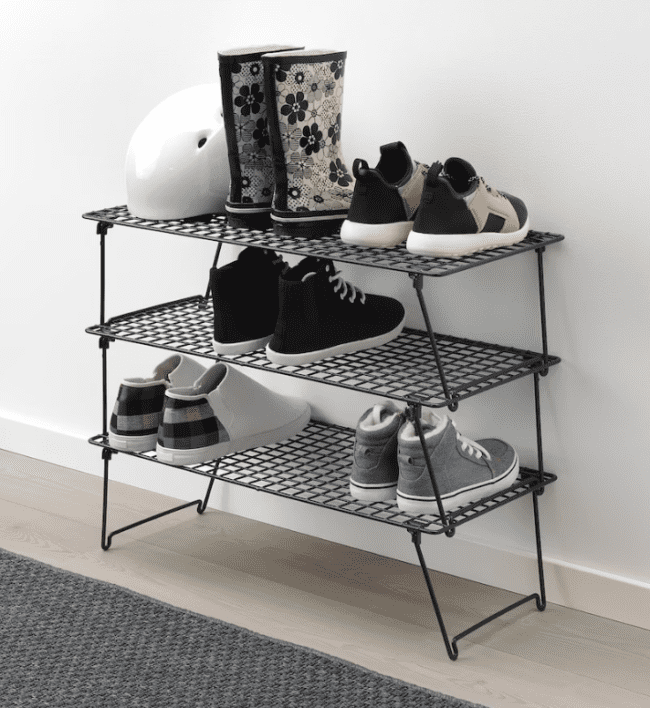 Mirror with Built in Light
This Kaitum mirror has a built-in light which is perfect for getting ready every day. It is small enough to carry around to the bathroom, or sit on a desktop.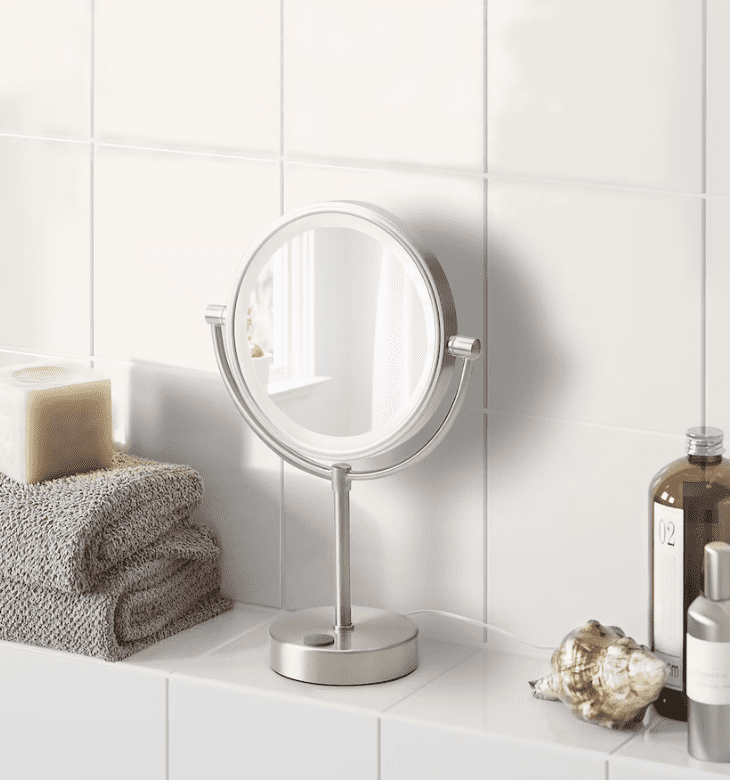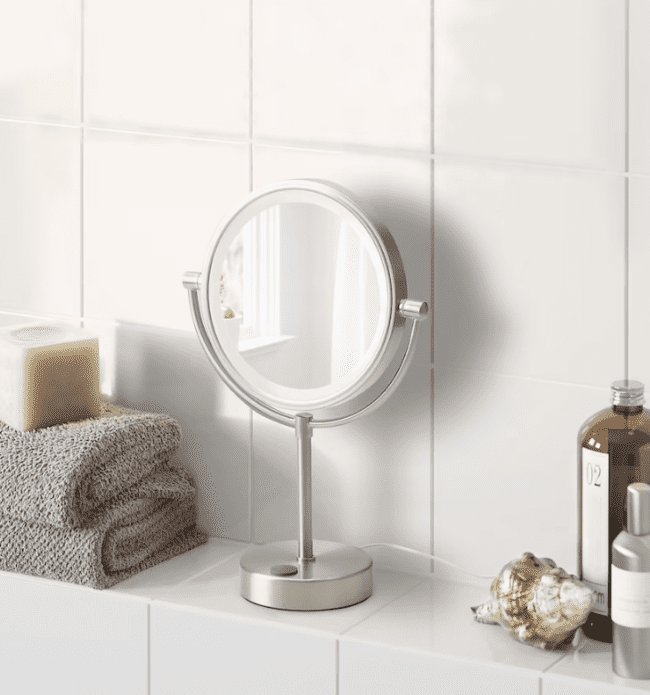 IKEA has some affordable stylish items for college and dorm room needs. See our 21 picks here for must-have items