The Most Adorable Paint Colors for your Bedroom
If you are redecorating your bedroom walls these are some of the most adorable paint color options there are!
If you are thinking of re-painting your bedroom the good news is that you have so many color choices to choose from.
However, the bad news is – you have so many color choices to choose from!
So how do you pick an amazing color for your bedroom walls, that you can live with for a while and won't regret?
Listed here are some of the most adorable paint colors that work so well on bedroom walls.
Depending on the look you are going for, the feeling you are trying to achieve, and your bedroom itself, there is a paint color that is perfect for you!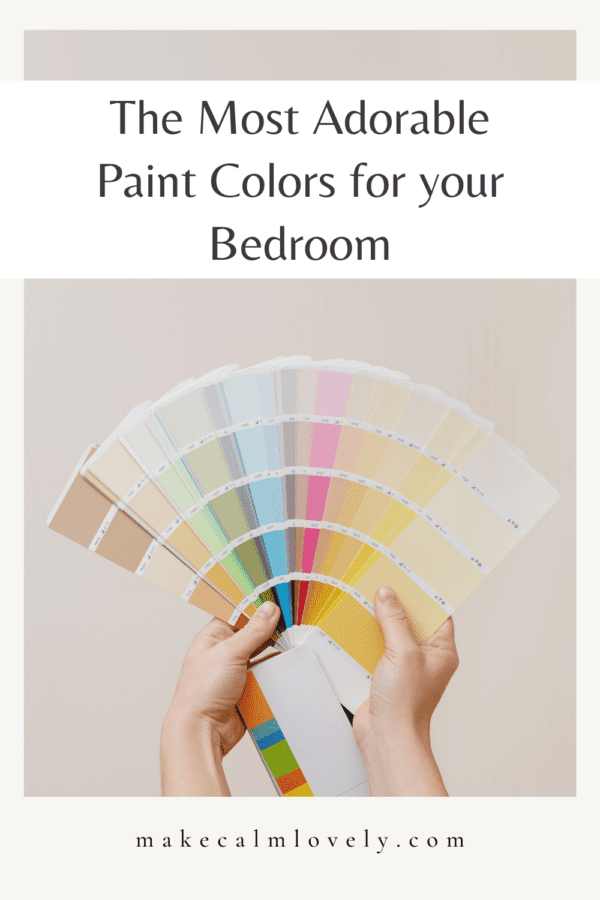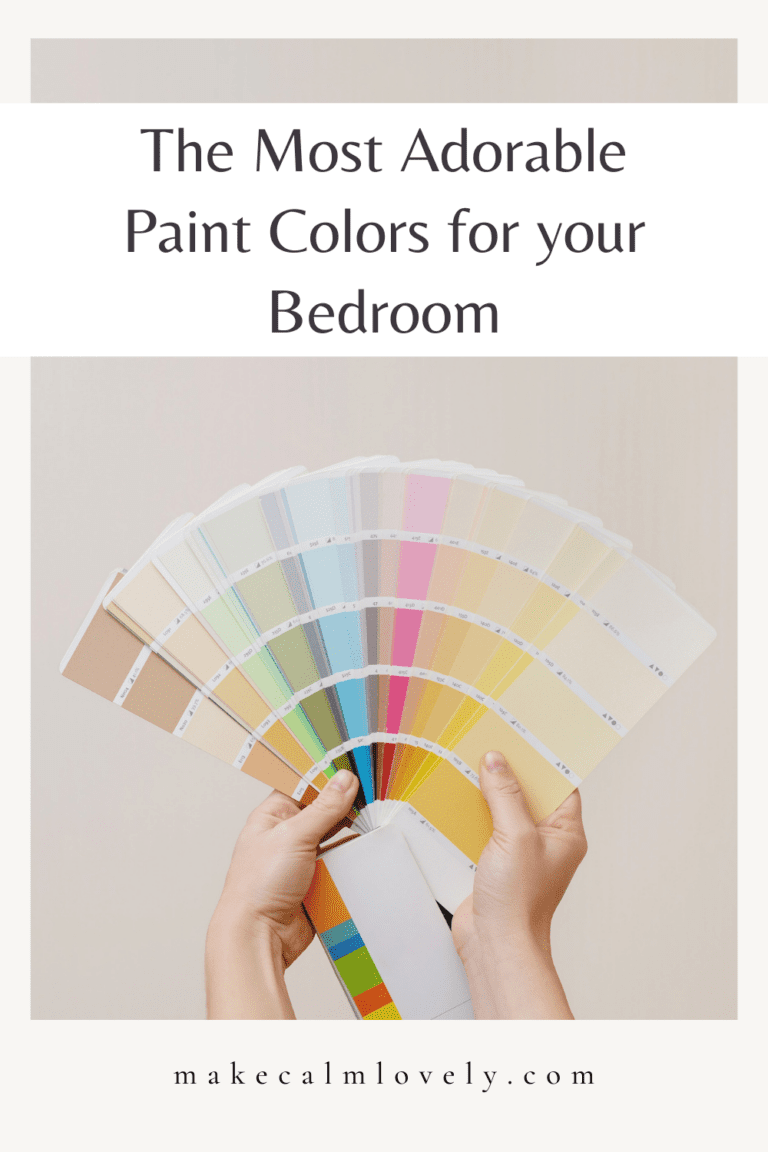 What to Look for in Bedroom Paint Colors
Your bedroom is the room you sleep in, therefore it needs to be calming and tranquil as much as possible.
Calming colors are usually paler colors, especially blues, greens, and whites. But that doesn't mean that you cannot consider bolder colors, as long as you choose the right colors.
A bolder color such as black or red can actually make the bedroom feel comforting and cocoon like. It creates a feeling of snuggling down for the night.
Take a look at the recommended color choices below. There is a color here that is right for you and your bedroom!
How to Select a Bedroom Paint Color
Consider the room itself first. Is it a bright room that gets lots of light, or is a darker room that has less light?
How big is the room? Is it large with lots of wall space, or a smaller room?
Brightness and size are big considerations in choosing a paint color (you don't want to opt for a dark gray for instance in a very small room that doesn't get much light).
Another big consideration is what you like and love. If you love the color blue for instance go for it, just select a shade carefully.
It doesn't matter if a certain color is the trendiest color out there right now – YOU have got to love it.
There are many colors that you just can't go wrong with for a bedroom – these include blues, whites, and greens.
To choose your perfect paint color get paint samples from paint stores and tape them to your walls to see the colors in your own room. Look at the colors in daylight and at night-time too. Try to also view them on different weather days – sunny days, cloudy days, rainy days etc if you have time.
You can also buy tiny pots of paints, or ask your paint store for smaller paint samples, and spot paint these onto your wall (if you are going to repaint these will be covered up so don't worry about that!)
You can narrow down your choices to just a few, then make your selection.
Related: How to Choose the Most Perfect Paint Color for your Front Door
These are the Most Adorable Paint Colors for a Bedroom
Calming Blue
Blue paint colors can come in a full range of shades – from whisper pale through to bold and statement-making.
But a calming tranquil blue for your bedroom is perfect for creating a sense of calm and relaxation.
The color blue itself is said to invoke peace, tranquility, calm, spirituality, and thoughtfulness.
For a bedroom a pale blue may be a better choice than a harder more prominent and deeper blue. You can also warm up blue walls with many colors, including yellow, red, and pink.
If your bedroom does not get a lot of natural light, be careful when picking the shade. A blue that is too gray will make a naturally darker bedroom darker.
With blue walls you can also easily choose a wide range of furniture colors. Dark woods look good against blue, as do whites and many other colors.
This perfect Sky Blue from Lick paints is great for a bedroom. You can see from the photo below the sense of peace and calm that it invokes.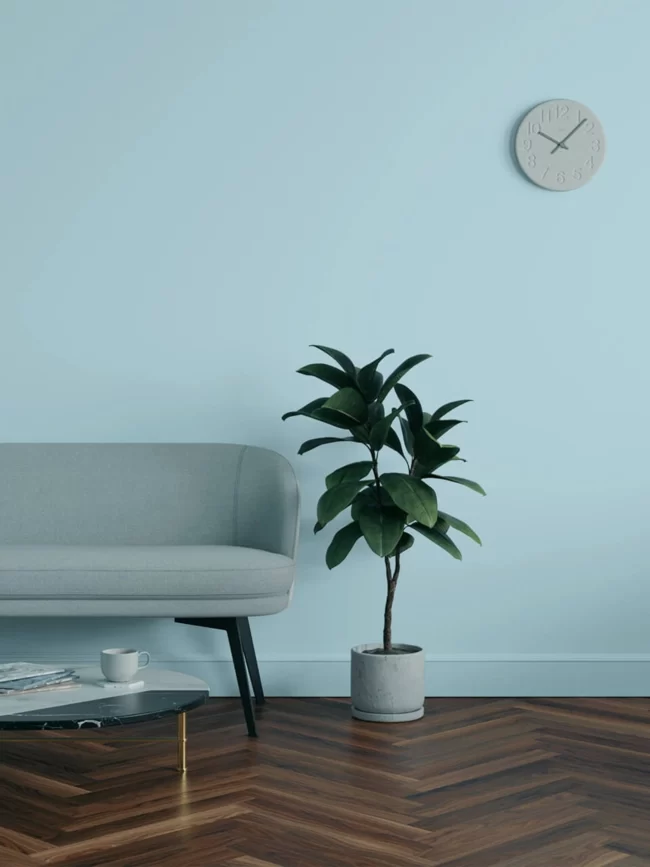 Beautiful Green
Green is the color that represents nature, so in a bedroom it can really be a calming and peaceful wall color.
However you need to choose the shade of green that works well with your bedroom and decor.
A very dark green might just be too much. Darker green also has an air of 'stuffiness' about it too, as it is the color most used in places such as libraries and more masculine-type establishments.
Try to choose a paler green. A pale green in a bedroom is not harsh, and can create a feeling of warmth and relaxation in your bedroom.
This Palest Pistachio paint from Benjamin Moore is a beautiful peaceful and calming green for a bedroom.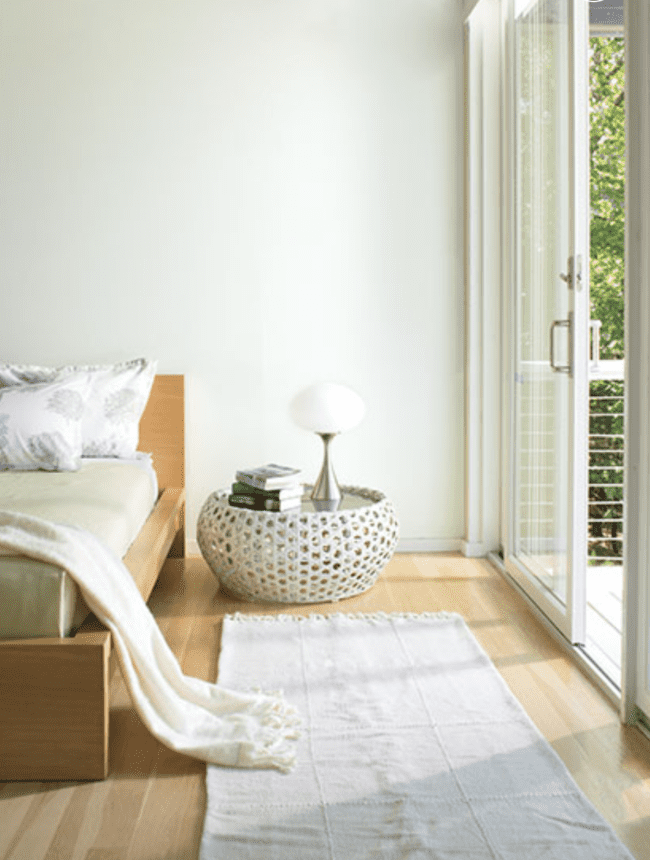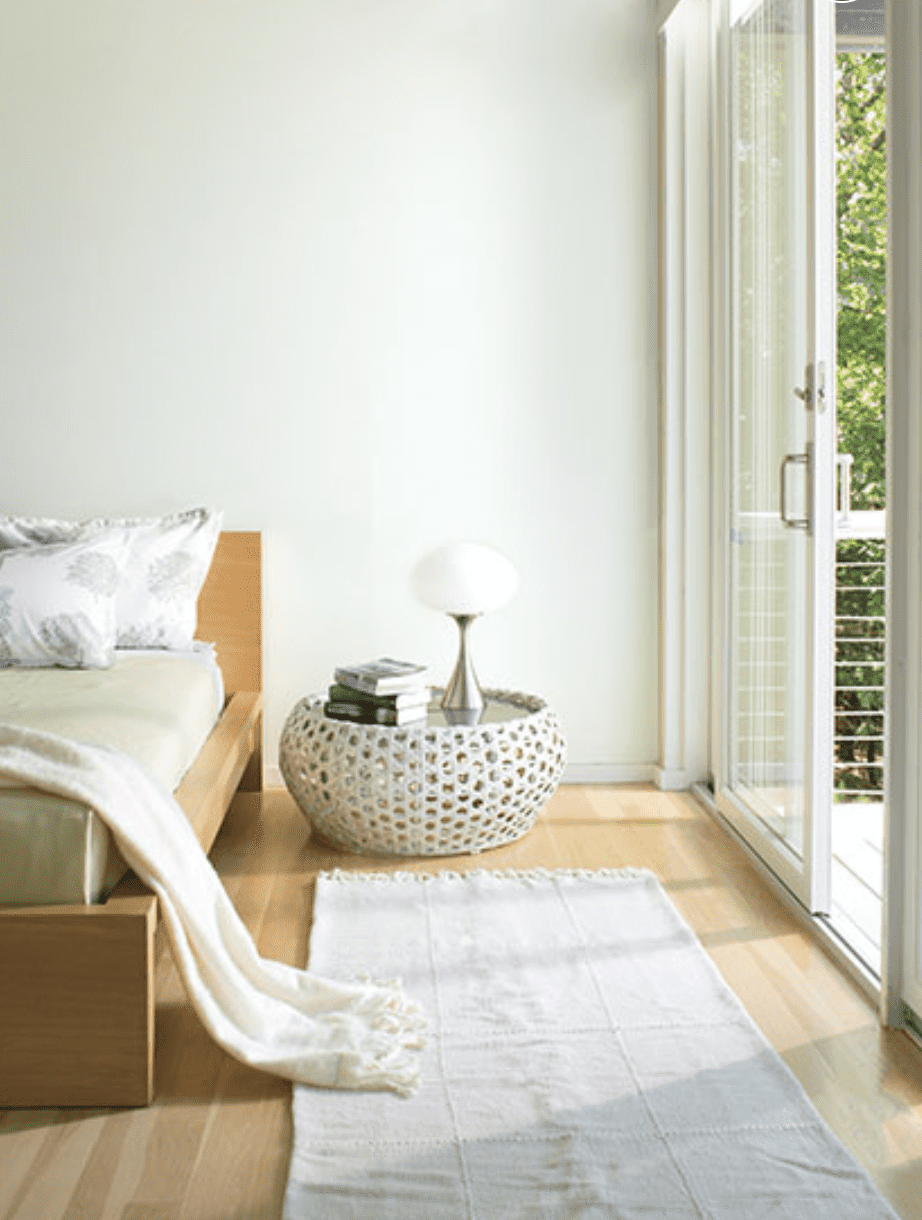 Bright & Cheerful Yellow
Yellow is one of those paint colors that can truly work in just about any room of your home. It is the color of optimism and brightness, and being the color of the sun is the color of warmth and happiness.
Yellow walls can be especially brightening on dull days, and on sunny days they can add to your overall feeling of warmth and happiness.
Yellow also goes well with many other colors too, including greens, pinks, reds, and blues.
This Twinkle Little Star from PPG Paints is a beautiful warm and fun yellow for your bedroom.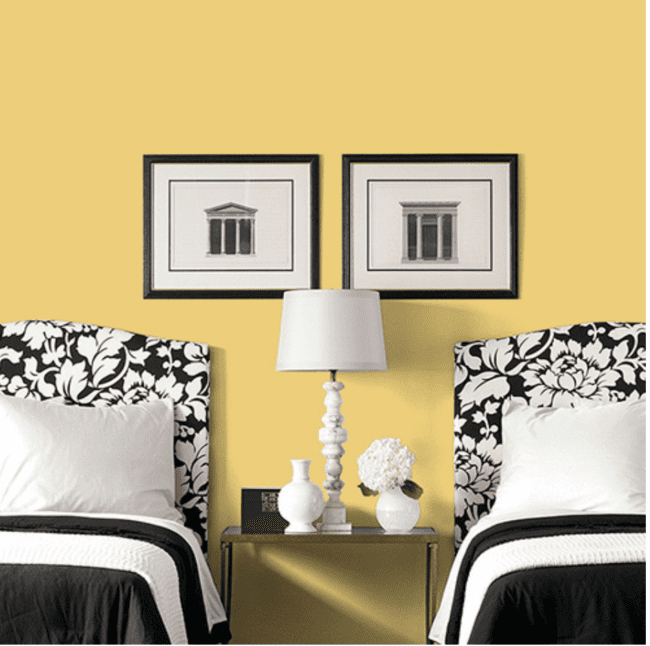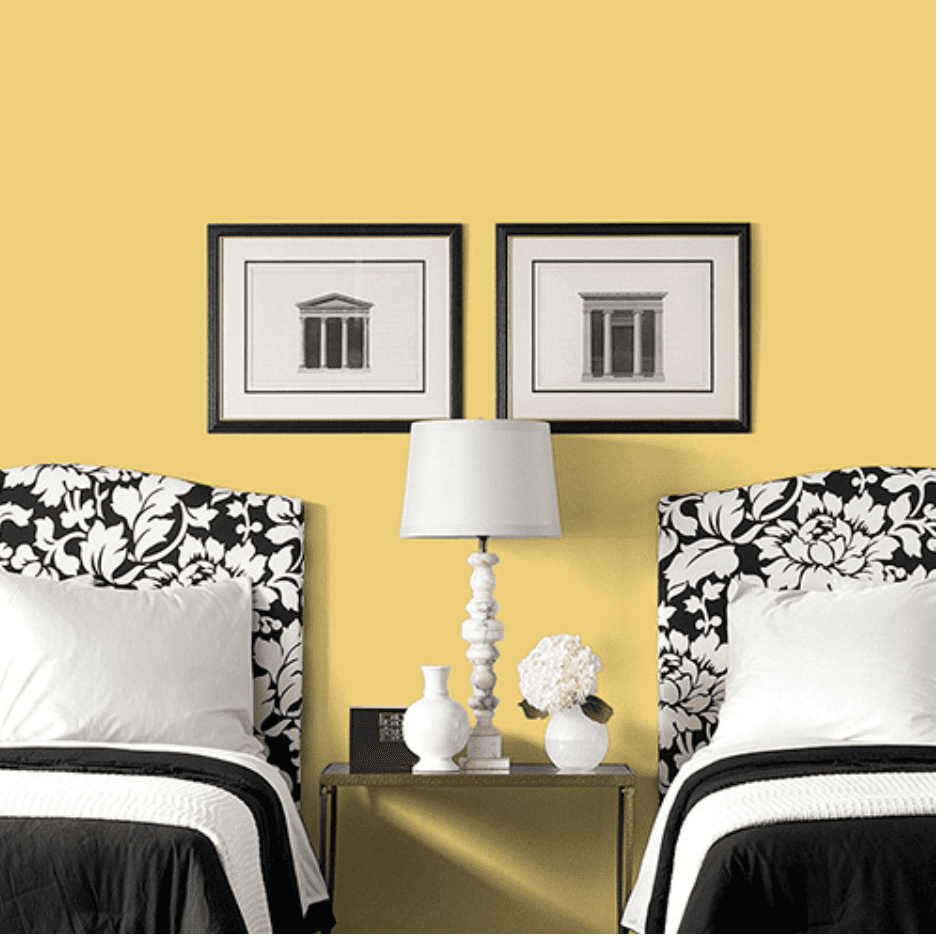 Perfect Pink
Pink walls may seem a bold choice for a bedroom, but pink can work incredibly well in a bedroom.
A beautiful blush pink can be beautiful in any bedroom, and goes so well with all shades of furniture. It can also be paired well with blues and greens too.
Pink gives us the feeling of warmth and comfort. It is a feminine color, but in certain hues it can work very well for a more masculine feel too.
This First Light pink from Benjamin Moore is the perfect pink for a bedroom. It can be paired so easily with other colors too, and works amazingly with white.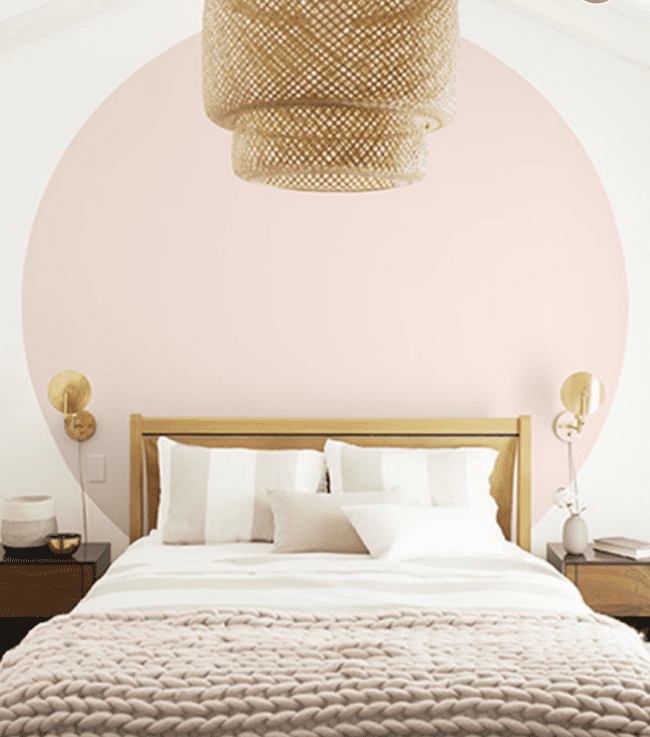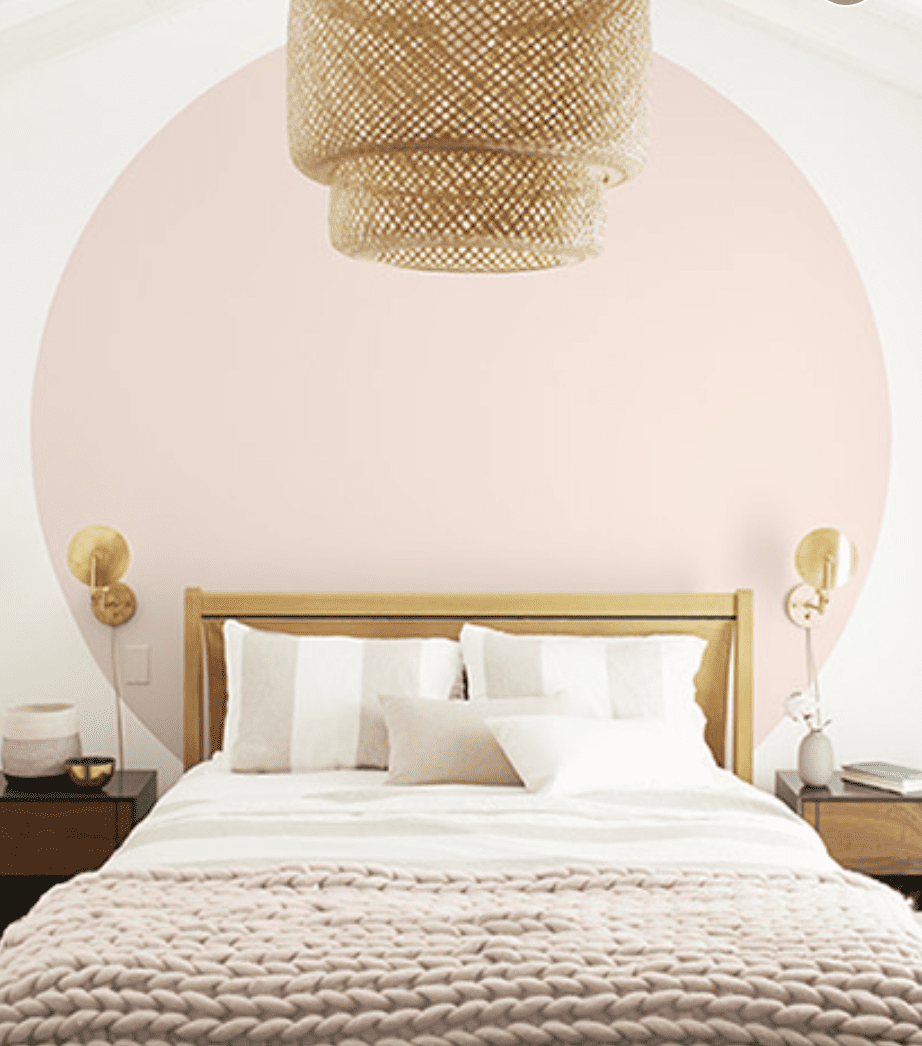 Pure White
White walls are timeless and work in any room, and any decor style. They work especially well with a Scandi, boho, or minimalist room too.
White is an incredibly versatile color for your walls. You can pair it with just about any color on your floor, windows, bed coverings, furniture and more. White is a neutral color that will go with anything.
White walls can be incredibly stylish, as well as calming, comforting, and peaceful. They are a great choice for any room, but especially a bedroom.
Impeccable White by Nippon Paints is a beautiful classic white paint that is great for bedrooms.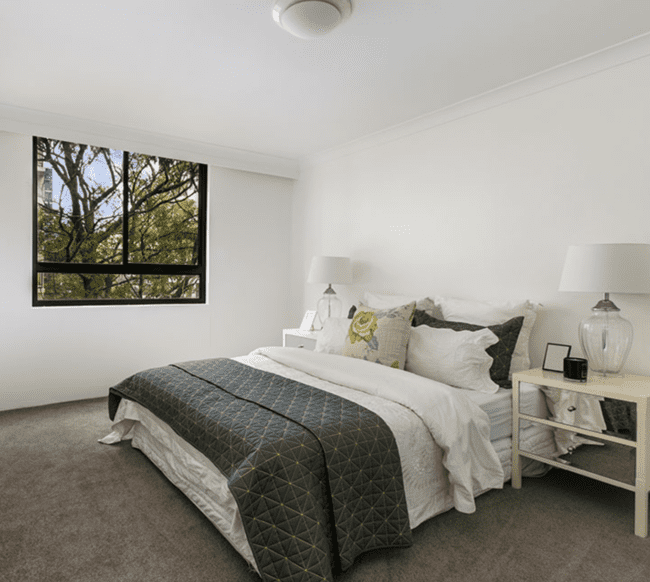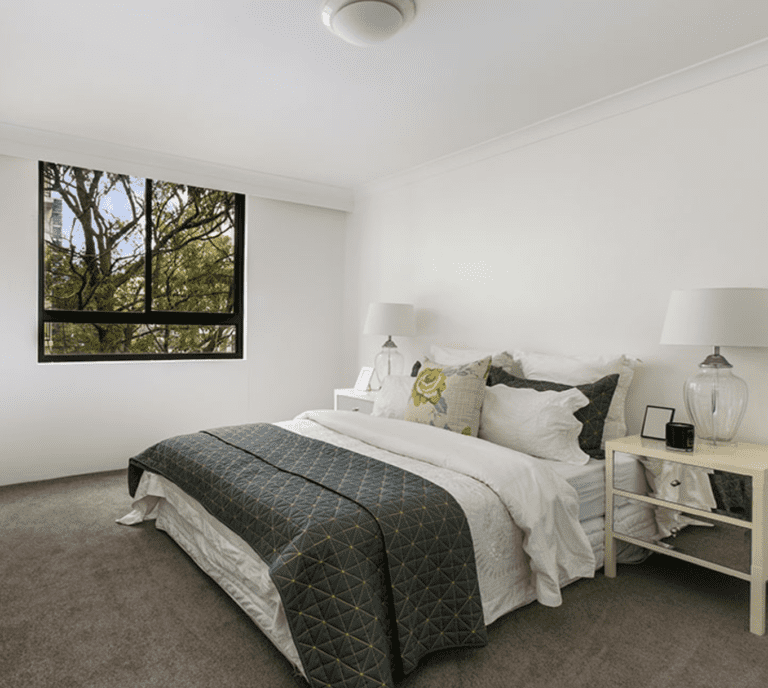 Groovy Gray
Gray, like blue, has a relaxing and calming feel, and is especially good in bedrooms therefore.
Gray walls can be very dramatic or soothing in a bedroom. A darker gray can add substance and bold color. A paler gray is more relaxing and tranquil.
A room that gets a lot of light, and a room that doesn't get much light can both benefit from gray walls, especially a pale gray.
For a darker gray, this Cyberspace paint from Sherwin Williams is beautiful for a bedroom.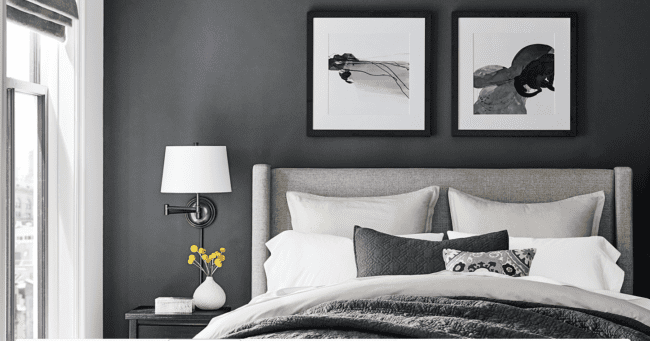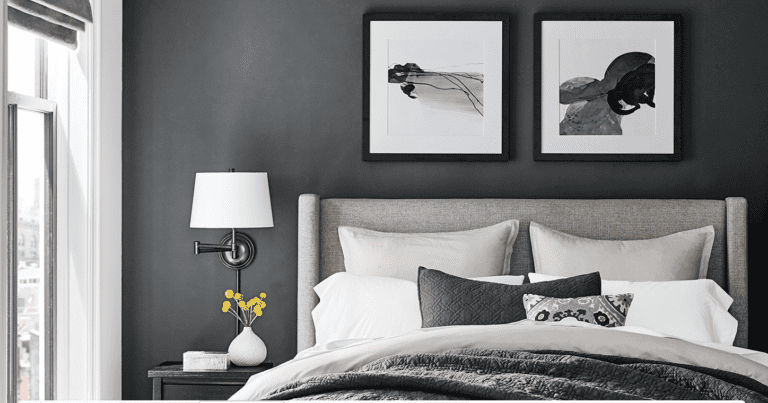 This pale gray Fog from Glidden paints is a beautiful pale gray.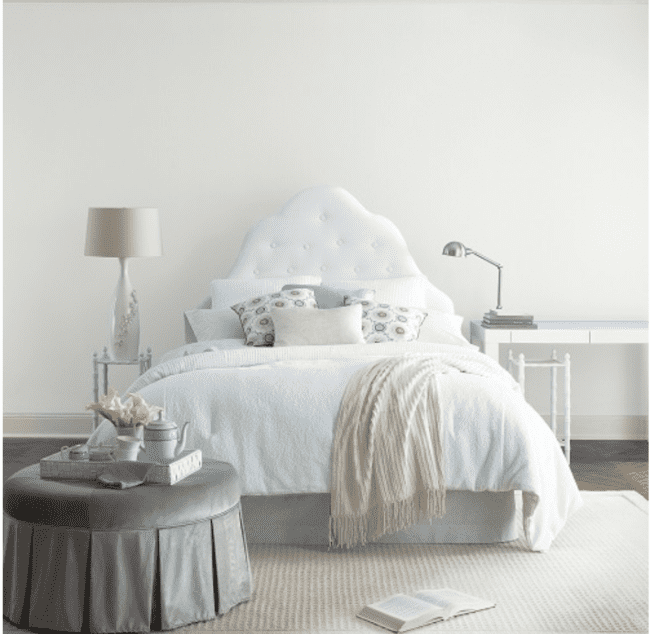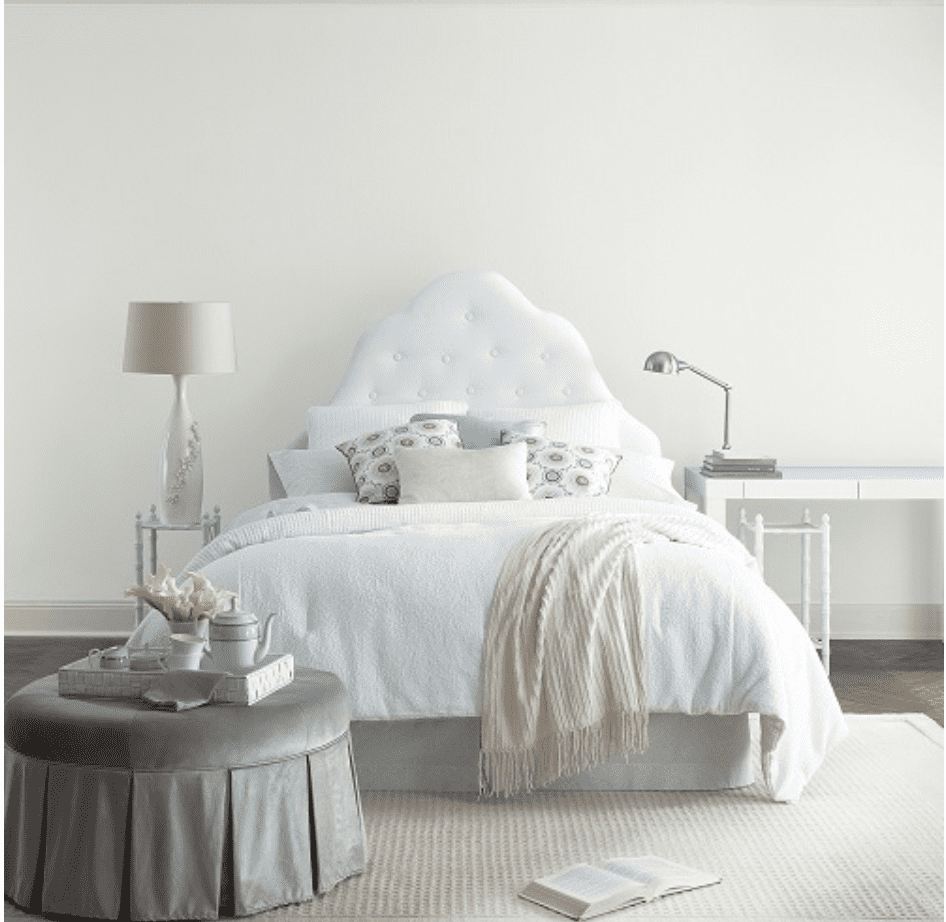 Dramatic Black
Now black walls are a very bold statement for a bedroom! Black is actually known for releasing positive energy, although you may think otherwise when contemplating black!
Black walls don't have to make a room feel smaller and closed in. They can add a cocoon-like feel to a room, and promote more deeper and restful sleep, especially if you really like a dark bedroom at night.
You can pair black walls with other bold colors, such as beautiful terracottas and peaches.
This Starless Sky paint from Glidden is the perfect black for a bedroom.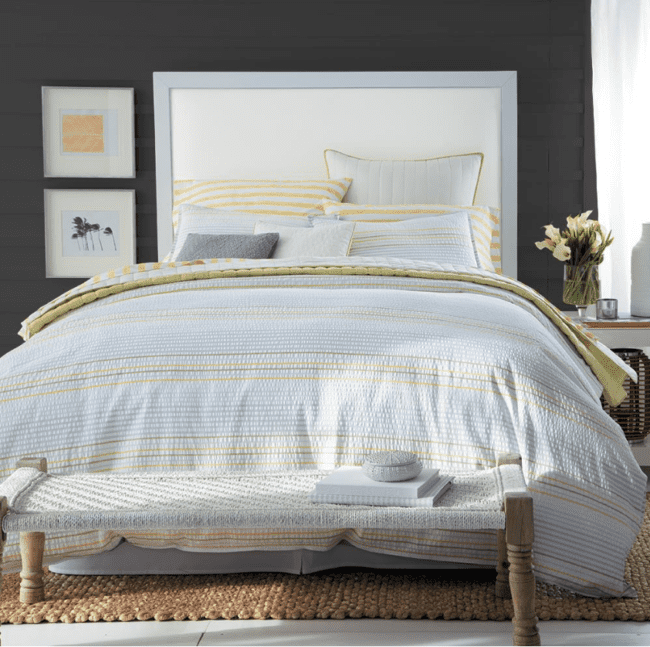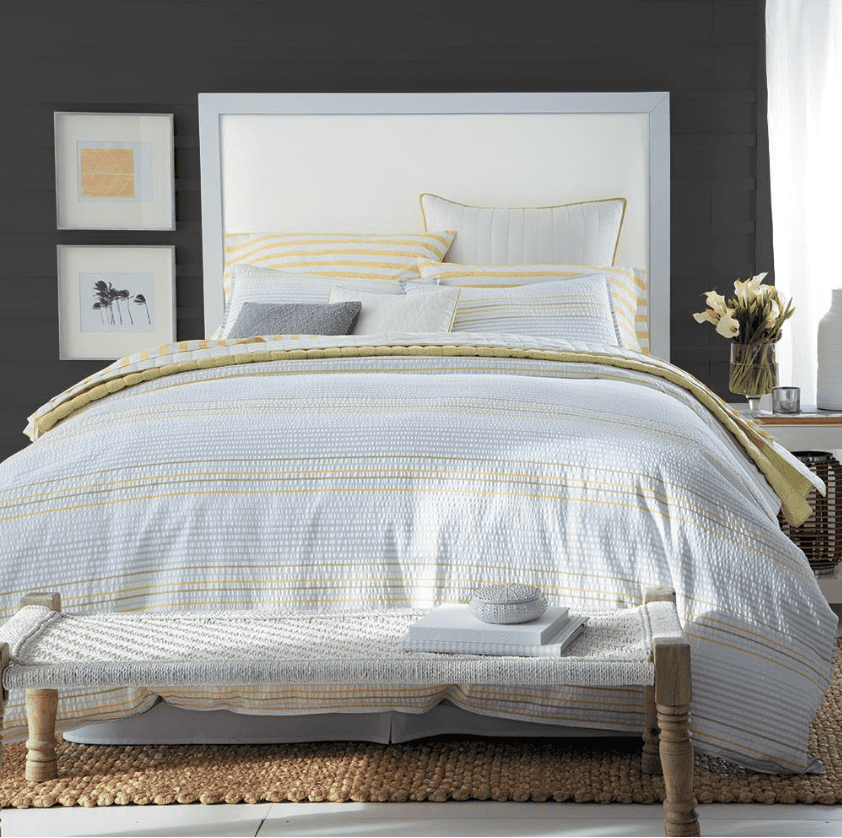 On Trend Terracotta
Terracotta shades can be beautiful in a bedroom. They give a lovely warm and cosy feeling to a room, and they are very on trend right now.
Terracotta can be paired also with other colors, and it is a great color for both light and dark bedrooms.
This Faded Terracotta from Farrow and Ball is a beautiful shade that has warmth, style and coziness too!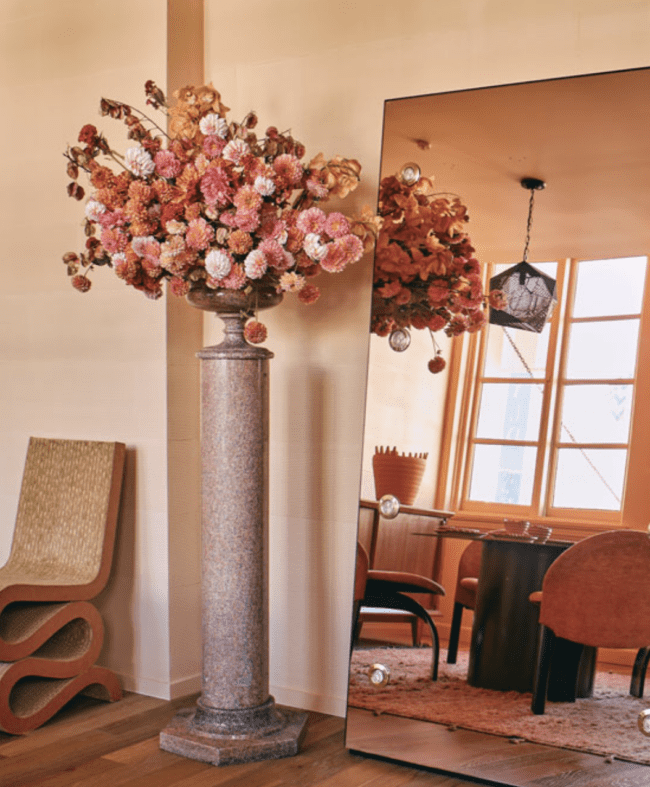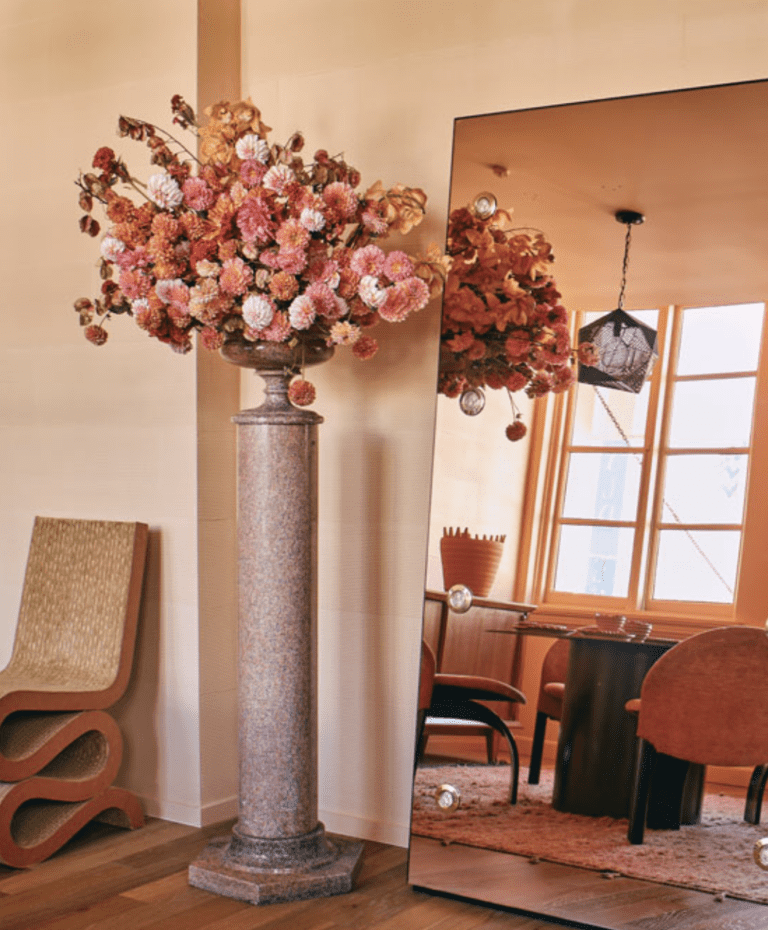 Seductive Red
Red is another very bold statement for bedroom walls! But red is actually a very warming color, and can induce a feeling of comfort and cosiness.
Red is known as a prosperous and lucky color! It is also the color of passion and seduction, so in a bedroom this can work very well!
Red probably works better in bedrooms that get a lot of natural light, but if you are set on red walls for your bedroom that lacks light, just choose a shade and hue that really works for you.
This Preference Red by Farrow and Ball is a beautiful cosy and cocooning red for a bedroom.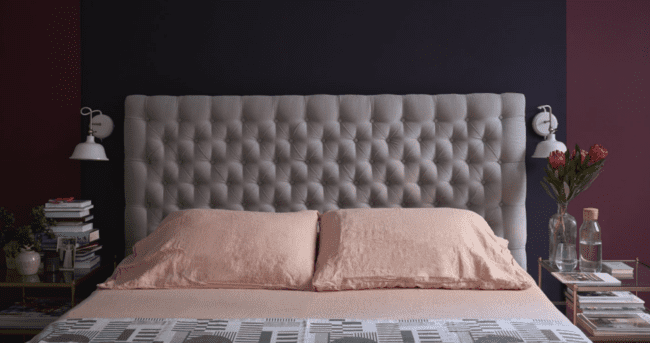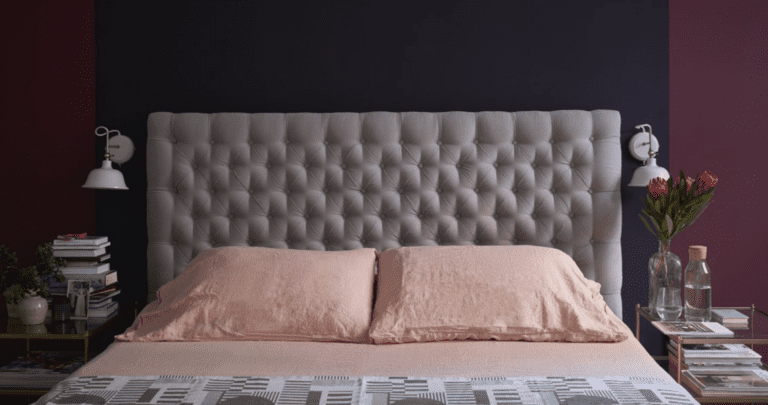 Choosing a paint color for your bedroom can be difficult with all the color options out there, especially when you want to ensure you make the right choice. But you really can't go wrong with these adorable colors!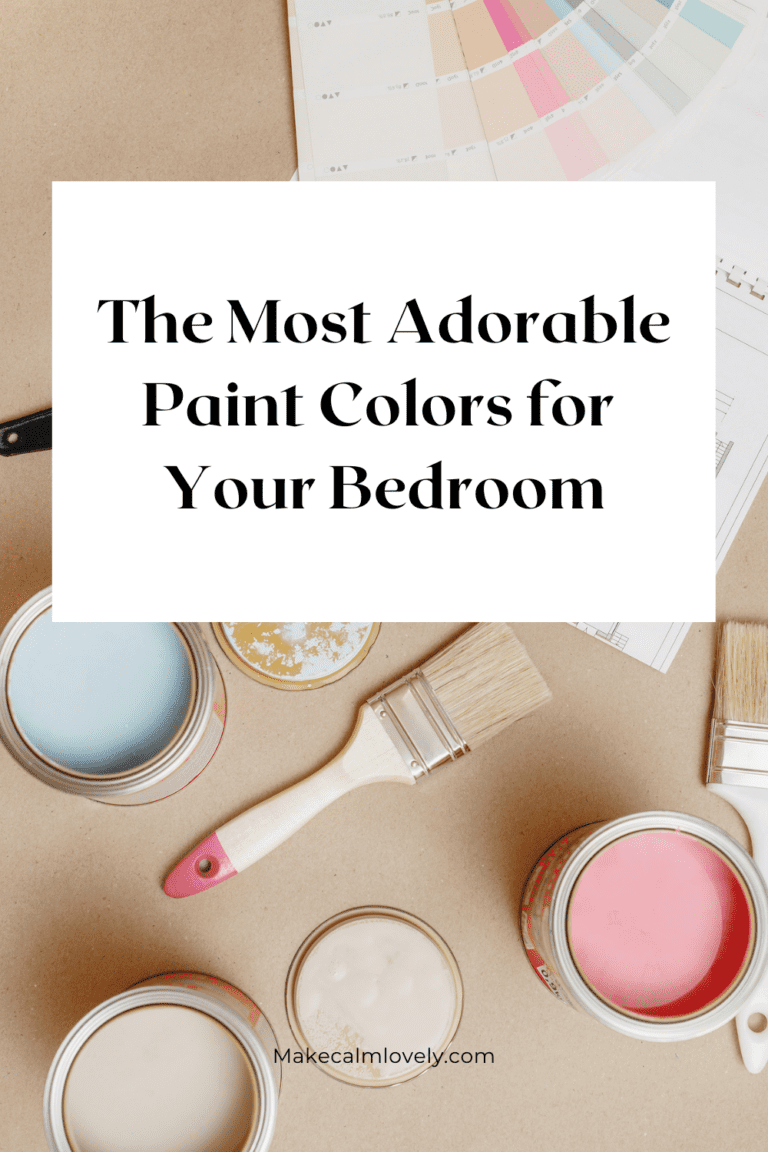 If you are redecorating your bedroom walls these are some of the most adorable paint color options there are!