How Creative Hobbies can Improve your Mental Health
There are so many reasons to craft and create things. But a big plus of crafting is that it helps to improve your mental health. Find out here how creative hobbies can really improve your mental health!
In a world that is full of constant hustle and bustle, finding moments of peace and tranquility is essential for our mental well-being.
One surprisingly effective way to achieve this is through crafting. Engaging in creative activities isn't just about making something beautiful; it's about nurturing your mental health in ways that may surprise you.
I can't remember a time when I didn't craft in some way. As a child I was taught to knit very early on – my mother was a knitter, she was taught by her mother who was a knitter, who was taught by her mother who was a knitter – going way back!
Creating things just seemed natural to me. I would watch my mother knitting and making all kinds of things – and it seemed to me from a young age that crafting was an essential part of life!
As I grew up I was constantly on the look-out for new crafts and DIY projects to do – hence this blog! I wanted to turn my love of all things craft into something I could share with others!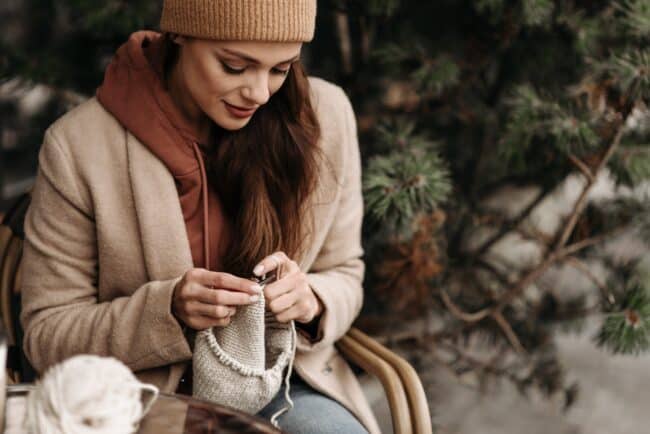 The Therapeutic Power of Crafting
Crafting, whether it is knitting, painting, woodworking, or any other creative pursuit, offers a unique form of therapy. Here's why:
1. Stress Relief
Crafting serves as a potent stress buster. The focus required to knit a scarf or paint a canvas redirects your attention away from your daily worries, promoting relaxation and reducing stress levels.
2. Mindfulness and Presence
Crafting encourages mindfulness by immersing you fully in the present moment. The repetitive nature of many crafts, such as stitching or carving, can induce a meditative state, fostering calmness and mental clarity.
3. Boosting Self-Esteem
When you complete a craft project, no matter how small, it instills a sense of accomplishment and pride. This achievement contributes positively to your self-esteem and confidence.
4. Creative Expression
Crafting provides a channel for your self-expression and creativity, allowing individuals to explore emotions and thoughts through their chosen medium. This act of expression can be deeply therapeutic.
Related:
Crochet for Beginners: Everything you Need to Know!
Why you Should Start Crafting with a Cricut Machine
How to Start your own Craft Business: A Step by Step Guide
Crafts you can start today with no Experience or Skills Needed

The Science Behind Crafting and Mental Health
Research supports the notion that engaging in creative activities positively impacts mental well-being. Studies have shown that crafting:
Reduces levels of cortisol, the stress hormone.

Increases dopamine production, enhancing mood and motivation.

Stimulates neural pathways, improving cognitive function and preventing cognitive decline.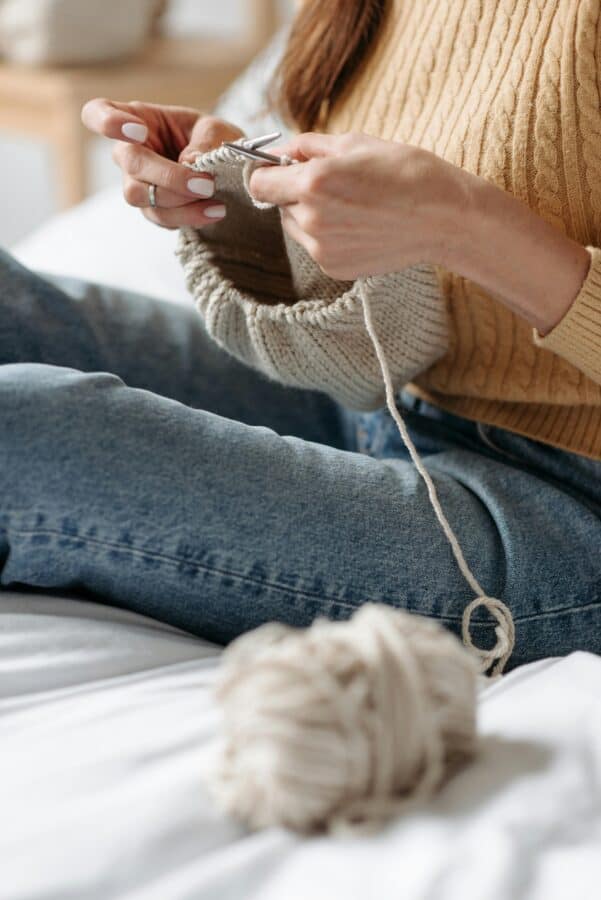 Crafting as a Form of Self-Care
In the realm of self-care, crafting is a valuable tool. Taking time for yourself to engage in a hobby helps in:
Balancing emotions and combating feelings of overwhelm.

Providing a sense of purpose and fulfillment.

Offering a break from screens and the digital world, promoting mental rest.
How to Start Crafting for your Mental Health
For those new to crafting, starting can be intimidating. But here are some tips:
Choose an Accessible Craft: Experiment with various crafts until you find one that resonates with you. Crocheting, drawing, or even simple origami can be great starting points.
Start Small: Begin with simple projects to build confidence and avoid frustration.
Join a Community: Consider joining crafting groups or classes, either in-person or online. Sharing experiences and tips with others can enhance the crafting journey.
Take my FREE Start a New Craft 30 Day Challenge! This is a challenge that you take to learn a brand new craft! The challenge comes complete with access to a DIY and Craft Hub that shows you all kinds of crafts and ideas!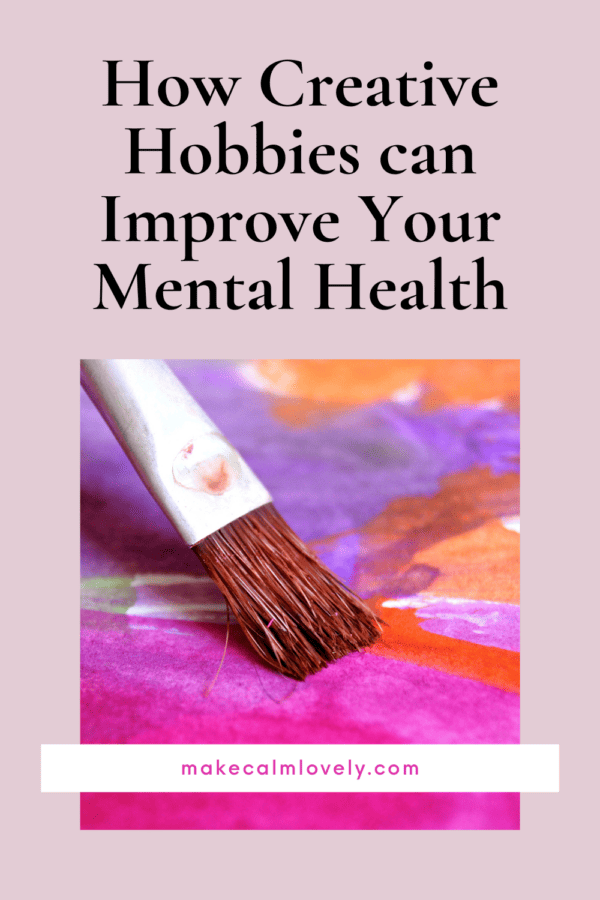 In conclusion, crafting isn't merely about creating tangible objects; it's a powerful means of nurturing mental health. By embracing creative hobbies, we can weave moments of peace, joy, and self-discovery into our lives.
So, pick up those knitting needles, grab a paintbrush, or mold that clay – let your creativity flourish, and watch as your mental well-being blooms alongside your craft.