How to Start Your Own Craft Business: A Step by Step Guide
If you love crafting and making things you might consider starting your own craft business, to sell your creations to others. Here is our step by step guide to doing just that!
For many avid creators, dabbling in arts and crafts often usually starts off as a hobby.
After a few good years of honing your skills, however, you may find yourself becoming pretty adept at your selected crafty pursuits.
In fact, you may find yourself becoming so adept that your friends and family start asking to purchase some of your creations, or even inquiring about you taking on some commissions.
If you feel that your passion could easily become a pathway for entrepreneurship, then this is the read for you!
Today, we'll be taking a deep dive into the process of starting your own crafts business, either by using online store platforms such as Etsy or even by securing your own brick and mortar storefront.
Step 1. Lay a strong foundation for your business
Before you start reaching for the stars, you first need to make sure that the ground beneath your feet is as stable as possible.
Sorting out the foundational logistics of your new business can include making a few important considerations, including:
the securing of

business insurance

,

building relationships with reliable materials suppliers,

setting up postage and handling for your business, and

finding the right setting for your storefront (i.e. an online marketplace platform like Etsy, a vacant storefront, a regular stall at your local crafts markets, etc.)
Let's start with the importance of business insurance. For craftspeople looking to utilise specialized equipment to create products (such as commercial sewing machines or 3D printers), ensuring that these assets are covered in the event of any damage or theft, should really be fundamental to setting up your crafts business.
As this equipment is being used for commercial purposes, investing in basic home and contents insurance is simply unlikely to provide you with the cover you need.
As for building supplier relationships and establishing business postage and handling processes, these logistical factors must also be considered well before you start trading.
Failing to do so can come at the risk of your first orders shipping out egregiously late, which may not inspire customer confidence from the get-go.
And of course, taking the time to decide what kind of business you'd like to operate can also help you map out the rest of your business development plan and set your own entrepreneurial goals.
If you are looking to rent a storefront and sign a commercial lease, however, it stands to reason that other considerations (i.e. rental costs, utilities, staffing, etc.) must be made to ensure that your business maintains its feasibility.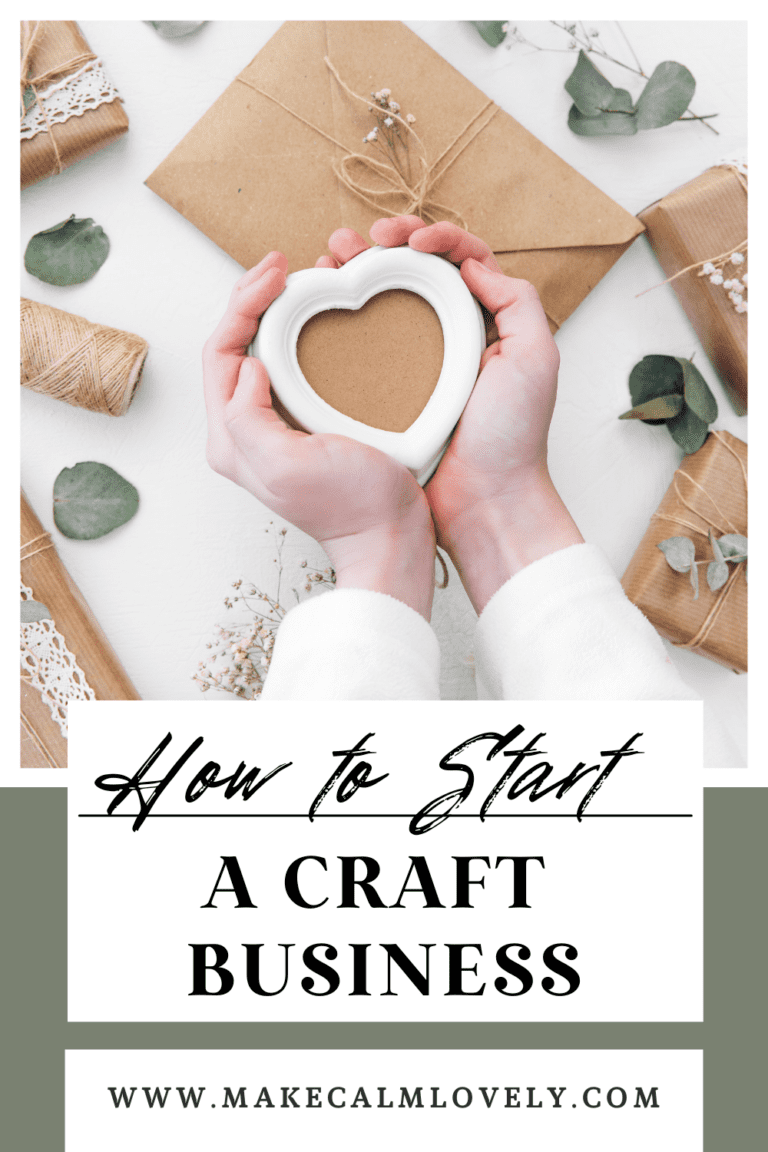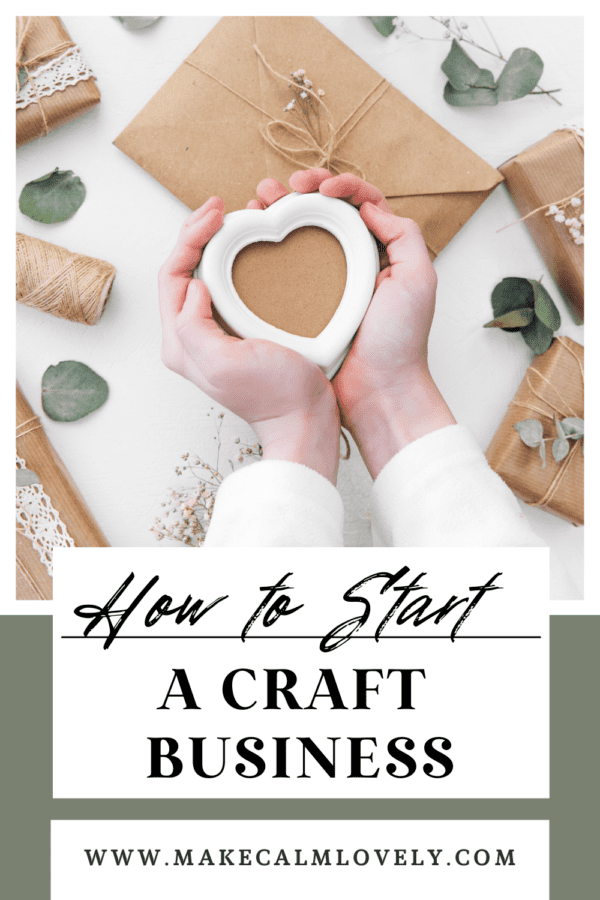 Step 2. Build your brand and find your market niche
Once you've got all the foundational logistics down, it's time to start thinking about the types of products you'd like to stock in your store as well as how you'll want to present yourself and your business offerings to the wider world.
Truth be told, there's a lot more strategy and data involved in building a successful brand than you may think, as the best brands are those that are appealing to their target markets.
This is why conducting market research is also a crucial part of developing any business plan.
Thankfully, with the abundance of other creators operating online, you should have plenty of inspiration and insights into what branding is most appealing to your target demographic.
Simply jump on platforms such as eBay, Etsy, and perhaps even Pinterest to get a good gauge of the aesthetics and colour schemes that you should be aiming to develop for your own business branding.
Identifying your market niche can also help simplify the process of developing your business brand.
For example, although there are plenty of online stores out there that stock hand-knitted items, it's likely that only a portion of them stock particular knitted goods, such as baby clothing.
If you happen to specialize in knitting baby clothing and would ideally like to sell your wares to young parents, then you can factor this into your business branding and come up with a company name that appeals directly to that demographic.
Step 3. Get to crafting!
So you've built your brand and have also been slowly but surely working on the bones of your future storefront.
The next thing to do is start filling up your inventory so that you can launch with a bang.
If you're a particularly avid maker, chances are high that you've already created plenty of inventory throughout the earlier stages of this business development process.
After all, crafting can be the perfect way to set off steam and unwind, and you'd naturally need to unwind after all this business development and strategizing.
Even if you have been crafting on autopilot, however, this particular phase of your business development journey can also be the perfect time to start brainstorming potential new product ideas or even new designs for your work.
Try finding product ideas that fall within our freshly outlined market niche to help support your business branding.
If you're feeling particularly innovative, you may also choose to brainstorm potential avenues for diversifying your revenue stream.
These can include subscription craft packages for customers who want to try dabbling in the craft themselves, and maybe even mystery boxes that allow you to move lower priced inventory in a fun and engaging way for both you and your customers!
Step 4. Set prices for your products
Once you have a little inventory together, the next natural step is to consider what each of your craft creations will be valued at for your consumers.
Pricing your homemade craft goods requires creators to consider a few key factors, including the costs of all the materials used and the costs of your labour.
Alongside these direct factors, there are also other expenses that should be factored in to ensure that your crafts business stays profitable.
These costs include the fees charged by your online store's hosting platform (for those looking to develop an eCommerce enterprise), any overhead costs like the costs of inventory storage and utility bills, as well as merchant fees that you may have to pay when processing card payments.
Calculating all of these costs is also a crucial component of conducting your business' breakeven analysis, so you definitely do not want to skip this step and resort to setting your product prices arbitrarily or by estimations alone.
The more thorough you're able to be during this phase of your business development strategy, the greater your chances of experiencing a sustainable level of success.
Step 5.Open your storefront and start trading
With the retail prices across your inventory now finalized, all that's left to do is put the finishing touches on your storefront before opening your doors, be they physical or virtual.
For Etsy store owners, we highly recommend going through your full store inventory and clicking on every individual item to gauge its presentation.
If any of your product images are blurry or of a poor or unfocused quality, then it could be worth taking a few more shots with your DSLR.
Be sure to also read through the product descriptions for all of your listed items
For those managing a physical storefront, be sure to assess your store's merchandising efforts and the flow of your retail environment.
The same goes for any crafters managing their own market stall. Even if you're working with a smaller space, the way you arrange your offerings can impact the impression you leave on your target market.
With this step-by-step guide at your fingertips, you should find that a lot of the mystery has been firmly removed from the business development process, allowing you artsy folks to jump into your entrepreneurial journey with minimal fuss!
Remember too that crafts businesses are very unlike what you may expect from your traditional business.
You're allowed to be quirky, fun, and creative for the sheer joy of creation over simply having to make 'money moves'.
Let yourself have fun, and your brand will no doubt attract all the attention and hype that it deserves!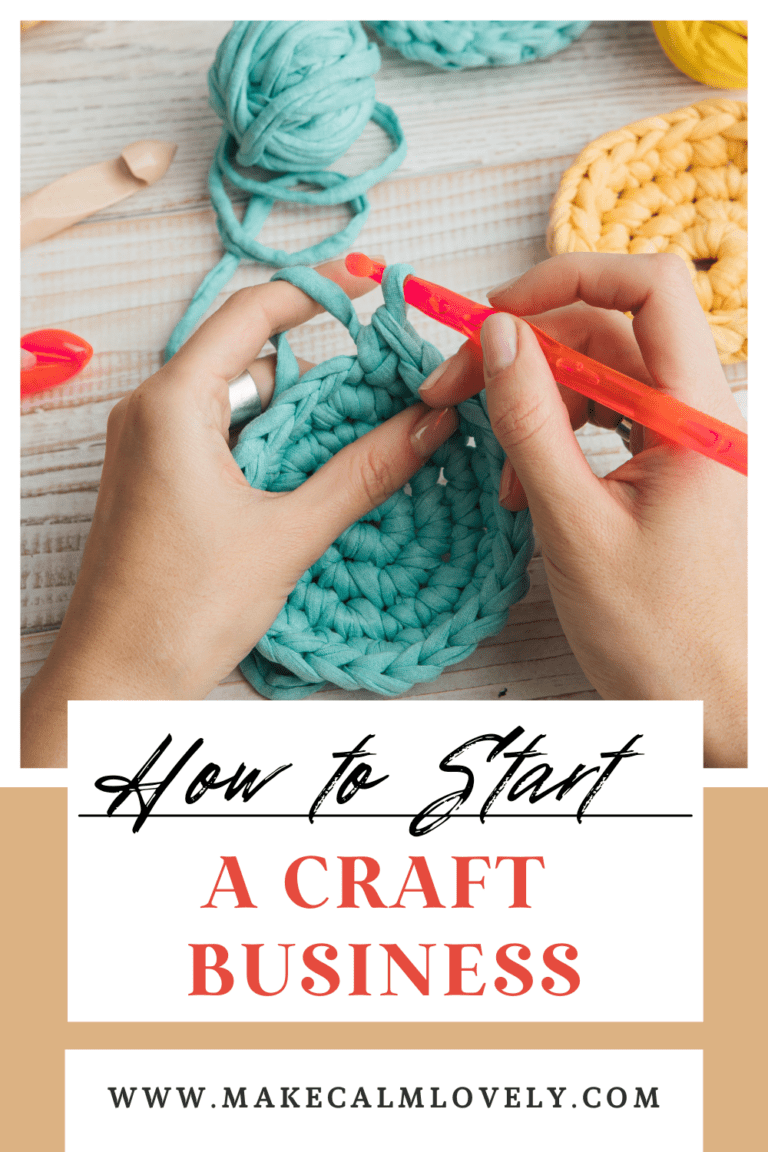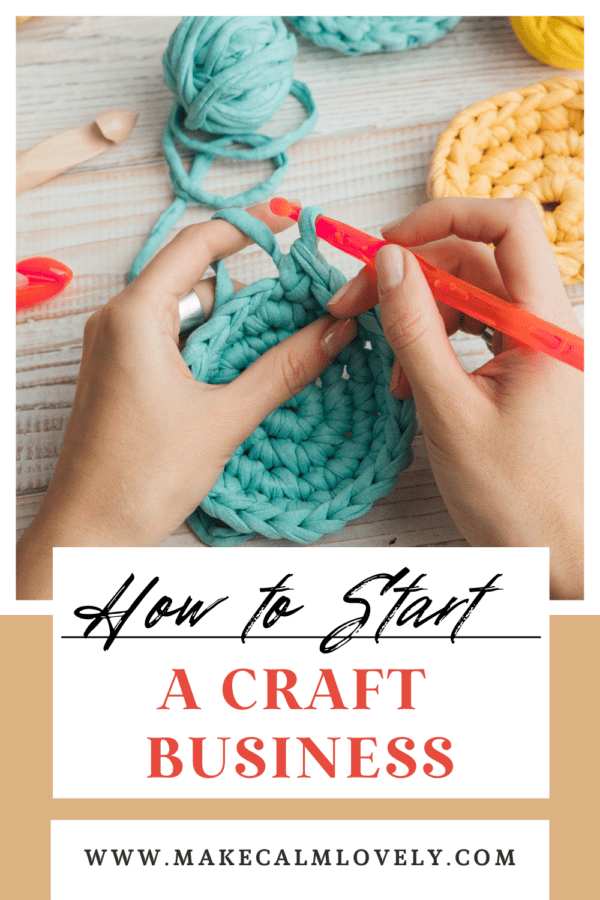 If you love crafting and making things you might consider starting your own craft business, to sell your creations to others. Here is our step by step guide to doing just that!