Easy Organization Ideas for a more Relaxed Bedroom
Organize your bedroom, and create a wonderful relaxed
space in your home
Your bedroom isn't used as much as a lot of other rooms in your home, but you do use it every night, and it is the last place you see before you close your eyes for the night, and the first place you see on opening your eyes in the morning.
If your bedroom is more organized and tidy you will find that you sleep better and more contented. Nobody wants to sleep in a messy room.
By organizing your bedroom, you will know where everything is, everything will have a place, and you will actually enjoy being in your bedroom much more.
Follow these suggestions below on how to get your bedroom organized, and create the ideal space for relaxation.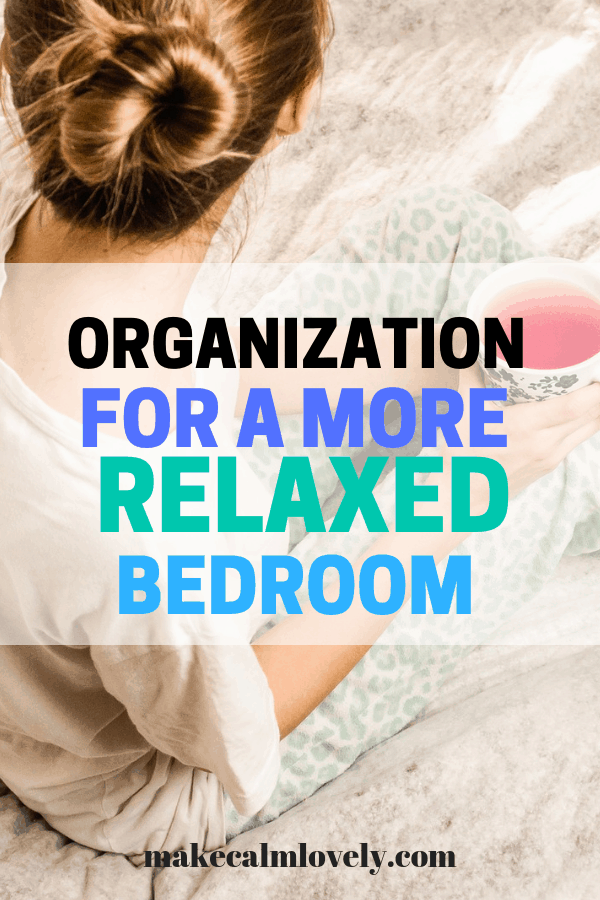 This post contains affiliate links. View my disclosures here.
Where in your bedroom do you need organization?
Take a look around your bedroom and see where your problem spots are. Common bedroom organization problems include under the bed, bedside the bed, closets, and drawers. But everyone's bedroom and everyone's needs are of course different.
See where you have clutter piles, over-spilling drawers, unorganized closets. Make a list of the places in your bedroom that you want to organize.
Organization and storage under your bed
This is such a common problem area! Under the bed is free-space that just begs to have things put there! Nobody is going to look under your bed, so you can put whatever you want under there!
But that is why it gets so disorganized, you probably have no structure or organization to what you are shoving under your bed.
There are two ways to approach the space under your bed, you can either follow the Feng Shui guidelines and have nothing under your bed, or you can use that area for more storage.
Feng Shui is said to be for good energy flow – Chi. Energy needs to flow around your bed and therefore around you as you sleep, so the space under your bed needs to be clear and free of clutter and items.
The other approach is to be really organized with this space, because you may need this space for necessary storage, and need to use all the storage space you can find.
Under the bed storage ideas
Make Something: Make your own rolling storage drawers
It is easy to make your own rolling storage drawers to fit under your bed. These not only keep your stuff organized, but it will also be easy to access. See the post here from the Idea Room.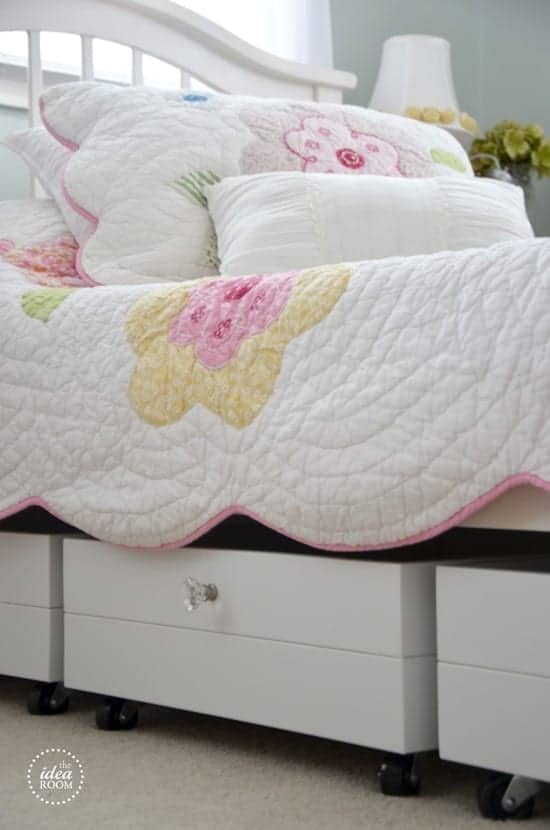 Photo: The Idea Room
Buy Something: Rolling under-bed storage cart
This storage cart can hold whatever you keep to keep out of sight. But the rolling design means it is easy to pull out and access, so your things can always be accessible.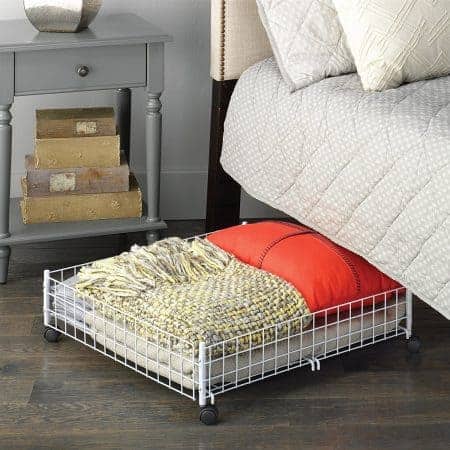 Buy something: Under bed storage bags
These storage bags can hold whatever you need to store, and they can be zipped, therefore things such as bedding and clothes can be protected from moths and dust.
Storage and organization beside your Bed
Bedside tables tend to get over-whelmed with all the things you need to store on them. They can also be small and ineffective to really store what you need.
Buy something: Storage cart
I am such a big fan of the IKEA Raskog cart. It comes in many colors, including beige, black, and dark blue. You can also color it whatever color you want to by spray painting it yourself. It makes the perfect beside the bed table/storage area, with 3 shelves and it is also on wheels for easy moving. It is also incredibly inexpensive – this cart costs under $30!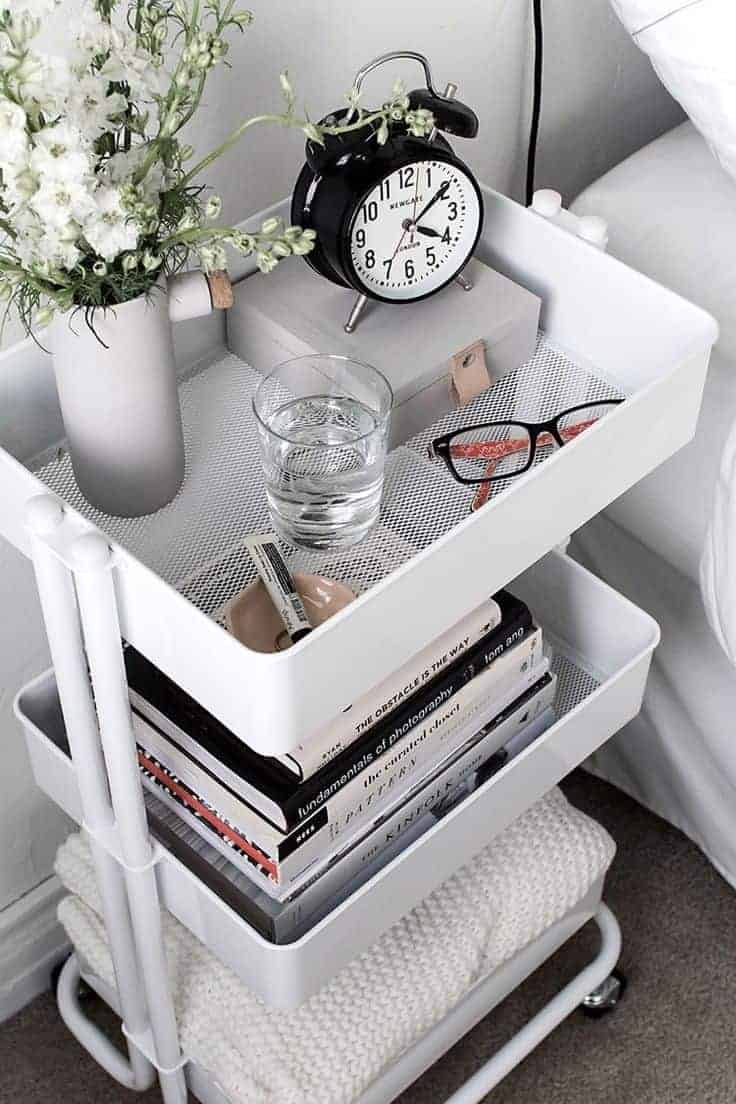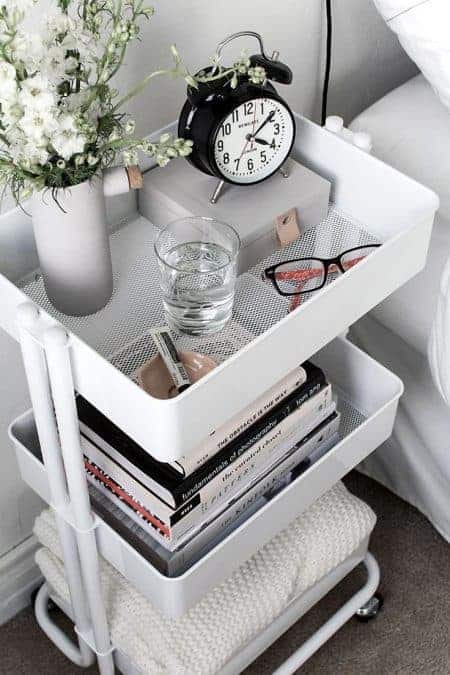 Photo: Pinterest
Buy a good bedside table
You can make use of your bedside table for optimal storage and organization. Tables with drawers can really help you organize, and can especially keep some things out of sight, but stored where you know they are and easy to get to.
Baskets and containers can be added to your bedside table to allow more organization, keep things tidy, and easy access.
Here are some ideas for bedside tables and cupboards with additional drawers and storage: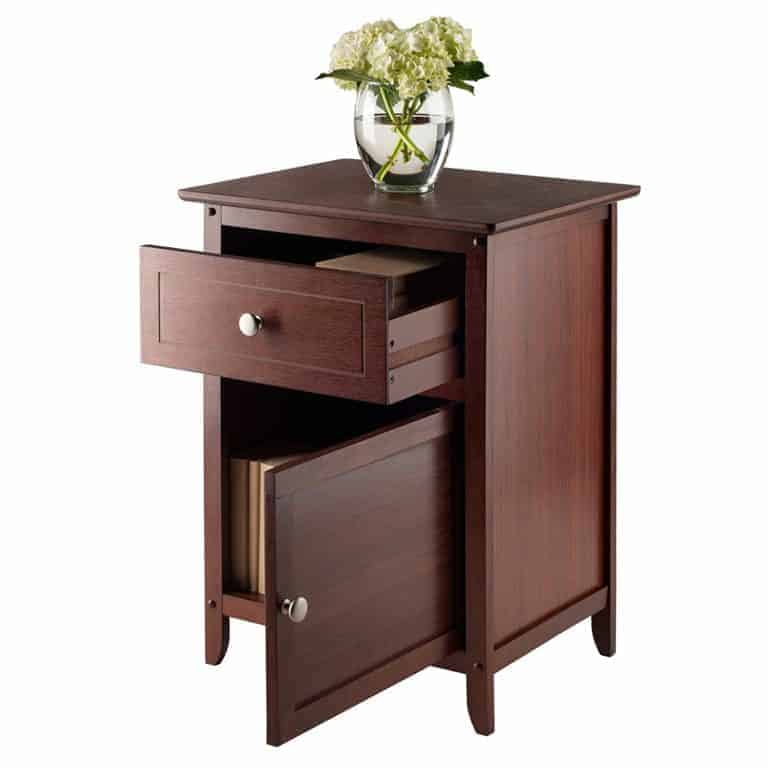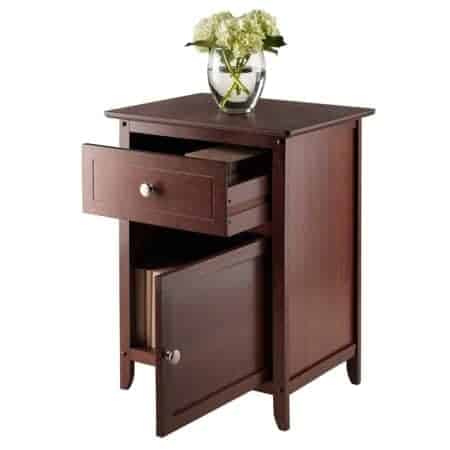 This is a great idea for a bedside table/cupboard. There is plenty of storage in both the drawer and the cupboard underneath, and things can be hidden away so it will always look neat.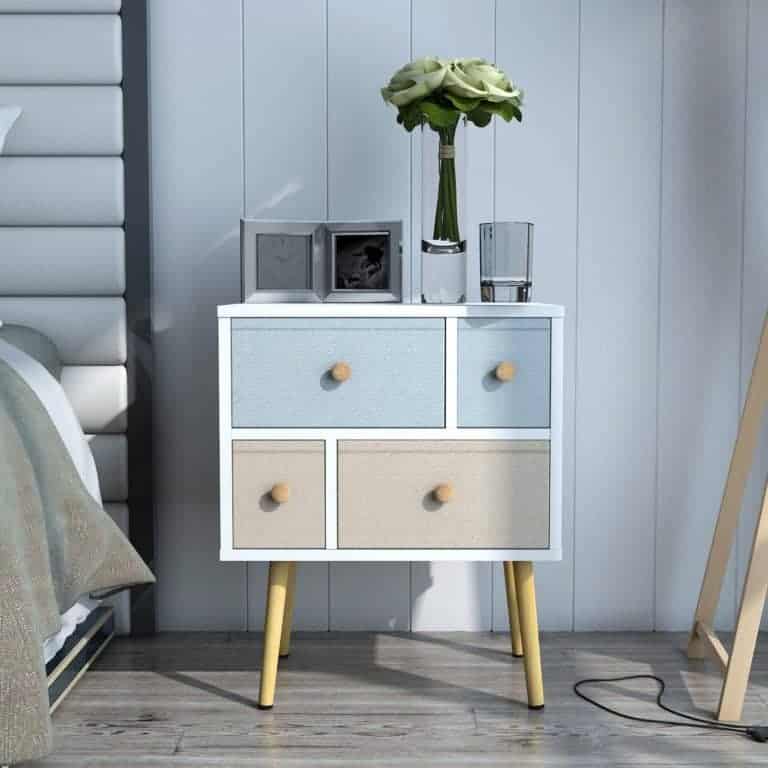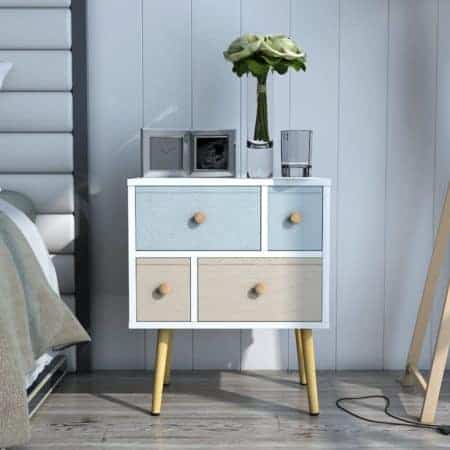 This bedside table has many drawers, so you can really organize your stuff away, and categorize your storage by drawer. Everything will be hidden away so it will always look neat and tidy.
Organize your drawers
If your drawers are out of control, get them organized and make it easy to find and locate your things: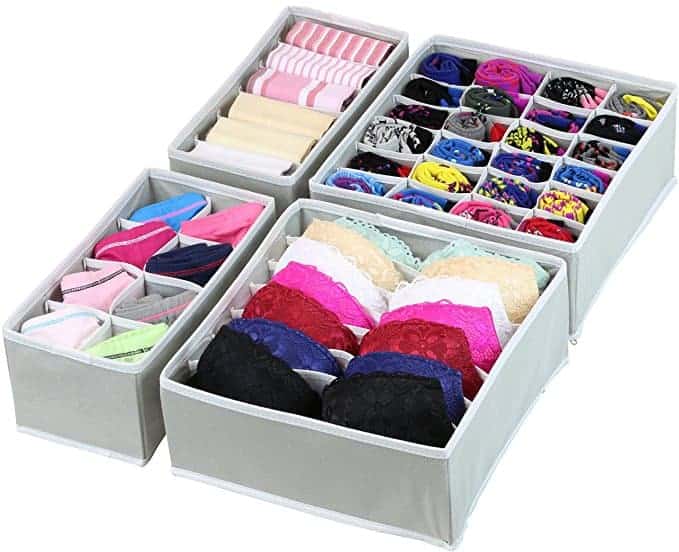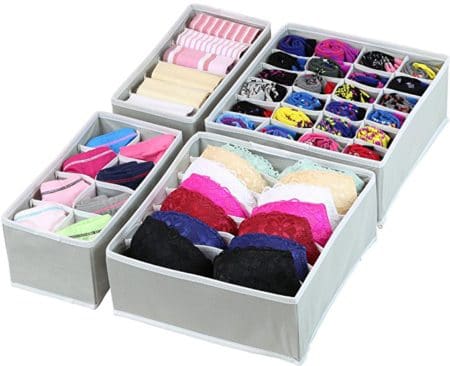 Keep all your underwear organized with dividers such as these. Create a place for your bras, underwear and socks etc. Not only will this keep everything organized and easily seen in the morning when you are getting dressed, it will also extend the life of your items, as they won't be bunched up and stored the wrong way.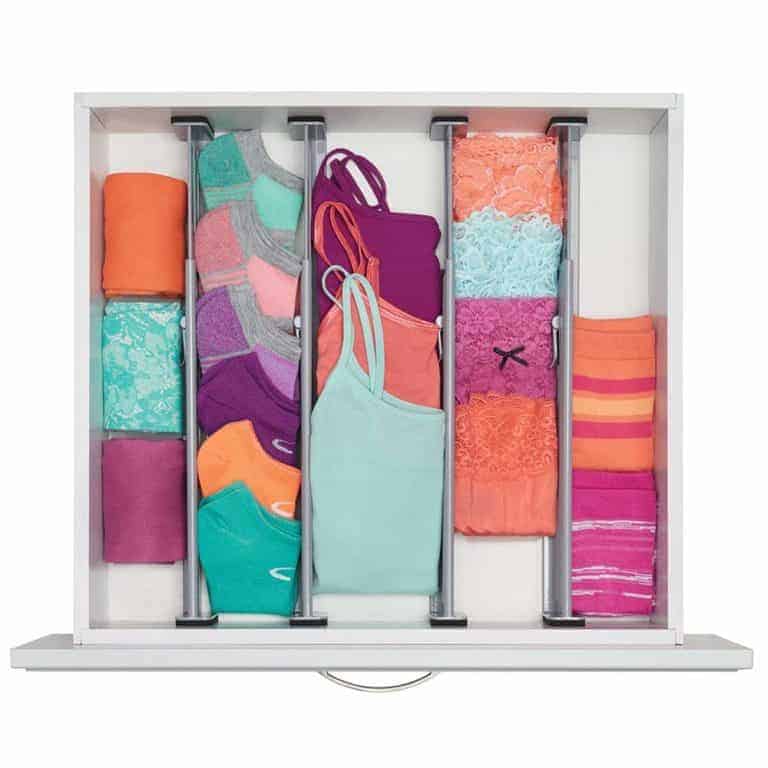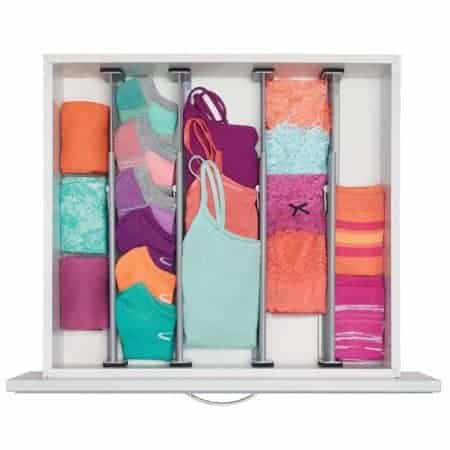 These expandable drawer organizers can be adjusted to whatever size you need them to be inside your drawers.
Organize your closet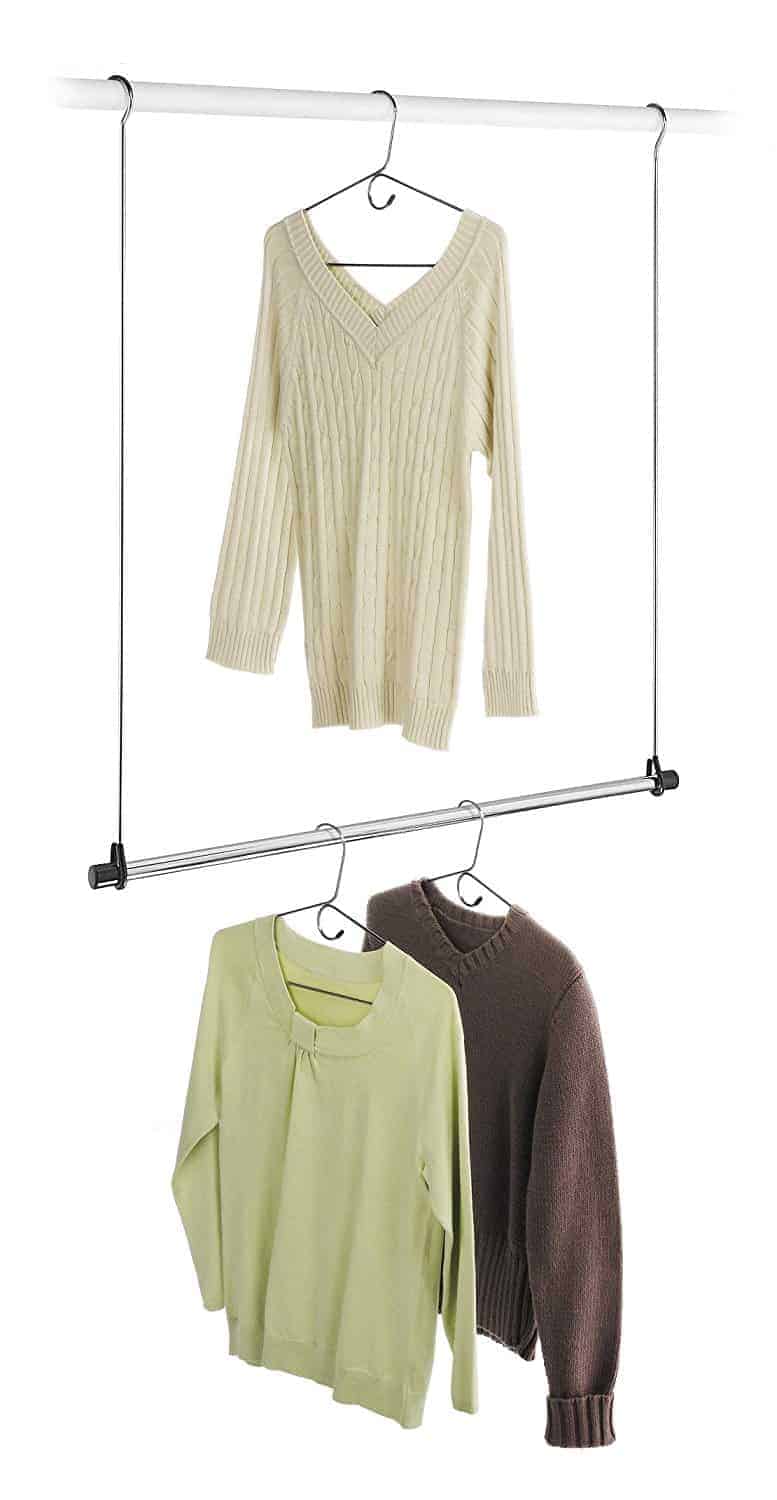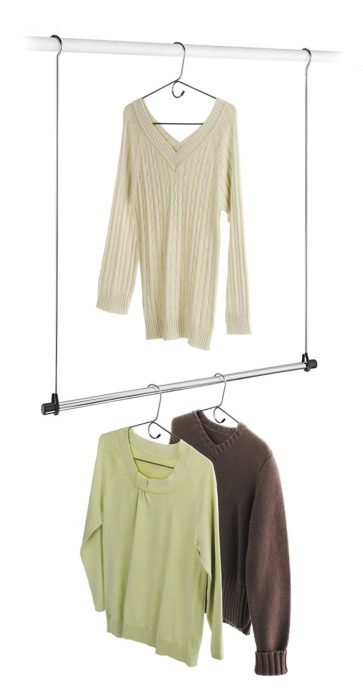 Double storage organizer rack
Create an extra row of storage in your closet to hang more garments, with a double organizer rack.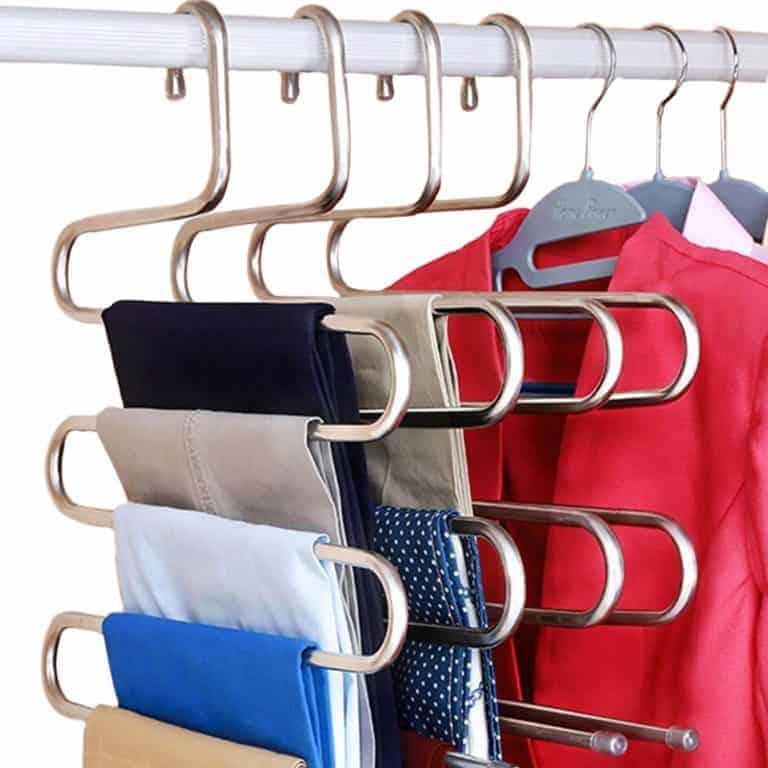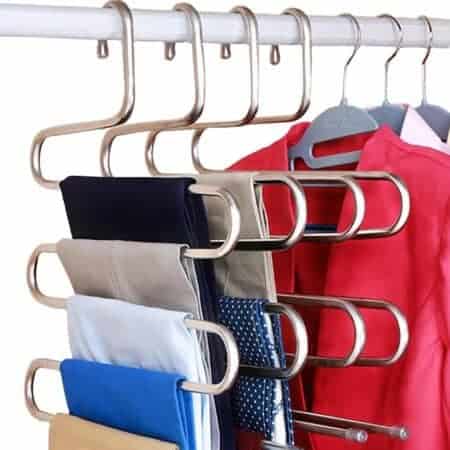 Double up on your clothes hanging, to create more space.
These racks allow you to store more clothing pieces on one hanger, therefore creating more space and keeping your closet more organized.
Hang Some Drawers, for Extra Storage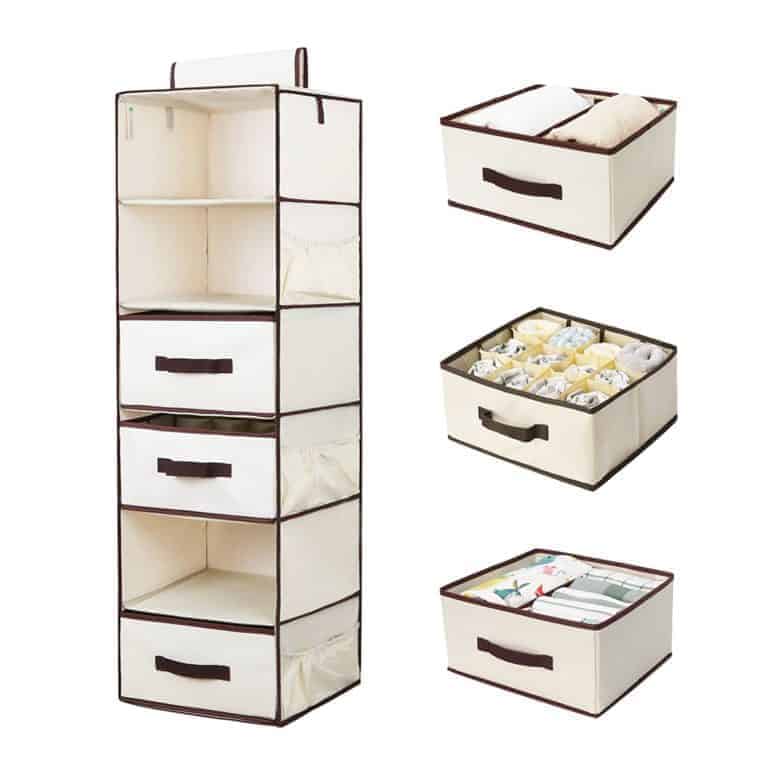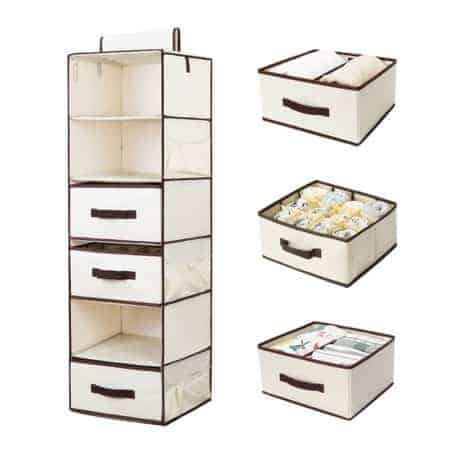 These hanging drawers can be hung on your clothes rails, but they provide additional drawers. You can keep so much more in these drawers, and keep those smaller things organized too.
Hopefully these easy storage and organization ideas have given you some much needed ideas of how to finally get your bedroom organized, and keep it that way.
Create a far more relaxing bedroom, and sleep well tonight!
You may also like:
Storage solutions for your home's shoe problem