15 Incredibly Useful IKEA Ordning Utensil Holder Hacks & uses
IKEA's Ordning Utensil Holder is a simple and stylish metal utensil holder that can be used for so many different things other than utensils storage!
Ordning is IKEA's simple yet useful metal utensil holder that is inexpensive and full of holes – literally!
You may have picked up an Ordning utensil holder during a shop at IKEA, knowing how useful it will be to hold all those utensils that are otherwise scattered all over your kitchen!
But I am sure you never thought that with that simple utensil holder you could come up with all kinds of other useful things around your home just with simple DIY tweaks?
The Ordning utensil holder actually comes in 2 different sizes – 7 1/8″ and 5 3/8″
Here is actually how Ordning looks when you first buy it! A simple yet stylish metal utensil holder. The size shown in this photo is the smaller 5 3/8″ size.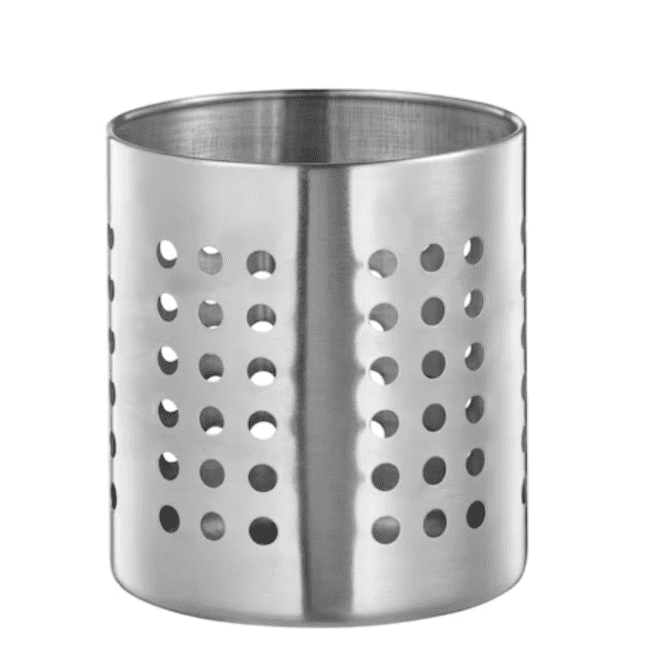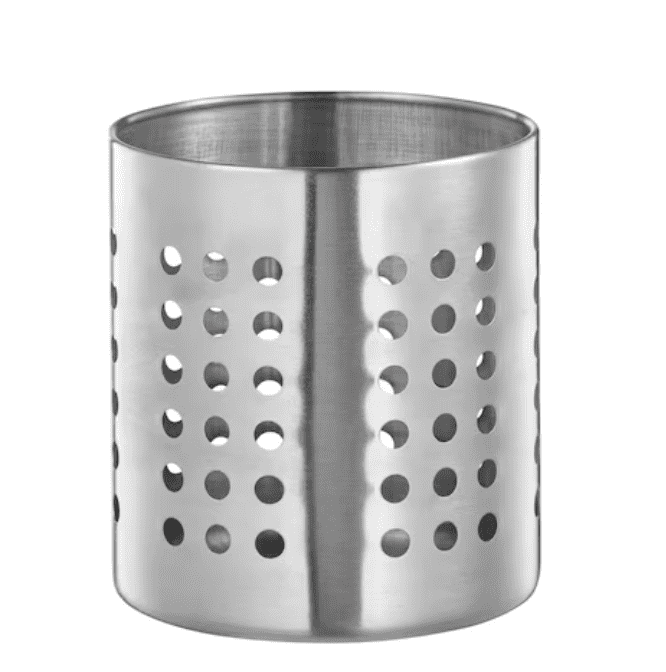 Why Ordning is a Lovely Item
Ordning is a great item because it just ticks all the boxes of something that you want and need to buy from IKEA.
It is stylish – that beautiful steel look, with the carefully crafted and spaced holes make it look so great.
But it is also just so useful. You can use it to store all your utensils for your kitchen – all in one place, beautifully.
So let's jump straight into those 15 ideas for hacking and using IKEA's Ordning utensil holder for many other uses!
Ceiling Porch Light
I love this use for the Ordning! It creates a simple and stylish little porch light! Those holes really came into their own here for a good reason!
All the instructions for making this pretty little light are available on the IKEA Hackers website right here!
Hot Hair Tools Holder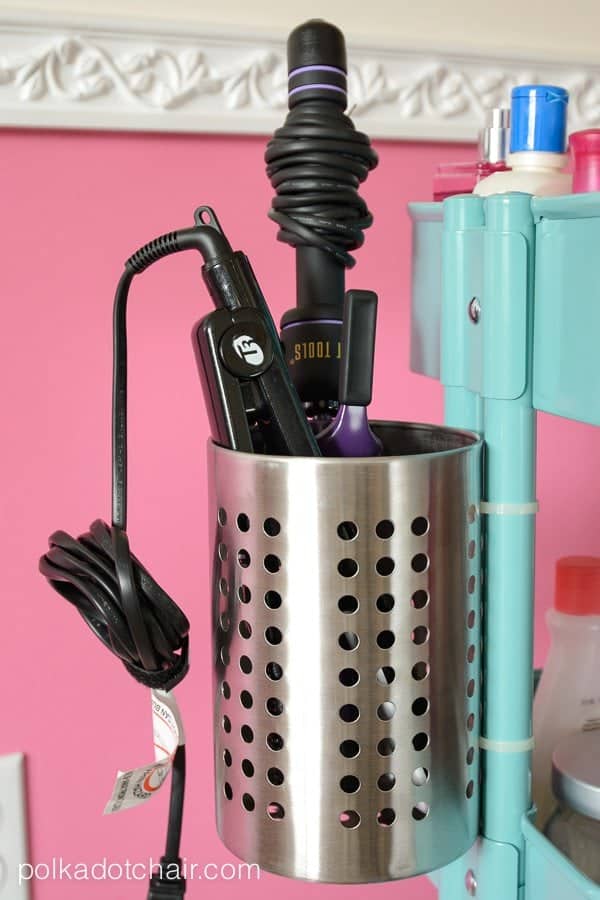 You know when you use those hair irons and tongs and you need somewhere to place them afterwards out of the way while they cool down?
Or you need a place to keep all those hot hair styling tools that is easy to find and accessible?
Well then you will love the IKEA Ordning little utensil holder to create just that holder that you need! See how here on the Polka Dot Chair.
DIY Industrial Sconces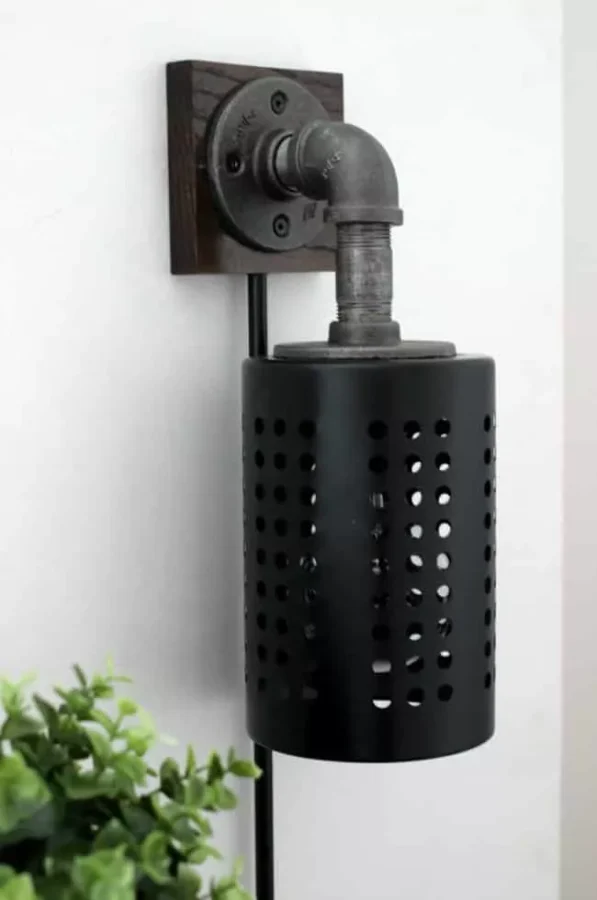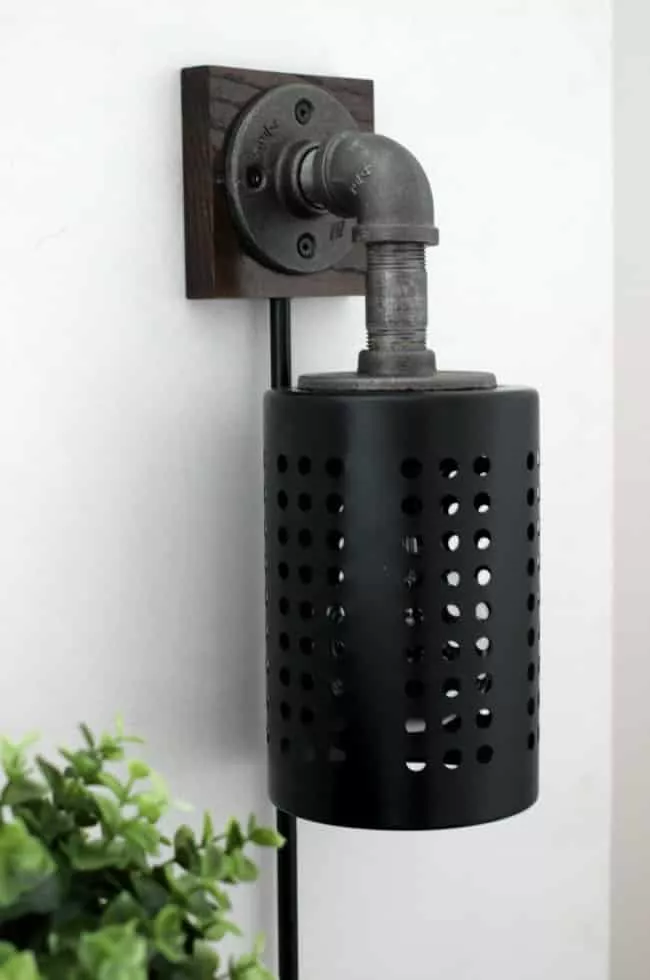 This is such an amazing use and hack of the Ordning holder! Spray painted black it creates an amazing wall light sconce. You can see how it is done here at Love Create Celebrate.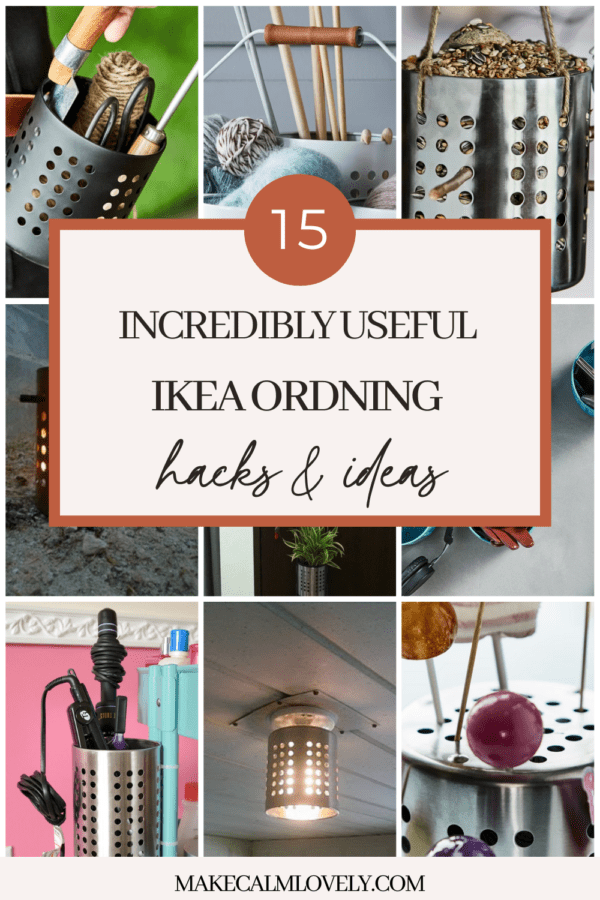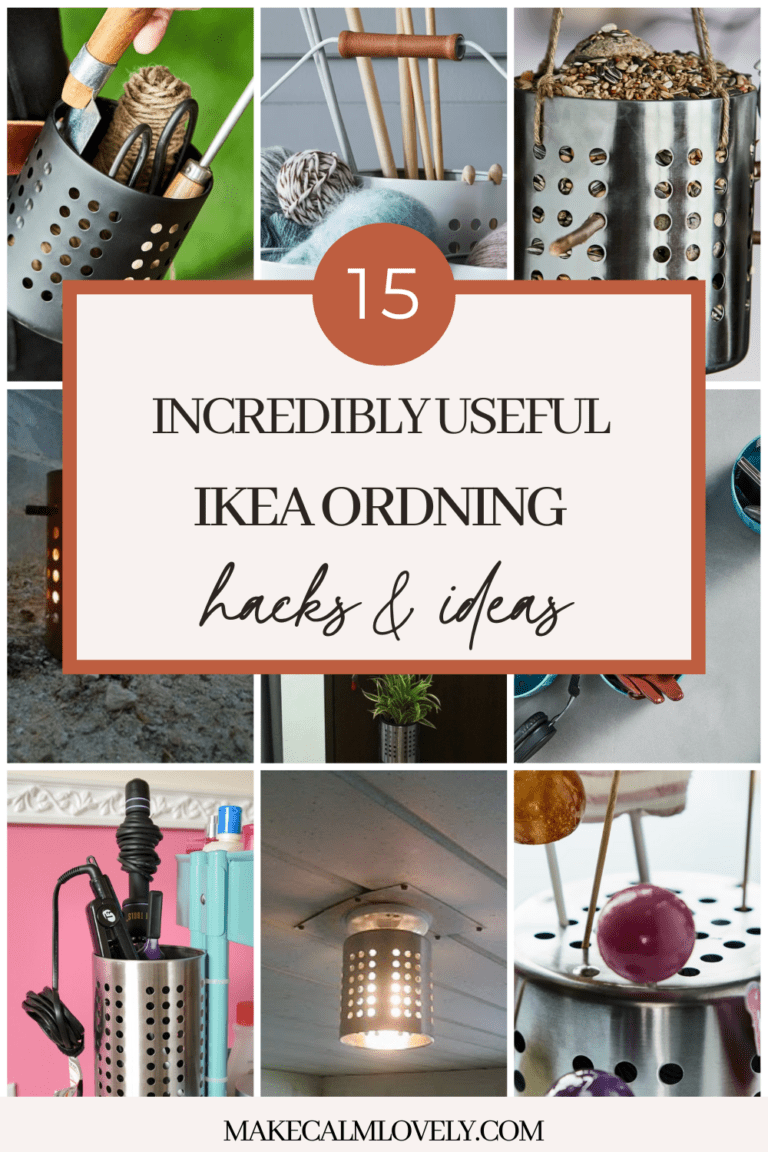 Hobo Outdoor Stove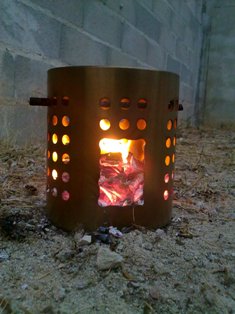 This is such an amazing use for the Ordning!! Would you honestly look at it in IKEA and imagine turning it into an outdoor stove?!
With just a little bit of metal cutting work, you can create this useful little outdoor stove, either to use in your own outdoor space, or when you go camping! See how to do it here on IKEA Hackers.
Bird Feeder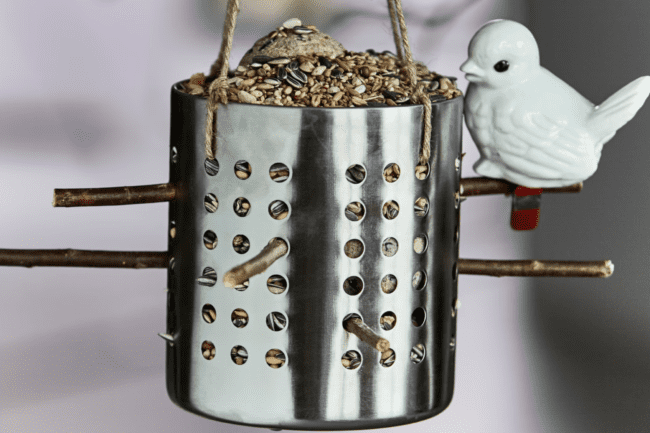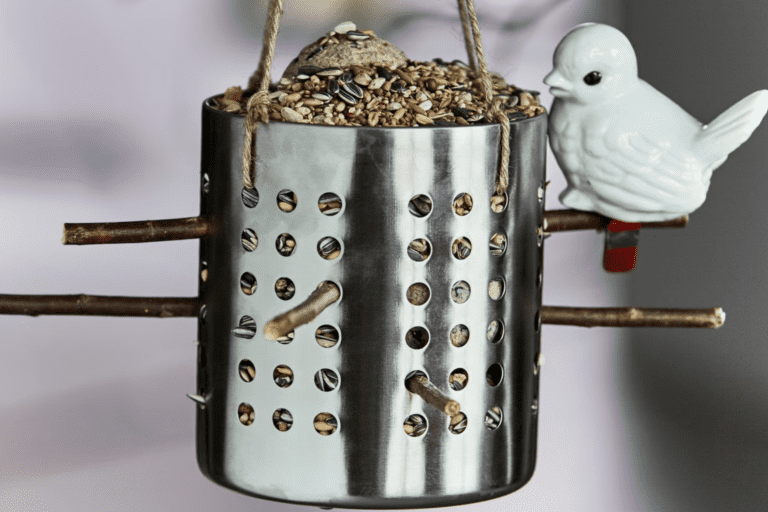 IKEA Denmark asked their employees for ideas on what to use the Ordning utensil holder for. They came up with some incredible ideas! This one is for a bird feeder! Of course you may be saying! All those holes will distribute nuts and bird feed so easily!
Lollipop Holder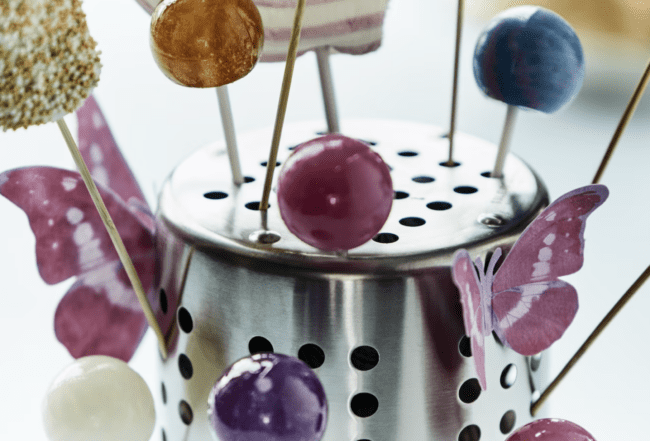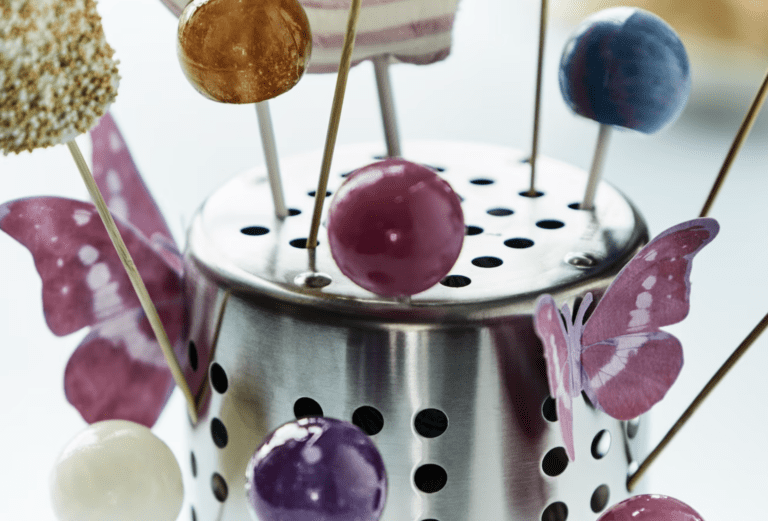 Another IKEA Denmark employee creation! It makes the perfect lollipop holder because of all those holes! This would make a great display for a party or special occasion!
Knitting Supplies Holder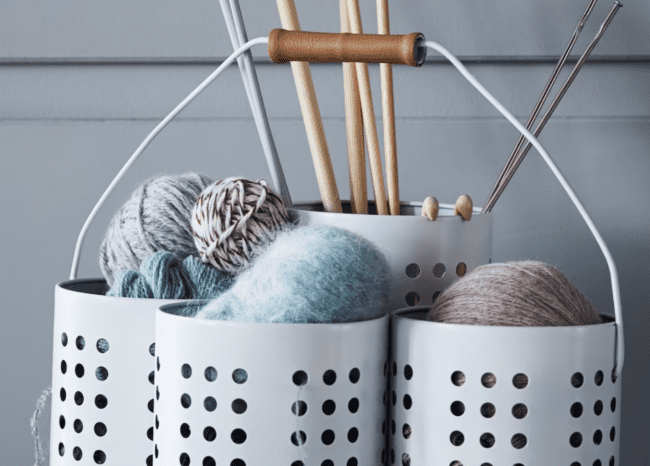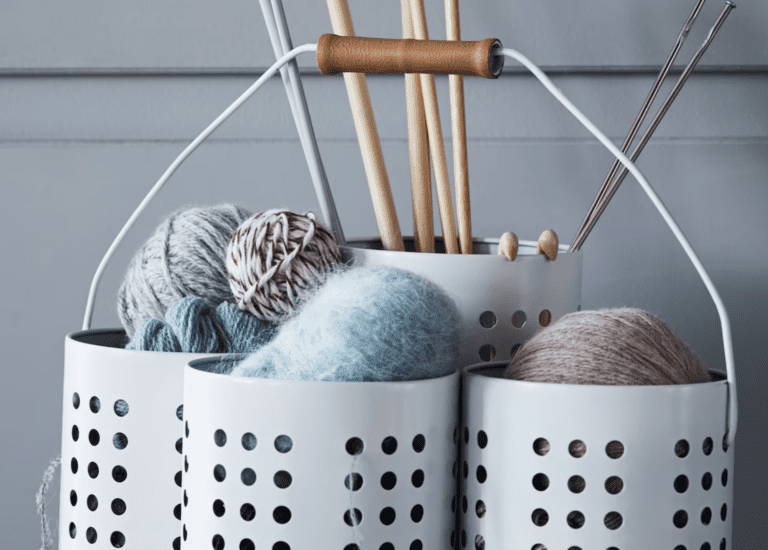 An amazing holder for all your knitting supplies! Just attach several ordnings together! Again this is an IKEA Denmark employee creation!
It looks like this hack has used the larger taller sized Ordning utensil holder in the middle for knitting needles, and they have used the smaller sized Ordnings around for yarn.
Toilet Roll Holders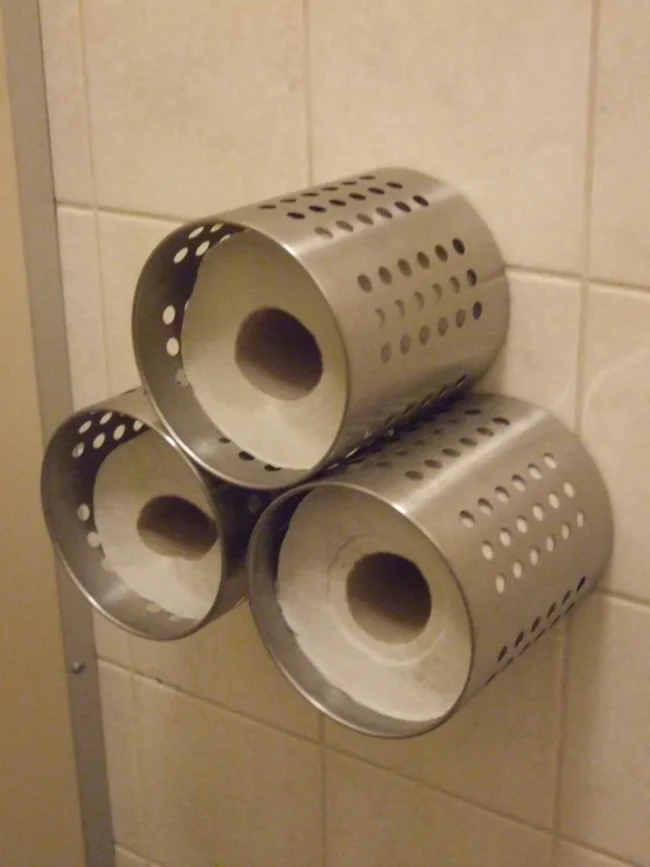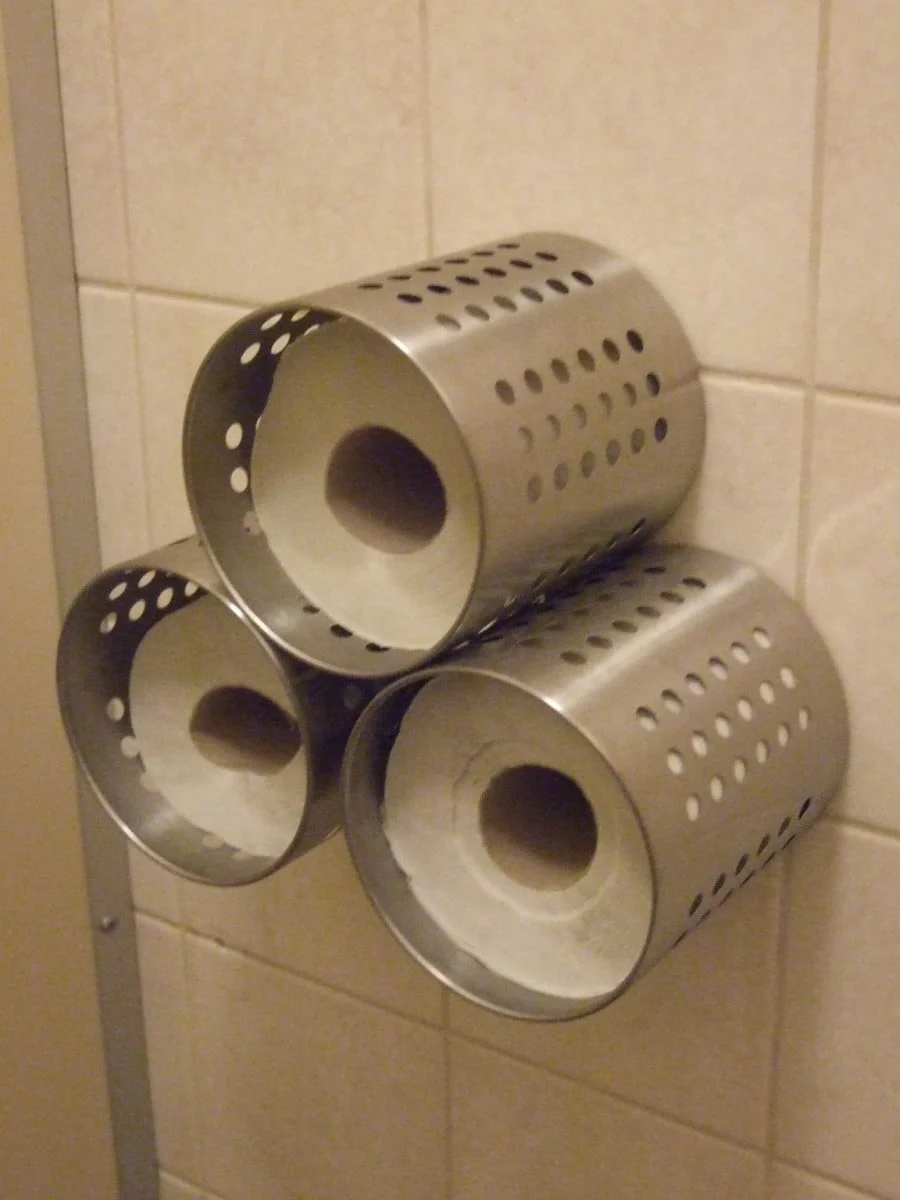 Yes that's right! Ordning can make some great and useful toilet roll holders! See the how to over on IKEA Hackers.
Inside Cupboard Storage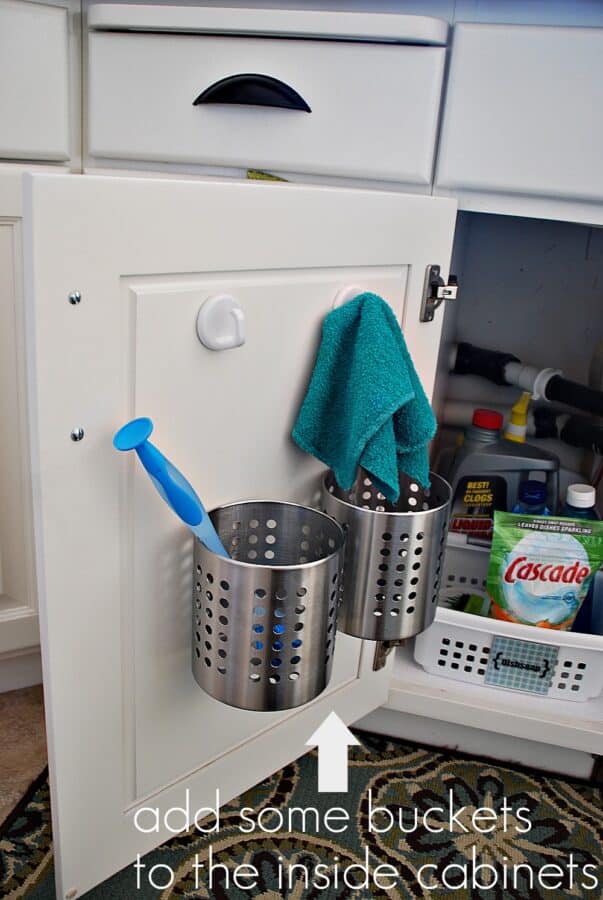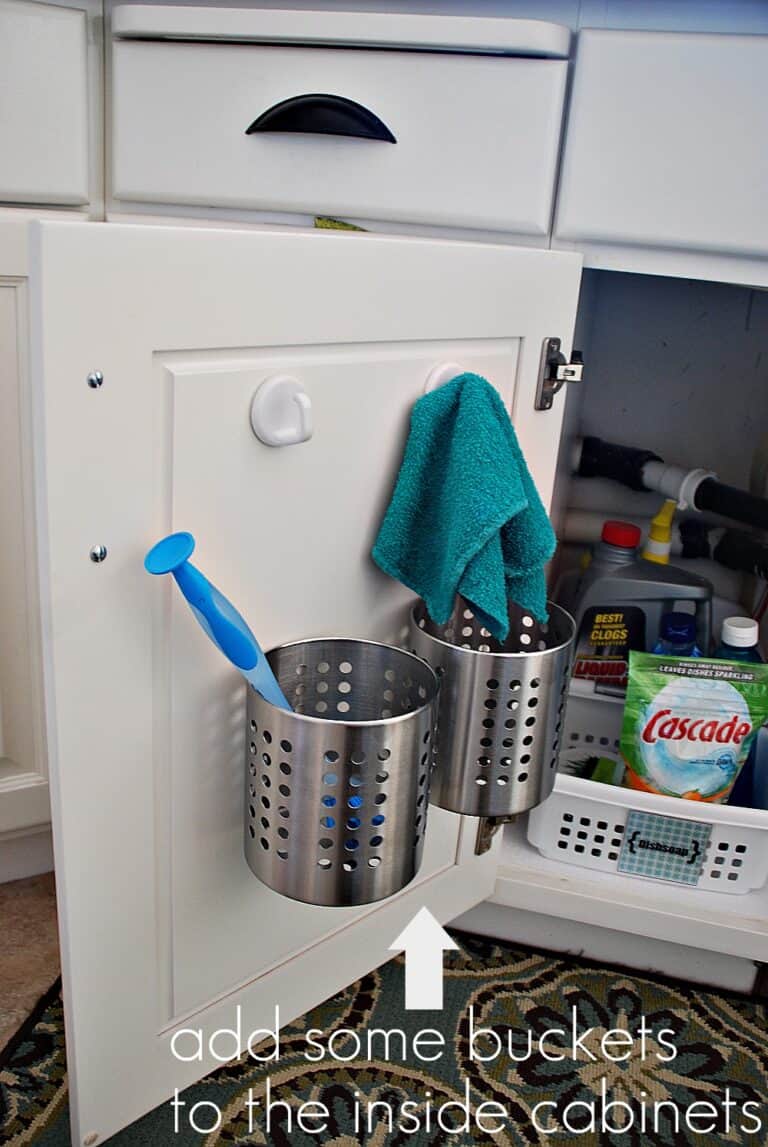 Use Ordning utensil holders mounted on the inside of cupboard doors, to create much needed storage – which is out of the way and unseen. For more tips on organizing cupboards like this see here.
Wall Utensil Holders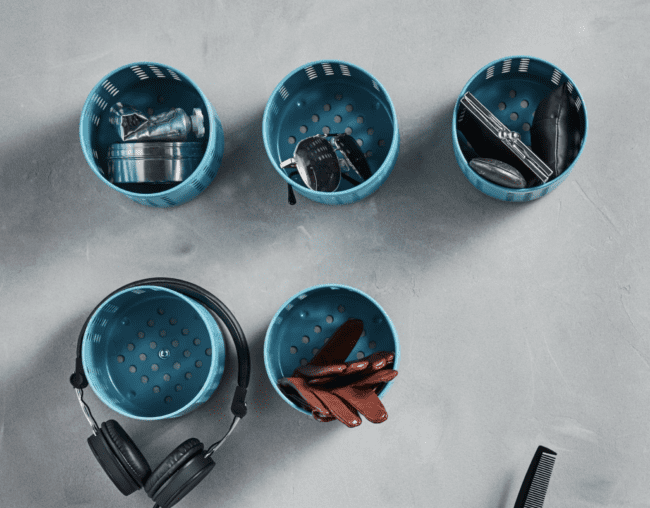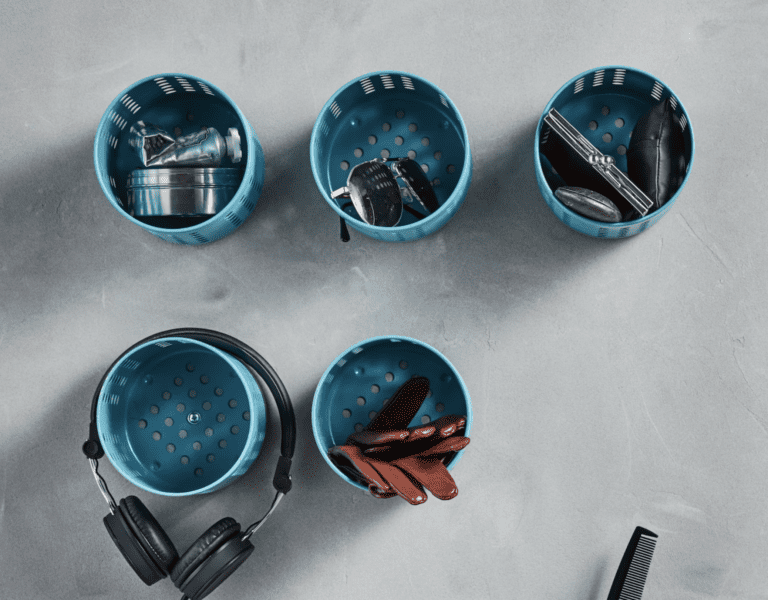 This is yet another unique use for Ordning. Spray paint the utensil holders and attach them to a wall or board. They can hold all kinds of tools and utensils. Another IKEA Denmark employee idea!
Garden Tool Holder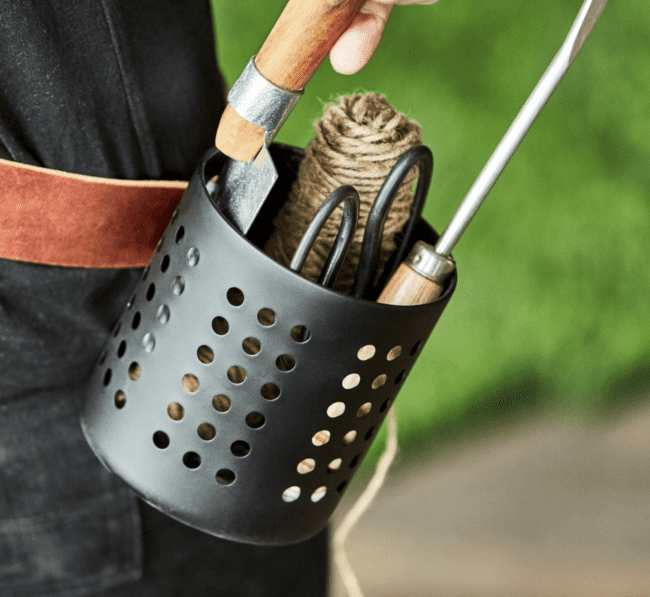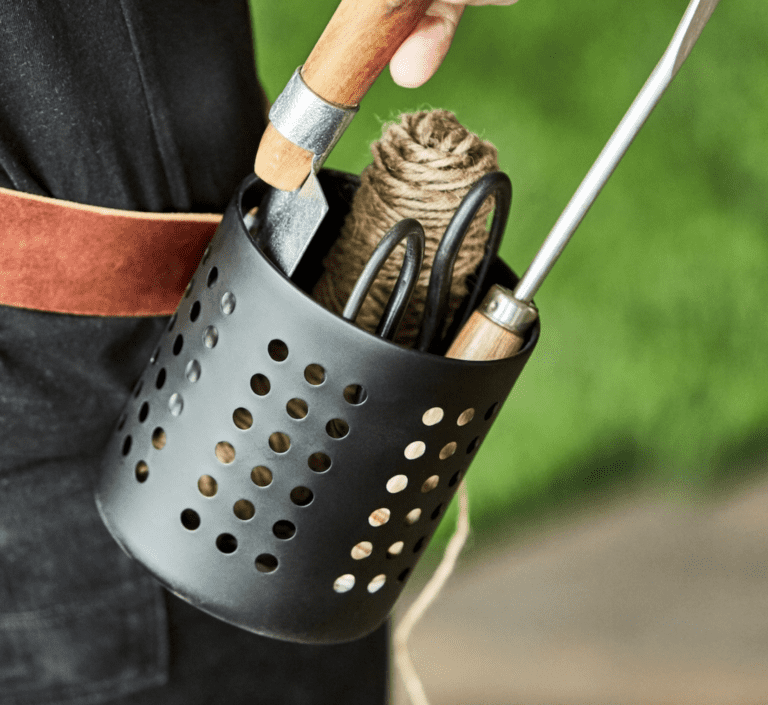 Last but not least, this great tool holder is the final invention from IKEA Denmark's employees that I am featuring in this post! Just spray paint it and attach it to a belt! Amazing!
Vertical Planter

This is a great idea for Ordning – creating a hanging planter for small plants in your home. Just attach string or rope and hang up several of them together. See how it was done here at IKEA Hackers.
BBQ Chimney Starter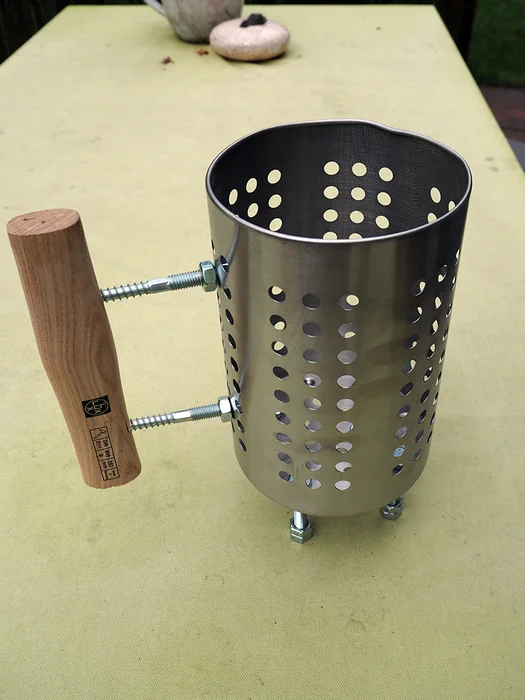 This is an incredible use for Ordning – a BBQ Chimney starter! Who would have thought! See it here on Instructables!
Mikado Game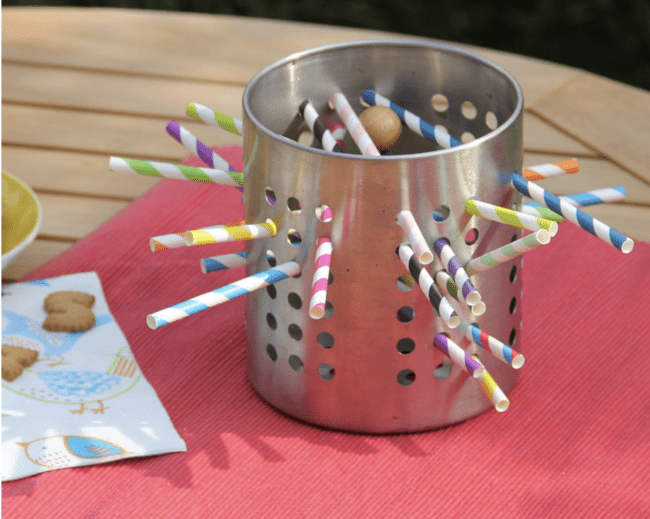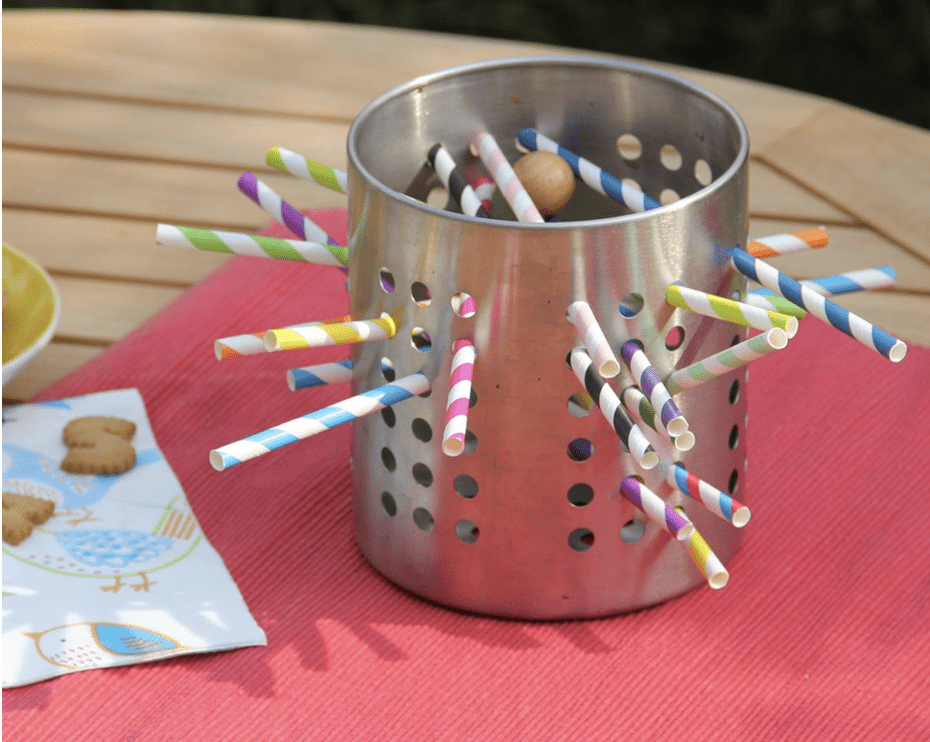 Limmaland came up with this simple game using Ordning for children! You can see it right here at the LimmaLand site.
Cufflink Holder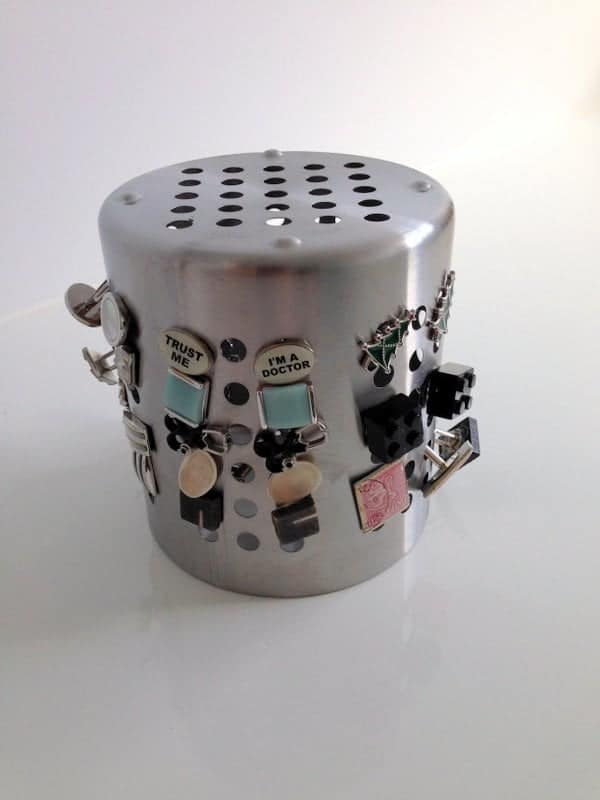 Here Ordning is simply turned upside down and used as a cufflinks holder! See it here on IKEA Hackers.
Hope you loved these Ordning utensil holder ideas! Check out all our other great IKEA hack ideas too – including these ones:
9 Amazing IKEA Hacks for your Bathroom
12 Incredible IKEA Mirror Hacks
IKEA's Ordning is a simple and stylish metal utensil holder that can be used for so many different things other than utensils storage!