14+ IKEA Hacks for all your Summer Entertaining
Summer is the perfect time for entertaining family and friends outdoors! So make it as elegant and special as possible with these amazing IKEA hacks.
Who doesn't love summer parties and events? As long as it is not too too hot, and those pesky bugs are not bothering you too much, hanging out outdoors with good company, food and drink is one of the happiest things you can do.
So why not make it even more special hanging outside with some great hacks to IKEA products.
IKEA products are both affordable and stylish, so they can really create some amazing pieces to make your outside space more stylish, beautiful, colorful, etc!
So here is my selection of 14+ IKEA hacks that you can do for your outdoors this summer to make entertaining even more special!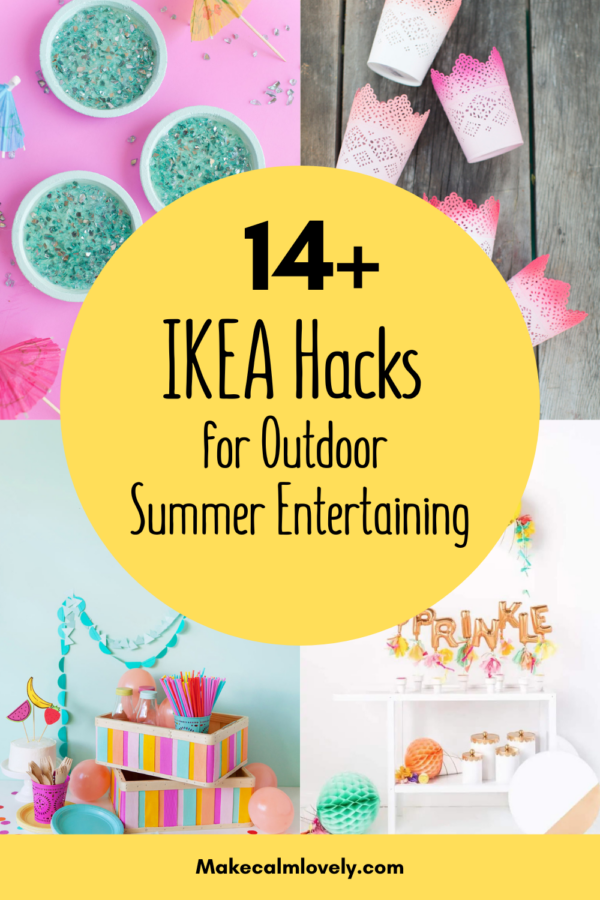 Wooden Ice Chest

This is an amazing hack that uses the IKEA Tarva dresser. It is turned into a really useful ice chest and prep area. Perfect for outdoor entertaining! You can see the hack right here.
Outdoor Bar Cart

This bar cart creation I created a few years ago primarily for inside use. But this cart can easily be used outside too!
This hack takes the IKEA Nissafors cart and turns it into a beautiful stylish bar cart. Bar carts are all the rage right now and you are bound to need one for your summer entertaining!
Back Yard Floor Tables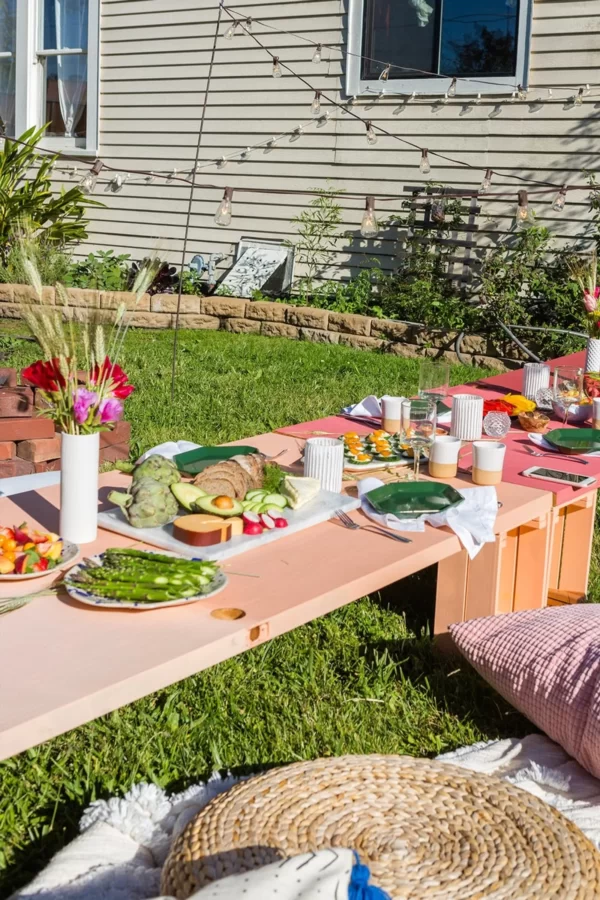 If you are entertaining a largish crowd it can be hard to find enough tables and seating for everyone – certainly without renting them.
But with this perfect hack you can take those IKEA Knagglig boxes/crates – that are easily available and affordable at IKEA stores, some pieces of wood for the table tops, and paint them and prep them into something both pretty and useful. You can see the complete instructions here.
Ombre Votive Candle Holders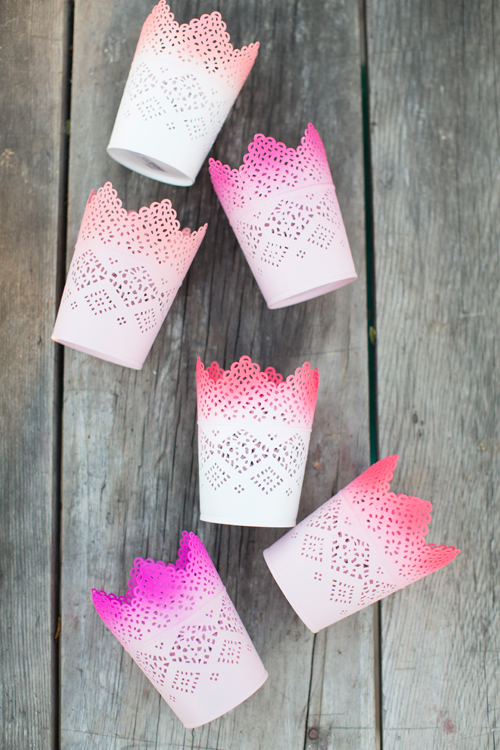 Lots of candles are great and needed for any outdoor party. These inexpensive candle holders have merely been spray painted to create beautiful ombre candle holders for your next outdoor event. You can see the instructions here.
Painted Salad Servers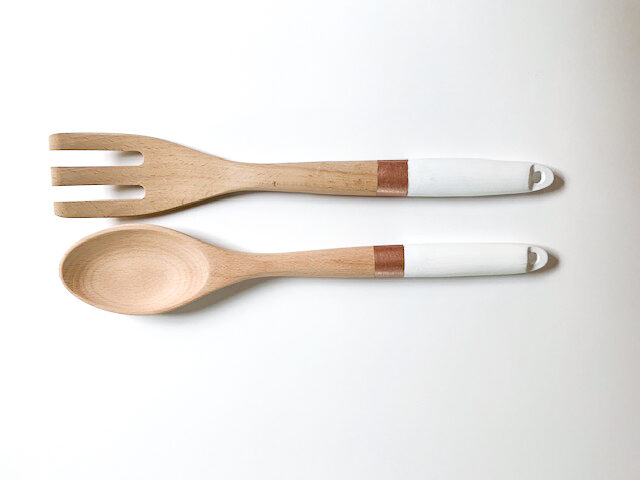 These pretty painted salad servers just make serving salad or other dishes a little bit prettier! They are also so incredibly easy to do. You can see the DIY right here.
Party Boxes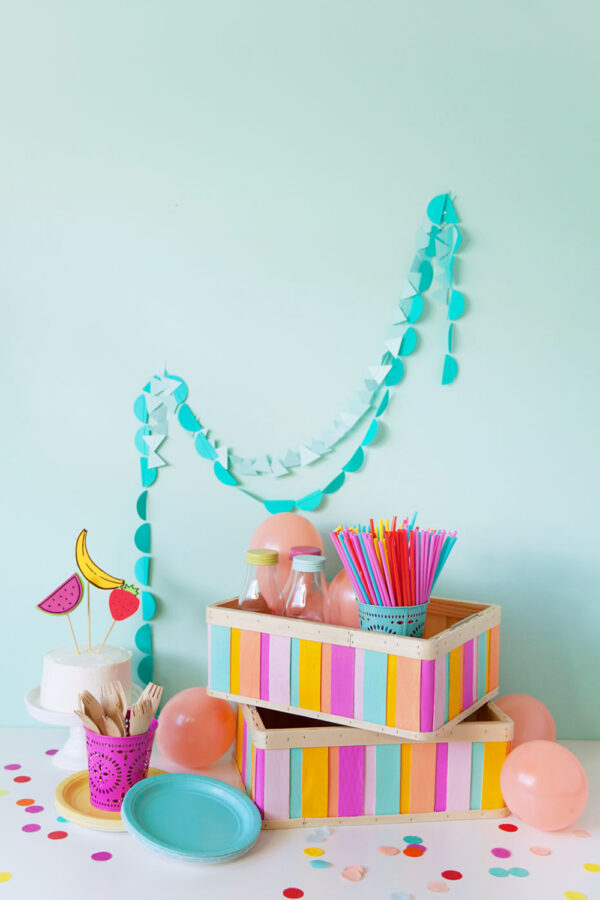 Keep all your party entertaining supplies at hand in one of these pretty party boxes! They are useful enough to hold your supplies, but so so pretty to put out and display too. You can see the instructions to make these here.
Ice Cream Cart
Set up a pretty and stylish ice cream cart to serve sugar and sprinkles so elegantly! This hack uses an occasional table and spray paint. You can see the hack here!
Crushed Glass Coasters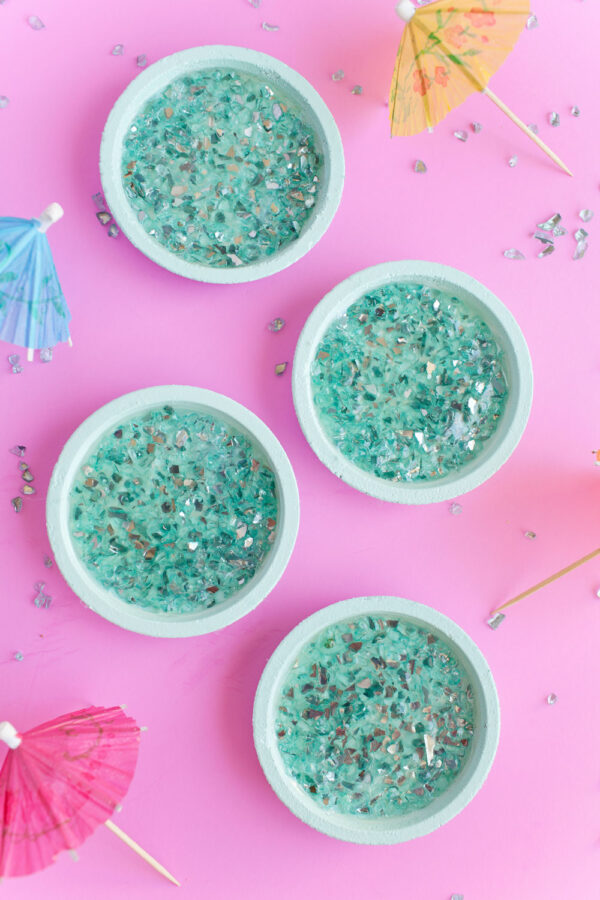 This DIY takes those cork coasters from IKEA and with just a little paint and other tricks turns them into amazing pretty and unique coasters for your outside entertaining. You can see the instructions here.
Plant Pot Patio Lights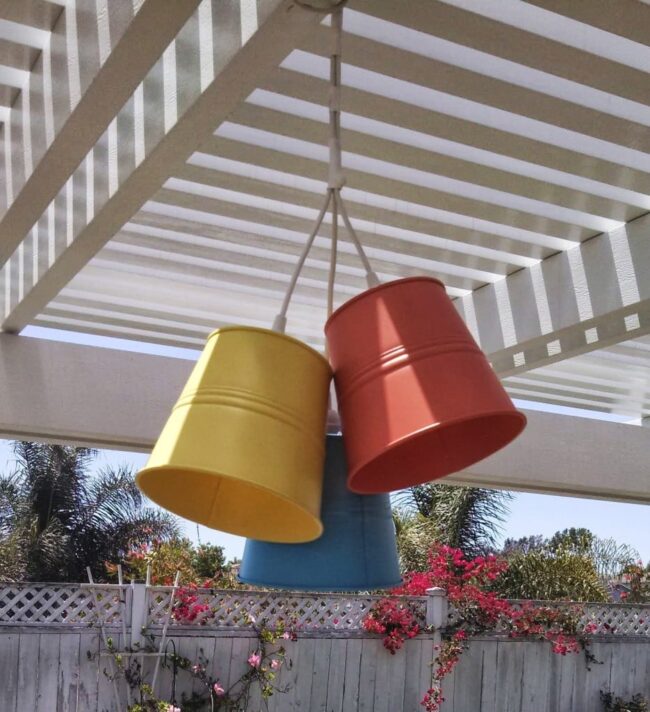 Jazz up and add some color to your patio with these easy to make plant pot lights! You can see the complete tutorial here.
Pretty Plant Stand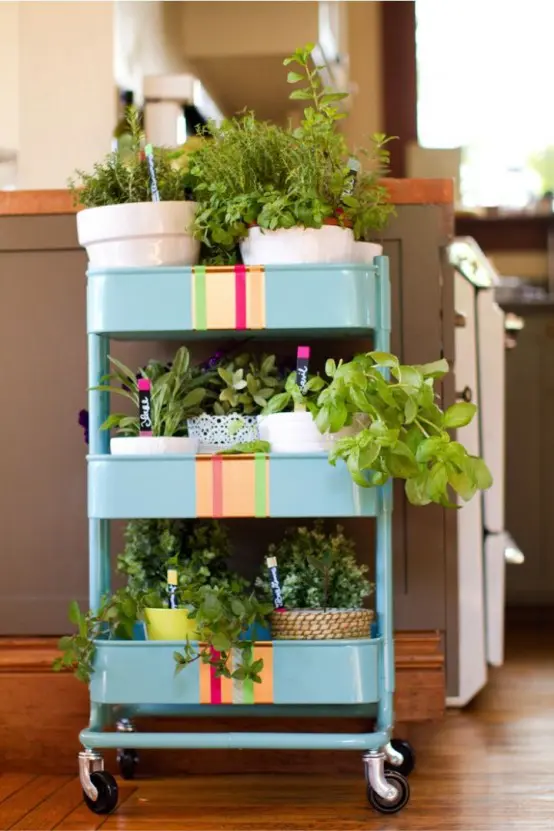 Create this really pretty plant stand for your patio, garden or deck using the iconic IKEA Raskog cart.
This multi-tasking cart is truly a piece of wonder that IKEA sells. To create this pretty plant cart you just need a little paint. That's it! See it here.
Fringed Place Mats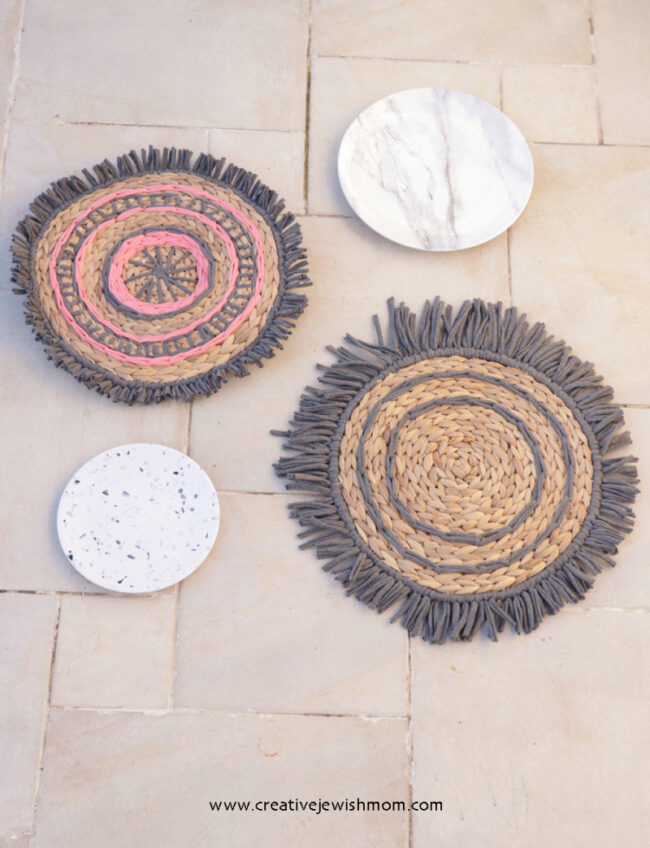 Create some pretty and unusual fringed place mats with this IKEA hack. These are durable place mats that can be used outdoors so well. See the hack here.
Hacks for your Patio
This video has so many IKEA hacks for your patio! Check out the video for all kinds of ideas to hack IKEA products!
I hope you enjoyed this round-up of great IKEA hacks for all your summer outdoor entertaining!
If you have any more ideas for IKEA hacks for outdoor pieces please be sure to let me know!
Summer is the perfect time for entertaining family and friends outdoors! So make it as elegant and special as possible with these amazing IKEA hacks.