14 Easy DIY Halloween Decorations
Halloween decorations are some of the most fun decorations you can put up every year.  With Halloween decorations it really is a case of the more the merrier!
This selection of DIY Halloween decorations are fun and easy to make.  They create wonderful and scary decorations to put around your home or garden for Halloween.
With Halloween decorations you really don't need to do much to create spooky and scary.  A simple little thing (such as the severed finger in this post), or fake realistic looking cockroaches (shown in this post), can really create a stir – and a few squeals along the way!
If you want to have fun making decorations, that look so wonderful for Halloween, try these great DIY projects!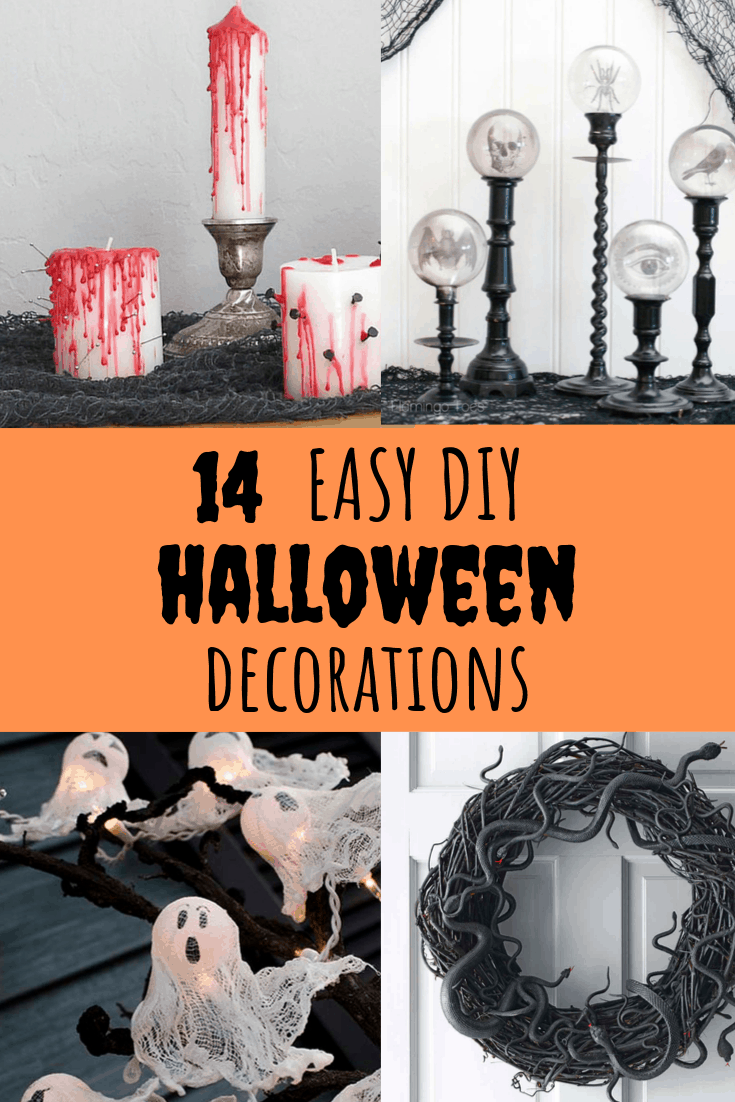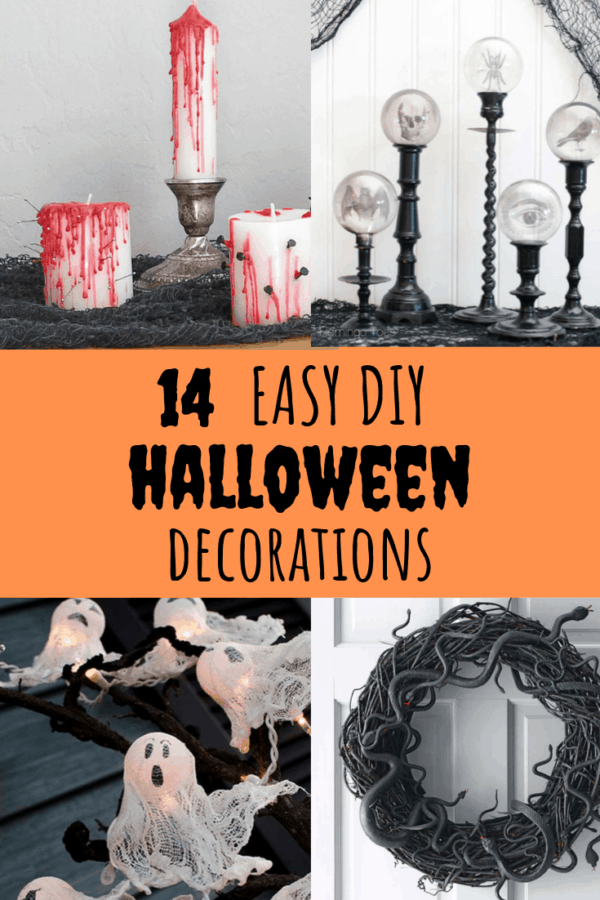 This post contains affiliate links. You can view my disclosures here. 
DIY Witch Leg Chandelier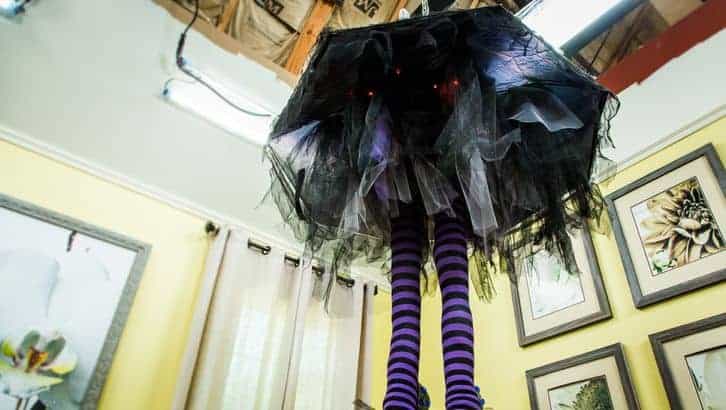 Photo: Hallmark Channel
This is an amazing DIY. It looks so good you would think it is really hard. But it actually isn't! The core of this DIY is an umbrella!  See the DIY tutorial right here.
Wriggling Snake Wreath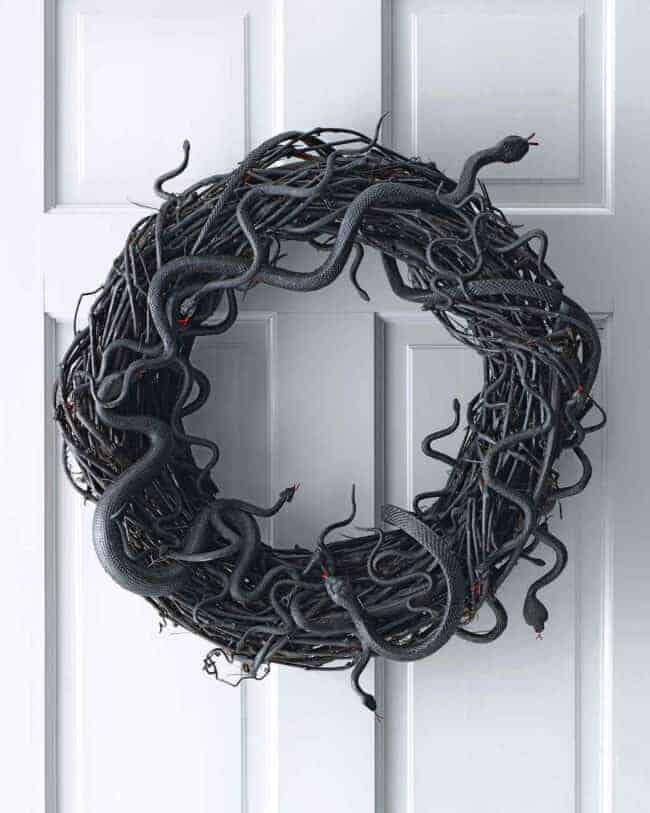 Photo: Martha Stewart
This wriggling snake wreath puts a chill down your spine!  Who will want to knock on your front door with this snake filled wreath greeting them! Get the DIY here.  
Cockroaches Everywhere
One of the most effective Halloween decorations that you can do, that is cheap and easy is to place these realistic looking cockroaches somewhere!
Arrange them coming out of a wall vent, have them running up your wall, have them literally crawling all over your kitchen!
Bleeding Halloween Candles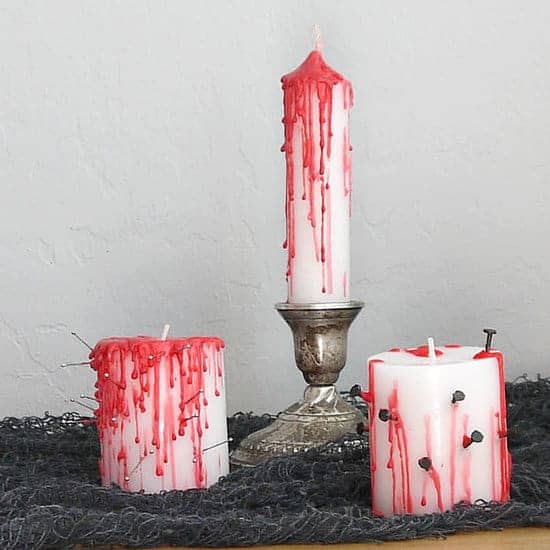 Photo: PopSugar
These bleeding Halloween candles look just so effective and chilling.  They really don't take a lot of work, but they are such a great Halloween decoration. Get the tutorial here.  
Related: Halloween Appetizers & Snacks that are Fun & Easy to Make
Halloween Bones & Blossoms Wreath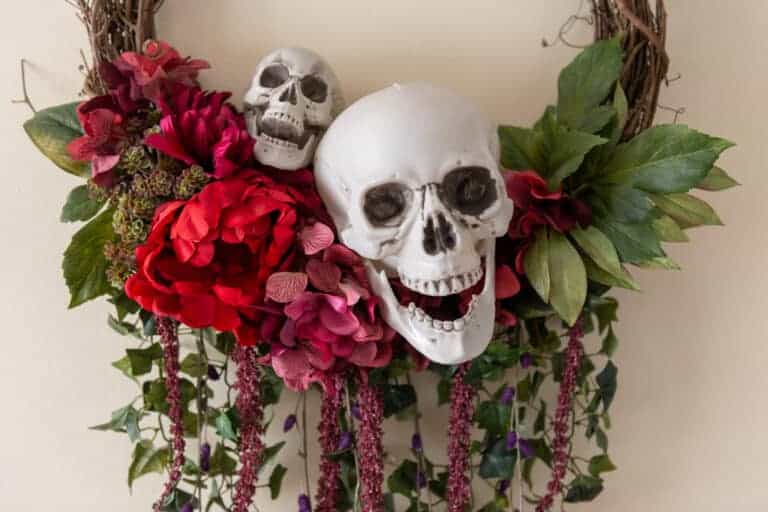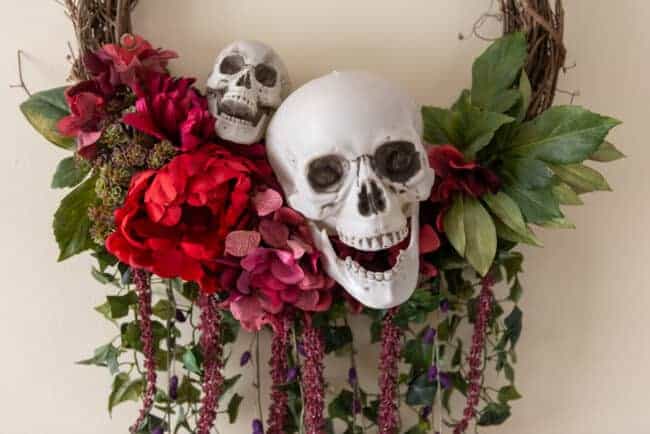 Photo: Wholesale Party Supplies
This wreath has just the right mix of macbre and beauty, which makes it the perfect Halloween scary wreath!  Get the DIY instructions here.  
Doorbell Finger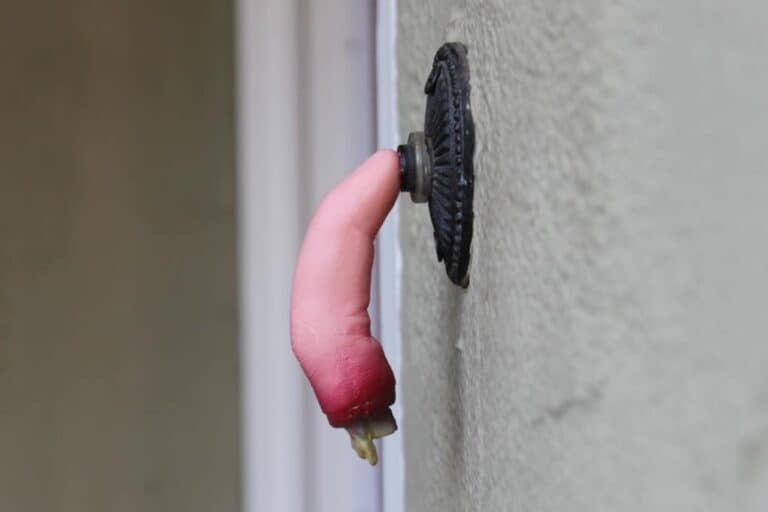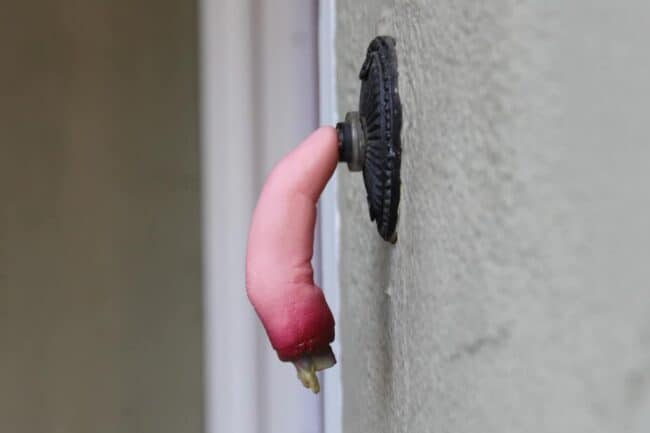 Photo Source 
This is a great, and just so easy, Halloween decoration idea! Just stick a severed finger on your doorbell!
Spooky Halloween Mirror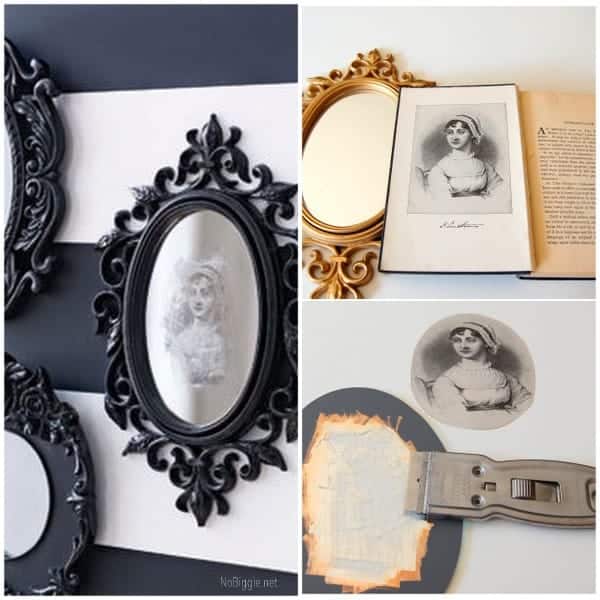 Photo: No Biggie
This is an amazing Halloween DIY. Create this awesome spooky mirror and scare everyone who enters your home (and yourself)!  Get the DIY tutorial here.  
Magnetic Spiders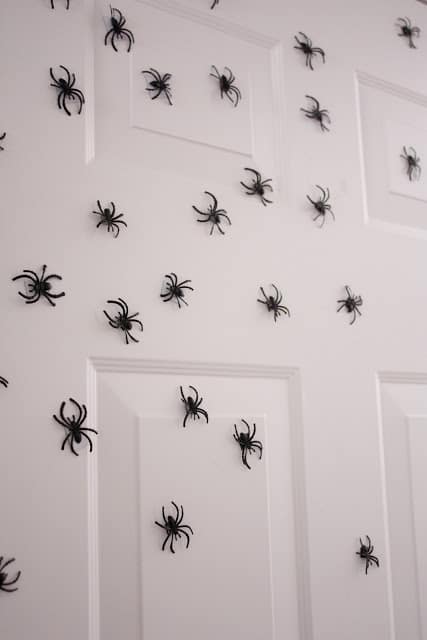 Photo: Delia Creates
Nothing says Halloween more than spiders. These magnetic spiders can be placed all over your home, in fact anywhere you want to create a scary corner!  Get the full DIY right here.
Ping Pong Ball Ghost Lights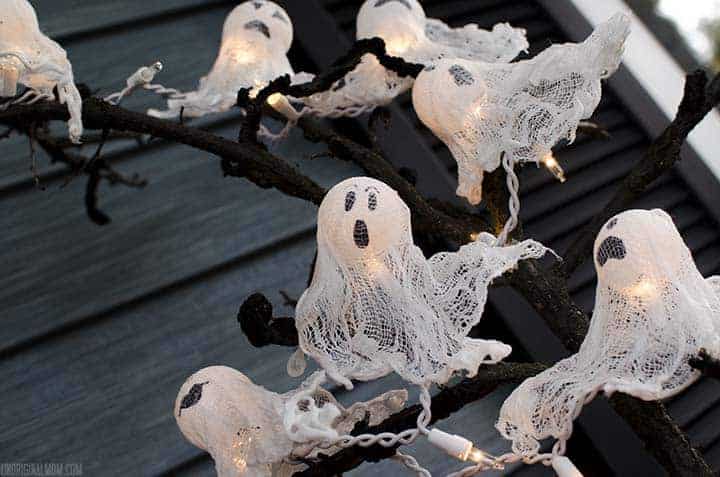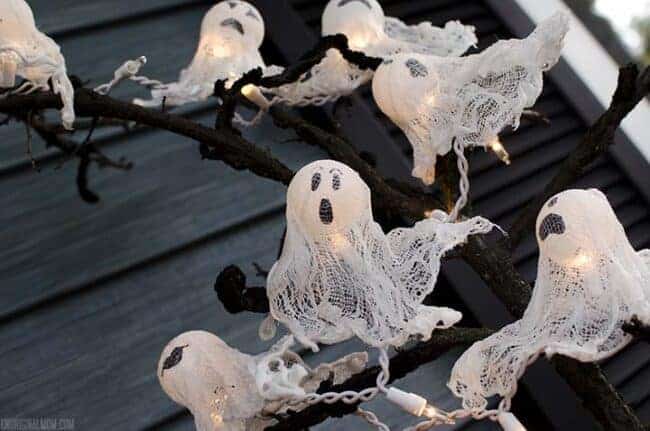 Photo: Unoriginal Mom
These easy to make Halloween lights use ping pong balls!  You can have so much fun with this DIY, and it really does look amazing. Get the DIY right here.  
Spooky Eyeball Wreath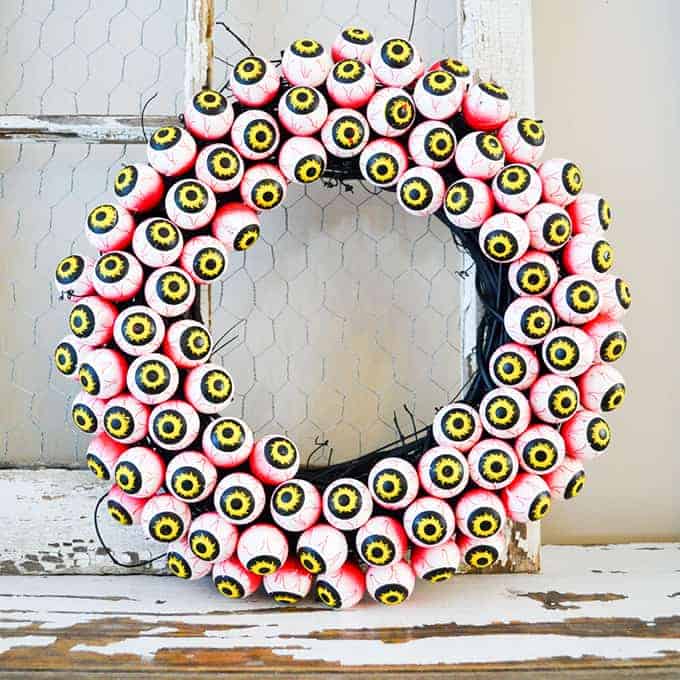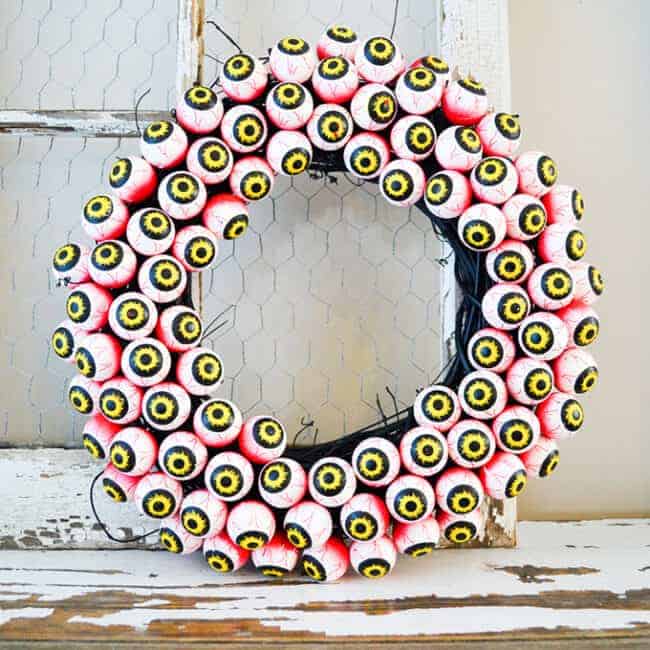 Photo: A Pretty Life
Isn't this eyeball wreath so cool!  It uses lots of eyeballs as you can see! This is a really fun DIY that you will have so much fun with. Get the full tutorial for this DIY right here.
Enormous Spider Web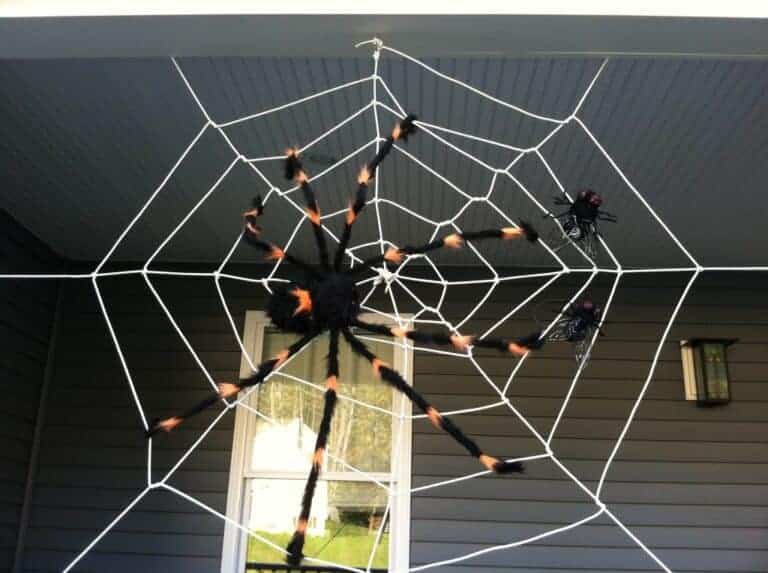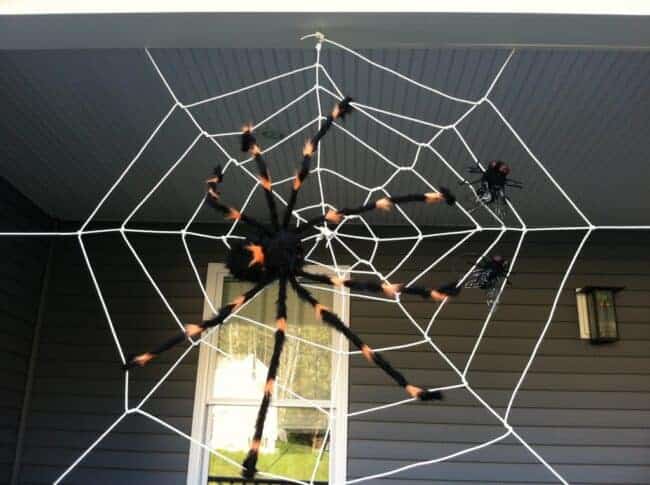 Photo: My Untangled Life
When the kids come round trick or treating you want something that is going to make them squeal! This enormous spider web will certainly get noticed! Get the DIY right here.
Spooky Crystal Balls Halloween Candlesticks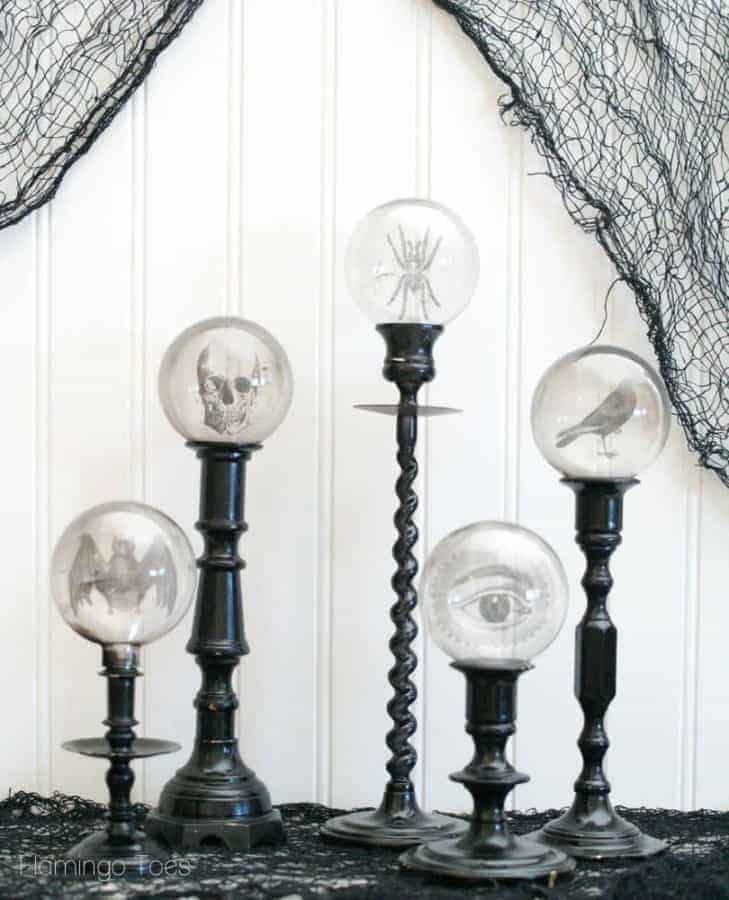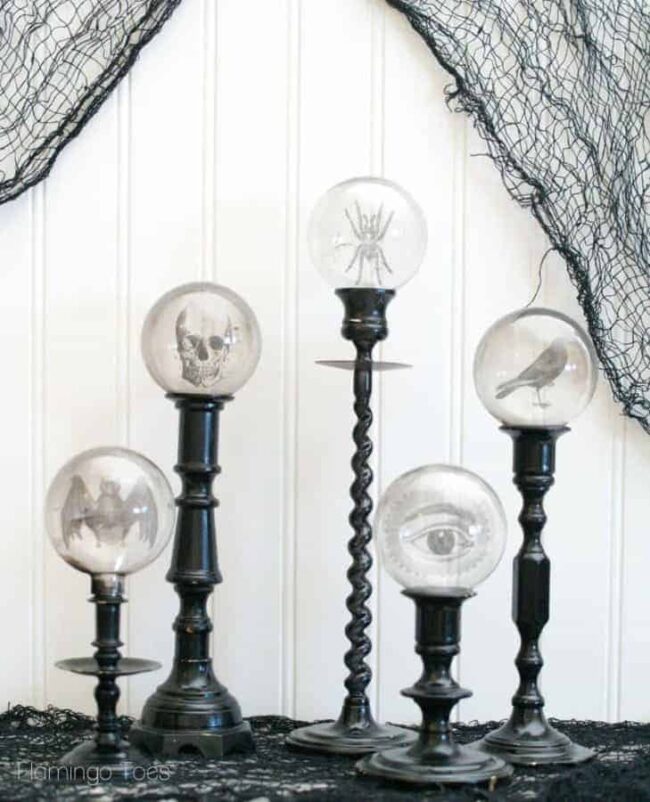 Photo: Flamingo Toes
This is a really effective and amazing Halloween DIY. It isn't for kids however, as it does require some steps that really only an adult should do.  But as you can see from the photo, this DIY is pretty awe inspiring. Get the DIY tutorial right here.  
Wall of Bats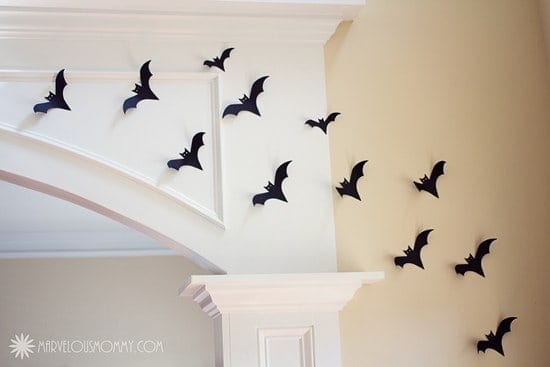 Photo: Marvelous Mommy
These bats are so easy to make, and they look so amazing on any wall of your home.  This is an easy but so much fun and effective Halloween DIY. Get the DIY tutorial right here.  
Mummy Hand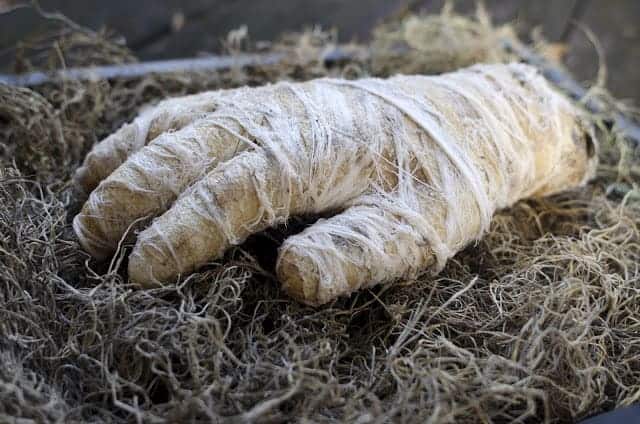 Photo:  Through My Looking Glass
Make this gruesome scary mummy hand fast and easily! It will be sure to put a chill through just about anyone. Get the DIY here.  
Halloween decorations are such fun decorations to make and craft. All these DIY projects for Halloween decorations will give you so much fun, and create such wonderful decorations for your home, garden or party!
You May Also Like These Posts:
No Carve Halloween Pumpkin Ideas
Thanksgiving Place Card Table Ideas