14 Place Card Ideas for your Thanksgiving Table
Beautiful and easy place card ideas for your Thanksgiving table
No Thanksgiving table looks complete without lovely decor and decorations.  Part of the experience of sitting down to eat with family and friends during the holidays is a lovely looking table.
When you have a full table, or even a small gathering, of people, it is good to make people feel welcome with their own special place at the table.
The place card ideas are all lovely and easy, and will make your Thanksgiving table look so much more special, beautiful, and welcoming to your guests.
Impress your guests, and make them feel so much more welcome with these 14 lovely place card ideas and tutorials.
Most of these are to DIY and make yourself. But there are also a couple of printables available in this list, so you will have ready made cards just to simply print off, all done for you!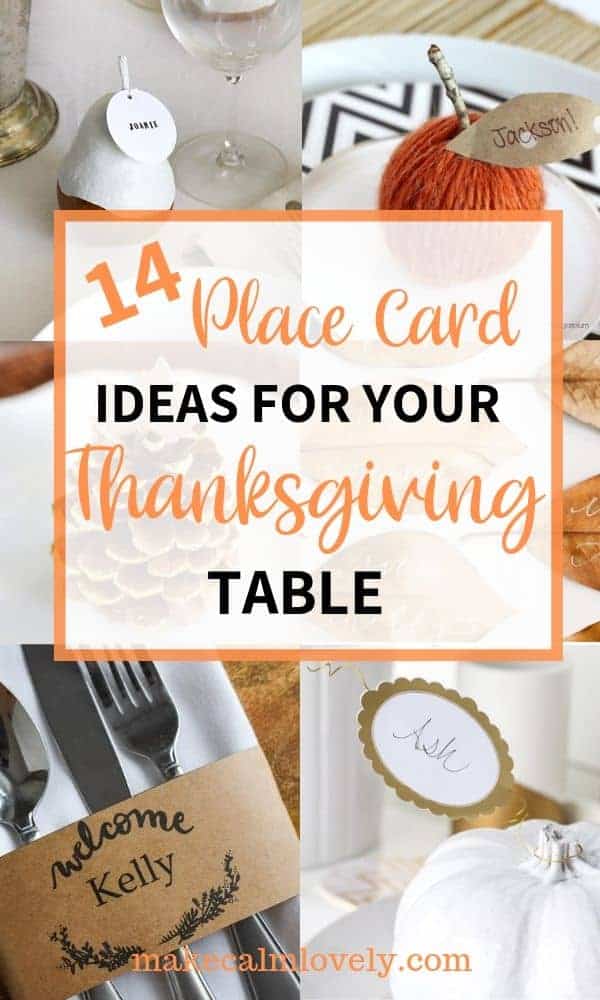 Gold Dipped Pear
This is a simple place card, involving just pears and paint!  You can use fake pears, so you have these place cards year after year, or real ones if you want. 
This is a quick and easy DIY for your Thanksgiving table!  See more information and the tutorial here.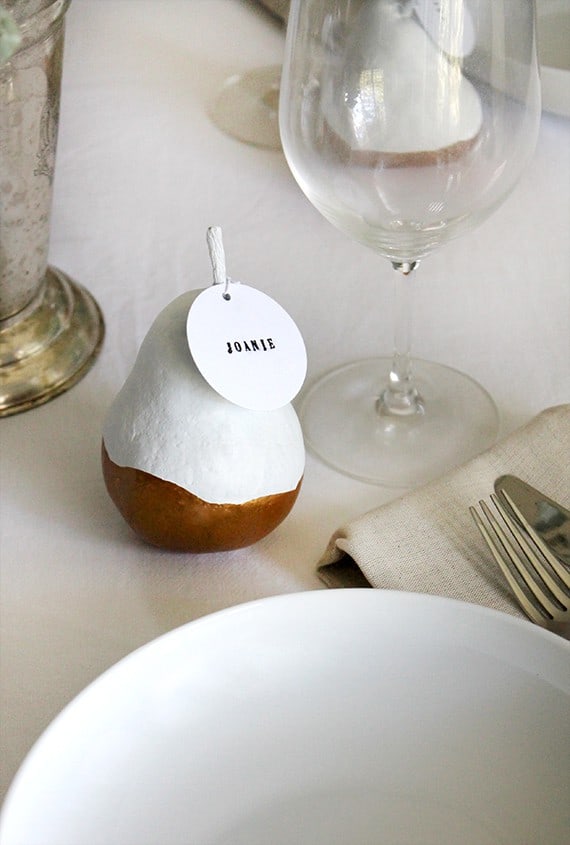 Photo: Almost Makes Perfect
Simple Pumpkin Leaf
There is nothing more Fall and Thanksgiving than pumpkins. So put a pumpkin prominently on your Thanksgiving table as the perfect place card!
These are very simple and easy to make, and will make up in no time at all. For more information and the tutorial click here.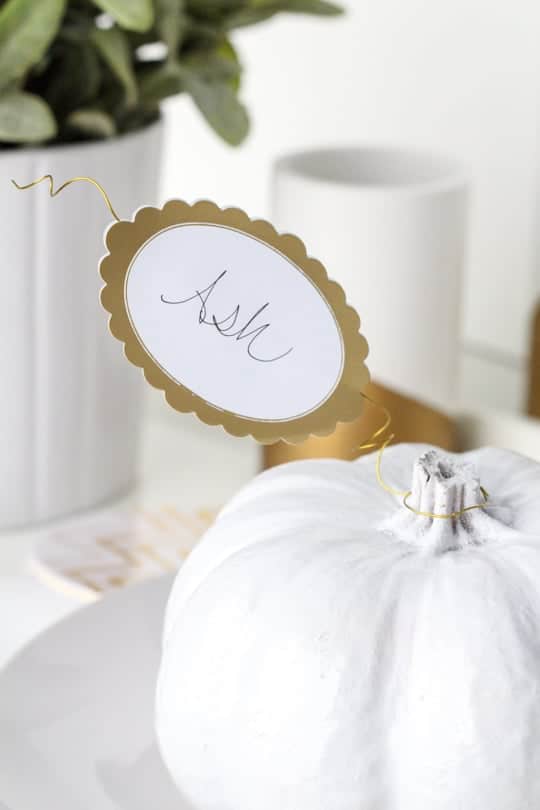 Photo: Sugar & Cloth
Dried Leaves
I really love this place card idea. It is so seasonal and so about Fall and autumn – lovely dried leaves that are marked with your guest's name.  See more information and how to make them here.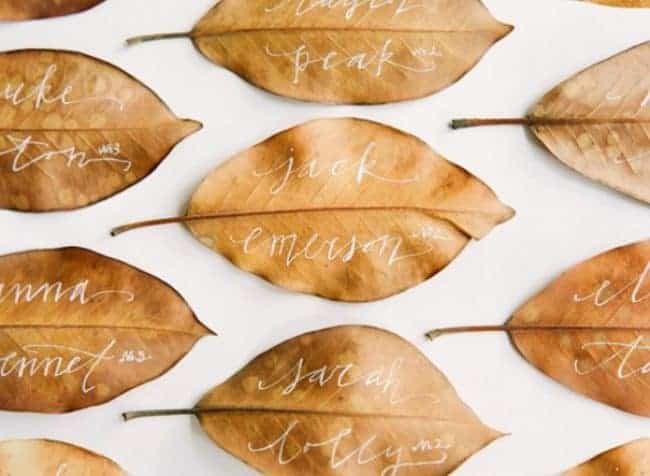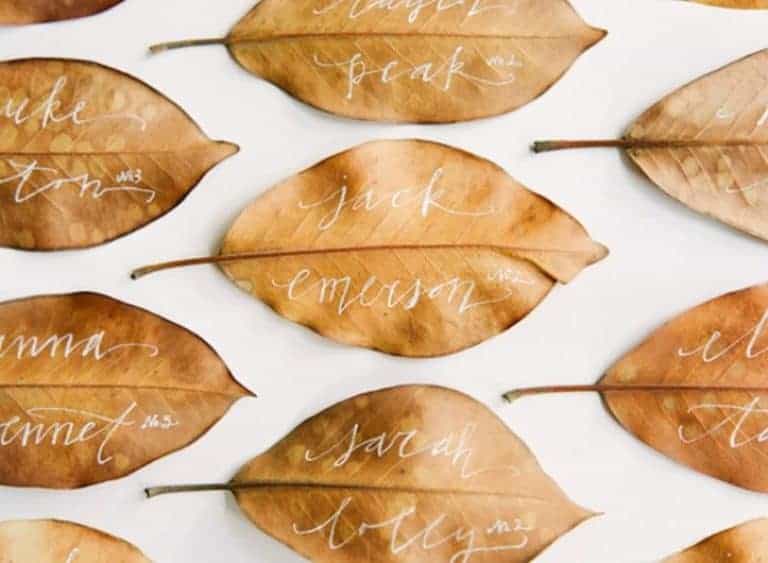 Photo: Once Wed
Wheat Sprig
A simple yet beautiful place card idea.  A simple sprig of wheat is tucked into a kraft paper place card, with just some calligraphy needed for this DIY.  See more information here.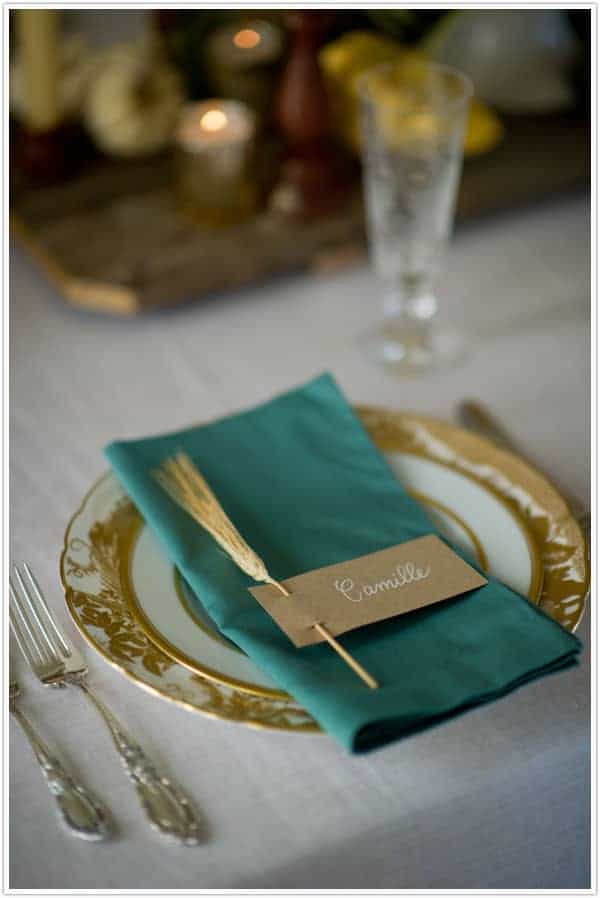 Photo: Camille Styles
Thankful Templates
Here are some free templates to download for lovely Thankful kraft paper place card settings.  You can customize these and print them off immediately.  Get the full information and the printables right here.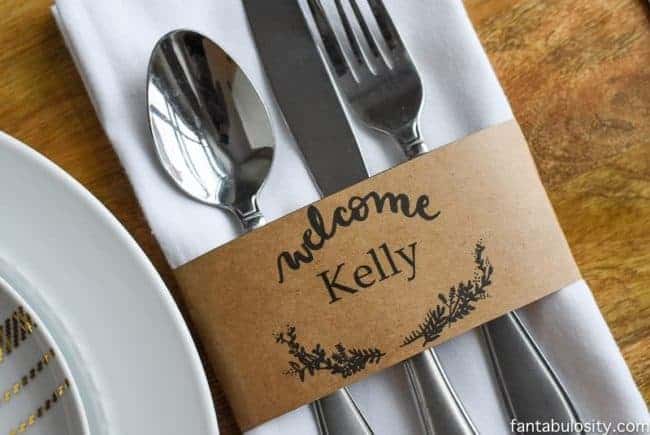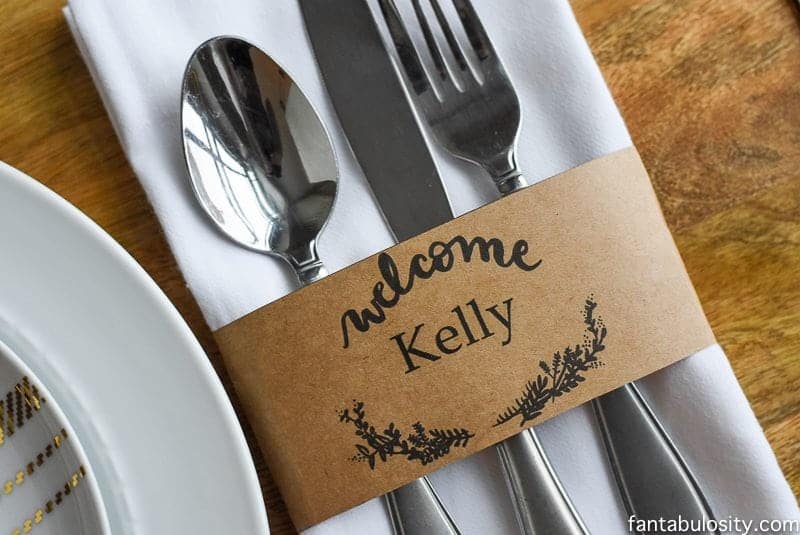 Photo: Fantabulosity
Pumpkin Pie Place Cards
This is an amazing idea for place cards!  Make this pumpkin pie slice pie and you will have a centerpiece, plus individual place cards! 
This requires a little bit of work up front, but this is so unique and lovely!  See the tutorial right here.  
Photo: The Happy Scraps/Tatertots and Jello
Yarn Pumpkin
Another simple and fun to make place card.  Again pumpkins are so Fall and Thanksgiving, and a cute little handmade yarn pumpkin makes a great place keeper! See the tutorial right here.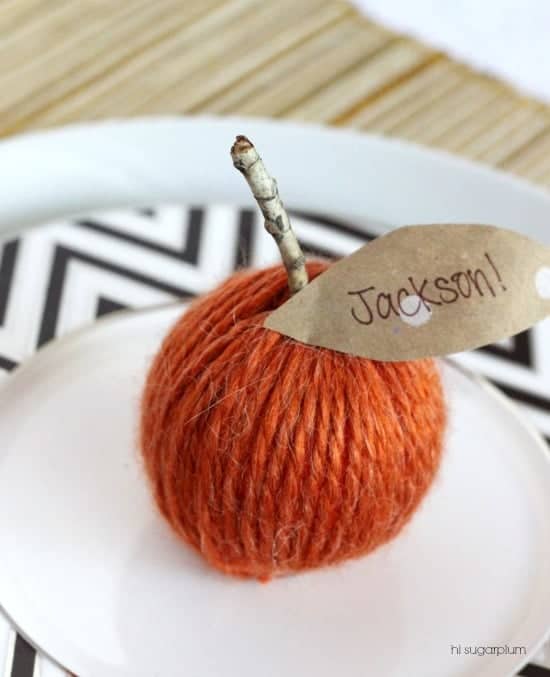 Photo: Hi Sugarplum
Wishbones
Wishbones make great place card themes.  These are pretty and easy to make. Get the full instructions here.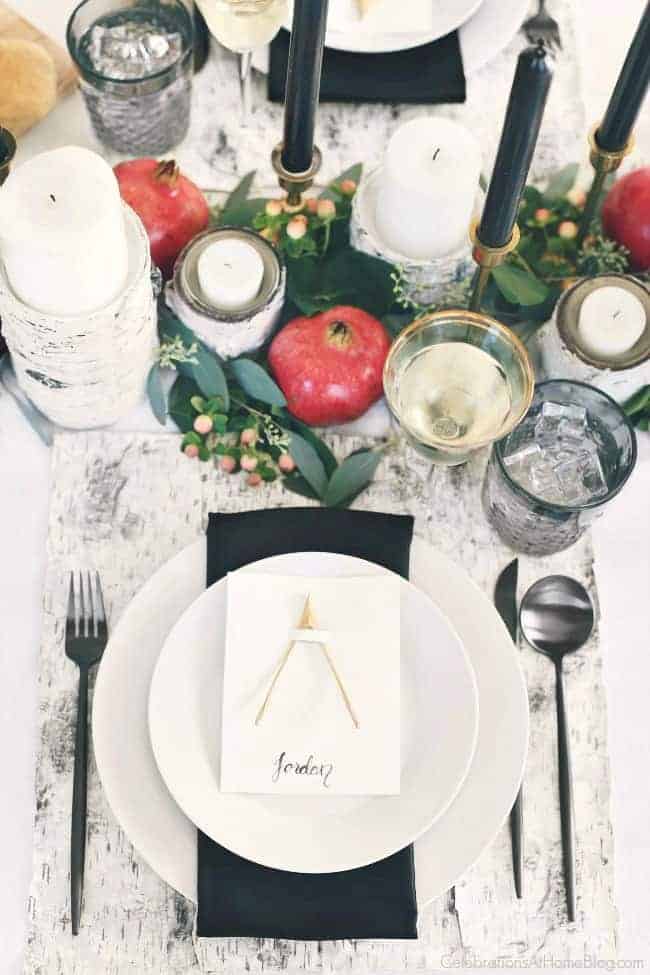 Photo: Celebrations at Home
Pinecones
Pinecones make a simple beautiful place setting marker.  Bringing nature inside is always a great thing for Fall decor and beauty. See the tutorial here.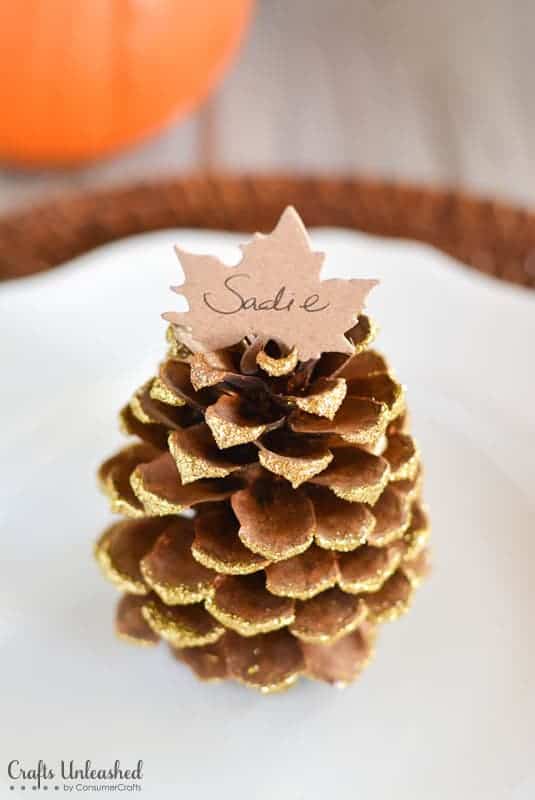 Photo: Crafts Unleashed
Quilled Pumpkins
Try your hand at the paper craft of quilling by making these place cards.  It will make a fun craft to try, and the end result will be a beautiful piece of decor for your table (and perhaps a new hobby for you!). See the tutorial here.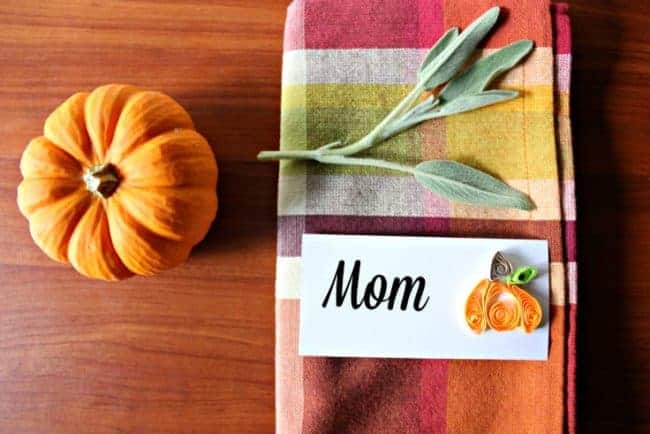 Photo: Confessions of an Overworked Mom
Use a Tablecloth
Instead of using individual place cards, use a tablecloth for the purpose.  Just take brown kraft paper and use some calligraphy skills, to create a perfect table for Thanksgiving.  See the tutorial here.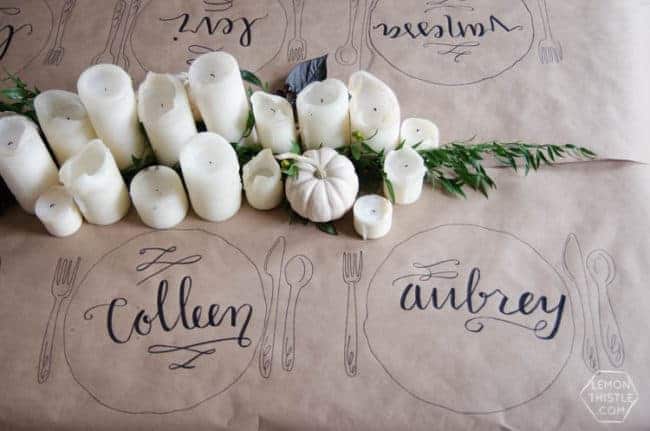 Photo: Lemon Thistle
Cinnamon Sticks
Cinnamon sticks make great smelling, and pretty looking rustic place markers.  This is an easy DIY to put together.  See the tutorial here.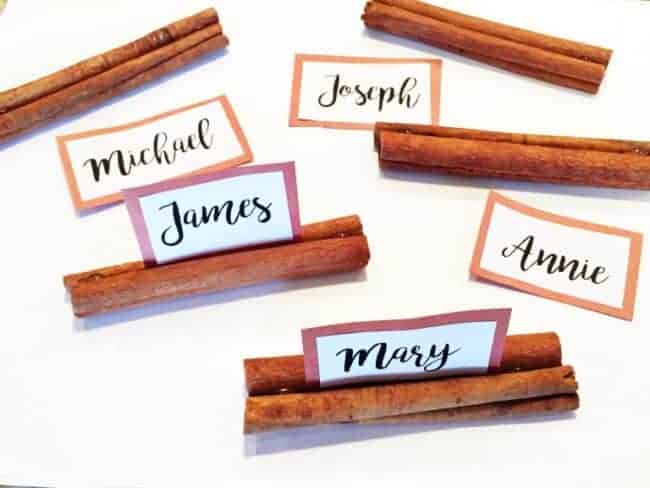 Photo: The Cofran Home
Printable Thanksgiving Tags
These are simple and pretty tags to print for place cards for your table.  See the post here with the printable.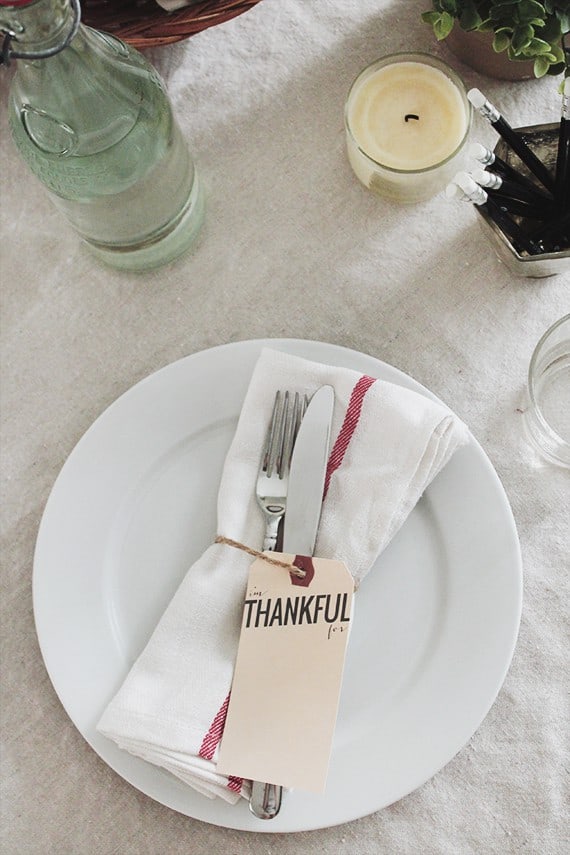 Photo: Almost Makes Perfect
Simple Fall Place Cards
These are simple and beautifully designed place cards. They will add a modern rustic touch to your table. See the tutorial here.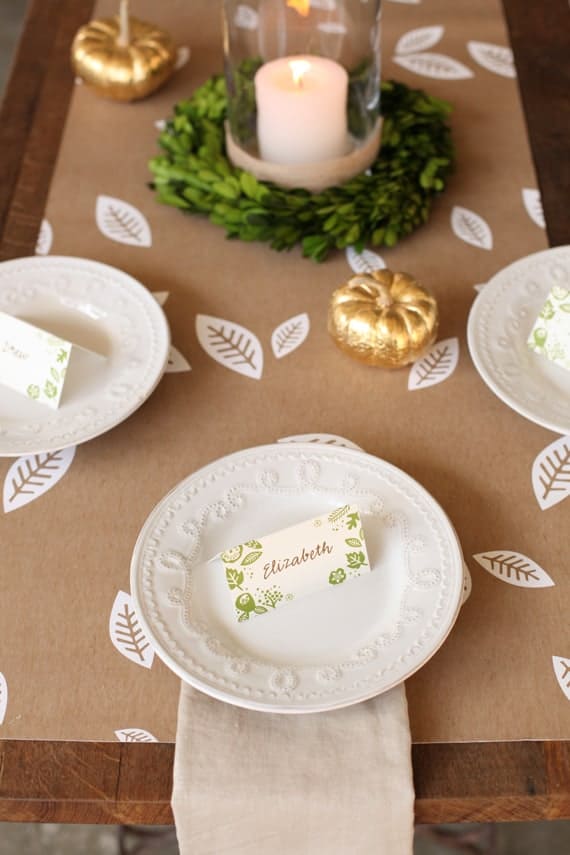 Photo: Julep
Make your Thanksgiving table lovely and welcoming by making these great DIY place cards for your friends and family guests.
Everyone loves to see a beautifully decorated table when they eat their Thanksgiving dinner!
Beautiful and easy place card ideas for your Thanksgiving table