Knit something fun this weekend!
Start a great Knitting Project this weekend with these
fun and unique knits!
If you are looking for a knitting project, but you are tired of making the same kind of things, why not try a fun knitting project instead!
Here are a selection of fun knitting patterns that are useful, unusual, weird, strange, or just simply fun for you to make. 
All these patterns make great weekend knitting projects. Knitting doesn't have to be practical!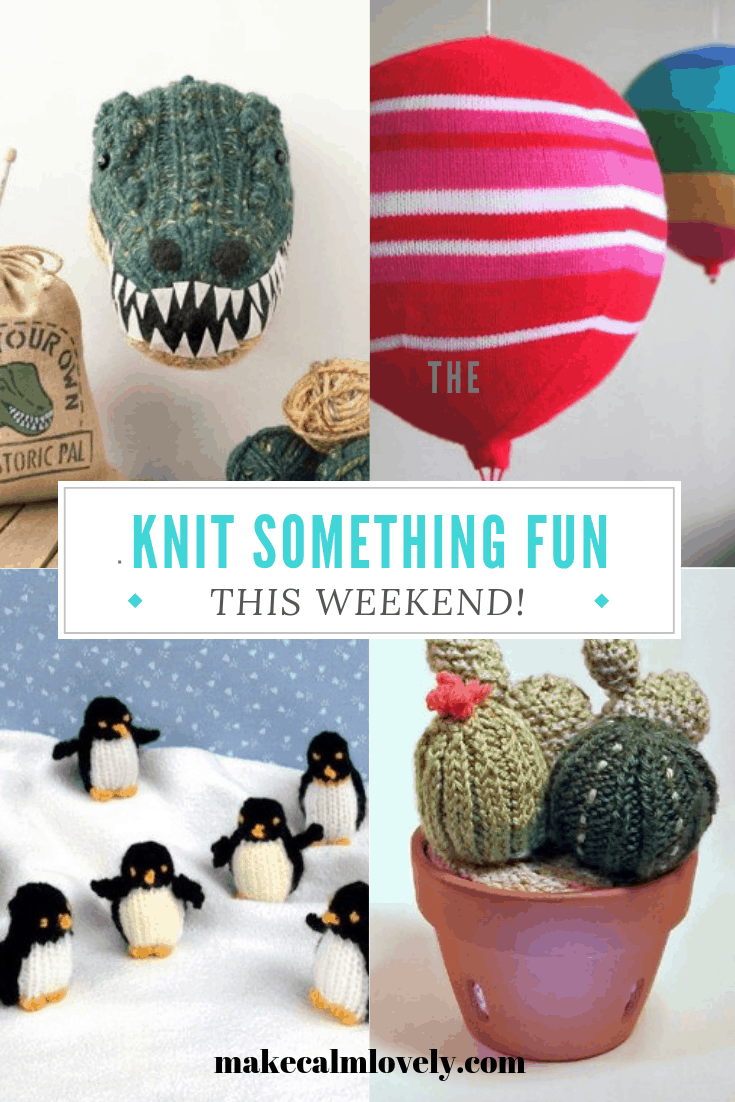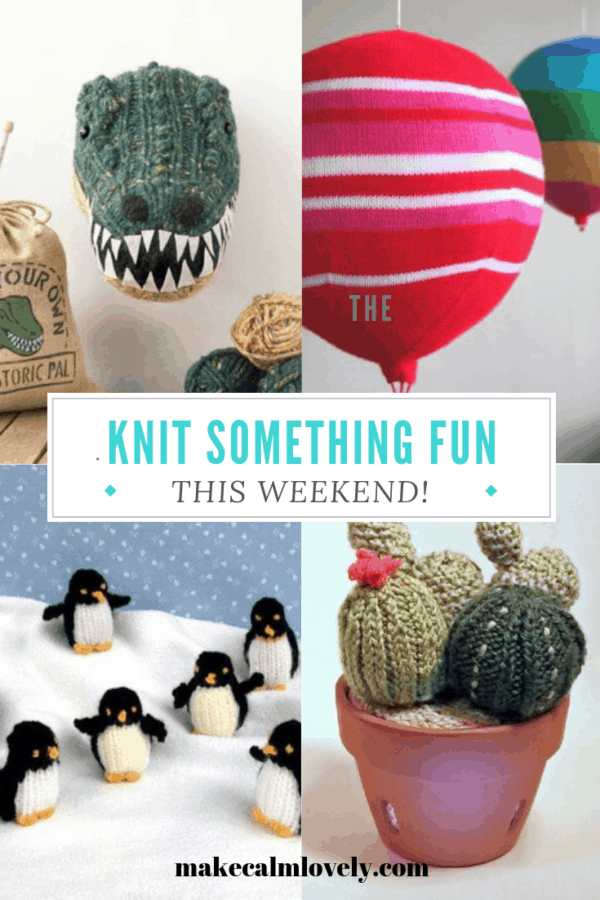 T-Rex Dinosaur Head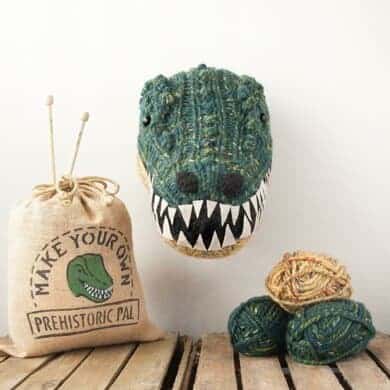 This T-Rex Dinosaur head can be mounted on a wall for a startling art feature! It's a pretty fun and very unique project to tackle! Get the pattern here
Tiny Penguins to Knit
Each cute little penguin can be made up in absolutely no time at all. You can even amass a whole collection of little penguins!  Get the pattern here.
Knitted Animal Scarves, Mitts and Socks book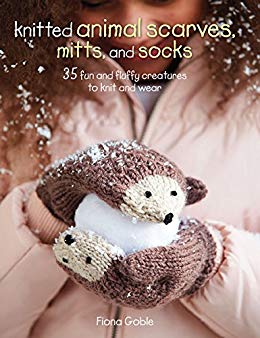 This book is full of fun projects to knit that you can wear, including a fox scarf, hedgehog mitts, shark scarf complete with fin, and penguin socks, to name just a few great knitting project. Get the book here.
Forever Knitted Flower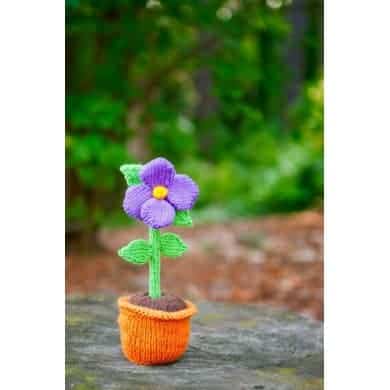 You may just want to knit up a cute little flower in a pot that you can display in your home!
Get the pattern here.
Sexy Tea Cozy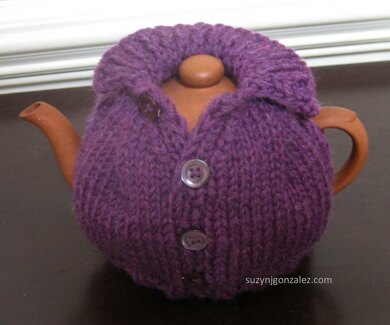 A practical tea cozy, but with a sexy look to it! Would make a great fun present for somebody.  Get the pattern here!
Knit your own Zoo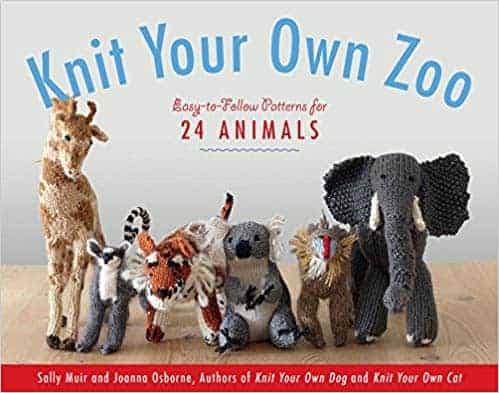 This book has step by step instructions showing you how to knit 24 zoo animals! Includes patterns for a giraffe, koala bear, elephant, lion and more. You can get the book here.
Happy Buddha Tea Cozy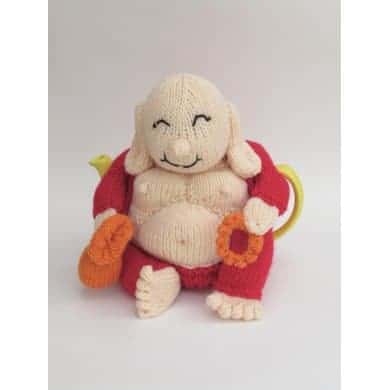 Yes this one is quite weird. I am really not sure what I think about this, but had to include it in this list!  It is certainly different!  Get the pattern here.
Knitted Cactus Garden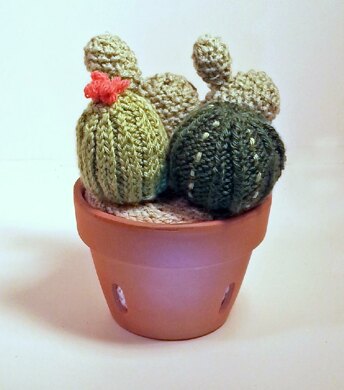 If you aren't very good at growing plants and green fingers you do not have, perhaps a knitted cactus instead?!  Get the pattern here
Knitted Animal Hats
This book has 15 knitting patterns for various knitted animal hats. The patterns include hats featuring chickens, monkeys, pig, frog and more. You can get the book here.  
Kindle Cocoon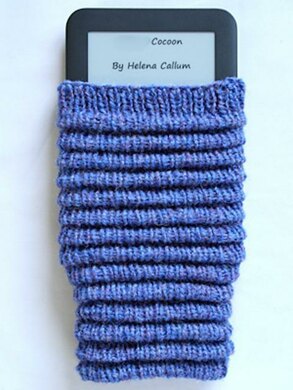 Here' a great knitted case to protect and hold your Kindle!  Get the pattern here
Hot Air Balloons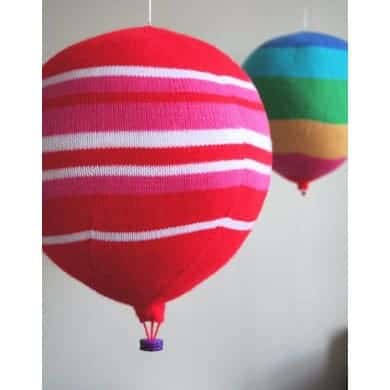 If you want a very unique and unusual thing to hang in your home, this could well be it.  Get the pattern here.
Field Guide to Knitted Birds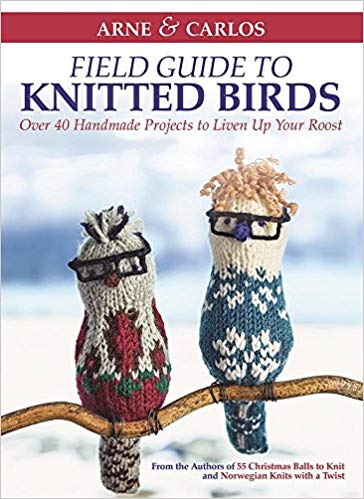 This book contains patterns for, yes you've guessed it! – knitted birds!  The patterns include bullfinches and wagtails, to name just a couple. You can buy the book here
Egg Cozies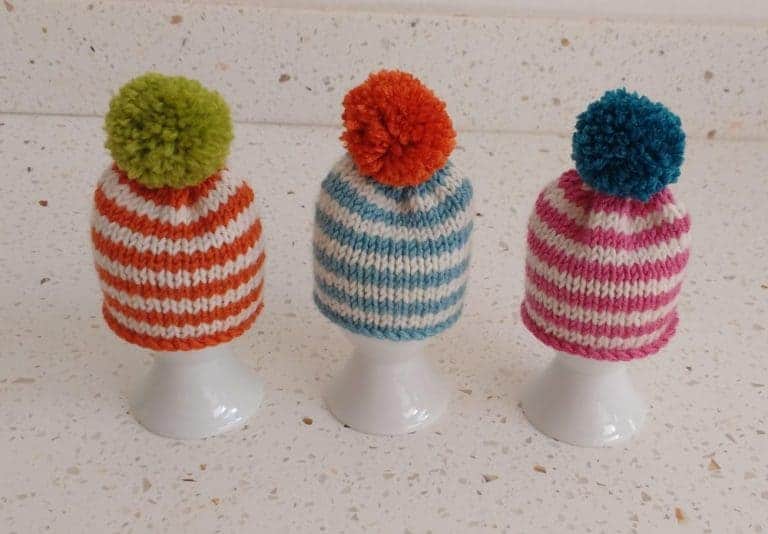 Egg cozies are actually quite practical. If you want to keep your boilers nice and warm, knit up a little cozy for them! Get the pattern here.
Cabled Cup Cozy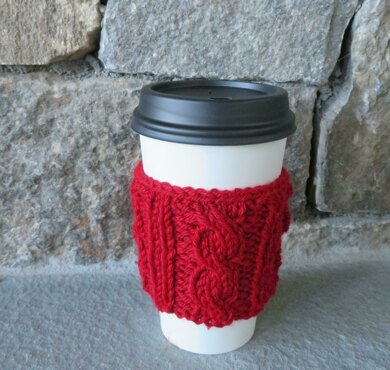 A cup cozy is actually a very useful thing to have. These little cozies knit up in no time, and they will keep your morning coffee nice and toasty!  Get the pattern here.
You may also like:
10 Knitting Patterns for Gorgeous Sweaters you need this Fall