These metallic gold-dipped wine glasses will put some glam into your life!   They are nice to use when you have friends over, or just to add a touch of class to any regular wine-drinking 'occasion'.  I used stemless wine glasses for this project – I really like the modern simple look of stemless wine glasses, but you can use any glasses at all – stemmed, stemless, or even champagne glasses.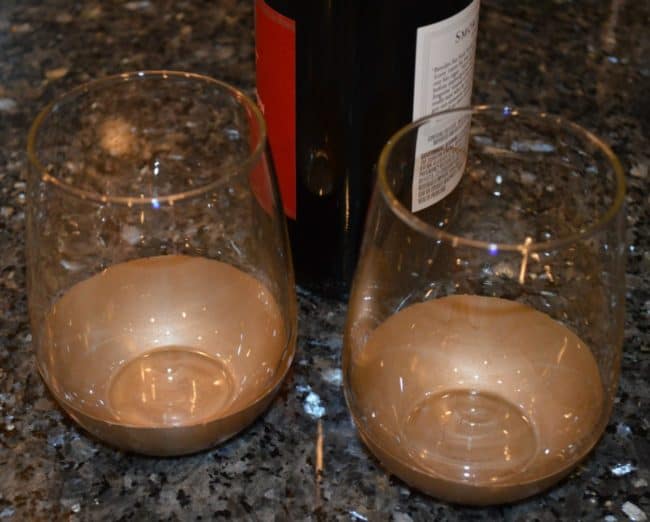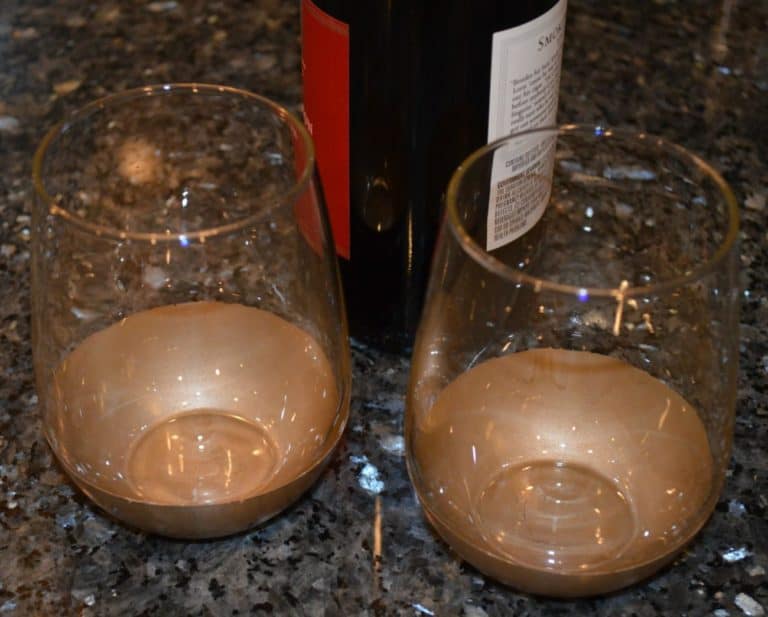 Supplies needed:
Drinking glasses of your choice
Painter's tape or masking tape
Ziplock bags (I used small for my glasses)
Metallic Gold spray paint
Wash the glasses thoroughly in soapy water. Rinse well, and set out to dry.
Once they are completely dry, cover the glasses with masking tape or painter's tape, to mark out the area you want to be sprayed gold. I only wanted the bottom to be sprayed, so as you can see I have covered all the other areas, leaving the bottom exposed.  Once the tape is on, tape the clear ziplock or plastic bag over, to protect the rest of the glass from being sprayed.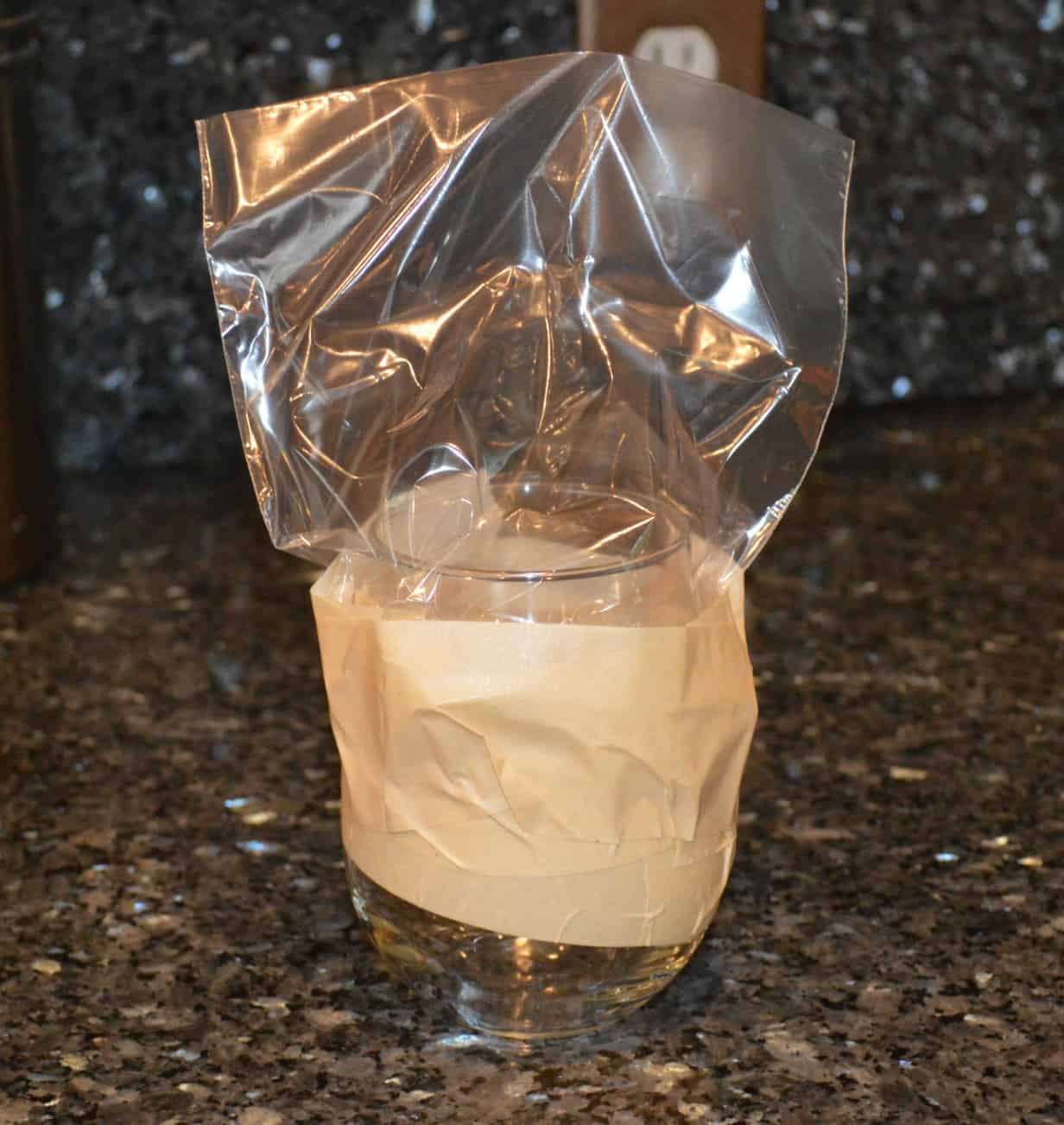 Turn each glass upside down and spray each glass with the gold spray paint.  Spray from about 12-18 inches away. The further away you can spray the better the finish of your paintwork. I found that spraying too closely just produced ripples in the paint. Remember you are only spraying the bottom of the glass that will be gold.  You will probably need to do a couple of coats of the paint. Allow the paint to dry in between coats for a smoother finish.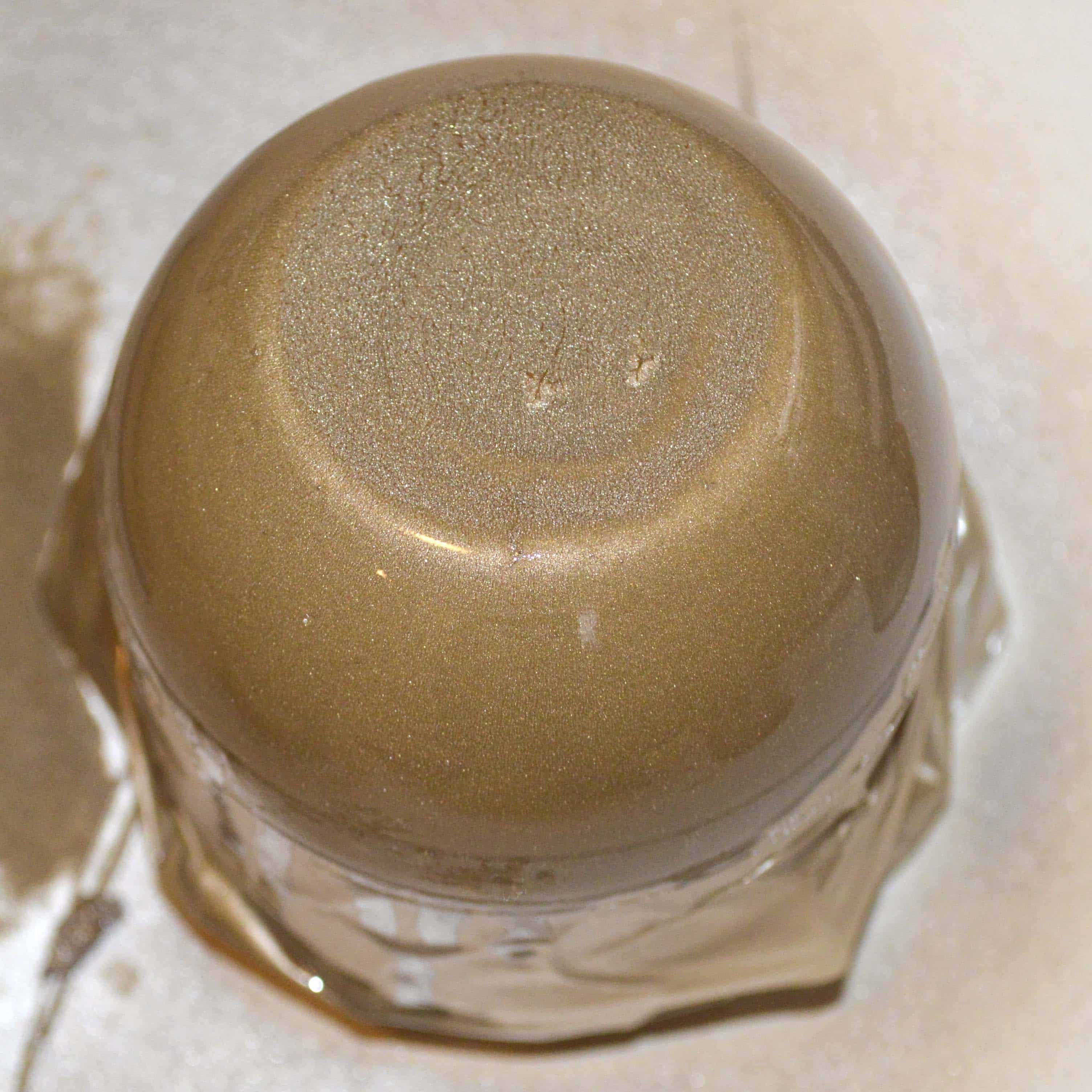 Leave to dry for as long as possible (I left mine for several hours), then pull off the plastic and tape once the paint is dry.  If you have uneven lines just go over them and tidy them up with either a razer blade or a knife (obviously be very careful when doing this).  Wipe the glasses over lightly with a very damp cloth.  Stand the glasses on a flat surface rim side down, so that the painted bottom is upright to dry for a while longer, overnight if possible to really finally finish them.
Once completely dry your glasses are ready to use! Remember they are not dishwasher safe.  To clean rinse the inside by hand-washing, and gently wipe over the outside of the glass.