8 Tips for Organizing your Closets just like Professional Organizers
Professional Organizers know all the tricks to keeping closets organized. These tips are for products & organization ideas that professional organizers use all the time when planning and reorganizing closets.
Everyone wants a tidier neater closet or cupboard, but usually it is an ongoing battle not only keeping your closets and cupboards tidy, but getting your entire family on board with it too.
Professional organizers know exactly how to keep things organized, and stay that way. Here are 8 incredible tips for keeping your closets so organized everyone will think you employed a professional!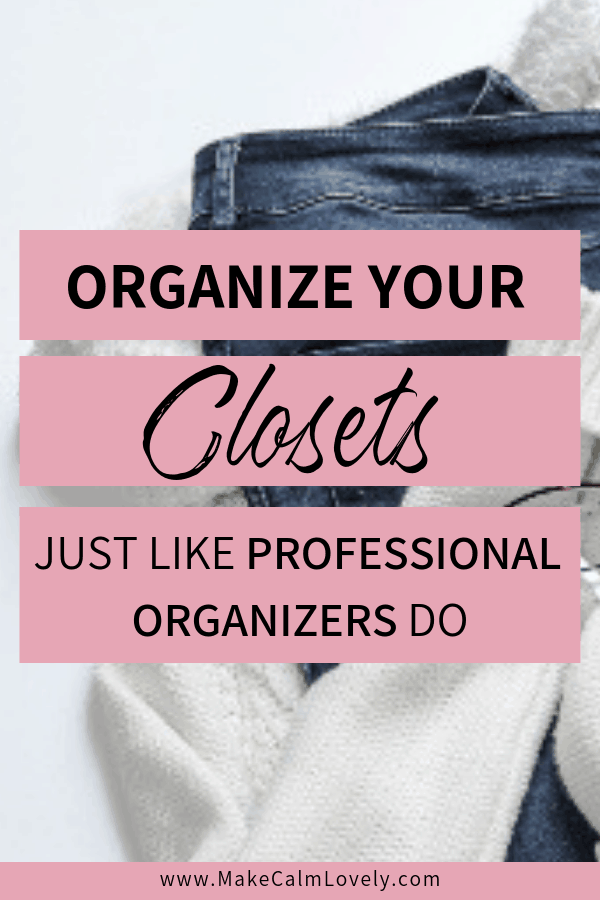 This post contains affiliate links. You can view our policy here.
1. Label your Stuff!
Creating labels not only helps you find things easier, it is a good tactic to get everyone in your family on board with what and where things go.
You can label anything in any of your closets – for instance jars of food in your pantry, magazine holders (label what magazines they contain), shoe boxes – pretty much anything at all that you need to draw attention to what the contents are. With a label on something your family can't say they didn't know where something went!
Choose an electronic label machine to do the job quickly and easily.
Tip: Keep an entire meal labeled in a storage container in your pantry, for those nights when you need a quick meal. Such as a complete pasta meal – a box of pasta, jar of sauce, etc. Label it something like "pasta meal" and store on a shelf in your pantry.
2. Organize by Daily Need
Utilize your shelves and storage areas according to how often and how much they will need to be accessed. If you have foods, especially canned foods, that are not used often, place them at the top of a pantry.
Foods that are accessed more frequently should be on middle or lower shelves to be accessed easier and faster. If you have shelves that your kids will need to access place them at their level – their lunchboxes, bags, coats etc should be easy for them to reach and access themselves.
Anything heavy, such as large bags of dog food should be kept on lower shelves and the bottoms of closets. Consider your daily needs when planning out your closet space. Anything you only use occasionally can be put on higher shelves, or hidden away from view.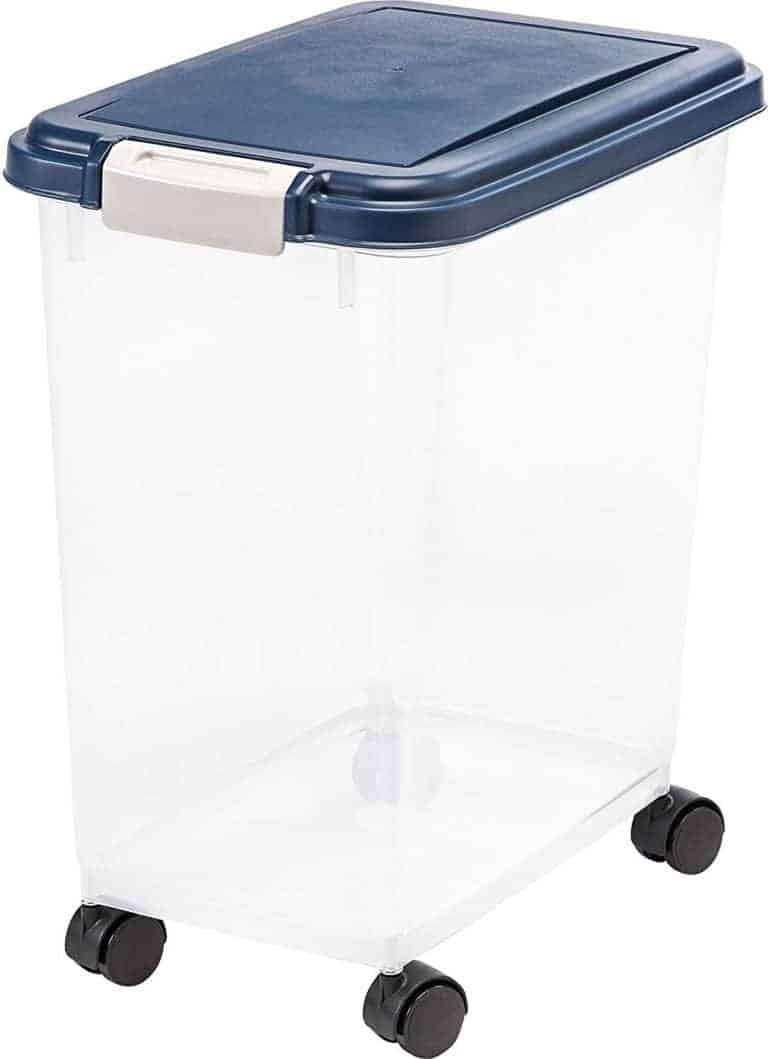 Tip: Keep pet food in a special container that is easy to access and pour or scoop from, and will keep out bugs and vermin, such as this one.
3. Use every available piece of space
Take a look at and inside your closets and consider what areas you are not utilizing that you could use for storage. For instance the back of doors, on the walls or floor of a closet. Professional organizers try to use every piece and area of space in a closet.
Here are some ideas to utilize every space in your closet:
Consider using a wall-mounted holder for your brooms and brushes.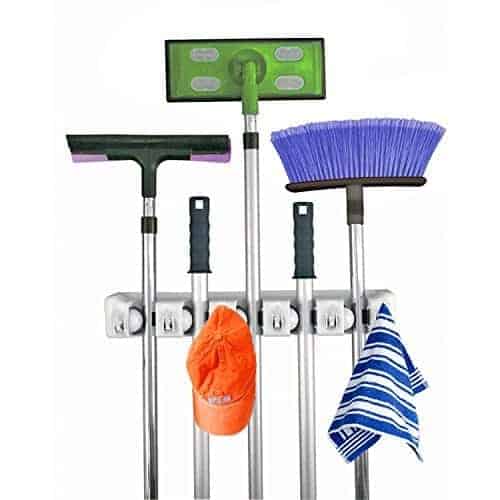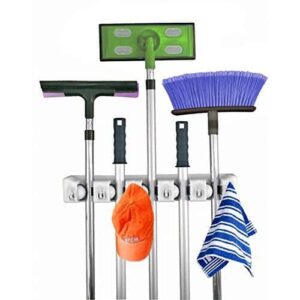 Use a wall mounted bag dispenser for all those plastic bags that you accumulate: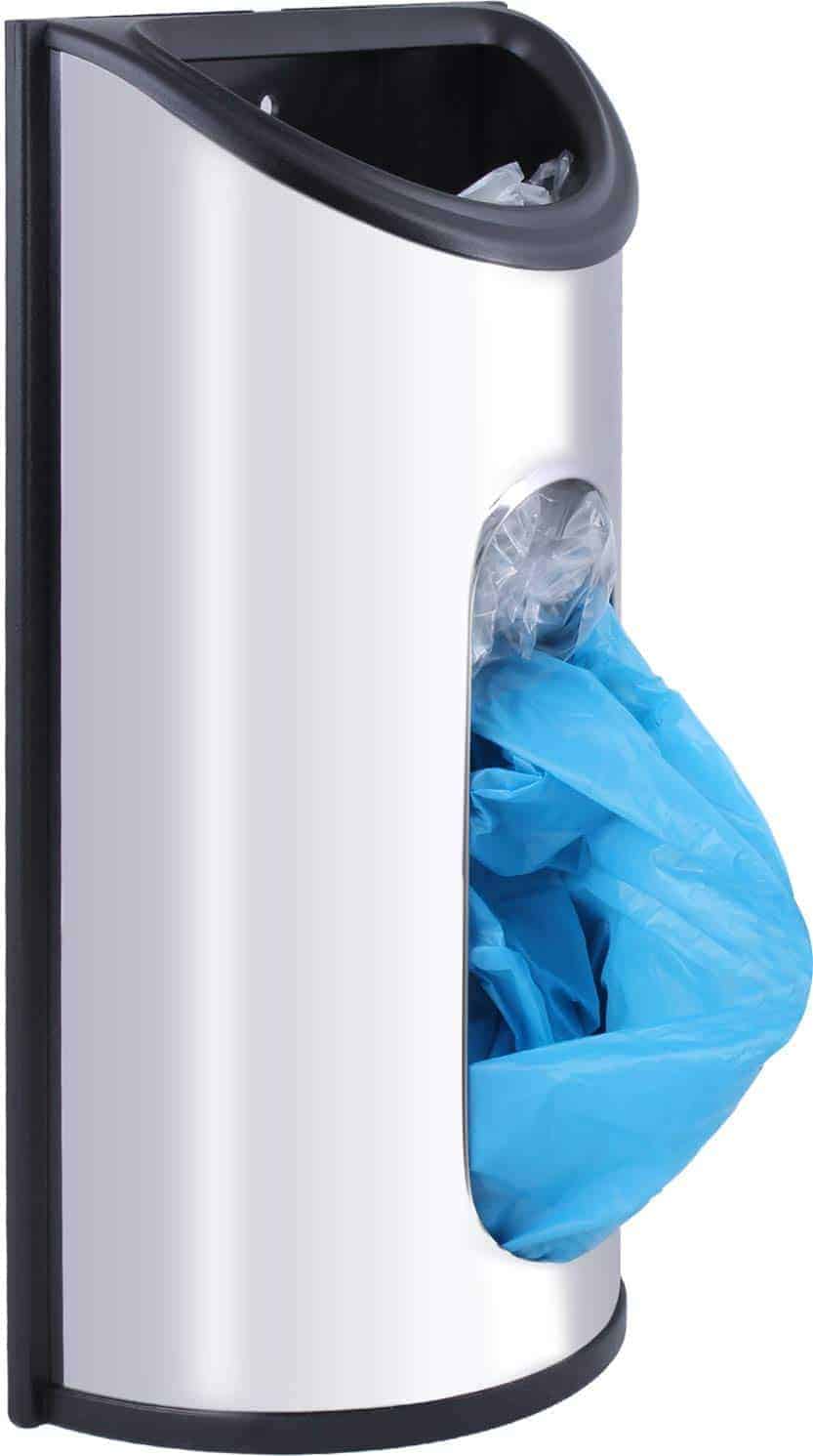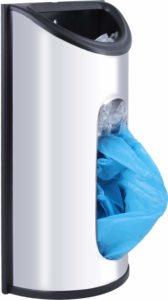 Tip: Empty and free up a drawer in your kitchen by mounting a rack on the inside of a cupboard door for products such as foil, parchment paper etc.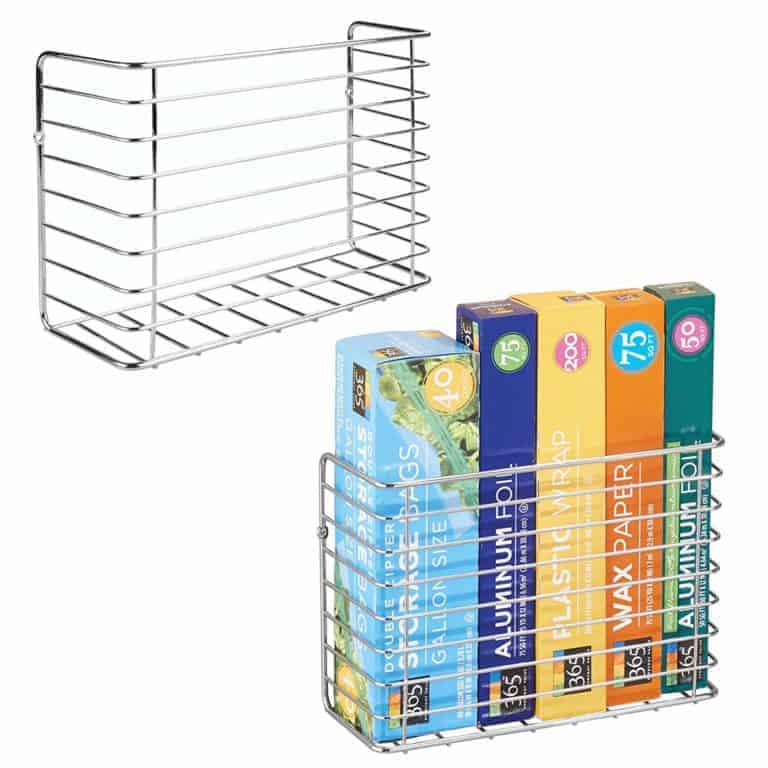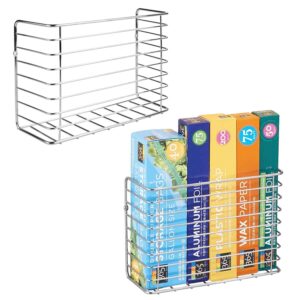 4. Use little helpers to store your food and items
Closet shelves stack up with things, and it can be hard to access things that are behind other things or just too difficult to locate. But there are many pieces of equipment that you can purchase to make it easier to access all the items on shelves.
Here are some ideas for inexpensive little helpers that will really make reaching your stuff much easier:
Use a can stacker to keep cans organized and accessible on your shelves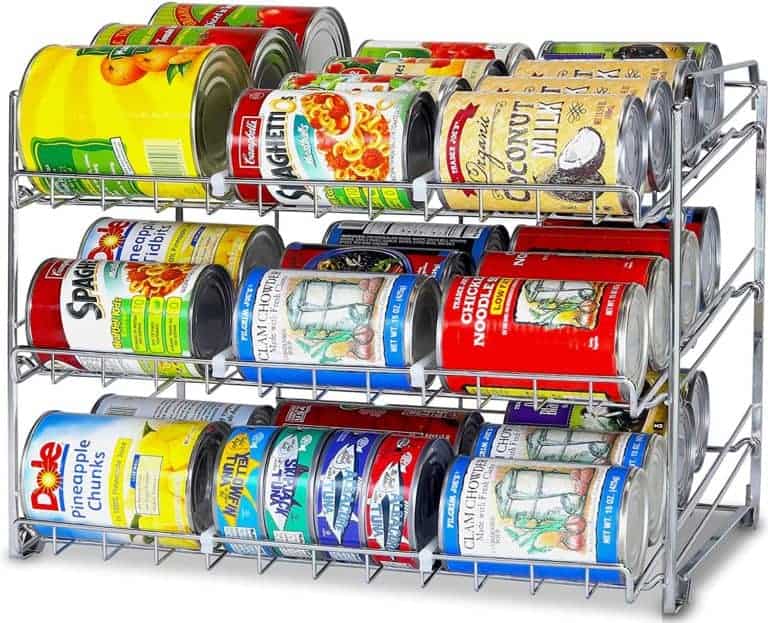 Use a lazy susan to easily access items on your shelves. Lazy Susans can make finding anything on your shelves so much easier. This is a double one, but you can also use a single one for taller items.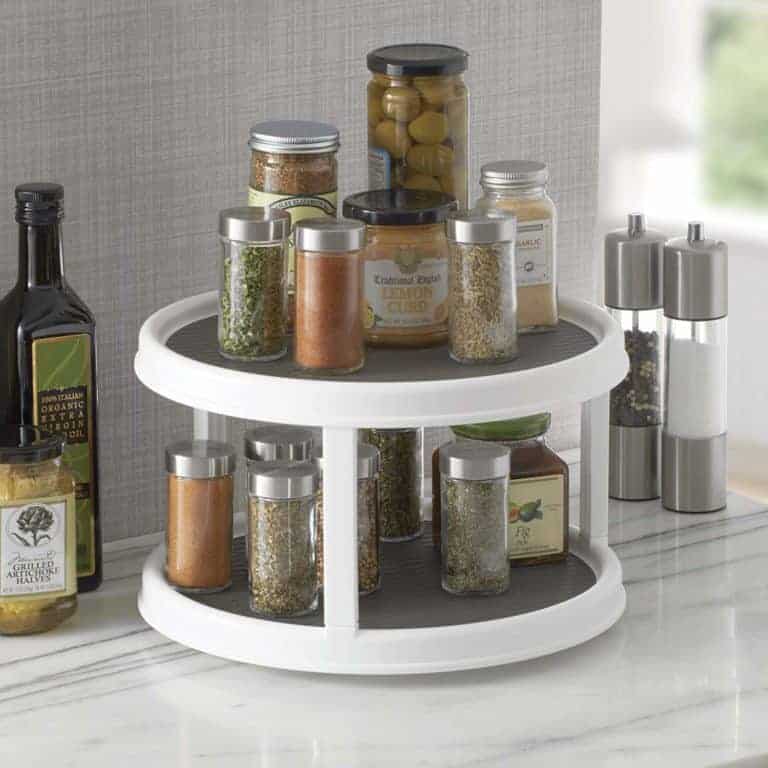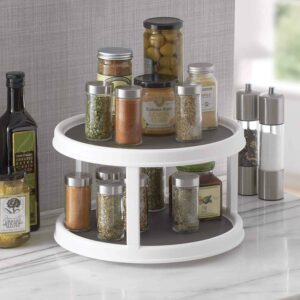 5. Make your things easy to see
Store items in plastic or glass see-through containers, so that you can easily see what is inside.
Store food items inside see-through containers in your pantry (and label them in addition). Use plastic bins to keep items together that can be easily seen and found.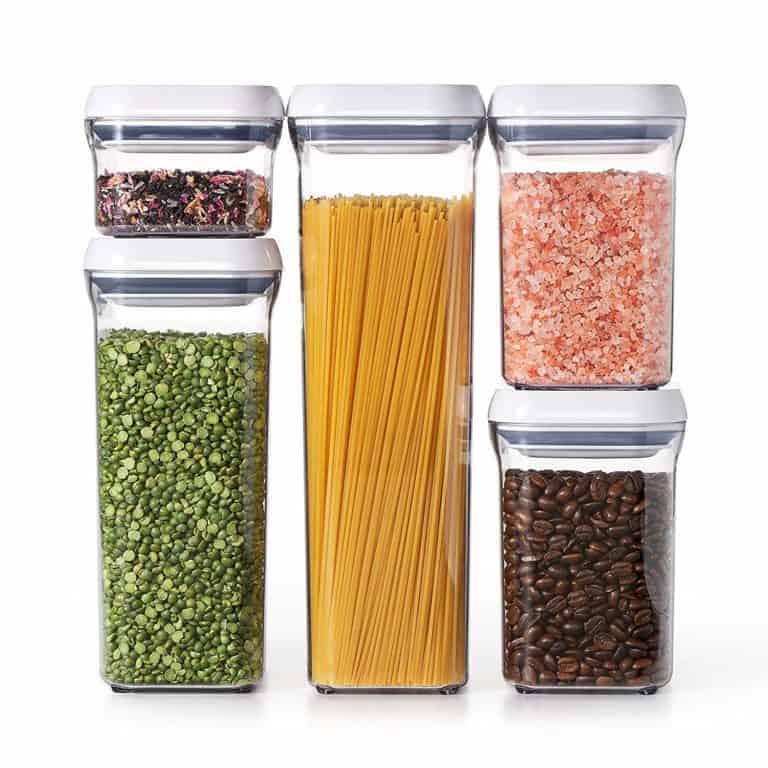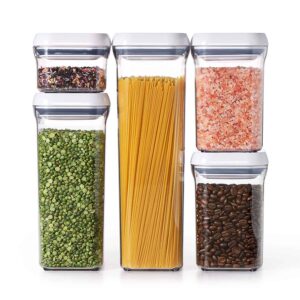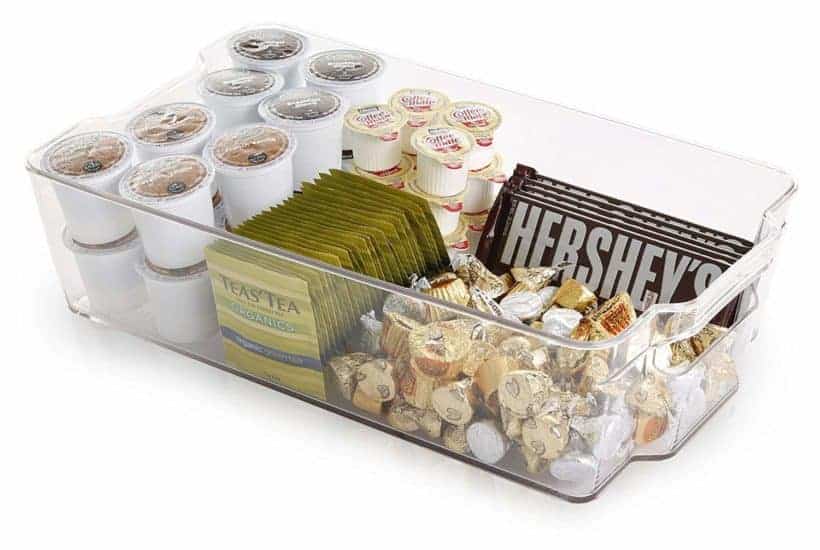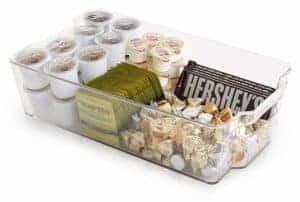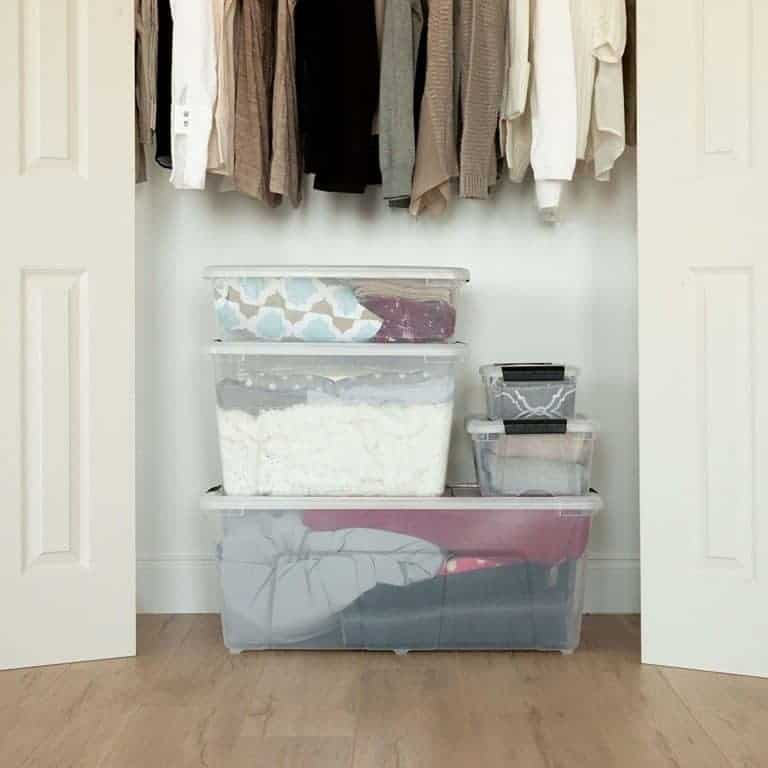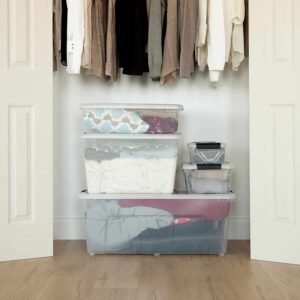 Tip: Place things in a plastic or glass see-through container, AND label them also, for maximum organization!
6. Keep like with like
Keep the same types of objects, foods etc together, so that it is easier to locate what you are looking for.
In your pantry keep pasta and rice together, keep your baking supplies together etc. Keep the same types of canned foods together.
Create category bins for similar types of food to store all together. Organize your coats in your closet by need – raincoats, winter coats, lightweight jackets. All around your home keep like with like in your closets.
7. Don't underestimate the power of hooks
Something as simple as a hook can make a huge difference inside a closet or cupboard. Consider using hooks on the back of the doors under your kitchen sink to hang dish cloths and cleaning items.
Use hooks on the back of closet doors to hang bags, umbrellas and other items. A hook is a very simple inexpensive item, and makes it easy to mount an item that can make a world of difference inside a closet or cupboard.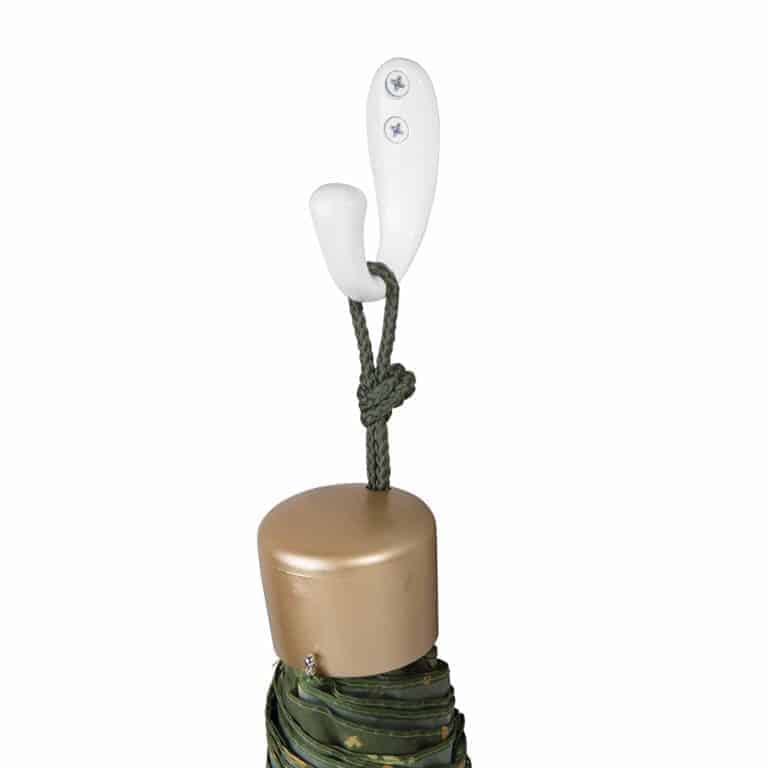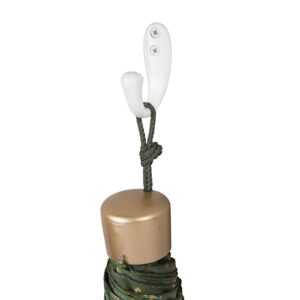 8. Use adjustable shelves
Buy a storage unit with adjustable shelving, or create the opportunity to move shelves around inside your closet or cupboard.
It is ideal if you can raise your shelves higher or lower if needed, or remove certain shelves altogether. This will give you maximum moving room as your needs change over time.
You can also invest in floating shelves to help you out in certain closets. Just hang them on any shelf where you need additional shelf storage, and move around as needed.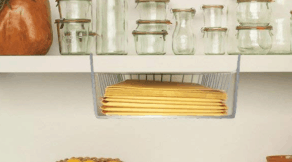 So now you have all the tips you need – go out and organize those closets today!
Organize your closets the right way just like professional organizers do with all these handy tips and suggestions!