This double ring Macrame wall hanging is a fast and easy DIY to make for your home. If you want to dip your toe into Macrame, this is the perfect first project for you!
I have had these gold rings for absolutely ages. I always intended on making a macrame wall hanging with them, but for some reason I just never got round to it.
So when I was recently going through my craft supplies, seeing those rings again, I decided that once and for all I had to finally make that wall hanging!
When I actually got round to making it (they had to sit out to remind me for a couple of weeks still!), it was so fast and easy to do, that I actually was amazed that I was finished!
I think the entire thing took me about 20 minutes to make! It only took that long as I had to figure out exactly how to do a Lark's Head knot (which isn't hard, but apparently I am knot challenged….)
I can't believe I waited so long to actually do this DIY. Honestly if you want something special to hang on your walls in your home, you can make this wall hanging in no time at all.
You can actually use macrame rope for this project. I ended up using yarn. I had yarn left over from this throw that I made, and I actually love the look of chunky yarn for macrame wallhangings.
Plus it is easier to find than macrame rope, and you also are likely to have some laying around your home, making this is a much easier DIY project.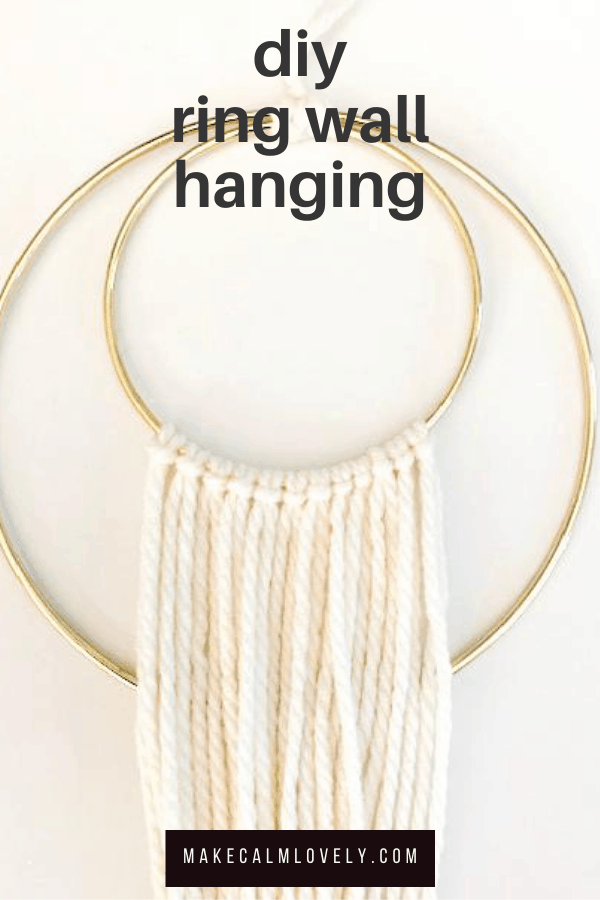 This post contains affiliate links. This means that if you click on a link and purchase something via that link I may receive a small commission, at no additional cost to you. You can read my disclosures here.
Supplies Needed for the Wall Hanging
2 gold rings (you need 2 sizes for these. I used about a 6 inch and an 8 inch. You can use whatever sizes you want to, just make sure you get two different sizes).
Yarn or Macrame String (I used this yarn)
Glue (optional)
Scissors
How to Make the Wall Hanging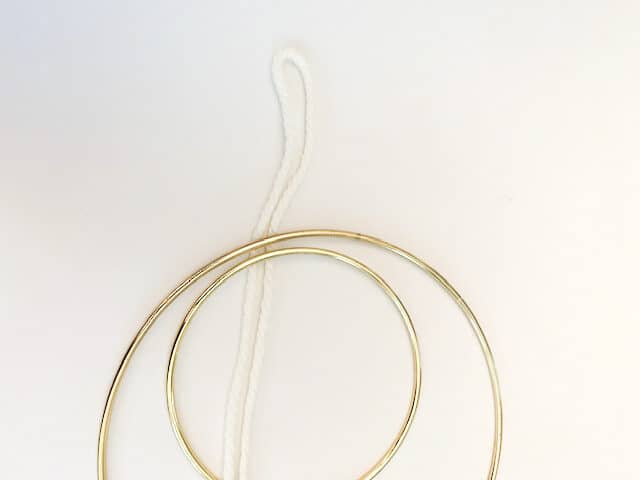 Take a long piece of yarn or string, and double it over as shown, forming a loop. Run the doubled over yarn loop under both the gold rings to the back of the rings.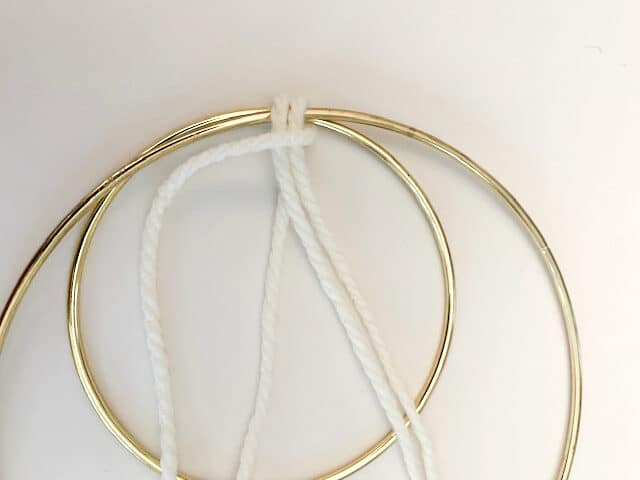 Make a Lark's Knot with the string or yarn to tie together both gold rings.
If you are unsure how to do a Lark's Head Knot, take a look at this video here. Practice makes perfect! This is actually a really easy knot, and once you get the hang of it you will know it forever. It is a very basic Macrame knot, so a great knot to know.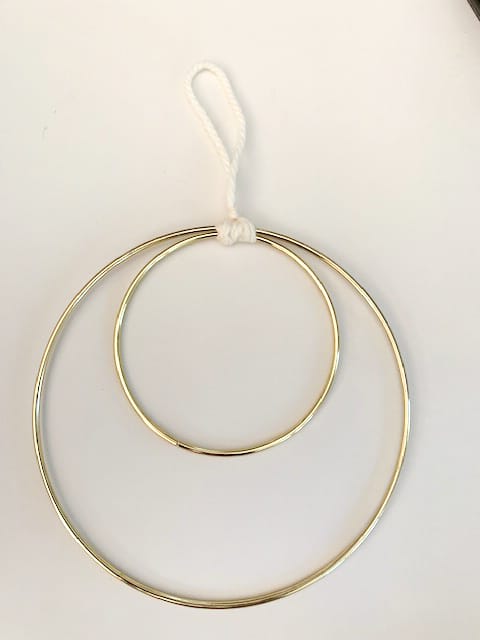 Once you have done the Lark's Head Knot, wrap the string or yarn around both rings, securing it into place with a knot.
You may want to glue the string or yarn to the rings here to keep it really secure. This is optional. I have not glued mine, and it has held up just fine. If you do use glue, use a glue like a gel, so that it sticks to both the rings and the string/yarn.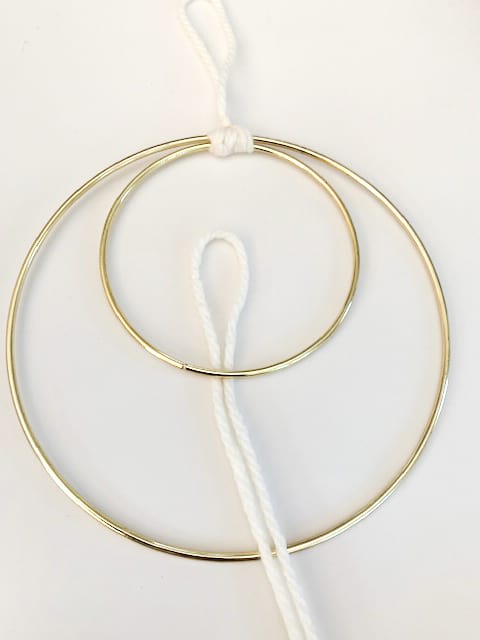 Now you are going to start doing more Lark's Head Knots on the inner ring (as shown above). Double your yarn again and make a loop, and start making those knots! (by now you should be an expert!)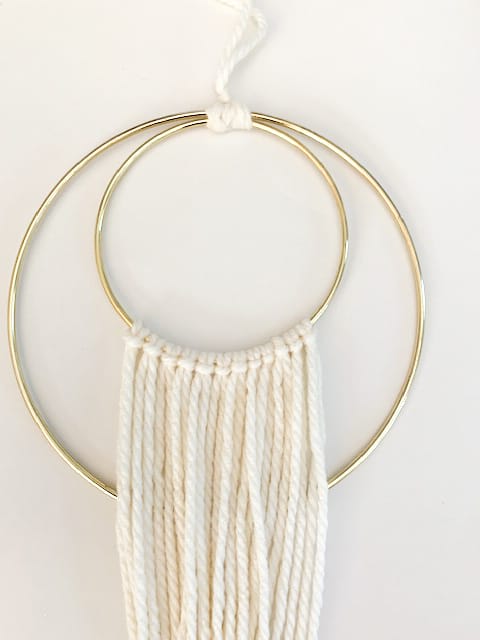 I made about 12 of the Lark's Head Knots for this project. As you make the knots, pull them tightly so they sit neatly and evenly on the ring. You could make more or less of the knots. Just figure out what you think looks good to you.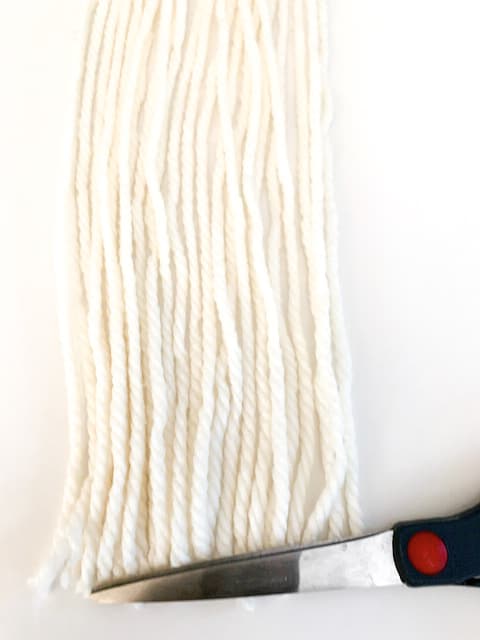 The lengths of yarn or string are going to be long and uneven when you have finished. Decide how long you want your string or yarn to be, and then cut off all the ends neatly and evenly with the scissors.
You could also get creative with this part, by angling it perhaps instead of having it hang straight.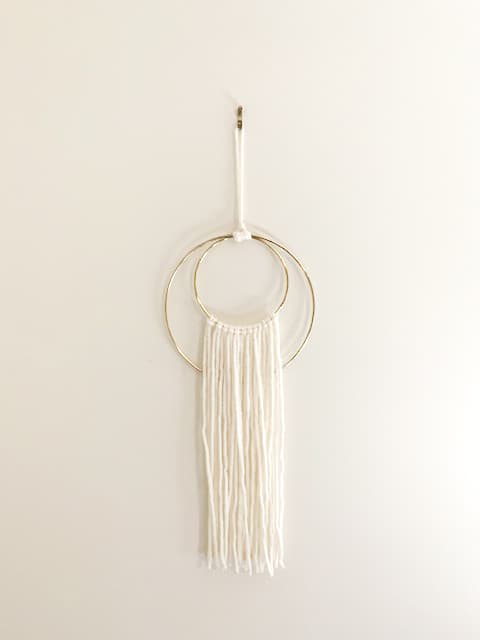 You will be amazed at how fast this project comes together! Within no time at all you will have this gorgeous double ring macrame wall hanging for your home!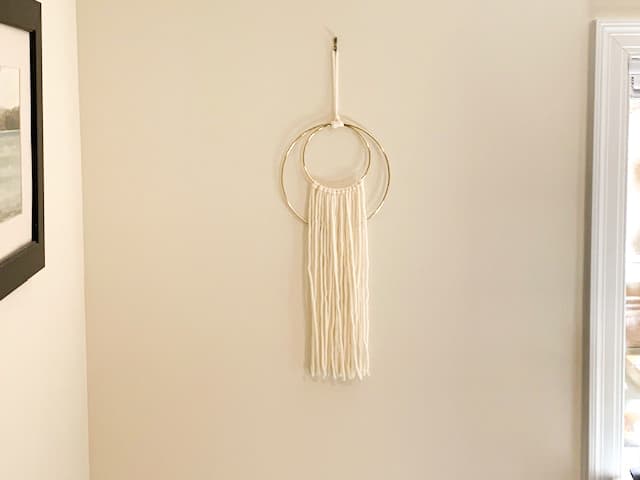 I thought about where this would look best in my home. I opted for our guest bedroom, as there was a blank wall, and I didn't really want to put a picture there.
But I was actually thinking as I hung it, two of these would look really great either side of a bed perhaps. Or two either side of a window. There is no reason you should have to stop at one!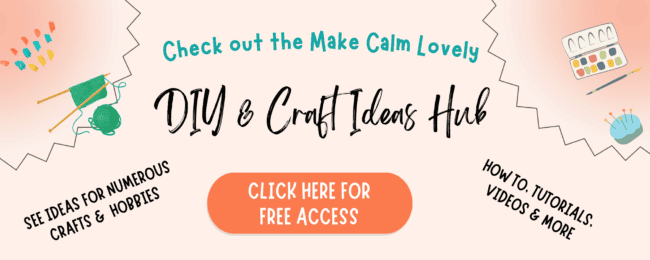 This double ring Macrame wall hanging is a fast and easy DIY to make for your home. If you want to dip your toe into Macrame, this is the perfect first project for you!