DIY Polymer Clay Wine Glass Drink Charms
These polymer clay wine glass charms are modern, easy, and fun to make. They are perfect for parties and entertaining!
If you have a gathering at your home, you will know how easy it is for somebody to mix up their glass of drink with somebody else's! As the perfect party host you want to ensure your guests comfort (and let's face it safety)!
These polymer clay wine glass drink charms are the perfect little charms for your guests to attach to their wine glass stems. The charms can be stamped with whatever you want – for this DIY tutorial I used letters, numbers and shapes.
These charms are modern and stylish, with a pretty grey granite look to them. I think the granite modern look to these means that anyone would be comfortable using them.
Your guests can choose the charm they want, and place it on the stem of their wine glass. Or you can have your wine glasses all ready and set with charms for when your guests arrive.
If you use letter charms for instance, your guests can select a letter initial for their name – such as A for Anna, P for Peter etc.
If you use numbers for the charms, your guests can just choose any number, or their favorite number! Or you could number them by order of arrival for a fun twist!
If you use symbols and shapes, your guests can choose what they like, or what you associate them with – a heart, a dollar sign, a star etc!
These polymer clay wine glass drink charms are so much fun, and so easy to make too. Remember how much fun it used to be as a child playing with playdough and cutting out shapes? Well this DIY is just that for you!
I absolutely love this granite effect polymer clay. It can be used for so many projects, but I really think little stone-looking wine charms are the perfect use for it.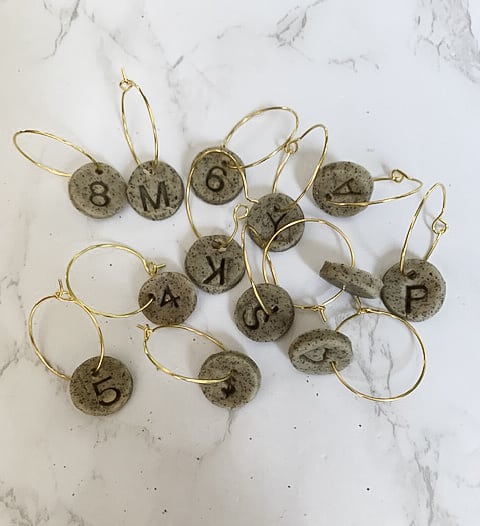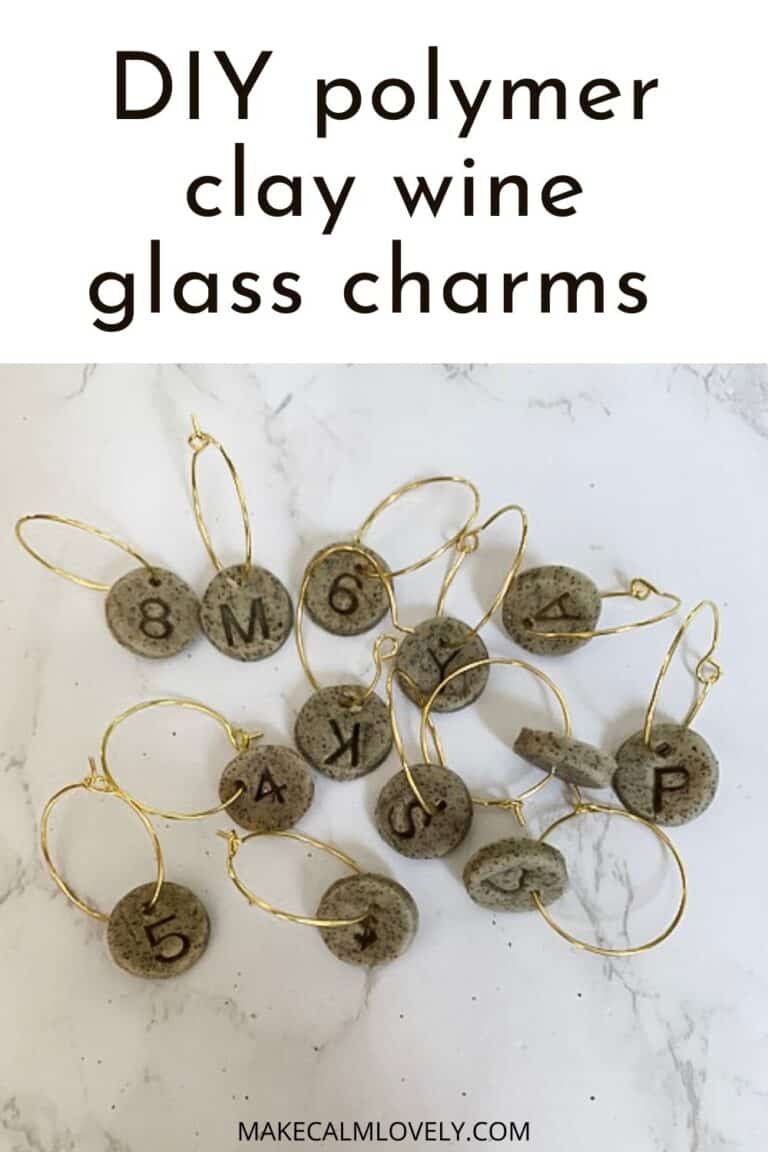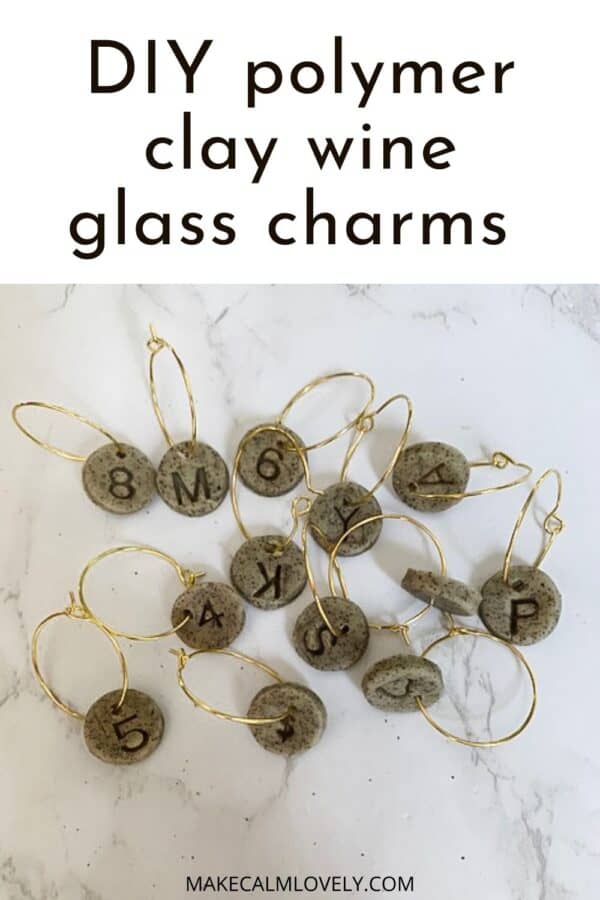 This post contains affiliate links. This means that if you click on a link in this post and make a purchase via that link I may receive a small commission, at no additional cost to you. You can view my disclosures here.
Supplies Needed for Making Wine Glass Drink Charms
Related: Make these pretty tassel wine charms
How to Make Wine Glass Drink Charms – Instructions
Roll out the polymer clay to about a 1/2 inch thickness on a flat surface.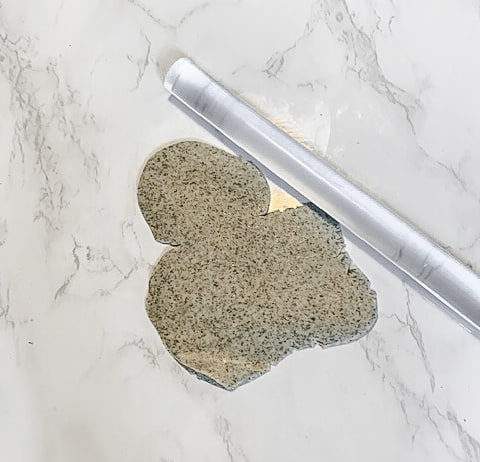 Using a small cookie cutter or cutting tool, cut out as many little disks for the charms as you need from the clay.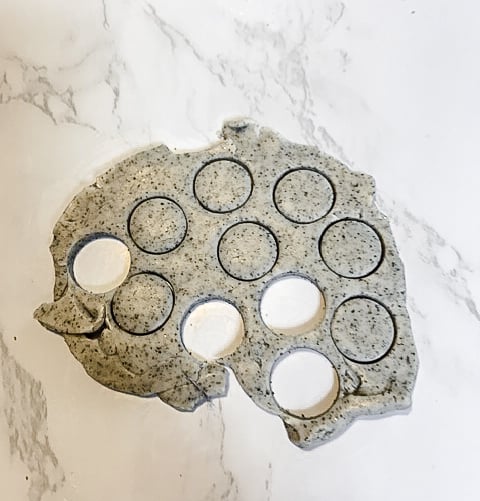 Make a hole in each little cut out clay disk. It needs to be near the top of the disk, but not too close to the sides. A cocktail stick is ideal to use for this.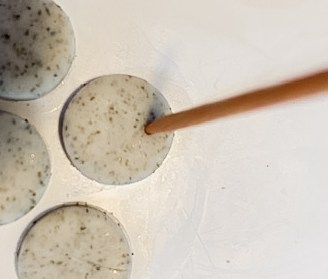 Tip: Once I had poked a hole in one side of the clay disk, I turned the disk over and poked through a hole from the other side also, so that the hole goes through easily from one side to another.
Using the stamps that you are using, press a stamp of choice into each little clay disk. Try not to press too hard.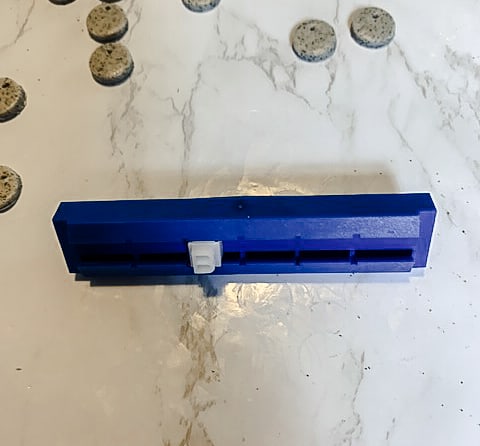 Place the cut out clay disks onto a baking tray covered with a sheet of parchment paper. The parchment paper will ensure that the clay does not stick to the tray (sometimes sticking can create a burned look on the underside of the disk).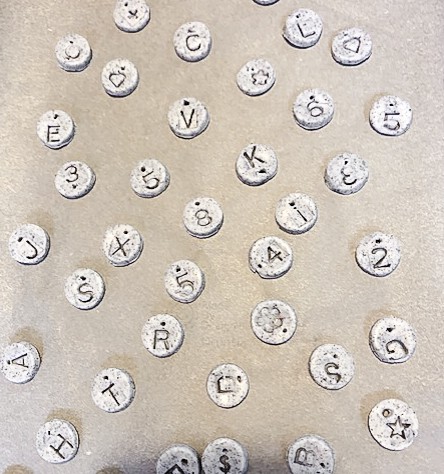 Bake the clay drink charms in the oven for the required time according to the instructions on the packet of polymer clay that you used.
Once the clay disks are cool, insert a brass hoop through each hole in the disks.
Note: I did try to DIY also with the brass hoop already inserted when the clay disks were put in the oven to bake. The baking did not appear to do any harm to the brass hoops, but I think that inserting the brass hoops after they are baked and cooled is probably the safest way to do this DIY.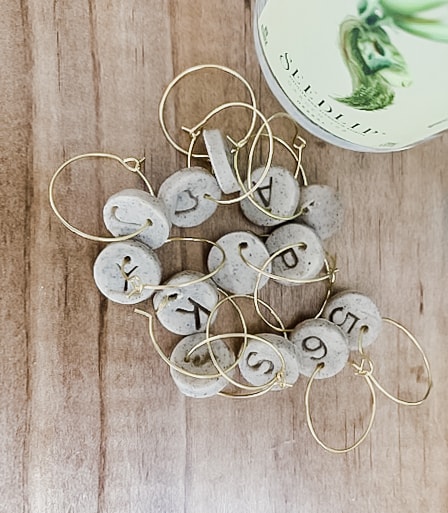 Other Ideas for Polymer Clay Wine Glass Charms
You can experiment with different colors and types of polymer clay also to create unique looking wine glass charms,
For instance, polymer clay also comes in metallic colors, in silver, bronze, and gold colors, which would make unique wine glass charms.
You could also use a different color polymer clay for each wine glass charm, so your guests can select the color of their choice, and also make it even more easier to identify their particular glass!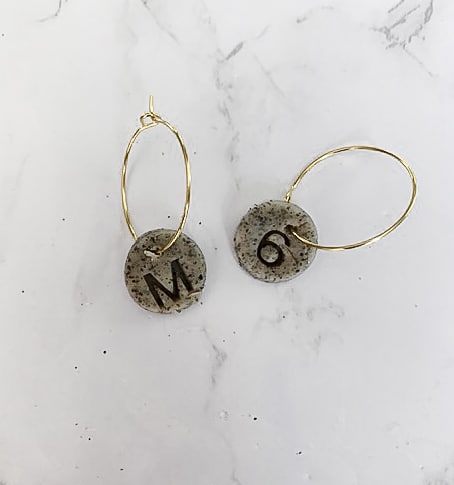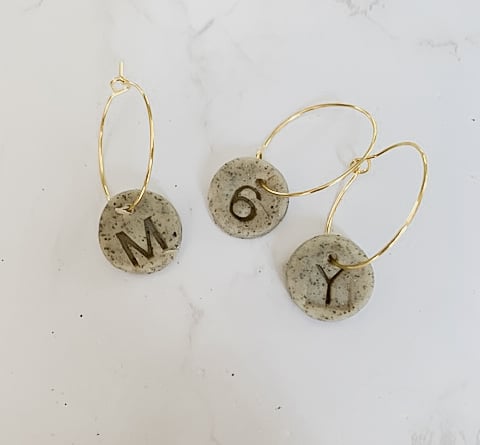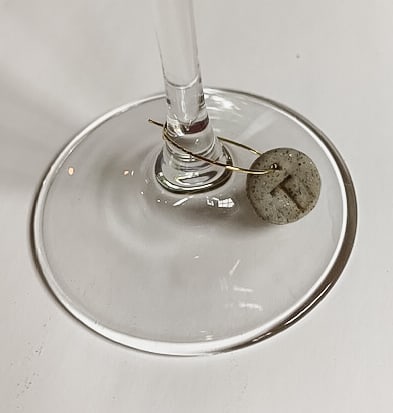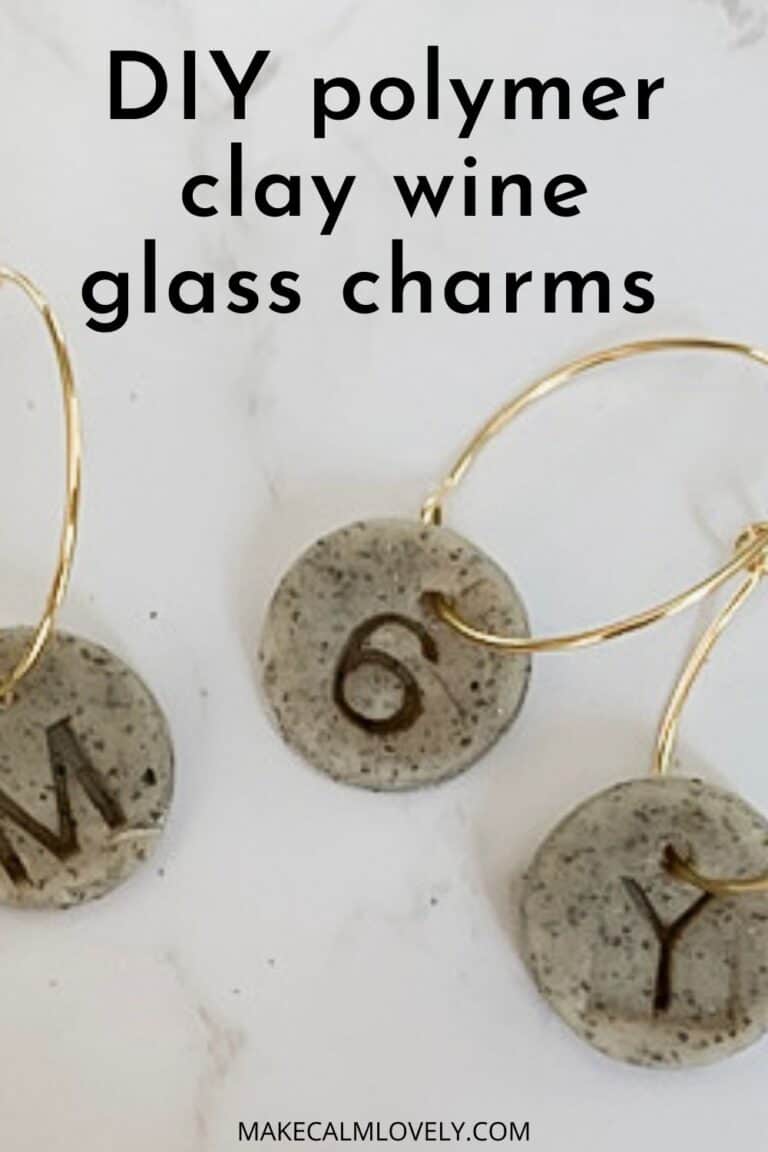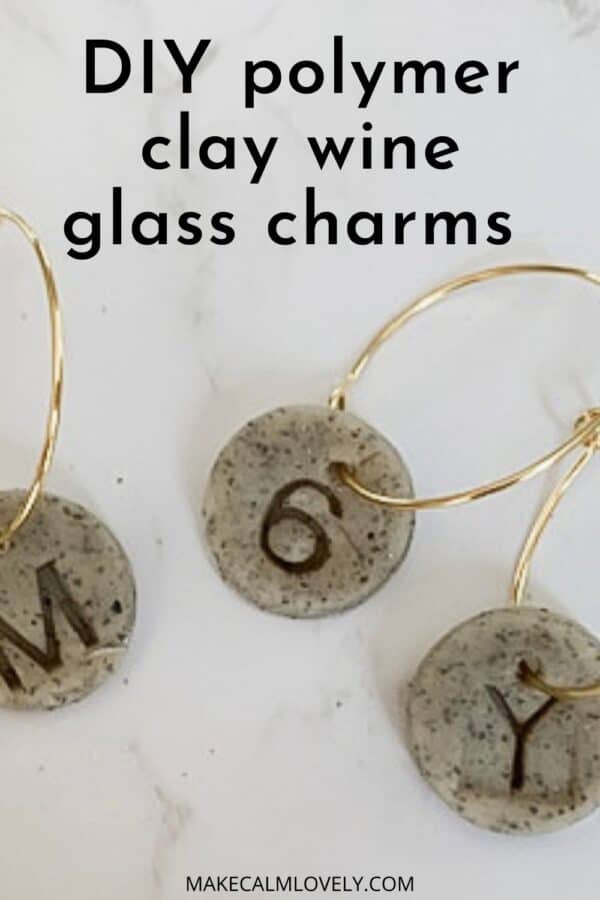 Related: Make these Gold Dipped Wine Glasses
These polymer clay wine glass charms are modern, easy, and fun to make. They are perfect for parties and entertaining!