Creative Ways to use up Your Leftover Yarn Stash
Do you have a lot of leftover yarn from your knitting and crochet projects all over your home? Don't just continue to look at that leftover yarn! Here we have numerous ideas for how you can use it all up!
I was recently re-organizing my 'craft room' (well it is actually just my son's old bedroom that I have grabbed for myself and all my supplies!
I found that I had leftover bits of yarn all over – in drawers, cupboards and I even found old bits of yarn in my basement storage closet.
I hate throwing things like yarn away. After all it isn't that cheap to buy, and I always feel like I can use it somehow. But knowing how to use it is such a problem.
So how can you use up that leftover yarn? How can you finally stop stuffing that yarn wherever you can find room in your home?!
See our ideas here for finally tackling that yarn stash!
This post contains affiliate links. This means that if you click on a link in this post and make a purchase via that link I may receive a small commission, at absolutely no additional cost to you.
Sell Your Yarn

If you have a stash of leftover yarn that you know you won't use, why not consider selling it?
Not only will you be able to free up space in your craft area and home, but you may also make a little extra cash in the process.


Here are a few ideas to help you sell your yarn:
1. Online marketplaces: There are numerous platforms available where you can sell your yarn, including Etsy, eBay, or even Facebook Marketplace.
Take high-quality photos of your yarn and provide detailed descriptions including the weight, fiber content, and any other relevant information. Be sure to set a fair price that reflects the quality and condition of the yarn.
2. Local craft fairs or markets: Check for upcoming craft fairs or markets in your area where you can set up a stall to sell your yarn.
This option allows you to connect with fellow crafters and potentially build relationships within the craft community. Consider bundling small amounts of different yarns together to attract more buyers.
3. Craft stores or yarn shops: Reach out to local craft stores or yarn shops to see if they would be interested in purchasing your leftover yarn. Some stores may offer store credit or even cash for your yarn.
It is worth noting that some stores may only accept specific types or brands of yarn, so be sure to inquire about their requirements beforehand.
Remember, when selling your yarn, it is important to accurately represent its condition and be transparent about any flaws or quirks it may have.
Additionally, make sure to package your yarn neatly and securely to prevent any damage during transit.
Selling your leftover yarn not only allows you to declutter your craft space but also gives you the opportunity to share your unused materials with others who may find joy and inspiration in them.
Plus, the extra money you earn can be put towards new craft supplies or even treat yourself to something special!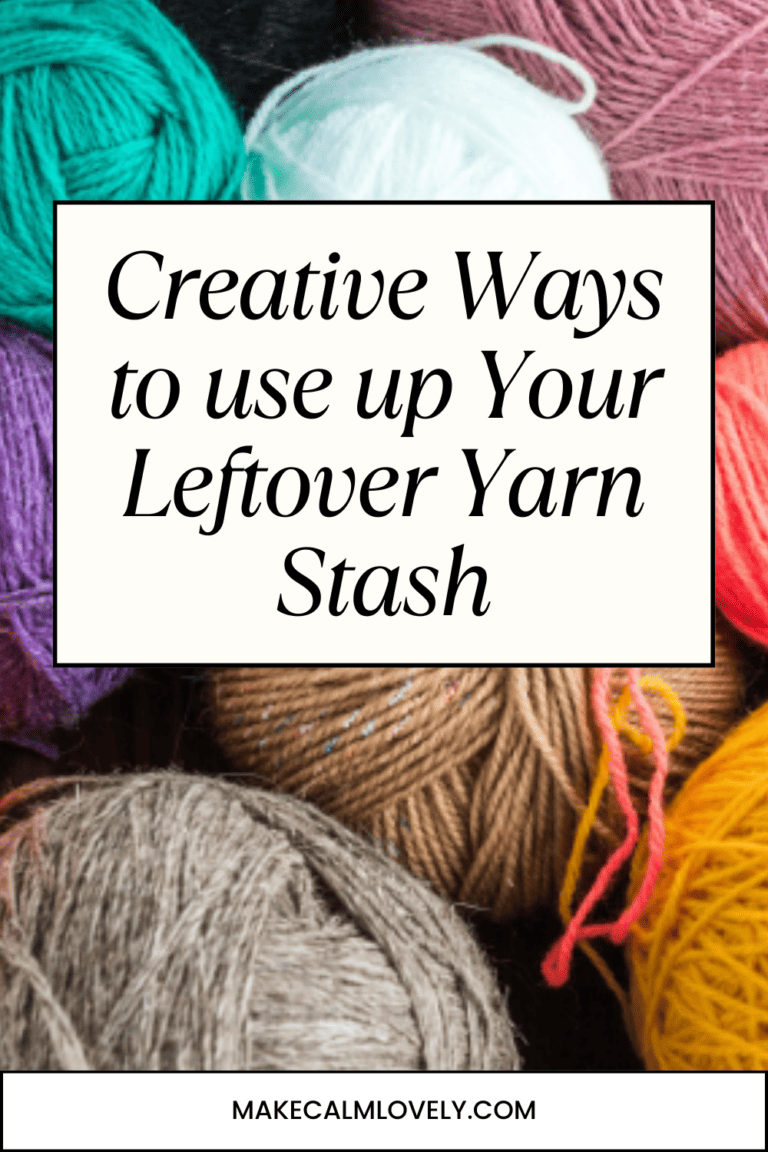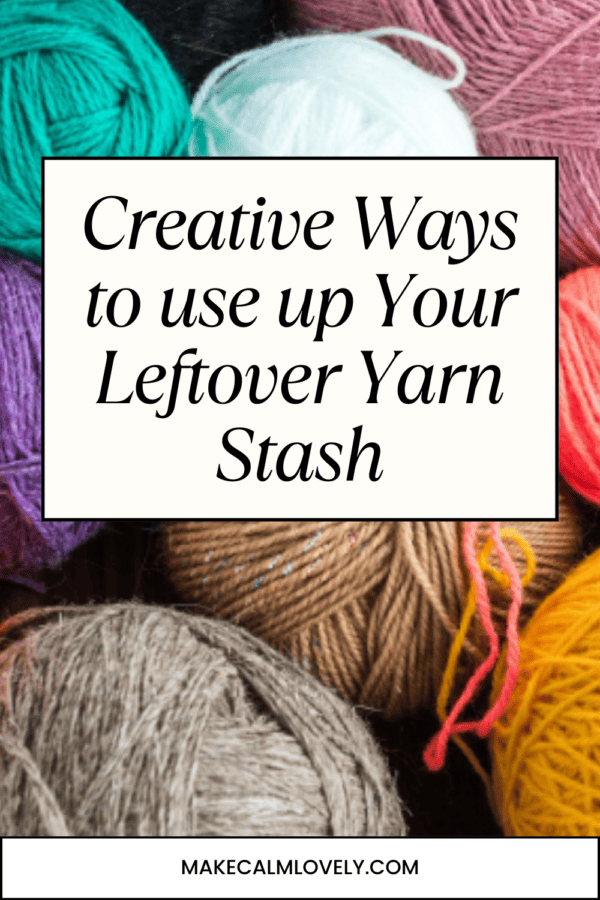 Related: 10 Knitting Patterns for Gorgeous Sweaters you will Love
Donate Yarn

If you find yourself with a surplus of leftover yarn, why not spread the crafting love by donating it? There are plenty of organizations and individuals who would greatly appreciate your contribution.
Here are some ideas on where and how to donate your yarn:
1. Local Schools and Educational Programs: Many schools have art and craft programs that would greatly benefit from donated materials. Reach out to your local schools, especially those with knitting or crochet clubs, and check if they accept yarn donations. You might even inspire a new generation of crafters!
2. Nursing Homes and Senior Centers: Knitting and crochet can be enjoyable and therapeutic hobbies for seniors. Yarn donations can help them stay engaged and active. Contact nursing homes or senior centers in your area to see if they are in need of yarn for their crafting programs.
3. Women's Shelters and Charities: Donate your leftover yarn to women's shelters or charities that support survivors of domestic violence. Crafting can provide a sense of empowerment and healing, and your yarn donation can make a real difference in someone's life.
4. Community Craft Groups: Look for local craft groups or knitting circles in your community. They might be working on group projects or charity initiatives that require yarn. Reach out to them and offer your excess yarn. Not only will you be decluttering your own stash, but you'll be helping others create beautiful handmade items.
5. Online Platforms: If you prefer a hassle-free option, there are several online platforms where you can donate or sell your yarn. Websites like Ravelry, eBay, or local Facebook groups dedicated to crafting enthusiasts often have dedicated sections for de-stashing or donating yarn.
When donating your yarn, make sure it is clean and in good condition. Sort it by color or weight if possible, as this will make it easier for recipients to use. Additionally, consider including any patterns or project ideas that can inspire and guide the recipients in their crafting journey.
By donating your leftover yarn, you not only declutter your crafting space but also support others in their creative endeavors.
It's a win-win situation that allows you to contribute to your community while spreading the joy of crafting. So, gather up your surplus yarn and make a difference today!
Related: Adorable Leftover Yarn Knitting Projects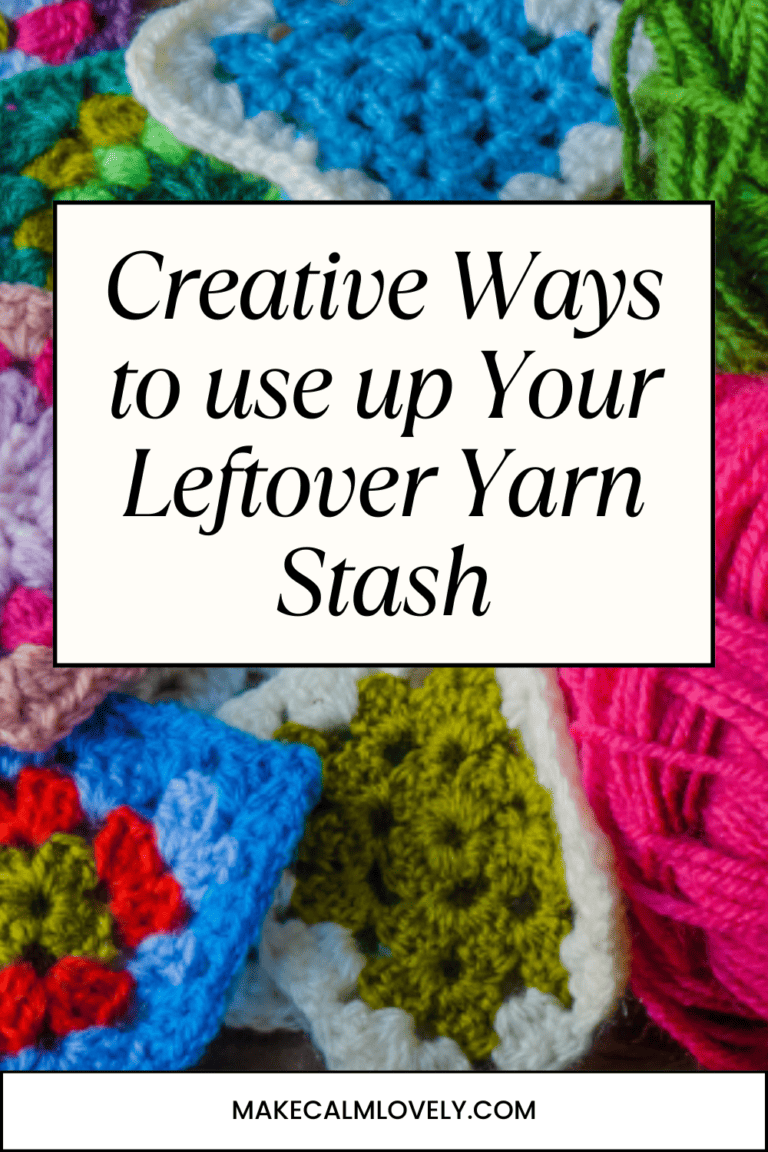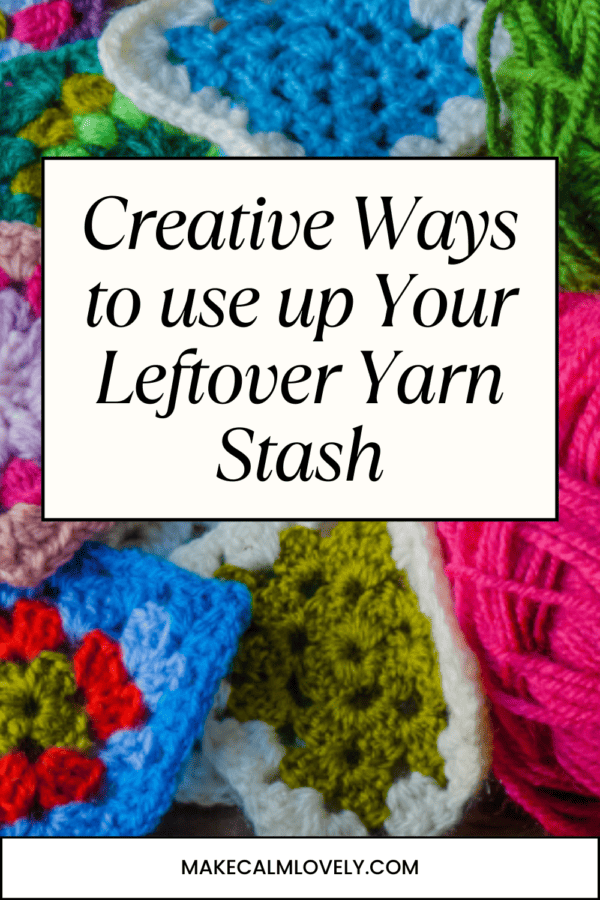 DIY Craft Project Ideas for Using up that Yarn
1. Granny squares
Granny squares are a classic crochet project that can be made using small amounts of leftover yarn. These little squares can be joined together to create blankets, scarves, or even cushion covers. The best part is, you can mix and match colors to create a vibrant and unique design.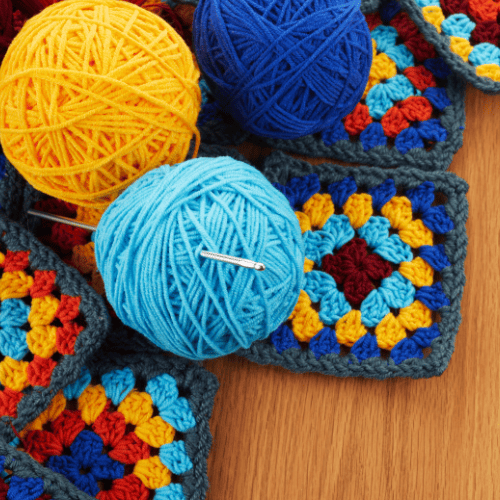 2. Pom-poms
Pom-poms are a fun and versatile way to use up leftover yarn. They can be added as embellishments to hats, scarves, or even as decorations for your home.
All you need is a pom-pom maker or a piece of cardboard to get started. Experiment with different colors and sizes to add a playful touch to your projects.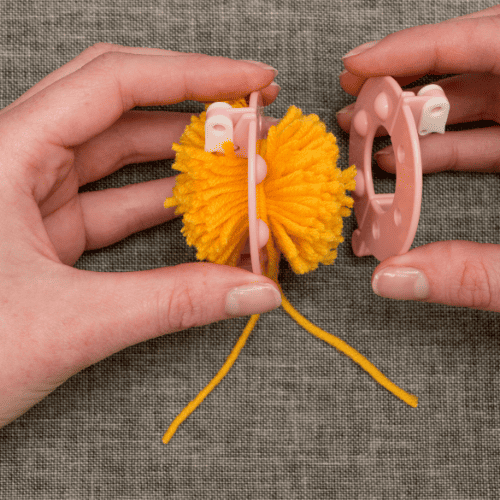 3. Amigurumi toys
If you're feeling crafty and have some extra time on your hands, why not try making some adorable amigurumi toys?
These small crocheted creatures are perfect for using up those odd bits of yarn. From cute animals to characters from your favorite movies, the possibilities are endless. They also make great gifts for friends and family.
Related: All About Amigurumi
4. Fingerless gloves
Fingerless gloves are not only practical for keeping your hands warm during the colder months, but they're also a great project for using up leftover yarn.
You can experiment with different color combinations and stitch patterns to create a unique pair of gloves that match your style. Plus, they make for a quick and satisfying project.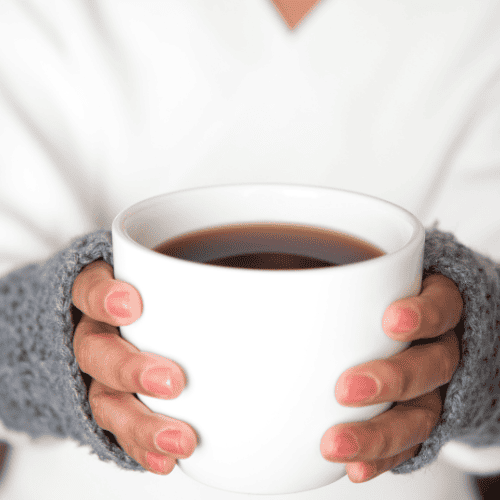 5. Yarn-wrapped jewelry
If you're looking for a more unconventional way to use up your leftover yarn, why not try making some yarn-wrapped jewelry? Wrap yarn around wooden beads or metal hoops to create colorful earrings, bracelets, or necklaces. It's a simple yet stylish way to add a pop of color to your outfits.
These are just a few ideas to inspire you to get creative with your leftover yarn. The key is to have fun and let your imagination run wild. Remember, there's no such thing as wasted yarn when it comes to crafting. So go ahead, dig into your stash, and start creating!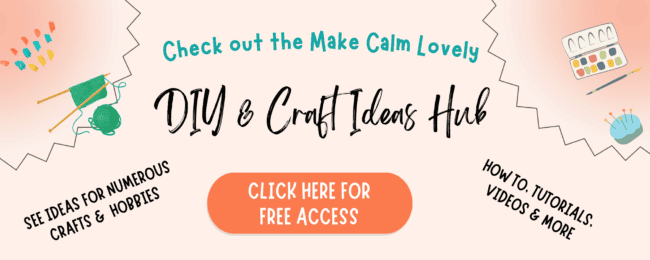 Do you have a lot of leftover yarn from your knitting and crochet projects all over your home? Don't just look at that leftover yarn! Here we have numerous ideas for how you can use up all that yarn!