19 Holiday Advent Calendars to DIY
These DIY Holiday Advent calendars are such fun and rewarding projects for the holiday season.
One of the things I most love about the holiday season and Christmas is advent calendars. It is so exciting to count down the days towards Christmas day, by opening something every day! Be it a door, an envelope, or a box.
Whether you are young or old, an advent calendar is still a great, fun part of the holiday and Christmas season. I grew up with advent calendars at Christmas time. They were very basic calendars, with either a picture door that opened, or a chocolate treat. But they were still so exiting to open and count down the days with.
You can buy numerous advent calendars in the stores. But there is something special about making your own calendar. It is more unique, and you can carefully choose the gifts to suit the recipients, who are the ones who will be opening the calendar!
Here are 19 great ideas for making and DIY-ing your own advent calendar. These are all projects that are different, unique and fun, and they will make the countdown to Christmas so much more fun!
Don't have time, or would rather buy an advent calendar? Check out these great unique ones here to buy!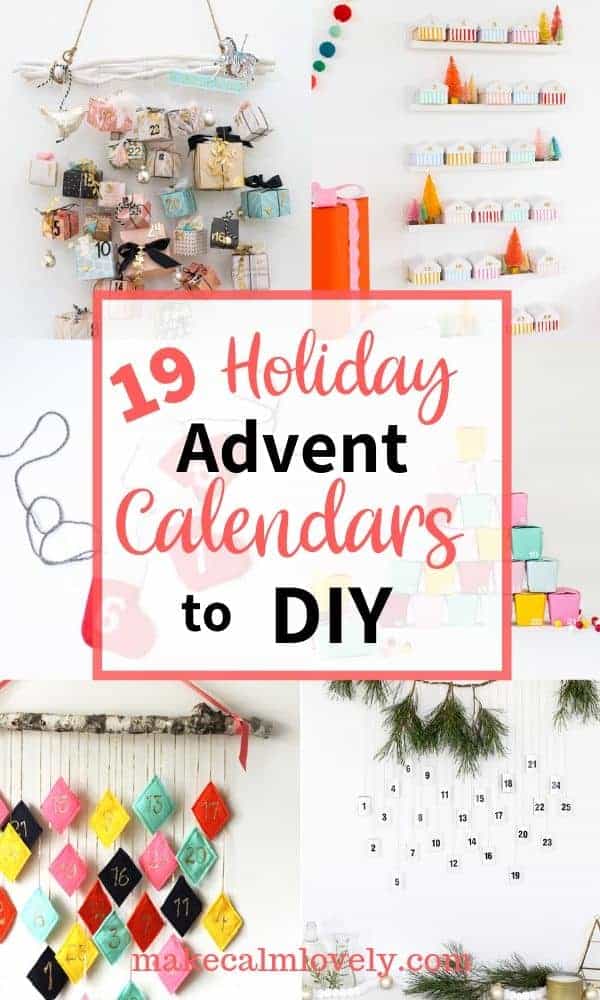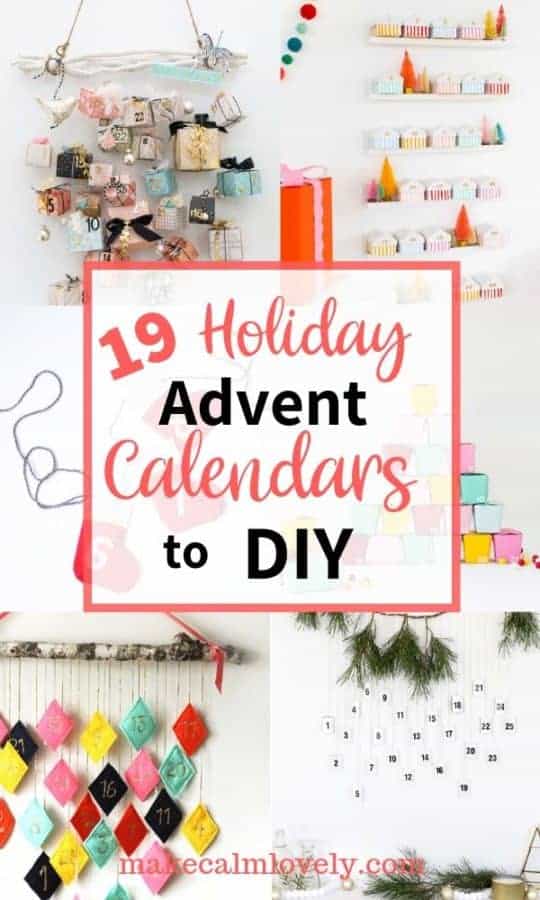 Surprise Ball Calendar
These surprise balls are made with crepe paper, ornament toppers and glue. You place a special toy or gift inside for the recipient!
It is a fun DIY to do, and everyone would love a gift from this advent calendar! See the full tutorial here.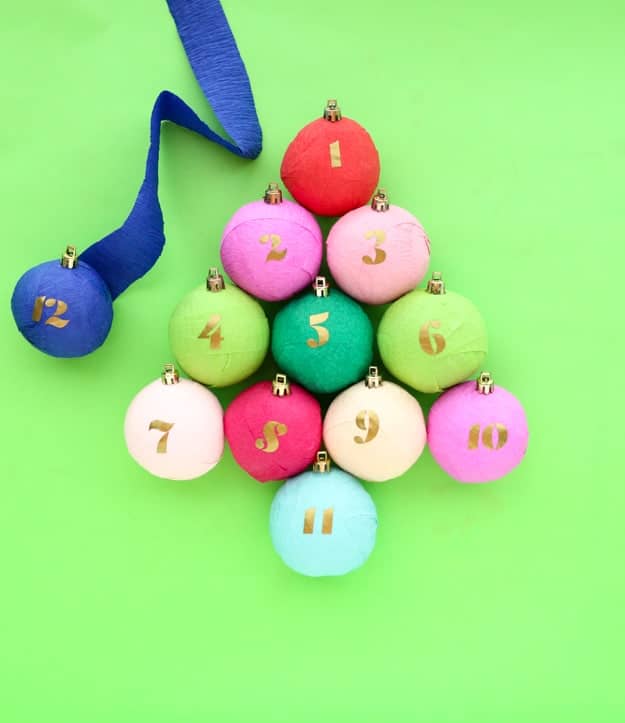 Take Out Box Calendar
This is an incredibly easy DIY to do. It uses colorful take-out boxes, that make the best surprise containers for an advent calendar.
You can choose the colors that you like, and the boxes are just the right size for great Christmas gifts! See the full tutorial right here.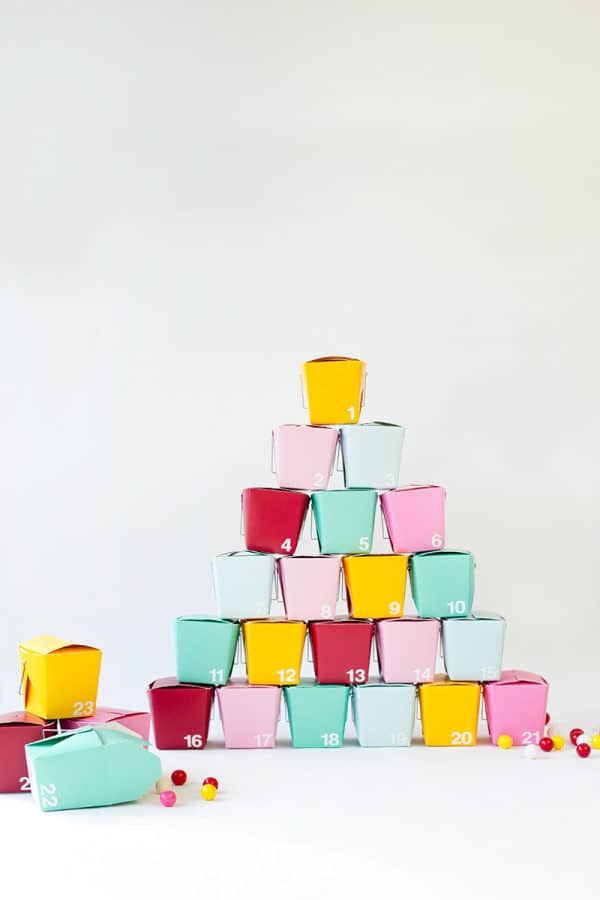 Pill Box Calendar
This is such a unique idea for an advent calendar! Using pill boxes that store your medications, you can turn something boring and practical into something amazing and fun! You can see the complete DIY tutorial here.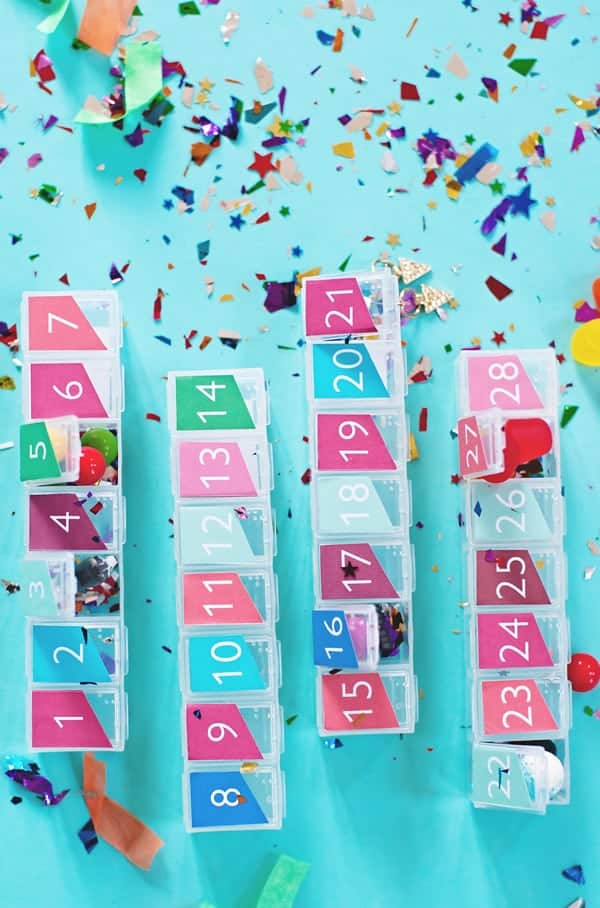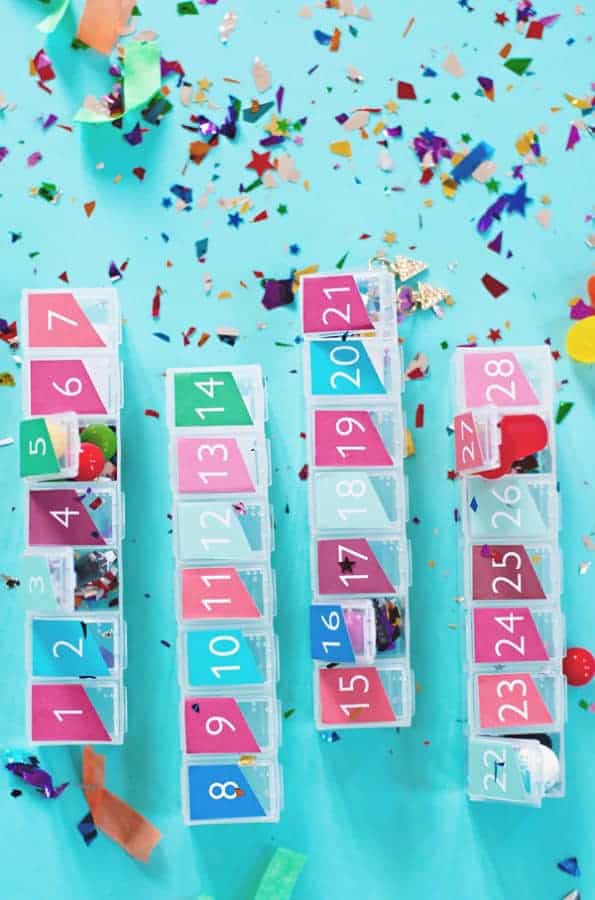 Colorful Calendar
This is an easy and fun advent calendar to DIY for your holiday season. There is plenty of room in the boxes for some special goodies! See the full tutorial here.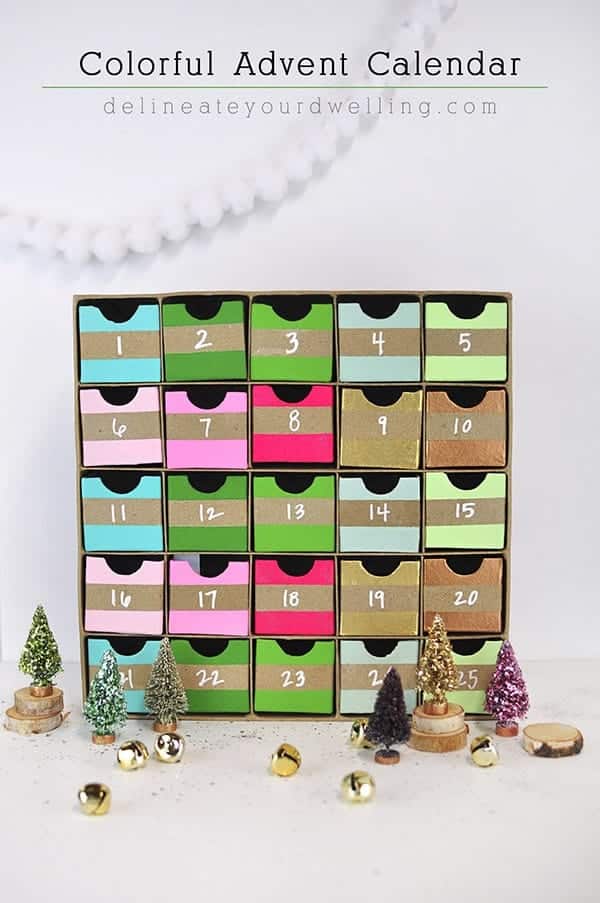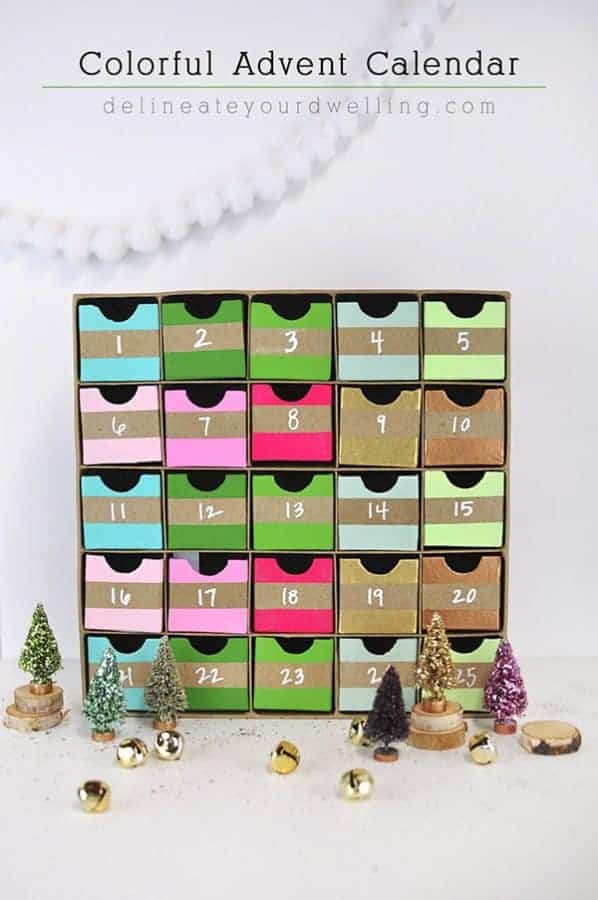 Modern Matchbox
This is another easy and fun DIY. Using matchboxes you can make an attractive and easy fun advent calendar. See the full tutorial right here.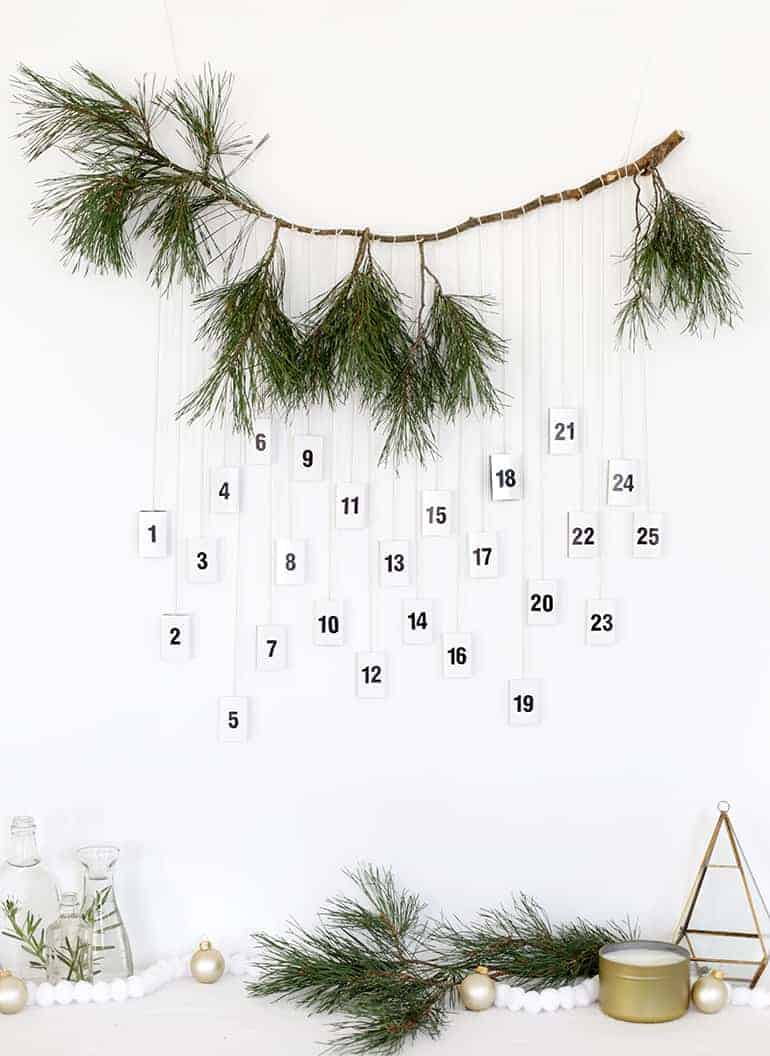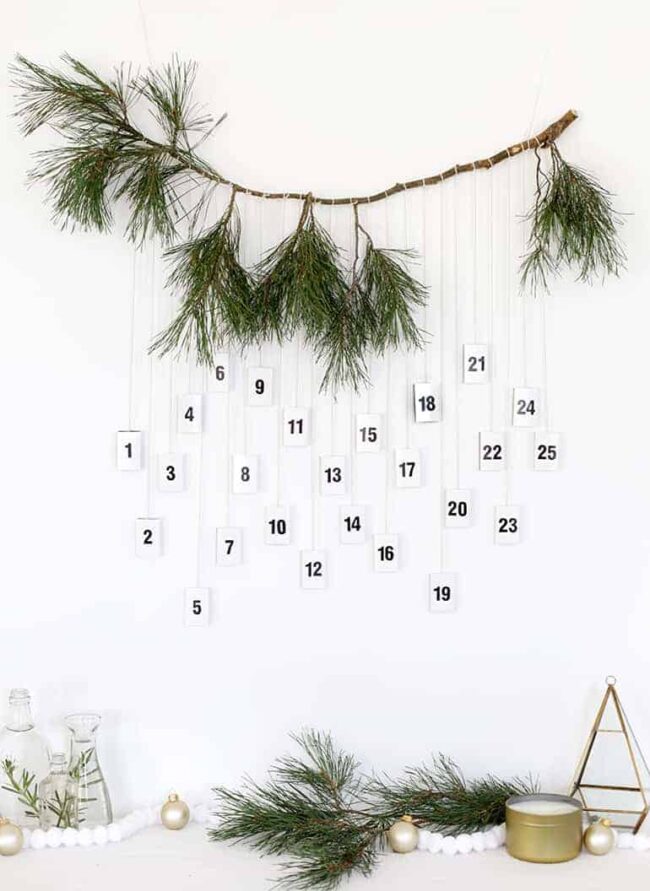 Scratch Off Calendar
This is a really unique advent calendar. Instead of opening something like a door or box, you scratch something off instead!
It requires a little bit of work. But the result is a lovely unique advent calendar that your family will love! Don't worry – they will still get a present!
Once the number is scratched off it matches a corresponding wrapped gift! See the tutorial here.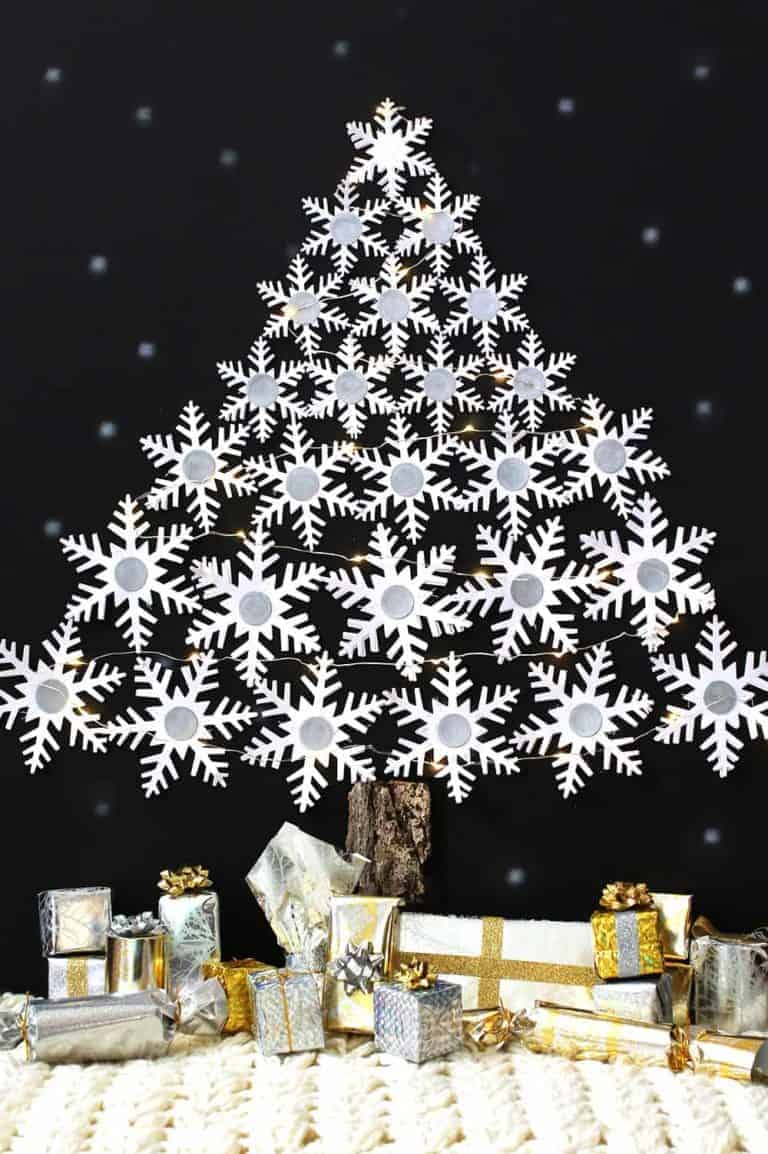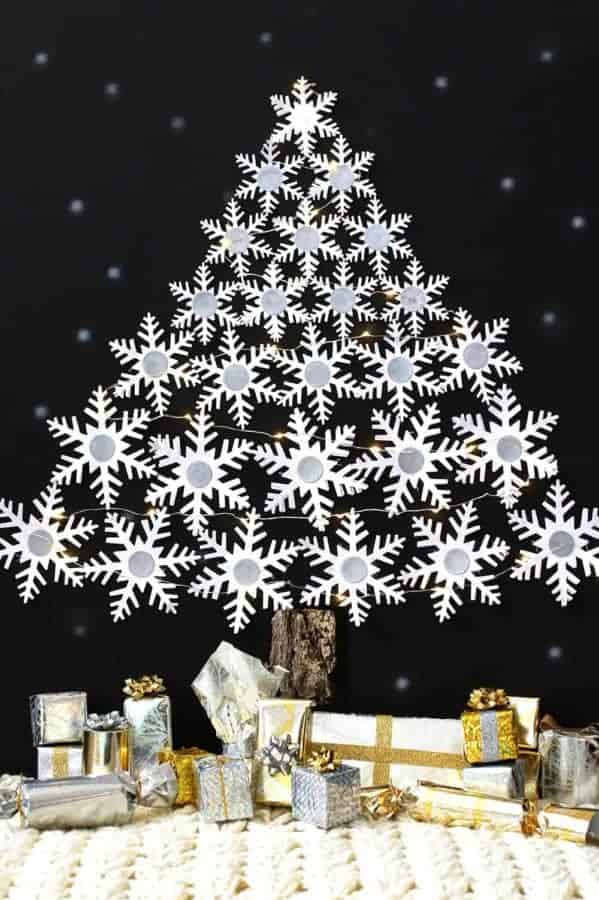 Colorful Houses
This advent calendar features boxes that are decorated beautifully. It is a really fun DIY project to do for the holidays.
There is plenty of room in each box for the goodies you want to put inside. See the tutorial right here.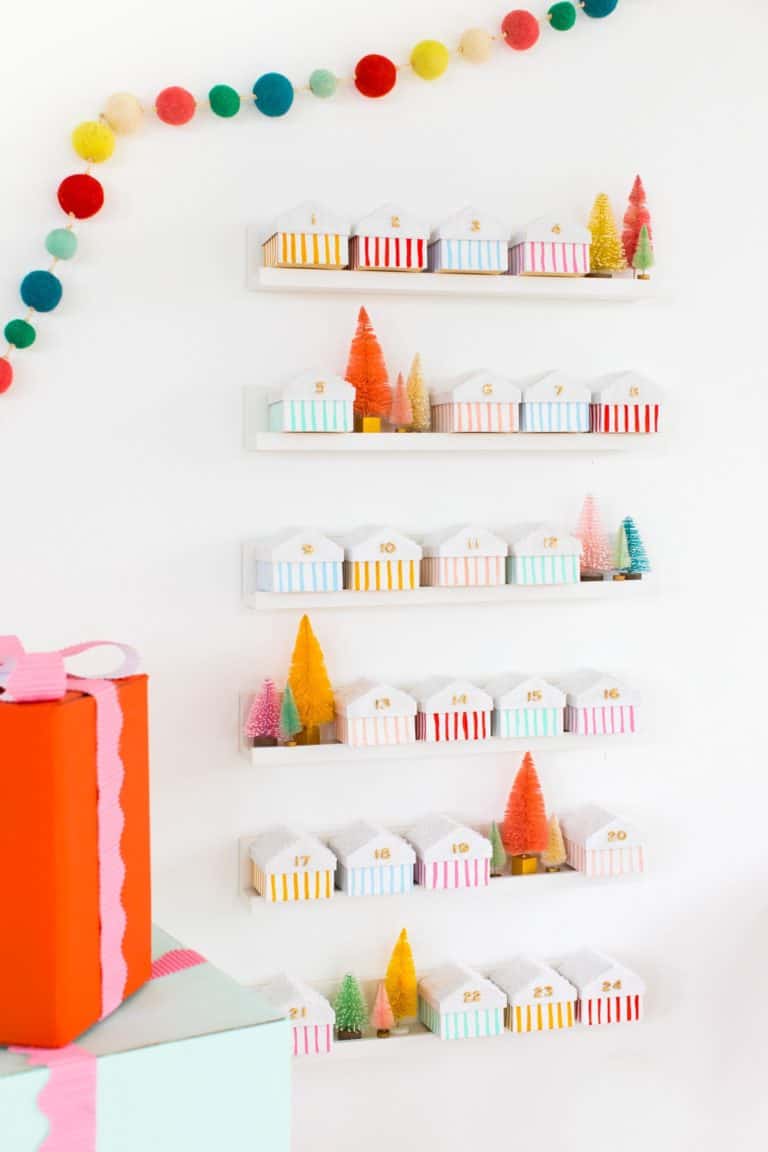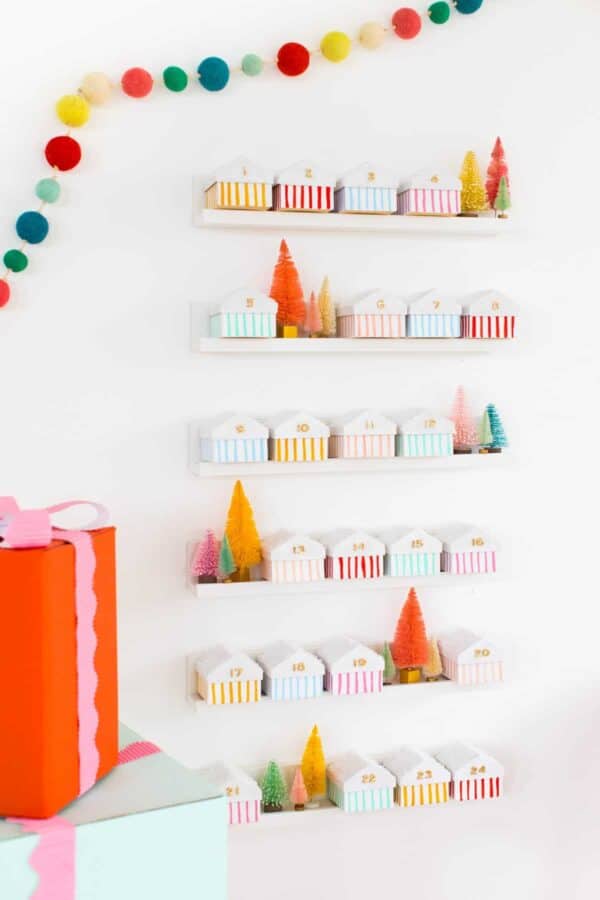 Modern Tree
This advent calendar is more about good things and good gestures than getting gifts.
The back of each colorful ornament has something fun to do, such as baking something or doing a good deed (of course you can choose whatever you want to put on your ornament).
You can also hang the ornaments on your Christmas tree if you wish! See the full tutorial right here.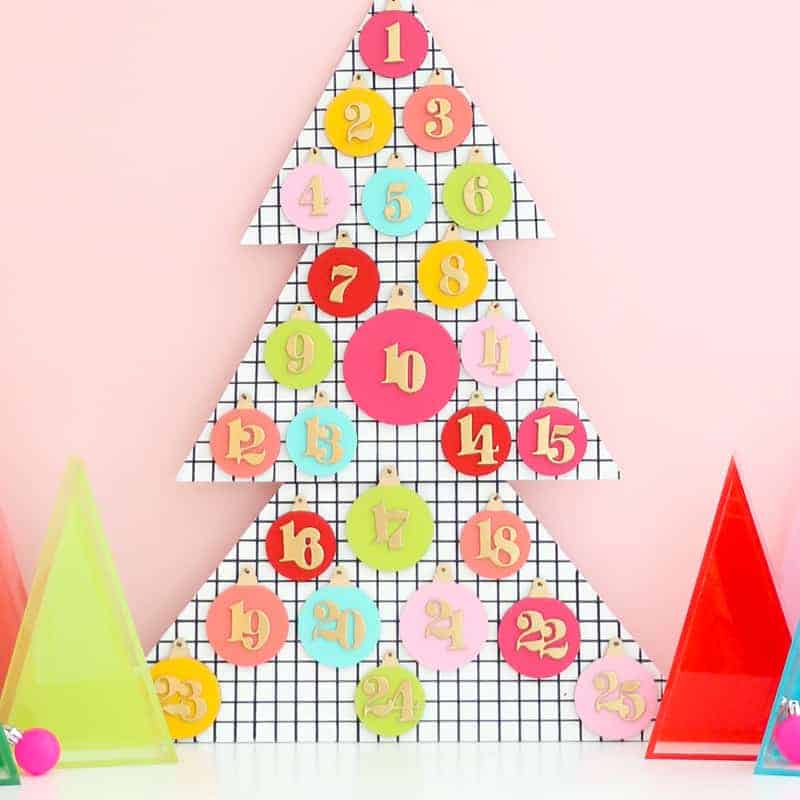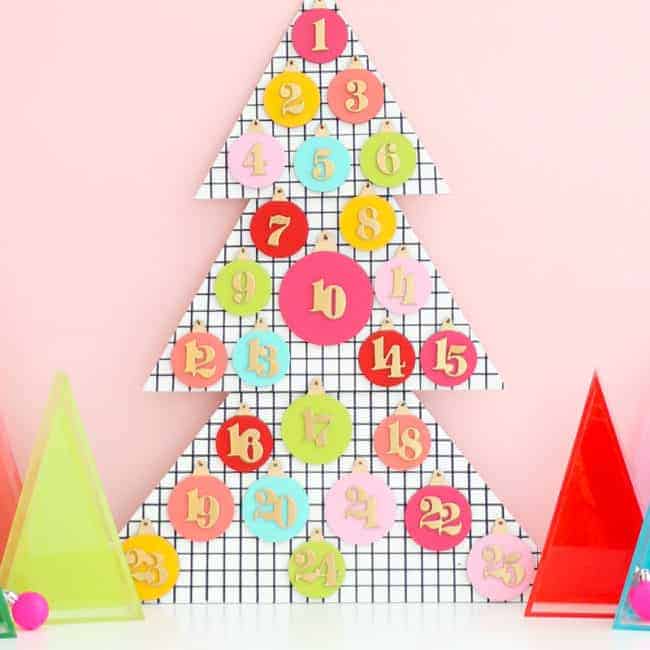 Stocking Advent Calendar
This advent calendar uses the minimum of craft supplies, and it is easy to make up. It makes a really lovely fun Christmas themed calendar. See the tutorial right here.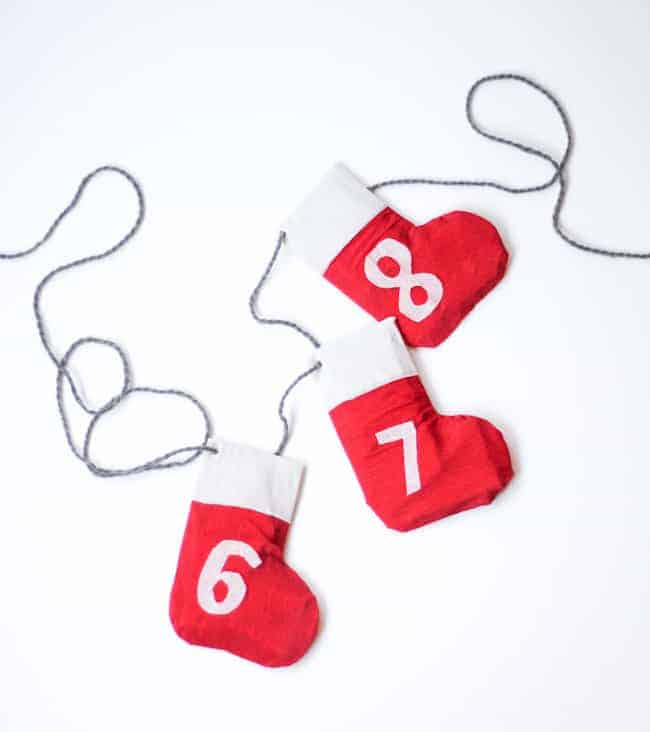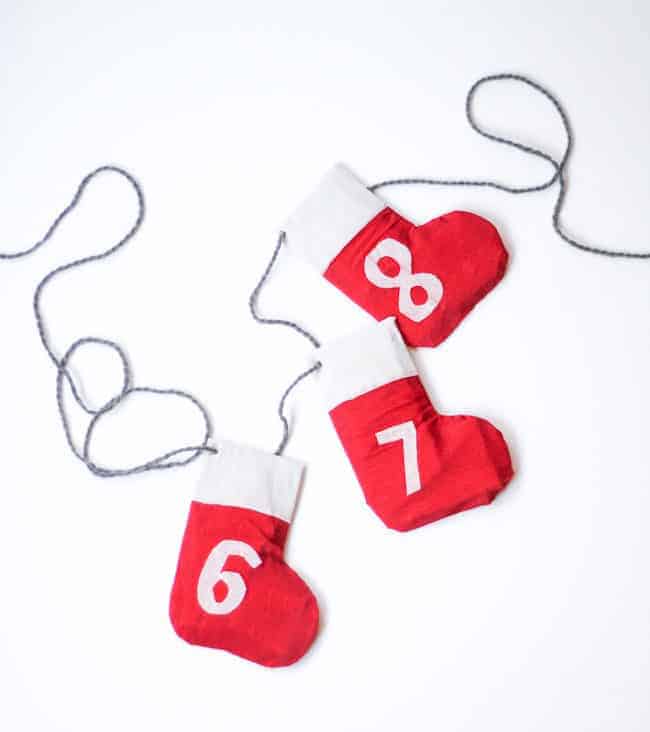 Wooden Calendar with Buckets
This calendar is another one that requires a little work. But it is so worth it for this lovely rustic style advent calendar. See the tutorial right here.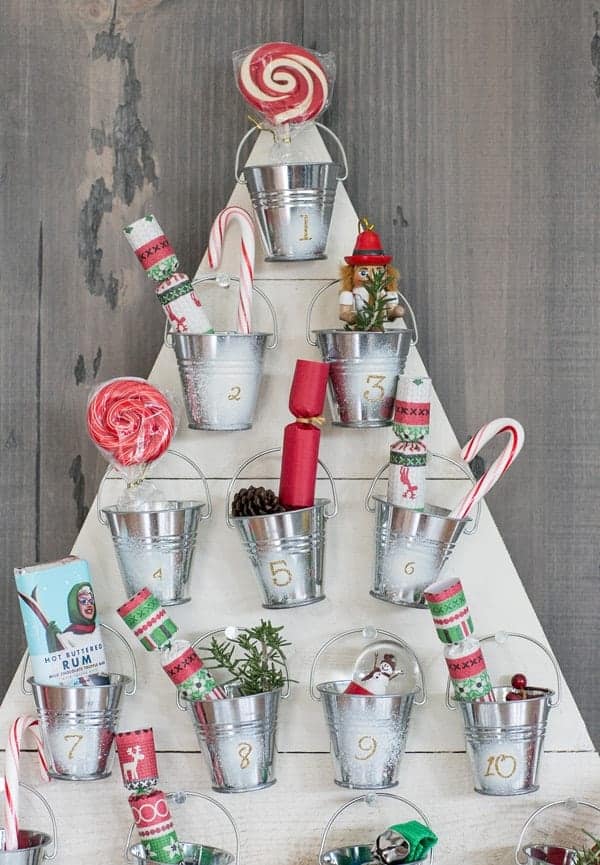 Last Minute Calendar
This easy DIY calendar is perfect for a last minute advent calendar! Sometimes time gets tight and you just wish you had done something else to get in the Christmas spirit.
This is so simple and easy, but there is a lot of elegance in simple. Get the DIY tutorial right here.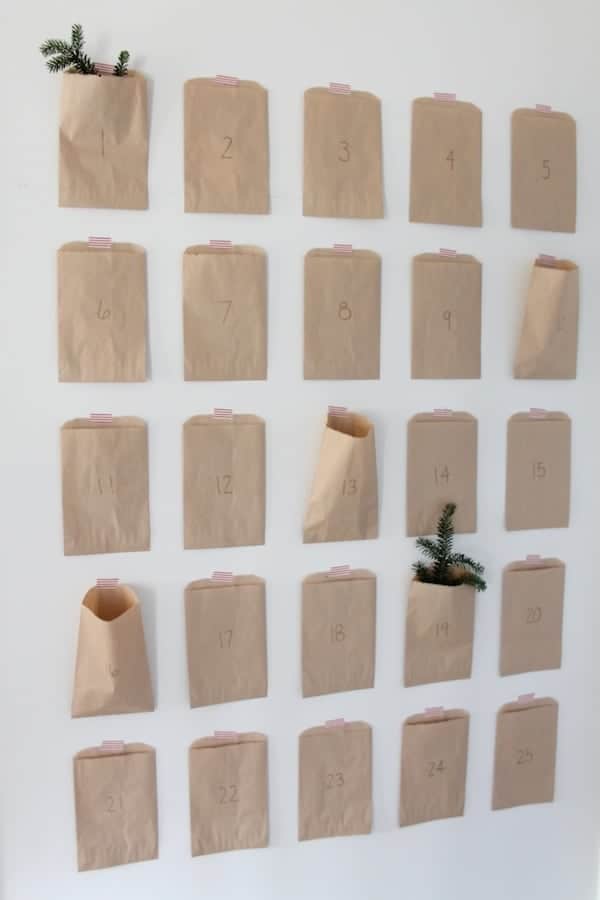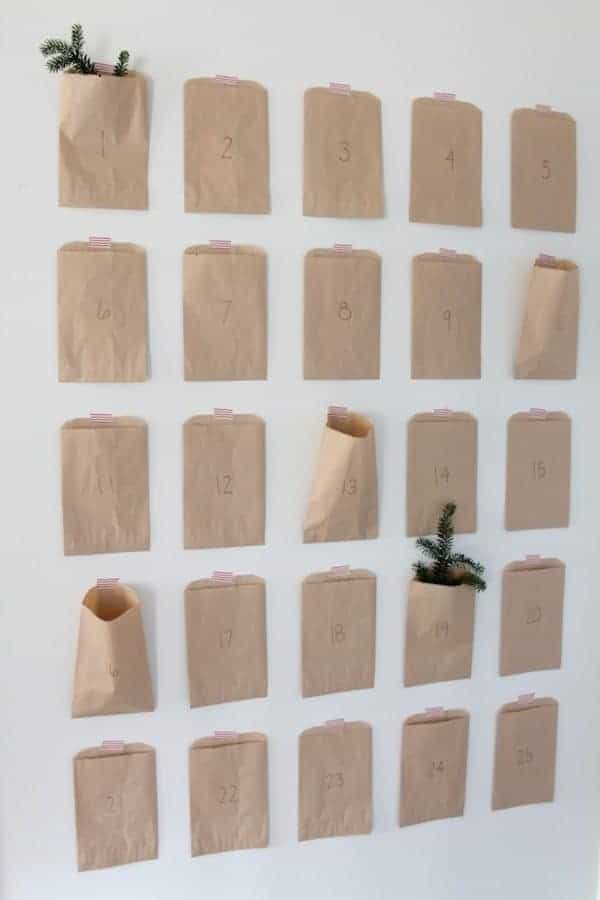 Simple Christmas Tree
This calendar idea is simple, but so beautiful. You will need to do a little woodworking for this particular calendar. But once you have put the time into it and made it, you can use it year after year. See the tutorial here.


DIY Wood Clock
This is a very unique DIY project for a very unique calendar! Once again this requires a little woodworking skill, but it is a fun project to do. See the tutorial here.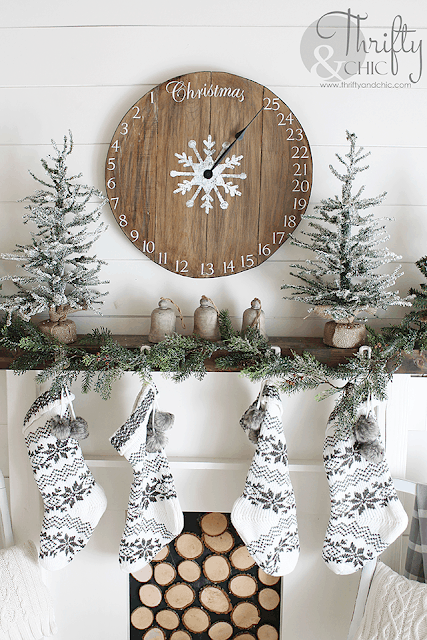 Chalkboard Advent Calendar
This is a very simple calendar, and is more of a countdown calendar than a gift calendar. But it is a lovely rustic style calendar that really fits in with farmhouse style and simplicity. You can see the tutorial right here.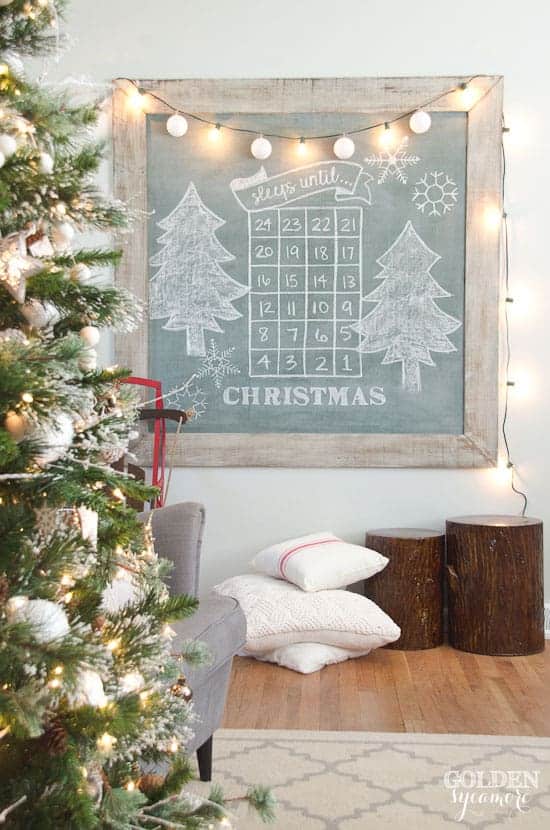 Snowflake Calendar
This is a great holiday sewing project! Sew the calendar, and also try your hand at some embroidery to make the lovely snowflakes. You can see the full tutorial right here.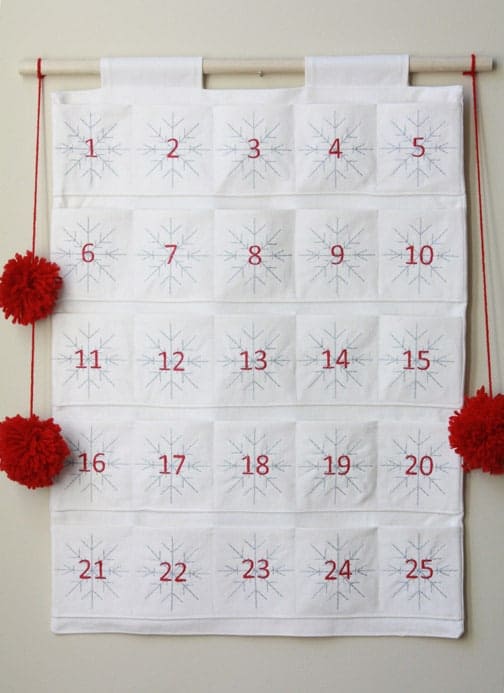 DIY Felt Calendar
This is another fun sewing project for the holidays! It uses colorful pieces of felt, and it is created easily in a day, or would make a great weekend project. You can see the tutorial right here.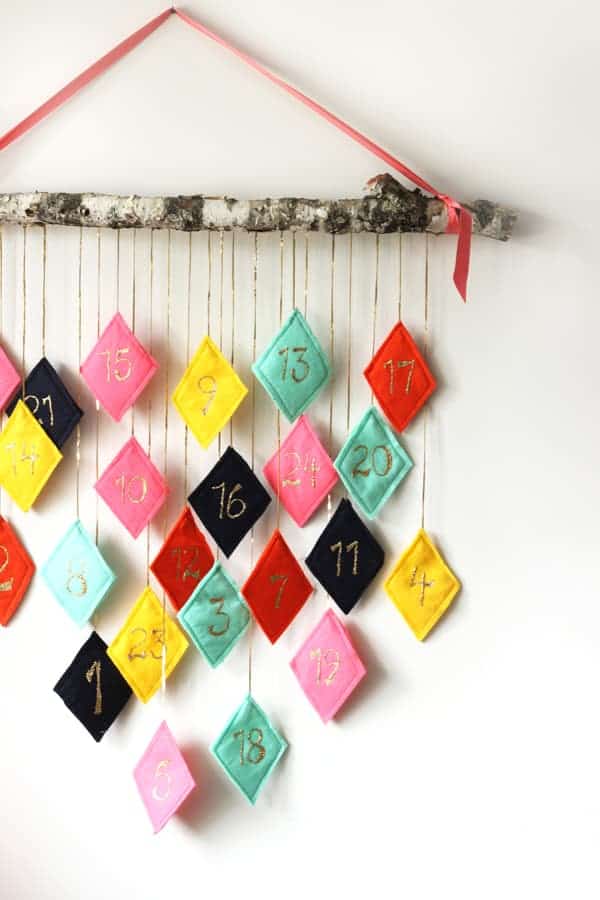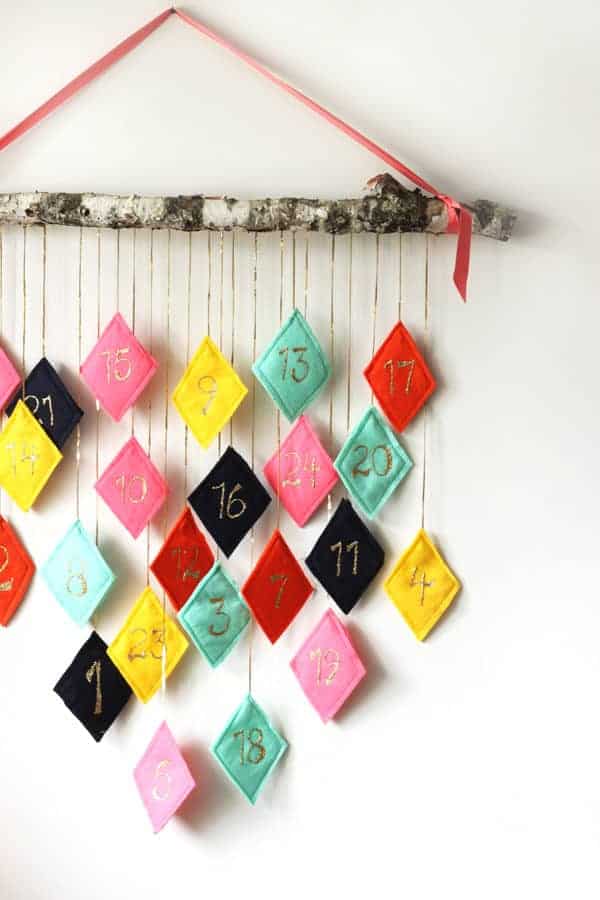 Tin Can Calendar
This could also be called a great recycling DIY! If you are partial to certain cans of coffee, and you have a lot of empty cans left over, turn them into this wonderful advent calendar! See the tutorial here.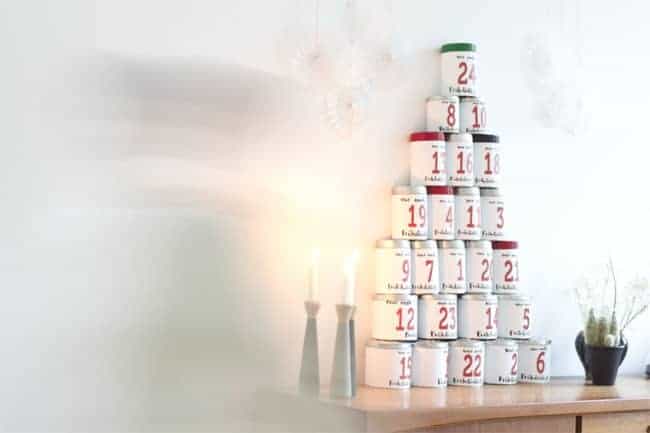 Presents Advent Calendar
This calendar features lots of prettily wrapped presents on a hanger. The hardest part is just wrapping all the gifts. See the tutorial right here.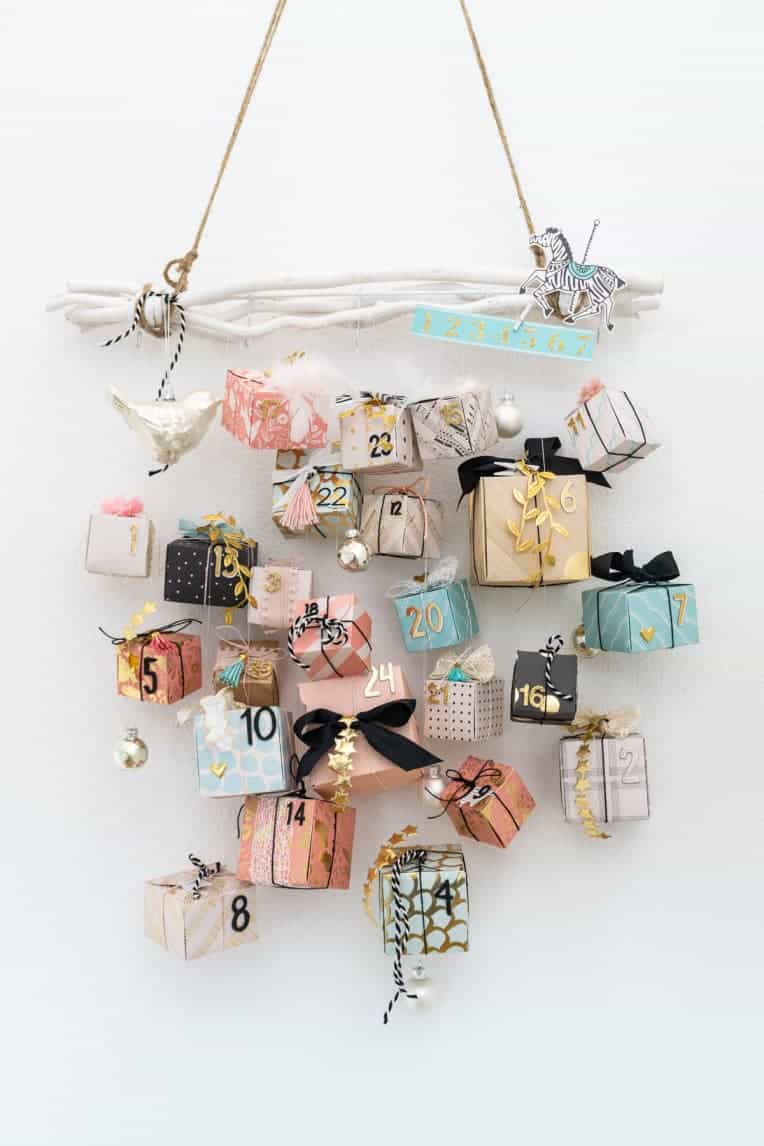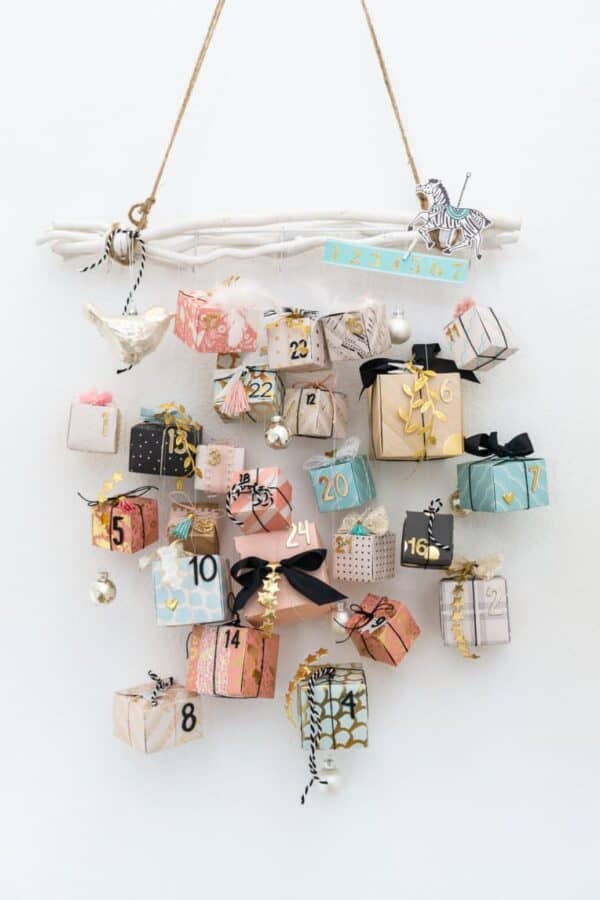 Canvas Advent Calendar
Here is another sewing project for a lovely advent calendar. The great thing about these sewing DIYs are that they may take a little work up front.
But the end result is a beautiful calendar that you will have for years to come. See the tutorial here.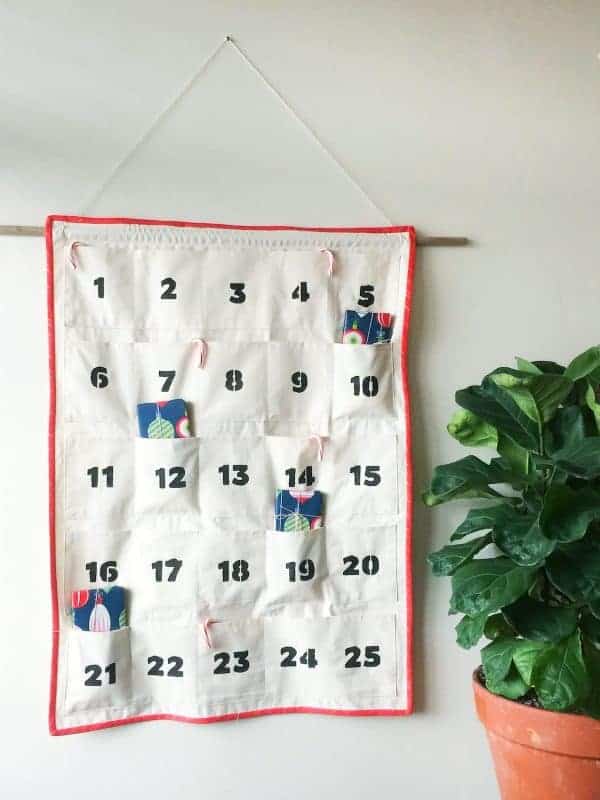 These DIY projects are for lovely unique advent calendars. Have fun and make something unique and lovely for the holidays!