What is the Difference Between Canva & Canva Pro?
In this article I compare the 2 available versions of Canva – the free version and the Pro (paid) version. This article will help you decide which version is best for you and your needs.
Canva is an amazing free graphic design software that you can use to design just about anything.
Canva is incredibly easy to use. You do not need to have any graphic design education or experience to successfully use Canva.
It is extremely popular with small business owners and solopreneurs, due to its short learning curve and free (or low price with Pro).
Canva comes in two versions – free, and a paid version, Canva Pro, which has a small monthly fee (or you can pay annually).
This post contains affiliate links. This means that if you sign up for something via links in this post I may receive a small commission, at absolutely no additional cost to you.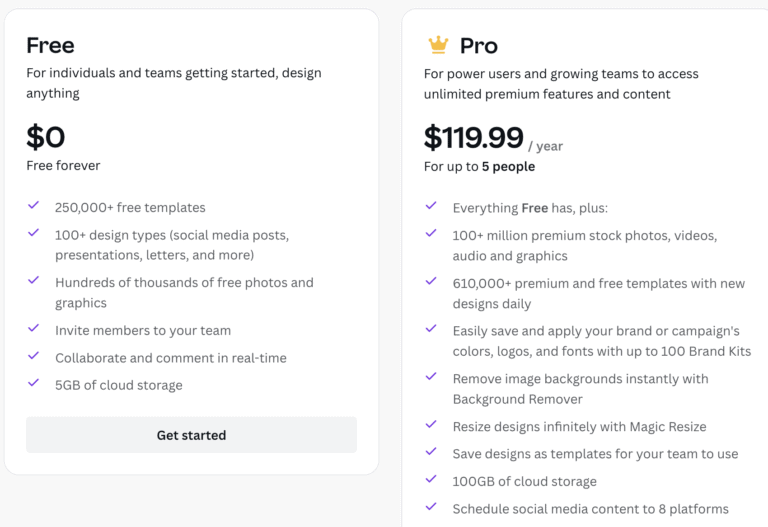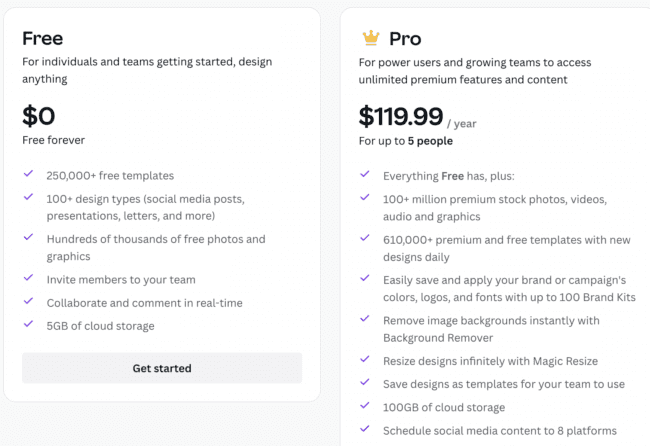 To know which version – free or paid – is right for you and your needs, take a look at the information below.
To start with, here is what the free version of Canva can do for you:
Canva Free Version Features
As the title suggests, this Canva plan is completely free, and is the regular plan that you first sign up with.
The free plan gives you all the basics you need to get started with graphic design and projects. It comes with thousands of free templates (250,000+), photos, fonts, and more.
The free version of Canva also has a really easy to use drag and drop editor, so you can start designing, easily and fast, in no time.
You can also invite as many people as you want to collaborate with you on the Canva free plan, which is great for small business owners.
Templates on the free plan include those for social media (Pinterest pins, Instagram posts etc), as well as presentations, video, printable products (such as e-books) and more.
The free plan also gives you 5GB of cloud storage space, so you can store all your creations safely and easily.
You can also save your designs into folders (currently just 2 folders on the free plan), which makes it easier to keep track of your creations.
With the free version you can also export your work into several different file formats.
The free plan can be used for as long as you need to – there is no time cap to using the free plan. Once you sign up you can use it forever (well as long as it exists for!).
This free plan should be great for your needs if you are a beginner, or a business owner just starting out.
However, there are some downsides to this free plan which is worth upgrading to the Pro plan for.
The downsides include lack of the following features: magic resize tool, background remover tool, storage space, branding feature, filters for image searching, less choice of templates and design elements, and file output options.
See below for all the Canva Pro features that might make you want to upgrade.
Related: How to Create a Printable in Canva
Canva Pro Version Features
The Canva Pro paid version is available as both a monthly subscription and an annual subscription.
If you pay monthly the cost is just $12.99 a month. If you pay upfront for a year the cost is $119.99.
By upgrading to Canva Pro you can unlock numerous premium features. These include more stock photos, videos and graphics. It also gives you more options in the video library.
Templates
Canva Pro has access to so so many more templates! The free version gives you around 250,000+ templates, but the Pro version gives you access to 610,000+ templates.
Images
Canva Pro gives you access to an incredible 100 million+ images! Whereas the free version gives you access to 100,000+ – which is still a lot of course, but you have more choice available to you with Pro.
Magic Resize Tool
One of the absolute best features of Canva Pro is its Magic Resize Tool. This feature means that you can resize anything in seconds.
Just by clicking on the resize feature, you can resize your design to numerous different sizes, without having to recreate each size from scratch: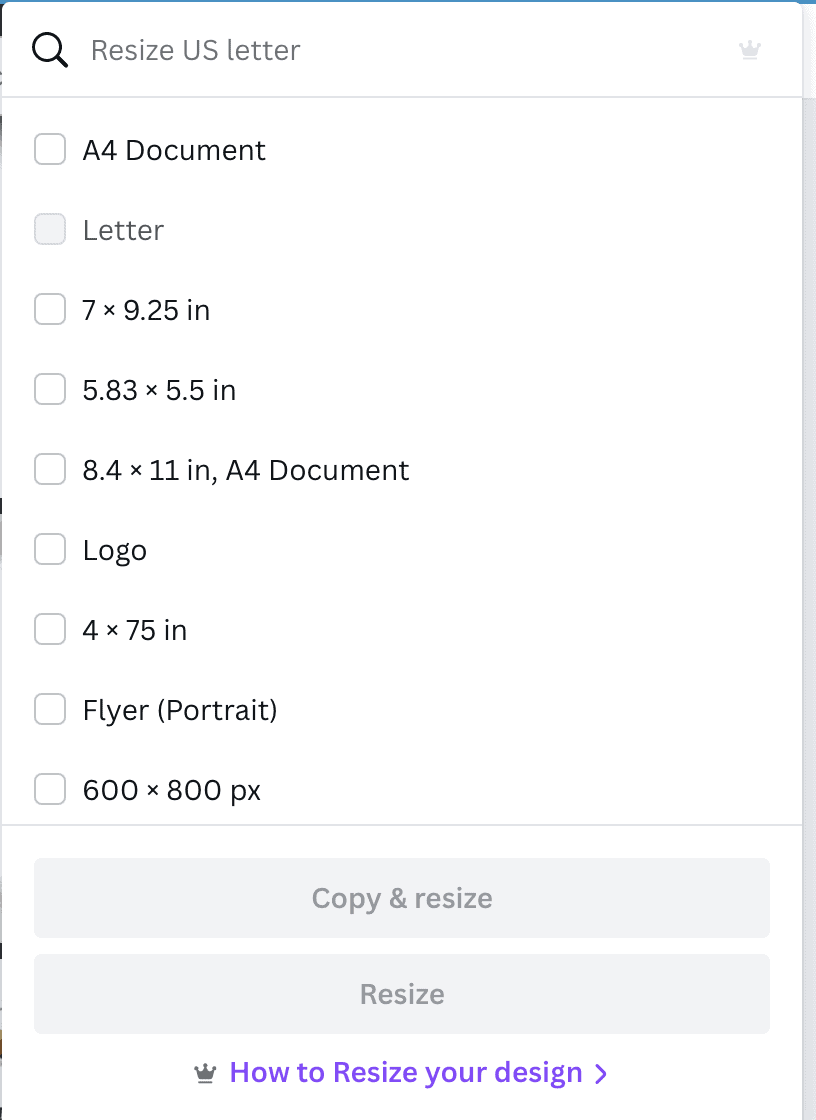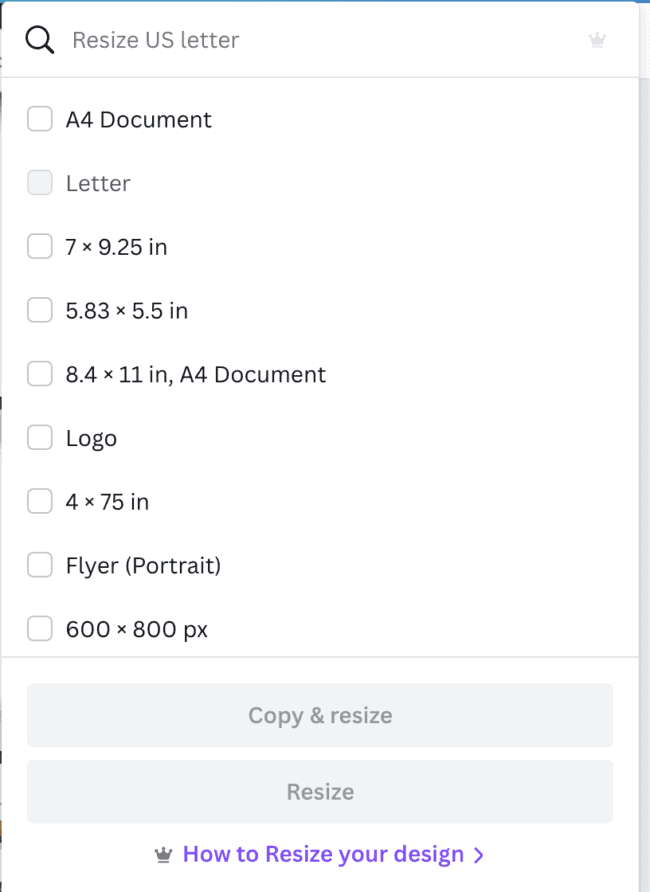 I use this feature to resize my Printables. I design a printable planner initially in US letter size, and then I resize it to A4 size, and also to a smaller size to sell.
I also love this feature for social media graphics. I can create one social media graphic, such as a Pinterest pin. I can then resize it and turn it into an Instagram post, Facebook post and more.
Background Remover Tool
Another great feature of the Pro Canva version is its background remover tool. This is an amazing tool for editing your photos with!
For instance, below is a photo that I want to remove the background for: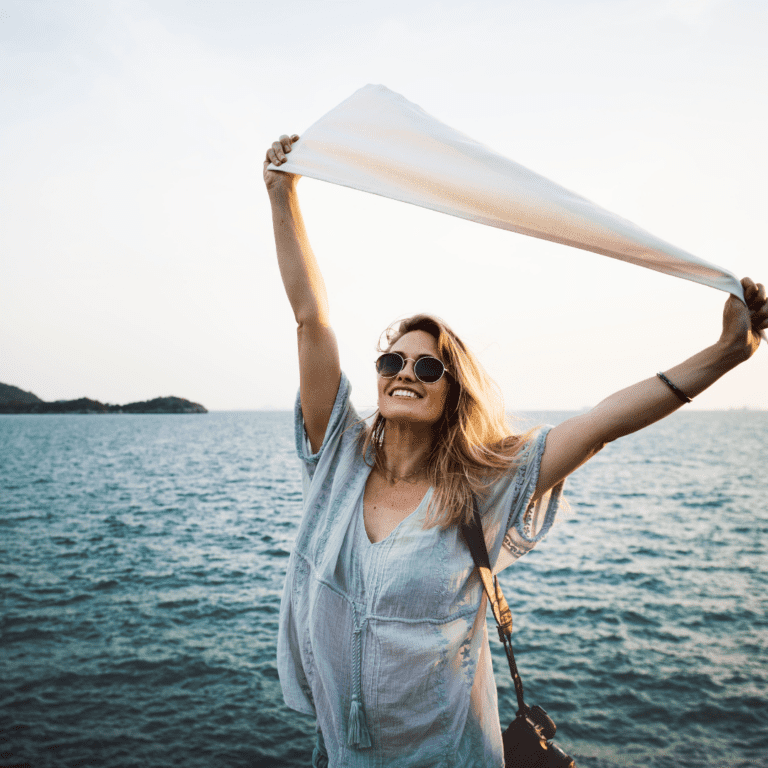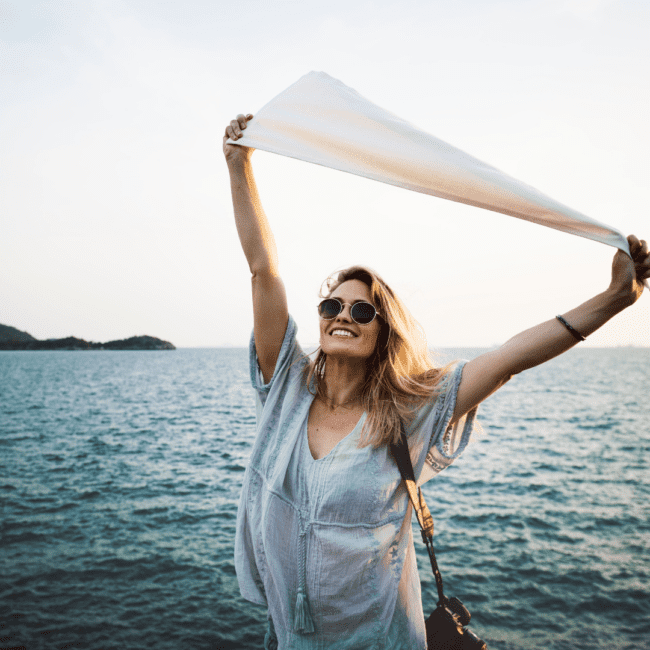 You just click on Edit image, and then select the background remover, and the tool removes the background from the photo/image for you: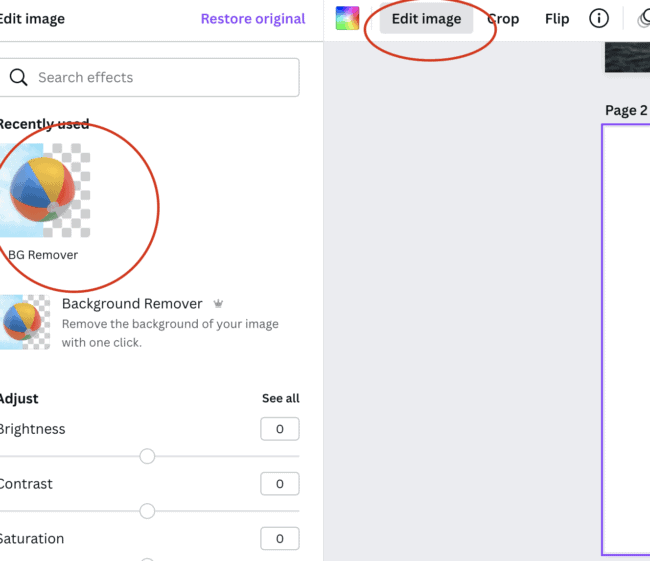 Here is that image with the background removed: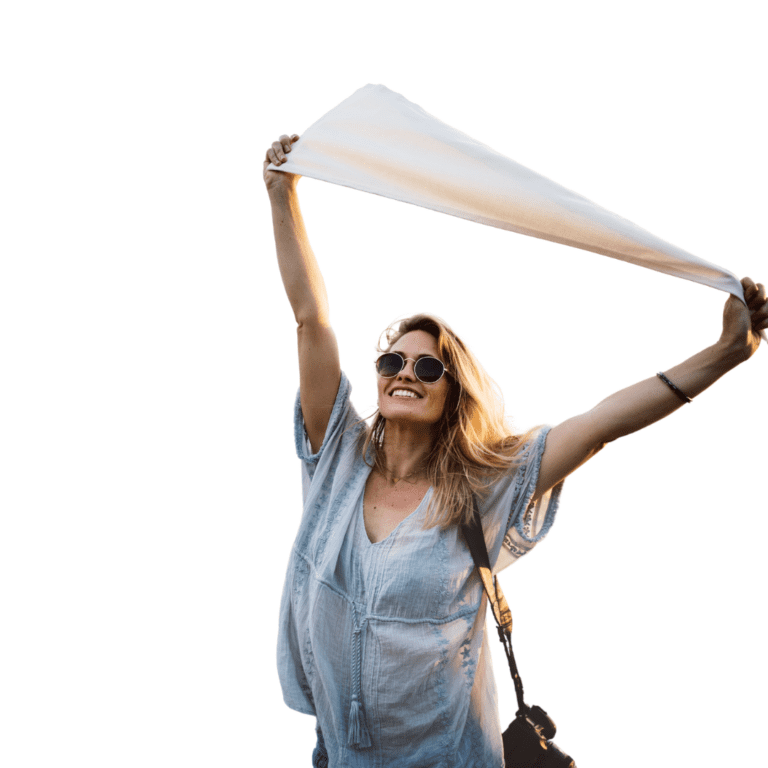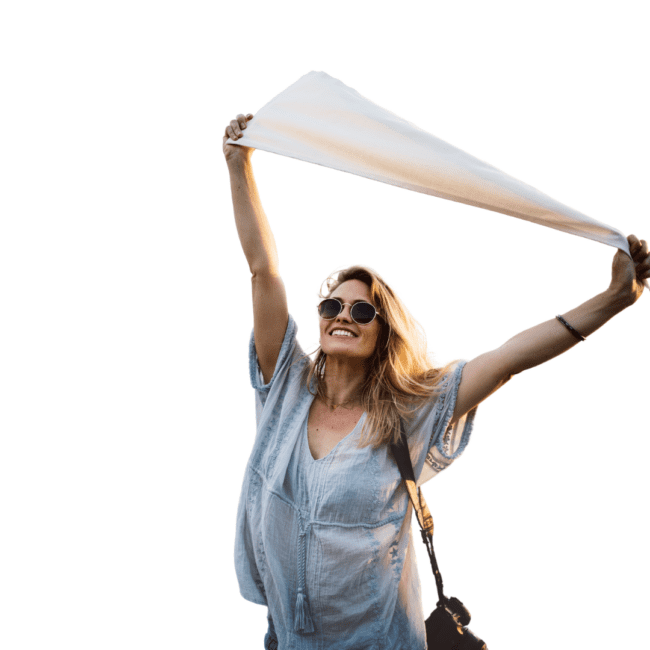 This is a great feature, and one I use absolutely all the time.
Brand Kit
With the paid version of Canva (Canva Pro) you get a branding kit feature. This feature allows you to upload a logo, define your brand's colors, and add and use your own fonts.
This feature is especially helpful to keep all your brand information ready to use and reference for numerous projects.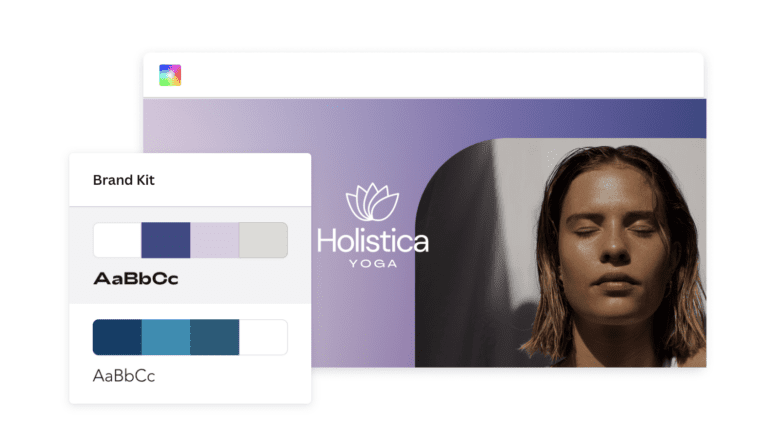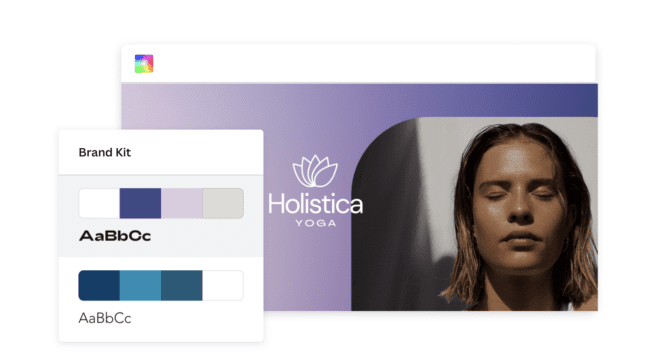 Storage Space
The free version of Canva gives you 5GB of storage space. But the Pro version gives you a whopping 100GB of storage space.
This may not seem a bit deal if you are just starting out, but if you are regularly creating a lot of content that storage space may be a big deal to you.
Audio
Canva Pro gives you access to 25,000 audio tracks/clips. The free version has no audio files available for you to use at all.
Social Scheduling
Another great feature of the Pro version which may be a game changer for you is the social scheduling feature.
With this feature you can schedule content across all different platforms – including Facebook, Instagram, and Twitter.
You can schedule your posts at the time you want them to go out, even months ahead.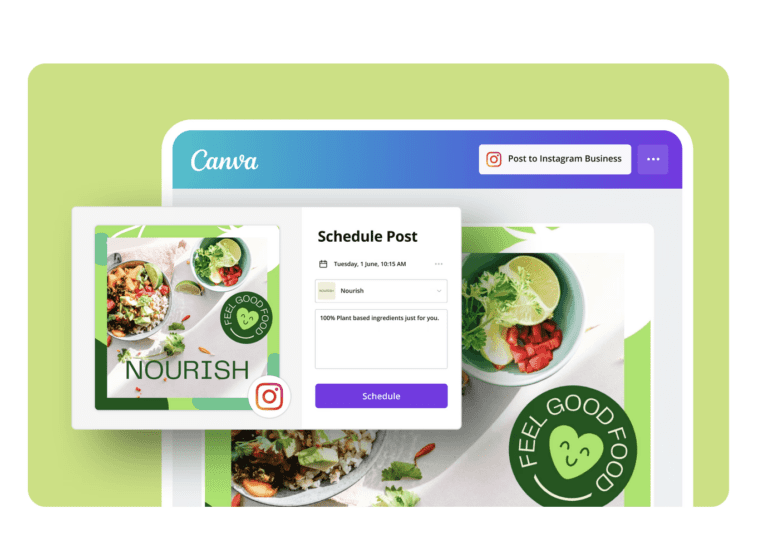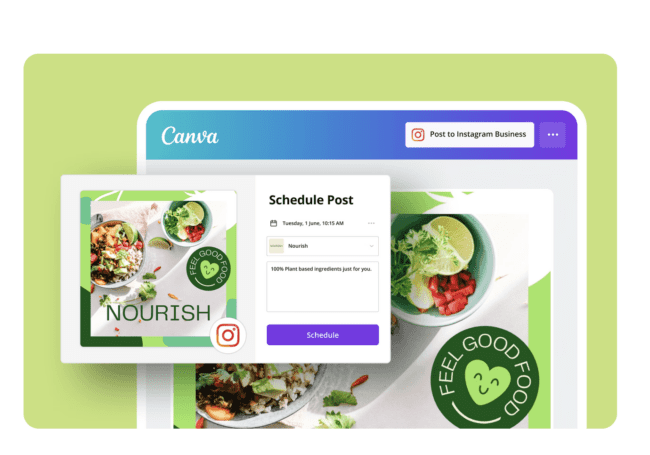 Folders
The free version of Canva only gives you 2 folders, whereas the Pro version gives you unlimited folders.
Transparent Images
Another great feature of Pro is that you are able to save images with transparent backgrounds.
This is especially useful if you are creating designs to be printed on t-shirts, mugs etc.
If you design stickers for instance you will find this feature incredibly useful.
Filters for Design Elements
When you search for a photo, graphic, icon etc on the free plan there is no filter to filter out just the free elements returning in your search.
Therefore you will need to go through all the elements that are returned to you to see which ones are free for you to use.
The paid, Pro, version of Canva lets you put filters in place, so you can filter out the free and premium elements that come with Pro.
This feature isn't a game changer, but it is something that can add extra time to whatever project you are working on.
Videos
With Canva Pro you can create and edit videos for any platform whatsoever.
Canva has a library of pre-made video templates that you can use. You then just use its drag and drop feature to add elements and edit those templates.
You do not need any video editing experience at all to use the Canva video feature. You can add your own footage or choose from lots of stock images inside Canva.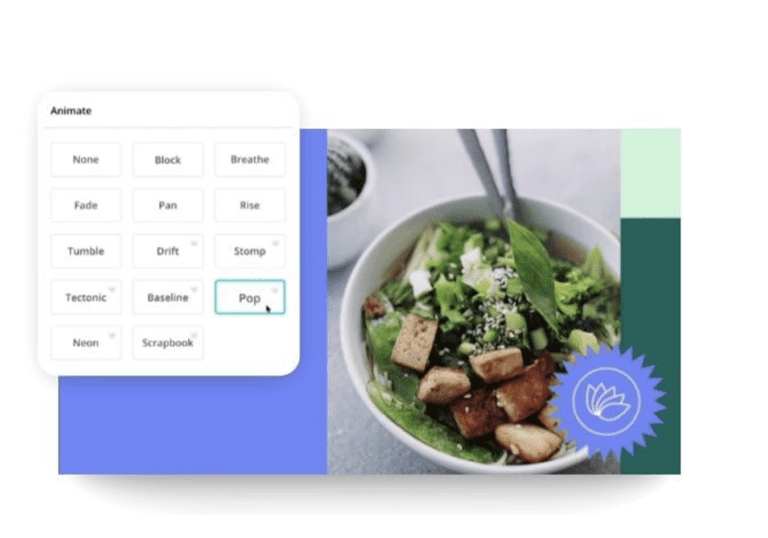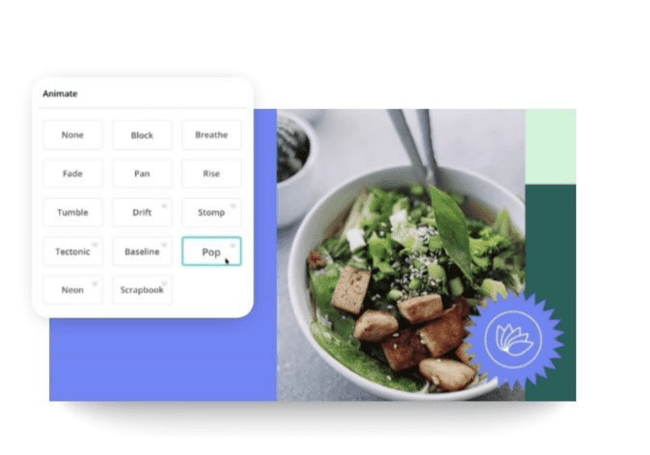 Why you Should Definitely Upgrade to Canva Pro
Every user and every business is different in its needs, and what is needed by one may not be needed by somebody else.
There are many features of Canva Pro that I personally could not live without – the magic resize tool, the background remover, transparent images, folders, storage size and much more.
All those things I mention above are things I personally need and love. If you are considering whether you should upgrade to the Pro version, try asking yourself these questions below to help your decision:
Do you regularly have to use your branding when you are designing items? If you regularly need to use a certain font, your brand colors and your logo when designing, you may find the Branding feature in Canva Pro incredibly helpful to you.
Do you need access to a large library of photos and graphic elements? You may be subscribing to some outside plans for stock photos, which can get expensive. But Canva Pro's huge stock of graphic elements could eliminate those plan subscriptions for you and give you a lot of access to elements.
Do you consistently design things such as Printables in different size formats? If so you will find the Magic Resizing Tool amazing.
Do you intend on using Canva for a LOT of design work consistently? If so you may find that the huge storage space given with the Pro version is much more needed by you.
Do you frequently need to remove backgrounds from photos and graphic elements? If so the Background Remover Tool is so incredible.
If you are unsure I would of course advise you to sign up for the free version of Canva and try it out.
You can figure out what features you use and what features you would love to use if you upgraded to the Pro plan.
Spend some time creating various things in Canva and get to know its functionality. It is a very short learning curve and soon you will be designing and creating all kinds of things quickly and easily!
In this article I compare the 2 available versions of Canva – the free version and the Pro (paid) version. This article will help you decide which version is best for you and your needs.