Unleash Your Creativity with Tunisian Crochet: A Beginner's Guide
Tunisian crochet, also known as Afghan crochet, is a beautiful form of crochet that enables you to add a touch of creativity to your home decor
You may have heard about Tunisian crochet, but you are not really sure what it is or how it differs from regular crochet? In this post you will be diving into the world of Tunisian crochet and learning all there is to know!
Find out how Tunisian crochet differs from regular crochet, how to get started, what tools and equipment you will need, and learn some great projects to create!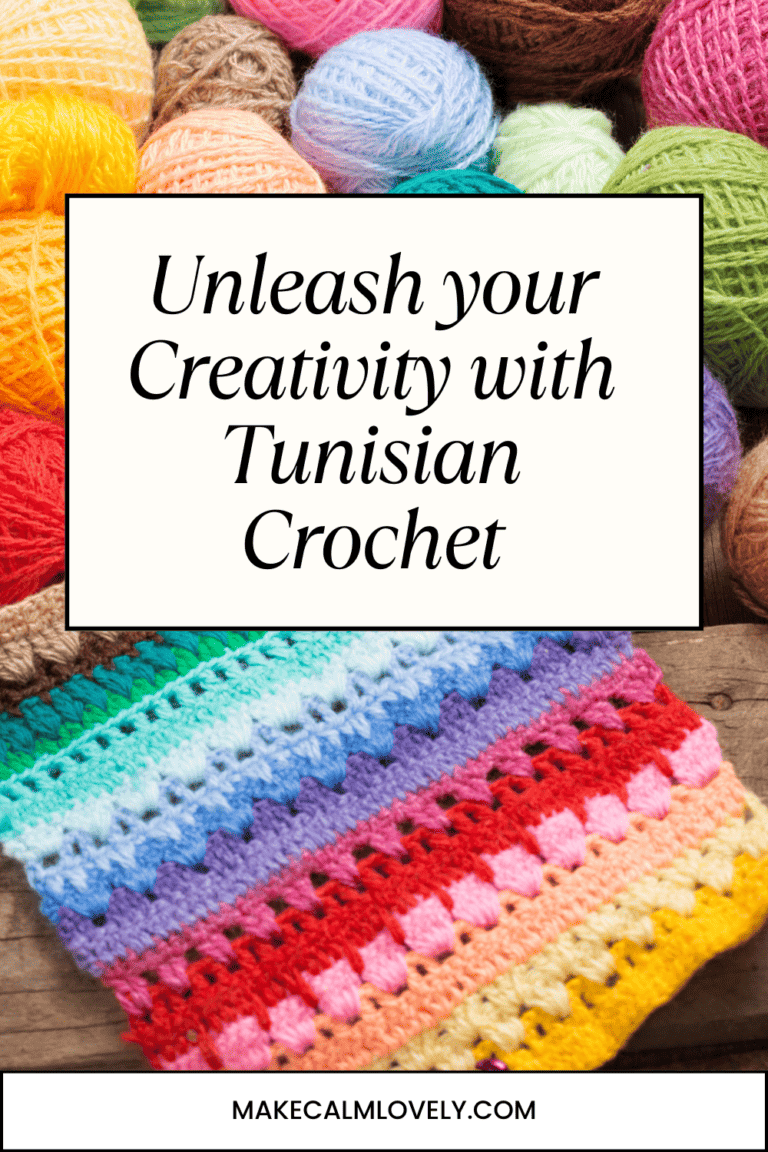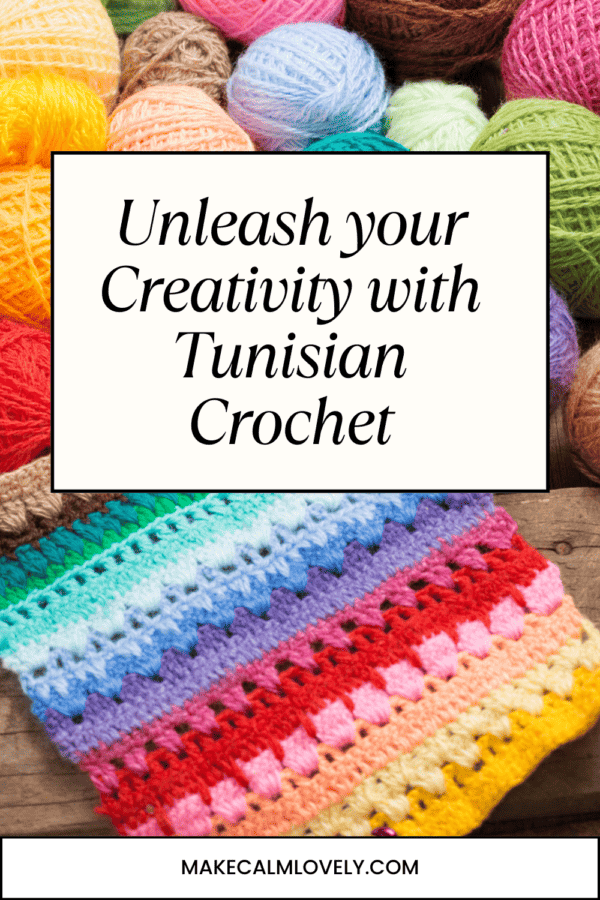 This post contains affiliate links. This means that if you click on a link in this post and make a purchase via that link I may receive a small commission, at absolutely no additional cost to you
What is Tunisian Crochet?
Tunisian crochet is a unique and versatile technique that combines elements of both knitting and traditional crochet.
Tunisian Crochet is also known as Afghan crochet or Tricot crochet. This style of crochet produces a dense fabric with a distinct texture, making it perfect for creating cozy and warm items such as blankets, scarves, and garments.
What is the difference between Tunisian Crochet and regular crochet?
The main difference between Tunisian crochet and regular crochet lies in the tools and techniques used.
While regular crochet uses a single crochet hook, Tunisian crochet requires a special tool called a Tunisian crochet hook or an Afghan hook.
These hooks are longer and have a stopper on one end to prevent the stitches from falling off.
In terms of technique, Tunisian crochet is worked in two passes: the forward pass and the return pass.
In the forward pass, you pick up stitches on the hook, working from right to left. Then, on the return pass, you work the stitches off the hook, from left to right. This creates a fabric that resembles a combination of knit and crochet stitches.
Related: How to use Stitch Markers in Crochet
How to do Tunisian Crochet
To get started with Tunisian crochet, you will need a Tunisian crochet hook in a size appropriate for your yarn.
The size of the hook will depend on the thickness of your yarn and the desired tension of your project. A good starting point is a 5mm or 6mm hook, but feel free to experiment and adjust as needed.
To begin, make a foundation chain of the desired length. Insert your hook into the second chain from the hook, yarn over, and pull up a loop.
Repeat this process across the entire row until you have the same number of loops on your hook as the length of your foundation chain.
Once you have completed the forward pass, it's time to work the return pass. Yarn over and pull through the first loop on the hook, then *yarn over and pull through two loops on the hook*. Repeat from * to * until you have only one loop left on the hook. This completes one row of Tunisian crochet.
Continue working the forward pass and return pass in this manner, building up rows of stitches, until your project reaches the desired length.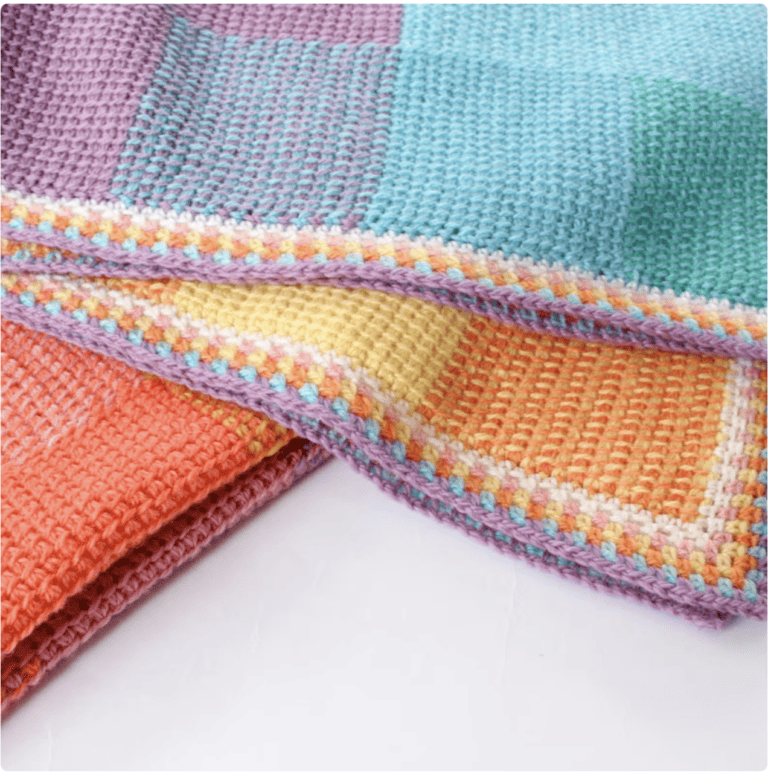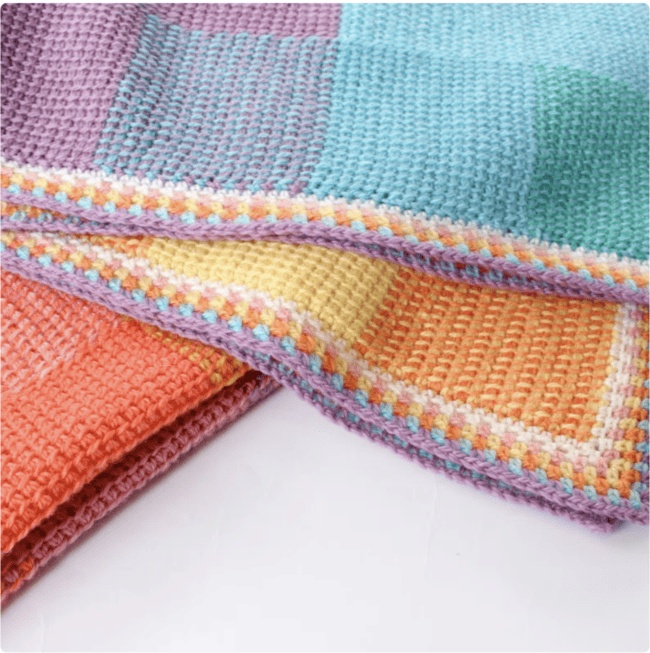 What tools and equipment you need for Tunisian crochet
As mentioned earlier, the key tool you will need for Tunisian crochet is a Tunisian crochet hook. These hooks come in various sizes and materials, including aluminium.
You will also need a yarn that suits the project you are doing. Tunisian crochet can be done with any type of yarn, but it is best to choose a yarn that has a great stitch definition and is not too slippery to work with. This will help you see your stitches clearly and prevent the stitches from slipping off the hook.
Related: All you Need to Know about Crochet Hooks
Crochet Project Ideas with Tunisian Crochet
Now that you know the basics of Tunisian crochet, let's explore some exciting projects you can create using this technique.
Tunisian crochet opens up a whole new world of possibilities and allows you to create unique and beautiful items for your home decor.
1. Tunisian Crochet Blankets: One of the most popular projects in Tunisian crochet is making blankets.
The dense fabric created by Tunisian crochet makes it ideal for warm and cozy blankets. You can experiment with different stitch patterns and colours to create stunning designs that will add a touch of elegance to your living room or bedroom.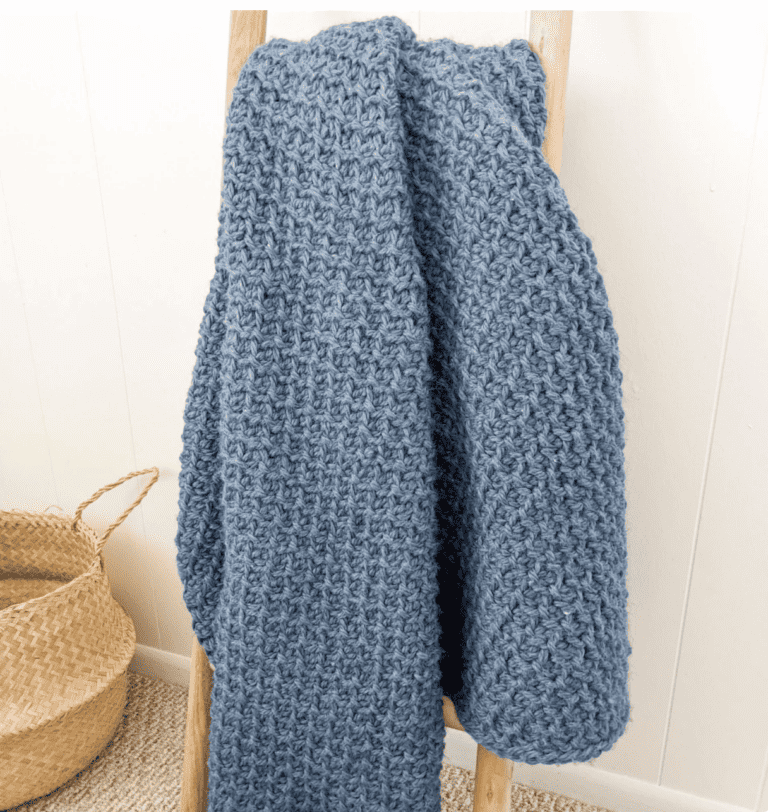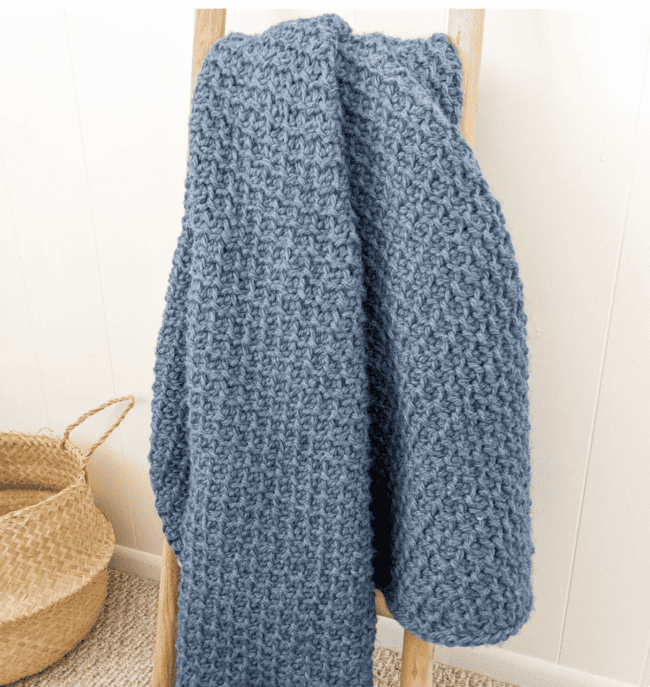 2. Tunisian Crochet Scarves: Scarves are another fantastic project to try in Tunisian crochet. The unique texture of Tunisian crochet adds a lovely drape to scarves, making them perfect for both winter and summer wear. You can play with different stitch patterns and yarn weights to create scarves that are stylish and versatile.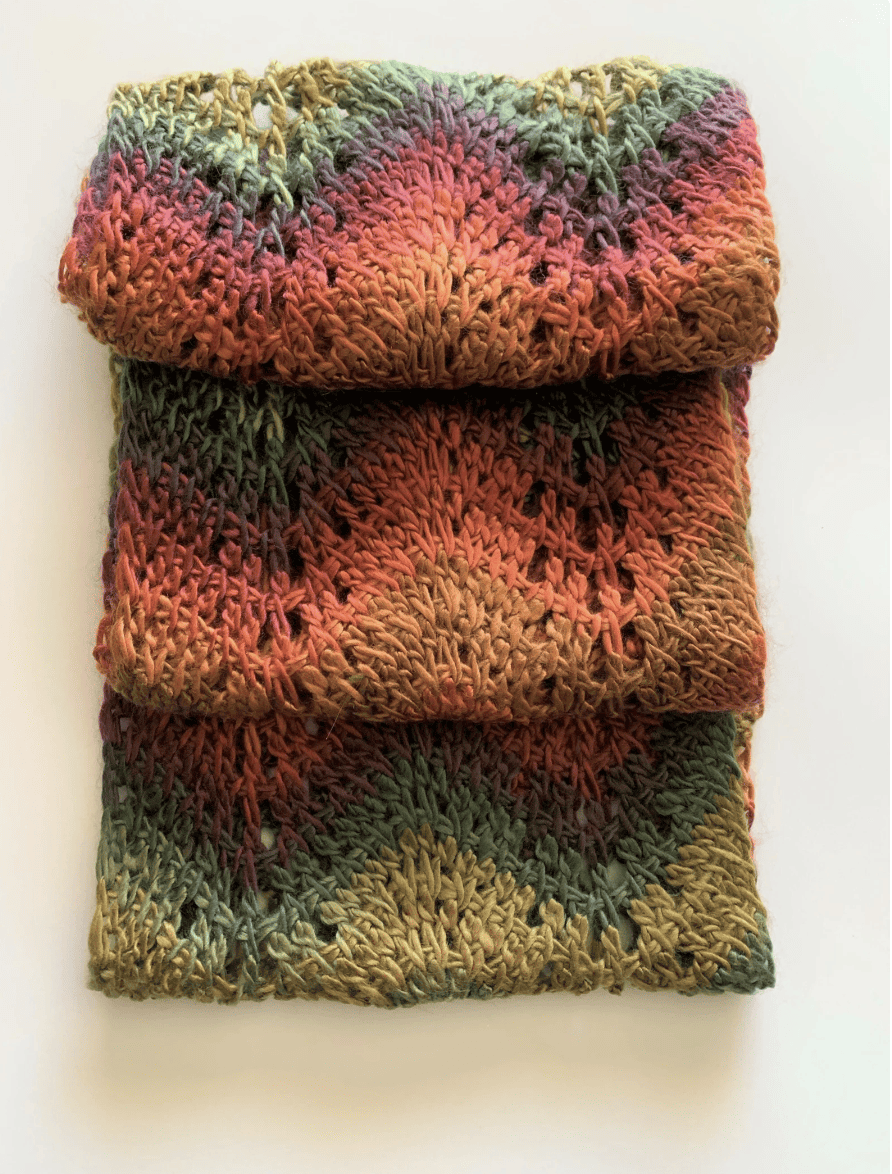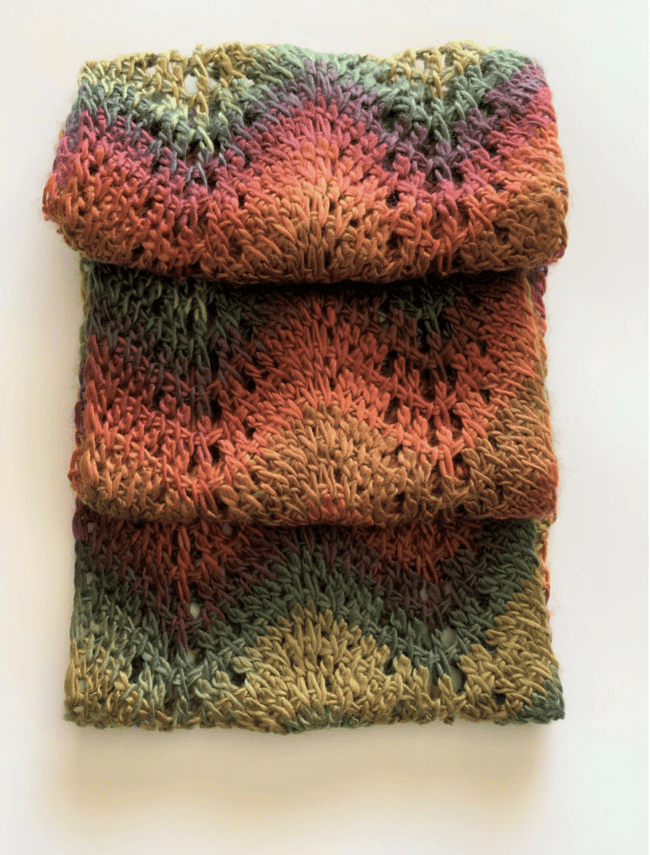 3. Tunisian Crochet Cushion Covers: If you want to give your home decor a fresh look, try making cushion covers using Tunisian crochet. The thick fabric created by Tunisian crochet will add depth and texture to your cushions. You can experiment with different stitch patterns, colours, and shapes to create eye-catching designs that will transform your living space.
4. Tunisian Crochet Bags: If you're looking for a unique accessory, Tunisian crochet bags are the way to go. The sturdy fabric created by Tunisian crochet makes it perfect for bags that can hold all your essentials. You can make tote bags, crossbody bags, or even small clutches. Get creative with different stitch patterns and embellishments to make your bags truly one-of-a-kind.
5. Tunisian Crochet Home Decor: Tunisian crochet is not limited to wearable items only. You can also use this technique to create stunning home decor pieces. From beautiful wall hangings to unique table runners, the possibilities are endless. Tunisian crochet allows you to add that personal touch to your home and create items that reflect your style and personality.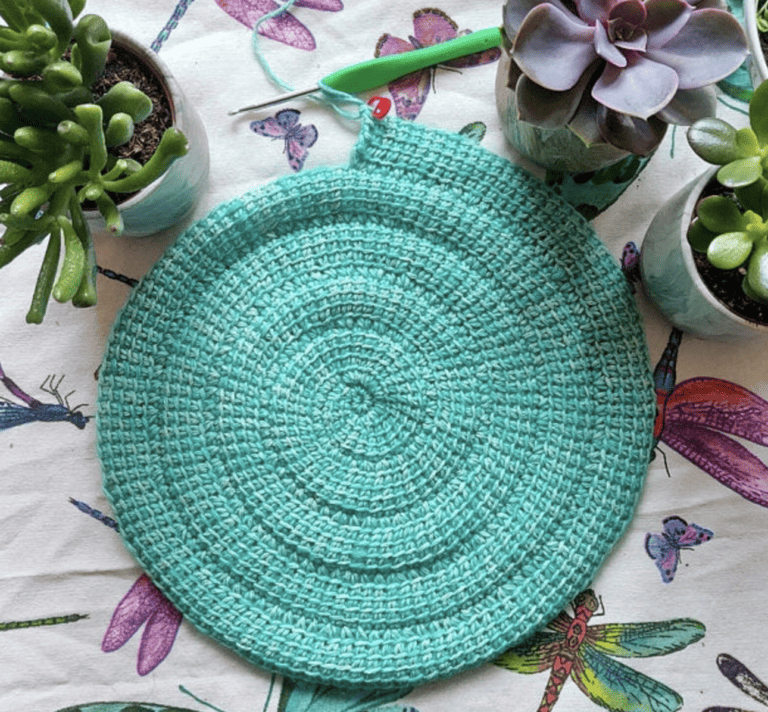 Remember, Tunisian crochet is all about experimenting and exploring new techniques. Don't be afraid to try different projects and have fun with it. Let your creativity soar and enjoy the process of creating beautiful and practical items for your home.
Looking to add a touch of creativity to your home decor? Dive into the fascinating world of Tunisian crochet! Discover the beauty and versatility of this unique craft that's bound to elevate your living space. From stunning textured blankets to cozy cushions, the possibilities are endless. Unleash your inner crochet enthusiast and learn all about Tunisian crochet today. Get started on your home crafting adventure now!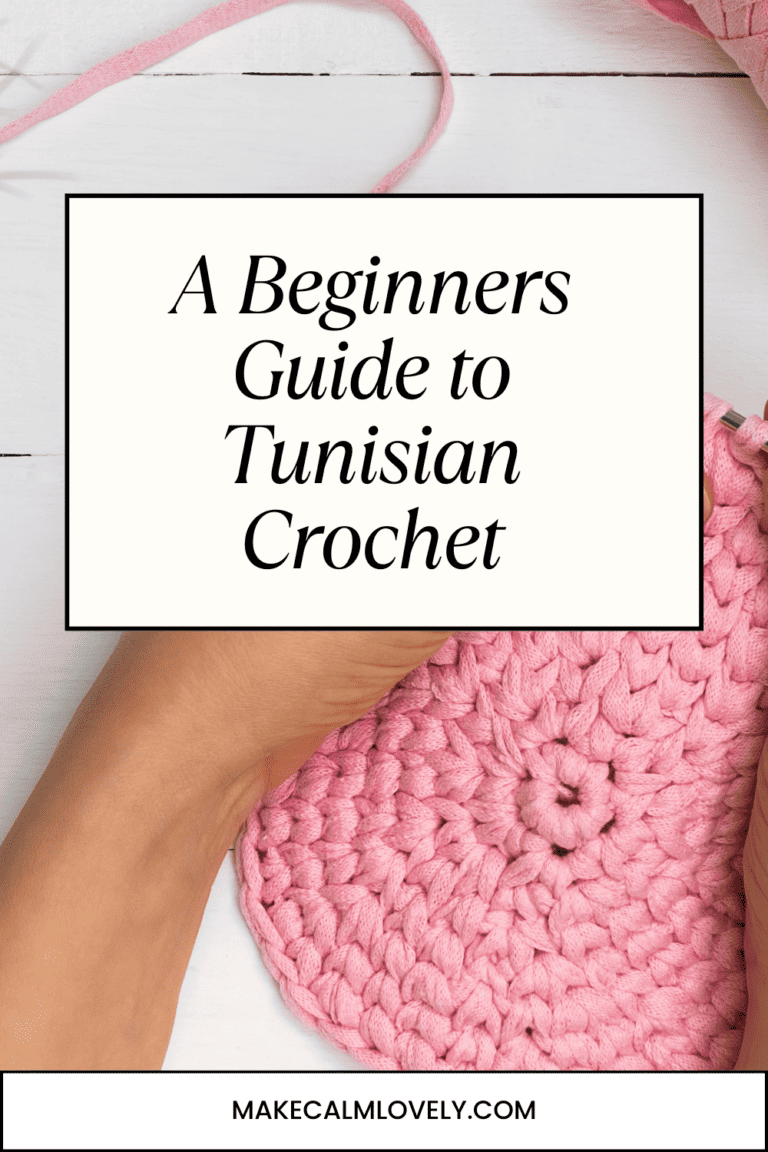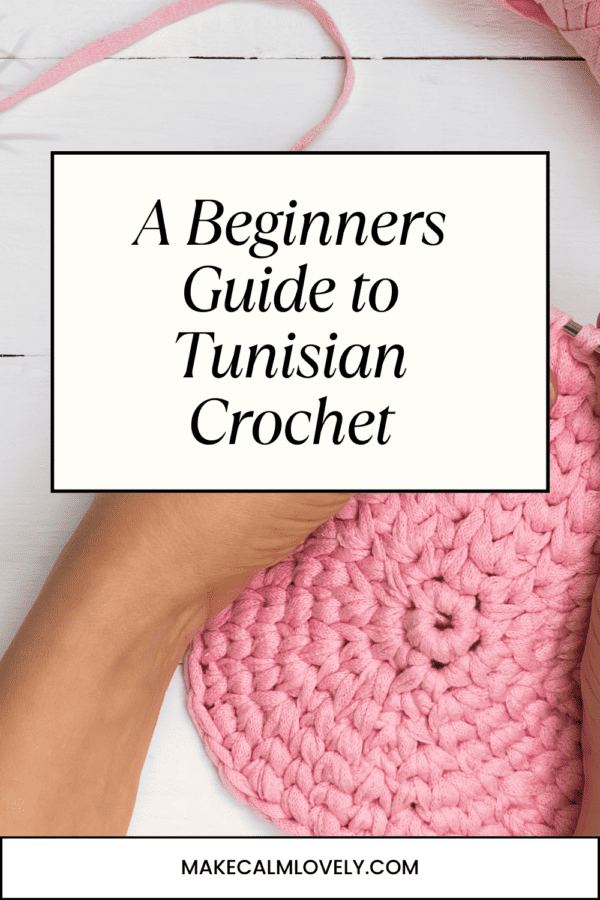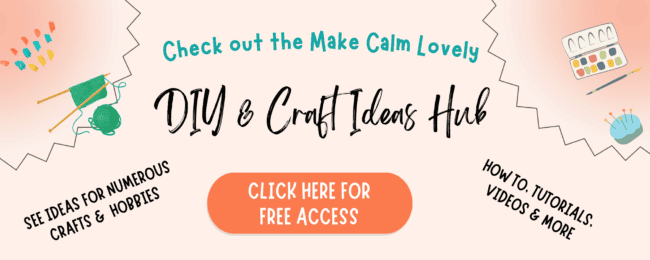 Tunisian crochet, also known as Afghan crochet, is a beautiful form of crochet that enables you to add a touch of creativity to your home decor