IKEA Items you need to create an Outdoor Oasis!
Create the perfect outdoor space around your own home, with these perfect items from IKEA. Create an outdoor space that you will love, that is your very own outdoor oasis!
The outdoor space of your home should be where you go to relax and socialize with friends and family. If that space isn't looking very appealing, there are many things you can do to change that.
One of those things is to buy great products to put outside. These include decorative items, furniture, lighting and more.
IKEA has items for pretty much everything you need in your outdoor space. It has comfortable seating, great lighting, privacy items, items to protect you from bugs, planters, relaxing hammocks, a grill for preparing food, and s much more!
Here I have rounded up some of the best items that IKEA sells for your outdoor space! Make that space lovely, and turn it into your own private oasis!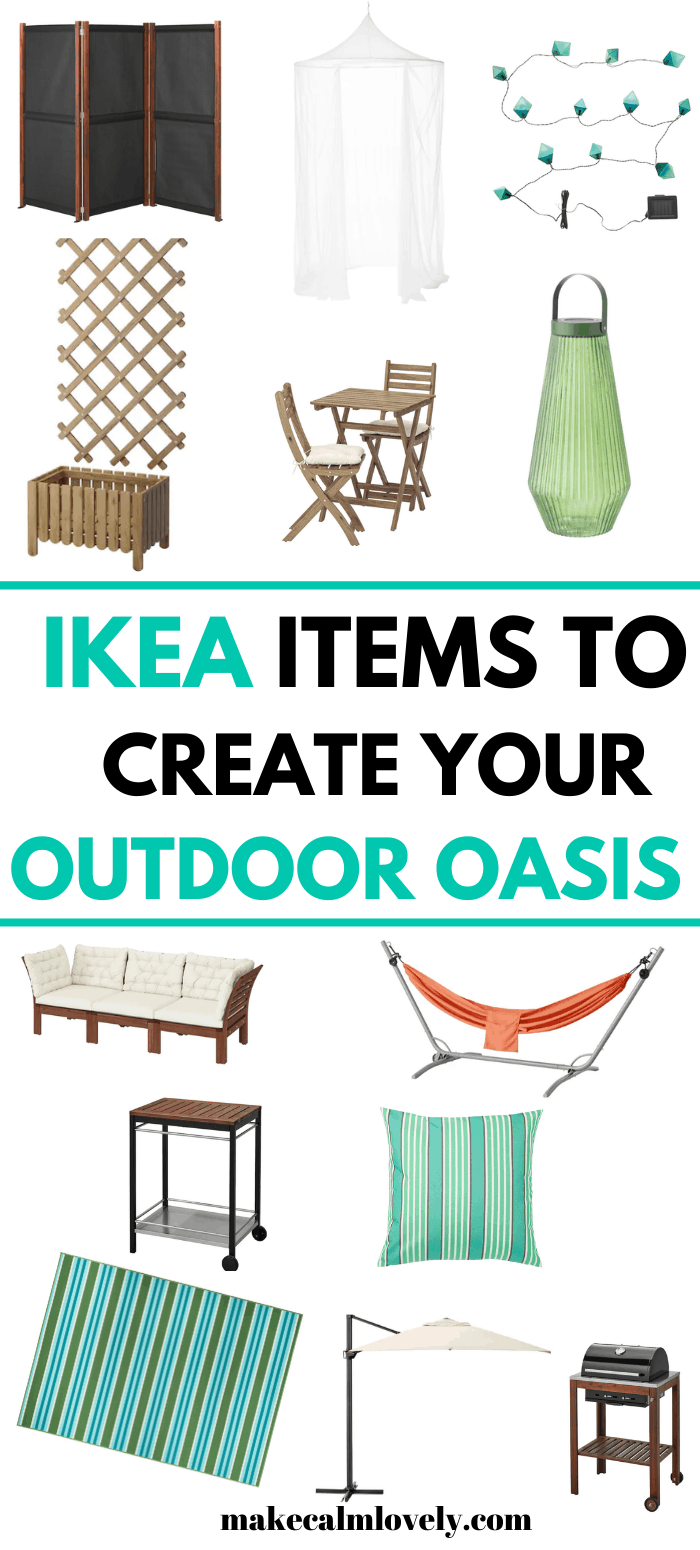 This post contains affiliate links. You can view my disclosures here.
Use Pretty Lighting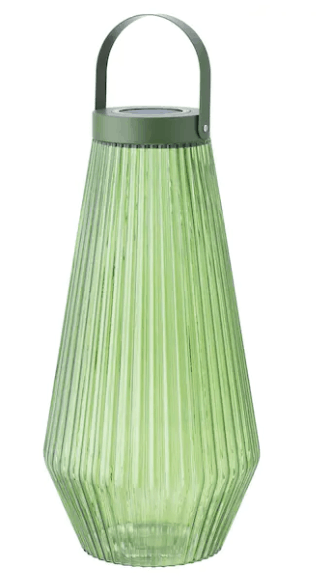 Lighting can really jazz up any outdoor space, and make it such a lovely pretty place to hang out in during those summer evenings. The green Solvinden lamp above is an LED solar powered floor lamp. It stands about 8 inches high, and you can scatter several all around for the best lighting. The Solviden string lights below are also solar-powered LED lights, and all 12 beautiful blue diamond lights can be strung around anything, including trees, bushes and furniture to light up your outdoor space beautifully.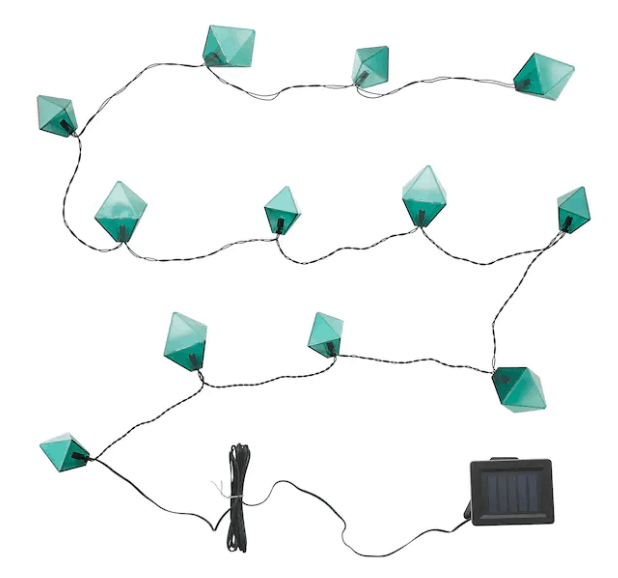 Decorate with Pretty Cushions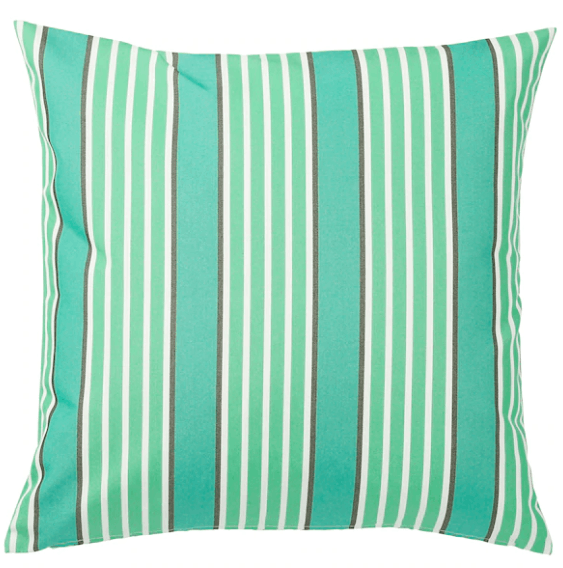 Colorful cushions can really make any space prettier and nicer to be in. Your outdoor space is no exception. Get pretty cushions to scatter around on your outdoor furniture. This Funkon cushion cover from IKEA is in pretty turquoise and green stripes. The fabric is water repellent, and won't fade in the direct sun.
Plant Pretty Plants & Flowers
Even if you don't have a lot of room outside to plant things, you can always buy containers and pots and start a container garden. This Askholmen plant pot comes complete with a trellis too. So can you plant a beautiful trailing plant, that will grow up the trellis too!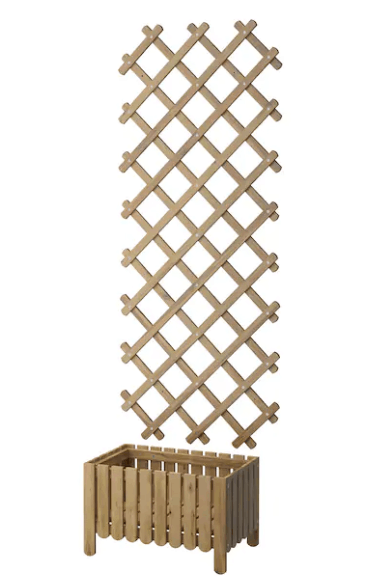 Have a way to Cook Food
The best outdoor spaces have a way to cook and prepare food, so you can cater to all those guests you are going to invite over! In case you didn't know, IKEA does sell a selection of stylish grills too! This Applaro grill is attractive to look at, reasonably priced, and matches other outdoor furniture that IKEA sells too!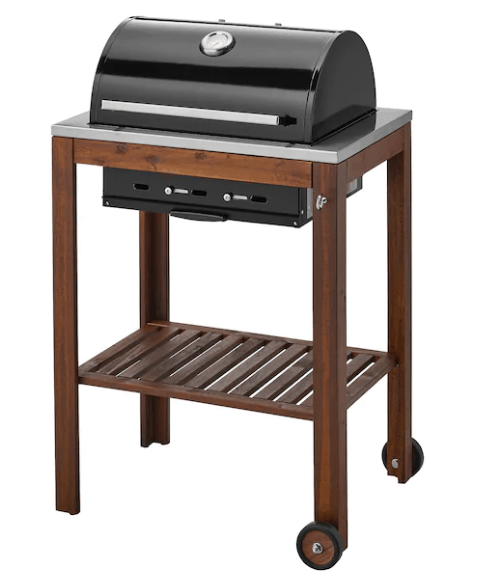 Have Somewhere to Relax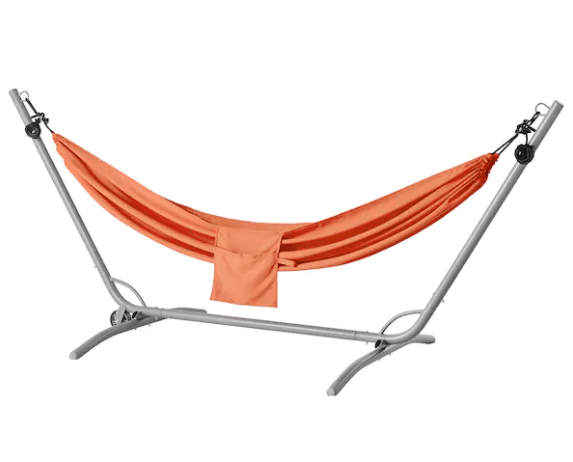 The best, most comfortable, outdoor space will have somewhere you can totally relax and switch off. While there are numerous pieces of furniture that are comfortable, a hammock is a supremely comfortable way to relax! This Garo/Riso Hammock and stand is perfect for your outdoor space, especially if you don't have trees to hang a hammock from!
Provide Some Shade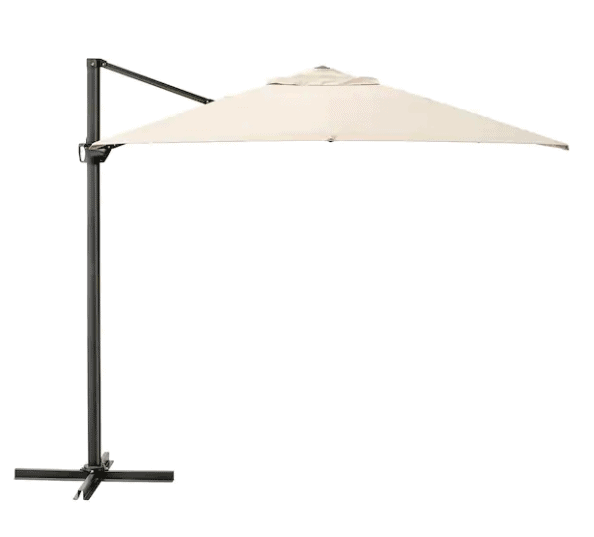 You want to be able to enjoy your outdoor space, and shade is so important for your comfort and protection. The Seglaro hanging umbrella comes complete with stand. You can move it around as you need to for ultimate shade, especially as it tilts too!
Have Somewhere Comfortable to Sit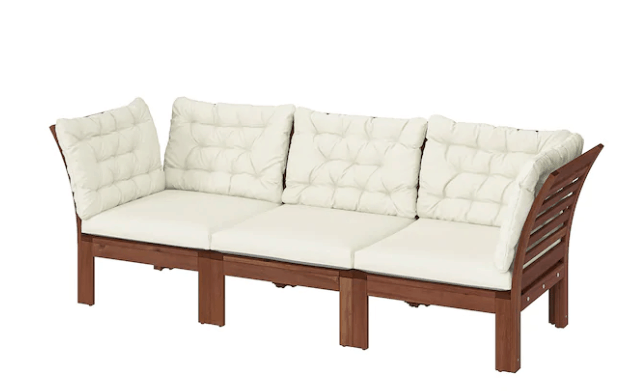 Your outdoor space will be so much more comfortable with great seating options. Choose outdoor furniture with waterproof and washable cushions, and a sturdy frame. The Applaro 3 seat modular sofa (above) is a good priced, stylish and comfortable option. The Solleron 3 seat modular sofa below is another great stylish choice.
Protect Yourself from Bugs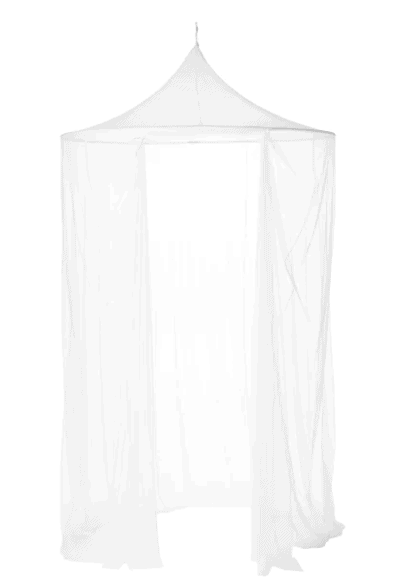 You won't find it comfortable and calming to sit outside if you are constantly having to bat away all those bugs! This Solig net can be draped around your furniture to protect you from flying bugs and insects. It also looks so decorative and great in your yard!
Create Some Privacy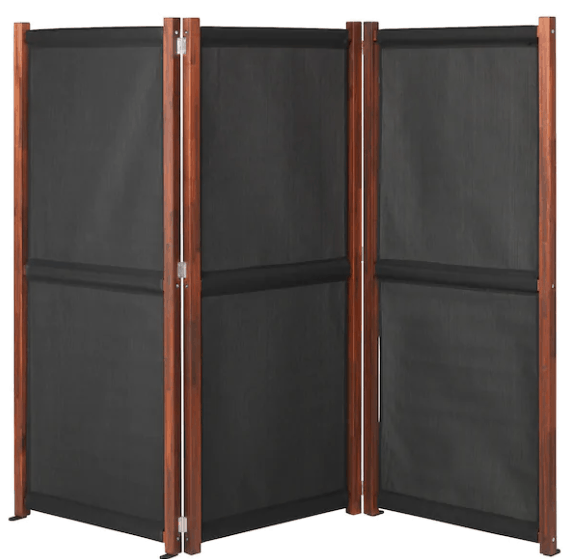 If your outdoor space isn't private, you can at least try to create privacy with a privacy screen. This screen will create a comfortable more private space for you to enjoy. Plus it matches other furniture too! This Slatto privacy screen is a perfect screen for your oasis!
Use Pretty Outdoor Rugs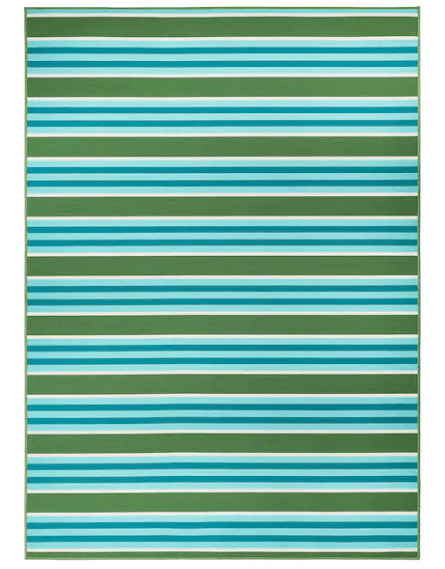 Outdoor rugs can really add color and more comfort to a space. A boring patio, balcony or deck can look so much prettier and more inviting with a colorful outdoor rug. IKEA has a great selection of outdoor rugs in all different colors to choose from. This Sommar rug can be used both outdoors and indoors.
Have Storage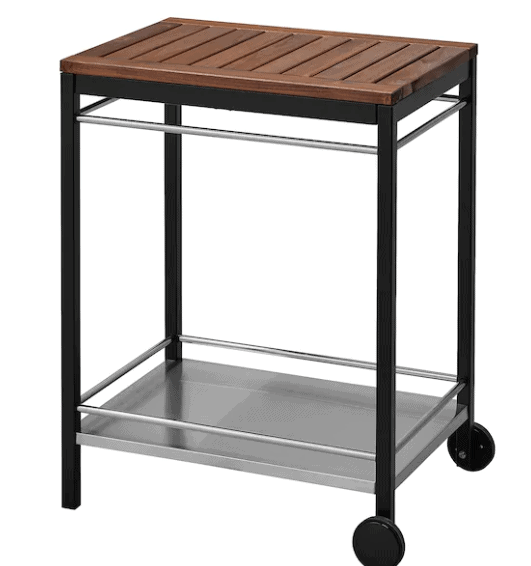 Storage can really make your outdoor space more comfortable and easier to use. This pretty storage cart can store snacks and drinks. It can also hold anything at all you need to keep on hand outside (even your sun lotion!).
Have Tables to Sit At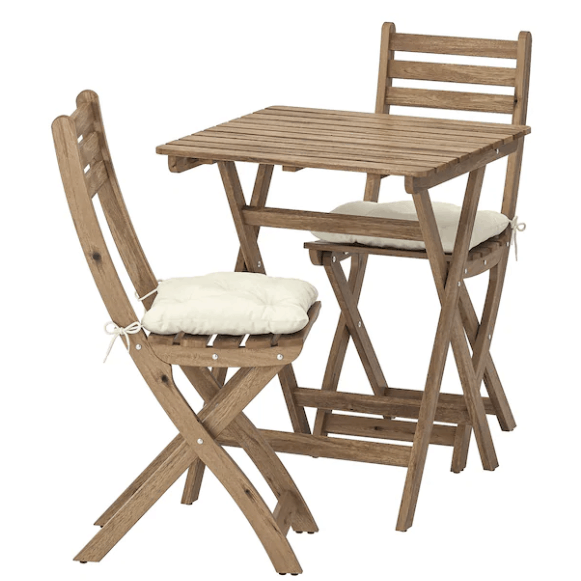 Have attractive and comfortable tables and chairs outside. This Askholmen table and 2 chairs set is perfect for eating outside, and sitting with a glass of wine on a summer's evening!
Make the most of your outdoor space, and create a special and lovely area for you to enjoy! IKEA sells pretty much everything you will need to create your perfect outdoor oasis!
Create the perfect outdoor space with your own home, with these perfect items from IKEA. Create an outdoor space that you will love, that is your very own outdoor oasis!