7 Laundry Room Makeover Ideas to Make it Less of a Chore
Doing the laundry is a chore, but you can make it less so by making over your laundry room! See these ideas and suggestions for a better laundry room!
Doing the laundry probably isn't a task you feel excited about. After all, it requires effort and takes you away from more pleasurable activities. However, laundry duties don't have to be something to dread.
Decorating your laundry room is a fantastic way to make your chores less drab and boring.
Adding a splash of color and other visual elements can make the space more inviting. Also, planning the layout and adding other functional laundry room features can make the task easier.
Whether you're designing a laundry room for your new home or remodeling your current space, there are different ways you can transform a utilitarian room into something beautiful and pleasant to be in.
Here are seven laundry room makeover ideas to make doing the laundry less of a chore: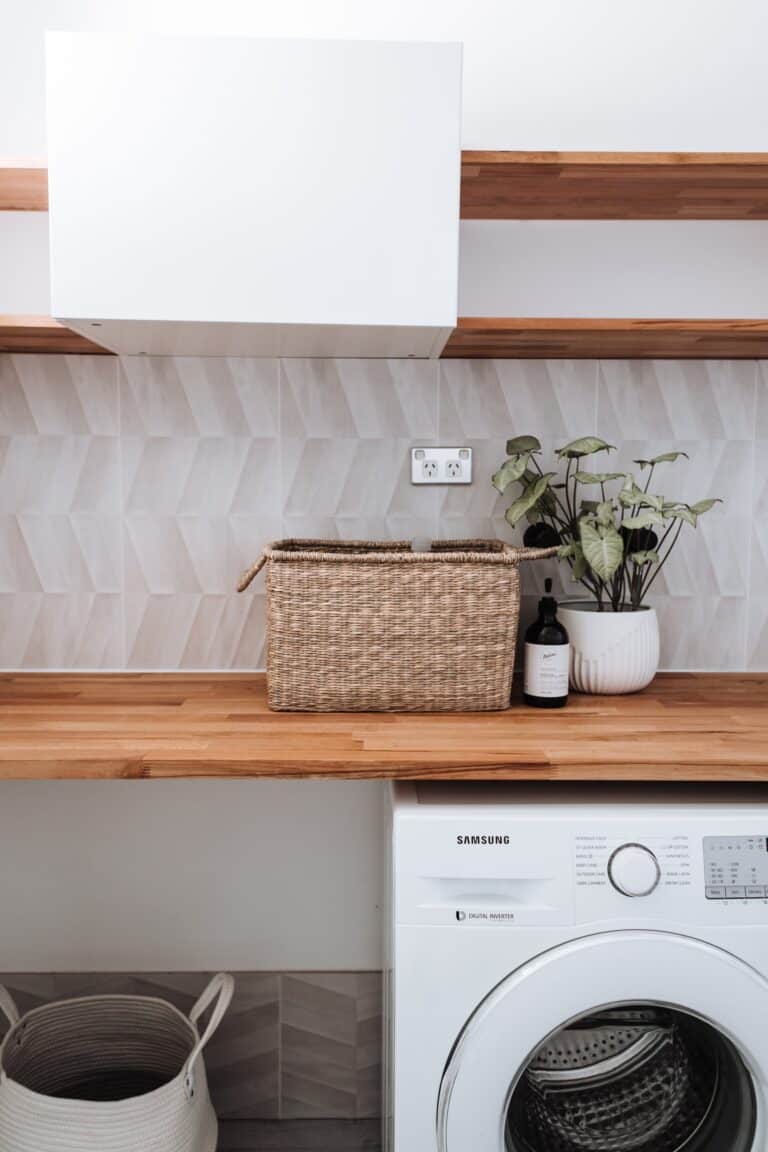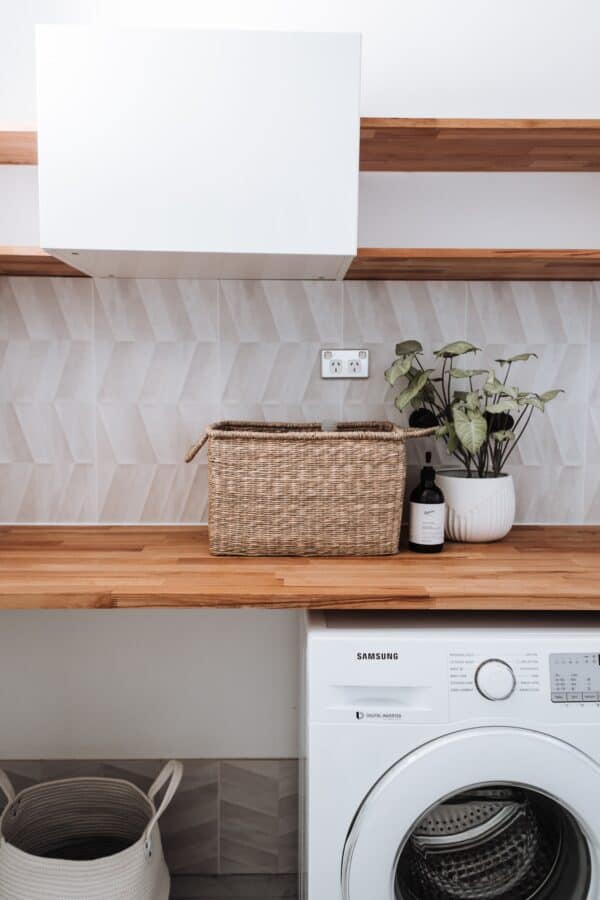 Choose the Best Location
The first step to making over your laundry room is figuring out the best location for it, which depends on the available space you have.
Some homes don't have a dedicated laundry area, so if you have an extra room you can convert, go ahead and do so.
On the other hand, if your space is limited, consider turning the space you have into a multipurpose area with "zones" for the various activities that you do in that space.
For example, you can install your washing machine with dryer unit in a spare bathroom or use part of your garage as a laundry room.
Doing so will help save space in your home and confine wet activities to a single area for easy cleanup.
If you plan to have your laundry room near the living or sleeping areas of your home, buy appliances that promise quiet operation and reduced vibration.
This way, you won't disturb the rest of the household when you're doing the laundry. Another option is to install a door between the laundry room and the other spaces of your home. It will help reduce noise and mask any sounds of washing and drying.
Consider Appliance Installation
Before you purchase a washing and drying machine, measure the spot where you plan to install it. Leave extra space too, in case you choose to upgrade to bigger machines later on.
If you don't have a lot of floor space, get stacked units instead so you can maximize the vertical space. It's best to buy stacked unit sets from the same manufacturer as these appliances have been specifically designed for this type of usage.
When designing the layout of your laundry room, make sure to consider the plumbing. Work with a plumber to find the best way to hook up water lines to your laundry appliances. If possible, have them also install a floor drain in the room. It makes cleanup easier if there's flooding, which is a possibility when operating washing machines.
Additionally, contact an electrician. They can check if your home's electrical load is stable and install a power outlet near the appliance so you don't need to use plug extensions.
Install a Sink
If you're remodeling your laundry room, consider installing a sink if you don't already have one.
It will make hand washing delicate garments more convenient as you don't have to go to the bathroom or kitchen sink. It will also be very handy when you need to presoak or pretreat stained clothes before putting them into the washing machine.
There are plenty of sink design options to choose from, and what you choose can enhance the visual design of your room and the ergonomics of your space.
Installing a white farmhouse sink gives your laundry room plenty of washing space and a rustic country vibe, while a stainless steel utility sink offers an industrial edge.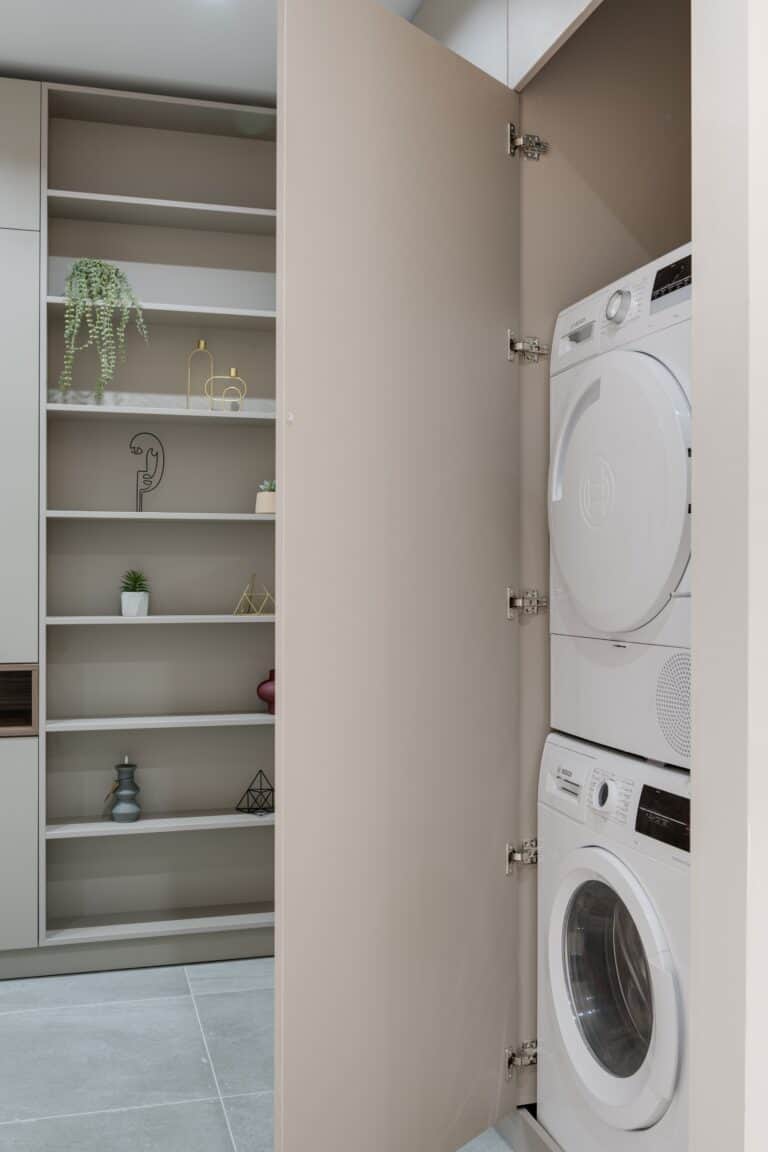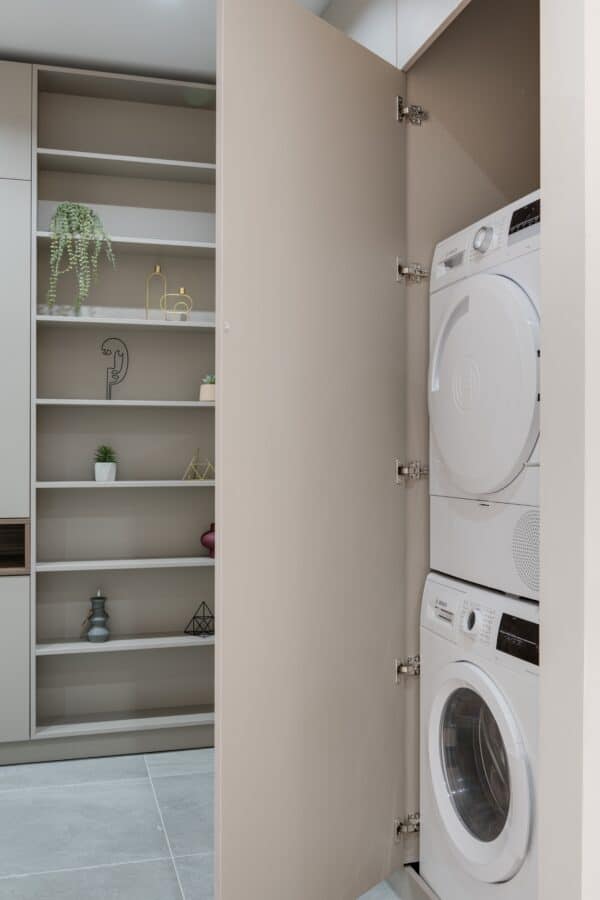 Create a Space for Folding
Apart from your washing area, install a countertop where you can fold clothes. Ideally, this should be beside or above the dryer to minimize your steps.
But if you're pressed for space, you can add a table or cart that's tall enough for you to easily work on while on your feet. Get one with wheels, if possible, so you can stow it when not in use.
When picking out countertop materials, opt for solid surfaces like laminate and quartz. They're easier to clean if you spill detergent or other sticky substances on them. Also, they are smooth and won't snag your delicate clothes while you're folding them.
Put Up Ample Storage
It's a good idea to install cabinets and shelves so you have a lot of storage to keep your detergent, fabric softener, and other laundry products.
Make sure to maximize the vertical space in the laundry room by extending the cabinets from floor to ceiling. If you prefer open shelving, get baskets so you can keep your laundry items organized and the space clutter-free.
Paint the Cabinets in a Different Color
Create visual interest in your laundry room by painting the cabinetry a different color from the walls.
For example, you can paint the cabinets and the casing of the appliances a deep blue while leaving the walls white.
This technique offers a stunning contrast that is pleasing to the eye and makes the space a lot more inviting to be in. Using a single color on the cabinetry also makes them look more polished and gives the impression that they're built-in.
Use Patterns on the Floors
Another way to make your laundry room look more appealing is to put the focus on your floors.
Instead of plain tiles, install ones with dramatic graphic designs. It will certainly help elevate the space. If you want to truly highlight the floor, paint the walls white or cream.
Alternatively, you can match the floor color or the tiles with the laundry room's walls to create continuity and give the illusion of a bigger space.
Designing your laundry room to be both functional and beautiful may help you see laundry differently.
Perhaps a few improvements to the space can make it less of a chore. That said, consider these makeover ideas the next time you remodel your laundry room or set up one in your new home.
Hopefully, creating a more inviting space can make the task more pleasant to do.
Doing the laundry is a chore, but you can make it less so by making over your laundry room! See these ideas and suggestions for a better laundry room!