4 Tips for a Stylish and Professional Work Wardrobe
A stylish and professional work wardrobe will not only make you feel better & more confident, it can also seriously impact your success in the workplace. See these tips here for creating the perfect work wardrobe.
You probably already know how your work wardrobe affects your mood, behavior, and people's opinions of you.
When you wear outfits that make you look and feel your best, you naturally feel more empowered, confident, and in control. You're also sending the message that you're capable and respectable to those you meet.
If you need another reason to pay serious attention to your work wardrobe, consider this: dressing well can significantly impact your success in the workplace.
One study published in the Journal of Experimental Social Psychology found that people who are dressed in suits can obtain more profitable deals than those who aren't dressed as well.
Additionally, another study in the Social Psychological and Personality Science journal revealed how wearing formal attire can lead to increased abstract and big-picture thinking—similar to a company CEO.
Because dressing well can help you personally and professionally, you may be looking for ways to elevate your work wardrobe and dress for success. If so, read on. This piece will offer several tips to help you look stylish and professional and feel your best at work.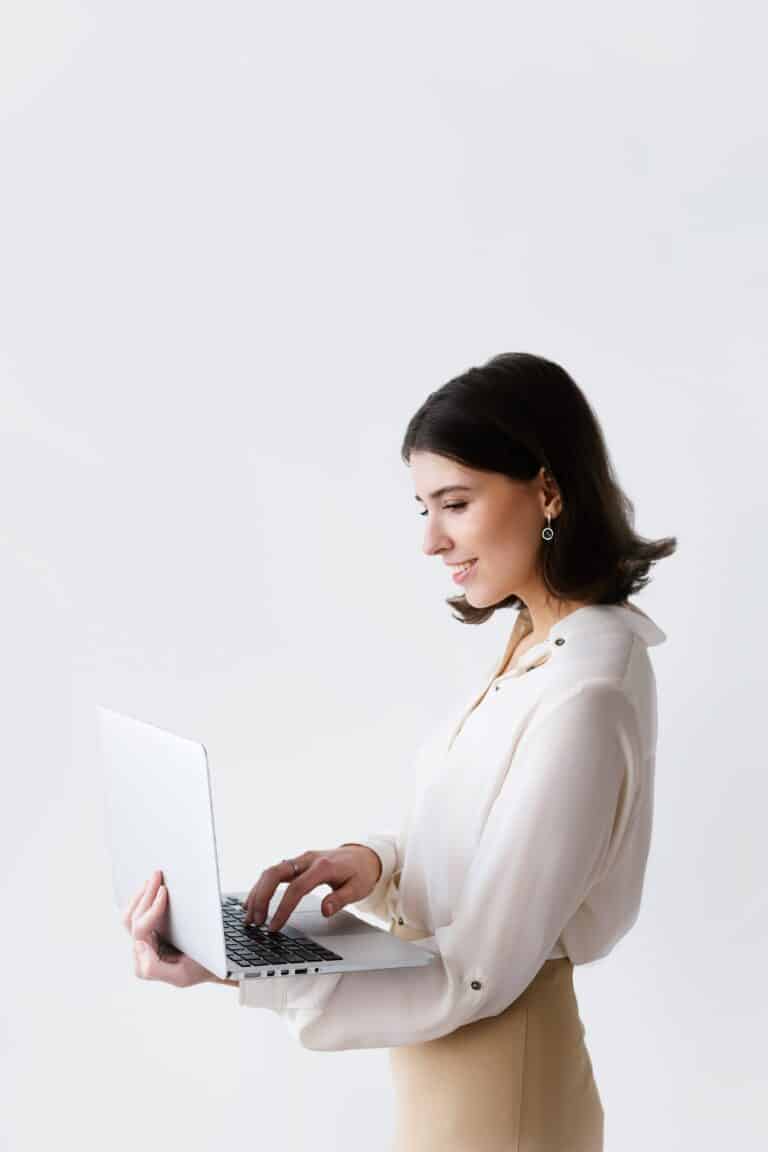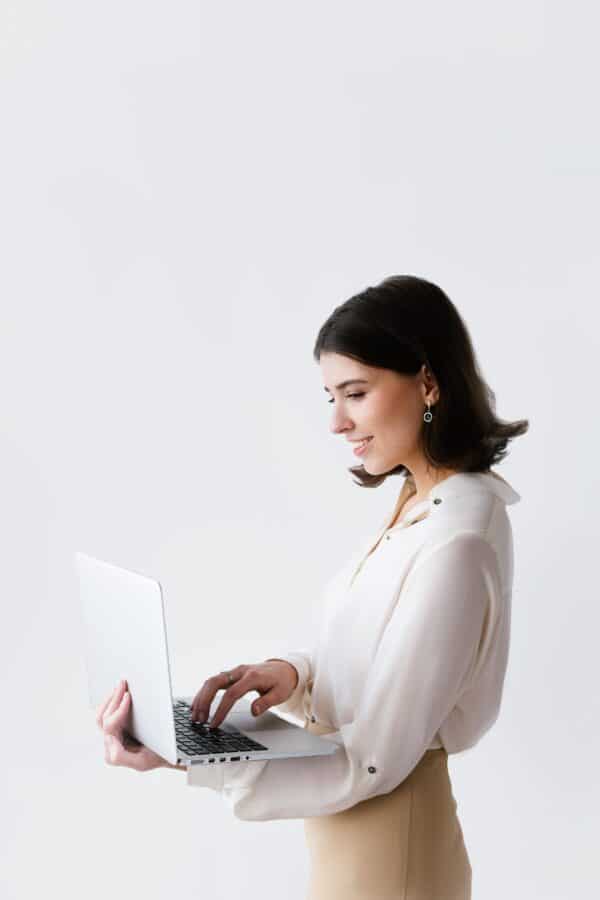 Invest in Quality Staples
Dressing better starts with having a closet filled with work clothes staples that you can easily mix and match, style, and accessorize to create the sleek professional look that you are going for.
As such, consider investing in quality, versatile pieces that won't go out of style. Be sure you have the basics, such as a tailored blazer, a neutral-toned dress, black dress pants, a dark pencil skirt, and a number of stylish blouses.
With these classic pieces in your wardrobe, you can readily create chic and professional-looking outfits for meetings, conferences, and other business functions.
You may also need sheer black tights in your style arsenal, as they can help you appear more polished and sophisticated when wearing skirts and dresses. You can even purchase pairs with a control top feature, as they can smoothen your tummy, hips, and thighs like shapewear. Pair your black tights with black pointed heels to tie your whole outfit together and create a streamlined look.
Don't forget to invest in an elegant yet functional bag and classic accessories as well. A watch with leather straps, dainty studs, and a simple necklace are a few must-haves that can readily elevate and add a touch of glam to your work attire.
Play with Shapes and Structures
While you can never go wrong with wearing an elegant pantsuit at work, you can always mix things up and combine classic clothes with unique pieces to create distinctive looks.
Do this by playing with shapes and structures. For instance, instead of wearing the usual blouses with shirt collars, you can try tops with Peter Pan, shawl, or bow collars.
You can also swap your round-necks or V-necks with other necklines to add variety to your work wardrobe. Try pairing a halter-neck top or a boat-neck blouse with a structured blazer and wide-leg pants to bring your style game up a notch.
Perhaps you can explore different silhouettes and structures to accentuate your best features and add visual interest to your work ensemble.
If you have a narrow waist, opt for a peplum dress or a wrap style to subtly draw attention to your curves. Asymmetrical tops and skirts are great options for elevating your office ensembles as well.
When in Doubt, Go for a Monochromatic Outfit
One of the best yet hassle-free ways to look professional and stylish is to go for a monochromatic outfit.
Pick out staple pieces from the same color family, and you'll have a chic and polished ensemble in an instant. Although a matching suit and pants set can pass as monochrome attire, you may want to come up with your own combinations to make the most of the items in your wardrobe.
When dressing in monochrome, opt for different shades and tints of one color to create visually striking looks. For instance, you can pair a light brown long-sleeve blouse with camel brown-colored pants.
Complete the monochrome look by wearing a chestnut long coat and dark brown pumps. You can also combine different textures and fabrics in the same hue to add depth and dimension to your work wardrobe.
It's worth pointing out that while you can choose whatever color you want, it's best to stick to neutral hues to keep your monochrome outfit elegant.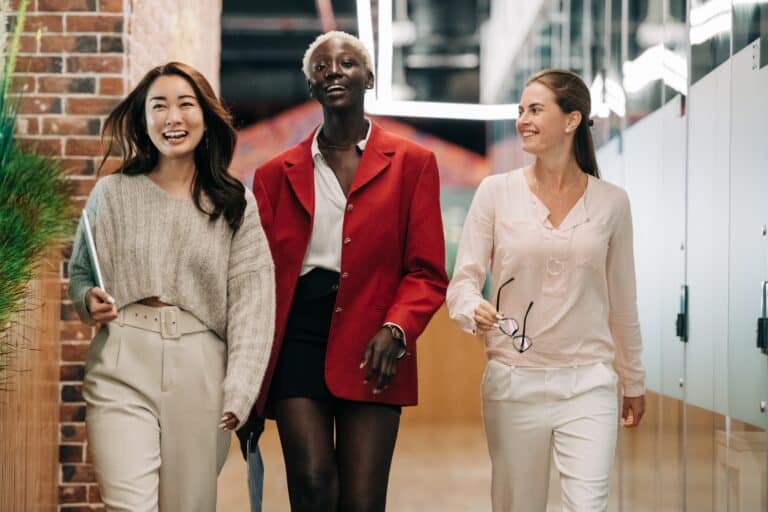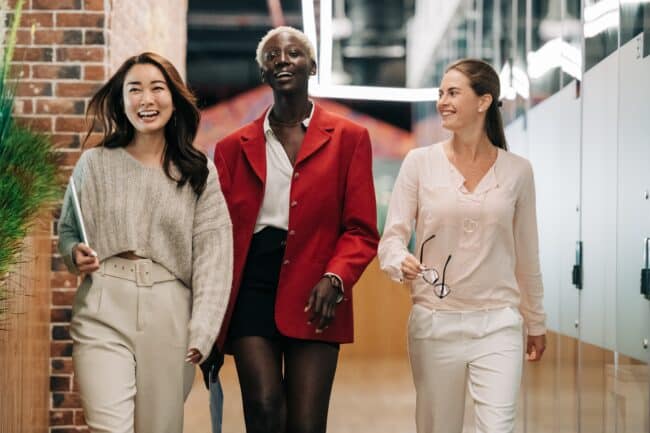 Maintain a Polished Appearance
Paying attention to the little details is also essential to looking stylish and professional.
Instead of merely focusing on cut, colors, and designs, find pieces that fit you perfectly. Have your clothes tailored as needed to get the fit right. Moreover, ensure that your clothes are clean and pressed before wearing them.
Nothing can spoil an elegant look more than clothes with visible stains and wrinkles. So, remember to check these little details when building your work ensemble to guarantee an impressive overall appearance.
The key to looking stylish and professional at work is to be intentional. Put time and effort into creating your work outfits, from selecting quality pieces that go well together to adding accessories that elevate your attire to the next level.
Use the above tips as a guide, and always aim to dress your best. Because by doing so, you can boost your confidence and performance, gain the respect of those you work with, and set yourself up for success.
A stylish and professional work wardrobe will not only make you feel better & more confident, it can also seriously impact your success in the workplace. See these tips here for creating the perfect work wardrobe.