21 Best New IKEA Finds for 2021!
IKEA has a lot of great new products in its 2021 collection.  Here is a round-up of some of my favorites
Every season IKEA brings out great new products, for all parts of your home.  Many of these new products quickly become firm favorites.
For the start of 2021 there are already numerous new products that IKEA has released. This is a round-up of 21 of my favorites of those new releases! 21 for 21!
The IKEA 2021 collection is definitely following some familiar current themes: working from home is a big one understandably. More of us than ever before are setting up offices and office space in our homes.
When it comes to decor trends, the new IKEA collection is also featuring a lot more lighter wood and neutral pieces of furniture too. 
So here are 21 great new offerings from IKEA in their new 2021 collection, for all parts of your home and life!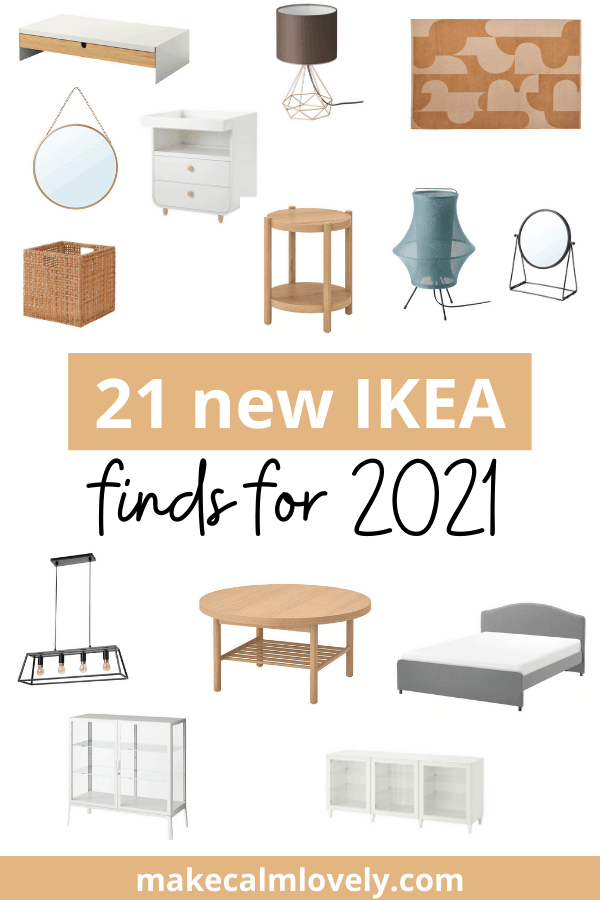 Tufjord Upholstered Bed Frame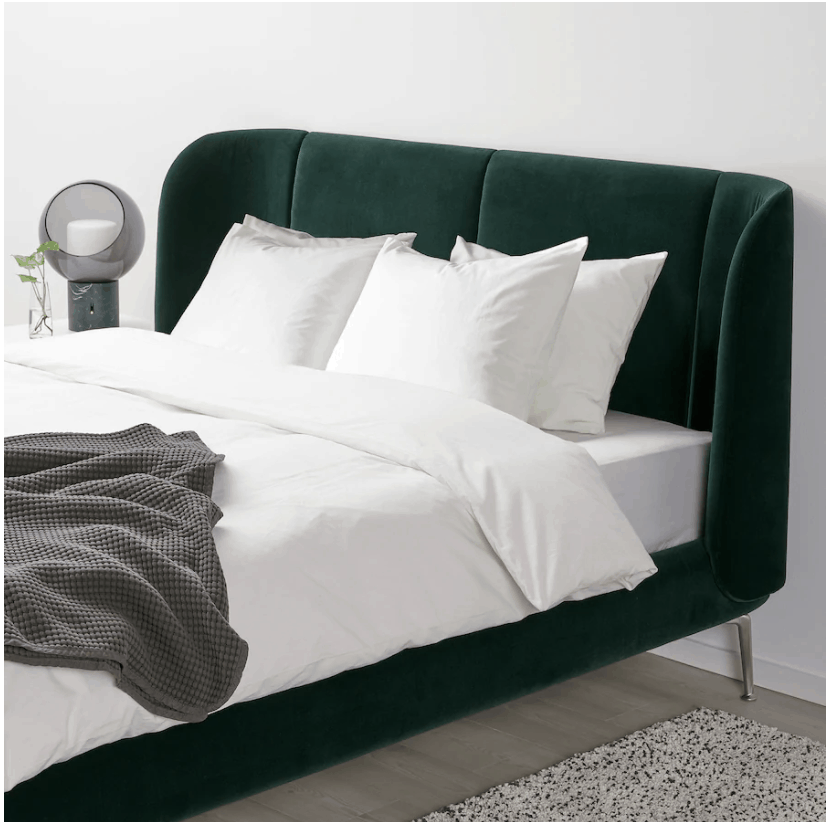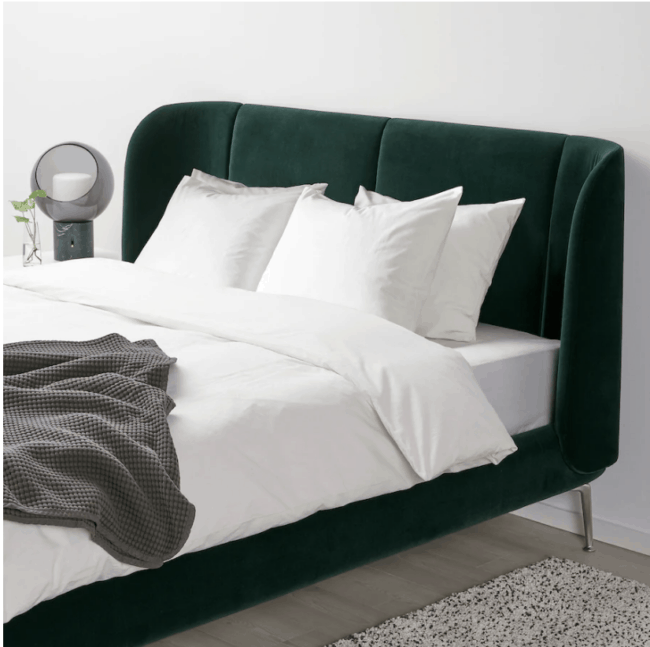 Photo: IKEA
I am in love with this new upholstered bed frame from IKEA! The Tufjord comes in this gorgeous deep green velvet or a blue/grey color.
The curves of this headboard are stylish and comforting.  It creates a total focus on your bed in your bedroom, and you can design everything else around this great piece!
Hauga Upholstered Bed Frame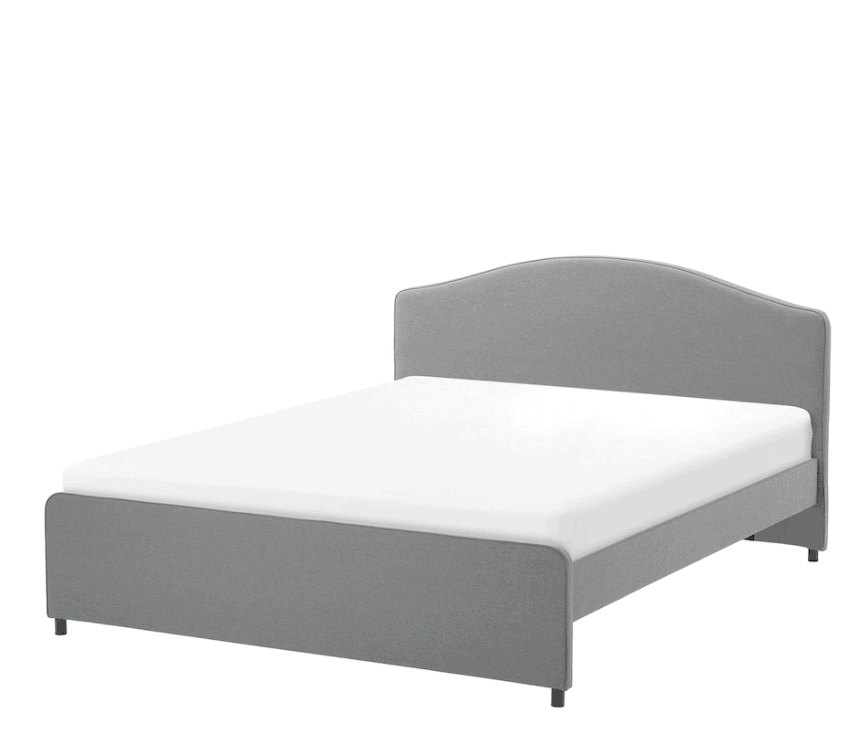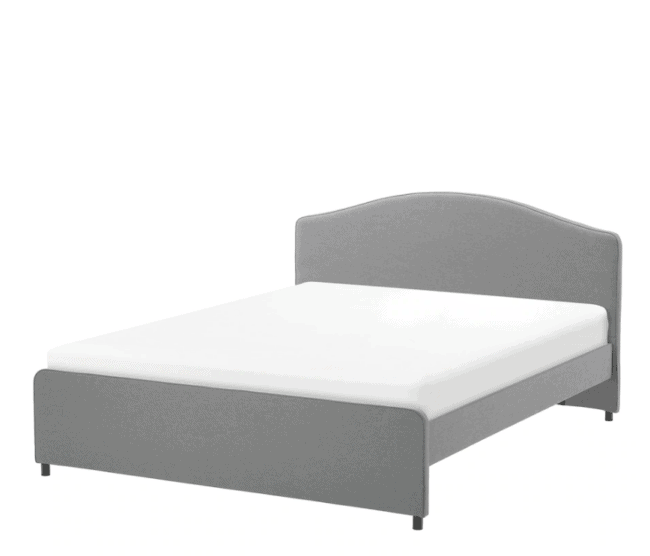 Photo: IKEA
Here is another great bed for 2021 from IKEA: the Hauga upholstered bed frame.  
This comes in two colors – the grey as shown and a beige color.  The frame is gently curved, and adds a soft stylish decor to your bedroom.
Listerby Coffee Table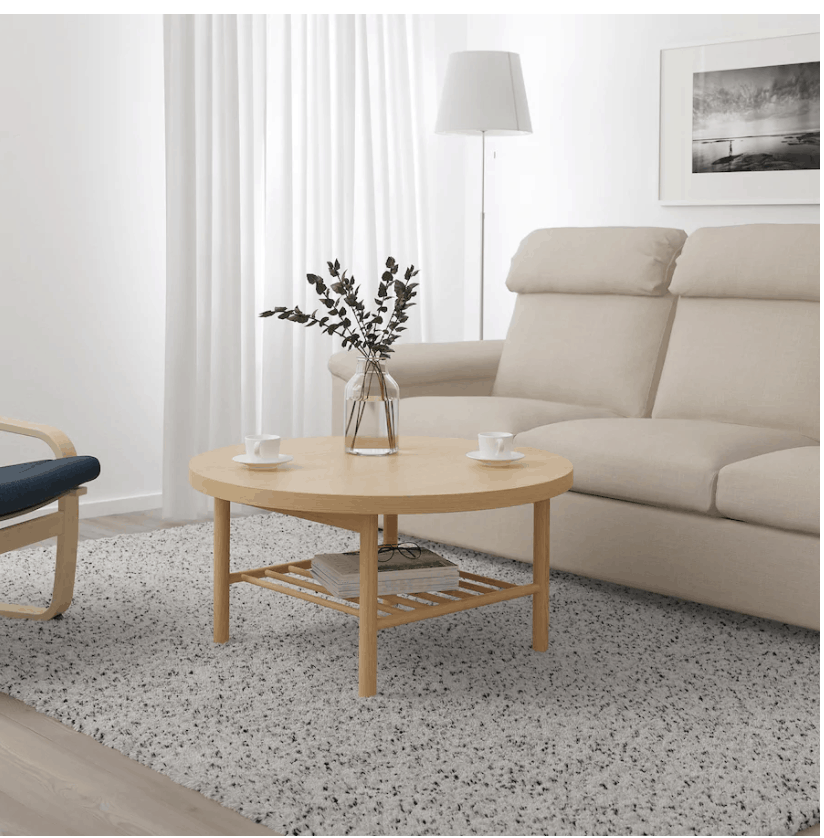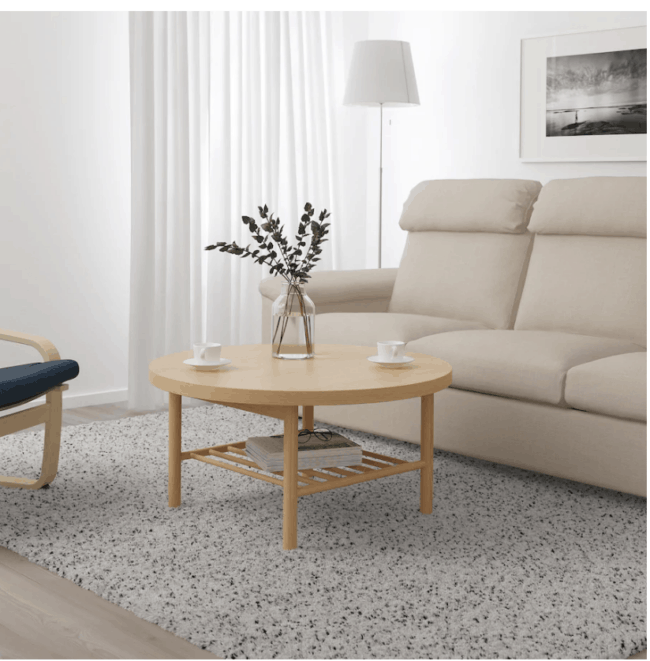 Photo: IKEA
The new Listerby collection from IKEA is a lovely Mid Century/Scandinavian style range, and is so on trend right now.
The Listerby coffee table is a great size and shape, especially fitting in with sectional sofas and seating.  It is a beautiful light neutral wood color (white stained oak), which should go with most decor (and also comes in a darker wood hue). 
It has a great lower storage shelf, which is great for magazines, books, remotes and whatever else you need to store within reach. At $129 it is a great affordable option for any home.
Plus it matches with a great Listerby side table and console table too (see below!)
Listerby Side Table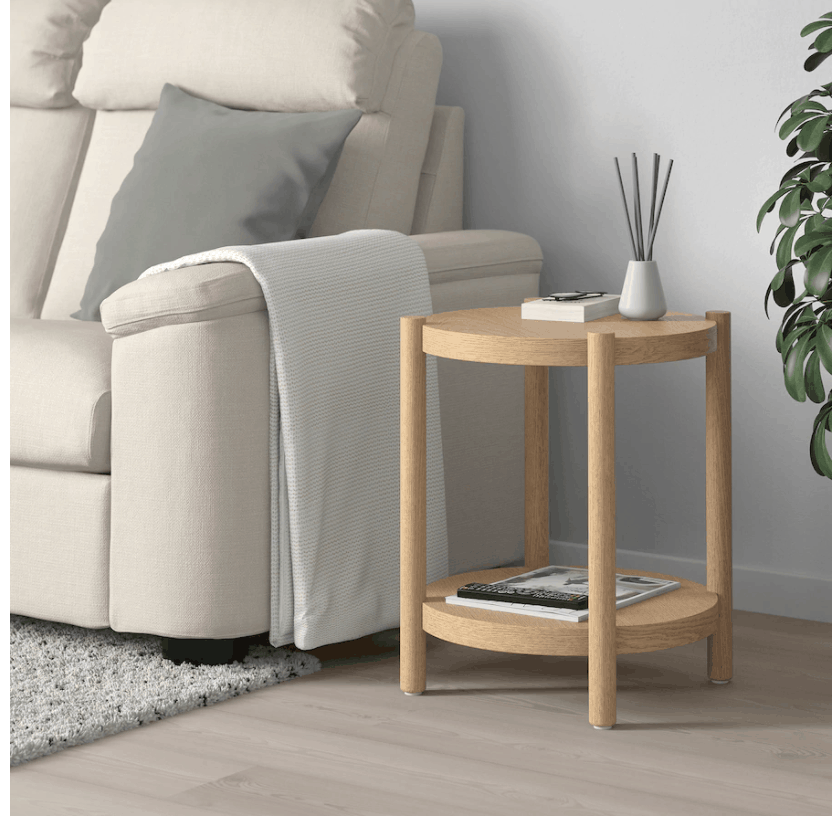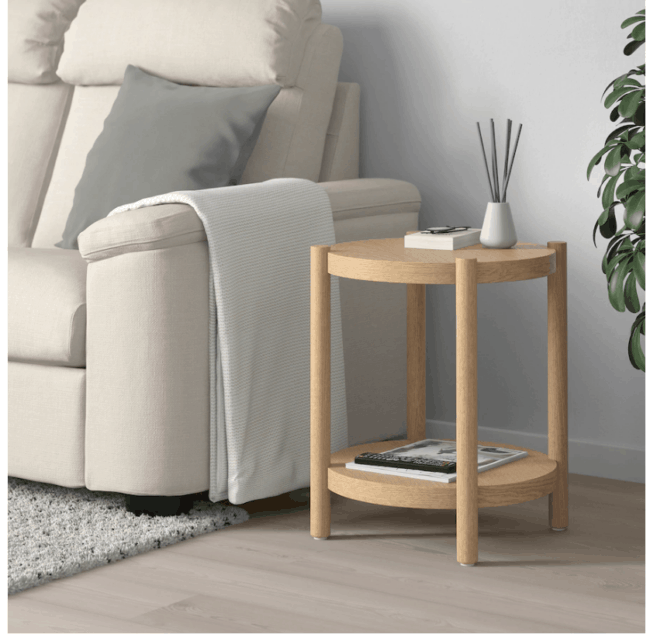 Photo: IKEA
The Listerby side table matches with the Listerby coffee table for a great choice in living room furniture for your home.
It is made of oak, and comes in two different color hues to match any decor (lighter and darker wood).  It is solid and sturdy, and it has a great extra shelf at the bottom for much needed storage. At just $79.99 in US IKEA stores it is a great price too.
Listerby Console Table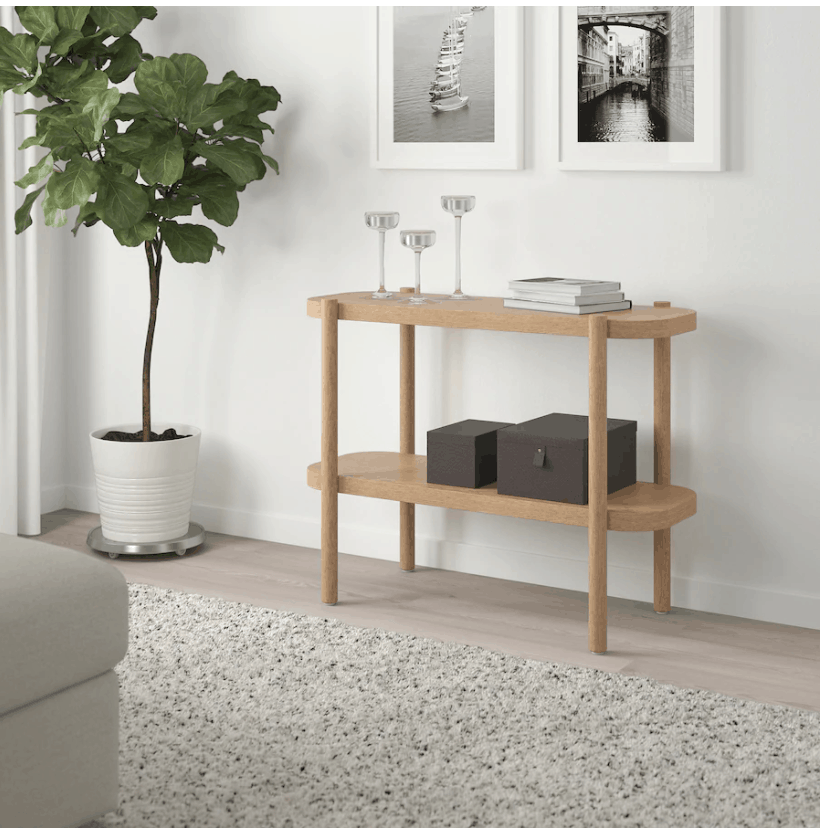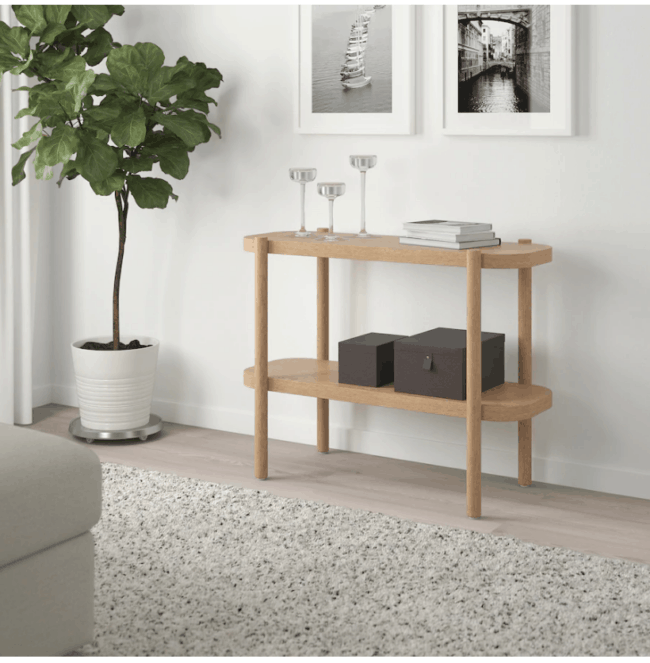 Photo: IKEA
The Listerby console table is another part of the new great Listerby collection at IKEA.
The console table matches both the coffee table and the side table, to make it even easier to decorate your living space.  At just $99.00 it is also so affordable too.
Lassbyn Table Mirror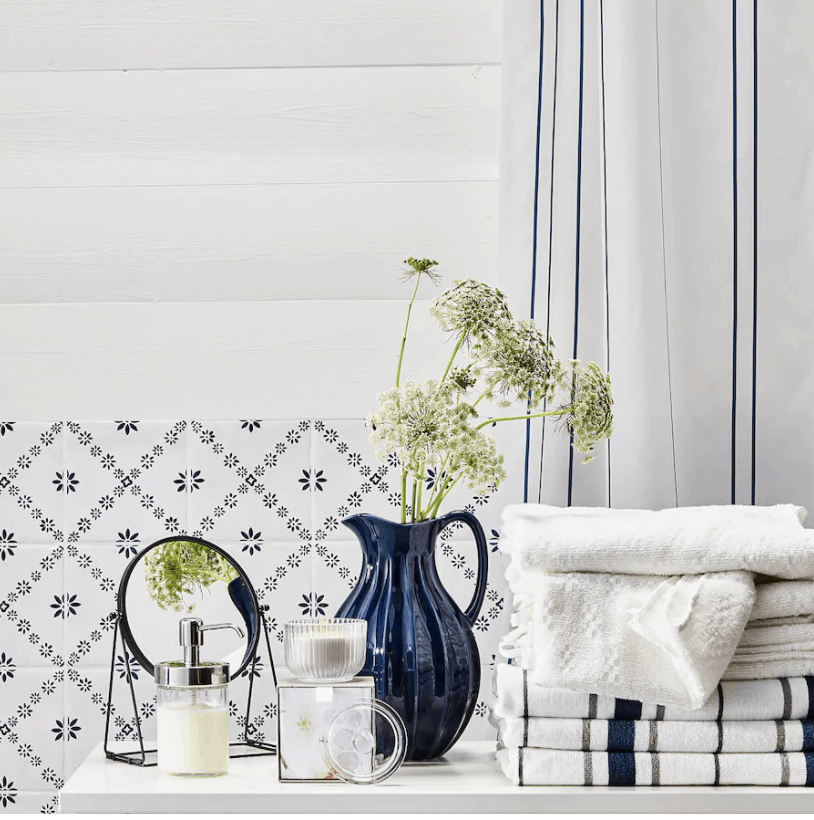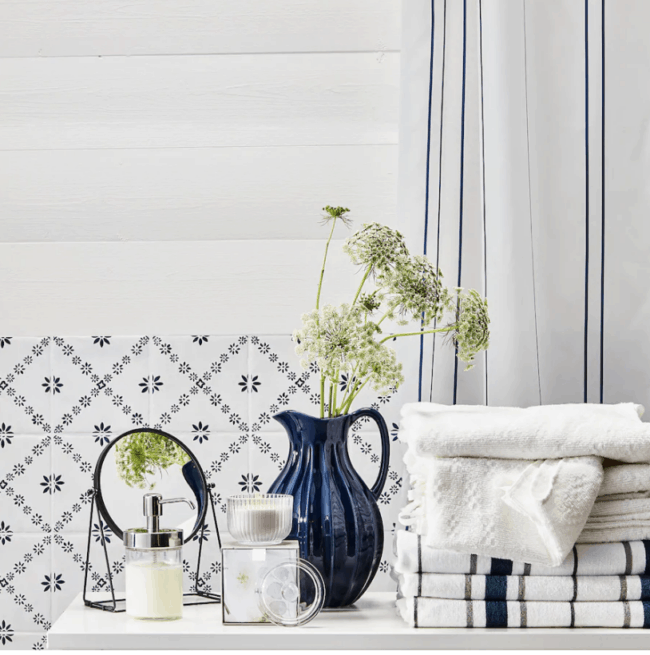 Photo: IKEA
IKEA has always been a great place to find stylish and affordable mirrors.  The new Lassbyn table mirror is a turnable two sided mirror (one side is magnifying).
Lassbyn Hanging Mirror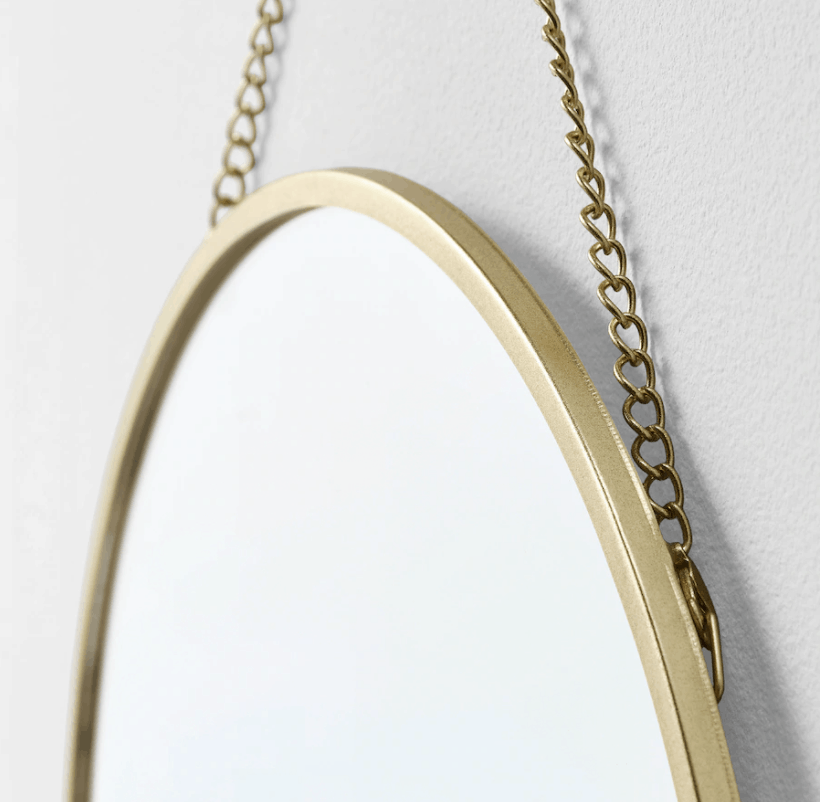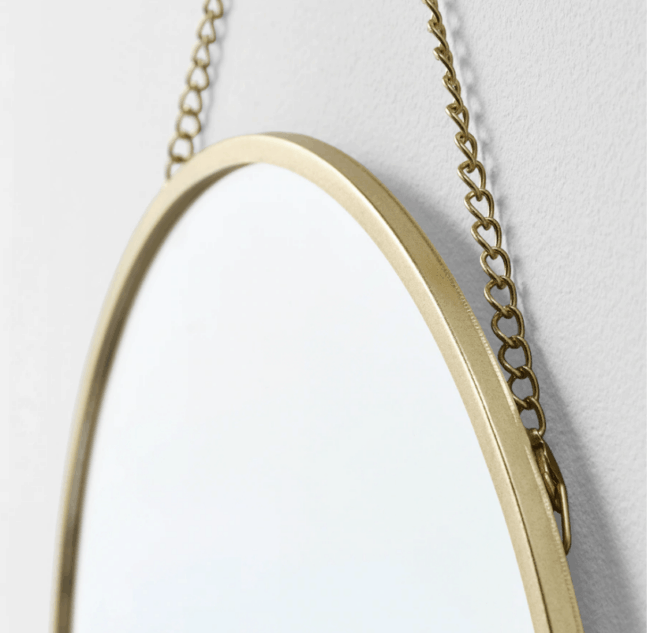 Photo: IKEA
Along with the table mirror above, IKEA has also introduced the Lassbyn hanging mirror.  This mirror hangs on a stylish chain and is the perfect wall mirror for any room in your home.
Bergig Book Display Storage Unit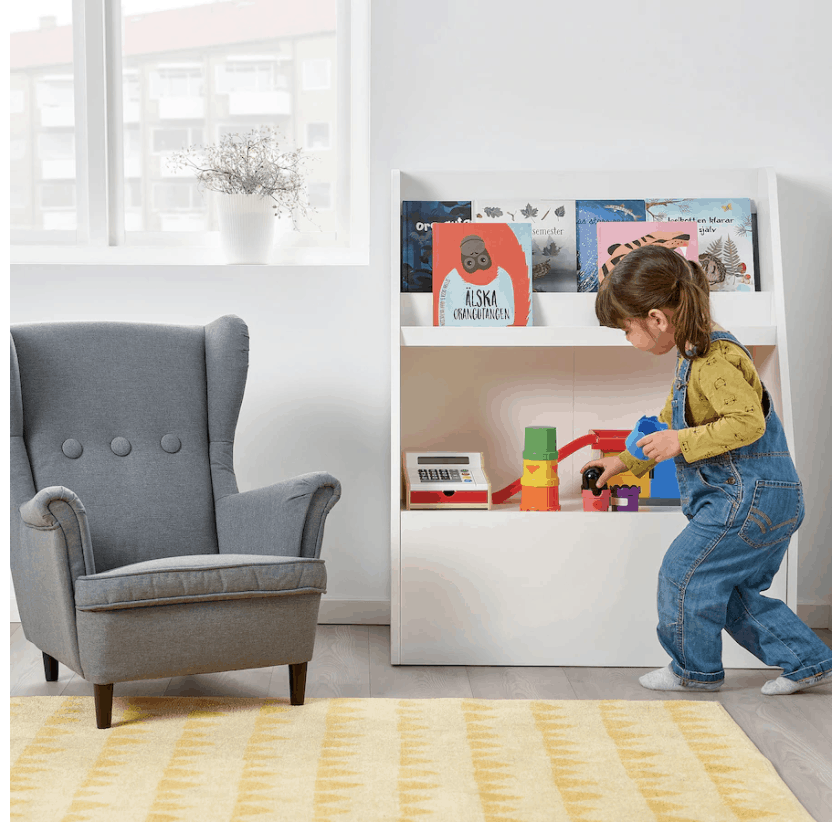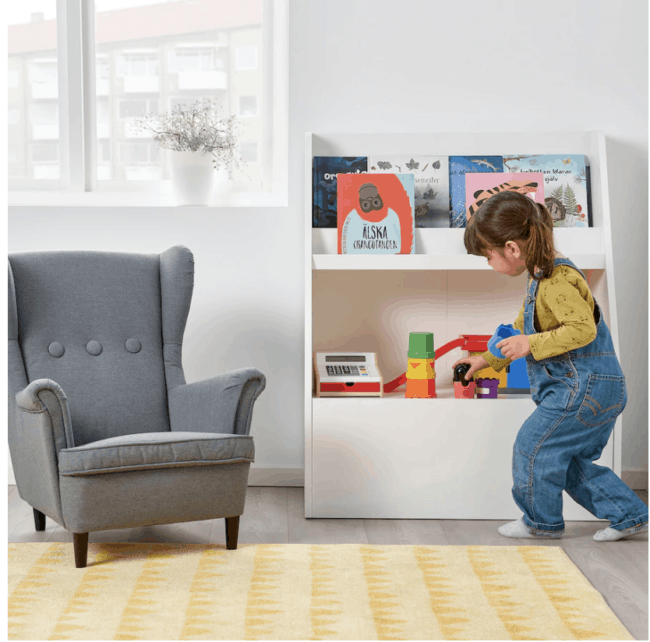 Photo: IKEA
This is a great new piece for any kids room. It has shelves for books and toys, and also a spacious drawer for storing more books, or anything else you need to store.
It comes in white, so it will fit in with any nursery or kids room decor too.  It is very affordable at just $95 in US IKEA stores.
Fyxnas Table Lamp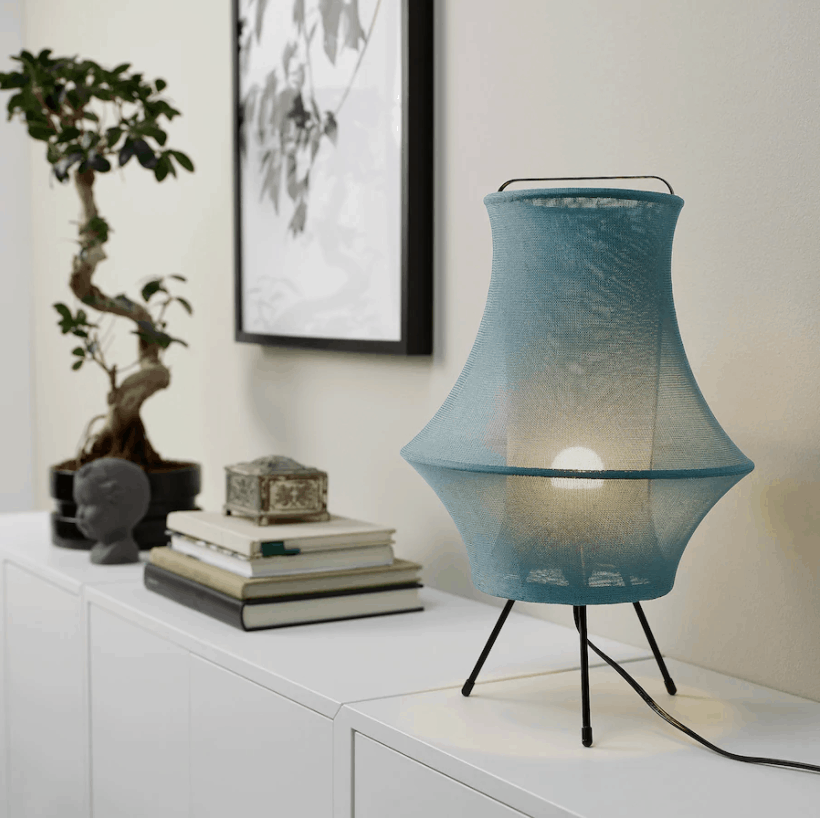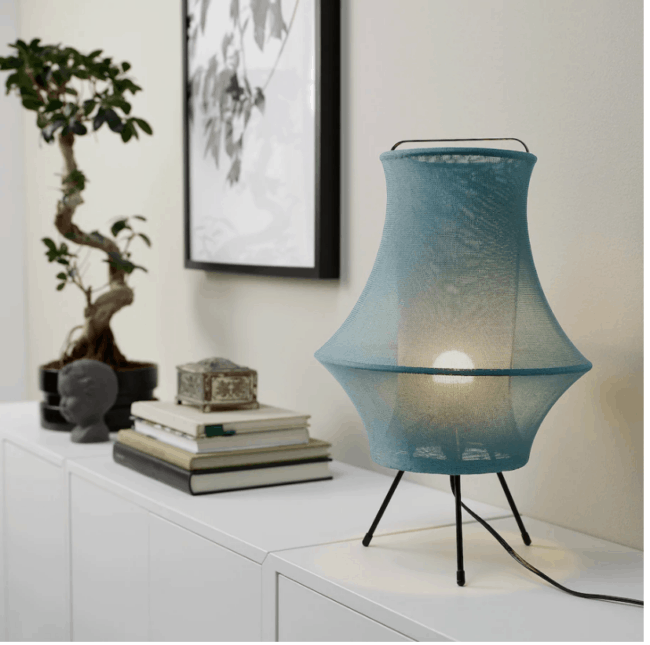 Photo: IKEA
This modern stylish table lamp comes in two great colors – the blue as shown, and a gorgeous dark red.  It has tripod legs and is a stretchy fabric that makes it a great modern choice for your home decor.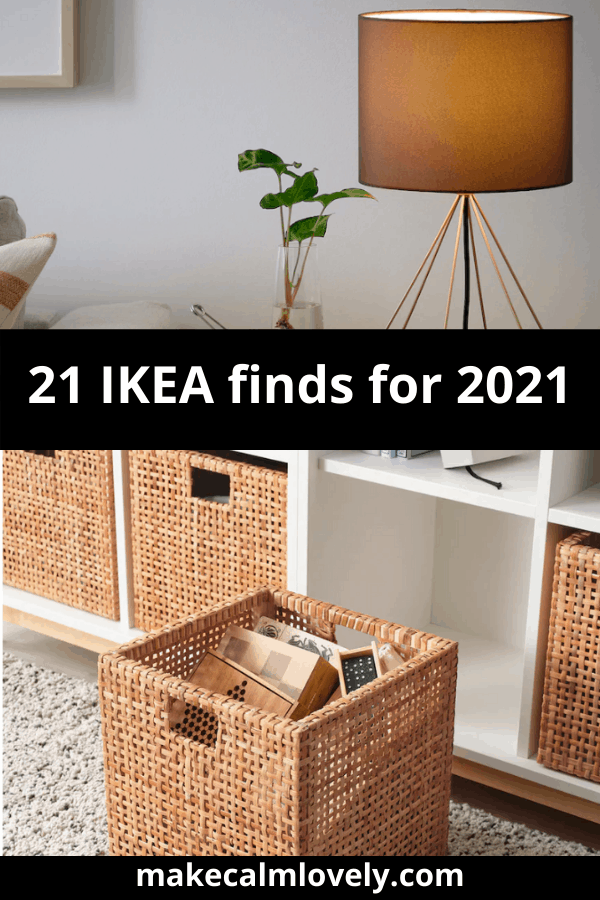 Stoftri Table Lamp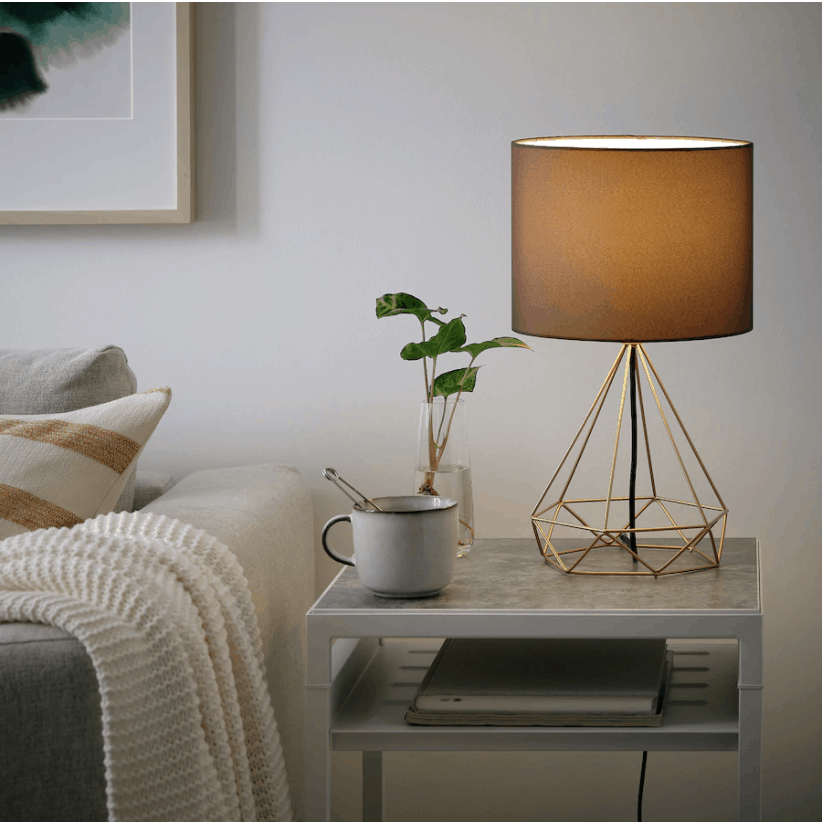 Photo: IKEA
This table lamp features a great geometric style base, which makes it a great decorative stylish choice for any room.  At 16 inches high it makes either a great table lamp, or great bedside lamps.  
Milsbo Glass Door Cabinet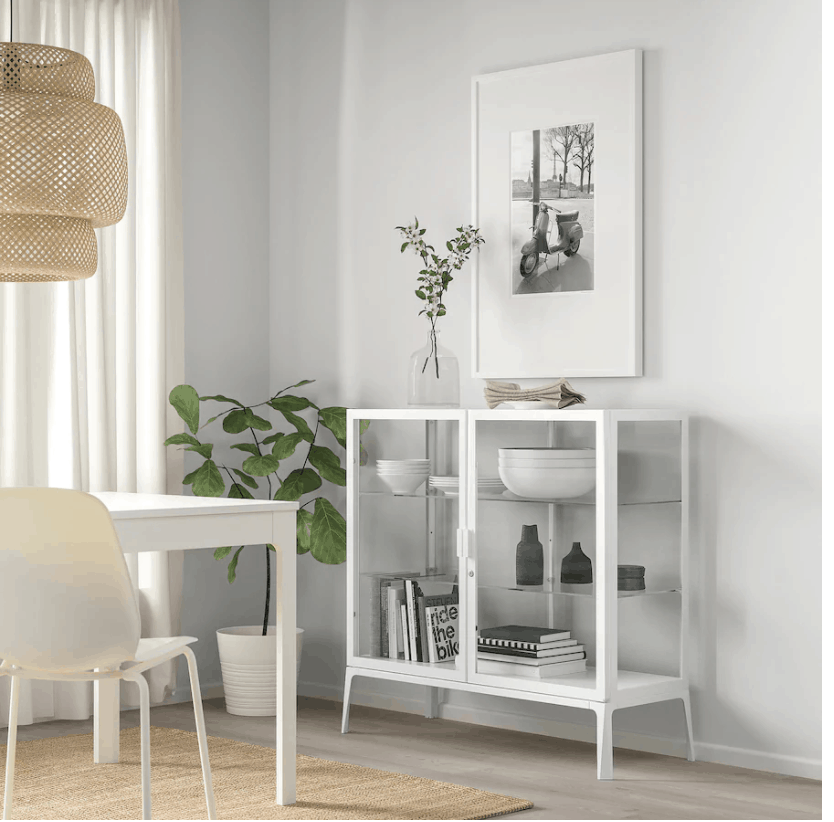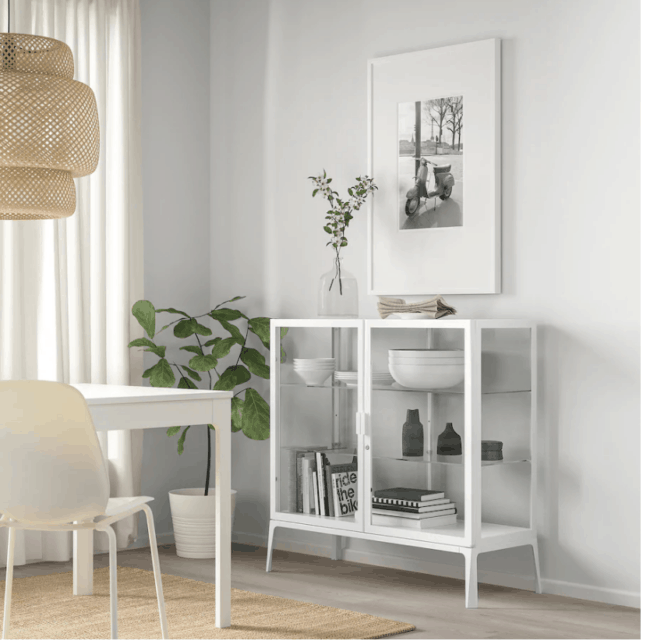 Photo: IKEA
This new Milsbo glass door cabinet is such a stylish and pretty cabinet in the new collection.  
With this cabinet you can display what you want to be seen!  Because sometimes you just want your special things to be easily seen, but still organized.
It comes in white and black, and it can be used in pretty much any room of your home. It would make a great entryway table, a great cabinet for your dining room, and more.
Myllra Changing Table with Drawers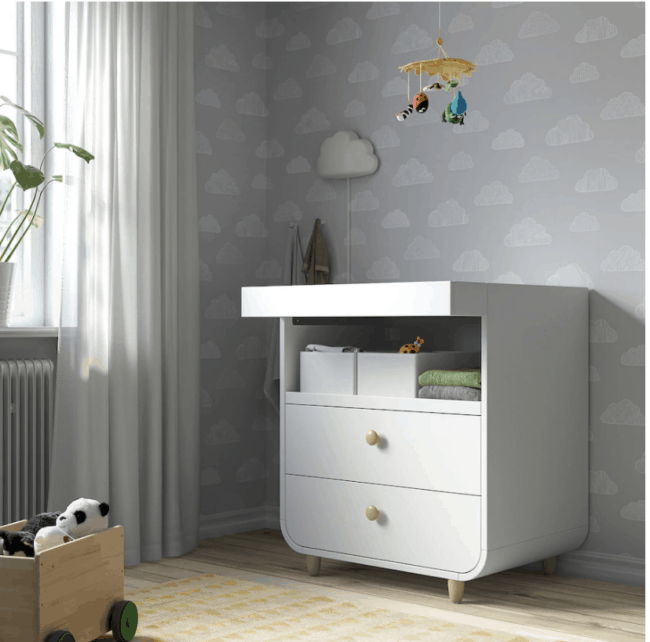 Photo: IKEA
This stylish and beautiful changing table is packed full of additional storage space.  It has a beautiful curved stylish design, 2 ample spaced drawers, and also a handy shelf too.
When you child grows up you can repurpose this into a chest of drawers for their room instead! It is a bargain at just $199 in IKEA stores.
Felsisk Pendant Lamp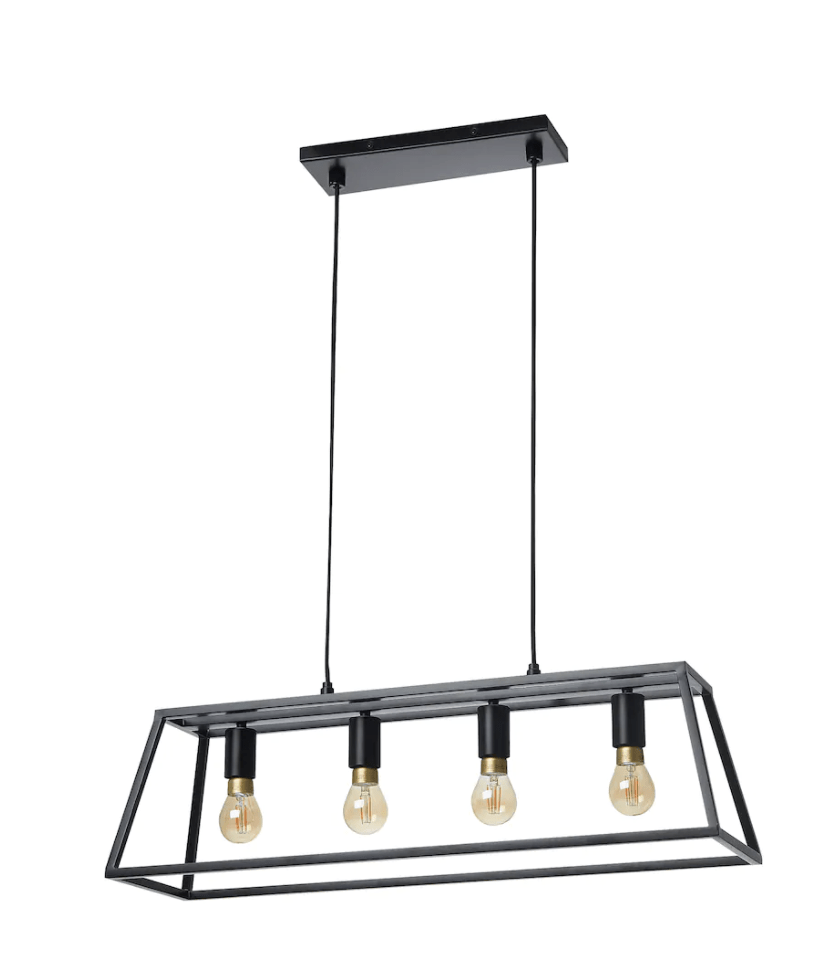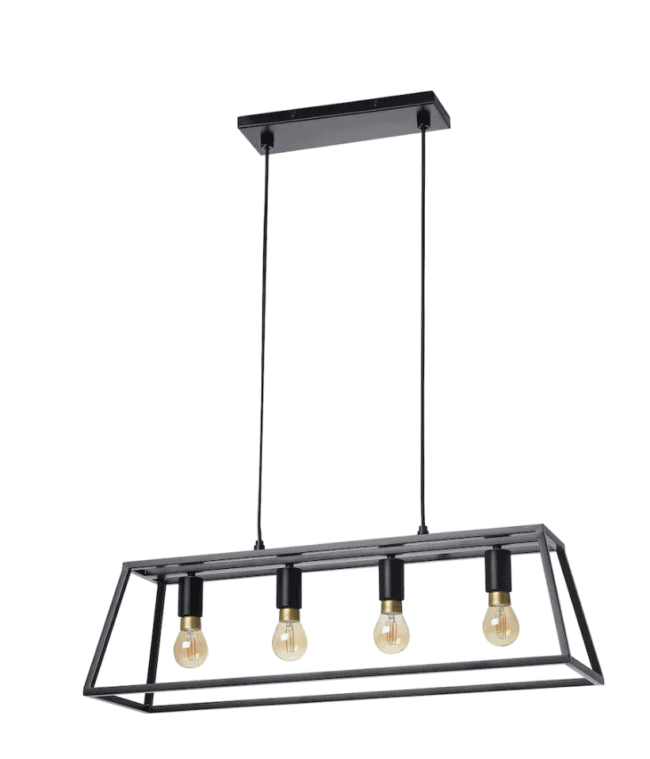 Photo: IKEA
This great pendant lamp is a new addition to IKEAs lighting collection.  It is a great modern design with an industrial feel too. The piece comes with 4 lamps/lights. This is the perfect piece to hang over a kitchen island or a long table.
Rodask Rug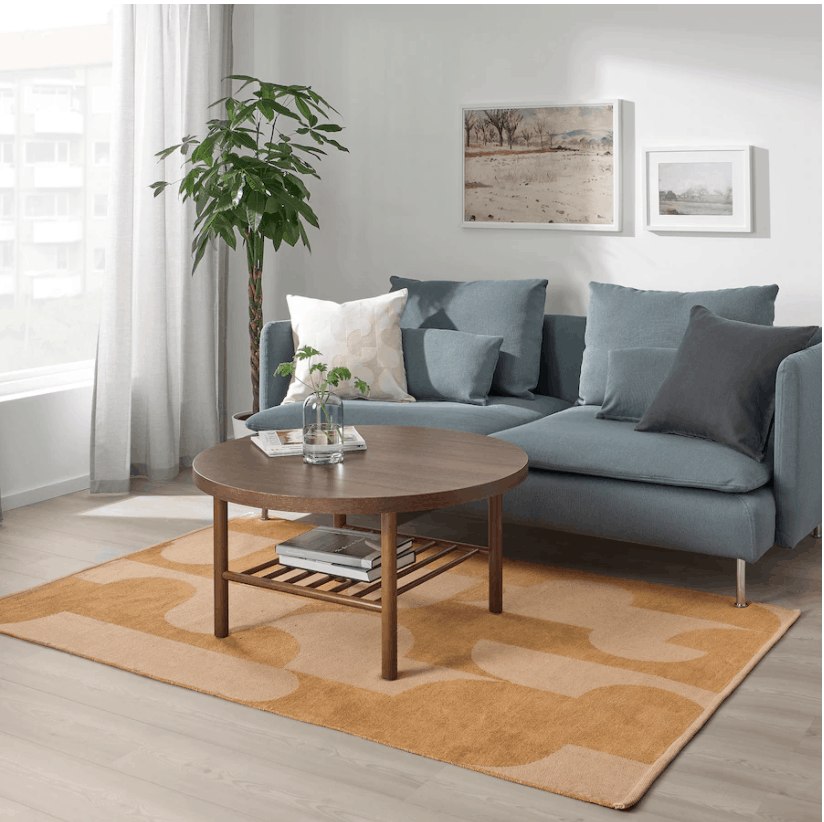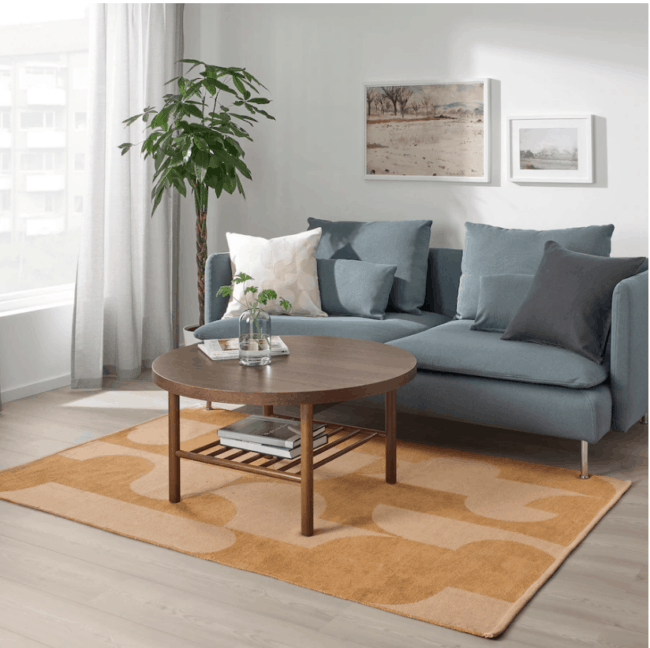 Photo: IKEA
This flatwoven cotton rug comes in two shades of light brown.  It is the perfect modern rug for any room in your home.  
Hultarp Paper Towel Holder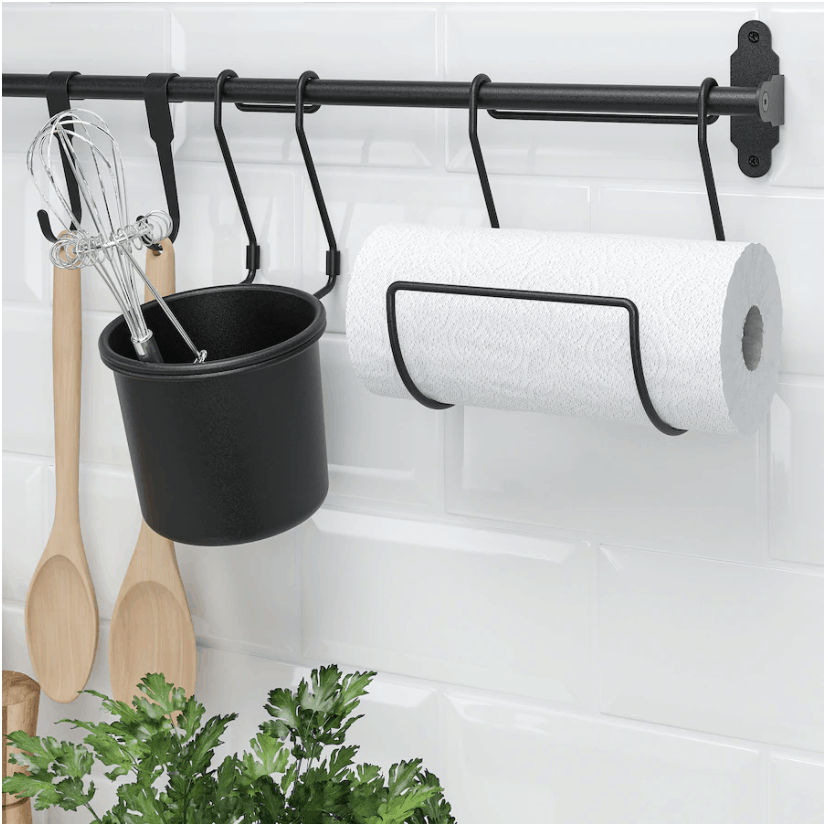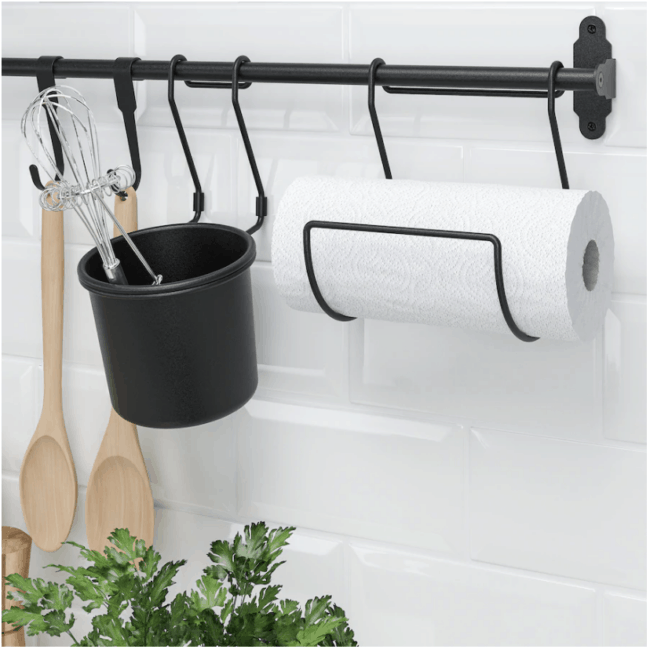 Photo: IKEA
If you use the great Fintorp range of rod organizers in your kitchen, there is a now a great paper towel holder to add to it!  Keep your paper towels easy to access and close to hand with this stylish organizer. It just clips right on to the Fintorp rail!
Hultarp Magnetic Knife Rack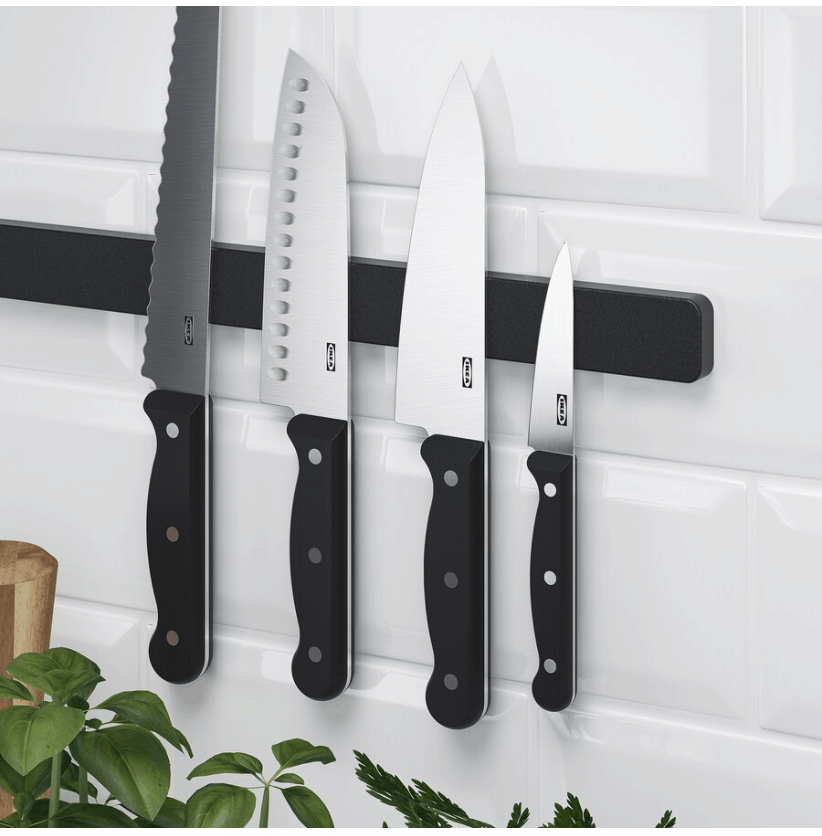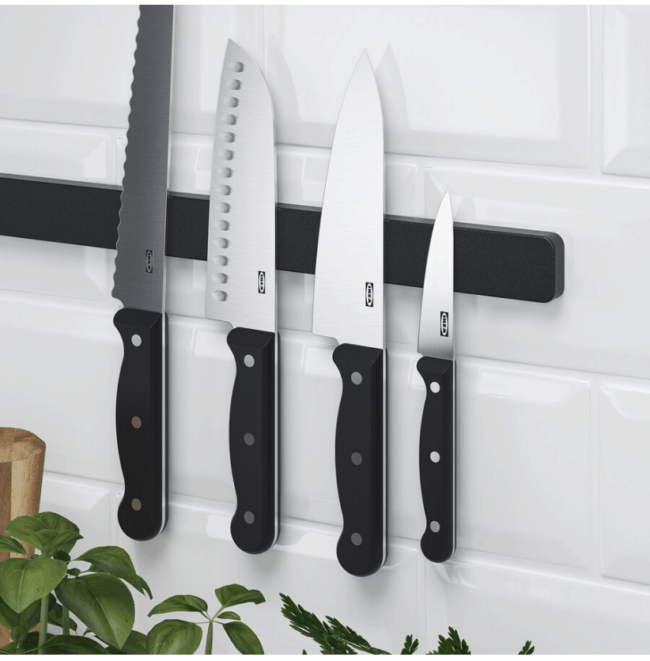 Photo: IKEA
This is another great storage solution for your kitchen, and it is so affordable too. The Hultarp magnetic knife rack keeps all your knifes to hand, but does it so stylishly.
Elloven Monitor Stand with Drawer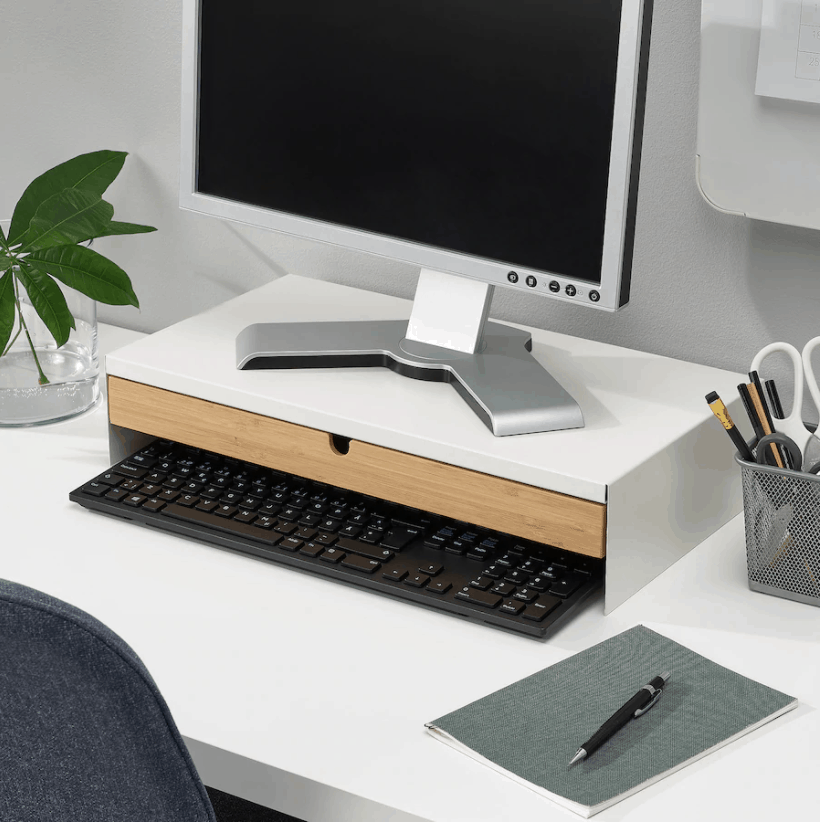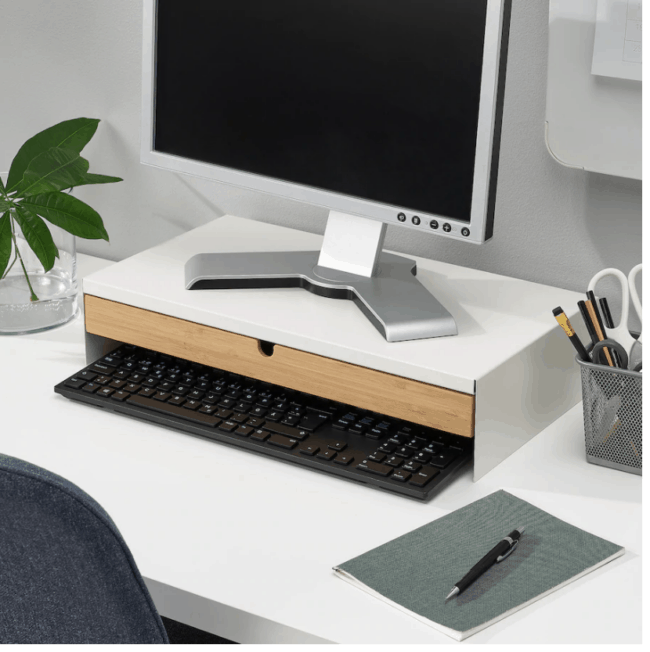 Photo: IKEA
This monitor stand places your monitor at the right height, so it reduces back strain and more.  It also features a great storage drawer to give you extra storage space.
Snygging Vertical Rack with Hooks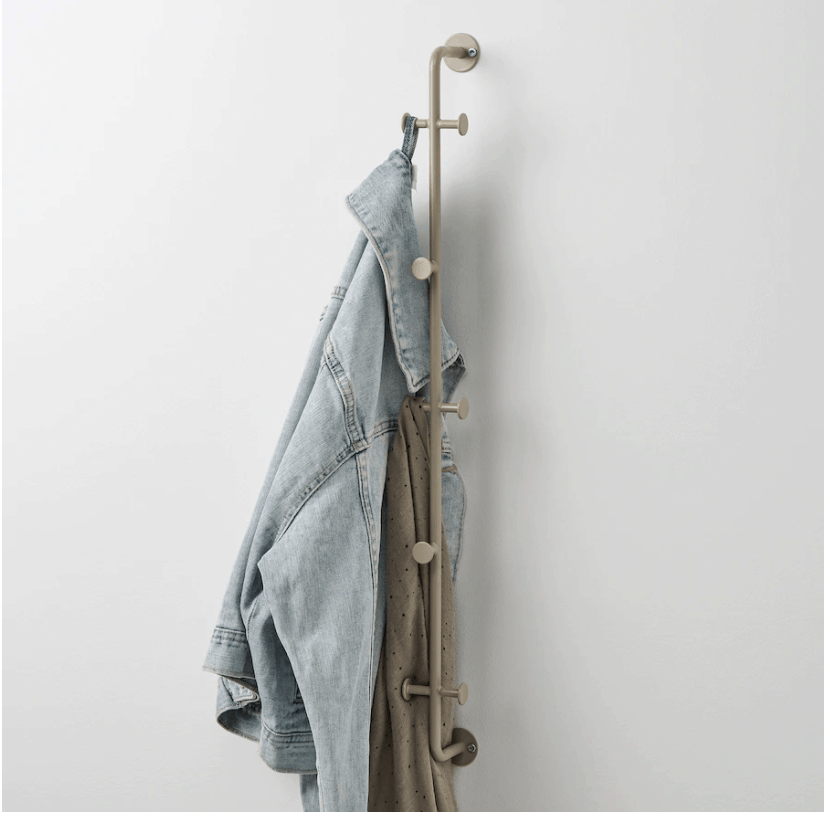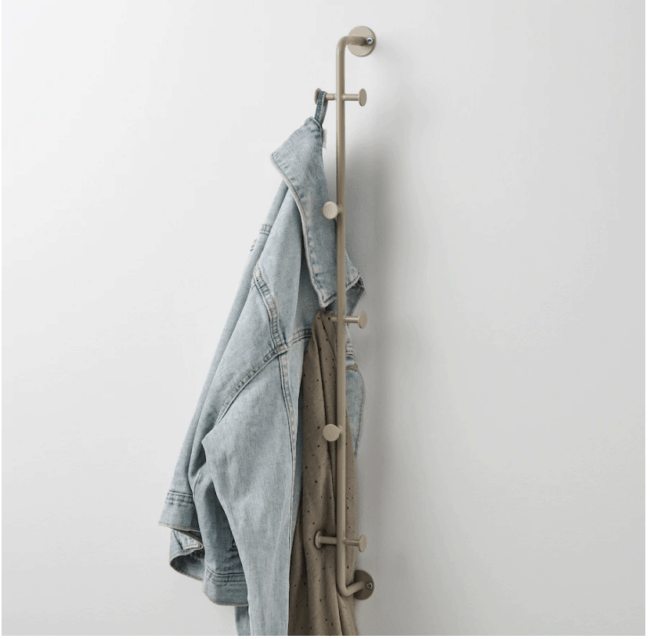 Photo: IKEA
This new thin vertical hanger lets you transform a small space into a smart storage area. You can use it to hang coats, hats, even jewelry.  It also has a great industrial look to it.
Besta Ostvik Storage Unit with Doors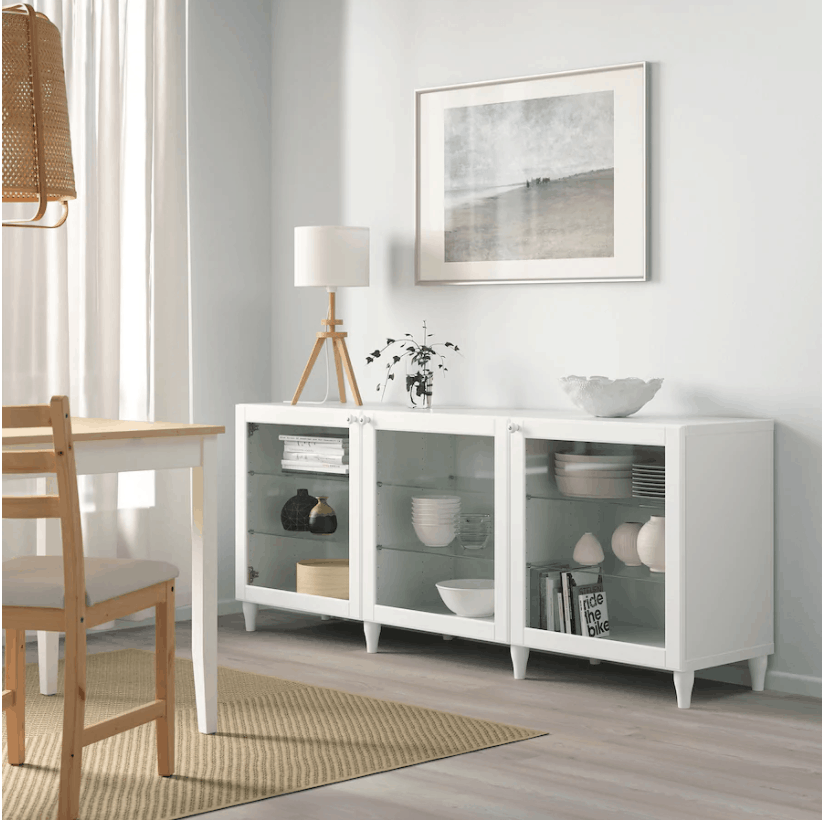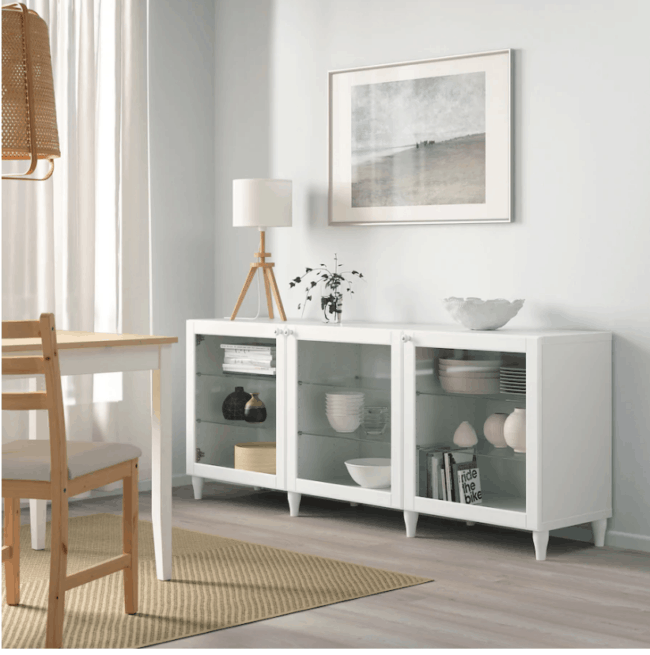 Photo: IKEA
This is a beautiful storage unit with glass doors. It would make a great sideboard or storage cupboard for anything in your home.
It comes in some great color options, including white, black/brown, and beige.  The glass doors add such a touch of glamor and interest to an already great Besta range of furniture.
Haderittan Baskets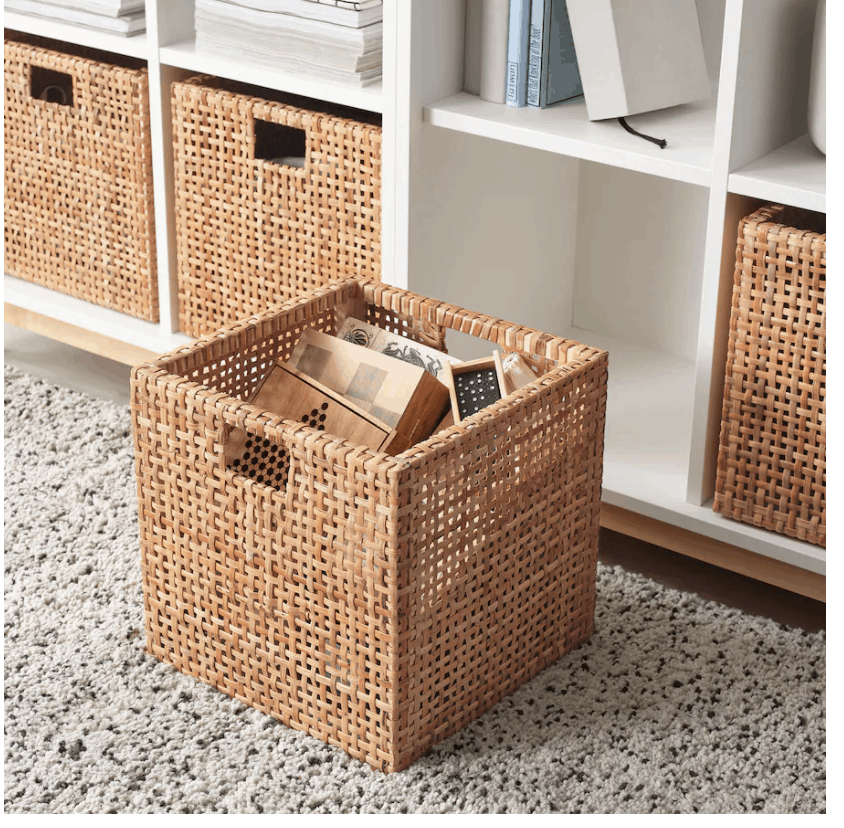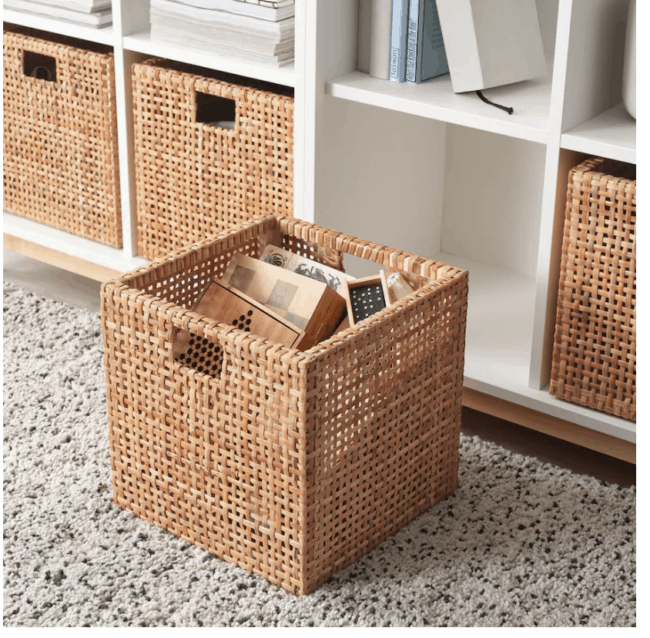 Photo: IKEA
IKEA already has great baskets, and for years my staple buy was the IKEA.   baskets, which went so well on shelves and in closets.
But these new Haderittan baskets are just lovely – the woven rattan is so stylish and pretty, and these are baskets you would be proud to have out on display in your home.
They cost around $9.99 each too, which is so affordable! and lets face it you can never have enough baskets!
IKEA has a lot of great new products in its 2021 collection.  So here are my picks for some of my favorite ones!
About Make Calm Lovely
Make Calm Lovely is a lifestyle blog specializing in IKEA DIY hacks, DIY & craft projects, home decor and so much more! Check out all the amazing things you can do and create to make your life calmier and lovelier at Makecalmlovely.com!