Here are my recommendations for services, companies and products that I truly believe will be of help to you. These are all products and services I use myself, or have used, and therefore can totally recommend to you. Some of these are affiliate links, which means that if you click on a link and purchase something via that link I may receive a small commission, at no additional cost to you.
TO HELP YOU GET ORGANIZED
Cozi Electronic Family Organizer
Cozi is a completely FREE electronic app that will keep your entire family organized and on track. Get more information here.

Decluttr
Decluttr is a fast and easy way for you to sell CDs, DVDs, games, books, cell phones and tech. If you are decluttering your home this is a great way to sell that stuff. Get more information here.
Make Over Your Mornings
This inexpensive but information-packed course will show you how to completely make over your mornings, so they are less rushed and crazy and more productive for you and your family. It isn't just about waking up earlier! It is about creating schedules and routines, and getting more organized. Crystal will walk you through every step of the way! You can get more information on Make Over Your Mornings Right here.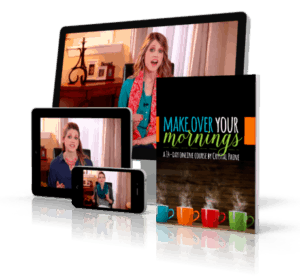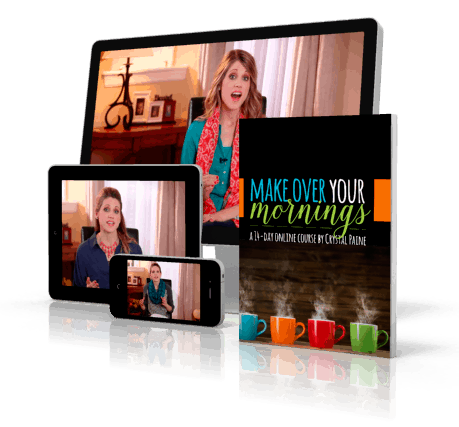 Mom Agenda
Mom Agenda is the planner for busy moms everywhere! You need to manage your own schedule, as well as the schedules of your kids too! Get more information here.
RESOURCES TO HELP WITH MEAL PLANNING
The Dinner Daily
The Dinner Daily creates personalized meal plans for you and your family every week, taking into account the foods you love. Find out more here.

Little Spoon
Little Spoon delivers fresh organic baby food straight to your door. They feature organic ingredients, with no processed ingredient, added sugar, or additives. Get more information here.
My Freez Easy
My Freez Easy supplies complete meal plans, with videos and recipes, so you can make 10 meals in an hour. You then freeze those meals for use later. This can be a Godsend on busy nights when you don't have the time or energy to cook dinner. You can also save money as the recipes are all budget-friendly. Get more information here.
Love With Food
Love with Food is a snack club, where you get snacks delivered straight to your door. But at the same time you are also doing something good, as for every box you buy, Love With Food donates a box to an American family in need. Get more information here.
Nom Nom Now
Nom Nom Now is a pet food delivery service. It is fresh, good healthy pet food delivered straight to your door. Get more information here.
Urthbox
Urthbox is a monthly snack box that is delivered straight to your door. It is full of healthy snacks, and comes in four different size. Get more information here.
Vegin' Out
Vegin' Out is a vegan meal delivery service. Choose your meal plan and how often you want a delivery. Get more information here.