are you finding it hard sticking to your good habits?
Do you want to start doing something better or do something you have always wanted to do, but need help?
DOES THIS SOUND LIKE YOU?
Don't keep beating yourself up about not sticking to what you want to achieve! If you want to do something now is the day you can start! Don't keep thinking about doing something - actually do it!
WHATEVER YOU WANT TO DO OR DO BETTER THIS WILL HELP YOU!

FIND YOUR INTENTION AND STICK TO IT!
12 MONTHS OF HABIT TRACKERS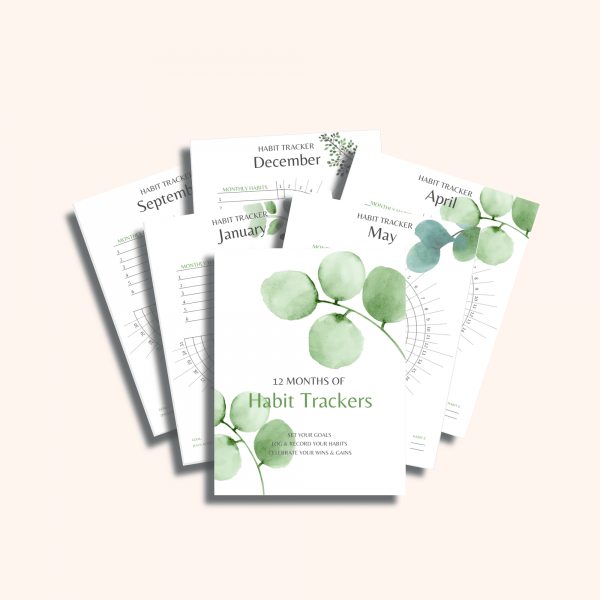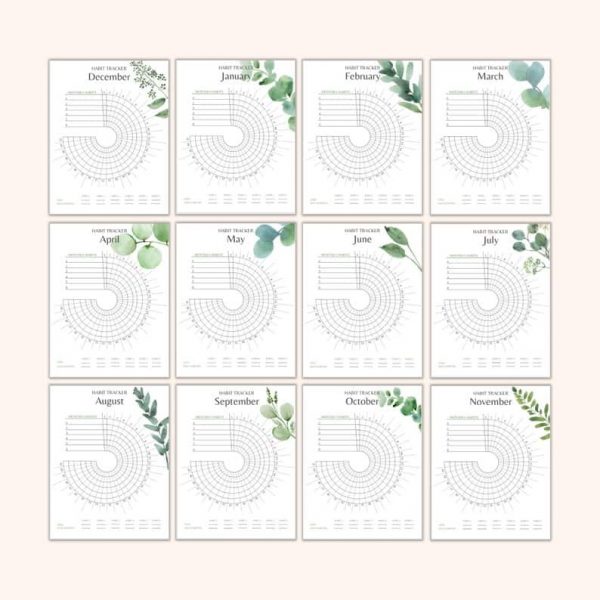 A beautiful set of habit trackers – one for each month – so you can track as many habits as you want to !
Whatever your intention, a habit tracker can help you stick to that! 
These habit trackers are pretty wheels, which allow you to see your intentions clearly, then watch as you progress with that intention!  As you see your progress you are more likely to stay on track and stick with that intention!
THESE ARE PRINTABLE PAGES. NO PHYSICAL PRODUCT WILL BE SENT.
AS SOON AS YOU PURCHASE THESE YOU WILL RECEIVE AN IMMEDIATE DIGITAL DOWNLOAD FILE.
DON'T WAIT ANOTHER MINUTE!
This is your chance to make a change!