6 Companies to Help you Customize IKEA Furniture
IKEA products are great, IKEA hacks even better, and there are also many companies around who sell products to make your IKEA products even better!
As you will probably know by now, Make Calm Lovely loves IKEA and especially IKEA hacks! (see this ultimate list of IKEA hacks!)
There are many companies that actually sell products (such as handles, furniture legs, fronts) for all kinds of IKEA products.
These products can really take your hacking to a higher level!
If you want an IKEA product (good availability, good price, lots of choices), but you want to make it a little bit different and unique, these companies sell legs, knobs, handles, hardware, sides and fronts that you can jazz up your IKEA kitchen and furniture with.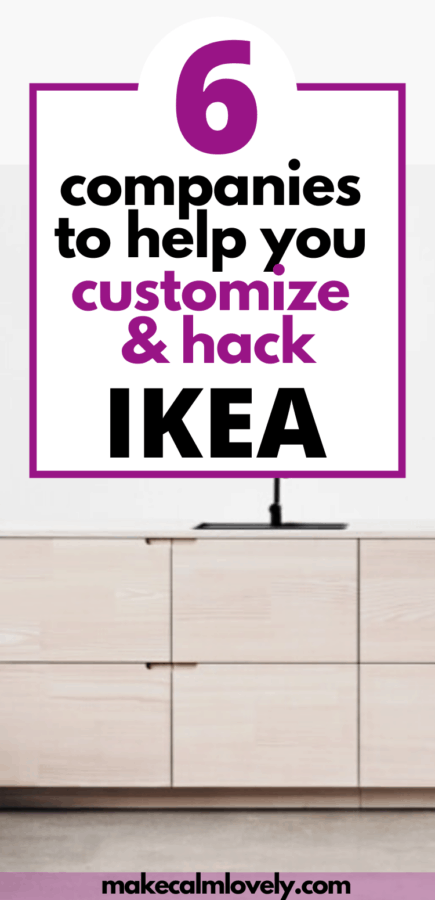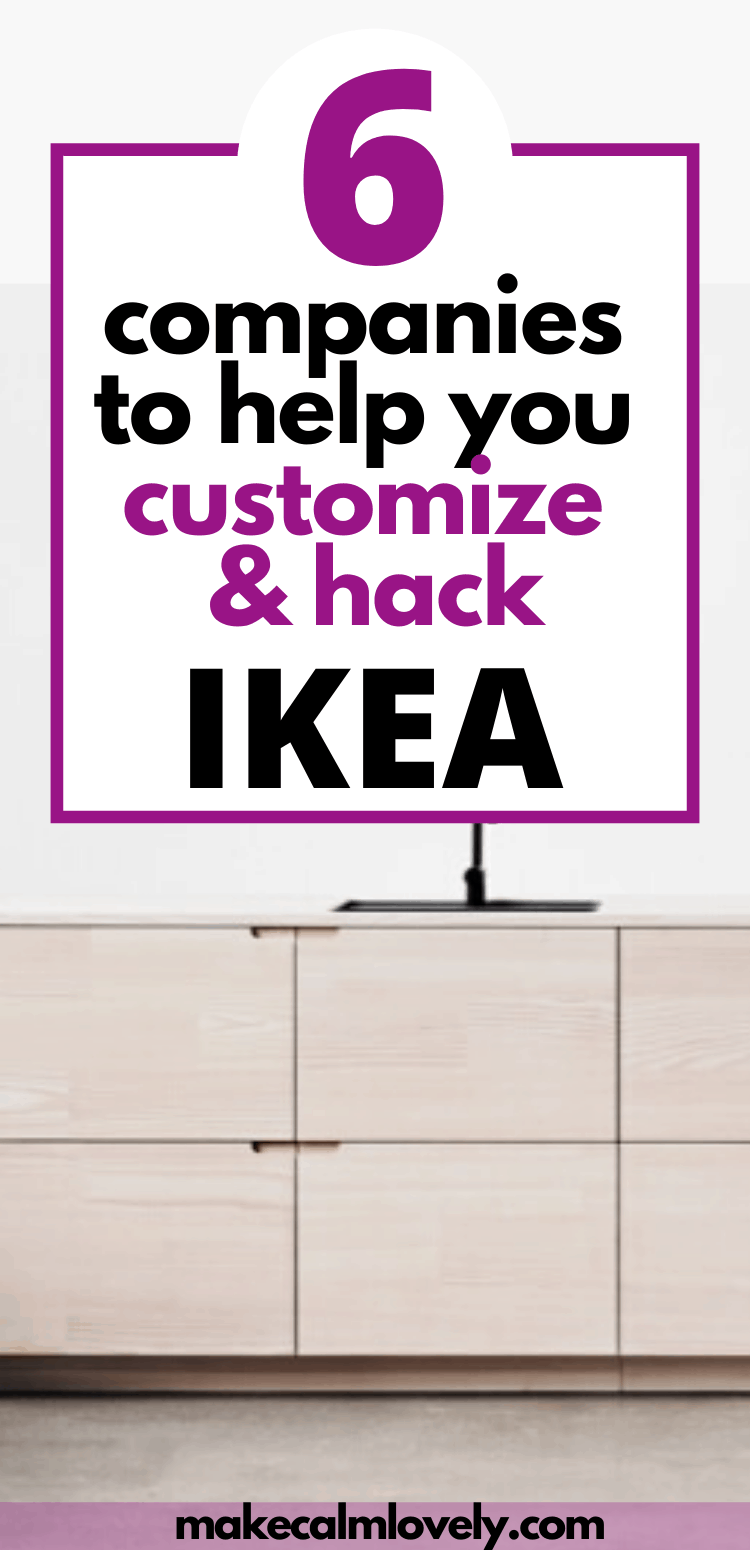 Prettypegs
Prettypegs is a Stockholm, Sweden based company. They supply all kinds of products to enhance IKEA products, including furniture legs, handles, knobs and more.
Prettypegs also has a collaboration with IKEA! So their products are IKEA approved in every sense!
Pretty Pegs sells furniture legs and knobs in all materials, including wood and metal, all colors and designs. Want a pink wooden knob for your IKEA dresser? They have it! Want gold legs for your cabinet? They have them!
One of the major projects in its collaboration with IKEA is Pretty Peg's fronts. They sell a selection of different cabinet fronts for the IKEA Besta cabinet. These covers are made of thin wood and they are self-adhesive, which means you can easily stick them directly to your cabinet.
Prettypegs also does worldwide delivery, so no matter where you are, you can get going on some amazing IKEA pimping!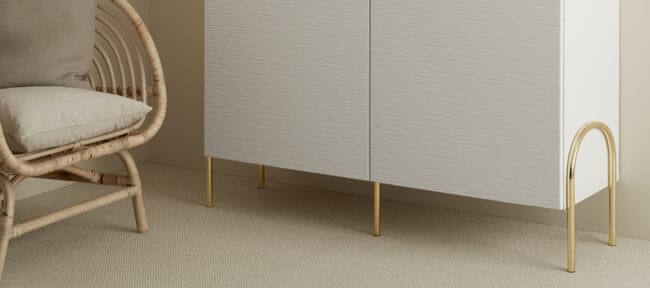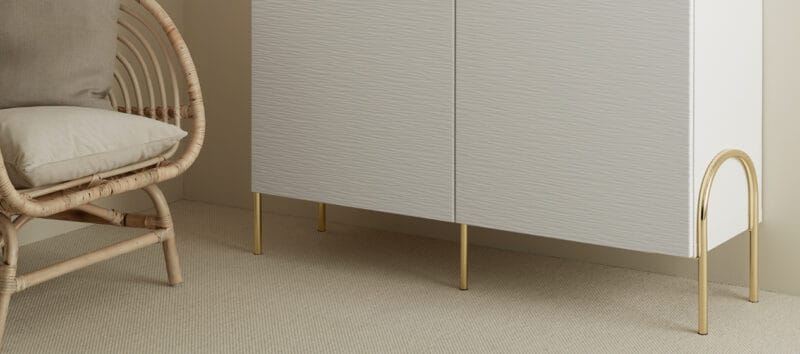 O'verlays
O'verlays are decorative fretwork panels that you can place on your furniture pieces for extra decoration.
The panels are lightweight, and they can be easily mounted, and also painted any color you wish.
They are sized to fit many IKEA products, so you can easily use overlays on any IKEA hack you have in mind.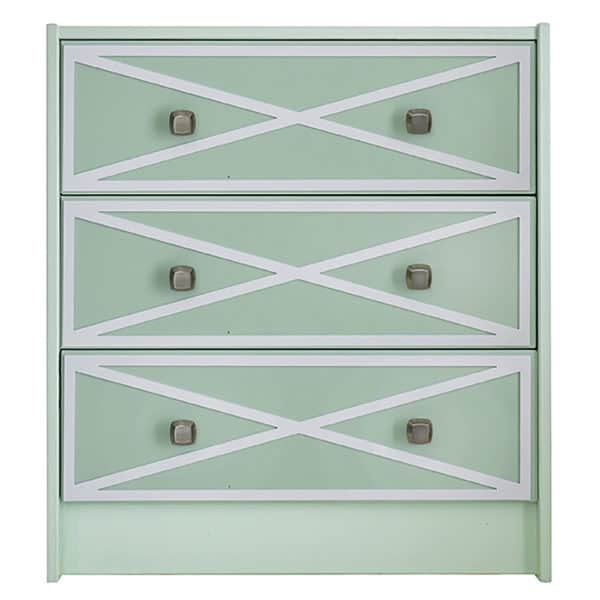 Superfront
Superfront, like Prettypegs, sells handles, knobs, legs and front and side panels for pieces of IKEA furniture.
You can create customized kitchen cabinets, sideboards, cabinets, and all kinds of furniture pieces. Everything that Superfront sells collaborates with IKEA, so you know it will fit.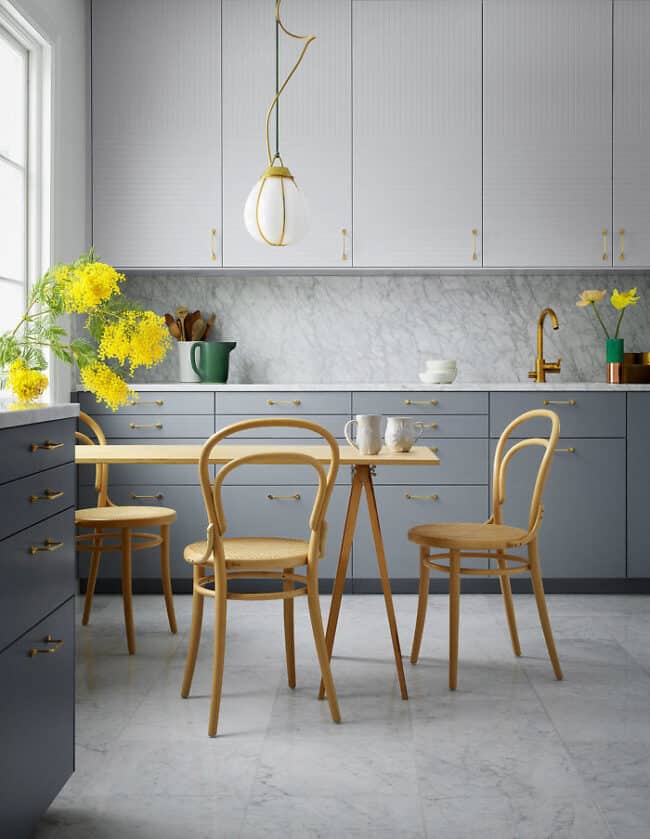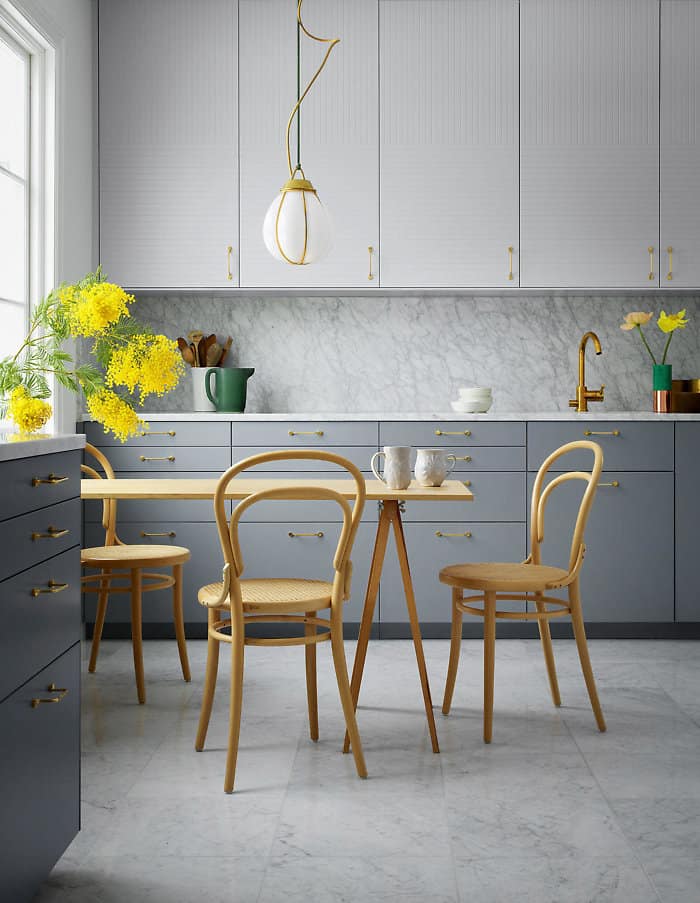 Semihandmade
Semihandmade creates custom cabinet fronts for most IKEA kitchen cabinets.
You choose your IKEA kitchen, then through Semihandmade select the cabinet fronts that you want. They are made for you, shipped to you, and then you install them yourself (which is simple and easy to do).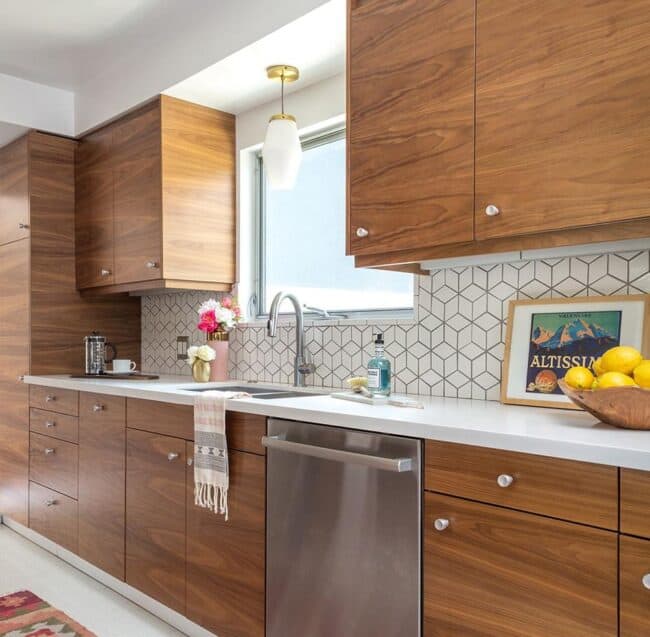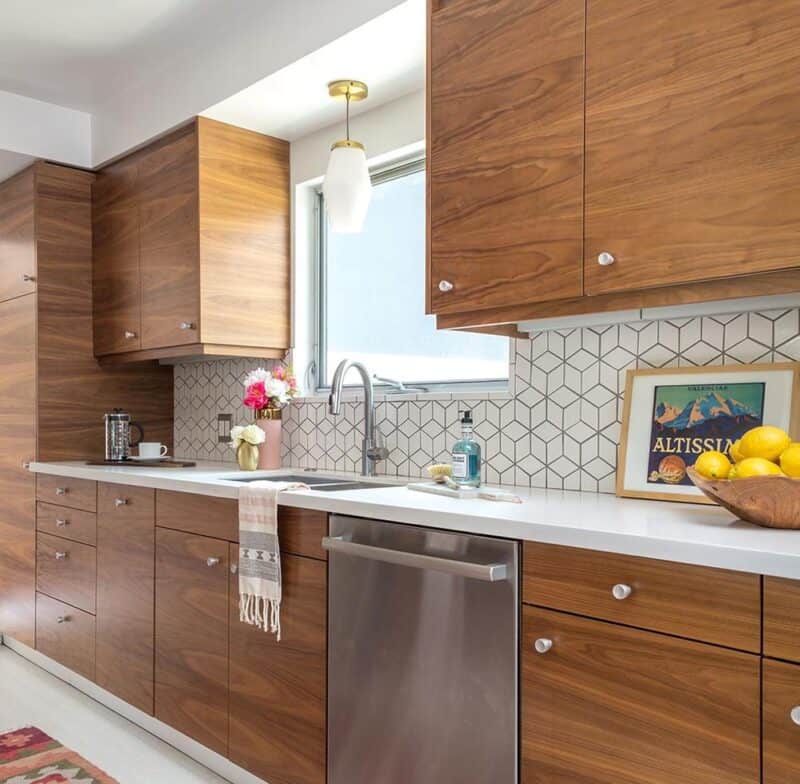 Panyl
Panyl sells DIY furniture coverings that you just peel and stick onto your furniture.
The pieces work for all furniture, and in every room of your home. You can buy pieces that measure perfectly most pieces of IKEA furniture and products, such as Besta, Malm, and Kallax.
The coverings come in all different colors and tones, and you can also order rolls by the foot.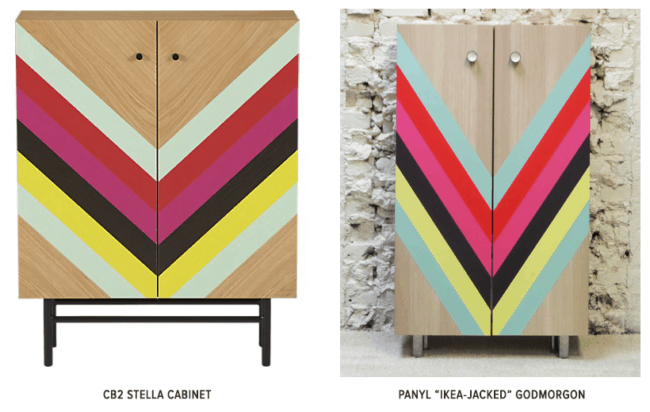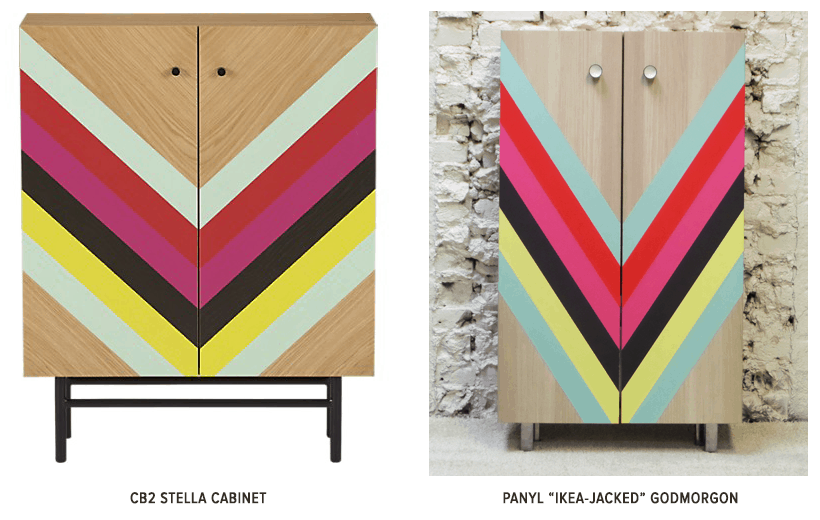 Reform
Reform is a Copenhagen-based company. They sell architect designed doors, worktops and drawer fronts for IKEA kitchen cabinets, specifically Faktum and Metod.
All the cabinetry is available in all types of woods, finishes and colors. These cabinets really are true works of art, beautiful as well as practical. They will certainly turn your IKEA kitchen into something quite spectacular.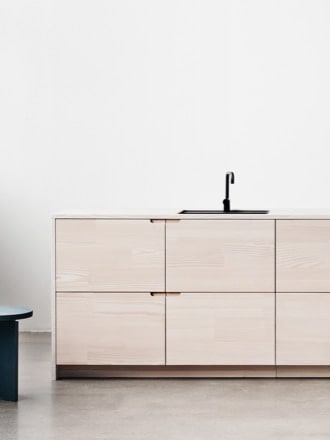 IKEA products are great, IKEA hacks even better, and there are also many companies around who sell products to make your IKEA products even better!